Online Gambling Platforms Gained Larger User Base With Pandemic As A Driver Of The Global Online Gaming Market 2020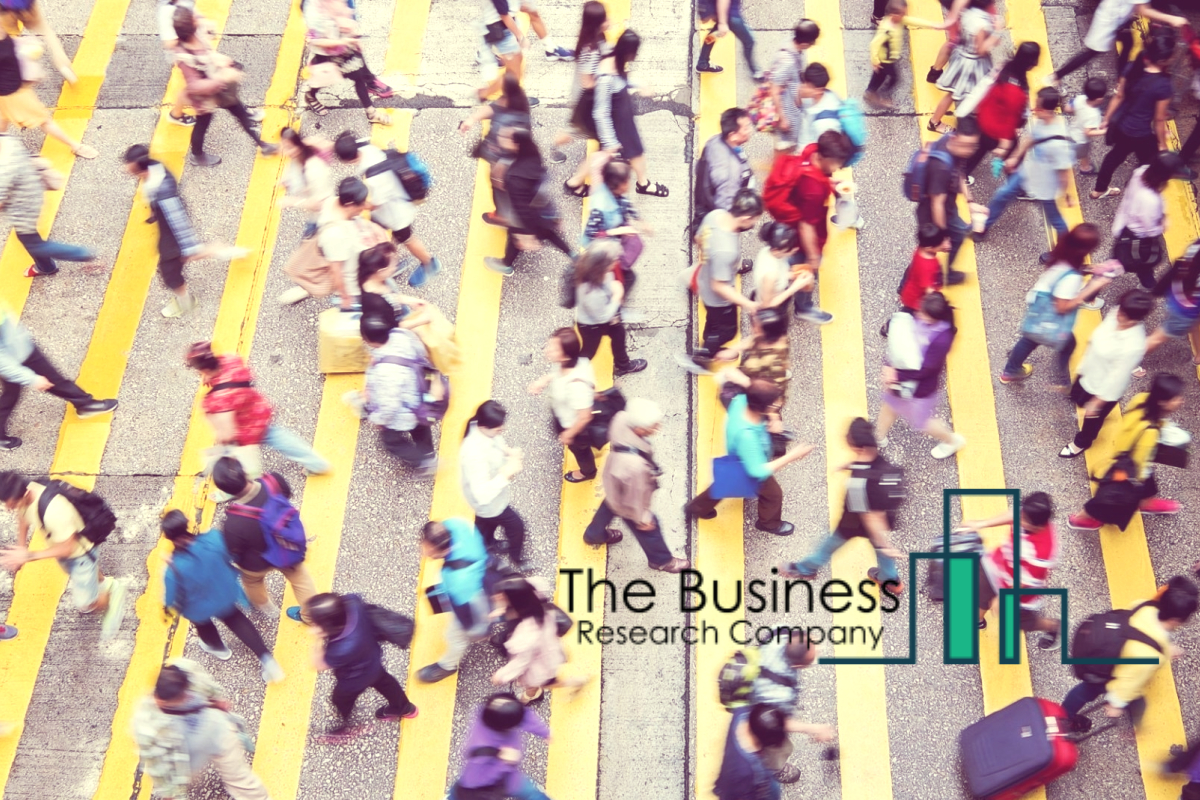 Reading Time:
3
minutes
Due to the social distancing restrictions imposed because of the coronavirus outbreak, brick and mortar gambling places remained closed, due to which online gambling platforms gained a larger user base. People were forced to sit at home during the lockdown and this increased internet traffic on all fronts. More people frequently visited gambling websites and thousands of new users registered every day. According to research firm Global Poker, the US has witnessed an increase of first-time online poker players by 255% since the coronavirus lockdowns began. Overall, the poker industry has experienced a 43% growth since April 2020. Some countries saw such increases as an opportunity and modified their online-gambling laws. For example, Belarus legalized online casinos and Armenia made some changes to its existing laws. The increasing popularity of gambling apps and social gambling will propel the growth of the mobile gambling market in the forecast period, and several online-gambling platforms increased their marketing and promotional activities in the form of extra tournaments and bonuses to attract more players as well.
With these drivers and the current situation of the world, the online gambling market size is expected to grow from $58.96 billion in 2019 to $92.86 billion in 2023 at a rate of 12.0%. The market is expected to then grow to $113.12 billion in 2025 at a CAGR of 10.4%.
The Business Research Company's report titled Online Gambling Market Global Report 2020-30: COVID-19 Growth and Change covers major online gambling companies, online gambling market share by company, online gambling manufacturers, online gambling infrastructure market size, and online gambling market forecasts. The report also covers the global online gambling market and its segments. The online gambling market is segmented by game type into betting, casino, lottery, poker, online bingo, others and by device into desktop, mobile, others.
With increasing apps and social gambling, online gambling companies are investing in building mobile platforms for their games to increase accessibility and convenience for users. The availability of smartphones with high-end features such as extended storage, high-end graphics and faster processing speeds at reasonable prices incentivize online gambling companies to make mobile-based applications. Also, mobile gambling offers significant benefits, including more deposit options, loyalty programs, and the option to play with anyone anywhere across the globe. According to App Annie, in 2020, 70% of total gambling revenue is expected to come from mobile gambling.
Along with the ease of mobile apps, companies in the online gambling market are increasingly investing in Artificial Intelligence (AI) for improving the overall experience for customers. With the help of AI, personalization for each user is possible as the technology can analyze the preference of the user in terms of game selection and offer a customized welcome page accordingly, helping the user to save time spent on looking for the right game. AI also helps in providing customer support in the form of chat-bots for resolving queries. Behavior patterns and gaming frauds can also be checked, which helps in preventing frauds and locks out scammers. Technologies such as augmented reality and virtual reality are being implemented as well, giving a more immersive and realistic experience to their users.
Beyond such high-tech updates, online gambling companies are using several tactics to gain more users. Some provide F2P (free to play) types of game products, commonly referred to as freemium. These games do not make any money for the company directly, but revenues are made through upgrades and additions of certain features and improvements by the user. The user pays a minimal amount for different kinds of virtual offerings and other game products to improve the gaming experience. This model allows online gambling companies to increase their user base and have more active players on their platforms who would eventually make a purchase. Currently, many online casinos are offering a free play version of some of their games. Companies innovating their platforms according to the increasing number of customers and their preferences will allow the online gambling market to continue to grow.
HappyHour.io Strengthens iGaming VC Position with Ben Clemes as Investment Portfolio Partner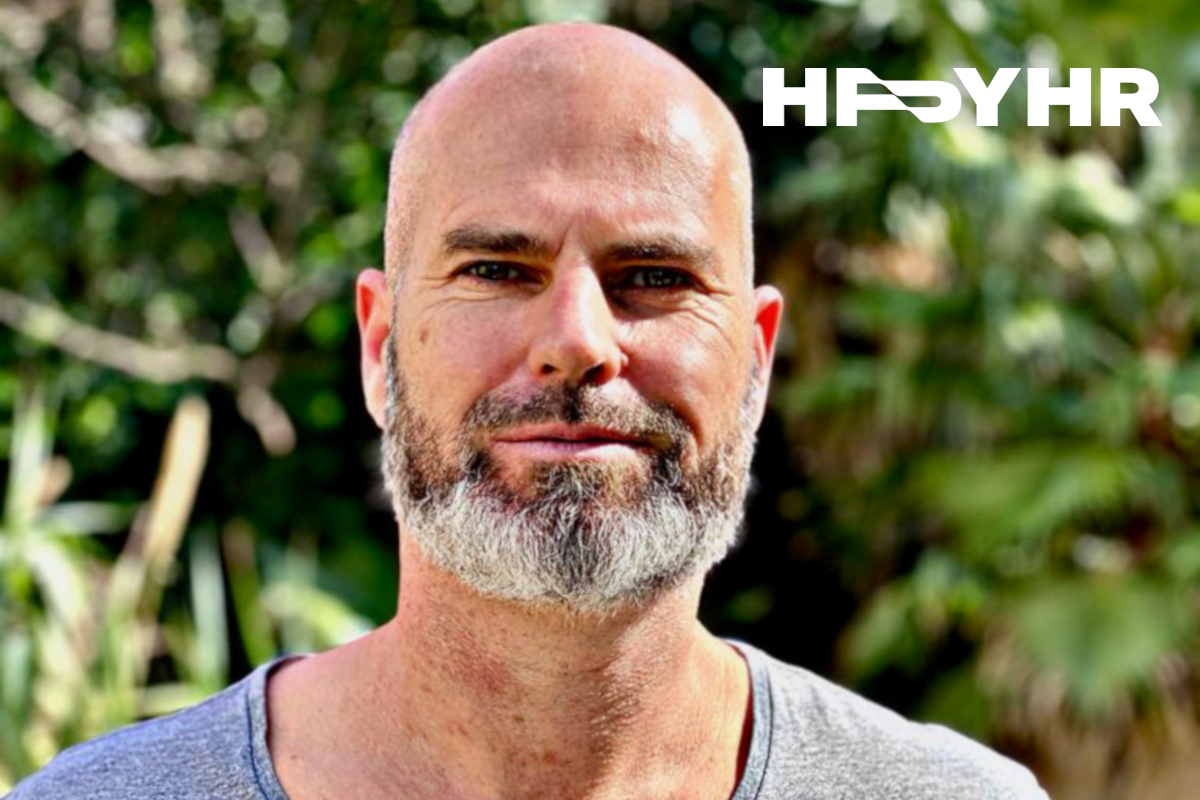 Reading Time:
2
minutes
HappyHour.io, a leading investment firm in the iGaming industry, is delighted to announce the appointment of Ben Clemes as Investment Portfolio Partner. In this role, Clemes will accelerate the growth of current investments while spearheading the expansion of the portfolio with promising start-ups poised to shape the future of the industry.
Clemes joins HappyHour.io from Gaming Innovation Group (GiG), a company he co-founded alongside Robin Reed, Managing Partner of HappyHour.io. During his tenure at GiG, Clemes held various influential positions including Chief Commercial Officer, Chief Business Officer and General Manager of GiG North America. Notably, he played a pivotal role in establishing Guts.com, one of GiG's flagship operator brands, as well as the platform business GIG Core and its expansion into the North American market.
With over 16 years of comprehensive experience spanning casino operations, user experience (UX), business development and commercial success in the online gaming realm, Clemes brings a wealth of expertise to HappyHour.io. Prior to his online gaming ventures, he spent six years in Las Vegas working across various properties. Clemes will return to the United States, with a base in San Francisco, and will work with North American-based start-ups, investors and partners in his new role.
"It is a privilege to be joining the team at HappyHour.io and working alongside such inspirational thought leaders and pioneers in the iGaming industry whilst supporting the brilliant minds of teams and individuals that are changing the way the industry is evolving," said Clemes. "I am really excited to jump in and support these future giants of iGaming with my years of diverse experience and finding more companies of tomorrow to support and grow."
"Working with Ben again is immensely gratifying, given his remarkable track record of growing start-ups into robust and prosperous businesses," Reed said. "With his vast experience and deep understanding of the industry, coupled with his visionary outlook, Ben is the ideal custodian for our current investments and future portfolio companies. His addition to the HappyHour.io team is warmly welcomed."
HappyHour.io remains committed to driving innovation, supporting emerging talent and fostering the growth of the iGaming industry. The appointment of Ben Clemes as Investment Portfolio Partner further solidifies its dedication to nurturing the industry's next generation of trailblazers.
EveryMatrix awarded World Lottery Association security standard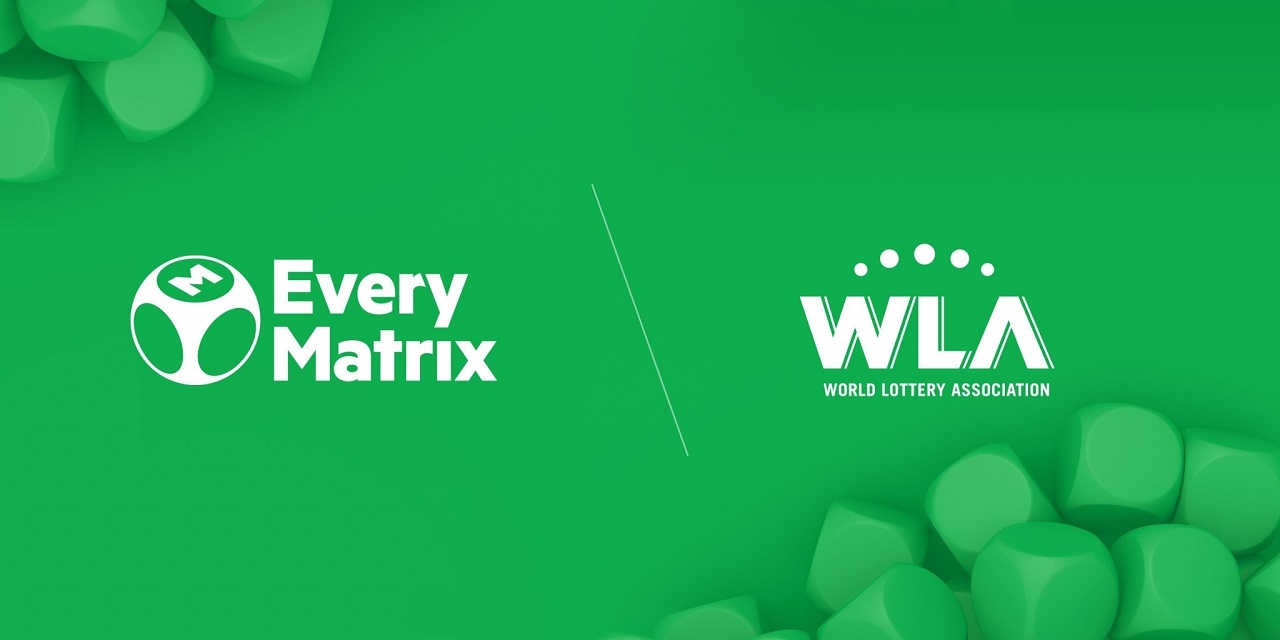 Reading Time:
< 1
minute
EveryMatrix has been granted World Lottery Association Security Control Standard 2020 (WLA-SCS:2020) Level 2 certification, one of only a select few B2B technology providers to receive this distinction.
WLA-SCS Level 2 represents the most complete and comprehensive certification standard for lottery and sports betting operators and their suppliers. This achievement follows a rigorous audit carried out by GLI, which EveryMatrix successfully passed.
The standard features 21 controls for lottery technology suppliers, incorporating the use of cloud hosting for lottery gaming systems, as well as controls for privacy and application security.
As part of the certification audit, EveryMatrix's platforms for both iLottery, sports betting and iGaming were assessed, and no non-conformities found.
Ebbe Groes, CEO, EveryMatrix, said: "Security is a top priority for EveryMatrix and achieving compliance with this rigorous standard is proof of our commitment to our existing and future WLA customers".
In addition to WLA-SCS Level 2, EveryMatrix is ISO 27001 and ISO 20000 certified. These three certifications are a testament to its capabilities as a technology supplier, as well as its steadfast commitment to security, quality, reliability, and customer service across all facets of its business.
EveryMatrix has won several World Lottery Association (WLA) and European Lotteries (EL) agreements in the last few years including Norsk Tipping (Norway), OPAP (Greece), National Lottery (Malta), Veikkaus (Finland) and most recently with Hungarian gaming and lottery operator Szerencsejáték, one of the largest contracts in its 15-year history.
Gaming in Spain: Post-conference mailer & webinar announcement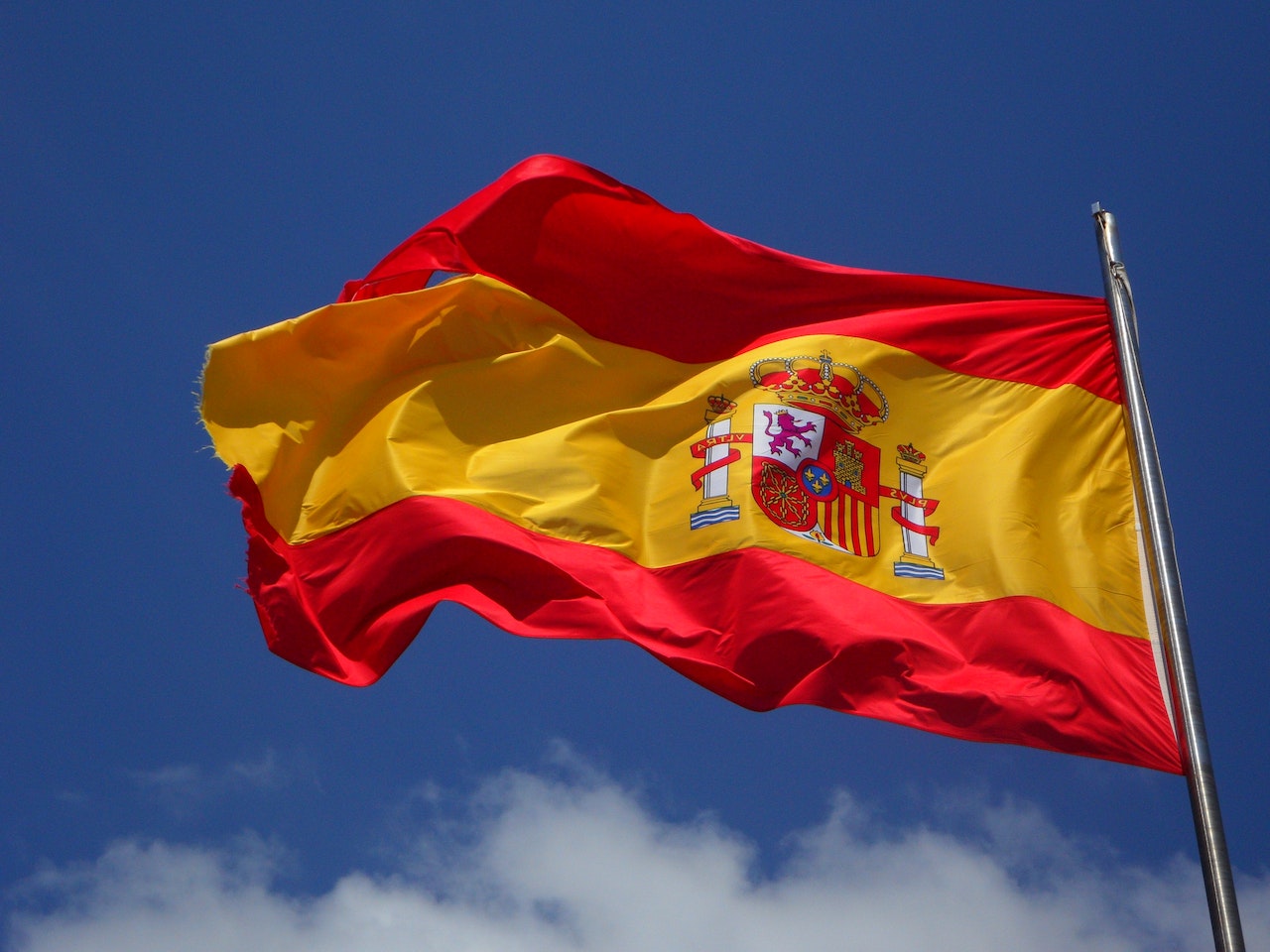 Reading Time:
3
minutes
Two weeks after the conclusion of the 2023 Gaming in Spain Conference, we can look back at another highly successful event.
If you were there, we were very happy to have you. If you could not make it this year, see you next time? We will be back in May 2024 – a specific date will be announced soon!
Furthermore, following up on this year's Gaming in Spain Conference, we would also like to announce our upcoming Gaming in Spain webinar Products & services for the regulated Spanish iGaming market on Wednesday, June 21 (more on this below). 
Looking back at the 2023 Gaming in Spain Conference
We were exceedingly happy to welcome key decision makers in Spain's regulated iGaming industry in Madrid for a full day of knowledge & networking.
A highlight of the day was the keynote speech by Mr. Mikel Arana, Director General of Spain's national gambling regulator, DGOJ, who not only stressed the need for clear communication between industry and regulator, but also explained the regulator's new approach to responsible gaming:
"It is very important for the DGOJ to maintain contact with Spanish operators and – even if we         do not always agree – to explain first-hand why we make the regulatory decisions we make and   what goals we want to achieve with them. […]
Above all, we have established a new approach to player protection. First, by not treating all players the same. Second, by not letting player protection depend on the criteria of individual           operators' social responsibility policies, but by establishing a common minimum standard."
Mr. Arana's full presentation was recorded and is available here: https://bit.ly/GiS2023_Arana
Full recordings of the other sessions are available below.
Regulatory reform in the Spanish iGaming market
Jorge Hinojosa, Director General, JDigital:

https://bit.ly/GiS2023_Hinojosa

Peter Marcus, Group Operations Director, Entain: https://bit.ly/GiS2023_Marcus

Maarten Haijer, Secretary General, EGBA: https://bit.ly/GiS2023_Haijer
Market regulation: Past & future
Mikel Arana, DG, DGOJ & Birgitte Sand, CEO Birgitte Sand & Associates: https://bit.ly/GiS2023_Arana_Sand

Juan Espinosa, Founder Silverback Advocacy; Santiago Asensi, Managing Partner, Asensi Abogados; Birgitte Sand, CEO Birgitte Sand & Associates: https://bit.ly/GiS2023_Asensi_Espinosa_Sand
The Spanish market: Facts & figures
David Henwood, Director, H2 Gambling Capital: https://bit.ly/GiS2023_Henwood

Mauro de Fabritiis, Founder, MDF Partners: https://bit.ly/GiS2023_DeFabritiis

Chris Gyere, Head of Tech Recruitment at Pentasia & Headcount: https://bit.ly/GiS2023_Gyere
Enforcing individual betting limits & preventing ID fraud
Marc Sabadi, iGaming Spain Manager, Mitek: https://bit.ly/GiS2023_Sabadi
Operations (panel)
Featuring:
José Antonio Giacomelli, GM, MGA Games

Felipe Masa Sánchez-Ocaña, Director E&Y Abogados Sevilla

Mikel López de Torre, Digital Director, Sportium

Jordi Sendra, COO, Alea

Alba Castro Torruella, Associate Director, Kreab España (moderator)
Video: https://bit.ly/GiS2023_Operations
Responsible gaming
Alla Serebrianskaia, Partner, Asensi Abogados & Aurora Merino Salas, CEO, Asensi Technologies:

https://bit.ly/GiS2023_RG_Asensi

Rasmus Kjaergaard, CEO, Mindway AI:

https://bit.ly/GiS2023_Kjaergaard

Paul Foster, CEO, Crucial Compliance:

https://bit.ly/GiS2023_Foster
Future market developments (panel)
Featuring:
Xavi Muñoz, Partner, ECIJA Law Firm

Mauro de Fabritiis, Founder, MDF Partners

Scott Longley, Contributing Writer, Earnings + More (moderator)
Video: https://bit.ly/GiS2023_Future
We thank our sponsors Asensi Abogados, Asensi Technologies, Betconstruct, Jdigital, Crucial Compliance, iGamingCeuta, MDF Partners, Mindway AI, Mitek and Sportradar for making this event possible!
GiS Webinar | Products & services for the regulated Spanish iGaming market
Join us on Wednesday, June 21 at 11:00 CET for our FREE Gaming in Spain webinar Products & services for the regulated Spanish iGaming market.
This webinar will highlight several relevant products & services that are specifically tailored to the Spanish market.
In addition, the webinar will feature a brief regulatory and legal update provided by Spain's leading gambling lawyer, Santiago Asensi.
Other topics and speakers include:
Staff training – Jochen Biewer, Managing Director, Chevron Group

Promotions & bonus monitoring – Mauro de Fabritiis, Founder, MDF Partners

Player monitoring and RG services – Rasmus Kjaergaard, CEO, Mindway AI

ID verifications solutions – Marc Sabadi, iGaming Spain Manager, Mitek
Don't miss it! Register today: https://bit.ly/GiS_Webinar