Exclusive Q&A with Jeton Kodia Co-Founder at Oddspedia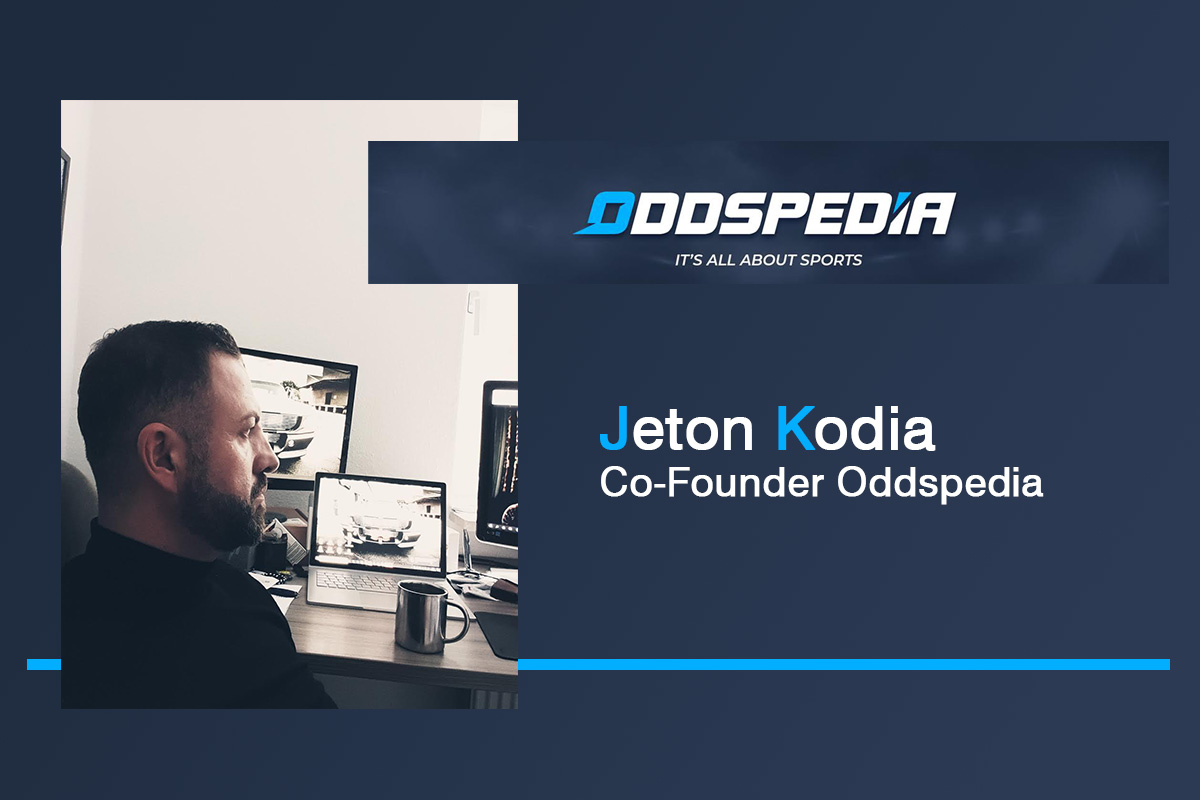 Reading Time:
6
minutes
Let's start with a few words about yourself. Our readers love top executives talking about themselves.
My name is Jeton Kodia and I have been in the gambling business since 2009. I became an iGaming affiliate when I turned my hobby into my profession. Gambling is part of my life – I love betting, casino games, and poker. Additionally, with my first name Jeton, it was somehow destiny that I had to step into this industry. I am addicted to football, and I had to lose quite some bets on my favorite team until I learned that when you want to take betting seriously, you need to refrain from your emotional attachment to a particular team and turn your attention more to comparing the odds. Besides football and pro sports in general, I bet on pretty much anything with my friends. This ranges from prop bets about winning at Playstation games to whether my first child will be a boy or girl. There is always something going on in my life which we can bet on.
Now on to Oddspedia. What led to the founding of Oddspedia?
As I already hinted at before, I wanted to focus more on the odds at sports betting. Therefore, I teamed up with Jan, whom I know since we were 18 years old, and who is equally passionate for sports in general and football in particular. Together, we co-founded our company and website Oddspedia. The main goal of our company is to provide valuable, competitive and user-friendly services for sports betting fans, players and publishers. Since its inception and over the course of several years, Oddspedia established itself as one of the biggest international affiliates in the sports betting world.
Could you elaborate on the cutting edge that Oddspedia possesses? There are other companies that offer similar services. What makes Oddspedia "the number one sports companion" of punters?
The website aims to provide as much value to the user as possible, and the information is conveyed in a manner to ensure a great user experience. It starts with guaranteeing a reliable odds comparison – odds on Oddspedia are being scanned in real-time across more than eighty bookmakers to ensure that only the most up-to-date data is displayed. This is complemented by features not commonly found in competing websites, such as geolocation to show only relevant betting sites for the user, direct links to bookmakers' betslips, full odds movement history and various betting tools. This is part of what makes Oddspedia one of the best sites for odds comparison. But as a matter of fact Oddspedia offers much more than that. The website has amazing sports coverage as well, providing livescore information on more than 30 different sports. Users can also explore sports statistics, bonuses and promotions, or read the latest news on their favourite leagues, teams and matches. All of this wrapped in an app-like web experience, with quick performance and a state-of-art modern design makes it easy for Oddspedia to stand out from its competitors.
You recently overhauled the Oddspedia website. What are the new features that have become user favorites?
In August Oddspedia had the biggest makeover yet with its relaunch. The new version was in development for more than a year, and enabled the development team to apply new tools and technical innovations that were simply not possible on the old site. Major front-end and back-end changes were done to improve the user experience, and the new UI provides much more natural and polished user flow. To ensure seamless operation, updates regarding back-end software, systems,  processing odds nodes, and new integrations are introduced almost on a day-to-day basis.
You have also launched widgets for webmasters and digital publishers which help them monetize their website through affiliate marketing? Tell us more about the widgets and process of monetizing.
One of the main issues from editors, publishers and affiliates is providing real time data to their customers. Is extremely hard to find a proper way to do it. The Oddspedia Widgets fill the gap between the sports data feeds and the operators.
For editors, the Oddspedia Widgets have been developed as a real "all-in one" solution. These tools can be implemented into any site by simply pasting their code, providing that site's users with real time odds data. Publishers can benefit from the live information by not only providing their users an odds comparison widget for free, but they can include their affiliate link to the respective bookmaker. Clicks are simply shared on a 50/50 basis. The way the split works is that the widgets rotate with two links, one for the publisher and the other for Oddspedia which will be applied with equal chance.
 Publishers will get real time sports data without any cost for them, at same time they offer that to their customers and readers.
The Covid-19 pandemic has affected the betting and gambling companies, especially the traditional forms of betting and gambling. It is not yet done yet. How have the lock-down and social distancing measures affected your business?
In every crisis there's an opportunity. The coronavirus outbreak has had a devastating impact all over the world and on our daily lives, with many businesses in almost every industry feeling the pinch. That's no different with the gambling industry, as most major sports were suspended in the first lockdown during spring time.
At Oddspedia we expected that the interest in sports will even grow bigger in times of social distancing and isolation. But with the vast majority of sports canceled we had to find a way to react to the situation. We focused on increasing our sports portfolio and cover almost any event going on worldwide. As crazy as it sounds, the matches from a Table Tennis tournament in Russia were checked over a million times on Oddspedia.
There are still positives that can emerge from the pandemic, with virtual sports and esports being one of them. Virtual Sports truly boomed in interest. Esports betting is a vertical in the industry that was already rising in popularity before the outbreak. But now, it's well on its way to establish itself as a major offering for operators and affiliates, which is set to continue even after we come out the other side of virus lockdowns.
It has been seven years since Oddspedia was launched. Most of these times, you focused mainly on Europe, especially the German-speaking countries. You are now venturing in to South America. How has the user response so far from the Latin American countries, who certainly love their football? Any plans to start operations in Asia?
Our entry into the South American market has been very successful. The audience there is extremely passionate about sports and betting, and they show a great demand for our product. Of course, we provide local users with well-targeted information from local bookies in their native language. We began with the integration of Spanish and Portuguese languages for our product, then we structured our content to be as engaging as possible for local users. It's no secret, that for users from Brazil, as well as for other Latin American countries, football is the most popular sport. So when entering our website, we meet users with the most interesting football matches from their local leagues. These are shown first and then followed by popular worldwide championships.
This personalized approach is very successful and we have good and stable traffic coming from these countries
Several Asian countries, like Japan for example, are very interesting for oddspedia, as well. However, we deem it highly important to find the right partner when entering a country like that. It is crucial to have the right partner who is fond of the language, can translate and adapt to the correct betting terminology, and possesses local SEO knowledge. We envision to grant sublicenses for oddspedia if the right company to partner with comes knocking on our door.
The technology is moving at an unimaginably high speed. How do you think artificial intelligence and machine learning would impact the betting industry, and specifically the odds comparison
Automation based on machine learning has been key within ecommerce for years and the igaming industry should apply insights gained in other sectors. Offering a personal user experience in a responsible environment comes from understanding and catering to each individual player's needs from an entertainment point of view. AI is a type of software or hardware that learns – and it could be programmed to learn mostly about users and their behavior and utilize those insights to drive the developments of new, hyper-personalised gaming and internet betting experiences. The technology is being applied to learn our habits, our likes, and our relationship patterns. Online gaming is an industry that runs on data, such as results, stakes, percentages, odds, stats, and so on. All of these numbers are constantly crunched, calculated and analysed behind every major gaming platform. For this reason, ML is actually playing a growing influential role in the sector, changing the game for both online gaming businesses and their players
Finally, what would be your key advises to any new entrepreneurs starting something new in the gambling industry or affiliate marketing sector?
Don't start something just on your own if you are a newbie. First, dip your foot in the water and gain some experience in the industry. I would recommend starting with a job at a bigger affiliate company or in affiliate marketing at an operator. If you are smart, you can learn a lot quickly and avoid a bunch of costly mistakes you might have made otherwise. In the next step, you can try out your own ideas. By then, you already have a sound understanding of the industry, which allows you to make even better products right from the beginning and the timeframe until you are able to realize a return on your investment is likely to be much shorter, as well.

Q&A with Michael Maokhmphiou, Operations Manager at Lightning Box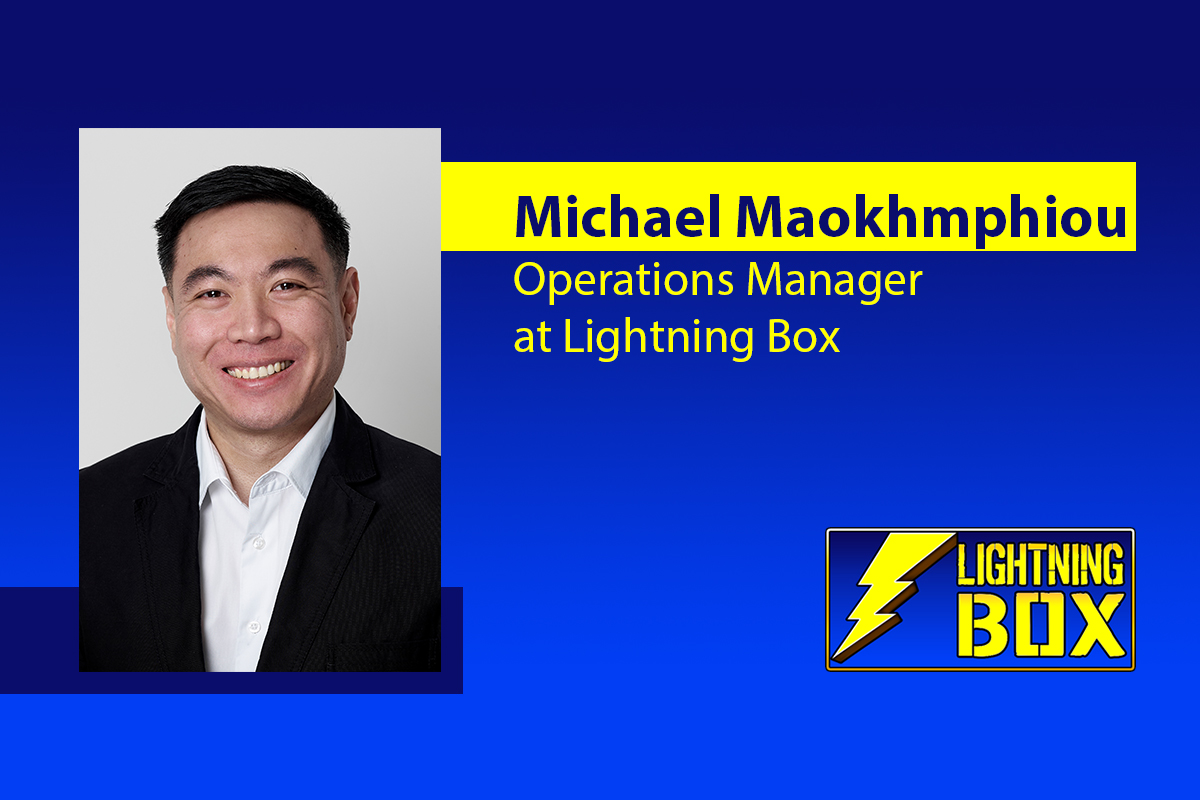 Reading Time:
3
minutes
Tell us about the CEE region for you in 2020 – what's been your major highlights?
We've watched with interest as iGaming within the CEE region has developed in recent years, with a number of different countries choosing to regulate. Our games have now been certified in Croatia, Bulgaria, the Czech Republic, Romania, Latvia, Lithuania and Estonia. We've seen player engagement rise as a result. Numbers have been steady, in spite of the pandemic, which is encouraging, and it is definitely an area with potential growth, particularly as we look to replicate our larger presence in neighbouring western Europe and the Nordics.
To give readers a view of how you see the market – where's been key for you and what regions are you keeping a close eye on?
The key for Lightning Box has been to build up a catalogue with a wide range of innovative and entertaining slots that have broad appeal. We've found recently that players are enjoying a new spin on some of our classic games, particularly when we add new features. A case in point is our recent release Chicken Fox5x Skillstar, which now has an added skill feature and a leader board. This has made it more engaging for players as they look to compete against one another. It is also a popular element of social gaming and can be a good way of introducing new customers to real money gaming as countries regulate. Slovenia may be one of the next in the CEE region and we are monitoring it alongside a few others at the moment.
How have events in since last March changed your approach to the region? Would you say it's changed the landscape and demographics?
Our approach remains the same for all regions and hasn't been guided by the pandemic, to be honest. We want to build entertaining slot games that appeal to all demographics. That will continue in spite of external factors which are beyond our control. As statistics have shown, there has been an overall increase in iGaming activities since the pandemic began in March last year. Due to restrictions and betting venues remaining shut, players who like to play in land-based venues have transitioned online. The trick for suppliers like us is to keep them engaged and to make sure they enjoy the experience whilst they're here in order that they stay.
Looking to the future – what should our readers be watching out for in the next 12 months?
Hopefully will see more entertaining and innovative slots coming out from our studio and others around the world. Popularity in iGaming during the pandemic has increased worldwide due to the ease of access to online casino entertainment and retail businesses being shuttered. We feel as more regions open, there will be more and more players coming online. That's an opportunity that we need to manage responsibly by working within each jurisdiction's regulations to ensure player protection.
And last but not least, looking outside of the gaming industry, can you name an industry figure or company that we'd do well to learn from in the year ahead?
I've been impressed with the progress of a number of fintech companies recently and the Dutch ecommerce payments specialists Adyen have really caught the eye. Not only were they able to sustain traffic during the global pandemic they also increased it, as well as tailoring their services to businesses so they were still able to operate effectively and efficiently online. To adapt so quickly and with a minimum of fuss is no mean feat. There is a lot that gaming companies can learn from some of these more dexterous fintech giants.
OKTO: As cashless becomes king, land-based gaming requires an industry-specific solution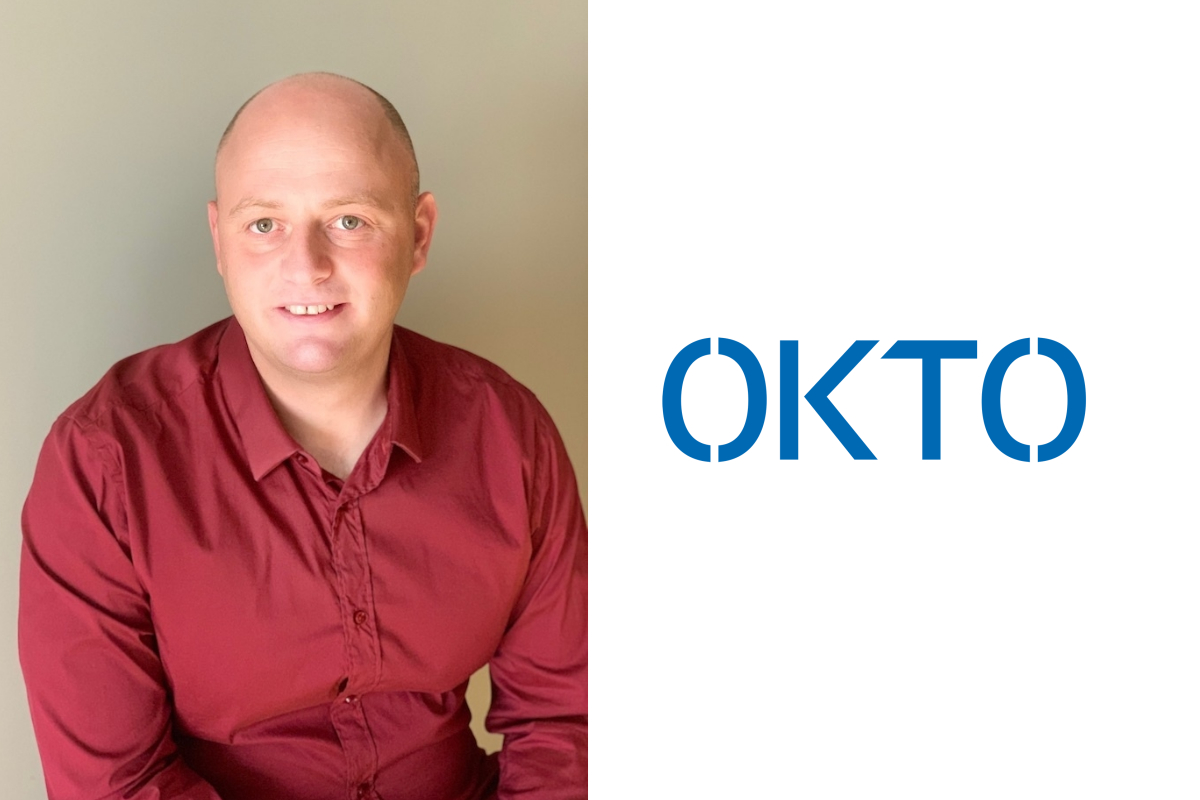 Reading Time:
5
minutes
As a provider of digital payments for the entire high street, fintech firm OKTO stands out as having a unique cashless solution that caters to the nuanced needs of the UK's highly regulated land-based gaming sector. As demand for such solutions accelerates due to the global pandemic, Dimitar Shopov, OKTO Wallet Commercial Owner, explains how crucial it is that operators pick a partner that understands the specifics of their industry, whilst also evolving its technology to keep up to date with global fintech trends.
On a global basis, how busy has OKTO been since the start of the pandemic? Has there been a notable increase in interest and urgency for the installation of cashless systems?
It is a question we are increasingly asking ourselves as a society: "Do we still need cash?" The decline in the use of cash and the concurrent rise in digital and card payments has been charted for years, but the pandemic definitely marks the real beginning of the end of cash in many mature markets like the UK who is a fast adopter, ushering the interest and urgency toward cashless systems.
A combination of contributing factors play a role here; tech advances, measures from authorities, and actions from big retailers across the world that have already adopted the use of digital payments as a safer method to maintain social distance and contain the spread of the COVID-19. Cashless systems have increasingly become the new norm, simply due to the fact that society demands it.
Now, all our partners are asking us how we can help them transition to cashless operations and the driver is always the same; the ability to respond to their users' demands, leverage user services and experience and reduce cost and risk of cash. And that is what we deliver with our OKTO.WALLET solution.
Is the UK a market you are monitoring in respect to its uptake of cashless payments?
The use of cash has been falling around the world and the pandemic along with the fear of infection from bank notes are accelerating the trend away from cash towards digital payments. The UK ranks higher than all other countries in the EU when it comes to cashless payments for a few years now.
Naturally, not everybody is ready for a digital switchover, but it's apparent that more and more people turn to digital payment options. Cash's share of in-store transactions in the UK plummeted from 45 percent in January to 23 percent in July, per a report from Square that analyzed data from hundreds of small- and medium-sized businesses (SMBs) across the UK while the digital will likely retain greater popularity. Therefore, as a fast adopter, the UK was a natural fit for us to invest in this market, creating a powerful solution, designed to address the needs of the Pub & AGC sector with the main mission to be the enhanced user experience.
And here comes the question: Will we ever have a digital alternative that offers the same mix of convenience and freedom as cash? For me the answer is yes. Contactless forms of payment have created a new level of convenience for people around the world, and this has provided a real boost for certain industries, from gaming and betting to hospitality sectors. OKTO.WALLET solution is not only the safe and fast transactional tool that both users and merchants demand but it also offers users the freedom to move and use their funds as they wish instantly.
How do you think Covid-19 has accelerated this increasing disdain for products and services that require cash payment? Does another round of government restrictions in the UK spell further worry for cash-only businesses?
A few years ago, while I was walking through London, I noted some signs dotted around a pub that announced the complete move from cash to customers: "Apologies, but it is the digital age." Don't forget that there are benefits in digital payments that make life easier not only for the pubs but for all retail businesses. Think about it, at the end of the night whatever the retail business is, the people there need to count up endless piles of coins, managers need to transfer bags of cash to be lodged at the bank, also there are the additional charges to processing cash transactions versus digital ones and so on. All these can be eliminated with the digital cashless payments.
The trend was there and Covid-19 came and sped up that trend. All the cashless benefits along with the fact that banknotes and coins have been identified as a medium for transmitting the pandemic is clearing the way for another stellar rise in digital payments.
I cannot see the crystal ball and make the prediction for further pandemic-related worries for cash-only businesses, but when you hear announcements from World Health Organization back in March, recommending people to turn to cashless transactions to fight the spread of Covid-19, and rapidly a number of governments and retailers across the world took action, you can realize the evident concern. This shift should not be underestimated, as cashless transactions become the norm and rapidly impact niche industries like hospitality and gaming.
A cash-free future is getting closer, and the new lockdown is further accelerating that shift, but this change won't be a 100 percent switch over night, there will be a prolonged period cash and digital payment options living side by side. After all, consumer payment choice is one of the most essential ways to maximise a merchants revenue potential, and operators should ensure that they will offer their customers the same level of choice in payment options as other sectors of the leisure industry, offering cashless facilities and we are here to assist operations in this transition.
Despite being a fintech provider to many markets across the world, OKTO clearly sees gaming as a particularly important one. How does this focus on gaming, whilst also offering all the benefits of neo-banks such as Monzo and Revolut, put OKTO in a better position to serve the market than competing cashless solutions in this space?
There are plenty of cashless solutions available and it can be confusing at times, what and why different digital solutions are better suited to certain sectors, and this is especially true in gaming.
But, it's crucial for any operation to back the right horse. It's imperative to choose a reliable solutions partner and few providers are focusing on the nuanced needs of gaming operators, especially for land-based, which make us unique in what we do. At OKTO, we want to assist our partners to make informed decisions for both their businesses and customers. Now with the industry to face more challenges than ever gaming operators need a payment service to ease the burden rather than add to it. Industry-specific, mobile-first and open-loop are the keys here.
A payment provider with a mobile payment platform, tailored for the gaming industry that aims to reduce payment friction, enhance the user experience, allowing real-time e-money fund transfer in a simple, secure and fast way is the answer to their quest. When this comes with a universality, then this is a sure bet, as consumers can use, move and collect their funds anywhere, not just for gaming.
Having a dedicated team on gaming, are you confident OKTO is well-equipped to cater to the needs of such a heavily regulated industry, where the expectations for compliance, data protection, and social responsibility are higher than any normal consumer market?
It's vital to choose the right partner as I previously said; one that utilises field-proven technologies and has the extensive know-how of key integrations across all physical touchpoints of a gaming venue ranging from gaming machines to Self-Service Betting Terminals and Cash Redemption Terminals as well as a strong understanding and proven ability to integrate the wallet with digital touchpoints. We have exactly this 360 approach through our OKTO.WALLET solution, that the operators need to get ahead.
Heavily regulated industries are not unknown to us. We have an extensive understanding of the current climate; and we have developed solutions that ease compliance issues. Utilising the highest level of data encryption, we ensure all users data are fully encrypted while also all fund transfers are audited using market-proven algorithms to detect fraudulent activity including not only Money Laundering but also game manipulation and cash peripheral attacks.
Social responsibility is also at the top of our minds. With tools available through the OKTO app, we cover the social responsibility quota, incorporating a strict age verification process, time-out periods, betting limits, and profit and loss calculator tools that further enhance consumer protection as well as a dedicated section embedded in the app with national problem gambling helplines.
Q&A: Sportingwin and the Bulgaria opportunity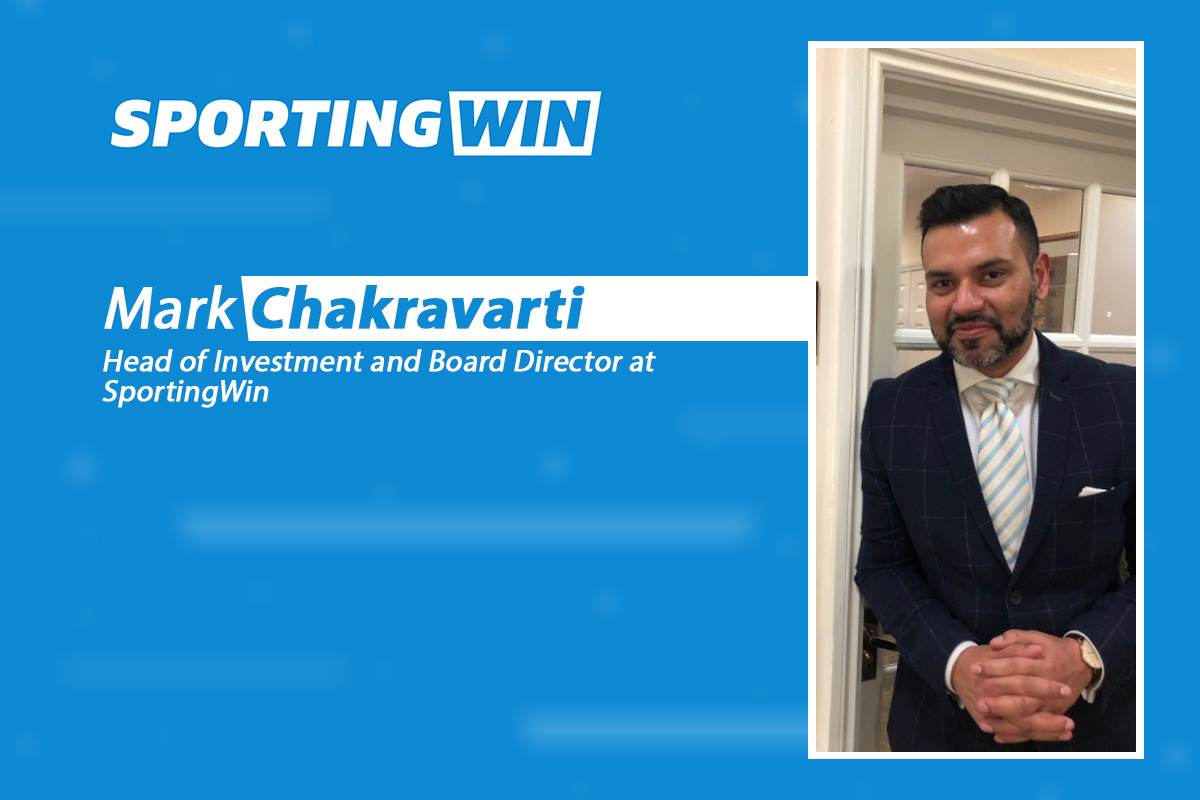 Reading Time:
4
minutes
Mark Chakravarti, Head of Investment at Sportingwin, talks about why the operator sees such potential in the market and how it has found the licensing process to date
Bulgaria has had a major shake-up when it comes to how gambling operators are licensed and regulated in the country with the National Revenue Agency recently taking on the responsibility.
Amid allegations of corruption among its predecessor, the State Gambling Commission, the new regulator is moving forwards with plans to issue additional licences over the coming months.
The first in line to receive such a licence is Sportingwin, which has ambitious plans for Bulgaria once it has been given the green light to launch.
To learn more about Bulgaria and the operator's plans for the market, we sat down with Mark Chakravarti, Head of Investment at Sportingwin.
Why do you see so much potential in Bulgaria?
You just have to look at the numbers to see the potential. We estimate the Bulgaria market to be worth around £300m right now but as new operators enter the fray it could grow at a rate of 20% per year to hit £500m over the course of the next five years.
Coupled with this is the low level of competition. Only five betting licences have been issued to date and mostly to local retail bookmakers with a limited online offering. These sites simply don't offer the depth of markets, odds and products available in other European jurisdictions.
This presents a tremendous opportunity for experienced online sportsbooks to make their mark, so long as they enter Bulgaria with a localised product that delivers a superior player experience. Those that do are very much in the driving seat to capitalise on the tremendous potential on the table.
What do Bulgarian players look for in an online sportsbook?
There is a long tradition of retail and online sports betting in Bulgaria, so players are seeking a comprehensive, quality, cutting-edge product and experience similar to that offered and found in mature markets such as the UK.
In particular, they are seeking a high volume of events, a range of bet types as well as modern features such cash out. We also believe that exchange betting, while not currently available, will be hugely popular once we secure our licence and launch the Sportingwin exchange in the market.
How will you meet those needs and localise your offering?
There are two key ways we are doing this – product and our approach to CRM. When it comes to product, we are developing a proprietary platform that is fully customisable for each market we enter, including Bulgaria. This includes localised payment options, currencies, sports, etc.
In terms of CRM, we are investing in a local customer support centre so that we can comfortably meet the staff-intensive local language CRM and marketing operations and activities we believe will enable us to communicate to and engage with Bulgarian players.
How have you found the licencing process to date?
The Bulgarian regulator has incredibly high standards and expectations when it comes to due diligence. As such, the licensing process has been a little slower than in other jurisdictions, but we are okay with this as we want to make sure we not only meet but exceed their standards.
This means taking additional steps such as appointing a dedicated Bulgarian CEO. He has a proven background in gaming and the regulator can quickly carry out the necessary checks that it needs to in order to ascertain his credibility and suitability for the role.
Owning our own technology has also allowed us to synchronise our platform with the NRA already, which in turn means we are among those on the regulator's list of approved technologies ready for when our licence is granted.
In addition, we are a Maltese company so have requested that the Maltese consulate in Bulgaria monitor the licensing process from start to finish as our application is the first to be considered since the Nation Revenue Agency took over regulatory responsibility earlier in the year.
By having the right people on a local level, and by taking considered steps towards ensuring we meet the standards set by regulator, we expect to receive our licence in the first quarter of next year.
What has been the toughest challenge to overcome?
The toughest challenge is in respect to the due diligence and in particular the requirement of having an €800,000 investment from a local, proven source of funds. To do this, we have had to find a local banking partner which was easier said than done.
That being said, the team pulled together and we were able to find a local banking partner happy to facilitate the investment allowing us to progress through the licensing process.
What are your long-term plans for the Bulgarian market?
We want to claim 9% of the local market within the first three years. We then plan to build on this rapidly by securing further venture capital that will enable us to consolidate the market through mergers and acquisitions with local operators.
Once we have achieved the scale we are seeking, we can then effectively pursue market leader bet365. It is a tough task, but one that we are more than capable of completing thanks to the incredible team we have built out in recent years.
We also believe our cutting-edge proprietary technology and platform gives us a huge edge over the incumbent operators and brands and will allow us to compete with and defeat any other overseas operators that enter the market.
What is your long-term plan for Sportingwin?
We are currently undertaking a fundraising campaign to help accelerate our global expansion efforts, selling off more than €1m in equity.
These investments are in line with our long-term strategy for the brand which is to achieve a valuation of €50m in three years and, once achieved, would deliver a x13 increase on the current investment opportunity.