Football for Friendship to share fair play principles in International Coaches Academy new online course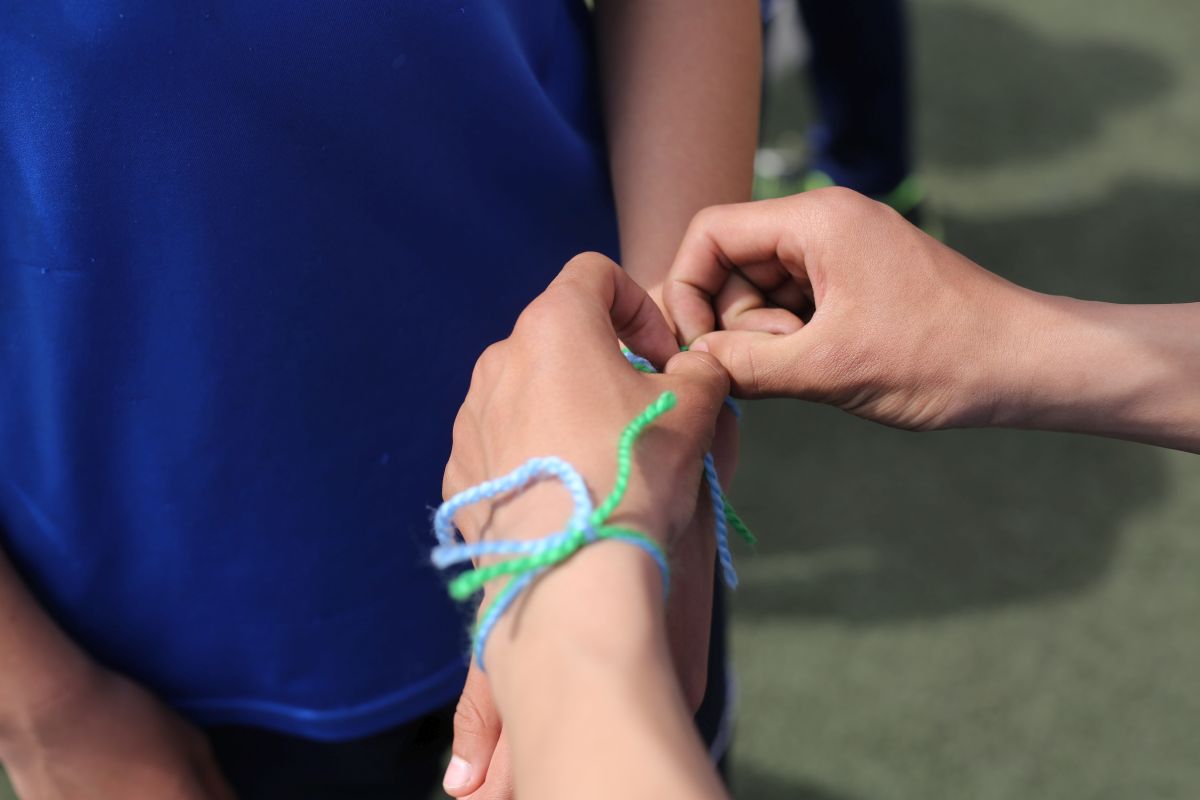 Reading Time:
3
minutes
Gazprom International Children's Social Programme Football for Friendship unites 211 countries and regions of the world. The programme invites coaches to complete a new online course of the International Football for Friendship Coaches Academy.
The International Football for Friendship Coaches Academy is a free online educational platform for which were created modules of practical exercises aimed at improving the qualifications of coaches of children's teams and football classes all around the world. The course is based on the successful experience of work with the international children's teams during various seasons of Football for Friendship. Its goal is to help coaches teach their students the psychology of training and communication with children of different cultures, races, nationalities, and physical abilities.
In total, over the period of the International Football for Friendship Academy's existence, over 4 000 coaches have completed their education. The course was developed by the heads of the teaching process and coaches of the FC Barcelona Academy, experts of the FIFA and UEFA humanitarian programmes, representatives of Football Union of Russia (FUR), the Brazil national team, FC Delhi Dynamos, FC Zenit, FC Schalke 04, and football federations of different countries.
The new online course offers theory, practical exercises, recommendations on organizing the training process that encourages the principles of fair play, fairness, equality, that form the basis of the Football for Friendship programme. The educational course is free and available in 10 languages: Arabic, Chinese, English, French, German, Hindi, Italian, Russia, Spanish, Turkish.
"It's very important for a football team coach to gain the trust of young players, to prove that they are themself committed to those human and sporting values that they are trying to convey. The International Football for Friendship Academy is a unique educational platform for coaches around the world: the methodology teaches the training processes, as well as the main principles of interaction with young athletes, and explains what qualities and values should be instilled in young athletes so that they can grow into adult professionals of an international level. I have no doubt that the Academy's work will have a huge positive effect, both for the coaches and for the players," notes Real Madrid and Brazil Legend, World Cup winner and 3 times UEFA Champions League Winner, Global Ambassador of Football for Friendship, Roberto Carlos.
The International Football for Friendship Academy is part of the new Digital Platform footballforfriendship.com, which has become the main venue for the programme's events this year. It provides access to broadcasts, International Children's Press Center materials, player ratings and championship tables, the schedule of the International Forum and the presentations of projects on the development of children's football.
About the programme
The International Children's Social Programme Football for Friendship is implemented by Gazprom since 2013. Over the previous seven seasons, the programme has united over 6 000 participants from 211 countries and regions and over 5 000 000 supporters.
Young Players and Young Journalists are the participants of the programme – boys and girls aged 12 including children with disabilities. Young Players represent different countries and cultures united in the mixed teams. They show that nationality, gender, and physical abilities aren't a barrier to becoming a team. Young Journalists cover the events of the programme in the International Children's Press Center. All participants become Young Ambassadors of the programme and continue to share their Football for Friendship experience and promote universal human values: friendship, equality, fairness, health, peace, devotion, victory, traditions, and honour.
UEFA, FIFA, football federations and the world's leading football clubs, international charity foundations, famous athletes, politicians, and artists support Football for Friendship. The project has received multiple national and international awards in the field of social responsibility, sports, and communications, including the world record for the most nationalities in a football training session in history.
In 2020, Football for Friendship will be held in the online format. A special digital platform will unite over 10 000 players of all ages. It will become the home for international children's competitions and a playground where anyone will be able to train, join into the international mixed teams and play their favourite game in the Football for Friendship format without leaving the comfort of their home.

EXCEL ESPORTS unveils partnership with iconic lollipop brand Chupa Chups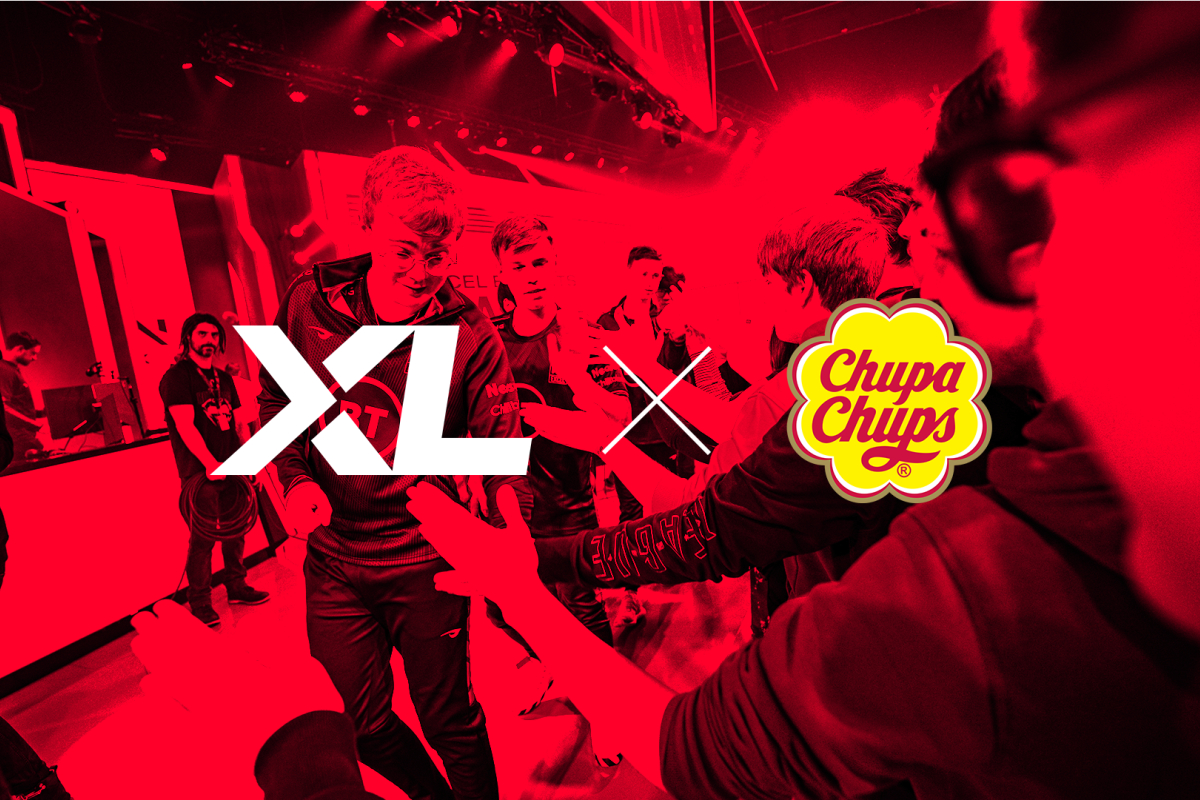 Reading Time:
2
minutes
The exciting partnership sees Chupa Chups become the Official Candy Partner for EXCEL ESPORTS' League of Legends teams and will see the partners work together on an exclusive, fun content series
British competitive gaming culture brand EXCEL ESPORTS has today announced a partnership Chupa Chups, a Spanish confectionery brand which is owned by major confectionery manufacturer Perfetti van Melle. The partnership will see Chupa Chups become the Official Candy Partner for EXCEL's full League of Legends roster which competes across both the League of Legends European Championship and the Northern League of Legends Championship. The partnership will help align EXCEL's new Power of Better identity with Chupa Chups' Forever Fun belief, that encourages everyone to keep their childish spark alive throughout their life.
As part of the partnership, EXCEL and Chupa Chups will work closely together on a fun content series called Sweet or Yeet, which will involve EXCEL's League of Legends players being asked quickfire questions and either being rewarded with a sweet treat for answering correctly, or being asked to eat something gross if they get the answer wrong. Both parties will also collaborate on social media posts together, including celebrations and League of Legend happy birthday assets. The Chupa Chups logo will also be featured on both the LEC and BTXL players jerseys which are due to be released in the coming weeks.
"We are very excited to partner with such a globally recognised brand in Chupa Chups, a business we naturally align well with given the fun and youthful nature of both our organisations, industries and audiences. It's always fantastic to work with non-endemic brands that appreciate the culture of our industry and we'll work with Chupa Chups to create engaging, fun content that works for both our audiences. At EXCEL ESPORTS we are always striving to be better and we are excited to kick off 2021 with a partnership which helps further build on our vision," said Robin McCammon, Chief Commercial Officer, EXCEL.
"We are thrilled to have found a partner in EXCEL ESPORTS, an organisation that shares many of the same values and audience, with both youth and fun in our core identities. The partnership was long-awaited given the numerous times our consumers have said that lollipops are the favourite sweet to enjoy while playing. We are excited and looking forward to working closely with EXCEL ESPORTS by making fun and engaging content that our audience will surely love," said Eva Karkoni, International Brand Manager at Chupa Chups.
EXCEL's LEC team will officially begin its League of Legends European Championship campaign on Friday, January 22nd, while the BTXL team will kick off it's Northern League of Legends Championships season on Tuesday, January 19th. Both rosters welcome new coveted talent as EXCEL aspires to have its most successful year to date.
2020 was a landmark season for EXCEL as its LEC team received its best results yet, narrowly missing out on a playoffs spot, while also undergoing a brand update and unveiling footballer Dele Alli as it's new global ambassador. On Sunday, January 10th, a brand new BBC documentary, Fight for First: EXCEL ESPORTS will be available to stream on BBC IPlayer. Voiced by Golden Globe and BAFTA nominee Cillian Murphy, the five-part series follows the team as they experience the highs and lows of competing in Europe's biggest esports league.
LEC Extends Partnership with Warner Music Central Europe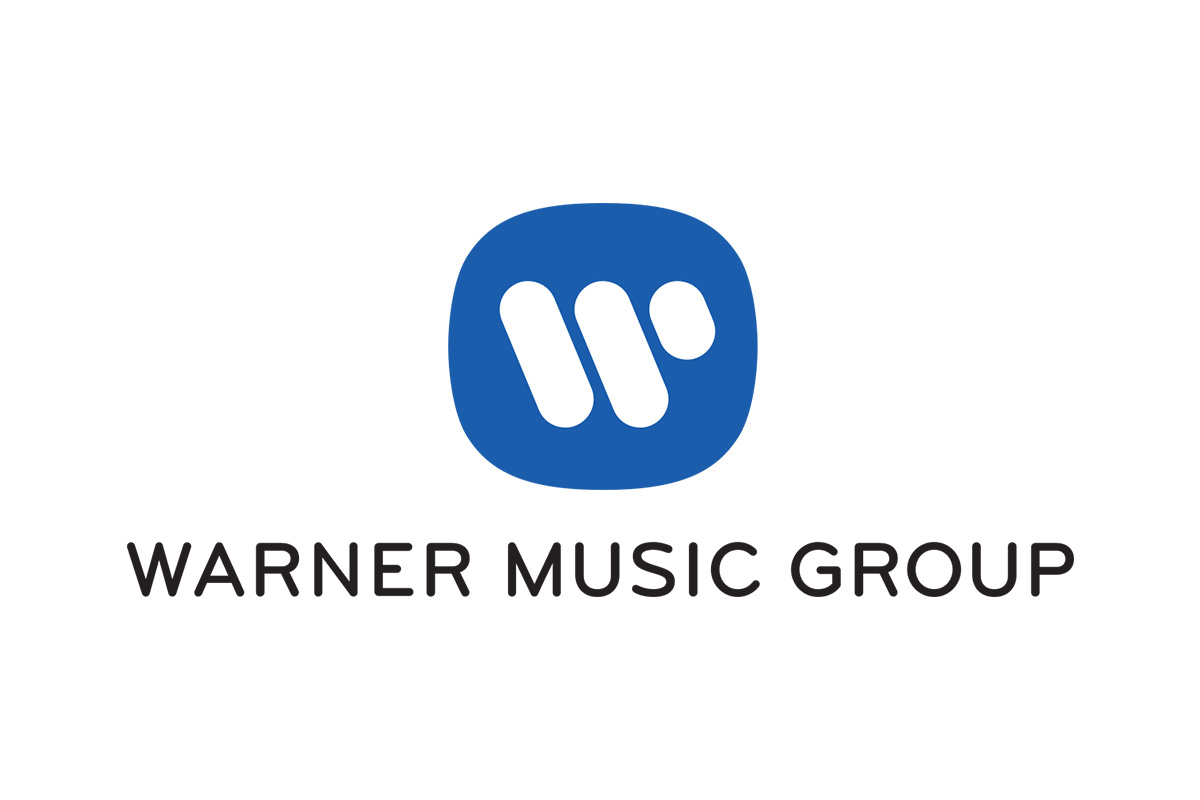 Reading Time:
< 1
minute
Warner Music Central Europe has once again become the official music partner of the League of Legends European Championship (LEC). This marks the third year of partnership between Warner Music and LEC.
Throughout the year, Warner Music Central Europe will continue to provide the Song of the Week in the live LEC broadcasts. Previous featured artists include Diplo, Robin Schulz and Trivium, to name a few. Warner will also power up our additional LEC content by soundtracking hype videos for the league and support the European Masters competition with some brilliant tracks from its extensive catalogue.
"Music and gaming are firmly linked," explains Oliver Thienhaus, Director Paid & Owned Media, Warner Music Central Europe.
"Through our partnership with Riot Games, we can leverage this connection to create exciting synergies and provide even more music fans with the right music at the right moment," he says.
"We're very much looking forward to working on many exciting projects together in 2021."
"It's incredible to see the milestones that we have achieved with Warner Music Central Europe since the beginning of our collaboration," says Alban Dechelotte, Head of Sponsorships & New Business EU Esports at Riot Games.
"From powering up the LEC broadcast with the Song of the Week segment in 2019 to live streaming and live performances from artists at the LEC Finals in 2020, we can't wait to see where our partnership will take us in 2021."
F1 Esports Series 2020 breaks viewing records and Virtual Grands Prix return to kick-start 2021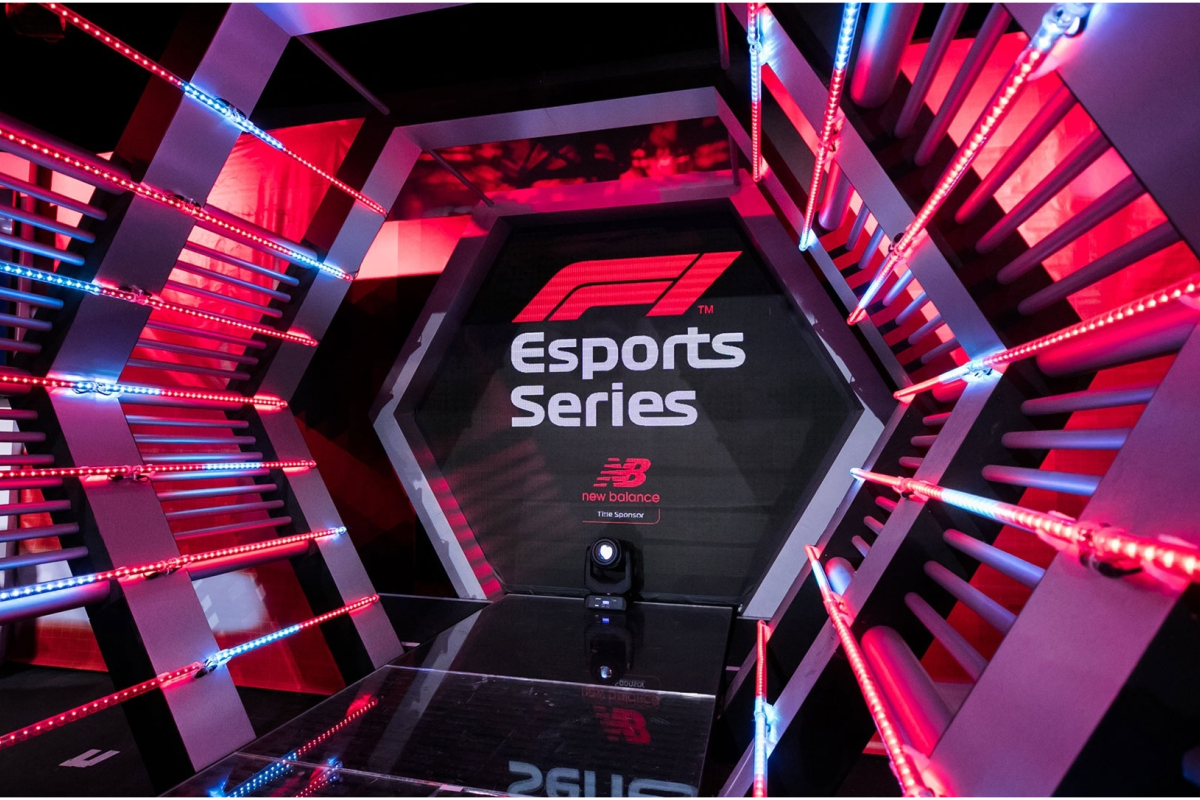 Reading Time:
3
minutes
The F1 Esports Series 2020 rounded off a huge year for Formula 1 and its virtual racing offering, as a record number of fans tuned into the action, achieving a total of 11.4m live stream views across all digital platforms, representing a 98% increase on 2019. View the F1 Esports Series 2020 overview here, which you are free to embed in editorial.
Alfa Romeo's Jarno Opmeer secured his first F1 Esports title in December's Grand Final event, as both the drivers' championship and teams' championship, won by Red Bull for the second successive year, came down to the final race of the campaign. The Grand Final alone achieved 2.7m digital views, setting a new record for a Pro Series event, previously attained in Event 1 of the 2020 season.
The nail-biting Grand Final also reached a staggering 1.7m social media engagements, an all-time record for any F1 Esports Series event, culminating what had already been a hugely successful campaign regarding social media interaction, as the Pro Series achieved 291m total social media impressions, a 151% increase on the 2019 season. Additionally, the series recorded 23.8m video views, up 29% on 2019, which was aided by increased social media output for last year's campaign.
Following the popularity of the previous Pro Series' and last year's Virtual Grands Prix, more people than ever before attempted to qualify for the 2020 season, as participation increased 117% to 237k.
Looking forward to 2021, F1 Esports aims to build upon the success of 2020, and is kickstarting the new year with the return of the Virtual Grands Prix, this time for a three-race competition with a charity prize fund up for grabs for the teams.
Over 30m people tuned into the Virtual Grand Prix series last year to see F1 stars, sporting icons and music chart toppers represent the ten F1 teams in eight live events that replaced the official calendar, as F1 Esports continued to bring fans competitive action when the real-life racing stopped due to the pandemic.
The Virtual Grands Prix will return on Sunday 31 January for three events on consecutive weekends, where the ten teams will battle it out for a charity prize fund, represented by a combination of F1 drivers past and present, celebrities and F1 Esports Series gamers. The format has been altered since last year's events, as the pro gamers will now take part in a five-lap Sprint Race to determine the grid order for the Feature Race, where the teams' duos, made up of the participating famous faces, will then compete at 50% race distance to secure points for the overall standings. The team championship standings will be tracked across the events and will determine how the prize fund is then distributed to their nominated charities.
Whilst the return of the Virtual Grand Prix Series will be F1 Esports' flagship event for the start of 2021, it is just one of many virtual competitions taking part. The F1 Esports Series China Championship will crown its second winner in next week's Grand Final in Shanghai after an entertaining campaign, while the inaugural F1 Mobile Racing Esports champion was recognised earlier this month, as Matteo Pagliani came out on top from over 60,000 elite qualifiers. The Challenger Series also continues for a further eight rounds across PS4, Xbox and PC platforms until April, before the F1 Esports Series Pro Championship returns in the autumn.
Julian Tan, Head of Digital Business Initiatives & Esports at Formula 1 said:
"It is fantastic to see the F1 Esports Series 2020 break viewing and engagement records after a brilliant championship where we saw competitive racing and high drama at every event. We had to adapt in the way we operated for this year's Pro Series due to the pandemic, but we're thrilled to see that it didn't affect viewers enjoyment, or consumption, of the action. 2020 was a tough year for everyone, but we look forward to bringing fans more excitement in 2021, starting with the return of the Virtual Grands Prix as we welcome back some of the faces that made it such a special experience last year, and invite some new ones too, all in the name of charity. Watch this space!"