Fnatic Announces Multi-Year Partnership with Jack Link's To Power Gamers Through Their Grind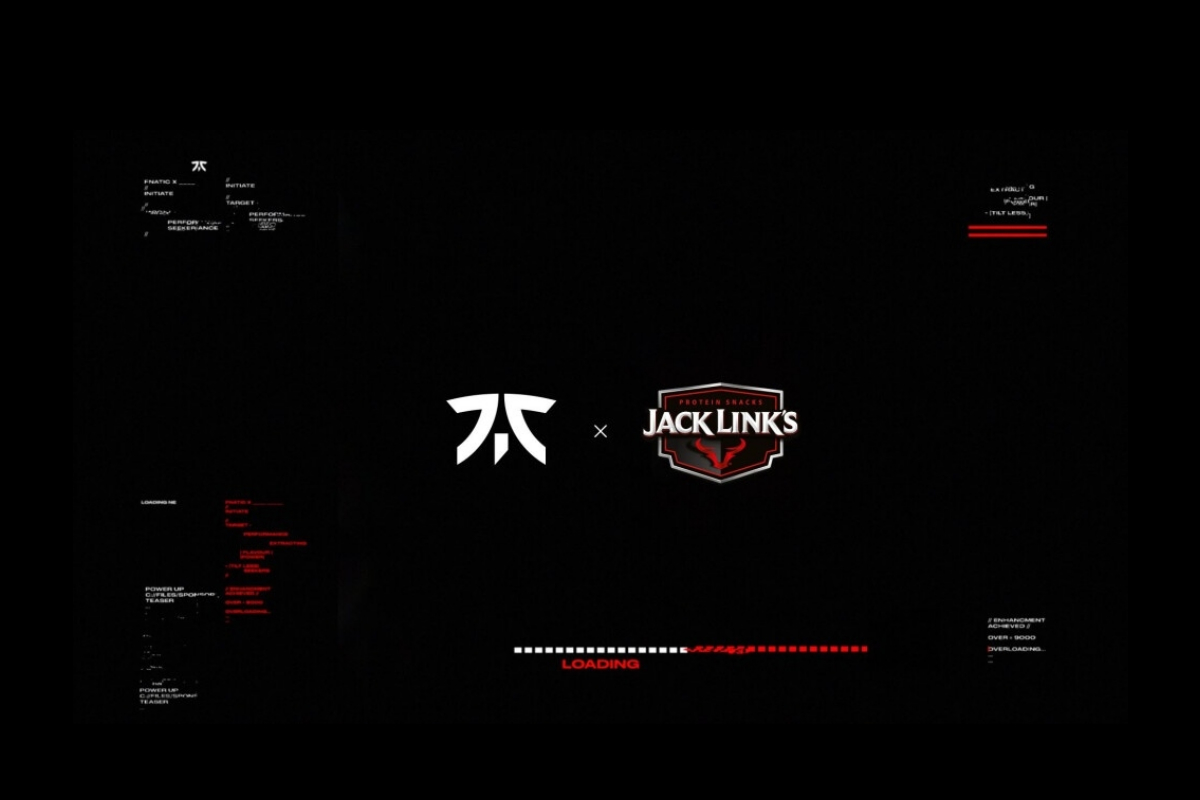 Reading Time:
2
minutes
Leading esports organisation Fnatic, today announced a multi-year partnership with Jack Link's, a global leader in branded protein snacking and the world's largest meat snacks manufacturer.
After a successful activation in 2019, Fnatic and Jack Link's EMEA have teamed up again to enable gamers across Europe to power through their grind without compromising taste or nutrition. By having access to Fnatic's massive network of fans and players, this partnership will allow Jack Link's to expand its reach across EMEA and establish the brand as the primary protein snack for gamers.
Fnatic and Jack Link's will work together to give gamers, whether beginners or competing on the world stage, the tools they need to achieve their personal goals. From providing plenty of the high protein Jack Link's products, through to the development of content, in-game activations, online and physical tools as well as story-telling from the pros, every aspect of this partnership will be centred around enabling gamers to power through their grind.
Selecting Jack Link's as Fnatic's first global snack partner represents the company's continued commitment to maximising and enhancing esports performance, while prioritising the health and wellbeing of its players. The Jack Link's logo will be featured across the right sleeve of all Fnatic team jerseys immediately, and across the right sleeve of the retail jersey from May.
"In fast-paced online competition, gamers need a consumable respite that gives them the energy to get through their grind," said Neil Walker, Partnerships Manager at Fnatic. "At Fnatic, we have a performance-first philosophy to ensure gamers are always playing at their best. All of Jack Link's snacks are made with 100% beef, are high in protein and have less than 80 kcal per serving."
Gamers have a reputation for snacking on sugary, greasy food that lacked nutrition which often results in an adverse impact on their performance. This collaboration unlocks gamers' full potential by providing them with the quality, protein-rich fuel needed to power through intense gaming sessions, and play to their maximum potential.
"When it comes to nutrition, we are actively encouraging our players to eat in a way that will improve their performance in competitive games," said Jens Hofer, Performance Director at Fnatic. "Providing them with snacks is extremely important, especially considering how long and intense gaming can be. A high protein, no-nonsense type of snack like Jack Link's is the best option for us."
Jan Pieter Schretlen, Managing Director Jack Link's EMEA, said that snacking while gaming is an exciting area for the brand. "Our products are the perfect snack, no matter if at home or on the go, at work or during leisure time activities such as gaming. Beef Jerky is a natural source of protein, giving lasting energy and hence supports endurance." He continued in saying, "we want to be a true partner, supporting gamers on all levels and building relationships both in competitive as well as amateur gaming."

Fierce PC Becomes Official PC Partner of Red Bull Racing Esports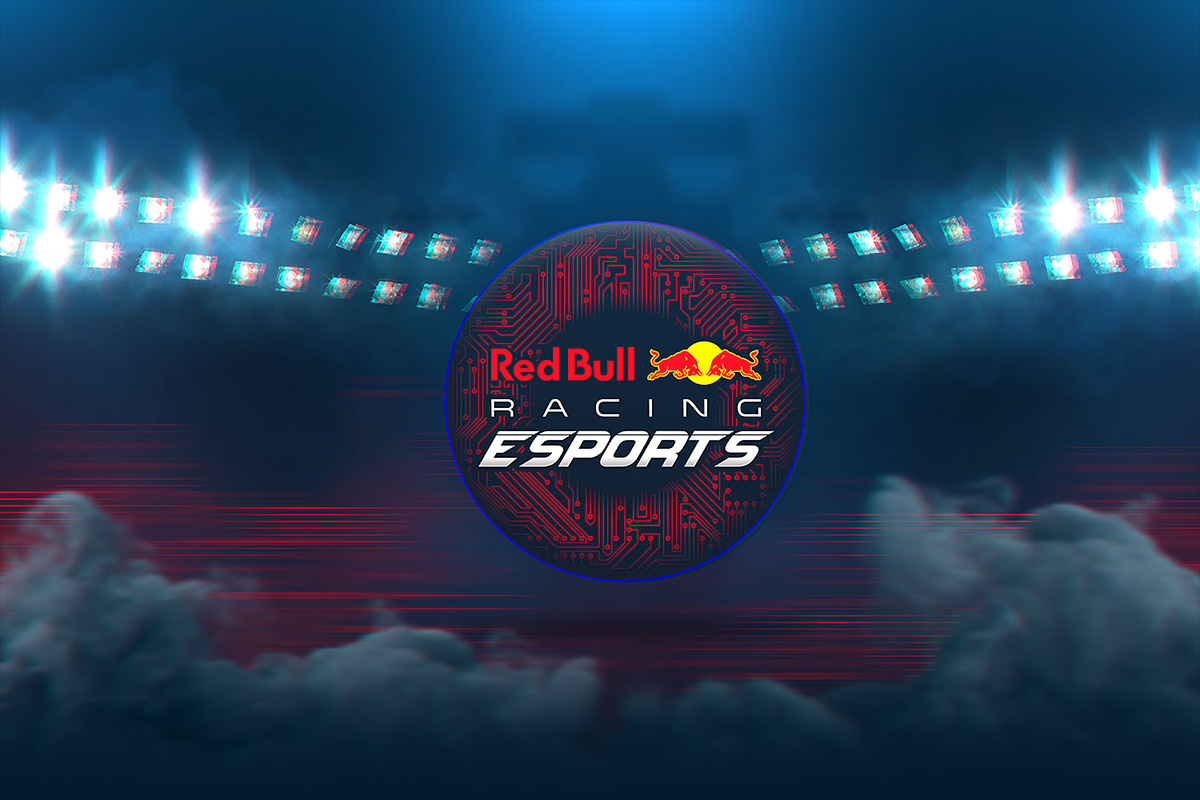 Reading Time:
2
minutes
Red Bull Racing Esports has selected UK-based gaming computer specialists Fierce PC as its Official PC Partner.
Founded and run by serious gamers, Fierce PC will bring its expertise in the construction of bespoke gaming computers, VR rigs and workstations to provide Red Bull Racing Esports with customised, powerful systems that will allow the Team's drivers to deliver the best possible performance at the highest levels of sim racing.
Each system will be optimised for competition through the use of the finest hardware available, including NVIDIA 30 series cards, Intel processors, ASUS motherboards and Corsair components.
"Motorsport is all about the pursuit of technical perfection and the optimisation of the equipment at hand. It's no different in Esports and Fierce PC's high-powered systems will ensure that the Team is able to perform at the top of its game, no matter the event. Built using state-of-the-art components, Fierce PC's computers are tailor made to handle the most demanding applications and will give the Team's drivers, and sim drivers all over the world, power, performance and reliability when it matters most – in the heat of battle," Oliver Hughes, Chief Marketing Officer of Red Bull Racing Honda, said.
"Myself and the rest of the team at Fierce PC are delighted to have secured this partnership with Red Bull Racing Esports. It was clear from the initial conversations we had together that our brands aligned perfectly. Therefore, it was obvious that we had to proceed with supporting the Red Bull Racing Esports Team as their Official PC Partner. This partnership will see us support the Red Bull Racing Esports team by providing all the powerful hardware their drivers require to perform at their best during competition. The systems we have configured especially for the team include the latest and best hardware from industry-leading brands such as Intel, NVIDIA, ASUS, Corsair, and Seagate," Bradley Haworth, Marketing Manager at Fierce PC, said.
iRacing Indycar series beckons for YAS HEAT ESPORTS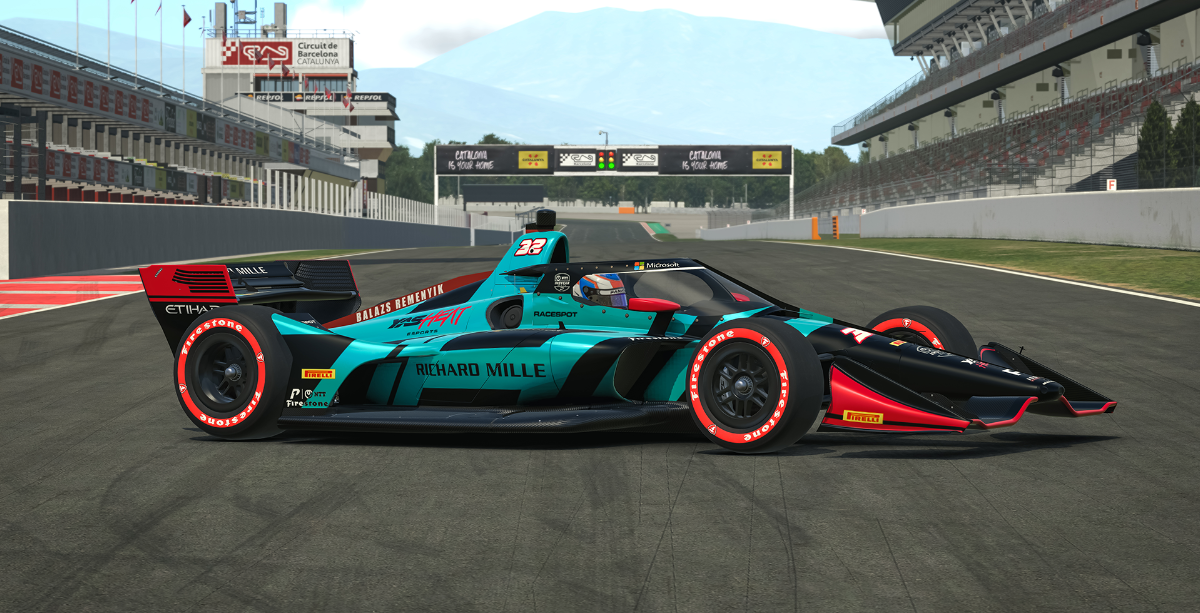 Reading Time:
2
minutes
Fiercely competitive ISOWC gets underway this weekend at legendary Watkins Glen circuit
iRacing's leading Indycar championship, ISOWC gets underway this weekend (8 May, 6:00pm UTC) and YAS HEAT ESPORTS has high hopes for the opening round of the series – a 60 lap race around the iconic Watkins Glen (Boot) circuit.
The iRacing squad qualified for the series fresh off the back of a third-place overall in the Sports Car Open (SCO), against the likes of team SIMMSA Esports and Team Redline to name but a few.
João Vaz, meanwhile, set an outright world record during the NTT Indycar Series at the Circuit of the Americas, suggesting that the team should be able to fight at the sharp end of this championship.
The line-up for the series comprises YAS HEAT's finest iRacing competitors in the form of the aforementioned João Vaz, Balázs Remenyik, Josh Lad and Dean Woods.
Balázs Remenyik, iRacing Driver, YAS HEAT ESPORTS said:
"It's been a while since there was such a high-level, open-wheel series on iRacing and I'm really happy to be a part of it. The car is new for us but everyone in the team is working hard to make sure we arrive to the first race in the best shape possible."
Josh Lad, iRacing Driver, YAS HEAT ESPORTS said:
"It's good to be back in the open-wheelers but the competition is much more experienced in the car so it's definitely going to be a challenge."
Dean Woods, iRacing Driver, YAS HEAT ESPORTS said:
"It's a pleasure to be invited to this invitational series. With my fellow team-mates alongside, I'm highly motivated and believe my team and I can achieve something special in this series. We haven't driven the car prior, the learning curve is high, but we'll be all-out attack when the green flag falls."
ISOWC 2021 kicks off on 8 May, at Watkins Glen with the conclusion of the 6 race series getting underway on 31 July, at the Indianapolis Motor Speedway.
DHL Extends its Partnership with ESL Gaming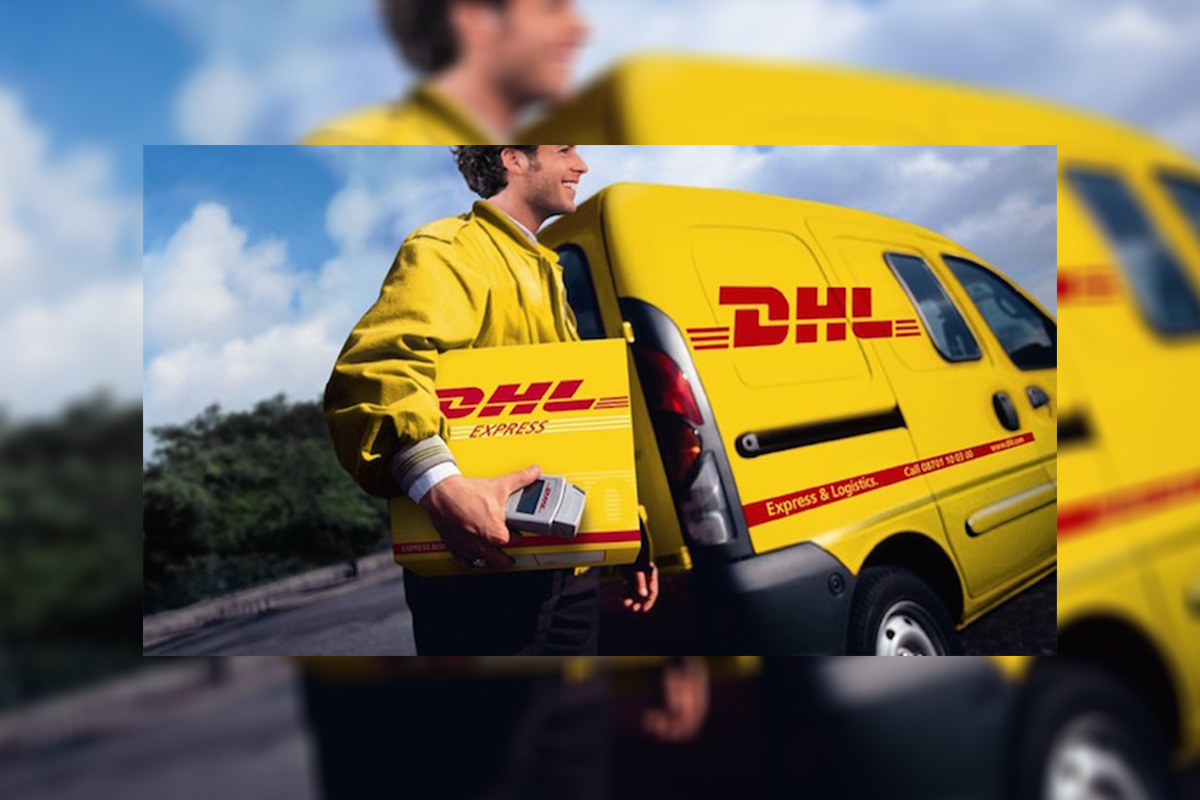 Reading Time:
2
minutes
DHL has extended its partnership with ESL Gaming, the world's largest esports company.
DHL has been the Official Logistics Partner to ESL since 2018 and is responsible for the transport logistics, moving stage equipment, monitors and gaming chairs, among other elements.
With the extension, DHL continues its extensive involvement in esports. Building on an established footprint and successful activation campaigns around the ESL One tournament series in previous years, the new agreement will expand to include the full ESL CS:GO Pro Tour, all of ESL's global Dota 2 properties, and ESL Mobile, an all-new mobile esports ecosystem.
The expansion follows a joint success story in challenging times. When faced with the pandemic last year, DHL and ESL quickly adapted to the new situation of hosting tournaments fully online. DHL kept focus on "uniting gamers", transforming their activations into innovative signature segments, quizzes, and games directly engaging with fans in a digital way via Twitch.
"Gaming is the fastest-growing form of entertainment globally. I am delighted that we as a logistics provider are part of the esports world and that our partnership has been extended covering a broader spectrum via 'ESL Mobile'. DHL is celebrated and beloved by the ESL fan base which is the greatest compliment for a sponsor. A great success was that we were able to unite gamers even despite online only tournaments and I am looking forward to many more events to come. For us, making this emotional connection with esports fans across the globe is the perfect way to engage with a huge community of digital natives with an affinity for e-commerce," Arjan Sissing, Head of Brand Marketing at Deutsche Post DHL Group, said.
"We are very happy to extend our partnership with DHL in what is an exciting time for our company and the esports community at large. With the addition of 'ESL Mobile', we will be able to provide entertainment to fans across the globe and it's great to continue on this journey with DHL providing an essential business solution as our Official Logistics Partner," Ralf Reichert, CEO at ESL Gaming, said.