British Esports Association collaborates with IBM and industry specialists to create a safer esports space for young people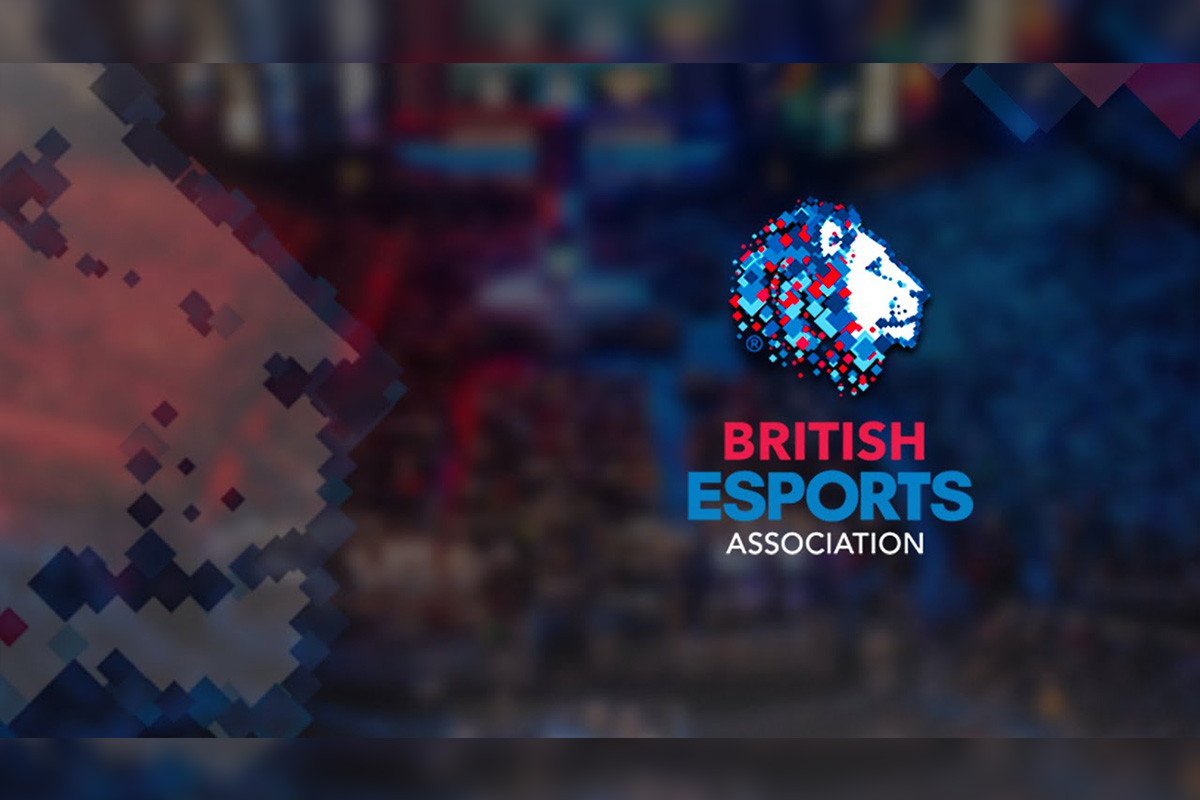 Reading Time:
3
minutes
The British Esports Association, the not-for-profit organisation set up to promote and support grassroots esports, has revealed first details of its new membership platform.
The platform, scheduled to launch in spring 2021 initially for 12-19 year olds (with plans to expand to other age groups later on), will ensure users are verified at point of entry and that communication within the platform is reviewed to reduce toxicity and cyber threats.
The collaboration with IBM will explore how IBM Watson products can be used to enhance user experience, safety and wellbeing of young gamers.
The Association has also teamed up with safety technology provider GoBubble for real-time content moderation and will deliver accurate age verification using privacy preserving AI technology from Yoti to ensure age appropriate interactions.
Alongside the work of these partners, British Esports consulted with the NSPCC to ensure there are strong and consistent safeguarding procedures in the association.
Finally, British Esports, GoBubble and Yoti have been invited to test the platform within the Information Commissioner's Office's (ICO) Sandbox. This is a service developed by the ICO to support organisations who are creating products and services which utilise personal data in innovative and safe ways.
IBM is a global leader in hybrid cloud and AI. The intention is to use IBM Watson Assistant to engage gamers via a virtual assistant in the form of a gaming avatar. The assistant will also utilise IBM Watson Discovery to provide personalised content to enable the gamer to improve their skills, compete in tournaments and find the latest video from their favourite influencer.
The project partners will also explore how Red Hat OpenShift can enable the platform to scale to a global market and even potentially beyond the world of esports. The intention is to containerise the platform, enabling it to be deployed directly onto the cloud infrastructures of other esports bodies and potentially to any organisation that runs a digital community.
Yoti is the world's leading identity platform with accurate age estimation technology providing a secure way of proving ages, without revealing any personal information. There's no need for ID documents and images are deleted after the age check. The free Yoti app also enables people to prove their age with one tap, which is verified with a government ID and their unique facial biometrics. Yoti's combination of AI technology, liveness anti-spoofing and ID document checks ensures businesses can be confident in the age of their customers.
GoBubble's child-centred ecosystem helps developers safely scale and reduce the risk of children being exposed to anything inappropriate. GoBubbleWrap, GoBubble's content moderation SaaS API, will be utilised to provide real-time text moderation across the platform to reduce toxicity and steer gamers towards more positive behaviour.
This creates an attractive proposition for parents and teachers looking for a safer space for their children and student gamers to play together.
Chester King, British Esports Association CEO and founder, commented: "Over the past few years we've worked hard to build a community of esports fans from schools and colleges across the UK.
"What's been clear through feedback from parents and teachers is the need to ensure that young people know who they are playing and communicating with, and that where communication takes place, we must work hard to reduce toxicity in all its forms.
"When addressing these concerns, we also must keep in mind the experience for young people, so whilst we have a focus in a safer space, we want to ensure that the experience is relevant and exciting. This will be done through curated relevant content, exclusive offers, discounts and competitions and exciting esports tournaments taking place throughout the year."
Kay Thompson, Media & Entertainment Industry lead at IBM, said "IBM is hugely excited to be working with the British Esports Association and its partners on this tech for good initiative to protect our children whilst gaming".
Christian McMullen, Head of Professional Engagement at the NSPCC, said: "We have a mission to ensure every child is safe online and were delighted to be approached by the BEA with an exciting proposal to make the world of esports safer for children.
"The NSPCC worked with the BEA to strengthen their safeguarding procedures as well as develop a code of conduct and content for their safe gaming guidance for children and parents.
"By integrating safety by design into their new platform, the British Esports Association is demonstrating their intention to create a safer space for the gaming community that has the potential to improve young people's safety in the world of esports."
Julie Dawson, Director of Regulatory and Policy at Yoti, said: "Through the ICO Sandbox, Yoti, GoBubble and British Esports will develop privacy-preserving and 'ethics by design' systems that support under 13s age verification and associated parental consent. This same approach can support many other companies to comply in a friction-free way with the Age Appropriate Design Code and protect children."
Henry Platten, GoBubble CEO and founder, added: "The dedication British Esports has to unite everyone in a single, safer, healthier and kinder community is inspiring. We're honoured to help bring our experience and technology in creating safer, scalable and positive communities in 70 countries to benefit British Esports' vision."
Further launch information, pricing and other details are to be confirmed nearer the platform's launch.

Prodigy Agency Strengthens its Turkish Operations and Support to Players by Announcing the Addition of Tunç Demirçelik and Future Recruitments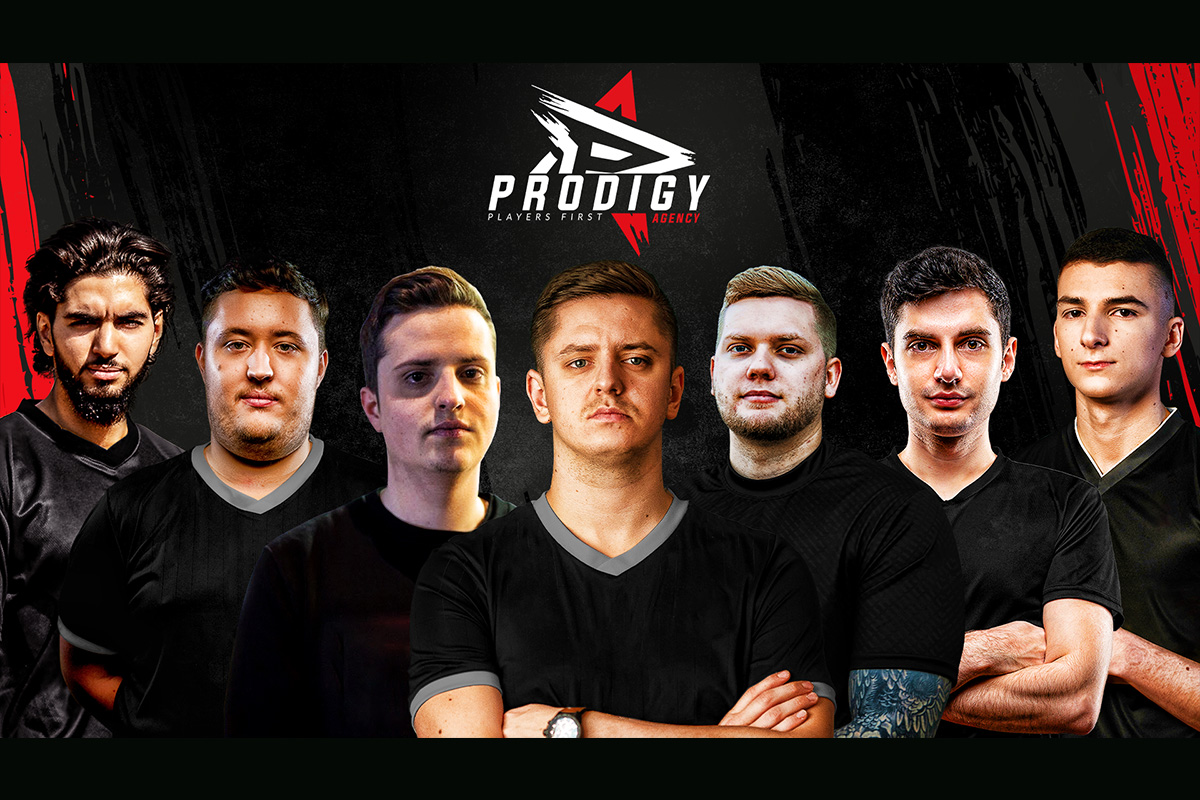 Reading Time:
2
minutes
Prodigy Agency, a leading esports representation agency, has announced its development in Turkey to expand its initiative to support the players from all angles in the region, with the main focus to give proven and young players international opportunities on LoL, Valorant, CS:GO and other games.
Prodigy Agency is now representing world-class Turkish players, that they already signed with prominent esports organisations, such as Özgür "woxic" Eker (CS:GO, former Mousesports and Cloud9), Mehmet Yağız "cNed" İpek (Valorant, won Champions (1st World Championship) with Acend) and Melih "pAura" Karaduran (Valorant, former Heretics and current BBL) and more, but also young and promising prodigies like Doğukan "113" Balci (LoL, joined Karmine Corp in LFL) orMuhammed "Kaori" Şentürk (LoL, joined EG Academy in NA).
With the recent addition of Tunç Demirçelik, Prodigy Agency is now representing nearly 20 players in Turkey and developing its local team to continue to expand and always provide top-notch services and support to its players with the main goal to welcome new stars but also to focus on nurturing and providing full support to young and upcoming talents in the region, and create strong connections between Turkey and the main regions (Europe, North America, Asia).
Prior to joining Prodigy Agency in October 2021, as a prominent esports figure in Turkey, Tunç Demirçelik served as a team and content manager for renowned Turkish organisations such as SuperMassive Blaze, but was also deeply involved in the LoL Turkish ecosystem and development, working directly with Riot Games Turkey, and being the host of some of the most popular shows like "Üçlü Kuvvet".
With a strong network with players and teams, and extensive knowledge of the scene in Turkey, he is now leading the charge of the development of Prodigy Agency in Turkey, by coordinating with all the services of the company around the world.
"I want Prodigy Agency to pave the way for a sustainable representation of the players in Turkey and Tunç is the perfect fit to keep expanding our initiatives and support to the region. Turkey has one of the best esports talent pool in the world with an incredible potential and our main goal is to support the players from all angles, giving them everything needed to find international opportunities in major esports region and teams. But we also want to help the grassroots of esports in Turkey becoming more sustainable for esports. With his extensive network, experience and incredible mindset, Tunç has already accomplished such an astonishing work since he joined Prodigy Agency to help and support our prodigies, and I'm really excited about 2022 and our long-term work in the region!" Jérôme Coupez, Founder & CEO of Prodigy Agency, said.
"We all know the untapped potential of the Turkish region. Two Turkish players were at the top of LEC and LCS this year. Talking with Prodigy and Jerome showed me that there is so much more that we can do for the players to help them realize their true potential. #PlayersFirst mentality was always in me without me realizing. Working in TCL, I've always tried to make the lives of the pro players I worked with easier. The life of a pro player is a very difficult one. They need the best support to focus on their respective crafts. That's where I and Prodigy come in. Together; we will help the Turkish players improve, thrive and turn them into the best version of themselves," Tunç Demirçelik said.
JD SPORTS AND EXCEL ESPORTS ANNOUNCE OFFICIAL PARTNERSHIP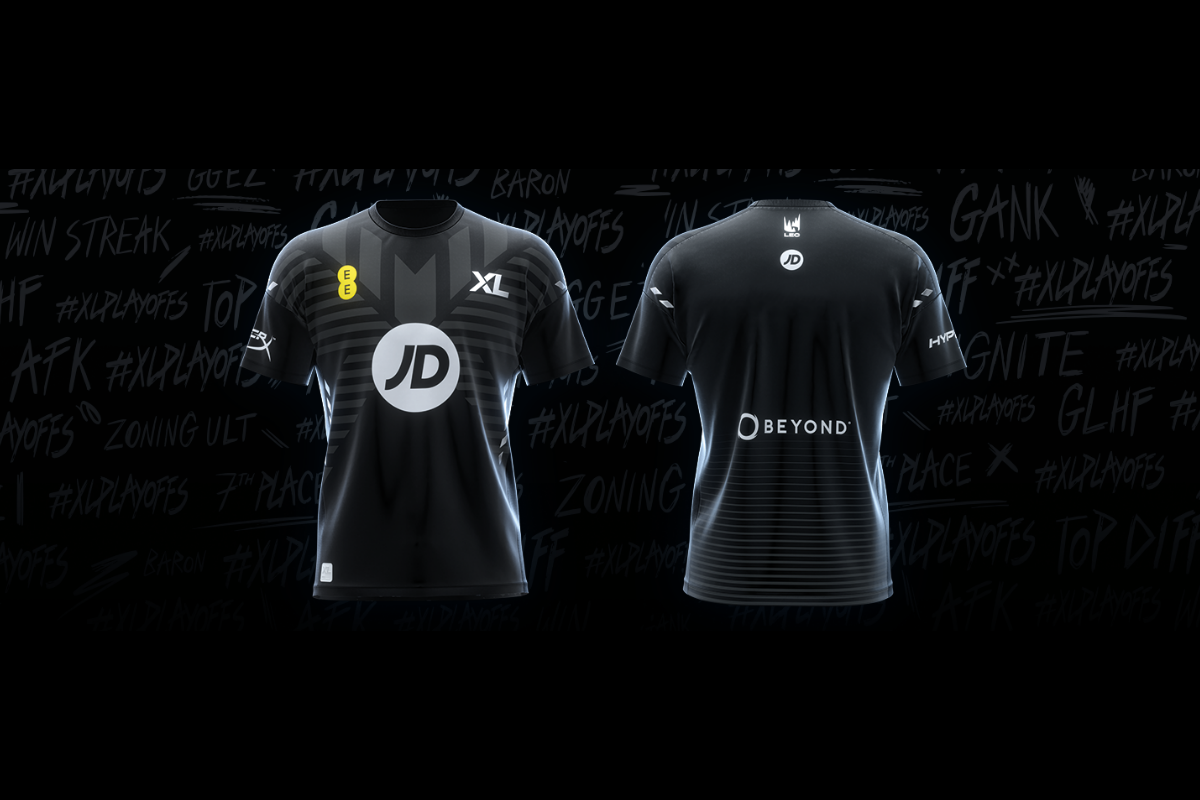 Reading Time:
< 1
minute
As part of the partnership, the JD logo will be featured across all EXCEL's roster of players and will take centre stage at EXCEL's League of Legends roster competing in the League of Legends European Championship.
JD will also have exclusive naming rights to EXCEL's academy roster which competes in the Northern League of Legends Championship (NLC) and will be known going forward as JDXL.
CEO of EXCEL ESPORTS, Wouter Sleijffers comments: "We are thrilled to announce JD SPORTS as our new partner. JD SPORTS is a pioneer within the sports retail industry, and we believe our partnership will unite gaming and sports communities on a level never seen before.
"We are looking forward to fans and sports fashion enthusiasts immersing themselves in the incredible experiences this partnership will deliver."
Executive Chairman of JD Sports, Peter Cowgill comments: "We are excited to announce our partnership with EXCEL ESPORTS. Through this partnership, JD SPORTS will embrace casual and competitive e-gaming audiences across some of the biggest global gaming titles, whilst also delivering world-first digital and virtual experiences."
Thunderpick is launching the first ever eSports tournament series with a prize pool in Bitcoin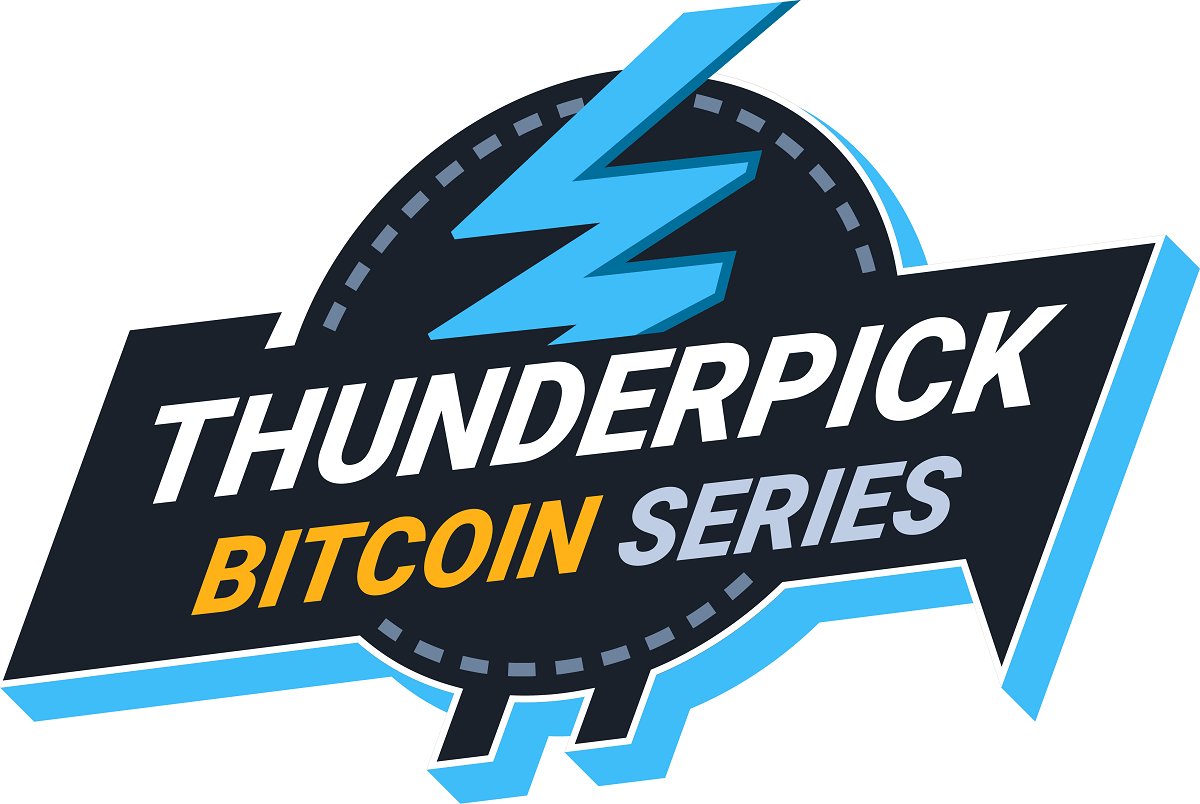 Reading Time:
< 1
minute
The Thunderpick Bitcoin Series is an online event that officially starts on the 17th of January with a CS:GO tournament that will last until the 7th of March. Other CS:GO and Dota 2 tournaments within the Thunderpick Bitcoin Series are expected later in 2022.
The first tournament of the Series will host top CS:GO squads from all over the world. There will be a total of 23 teams competing for a chance to win a chunk of the 1.2 Bitcoin prize pool with at least $75,000 guaranteed. The minimum amount is a secure prize, but there is no telling how high the Bitcoin price might go up during the playoffs, so the main prize might be even higher!
The format of the CS:GO tournament will be a standard best-of-three, divided further into three stages with the collective 50 Bo3 matches. In the closed qualifier 4 teams will face double elimination, where the winning team will advance to the main stage. Main stage will feature 16 teams where only 8 can get into the final stage and play against 4 additional guest teams. During the Grand Finale the top teams of the tournament will fight over who will take the main prize home.