EVOS Esports Announces Collaboration With Three Charity Organizations In Singapore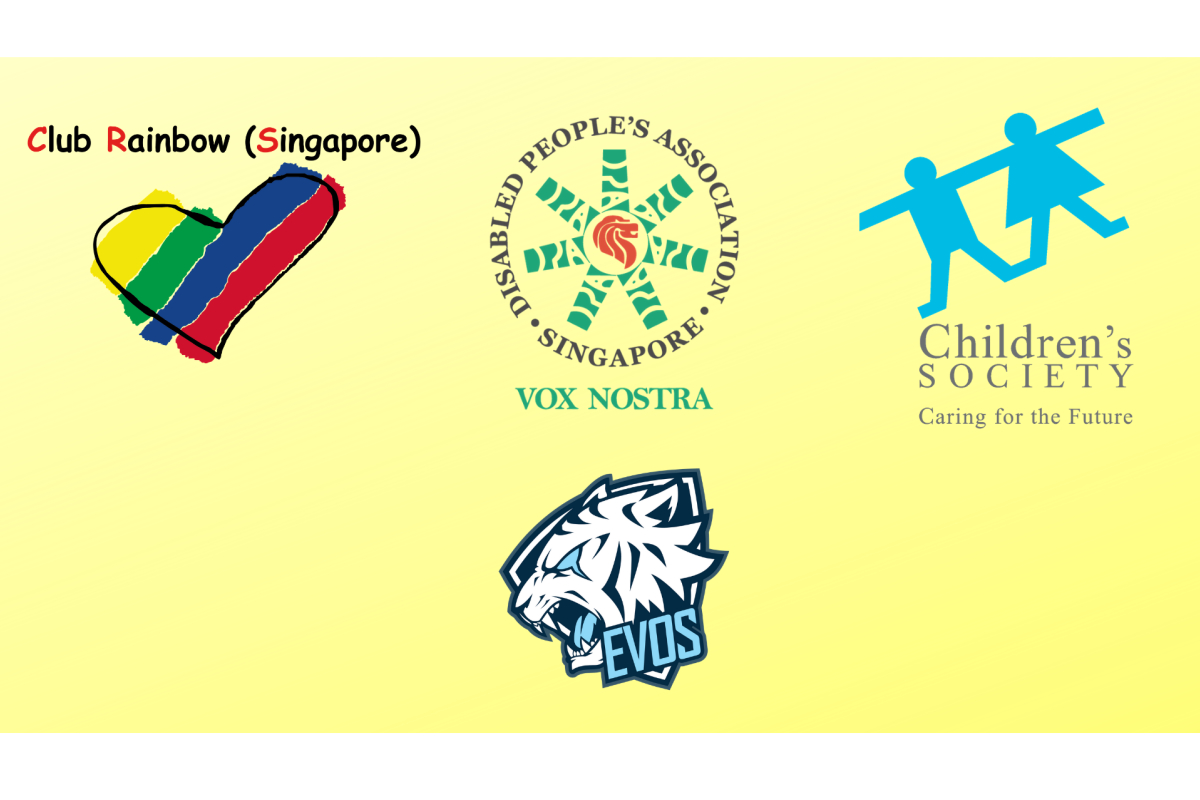 Reading Time:
2
minutes
EVOS Esports, the leading esports organization in Southeast Asia, has announced a collaboration with three charity organizations in Singapore; with the Singapore Children's Society, Club Rainbow and the Disabled People's Association.
EVOS Esports is committed towards corporate social responsibility initiatives to aid the mentioned charitable organizations by assisting in fund raising events such as organizing charity show matches and having our players interact with the children, as they too are avid esports enthusiasts.
Singapore Children's Society is a charitable organisation committed to bringing relief and happiness to children in need. They provide care and guidance to their beneficiaries through diverse programmes and services designed to meet their varied needs.
EVOS Esports is pleased to announce a donation of SGD$1,000 towards Singapore Children's Society corporate giving programme, 1000 Enterprises for Children-in-Need (1000E). 1000E is a fundraising programme that aims to encourage small, medium and large companies to engage in corporate philanthropy by pledging their donation annually to Singapore Children's Society.
Club Rainbow is also an organization for the children. They support and empower children with chronic illnesses and their families by providing compassionate relevant services in their journey towards an enriching life. Many of their services are geared towards helping the entire family in a holistic way as every family member is likely to be impacted by the child's illness in one way or another.
The Disabled People's Association (DPA) is Singapore's only cross-disability non-profit organization. They represent the disability community, working to build a fairer society where everyone can participate in all aspects of life from education to employment and access to social integration.
Ivan Yeo, Co-Founder and Chief Executive Officer of EVOS Esports said, "We are delighted to partner with Singapore Children's Society, Club Rainbow, and the Disabled People's Association. Supporting the less fortunate is part of EVOS Esports' ingrained culture, as we have always believed in paying it forward. We hope to encourage the younger generation to join us in this initiative and make a positive impact."
Joyce Teng, Director of Community Engagement & Partnerships of Singapore Children's Society said, "We are excited to partner EVOS Esports to protect and nurture children, youth and families in need under our care. This year will continue to be a tough year and we hope that this collaboration will galvanise the esports and gaming community to help champion our cause as well."
Dr. Sashikumar Ganapathy, President of Club Rainbow said, "We are glad to partner with EVOS Esports. Through this meaningful initiative, we hope that EVOS Esports' supporters and members of the public can learn more about our cause and the funds raised can aid more children and families in need."
Valerie Chia, Community Engagement Executive of Disabled People's Association said, ""DPA would like to thank EVOS Esports for choosing to support the work that we do. Not only are they helping to raise funds to support the good work that we do for the disability community, they are also empowering more persons with disabilities to live better and more independently."
One of EVOS Esports' commitments is giving back to the community as well as helping the underprivileged especially in locations that we have market presence in, such as Singapore.

Kyushu IR Promotion Council Launched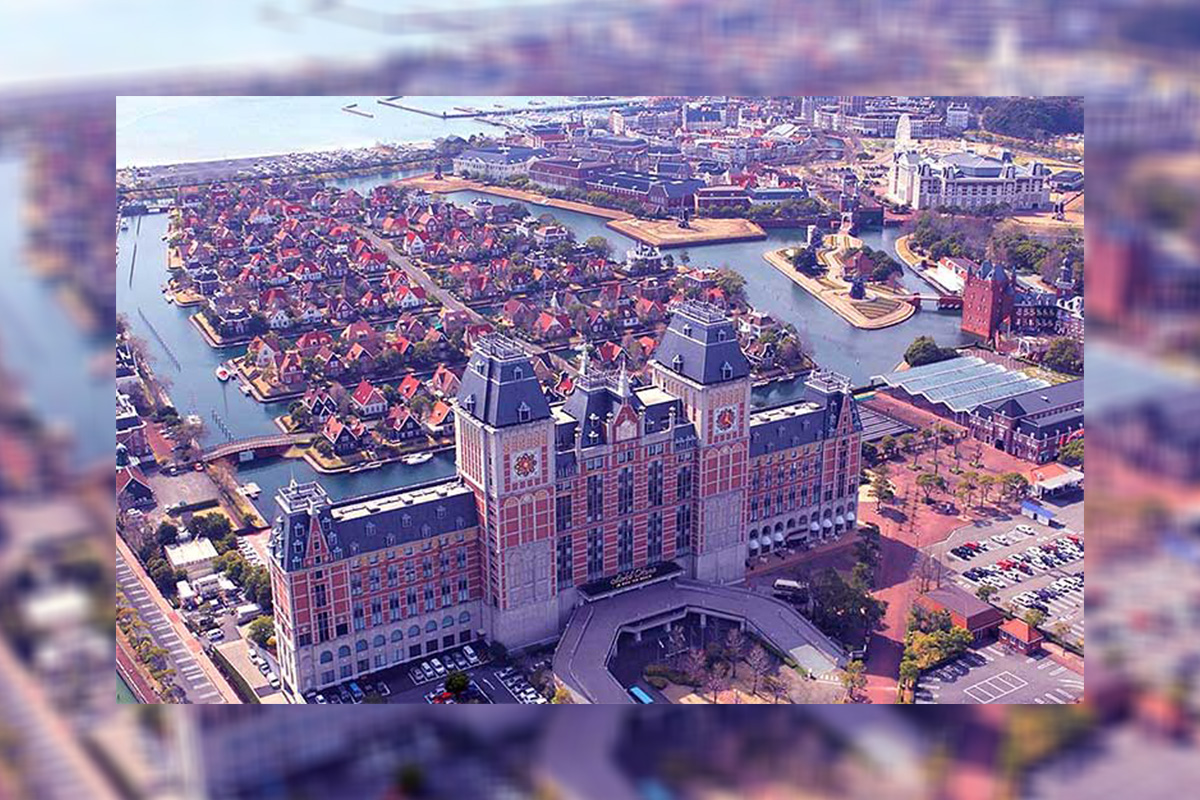 Reading Time:
< 1
minute
The Kyushu IR Promotion Council, which includes representatives of Kyushu's major economic organisations and local governments, was launched on Monday with the goal of promoting Nagasaki's IR bid.
The council will promote business matching between IR operators and local companies by holding seminars and events where they can meet.
Nagasaki Prefecture Governor Nakamura expressed his enthusiasm, stating, "The ripple effect of IR to the local economy and whether or not it can generate effective results is an extremely important issue."
Nagasaki prefecture is currently conducting a public offering to select an IR operator, and last month named the three candidate operators to have progressed to the second round of bidding. They are Oshidori Consortium comprising Oshidori International Development Ltd and Mohegan Gaming & Entertainment, Casinos Austria International Japan, and NIKI Chyau Fwu (Parkview) Group which brings together Japan's THE NIKI and Taiwan's Chyau Fwu (Parkview) Group.
World Cricket Championship 3 introduces dedicated esports mode with its latest update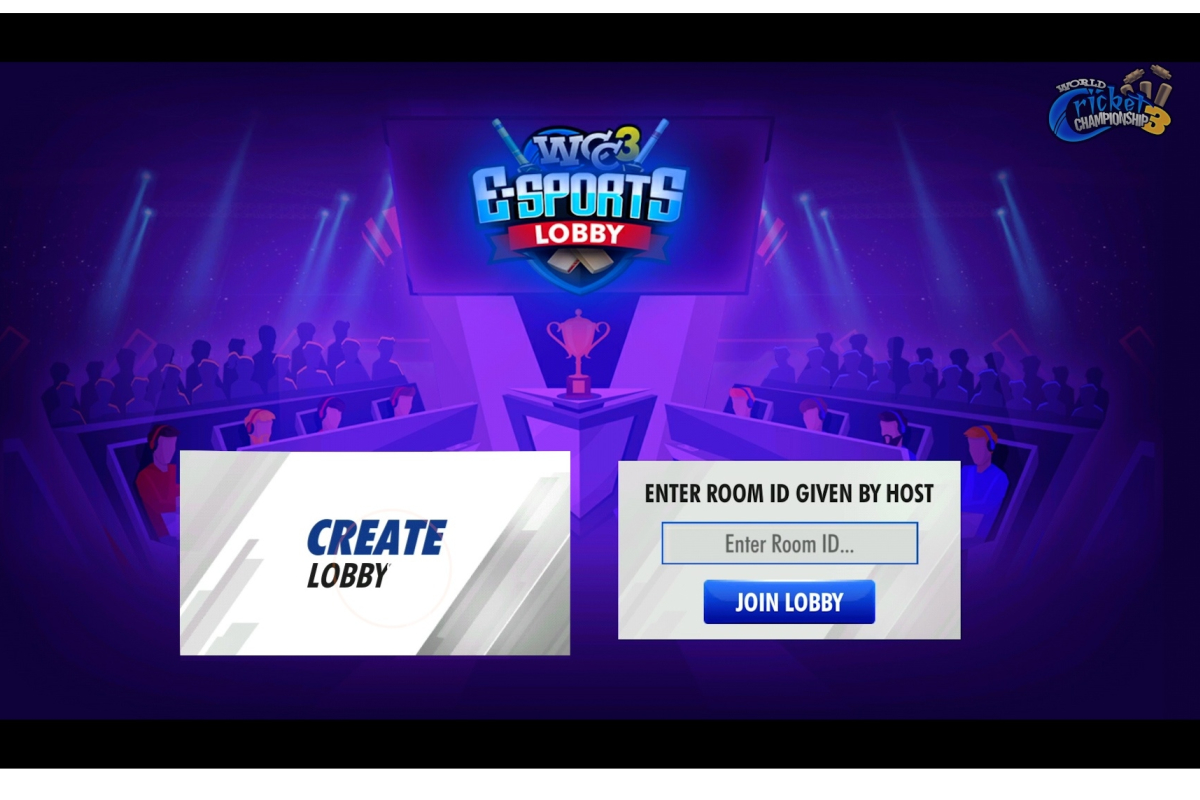 Reading Time:
2
minutes
Also, one of the only 'Made in India" game to feature in esports tournaments in the country
World Cricket Championship 3 with its new update introduces a dedicated esports mode titled 'Esports Lobby', along with a host of other features. The esports feature will allow users to host friendly tournaments while also facilitating seamless operations for organisers to host professional tournaments. Users will be able to spectate from various camera angles and shoutcast the matches.
WCC3 has featured in some prominent esports tournaments in the country including Redbull M.E.O., Skyesports and LXG WCC tournaments. Being one of the only 'Made in India' games to feature in esports tournaments in the country, WCC is looking to make it easier for players and tournament organisers to conduct tournaments on the game with this latest update.
The WCC franchise now stands at more than 155 million downloads. The large fan base of WCC 3 will now have a chance to get a taste of competitive esports experience.
The latest update also includes custom difficulty settings, ability to assign bowling actions alongside 7 new bowling actions, new cutscenes, challenge a friend mode, ability to capture highlights and more.
Says Next Wave Multimedia co-founder and CEO P.R. Rajendran, "Given the exponential growth of esports in the country in the past few years and many requests from our fans, we thought it would be an opportune moment to launch the 'Esports Lobby'. With the newest update we want to add value to the esports ecosystem with WCC3."
The custom difficulty setting is aimed at giving players more choices to play around with. The higher the difficulty, the more chances of getting kits and higher league scores. Apart from that, the new bowling actions along with the ability to assign them is aimed at bringing more versatility to the game. With new cut scenes and full camera control to capture highlights, WCC3 will give a further immersive experience.
The World Cricket Championship series has been created by Chennai based Next Wave Multimedia Pvt. Ltd., which is a subsidiary of Nazara Technologies Ltd., a leading India based diversified gaming and sports media platform. Launched in November 2020, the third instalment is the latest in the series and offers new controls, real-time motion capture, as well as Hindi and English commentary from Aakash Chopra and Matthew Hayden respectively. The game has won the Indian Game Developers Conference's "Studio Game of the Year" award and Google Play Store's "Users Choice" Award 2020, just within a few months of its launch.
Kerala High Court Refuses to Stay Ban on Online Rummy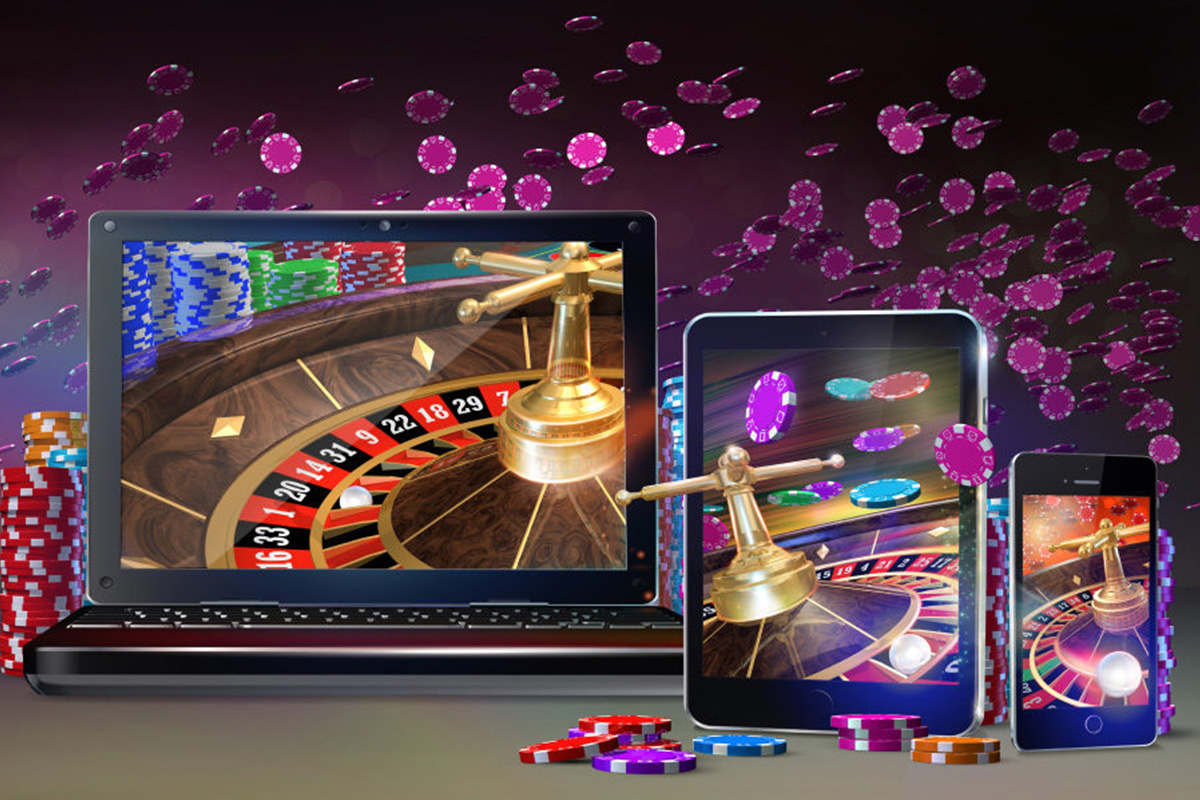 Reading Time:
< 1
minute
The High Court of Kerala has rejected a petition from online gaming companies to stay the ordinance that makes playing online rummy for stakes a punishable offence.
The state of Kerala is sticking to the online rummy ban introduced in February despite complaints from gaming companies who note that land-based play of rummy is not banned.
Online gaming companies also noted that rummy is a game of skill and the amendment of section 14A of the Kerala Gaming Act of 1960 only covered games of chance, not skill games.
According to local media, although the Kerala High Court stated that it does not agree with the complaint, it asked the Kerala Government to present a statement by May 29.