Blacknut and A1 Austria, a subsidiary of A1 Telekom Austria Group, partners to bring cloud gaming service with more than 500 family-friendly games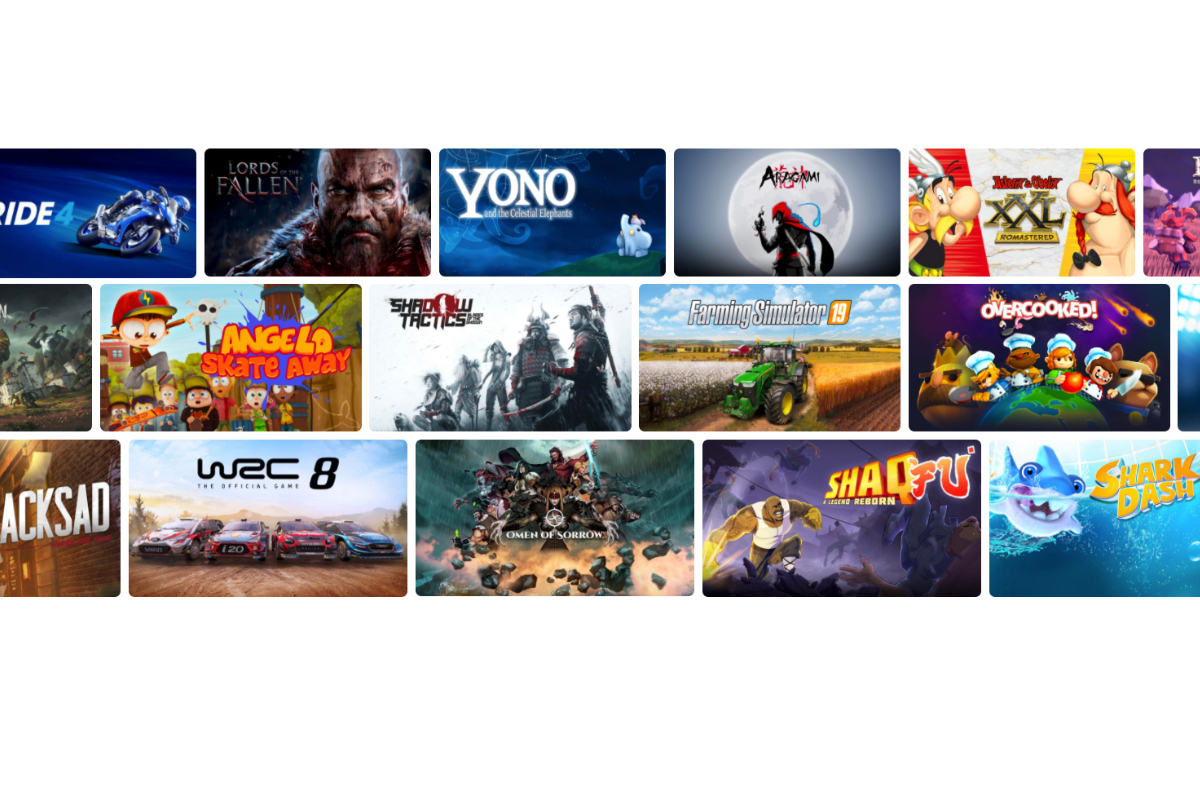 Reading Time:
< 1
minute
Blacknut and A1 Austria have struck a partnership to bring over 500 games to its customers in Austria
Paris, 6th of April, 2021 – Cloud-gaming specialist Blacknut has partnered with Austria's leading communications provider A1, to facilitate cloud gaming access to its 5 million-plus subscribers. A1 will also enable all its subscribers to benefit from a special price.
The cloud gaming service will now integrate an option to subscribe directly to Blacknut's Android mobile application with the carrier direct billing and facilitate access to all A1's consumers to +500 family-friendly premium games.
This new service is already available, and A1 customers can sign up via the A1 mobile app, with a special offer A1 Telekom Austria subscribers will benefit from a monthly fee of 9.99€/month, directly included in their monthly bill. With games across all genres including adventure, simulation, strategy, RPG and more, A1's customers will access the whole experience.
Launched in 2018, Blacknut's cloud gaming service is available directly to gamers in 40 countries. Blacknut enables ISPs, device manufacturers, OTT services and media companies to quickly launch their own streaming games services. Blacknut is already powering cloud gaming services for telecom operators such as Telecom Italia (Italy), Swisscom (Switzerland), and POST (Luxembourg), amongst others.
"Our new partnership with A1 in Austria shows again how cloud gaming is near the top of the agenda for mobile operators," said Olivier Avaro, CEO of Blacknut. "Latest cloud technology finally gives us the speeds and low latency to fulfil the promise of cloud gaming, delivering a quality experience wherever you are. The team of A1 really grasped the potential for gaming as a new service opportunity, and we look forward to working together to make this launch a success."
ZITRO'S WHEEL OF LEGENDS IS NOW LIVE AT CASINO ZÜRICH IN SWITZERLAND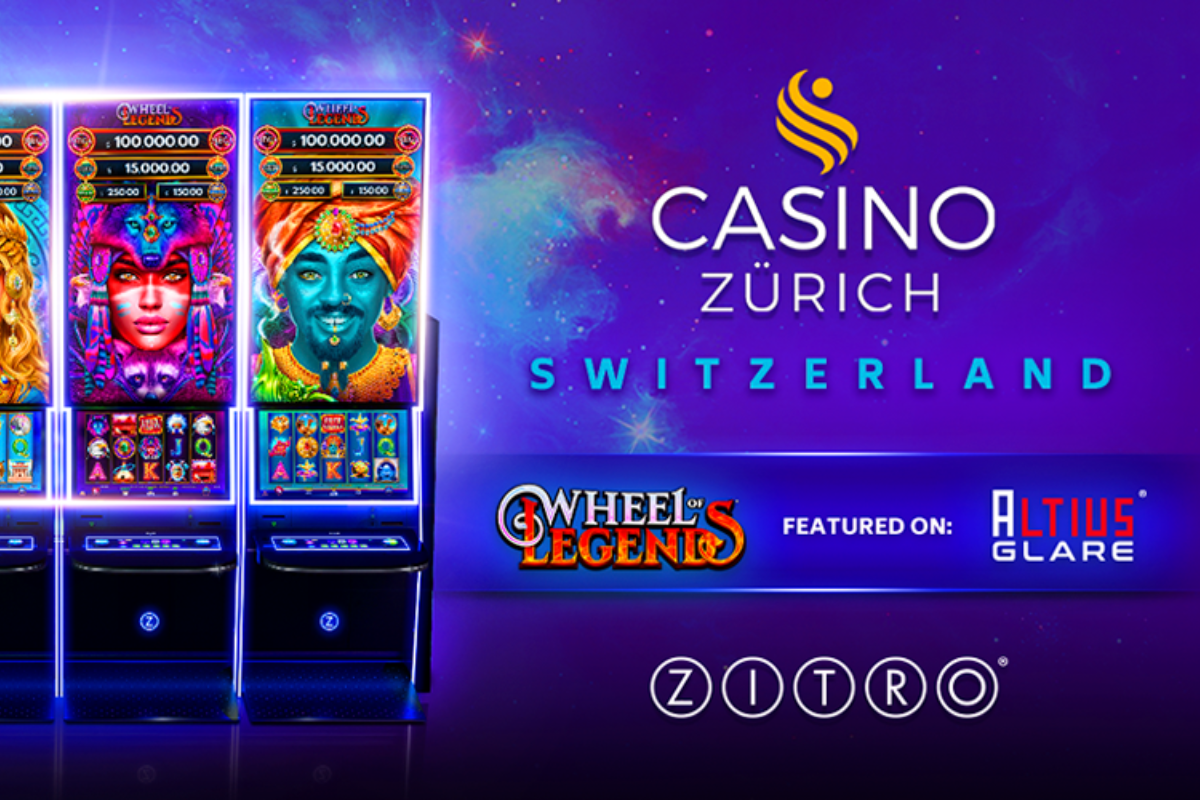 Reading Time:
< 1
minute
Casino Zürich, a member of the Swiss Casinos group, has once again bet on Zitro to introduce immersive experiences with the addition of the premium multi-game, Wheel of Legends. Along with other renowned Zitro games, this slot title has captivated players thanks to its stunning graphics, performance, and compelling game mechanics.
Wheel of Legends is featured on Altius Glare, which stands out on any casino floor, thanks to its large screens and unique game themes. Altius Glare features an impressive 55" 4K top display and 27" Full HD base game display and an intelligent LED Halo, making it the perfect form-factor for an immersive player experience.
André Zünd Gaming Manager at Swiss Casino Zürich commented: "Zitro's new game title has been an outstanding addition to our product catalog. We are confident that it will appeal to our loyal customers, along with the impressive Altius Glare cabinet. We are pleased to partner, once again, with such an important casino supplier as Zitro".
"We are delighted to announce this agreement with Casino Zürich at an exciting period of growth in this market. It thrills us that players will also be enjoying one of Zitro's new and most popular titles, and we have no doubt that it will be as successful as it has been in many casinos around the world", added Nadège Teyssedre, Zitro's Regional Director for EMEA.
Slovak Gambling Authority raided again! Secured were especially the so-called crypto-mining machines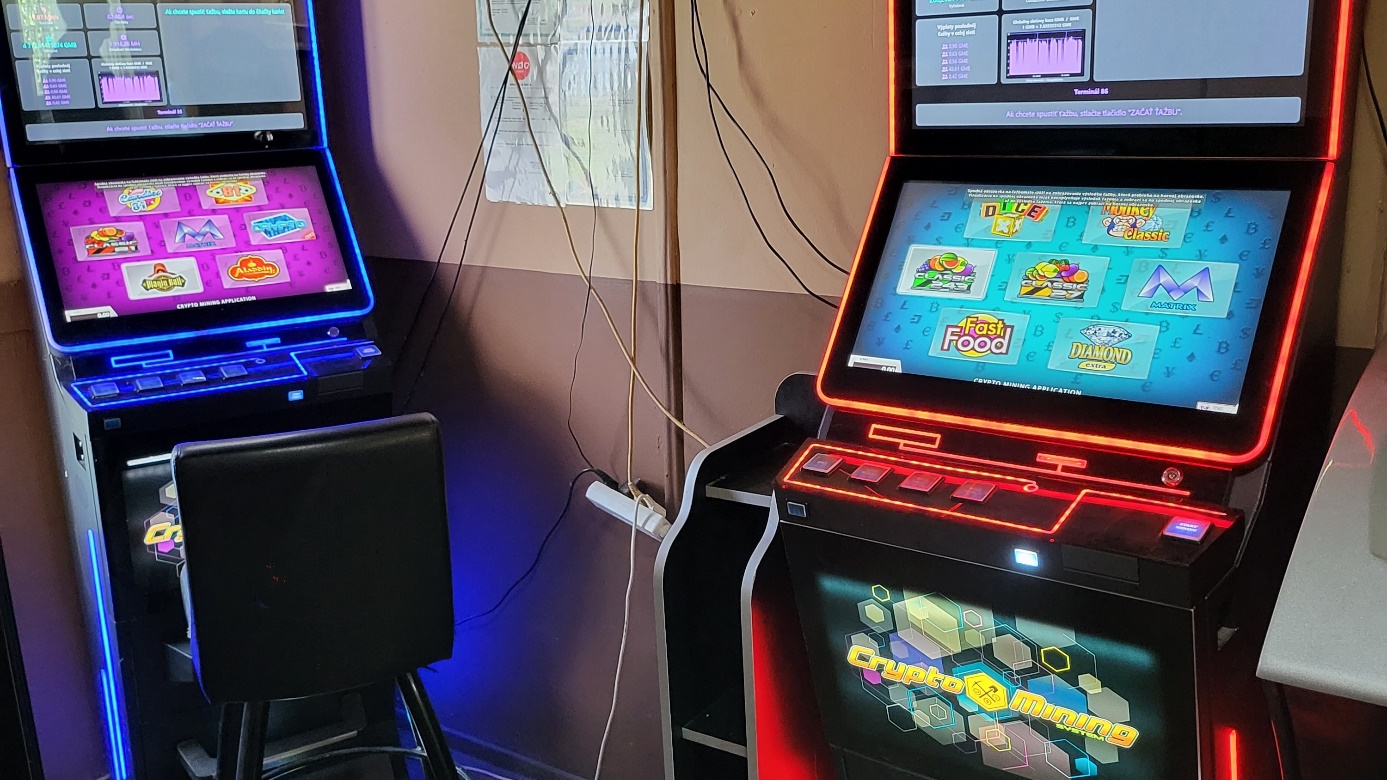 Reading Time:
2
minutes
The Gambling Regulatory Authority seized 54 illegal gaming machines in a recent nationwide raid. This is the second successful move carried out by the Authority in the last four months to combat this type of illegal gambling.
Seized were especially the so-called mining machines and quiz machines. The majority were taken based on searches carried out by inspectors of the Office for the Regulation of Gambling (URHH). "As these gaming machines have not been issued or granted a valid licence, we consider them illegal. Our staff actively monitor these machines' occurrence; most of them have been seized due to their diligent work. Some have also been seized because of complaints from the players," said general director URHH, Dávid Lenčéš.
The recent seizures were carried out in all regions in accordance with § 81 article 11 of the Gambling Act in cooperation with the police force. According to the director general of the URHH, the role of the police officers was to maintain public order and security of the employees as public officials, as not every seizure went smoothly. "It has happened in the past that the office staff has faced physical attacks or had to remove some equipment by professional locksmiths. Illegal operators sometimes try to make the seizure impossible by fixing machines firmly against the floor or the wall."
According to the Gambling Act, small operators, such as pubs, cannot operate gaming machines. The URHH must license each gaming machine since it is the only official body authorised to issue a licence.
However, some speculators try to bypass the law by operating machines that have been "authorised" by other entities or posing as knowledge competitions or cryptocurrency mining machines. In each case, URHH carefully investigates whether a gambling game is taking place on the device, regardless of its name, visual elements, or type of device.
The most significant number of machines was seized in the Bratislava Self-Governing Region, representing half of all. Nine machines were held in the Košice Region, 8 in the Banská Bystrica Region, 7 in the Nitra Region, 2 in the Žilina Region and 1 in the Prešov Region. Among the 54 machines seized nationwide, the majority were cryptocurrency mining.
A "mining machine" is a device that pretends to be used to mine cryptocurrencies, and a "quiz machine" seems to be a knowledge game. In both cases, the game played on these machines fulfils the characteristics of a gambling game. However, on these gambling games, the Authority is not granted an individual licence; if someone is operating them without a licence, it is undoubtedly an illegal activity.
Operating gambling without an issued licence is prohibited in Slovakia.
In many cases, these were premises where illegal technical equipment had been seized. "Their operators are unteachable, as they operate illegal machines again despite previous experience. On the other hand, there are more and more machines whose owners are persuaded by the vision of profit and place unlicensed machines on their premises. According to § 95 article 2 point h) of the Gambling Act, such operators are liable to a fine between 20 000 EUR and 250 000 EUR," said Dávid Lenčéš. The penalty of up to 500 000 EUR faces the owners of the gambling machines if it is proven that they are operating gambling without an individual licence or a general licence. The sealed gambling machines have been taken to the URHH warehouse, from where they will go to further proceedings.
FSB secures major new partnership with Olympic Entertainment Group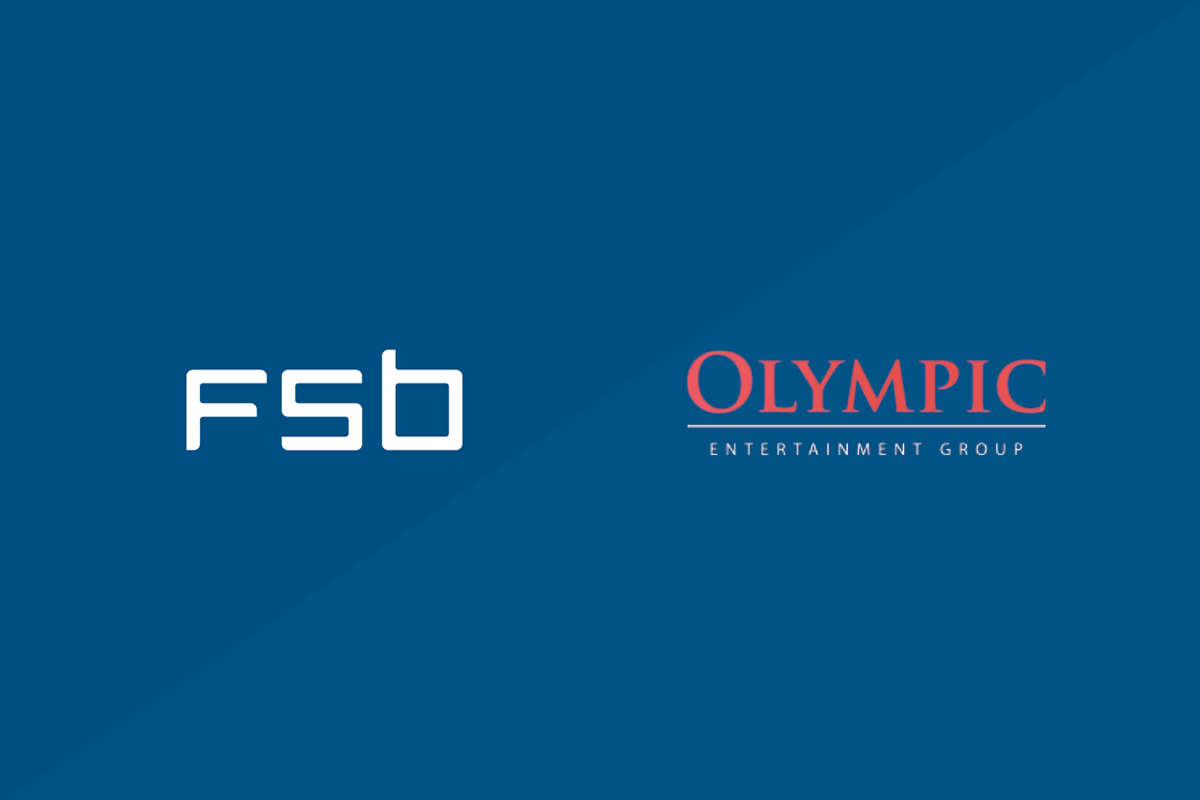 Reading Time:
2
minutes
Award-winning technology services provider furthers European momentum in significant omni-channel partnership with leading Baltic casino group.
Global B2B sports betting & iGaming supplier FSB has strengthened its European presence by entering into a multi-year multi-market agreement with Tier 1 sports betting, online games and gambling operator, Olympic Entertainment Group (OEG) and its "OlyBet" brand that is a leading sports, games and entertainment platform in Europe.
The fresh partnership will see FSB power OEG's "OlyBet" brand across the online casino vertical in selected European markets enabling the Baltic giant to leverage the supplier's fast-growing casino platform, proprietary player account management services and gaming content totalling access to over 10,000 games.
As part of the agreement, FSB will integrate its over-the-counter retail solution into multiple OEG casino venues across key Central and Eastern European markets. This upgrade will equip these environments with a seamless omni-channel experience by enabling players to make credit and withdrawal transactions directly to or from their online account at the venue.
The announcement follows the recent news that FSB has opened up new technical delivery offices in Scotland and Colombia as the EGR Multi-Channel Supplier of the Year continues to rapidly expand it's global footprint.
Ian Freeman, Chief Revenue Officer at FSB , said: "This was a long, competitive and extensive selection process and we are delighted to have been selected. The new partnership with the Olympic Entertainment Group is another major step forward for the business. OEG has great heritage as well as being a highly skilled operator, our selection is further testament to the strength of our Tier 1 omnichannel tech stack and the fantastic team we are building at FSB.
Corey Plummer, Chairman and CEO at Olympic Entertainment Group, said: "We are excited to work with FSB as part of our expansion strategy in CEE markets. The partnership enables Olympic Entertainment's brands, products and operations to build connected, experiential environments that our customers enjoy."