Blacknut and A1 Austria, a subsidiary of A1 Telekom Austria Group, partners to bring cloud gaming service with more than 500 family-friendly games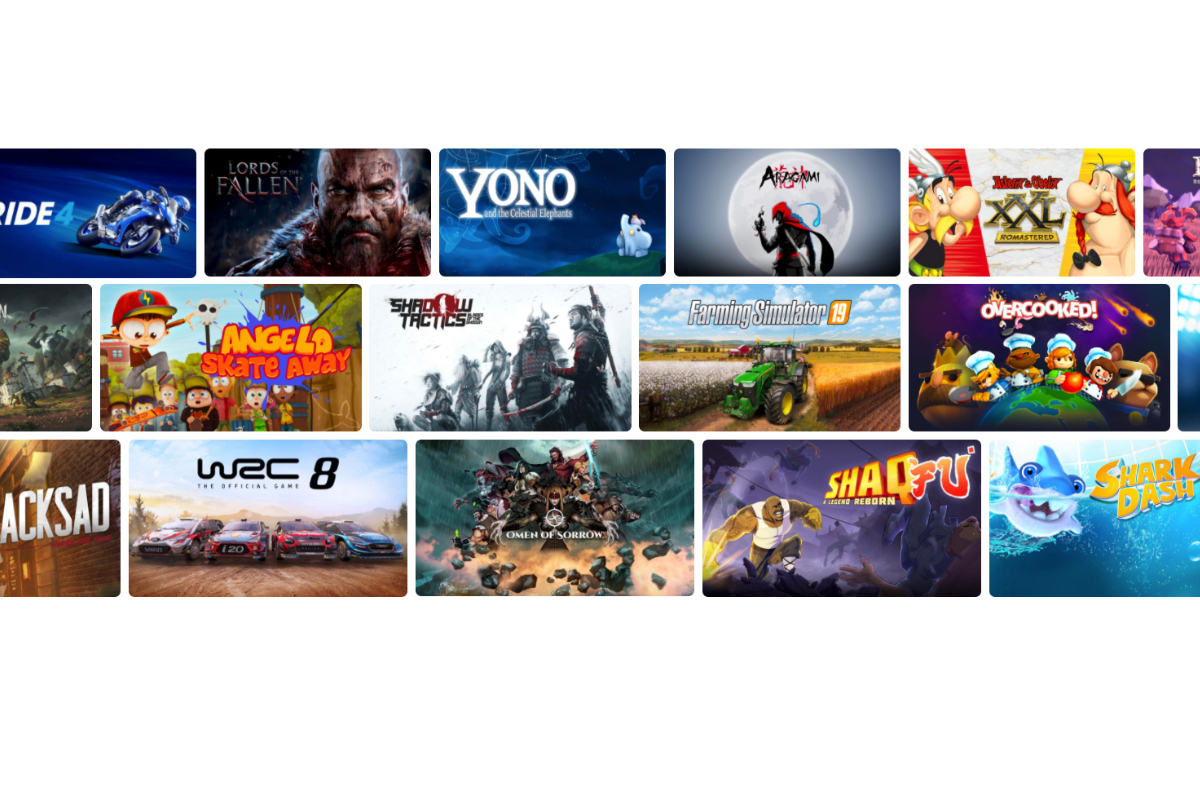 Reading Time:
< 1
minute
Blacknut and A1 Austria have struck a partnership to bring over 500 games to its customers in Austria
Paris, 6th of April, 2021 – Cloud-gaming specialist Blacknut has partnered with Austria's leading communications provider A1, to facilitate cloud gaming access to its 5 million-plus subscribers. A1 will also enable all its subscribers to benefit from a special price.
The cloud gaming service will now integrate an option to subscribe directly to Blacknut's Android mobile application with the carrier direct billing and facilitate access to all A1's consumers to +500 family-friendly premium games.
This new service is already available, and A1 customers can sign up via the A1 mobile app, with a special offer A1 Telekom Austria subscribers will benefit from a monthly fee of 9.99€/month, directly included in their monthly bill. With games across all genres including adventure, simulation, strategy, RPG and more, A1's customers will access the whole experience.
Launched in 2018, Blacknut's cloud gaming service is available directly to gamers in 40 countries. Blacknut enables ISPs, device manufacturers, OTT services and media companies to quickly launch their own streaming games services. Blacknut is already powering cloud gaming services for telecom operators such as Telecom Italia (Italy), Swisscom (Switzerland), and POST (Luxembourg), amongst others.
"Our new partnership with A1 in Austria shows again how cloud gaming is near the top of the agenda for mobile operators," said Olivier Avaro, CEO of Blacknut. "Latest cloud technology finally gives us the speeds and low latency to fulfil the promise of cloud gaming, delivering a quality experience wherever you are. The team of A1 really grasped the potential for gaming as a new service opportunity, and we look forward to working together to make this launch a success."

Gamecity Hamburg is growing: Two new hires for the initiative's communications team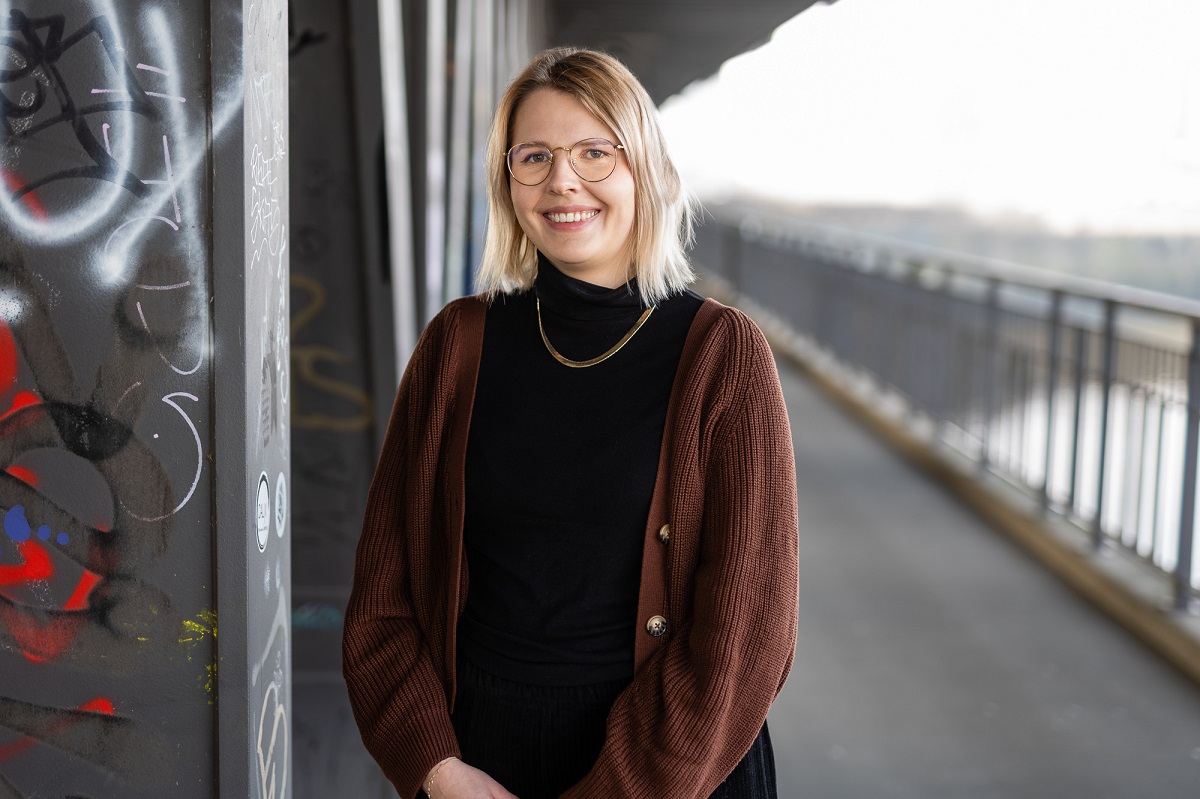 Reading Time:
2
minutes
PR Manager Johannes Klockenbring and Project Assistant Helen Krüger join Gamecity Hamburg in its mission to support, connect and promote Hamburg's vast games industry ecosystem. Gamecity Hamburg is part of the public agency Hamburg Kreativ Gesellschaft and serves as the city's contact point for games funding and networking-building in the gaming sector. Its main activities consist of the programs Prototype Funding and Games Lift Incubator as well as a range of public, industry, educational and networking events. For this year, Gamecity Hamburg's focus will also be developing digital opportunities for exchanging ideas and networking, as well as international location marketing.
As PR Manager Johannes Klockenbring strengthens Gamecity Hamburg's communications team. Previously, he was Strategy Consultant for Hamburg-based communications agency "Zum goldenen Hirschen" advising companies and organizations from the media, financial and public sectors on strategic brand and communication issues. Until 2019, he was also responsible for communications and marketing of Green Juice Festival GmbH, a music festival promotion company, which he co-founded. Johannes studied media studies and media management in Cologne as well as cultural management in Hamburg.
"I'm excited to support Gamecity Hamburg in increasing the visibility of Hamburg's game industry and highlighting the opportunities Hamburg offers to companies, startups, and developers. I'm especially motivated by my professional interest in creative industry and digital culture as well as my liking for immersive story-games and lovingly designed indie games", Johannes Klockenbring explains his switch to Hamburg Kreativ Gesellschaft.
Helen Krüger completed a dual university program in media management in cooperation with publishing house Edel Germany and subsequently expanded her experience in a role as Junior Marketing Manager for Edel. For Gamecity Hamburg she provides comprehensive insights from the home entertainment and publishing industry and now actively supports the team as Project Assistant. Currently, Helen is completing her master's degree in Information, Media and Library at Hamburg University of Applied Sciences (HAW Hamburg).
German market for mobile games grows by 23 per cent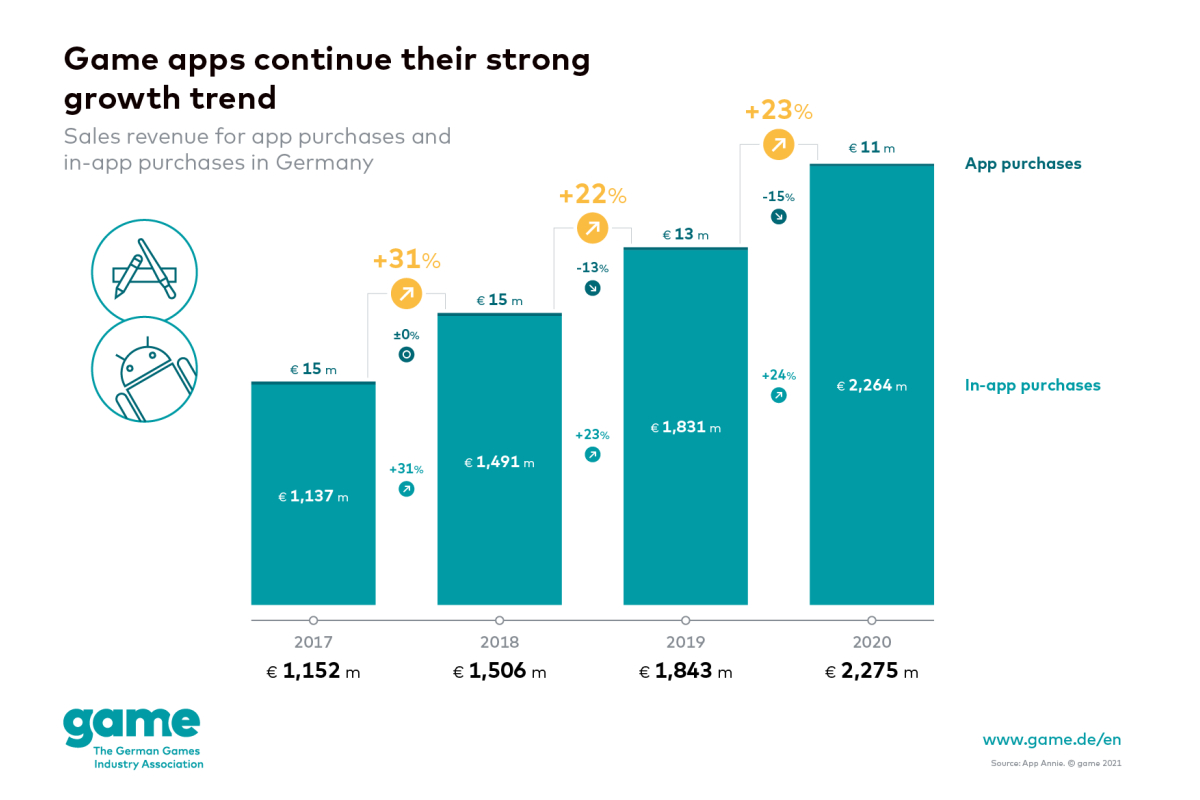 Reading Time:
3
minutes
Whether a quick round of a puzzle game, an interactive quiz against players around the world or even strategic team games in a league structure: game apps are appealing to more and more people. The easy accessibility and growing variety of titles is resulting in a steady increase in the number of players, and sales revenue is showing considerable growth every year. The market for game apps posted strong growth again in 2020. In Germany, within a single year, the sales revenue for games designed for smartphones and tablets increased by 23 per cent to roughly 2.3 billion euros. This represented a continuation of the impressive growth exhibited in the market for game apps in the previous years: sales revenue grew by 22 per cent in 2019, and by a remarkable 31 per cent the year before. These are the figures released today by game – the German Games Industry Association, based on data collected by the market research company App Annie. The year 2020 saw the continuation of another positive trend from the previous years: the market growth is directly attributable to in-app purchases. Sales revenue from such purchases grew by 24 per cent to about 2.3 billion euros. Free-to-play games, especially, relied on in-game purchases. These are titles that can be downloaded and played free of charge. Players can opt to spend money for additional content, such as personalising their own avatar in a game. Free-to-play games are particularly successful on smartphones and tablets. The market segment for game apps available for purchase, in contrast, declined again. In 2020, sales revenue for such titles dropped by 15 per cent down to roughly 11 million euros. Another trend also continued in 2020: the average age of smartphone game players increased by 1.4 years within a single year, from 37.4 to 38.8 – representing a clear increase in average age. At 52 per cent, just over half of these mobile games players are women.
'Mobile games are becoming increasingly popular in Germany. Not only did the rising number of players contribute to this renewed strong market growth, but also the growing variety of titles. While app stores, in their early years, primarily featured casual games for playing from time to time, they have since exhibited an increase in the number of more complex games available. If we take a look at Asia, we see the direction one of the developments is taking: mobile games are increasingly being played competitively – in leagues and in tournaments – thus becoming a category of esports,' says Felix Falk, Managing Director of game.
German games market: major surge in sales revenue in 2020
The German games market recorded a considerable surge in sales revenue in the Covid-19 year 2020. Computer and video games and the related hardware generated a combined sales revenue of about 8.5 billion euros, as already reported by game. This is an increase of 32 per cent compared to the previous year. Games consoles, gaming PCs and peripherals accounted for roughly 3.2 billion euros in sales revenue. This is an increase of 26 per cent compared to 2019. The submarket for computer and video games saw even stronger growth, with revenues of 5.2 billion euros achieved through game purchases, in-game and in-app purchases, subscriptions and charges for online services. As a result, this part of the market managed to grow by 36 per cent compared to the previous year.
About the market data
The market data is based on statistics compiled by the GfK Consumer Panel and App Annie. The methods used by GfK to collect data on Germany's video games market are unique in terms of both their quality and their global use. They include an ongoing survey of 25,000 consumers who are representative of the German population as a whole regarding their video game purchasing and usage habits, as well as a retail panel. The data collection methods provide a unique insight into the German market for computer and video games.
game – the German Games Industry Association
We are the association of the German games industry. Our members include developers, publishers and many other games industry actors such as esports event organisers, educational establishments and service providers. As a joint organiser of gamescom, we are responsible for the world's biggest event for computer and video games. We are an expert partner for media and for political and social institutions, and answer questions relating to market development, games culture and media literacy. Our mission is to make Germany the best games location.
Evoplay burnishes German market credentials with PlayPearls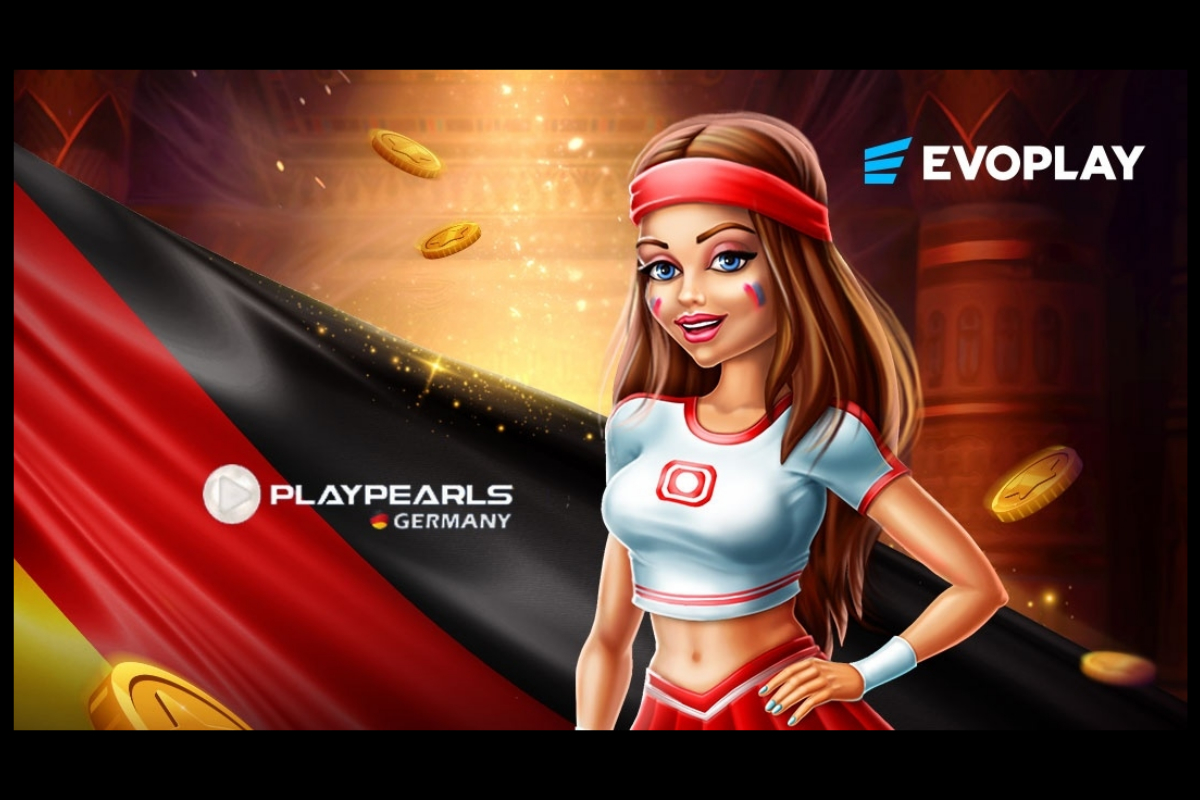 Reading Time:
2
minutes
Supplier gears up for newly-regulated territory with fast-growing platform provider
Game developer Evoplay has announced an agreement to provide the dynamic platform provider PlayPearls with its content.
The deal allows PlayPearls to benefit from exclusive access to the casino content studio's high-tech titles within the German market, including widely popular hits such as Hot 777, Midnight Show and Ice Mania.
Under the agreement, a selection of more than 50 slot titles and 12 instant games drawn from Evoplay's coveted collection will be distributed across the platform provider's extensive partnership network.
Evoplay's German market debut follows a hugely successful period for the supplier, which has continued to strengthen its award-winning product suite with a range of acclaimed additions, as well as completing comprehensive commercial deals with a string of prominent partners.
Commenting on the agreement, Vladimir Malakchi, Evoplay CCO, said: "We're thrilled to team up with PlayPearls, a rapidly expanding platform provider based in one of the world's most promising markets.
"We've made an impressive start to 2021, generating strong momentum with a range of key deals and operator partnerships. Agreements such as this are integral to that success, and we look forward to working with the team at PlayPearls."
Uwe Küstner, Public Relations Manager at Paypearls, said: "It's fantastic to integrate Evoplay's award-winning suite of titles, which we have no doubt will prove popular with players in the German market.

"We can't wait to continue attracting new customers with an action-packed offering of unrivalled quality, and this comprehensive content deal is key to that endeavour."
Evoplay has earned accolades from throughout the world of iGaming for its distinctive approach to game development and next-generation portfolio of award-winning slot, table and instant games.
Last year, the supplier continued to extend its global reach with partnerships signed in the UK, Croatia, Malta, Bulgaria and Romania over the Christmas period.