Sportsbet.io teams up with SportCaller for landmark FTP-crypto partnership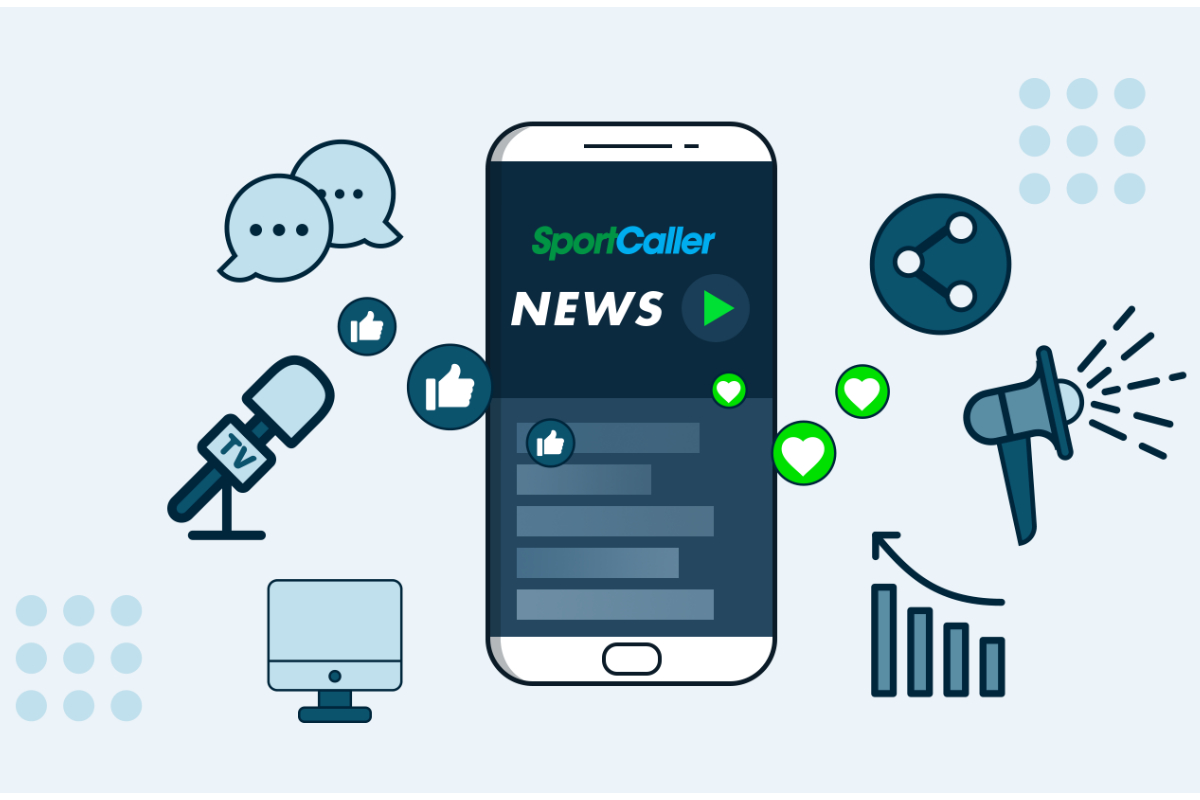 Reading Time:
3
minutes
Free-to-play specialist secures first cryptocurrency partnership with leading multi-currency sportsbook
SportCaller, the leading free-to-play (FTP) game provider, has announced its first cryptocurrency partnership with leading operator Sportsbet.io, the sports-betting subsidiary of Coingaming Group.
The new deal forms part of a deeper FTP framework with which to target both mature and emerging markets over the long-term, as Sportsbet.io bids to expand its progressive footprint into untapped territories. There, its multi-currency versatility, allied to SportCaller's proven international scope and flair for localization, promises to drive diversified fan engagement around targeted free-to-play sports games.
Accordingly, the announcement also sees the launch of two exclusive games, 4-3-free and Bet free 6-6, built to reignite familiar FTP formats with innovative jackpots mechanics and new designs around mainstream sports from football and cricket. The first, 4-3-free, asks its players to win a realistic jackpot, or a range of attainable tier-two prizes, by answering a series of questions correctly. On the other hand, Bet free 6-6 adds a new twist to the popular Super 6 FTP format by posing a set of six predictions (e.g. correct score, or under/over goals) whereby players still earn points for consolation prizes, even if they only guess the match result correctly.
These exciting products hail from asports-agnostic series which allows Sportsbet.io to flexibly press engaging games into the service of any event, as elite sport battles with an uncertain timetable worldwide, delivering an agile light-touch marketing approach that provides education and entertainment for customers in both new and existing markets.
As the leading free-to-play supplier, SportCaller is dedicated to driving engagement through a range of games whose formats responsibly acquire and retain customers at low cost but also remain fully compliant as sports-betting regulation continues to coalesce across regions from LatAm to the Subcontinent. Its unique proprietary platform not only lets Sportsbet.io delineate its brand from its rivals via bespoke local games, but also offers a strategic solution which works territory-by-territory, educating uninitiated audiences with fully-integrated games that organically track underlying sportsbook markets, demystifying any technicalities or terminology in the process.
To underscore the point, SportCaller has now launched over 100 games across 47 countries and in 20 languages in Europe, Asia, Africa, Latin America, Australasia and North America (via multi-lingual). In the past 12 months, it has also rolled out 44 new games, doubling the total number of games offered across the previous three years.
Joe McCallum, Director of Sportsbook at Sportsbet.io, said: "SportCaller's highly-focused, and collaborative approach to game-ideation, together with their consumer analysis from a host of worldwide data sets, gives them a competitive edge when it goes to both game-delivery and strategic planning. Whether it's acquisition or retention-focused games, we now feel confident of keeping our players engaged with the Sportsbet.io brand in a fun, fast and fair way – enhancing the existing experience, and minimising churn, wherever we set our scene.
"Their new games embrace player-education and enhanced activity at their heart, and are already demonstrating their huge worth at a time when responsible engagement and retention rightly demand adaptable solutions. We look forward to extending this progressive partnership with more games across our other premium properties over the coming years."
Cillian Barry, MD at SportCaller, added: "Coingaming and Sportsbet.io are led by some of the great innovators and disruptors in the sportsbook space, always striving for innovation and pushing the limits of new technology. So, we're thrilled to align those values with our own, on a watershed journey into unexplored markets where both crypto and fiat currencies are vying for position.
"In this industry, sowing the seeds of global success is best achieved by coupling international ambition to local utility. After all, while some trends are universal, language, taste and specific sports-mad fanbases are invariably culturally-contingent. International fragmentation for game design and regional requirements (e.g. regulatory, or player-preference-based) only magnifies the importance of supplying a precise game UI at every turn, and in every country. Which is why SportCaller has developed peerless geo-location tools, allowing us to geo-target and partition between diverse territories with dexterity.
"I'm pleased to report that initial engagement has been incredibly positive, so we can't wait to see how games like 4-3-free and Bet free 6-6 continue to perform across varied regions which, in some cases, represent new markets for us. The free-to-play vertical is clearly bringing the fun and familiarity for both new and regular customers."
12Play Online Casino Now Accepts Cryptocurrency Deposits Globally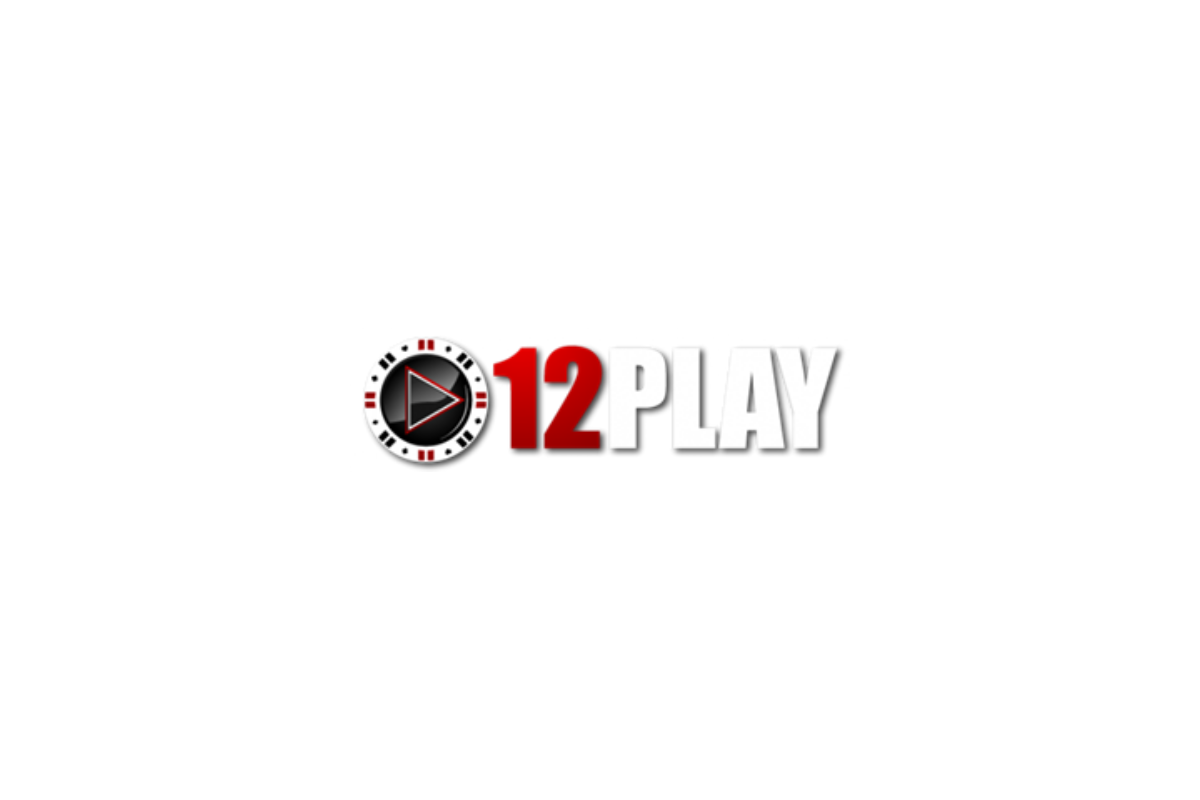 Reading Time:
2
minutes
One of the leading websites in offering a wide range of first-class online gaming products and a selection of immersive games in a safe and user-friendly environment, 12Play Online Casino are now accepting cryptocurrency deposits from all over the world.
Their excellent support services that operate 24 hours a day, seven days a week, comprehensive gambling guidelines, and variety of innovative products, such as Live Casino, Sports Betting, 4D lottery, and some of the most popular slots games, make them one of the most reliable and engaging gaming companies online today.
Live Casino
12Play is visited by gaming enthusiasts from all over the world for their excellent live casino that connects you with their fully trained live dealers, gives access to their facilities, so that you can easily withdraw and deposit funds from your registered account, and provides you the unique opportunity to play demo games to sharpen your skills before playing real money games.
With games from prominent operators that are recognised by world-wide gambling platforms, including Ezugi, Playtech, SA Gaming, and eBet, as well as offering users free gambling tips, bonuses, promotions, jackpots, and some of the best betting odds available, you can see why 12Play is considered as one of the best online live casinos in Malaysia.
Online 4D
Instead of queuing up to get your physical 4D lotto ticket, just click over to 12Play Online casino and play online 4D.
This popular lottery can be simply accessed with ease and confidence through their website and gives you more time to get excited about the possibility of your lucky number getting picked. All you need to do is sign up with 12Play Online casino, deposit funds into your gaming account and start betting on your 4D toto lucky number.
Not only offering you the ability to place your 4D online at any time, choosing to play at 12Play Online casino also comes with several other benefits:
They have the most reliable online 4D betting Malaysia lottery system online that ensures safe deposits and withdrawal requests
12Play Online casino provide their members with an extra 10% bonus of their 4D online betting Malaysia winnings, 10% cash rebates on the total amount wagered, and offer many attractive promotions and bonuses that you wouldn't find elsewhere in person or online
They guarantee that all 4D bets are paid at a better rate and that you will be 100% satisfied with the pay-outs
Not only this, but their easy registration process, including a 'first registration bonus', safeguarding measures to ensure that all the information that you provide is sufficiently protected, and complete transparency, means that you can trust 12Play Online casino to be a safe bet.
Cryptocurrencies in Casinos – the Promises & Pitfalls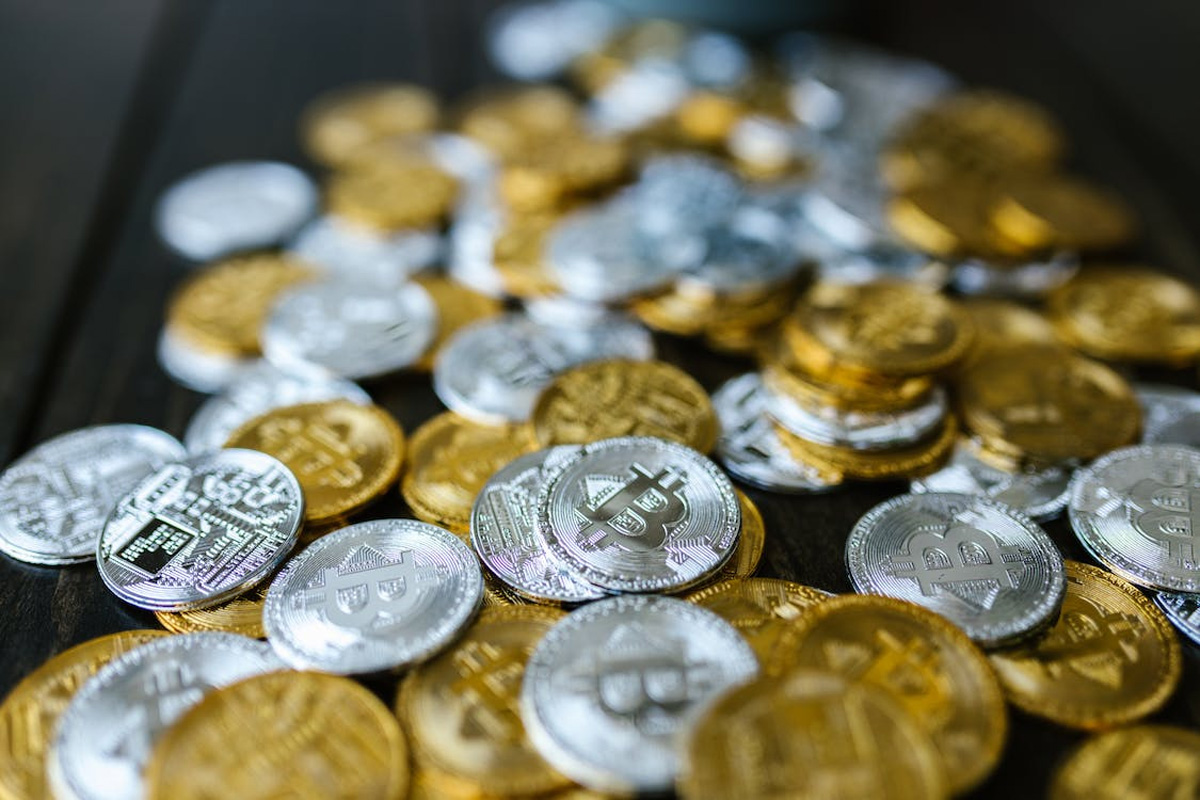 Reading Time:
4
minutes
Cryptocurrencies are having a moment. Bitcoin, the first and most well-known cryptocurrency, has seen its value skyrocket in recent months, with one bitcoin worth more than $18,000 at the time of this writing. Cryptocurrencies are digital or virtual tokens that use cryptography to secure their transactions and control the creation of new units. This makes them a potentially appealing option for online casinos, which could use them to make deposits and withdrawals faster and more secure. But there are some potential pitfalls to consider before jumping into cryptocurrencies for online casino gaming. Let's take a closer look at both the promise and the risks of using cryptocurrencies in casinos.
How Does a Bitcoin Casino Work?
When it comes to online gambling, there are a lot of options to choose from. One type of online casino that has been gaining popularity in recent years is the Bitcoin casino. So, how does a Bitcoin casino work?
Essentially, a Bitcoin casino is just like any other online casino, except that it allows players to gamble using the cryptocurrency Bitcoin. This can be beneficial for both the casino and the player, as it offers a more secure and anonymous way to gamble. Lots of recent brands which were launched in 2022, offer crypto payments to players in India and beyond. For the player, this means that their personal information is not at risk of being compromised.
For the casino, it means they can accept payments from players worldwide without having to deal with banks or other financial institutions. In order to get started with a Bitcoin casino, all you need is a Bitcoin wallet. Once you have set up your wallet, you will be able to deposit Bitcoins into your account and start playing your favorite casino games.
What are the Pros of Crypto in a Casino?
The advantages of cryptocurrencies in casinos are many and varied. Below are the top benefits of the use of cryptocurrencies in online casinos:
Anonymity and Security: When most people think of casinos, they envision a seedy underworld where cheaters prosper, and their personal information is at risk. However, Bitcoin casinos are changing this perception by offering a secure and anonymous way to gamble online. Unlike traditional casinos, which require their users to fill out extensive personal information forms, Bitcoin casinos allow users to gamble anonymously. This not only protects their personal information from being hacked or stolen but also allows them to avoid any government scrutiny. As a result, Bitcoin casinos are becoming the preferred choice for many online gamblers. In addition to offering enhanced security and anonymity, Bitcoin casinos also allow users to take advantage of lower transaction fees and faster payouts. With all these benefits, it's no wonder that Bitcoin casinos are quickly gaining popularity worldwide.
Cheap & fast payment: Cryptocurrency transactions are carried out directly between the user and the operator without the interference of any third party. This makes for seamless and speedy transactions. The lack of a central authority also means that there are no delays or "red tape", as is often the case with traditional financial institutions. In addition, cryptocurrency payments can be made cheaply and quickly without the need for expensive infrastructure or middlemen. As a result, cryptocurrencies are an attractive option for those looking for fast and efficient payments.
Bonuses: Bitcoin casinos offer various bonuses and rewards for their customers. One of the most popular bonuses is the no deposit bonus, which is offered to new customers. This bonus allows you to play without having to make a deposit, and it can be a great way to try out a new casino. However, it's important to read the terms and conditions of the bonus before you claim it, as some bonuses have wagering requirements or other restrictions. There are also often reload bonuses available, which give you a bonus when you make a second or third deposit. These bonuses can be a great way to boost your bankroll and increase your chances of winning. Bonuses are one of the many reasons why Bitcoin casinos are becoming increasingly popular.
Decentralised: The decentralised nature of Bitcoin is one of its key advantages. Unlike traditional currencies, which central banks regulate, Bitcoin is not subject to any central authority. This means that no government or financial institution can interfere with Bitcoin transactions or freeze a person's account. Instead, Bitcoin transactions are verified by a global network of computers known as miners. These miners work together to confirm each transaction and are rewarded for their efforts with new bitcoins. As a result, Bitcoin's decentralised nature ensures that no single entity can control the currency or manipulate the transaction process. This makes Bitcoin a more secure and trustworthy currency system.
What are the Cons of Crypto in a Casino?
Cryptocurrencies in casinos are not without their risks and drawbacks. One of the most significant dangers is the possibility of theft or fraud. Because digital currencies are stored in digital wallets, they are susceptible to hacking. If a hacker can gain access to a user's wallet, they could theoretically steal all of the currency stored inside.
Another risk associated with cryptocurrencies is volatility. The value of Bitcoin and other digital currencies can fluctuate wildly, creating problems for casinos that accept them. If the value of a currency plummets suddenly, a casino could end up taking a big loss.
Finally, there is the regulatory risk. Cryptocurrencies are still not well understood by most governments and regulators. This could create problems down the line if authorities decide to crack down on casinos that accept them.
BGaming creates exclusive slots and games for Winz.io crypto casino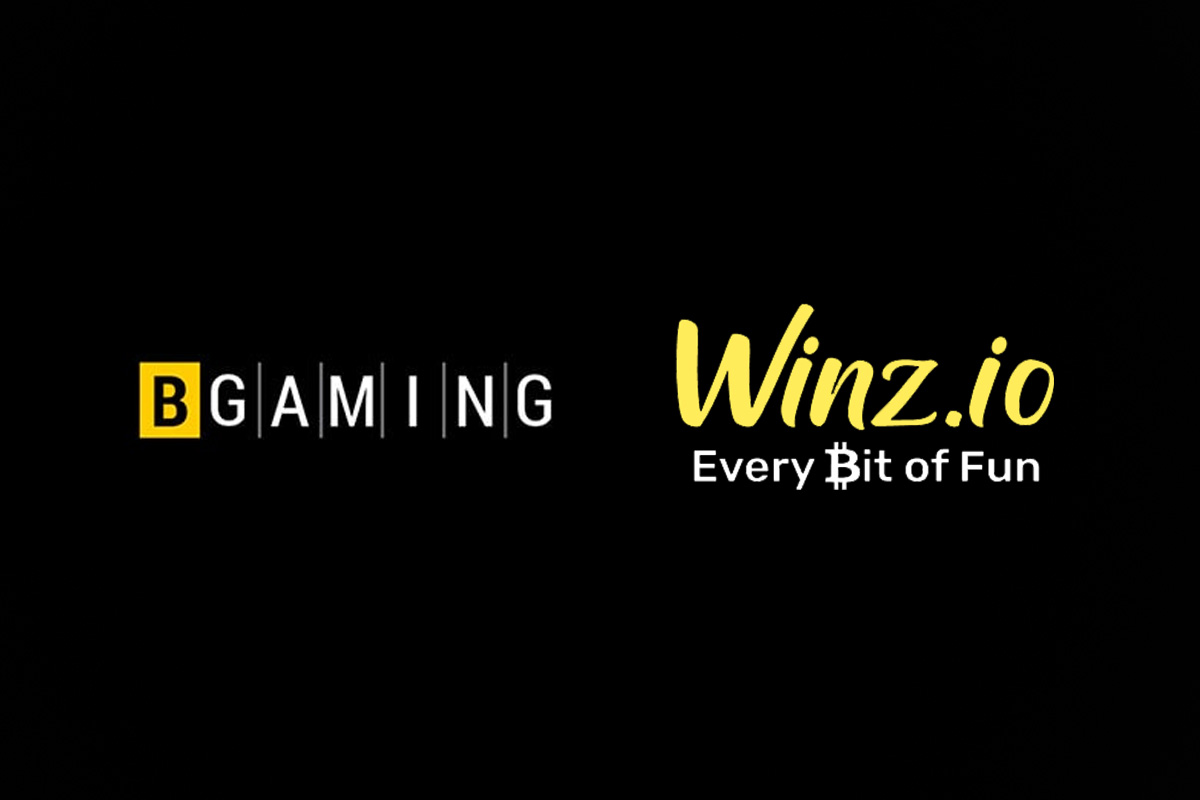 Reading Time:
2
minutes
Traditional online casinos continue to refuse to accept cryptocurrency assets as payment options for their accounts, claiming that they are inherently unstable. There is some truth to these words because we can see for ourselves how the overall market is falling as a result of the Terra ecosystem hacks. But you have to give cryptocurrencies credit for some ambitious casino projects that are still operational simply because they accept cryptocurrency deposits and withdrawals. Today, we will look at how virtual money has impacted the entire gaming industry.
BGaming and Winz.io casino
If you are an experienced online casino player, then you also know about the most popular software developers like BGaming. They have released exclusively exclusive games for Winz.io casino online such as Multihand Blackjack and Winz to the Moon.
Winz to the Moon is a fascinating and very addictive slot game that is built to evolve and reward players with unpredictable results and large prizes. There, users may study the payoff tables to learn how the game works and how much they can win. It allows you to go on adventures in deep space, and by spinning the symbols on the screen, you may win prizes that are out of this planet.
Multihand Blackjack is an extremely popular game that has drawn participants from all over the world since it was launched and made available. It is simple to learn and enjoy, whether you are a seasoned professional or a novice who has never played a game like this before. The purpose stays the same as in any other blackjack version. Players must obtain a total number that does not exceed "21," but should be as near to it as possible because they are playing against the dealer, who also has a hand. Six decks are employed here, allowing for 312 playing cards every round. In addition, the dealer will deal with three hands.
Cryptocurrencies in gambling
At a time when traditional gambling sites were under state scrutiny, each crypto casino saw unprecedented gains as a result of a sense of freedom. Traditional representatives of this type of gambling began to feel constant pressure from regulators, who were required to enforce anti-money laundering laws and implement mandatory KYC verification. Later, traditional online casinos began to suffer from financial institutions that required individual verification of each new player and withdrawal approval under the same law.
All of that has changed with the advent of cryptocurrencies. Because it does not apply to any known financial institution, it cannot be regulated. The very nature of cryptocurrencies is decentralized and transparent. As a result, states and regulators have relaxed their grip on traditional casinos because frequent checks have become a minor inconvenience for users. Even where there was no direct support for cryptocurrencies, casino gaming has become more open.