Sportsbet.io teams up with SportCaller for landmark FTP-crypto partnership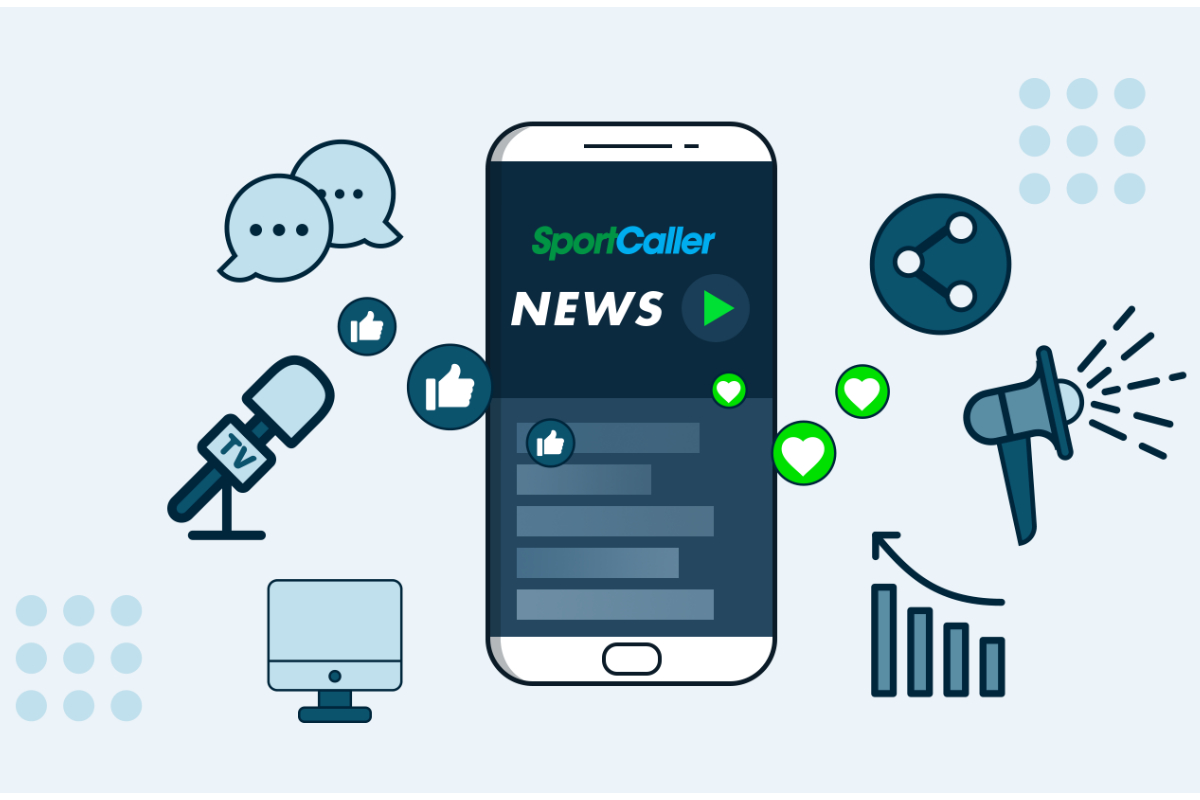 Reading Time:
3
minutes
Free-to-play specialist secures first cryptocurrency partnership with leading multi-currency sportsbook
SportCaller, the leading free-to-play (FTP) game provider, has announced its first cryptocurrency partnership with leading operator Sportsbet.io, the sports-betting subsidiary of Coingaming Group.
The new deal forms part of a deeper FTP framework with which to target both mature and emerging markets over the long-term, as Sportsbet.io bids to expand its progressive footprint into untapped territories. There, its multi-currency versatility, allied to SportCaller's proven international scope and flair for localization, promises to drive diversified fan engagement around targeted free-to-play sports games.
Accordingly, the announcement also sees the launch of two exclusive games, 4-3-free and Bet free 6-6, built to reignite familiar FTP formats with innovative jackpots mechanics and new designs around mainstream sports from football and cricket. The first, 4-3-free, asks its players to win a realistic jackpot, or a range of attainable tier-two prizes, by answering a series of questions correctly. On the other hand, Bet free 6-6 adds a new twist to the popular Super 6 FTP format by posing a set of six predictions (e.g. correct score, or under/over goals) whereby players still earn points for consolation prizes, even if they only guess the match result correctly.
These exciting products hail from asports-agnostic series which allows Sportsbet.io to flexibly press engaging games into the service of any event, as elite sport battles with an uncertain timetable worldwide, delivering an agile light-touch marketing approach that provides education and entertainment for customers in both new and existing markets.
As the leading free-to-play supplier, SportCaller is dedicated to driving engagement through a range of games whose formats responsibly acquire and retain customers at low cost but also remain fully compliant as sports-betting regulation continues to coalesce across regions from LatAm to the Subcontinent. Its unique proprietary platform not only lets Sportsbet.io delineate its brand from its rivals via bespoke local games, but also offers a strategic solution which works territory-by-territory, educating uninitiated audiences with fully-integrated games that organically track underlying sportsbook markets, demystifying any technicalities or terminology in the process.
To underscore the point, SportCaller has now launched over 100 games across 47 countries and in 20 languages in Europe, Asia, Africa, Latin America, Australasia and North America (via multi-lingual). In the past 12 months, it has also rolled out 44 new games, doubling the total number of games offered across the previous three years.
Joe McCallum, Director of Sportsbook at Sportsbet.io, said: "SportCaller's highly-focused, and collaborative approach to game-ideation, together with their consumer analysis from a host of worldwide data sets, gives them a competitive edge when it goes to both game-delivery and strategic planning. Whether it's acquisition or retention-focused games, we now feel confident of keeping our players engaged with the Sportsbet.io brand in a fun, fast and fair way – enhancing the existing experience, and minimising churn, wherever we set our scene.
"Their new games embrace player-education and enhanced activity at their heart, and are already demonstrating their huge worth at a time when responsible engagement and retention rightly demand adaptable solutions. We look forward to extending this progressive partnership with more games across our other premium properties over the coming years."
Cillian Barry, MD at SportCaller, added: "Coingaming and Sportsbet.io are led by some of the great innovators and disruptors in the sportsbook space, always striving for innovation and pushing the limits of new technology. So, we're thrilled to align those values with our own, on a watershed journey into unexplored markets where both crypto and fiat currencies are vying for position.
"In this industry, sowing the seeds of global success is best achieved by coupling international ambition to local utility. After all, while some trends are universal, language, taste and specific sports-mad fanbases are invariably culturally-contingent. International fragmentation for game design and regional requirements (e.g. regulatory, or player-preference-based) only magnifies the importance of supplying a precise game UI at every turn, and in every country. Which is why SportCaller has developed peerless geo-location tools, allowing us to geo-target and partition between diverse territories with dexterity.
"I'm pleased to report that initial engagement has been incredibly positive, so we can't wait to see how games like 4-3-free and Bet free 6-6 continue to perform across varied regions which, in some cases, represent new markets for us. The free-to-play vertical is clearly bringing the fun and familiarity for both new and regular customers."

6 Important Tips on How to Select Reliable Crypto Casino in 2021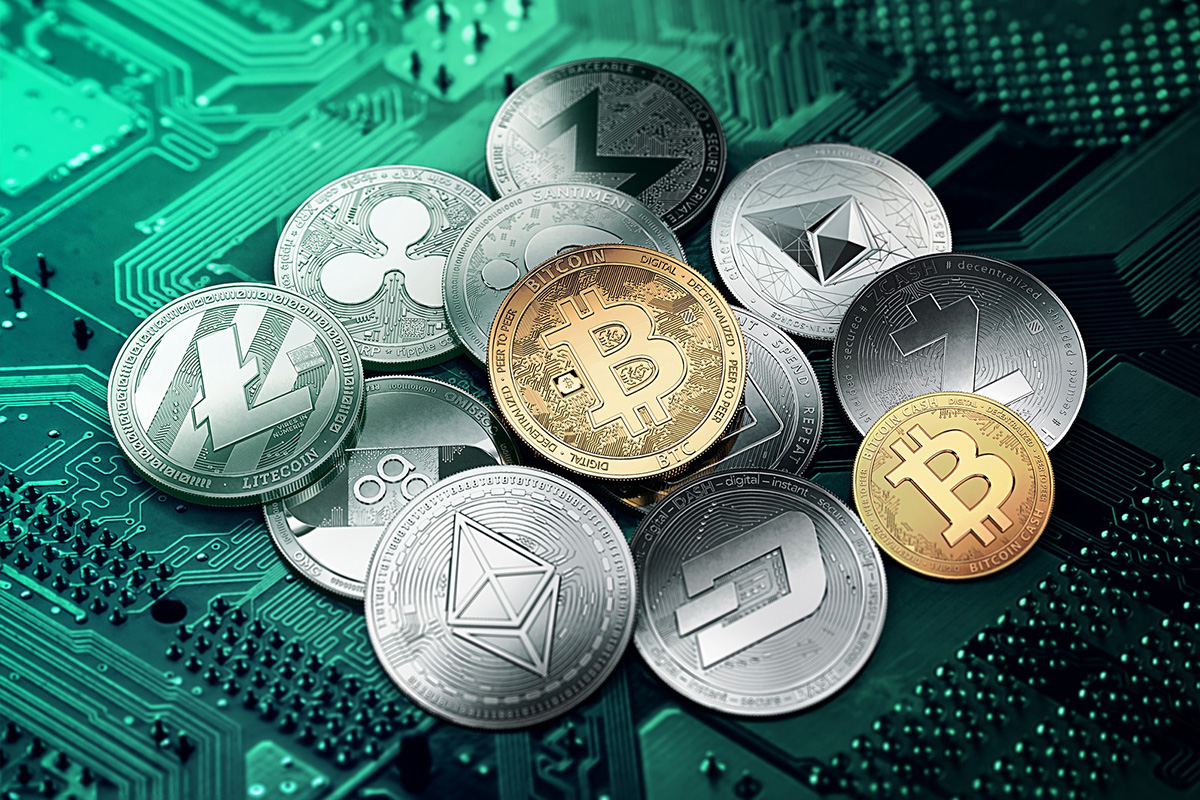 Reading Time:
3
minutes
Back in 2009, when Bitcoin, the first cryptocurrency, came into play, very few people understood the entire concept. As a matter of fact, crypto casinos were unheard of, with Bitcoin transactions only used in the black markets like Silk Road.
Slightly a decade later, the gambling industry experiences a new turn of events, with online casinos sprouting from various parts of the world. Thanks to this encouraging growth, cryptocurrencies garner a massive following due to their convenience, especially during the COVID 19 lockdowns. However, before investing in crypto casino, here are six helpful guidelines you should consider.
1, Competent and Secure Payments
Compared to other forms of payments, cryptocurrencies are highly susceptible to theft if a site has slack security measures. Altogether, a reliable crypto casino should use encryption to safeguard member's data and resources.
In addition, members should confirm the payment process first before enrolling.  Typically, crypto transaction starts with opening a wallet account. Next, players fund the wallet through digital currencies and use crypto coins to deposit favorite casino sites.
All in all, be wary if your preferred gaming site uses an unfamiliar mode of payment. Remember that cryptocurrency's primary purpose is to overcome practical challenges experienced in various forms of transactions. Therefore, if a crypto casino falls short, that's a major red flag.
2, Accept Several Crypto Payments
In recent times, upcoming casinos accept different forms of crypto transactions. As a result, it would not make any sense to pick a site with limited options. Instead, spend money on reviewed and well-ranked crypto casinos like CryptoCasinos.lol.
Some of the most outstanding crypto payments that casinos use include Litecoin, Bitcoin, Ethereum, Dash, and others.  Whatever option you choose, ensure that you weigh the pros and cons to avoid running into losses. Importantly, settle on a paying method that suits your games of choice without restrictions.
3, Observe Legal Licensing Requirements
Like any other running business, legality is a core requirement with crypto casinos.  Bear in mind that various gaming options require different licensing. Hence, take time to confirm if the platforms have applicable and legal licenses.
Mainly, fraudulent casinos disregard these vital prerequisite requirements to cut down costs. Then as a quick way to penetrate the market, they use enticing and unreal promises to lure gamblers. On such a basis, stay safe and only register with casinos that embrace transparency and legal procedures in all their operations.
4, Optimal Customer Service
Excellent customer service has a significant impact on online gambling. Furthermore, there is a higher chance of winning more clients if an online casino handles their clients well and meets their expectations.
Given that online gambling happens worldwide, a system that conveys in different languages goes a long way in keeping other customers satisfied. If possible, a crypto casino should incorporate telephone, email, and online chat support throughout the day to simplify the whole process. The bottom line is to ensure that clients receive the most favorable assistance always.
5, Bonuses and Incentives
An online crypto casino without incentives is likely to flop. After all, most punters invest in particular sites because of exciting bonuses on offer. One crowd-puller is the welcoming bonuses that vary from one casino to another. Other than that, some bonuses allow gamers to increase their initial deposits in various percentages.
Indisputably, bonuses add excitement to online gaming and keep gamblers on their feet eager to take home impressive bonuses. For this reason, settle on the sites that offer various verified bonuses to their clients.
6, Offer Assortment of Games
Modern gaming is a massive collecting of unique and breathtaking slot games. A decent crypto casino should focus on installing diversified and user-friendly games. Additionally, a combination of classic slot machines and new games makes it more thrilling and stimulating.
Apart from attracting more players to casino sites, various gambling games enhance the reputation of casino operators.
Wrap it up
Undeniably, online gaming offers an incredible for cryptocurrency holders to earn more coins. However, for a safe and rewarding experience, register on a site that meets the criteria above. Luckily, various websites run by experts assess, verify, and compare the safest casinos individuals should use. Above all, seek professional assistance on the best games and cryptocurrencies that enhances your chances of winning.
Sheesha Finance Joins Hands with Splinterlands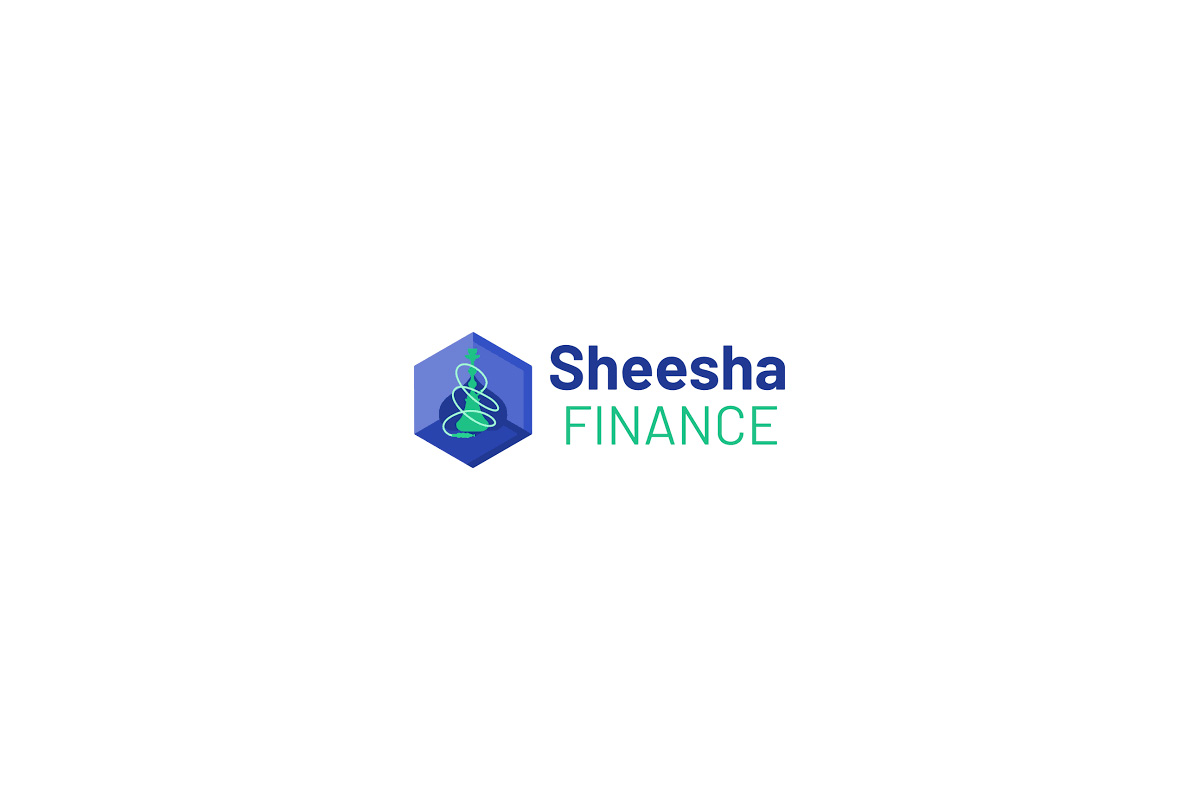 Reading Time:
< 1
minute
Sheesha Finance, a Middle-East-based decentralized cryptocurrency mutual fund company, has joined hands with Splinterlands, a US-based blockchain-based collectible card game developer. As per the partnership, Sheesha Finance can utilise Splinterlands governance token ($SPS) for the growth of gamified non-fungible tokens (NFTs) towards mainstream adoption.
Saeed Hareb Al Darmaki, founder of Sheesha Finance, said:
"Gaming and NFTs are a perfect match and we are thrilled to partner with Splinterlands who has figured this out to successfully merge the gaming world with blockchain technology. Our partnership with Splinterlands will be mutually beneficial and we look forward to both of our communities earning rewards."
Jesse "Aggroed" Reich, Splinterlands CEO & Co-Founder, added:
"Splinterlands is excited to partner with Sheesha Finance. They are already hooked into DeFi and that ecosystem and bring with them a fantastic network of people and projects," "Splinterlands' approach to gamifying staking and earning found in DeFi projects should find a natural fit with their base and represent a new opportunity for their community."
Ninjas in Pyjamas and Mercuryo Partner up to Put a Spotlight on Cryptocurrency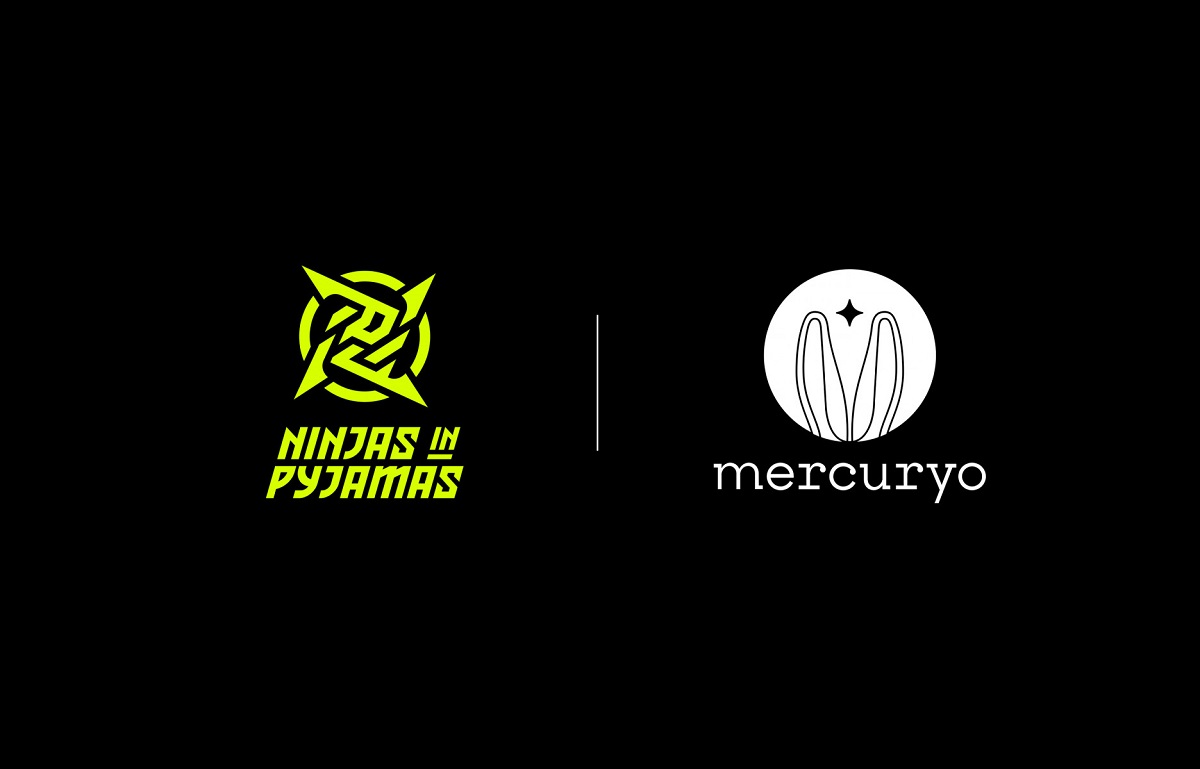 Reading Time:
< 1
minute
Legendary Swedish esports organization Ninjas in Pyjamas (NIP) and cryptocurrency infrastructure company Mercuryo have joined forces for BLAST Premier Spring Finals to onboard the esports community to the future of finance. Mercuryo is well-recognized in the financial industry as a rapidly growing cryptocurrency infrastructure company that provides global access to fast, secure, and affordable money transfers. Working together with industry leaders, Mercuryo designed a range of payment solutions to accelerate growth and boost businesses worldwide.
"This partnership with Ninjas in Pyjamas is crucial for us as a company and the entire fintech industry. Esports and fintech have a lot in common; passion, problem-solving, and the ability to think several steps ahead. In gaming, this set of skills can secure victory. In the financial industry, they help drive innovation," said Petr Kozyakov, CEO at Mercuryo.
The partnership over BLAST Premier Spring Finals features, among other things, a video content series of three episodes, focusing on how Mercuryo can boost your performance and the similarities between gaming and the crypto sphere. Ryan Tinslay, Senior Manager Strategic Partnerships at Ninjas in Pyjamas, concludes:
"We're so excited to start working with Mercuryo during our BLAST Premier Spring Finals campaign. It's no secret that cryptocurrencies have continued to rise as both a payment and investment model, with increased availability to use crypto across more and more vendors globally. It's still an area that can seem daunting for many to get into and really understand. That's why we're partnering with Mercuryo – to offer our fans the opportunity for a more secure, low-cost and easier way to transfer any of their fiat currency into crypto."