Fnatic's equal opportunity Fnatic Network is fostering new streaming talent, more than doubling their viewership in the past year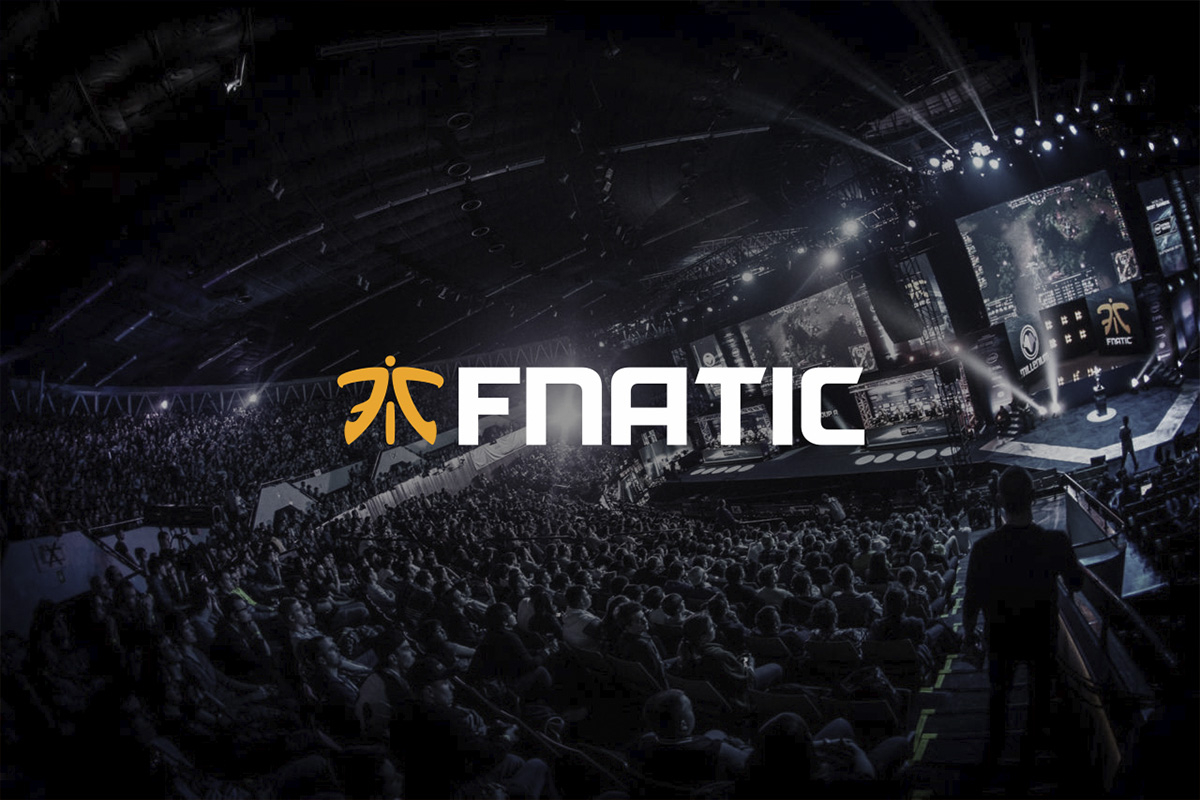 Reading Time:
2
minutes
Fnatic Network celebrates successful first year as programme participants see average CCU growth rise by 56%

UK's top esports org leads the industry's diversity and inclusion efforts after achieving a 50/50 gender split across Fnatic Network participants

Fnatic Network provides education and tools for up-and-coming content creators to help boost their performance through a career progression programme that can help them secure a contract with the organization
Fnatic, the London-based global esports performance brand, is doubling down on its efforts to champion diversity among its content creators after successfully managing a 50/50 gender split in its grassroots programme, Fnatic Network.
The multinational esports organisation revealed new stats that show a booming first year for their content creator programme, with over 50 participants experiencing a major boost in their average stream viewership. New data also showed that:
Creators involved in the programme saw an average increase of 150% in their Twitch following since the programme's inception

The entire Fnatic Network's collective follow count increased by 80 times

Fnatic Network now boasts an impressive total social reach of over 6,900,000 across their entire talent pool.
Launched in April 2020, Fnatic Network offers budding and full-time content creators the opportunity to elevate their streaming capabilities. Starting July 2021 Fnatic Network will offer diverse brand building workshops, monthly Q&A sessions with Fnatic staff and coaches, as well as inclusion in Fnatic and partner campaigns (previous campaigns included brands such as Monster Energy and AMD).
Those who reach Fnatic Network's Gold Tier, may be invited to join the Platinum Programme, a six-month accelerator programme with an emphasis on education and performance development. Platinum creators also receive a monthly salary and a chance to be signed as a Fnatic content creator at the end of the programme.
Fnatic Network alumni includes Twitch superstars Moonryde and Rhobalas, with Moonryde's experience proving to be a success story. When he joined Fnatic Network, Moonryde averaged between 800 viewers per stream. However, since joining the programme and subsequently joining the main Fnatic roster, his average viewership has exploded to 6,000 per stream, with the Warzone player's CCU peaking at just over 82,000 earlier this year.
Soraya Sobh, Head of Creator Management, wants to see more diversity in the esports industry  and is hoping the progress made within the Fnatic Network can be replicated across the industry:
"Our ambitions for the esports and gaming industry is to see a more diverse and inclusive audience on and off the screen. I believe this change must start from within, and education and development are key to creating this change. A key goal of Fnatic Network is to seek out and level up the very best talent regardless of gender, race or ethnicity and give them equal opportunity to succeed."
"Whilst Fnatic is only at the start of this journey, we want to make a difference at every level of the creator pool. If we can't find enough creators at a top tier level which represent as diverse an audience as we know gaming attracts, then we have to build those talents from the ground up."
"Our message to underrepresented, up and coming talent is clear: your career starts at Fnatic. Regardless of where creators end up, we're here to give them the tools, training and development they need to succeed. We want to provide opportunities which in turn make the industry a more diverse and better represented place."
IESF announces strategic partnership with Qingdao City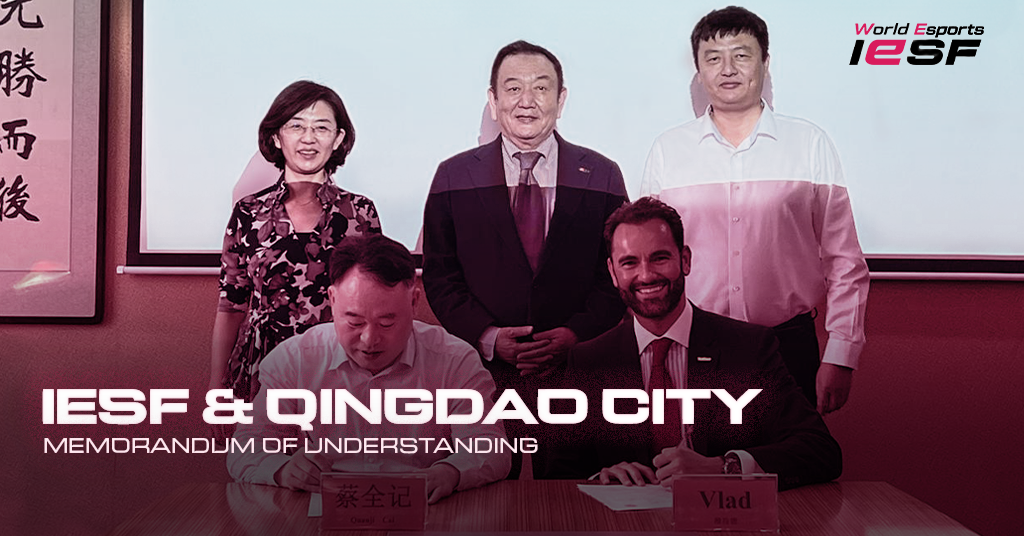 Reading Time:
< 1
minutes
The International Esports Federation (IESF) has signed a significant Memorandum of understanding with Qingdao City, marking the start of a promising partnership aimed at fostering the growth, development, and promotion of esports within the Asian region.
IESF and Qingdao City have agreed to set up the Asia-Pacific office and bring more international events to Asia.
Key Objectives of the partnership are enhancing regional presence and coordination of the esports activities and hosting major IESF events and summits, enabling Qingdao to serve as a location for premier esports events, and fostering dialogue and cooperation among industry stakeholders.
This partnership will attract Esports enterprises and research institutions to Qingdao and help in the creation of a high-performance training center for optimal athlete training and development.
Both parties will promote IESF's mission in Esports, which is unity, diversity, and peace.
This collaboration between IESF and Qingdao City will be a catalyst for innovation, learning, and excellence in the esports ecosystem, promising substantial advancements and breakthroughs.
TUNDRA'S NEW 'TEAMMATE' UNVEILED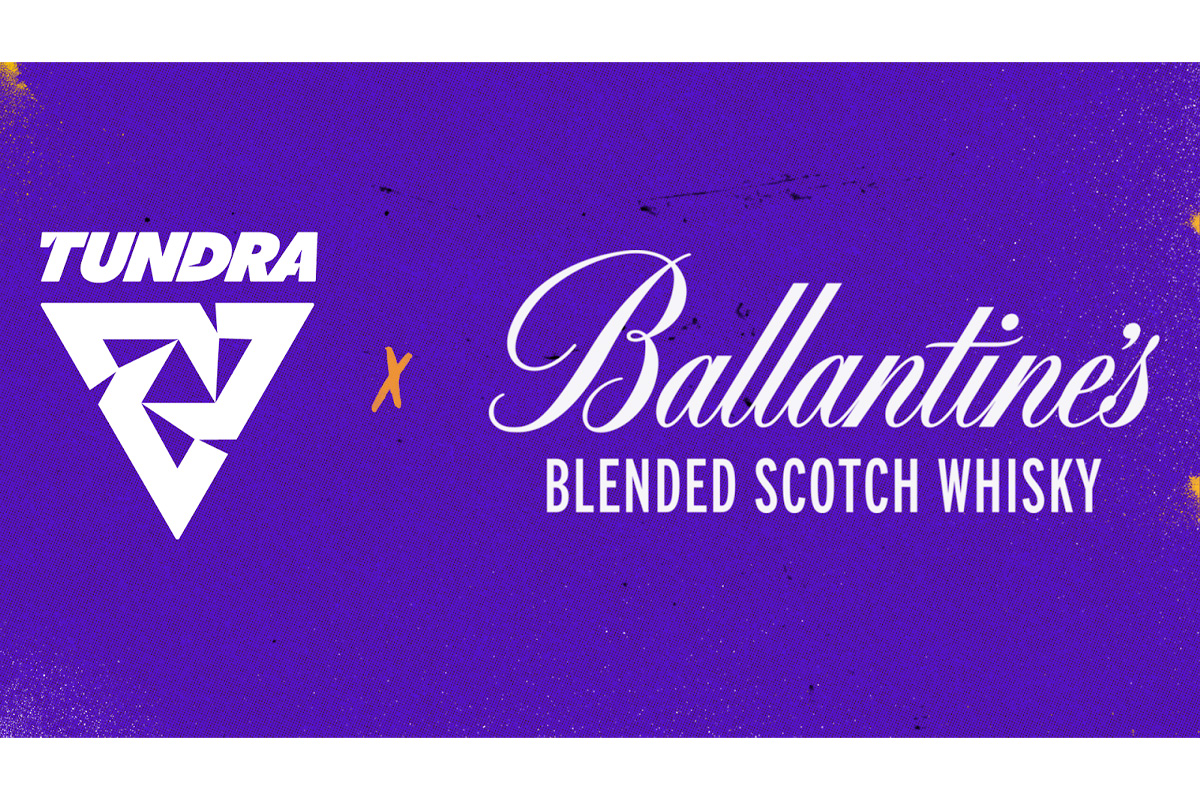 Reading Time:
2
minutes
Ballantine's, the world's second largest Scotch whisky has teamed up with defending champions Tundra Esports as their Official Spirit Partner for The Dota 2 International 2023, which will be the first ever esports team sponsorship for Ballantine's. The partnership will see Ballantine's make its debut on Tundra's new The International official jersey, which goes on sale on 6th October 2023, which will celebrate those that live the 'Stay True' lifestyle, subvert expectations, and do things their own way.
Tundra's Esports Dota 2 team are the reigning World champions, winning The International in 2022, beating the opposing team in a clean 3-0 sweep. The team has gone on to keep their crown as the DPC WEU Tour 3 top team, and they are one of the clear favourites going into the next Dota 2 The International 2023, which kick offs on 12th October and ends October 29th.
Ballantine's is a long time champion of self-expression and has a storied history of celebrating people who live life with an independent spirit and have the self-confidence to stay true to themselves, even when faced with challenge, expectation & judgement. It was Tundra's unwavering commitment to this 'Stay True' vision within their unique playstyle that led them, against all expectations, to be the crowning champions of Dota 2 The International 2022 and a perfect partner for Ballantine's.
The partnership is the latest move by Ballantine's in the esport space following their partnership earlier this year with BLAST.tv for the 10 year anniversary of CS:GO Majors in Paris. Together, Tundra Esports and Ballantine's will be launching a series of bespoke behind the scenes content that gets up close and personal with the players.
Afterwork Drinks sees Head Coach Kurtis "Aui_2000" Ling speak on his work day and share his experiences with Ballantine's. TI Dream Team where the Tundra Team, composed of Jingjun "Sneyking" Wu, Topias "Topson" Taavitsainen, Oliver "Skiter" Lepko, Neta "33" Shapira and Leon "nine" Kirlin will put together a roster of their favourites players giving insight into their picks, plus some words of wisdom Sip of Knowledge for any gamers hoping to go pro in turning their passion into their profession. Alongside this, as part of the partnership, Ballantine's logo will also be featured on Tundra's new The International jersey, as well as across Tundra's social channels, and will also be featured within the Dota 2 in-game team's flag and banners.
Carleton Curtis, Chief Executive Officer of Tundra Esports, said: "We are honoured to be the first esports team in history sponsored by Ballantine's the Official Spirit Partner of our Dota 2 roster for the International 2023. This is a brilliant opportunity for us to work together in creating exciting new content and bring fans together around the world."
Team Vitality and Lille Olympique Sporting Club Renew Their Partnership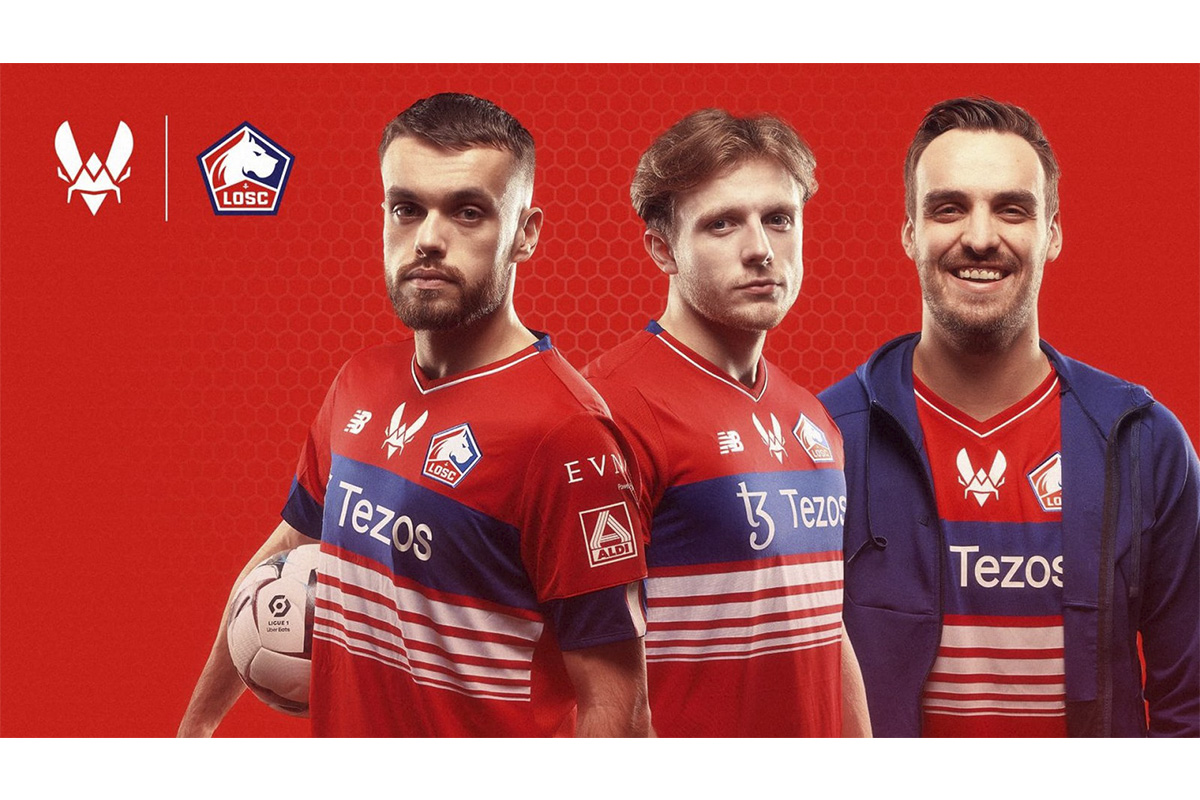 Reading Time:
3
minutes
Leading global esports organisation Team Vitality and Ligue 1 club Lille Olympique Sporting Club (LOSC), the 2021 French football champion and founding club of the eLigue 1 Uber Eats, announced the renewal of their partnership for the 2024 season. This renewed partnership solidifies the club's commitment to excellence in competition and has brought together a formidable duo that will perform on the French EA SPORTS FC 24 scene. The two French clubs have joined forces for a second consecutive year to compete in French EA SPORTS FC esports.
Team Vitality and LOSC eSports introduced Ilian Bouchi as its newest recruit to the EA SPORTS FC 24 team. Coming from the north of France, Ilian is a die-hard football fan who discovered his talent for FIFA games with his family as a child, before being scouted for his potential soon after his first competitions.
Known for his exceptional mechanics, Ilian quickly ranked amongst the top players in Europe. He will focus his talents on achieving the clubs' goals of dominating the eLigue 1 Uber Eats and taking the scene by storm. His arrival reflects the commitment of Team Vitality and LOSC eSports commitment to recruiting top young talent and remaining at the forefront of competition.
Ilian Bouchi said: "I am honoured to join a team as prestigious as Team Vitality and LOSC eSports. It's a privilege to play alongside Rocky, having followed his career when I was younger and seen them evolve as a player. As a LOSC supporter myself, I'm really looking forward to representing the club for this upcoming season. I will do my best to take the team as far as possible."
Team Vitality appointed Johann Simon, better known as "Maniika", as coach of the team. The ex-professional player has over a decade of experience in FIFA games and has participated in several World Cups with several titles to his name including, eLigue 1 Champion (2017) and Dreamhack Champion (2016). This season will be the beginning of his new path into coaching. Finally, Olivier "NephaleM" Morizet takes on the role of Team Manager to support the team throughout the year.
Johann "ManiiKa" Simon said: "I am delighted to start this new adventure, particularly for a huge organisation like Team Vitality and a club like LOSC! I can't wait to work with the team and help them conquer eLigue1."
Just like last year, the two clubs are keen to stand out during eLigue 1 Uber Eats with the ultimate goal of winning the league and qualifying for the FIFAe World Cup.
The team will continue to wear the Team Vitality x LOSC mixed jersey with the colours of red and white which stands as a symbol of the collaboration. The team will also continue to train at Team Vitality's V.Performance bootcamp, in the famous Stade de France. They will also have access to the prestigious Domaine de Luchin training centre and headquarters of LOSC.
"Signing LOSC for a second year is an incredible opportunity for our two clubs. LOSC is a club that shares our vision of excellence in competition, whether that is in esports or traditional sports. We can't wait for the season to begin to see this new duo evolve together," Nicolas Maurer, CEO & Co-founder of Team Vitality, said.
"We're delighted to renew our collaboration with Team Vitality who are one of Europe's leading esports organisations, after a successful first year together. Team Vitality is an ambitious organisation, and so is LOSC! We're all competitors, and by combining our strengths and shared values, we look to achieve our highest goals. We welcome Ilian and Maniika who'll join Rocky and the team. We hope they have a great season in EA Sports FC esports," Olivier Letang, President and CEO of LOSC, said.