NFT Collectible "God Temple" Launches Public Sale, Introduces Play-to-Earn Game Model with Comic Artist Pat Lee's Artwork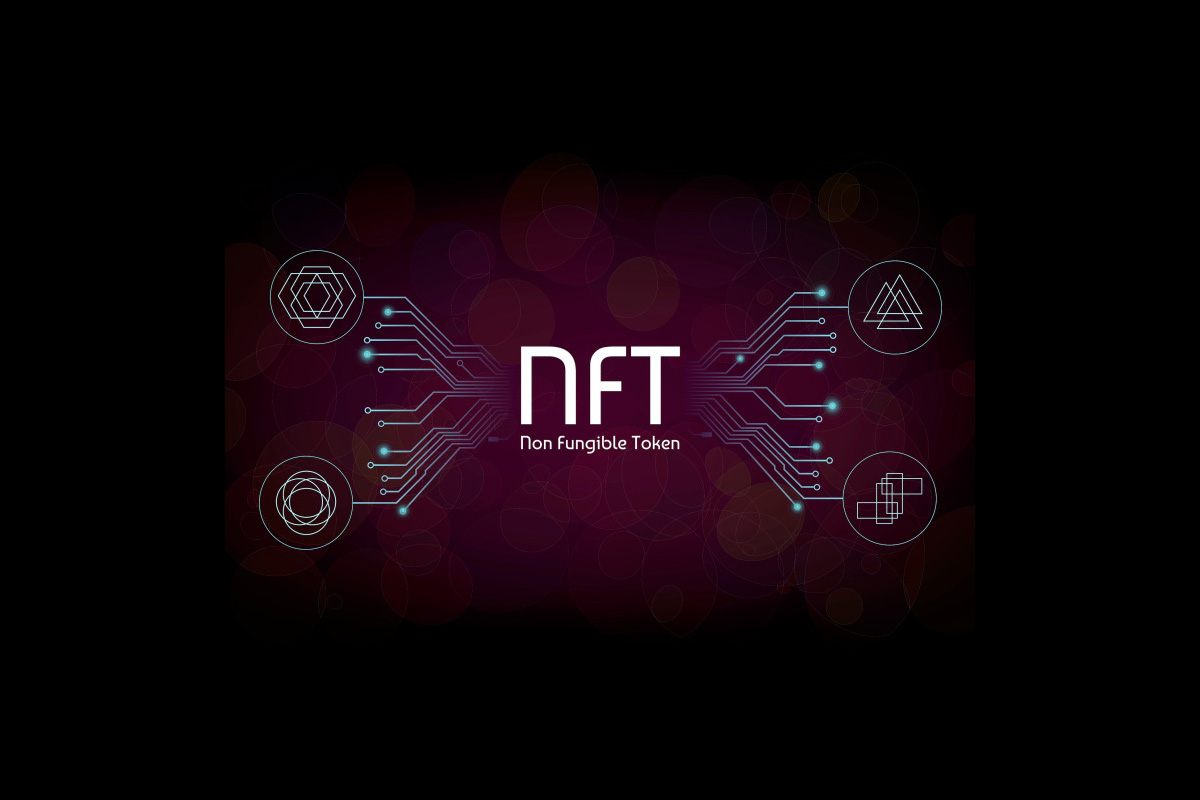 Reading Time:
< 1
minute
God Temple, an NFT collectible platform, has introduced the gamification model for its limited-edition art collection collaborated with comic artist Pat Lee, who did stints with DC and Marvel comics.
Users of the platform will be able to play against other users or computer-controlled players through God Temple's global matching system. It will be a Play-to-Earn model utilizing both the platform's native token (MYTH) and the game token (SOUL), which are necessary for players to start a game.
At God Temple, players can hold the Greek god NFT and play as the mythical characters such as Zeus, Athena, and Hades, illustrated by renowned comic artist Pat Lee. The winner in the duel will receive a game token (SOUL) as a prize, which will be tradable on secondary markets.
The public sale of God Temple's native token (MYTH) will commence on 2nd August on Balancer Liquidity Bootstrapping Pool to make it accessible in a fair, linear, and decentralized manner. The sale supply will be 1,000,000 MYTH and the sale will last for 48 hours and will officially conclude on 4th August. The Balancer sale will have a MYTH-USDC pool during the token issuance period.
"We aspire to bring the story of mythology to life, and that's why we introduced this new gamification model. We are developing strategic collaborations with artists around the world to create timeless mythical art god NFTs. Pat Lee is the leading celebrity artist and we hope more artists will be inspired to join the ecosystem," said the spokesperson at God Temple.

Microgravity announces winners of MGL Call of Duty: Mobile tournament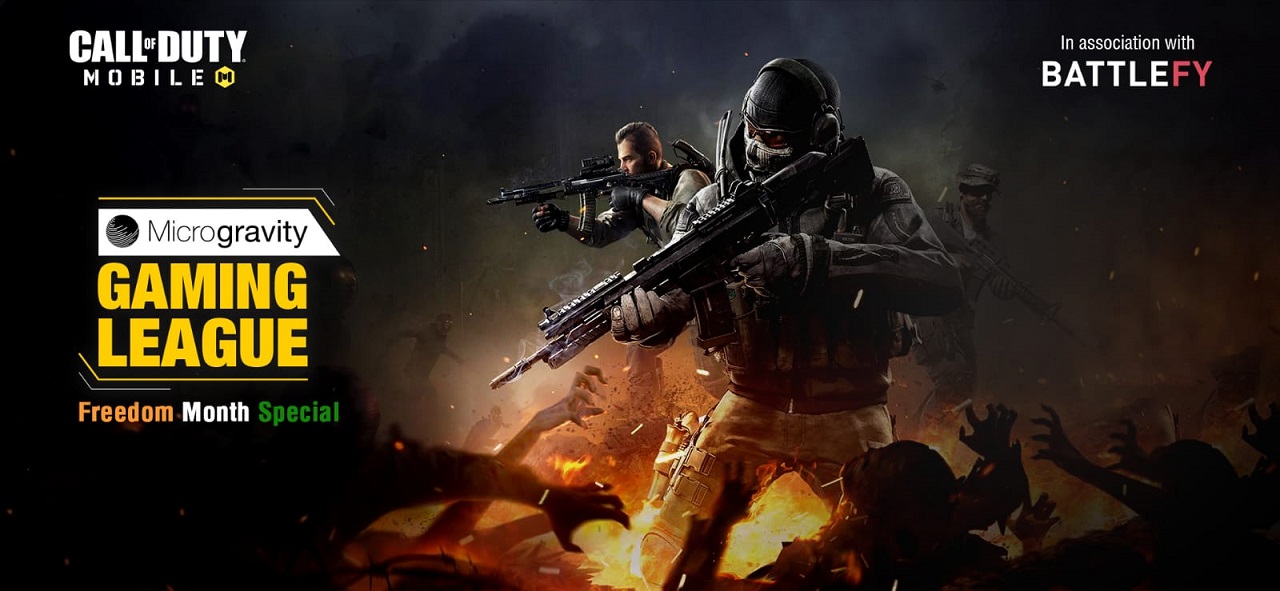 Reading Time:
3
minutes
Microgravity Ventures Private Limited, a facilitator of world-class gaming hubs and eSports tournaments in India, announced the winners of Microgravity Gaming League – MGL Call of Duty: Mobile, Team Deathmatch tournament. The two-day eSports tournament was held on 25 & 26 September in partnership with Battlefy. Top Call of Duty Squads from across the country competed against each other in a single eliminator format-based tournament in 5v5 multiplayer mode. All the participants were above 18 years of age and included professionals, enthusiasts and casual gamers.
The mightiest Call of Duty squads had to go through three phases – Qualifier Phase, Battle Phase and Zero Hour Phase. All the qualified squads competed against each other across multiple rounds in the Battle Phase. This phase was held in a single eliminator format-based tournament in 5v5 multiplayer mode. The top 8 squads were shortlisted for the quarter finals, semifinals and finals under the Zero Hour Phase and competed in a best of 3 format. The top 2 squads – True Rippers Esports & Team SUPREMACY battled against each other in the grand finale with True Rippers Esports coming out on top to conquer the Microgravity Gaming League (Freedom Month Special) – Call of Duty: Mobile tournament. The eSport tournament also witnessed some exceptional women gamers who were named #GamerGoddesses for their mind-blowing gaming skills.
Speaking on the occasion, Mr. Rahul Bhattacharya, Co-Founder and MD, Microgravity said "It was great to see squads from across the country participating and showing their best gamer skills in MGL Call of Duty: Mobile Tournament. The momentum and the quality of content backed with human interaction has taken this tournament to next level. We saw some intense competitions and some fantastic gameplays in all three Phases. We would like to congratulate True Ripper Esports, who conquered this league and all the other participants, including our GamerGoddesses who pushed their boundaries with great enthusiasm. India has some extraordinary talent and we are looking to continue hosting more such tournaments. We aim to enable gamers to become leaders in the gaming space while taking online gaming to a new high."
Microgravity gave an overall prize pool of over Rs. 1,00,000 to the winners. The tournament winners, True Rippers Esports won Rs. 35,000 for their top-notch performance and for rising as the conquers of the tournament. The 1st runner up Team SUPREMACY and 2nd runner-up Bounty Hunterz won Rs. 25,000 and Rs. 15,000 respectively. ChieZze from True Rippers with 68 kills was the Top Fragger and took home a prize of Rs. 5,000. Oggy from Team SUPREMACY with 21 assists won Rs. 5,000 for the Most Assisted Kills. The #GamerGoddesses crown was given to DhruviOO7 and SnippetSnipe, who were the top-ranked women gamers and split the winning prize of Rs. 20,000. Additionally, 5 lucky viewers won a prize voucher of Rs.1,000 each for answering questions during the live feed and for showing their unconditional support.
On winning the Call of Duty: Mobile Tournament, Real Nimrod of True Rippers Esports added "I am really proud of my team who outperformed today and it was an amazing experience competing against several competitive squads across the country. This tournament is a great encouragement for the Indian gaming community and we feel honoured to be a part of it. We are very grateful to Microgravity for providing this opportunity to budding gamers and motivating them to do better."
Microgravity has successfully organized three online gaming tournaments previously across PC, Mobile and Play Station which gained significant traction amongst online gamers. In May 2021, the MGL FIFA 2021 tournament was held which drew significant engagement from FIFA wizards with 3,000 registrations and 4 million impressions from across the country. MGL Free Fire was held during August and September 2020 with over 2.2 million impressions and over 20 thousand participants. Similarly, MGL Call of Duty: Mobile was organized in December 2020 and reported over 8 lakh impressions.
Pragmatic Play adds another boost to QTech Games' premier platform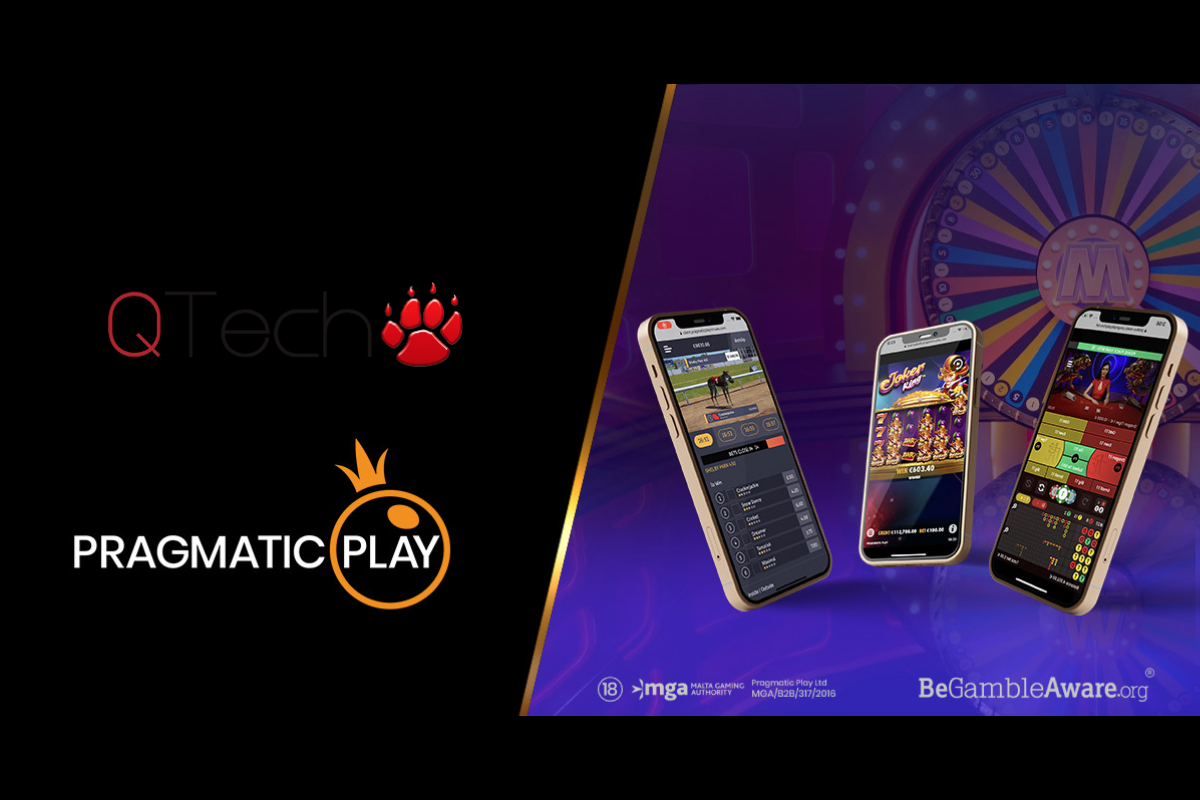 Reading Time:
2
minutes
Leading distributor further enhances its offering with Pragmatic Play

QTech Games, the leading games distributor for Asia and all growth markets, has announced its latest premium provider partnership with Pragmatic Play.
Under the terms of the new deal, Pragmatic Play's content (comprising its slots and live casino verticals) has been made available to QTech Games clients and their players, adding more muscle to a pioneering platform that is setting the pace for bringing the best online games to market across emerging territories.                                                 
Pragmatic Play's wide-ranging suite of high-class content is now helping to drive differentiation, increasing engagement and player-retention levels in the process. This portfolio features popular titles like The Dog House Megaways™ and more recent launches such as the Emerald King series and Yum Yum Powerways, alongside a host of live casino games, including baccarat, blackjack and multi-lingual versions of roulette.
This ever-evolving production line consolidates QTech Games' comprehensive catalogue of slot titles on a platform that delivers a definitive one-stop-shop for worldwide operators, thanks to its unrivalled localised depth and authentic gaming-vertical spread.
The agreement also expands Pragmatic Play's global footprint, opening up an array of both established and emerging markets for accelerated growth. QTech's platform boasts the broadest gaming portfolio around, localised for each region, with native mobile apps, powerful reporting and marketing tools, and 24/7 local-language support.
Ulf Norder, CCO at QTech Games, said: "We're excited to have partnered up with Pragmatic Play, whose distinct and diverse portfolio needs no introduction. The QTech Games platform is integrated with the best games from the planet's top providers – and Pragmatic's unique content sits near the summit of this mountain.
"In short, we can't wait to see how these games perform across a patchwork quilt of territories. Especially in developing gaming spaces where demand for a localised product set is paramount in tackling the diverse backdrop of cultural trends and player preferences.
Yossi Barzely, Chief Business Development Officer at Pragmatic Play, added: "QTech's ever-expanding reach, from Asia and Eastern Europe to LatAm, is always eye-catching. Forming a strong partnership with a leader in the Asian market allows us to continue to expand our presence in the region by supplying operators with the compelling content for which we're renowned.
"This collaboration has enhanced our speed-to-market and will set us up to deliver a defining digital gaming experience for all players, no matter where they set their scene on the world's stage. With this reputation for delivering quality games to players in progressively diverse markets, we look forward to seeing our games form part of QTech's wider offering."
Earlier this year, QTech Games broke further ground as the leading distributor across emerging markets with the launch of an industry-first, cross-supplier rewards feature, Network Progressive Jackpot, unpacking a cutting-edge acquisition and retention toolbox for its global partners.
Pragmatic Play currently provides up to five new slot titles a month, as well as an extensive range of live casino and bingo products through its multi-vertical repertoire. The company's entire portfolio is available through a single API integration.
NODWIN GAMING PARTNERS WITH SAMAY RAINA AND CHESSBASE INDIA TO LAUNCH AN EXCITING ONLINE CHESS LEAGUE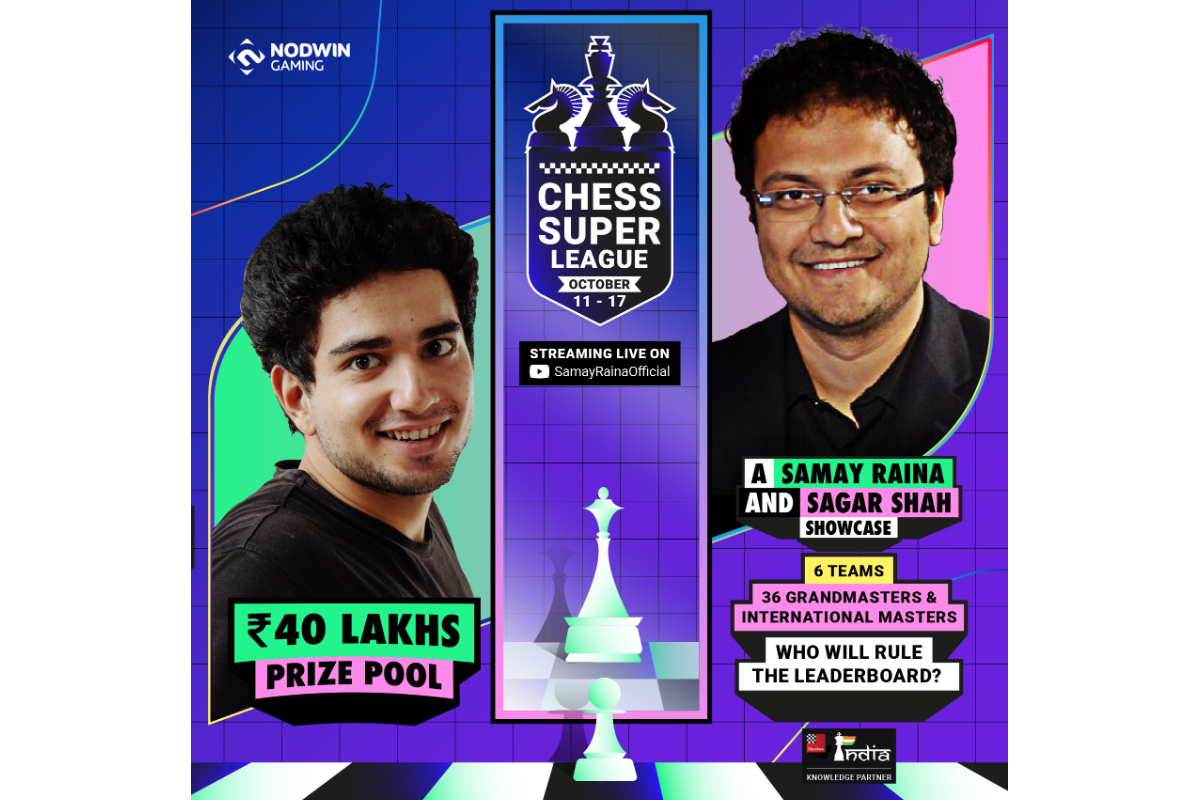 Reading Time:
2
minutes
NODWIN Gaming, South Asia's leading esports company,  Samay Raina, one of the world's top chess streamers and ChessBase India, India's largest chess media company are partnering to launch a new and exciting online chess league called the Chess Super League (CSL).
The first season of the Chess Super League will run between 8-11 pm from 11th to 17th October 2021 featuring 6 top Grandmasters across the globe among Men and Women – 6 top men and women players from India and 6 top Indian junior boys and girls. The 6 teams of 6 players each will give viewers the rare opportunity to see players come together to battle for a prize pool of a whopping INR 40 Lakhs.
The teams will be spearheaded by franchise owners who will support and represent their squad through the Chess Super League. The franchise owners of the debut edition include the likes of Tanmay Bhat, Raftaar (Kalamkaar), Zakir Khan, MortaL (S8ul), Biswa Kalyan Rath and Shreyas Srinivasan (CEO, PayTM Insider). These franchise owners will act as ambassadors and will be the torch bearers for their teams for the entirety of the league.
This league will see Grandmasters like Ding Liren, Hikaru Nakamura, Anish Giri, Teimour Radjabov, Hou Yifan (the strongest female player in the world), Muzychuk sisters, Nana Dzagnidze, Alexandra Kosteniuk, Vidit Gujrathi, Sasikiran Krishnan, Koneru Humpy, Dronavalli Harika, Tania Sachdev and young grandmasters like Gukesh, Raunak Sadhwani, Savitha Shri and others.
The league will be broadcast on Samay's YouTube channel, and will feature Sagar Shah (CEO, ChessBase India) and Samay as the hosts and commentators. Sagar and Samay began streaming chess together in early 2020. Their extremely entertaining yet highly informative streams have garnered over 650 million views till date as the unique chemistry they share creates chess content that can be understood and enjoyed by amateurs and professionals alike.
"I have enjoyed streaming chess with Sagar and have been incredibly lucky to have some of the best players in the world play chess on my channel and the best fans in the world watching us have fun week after week. The logical next step is to launch a league that will feature some of the best talent from India and around the world and I can't be happier than to be able to do it now. Fans will love the competitive intensity of what we have planned and as always will enjoy the thrill of watching high quality chess with us," said Samay Raina.
"Indian chess is on the rise and experts all across the world have dubbed India as the next powerhouse in the world of chess. We have many strong players, we have many young talents. This online league will give more exposure and opportunity to Indian players, especially the youngsters. Right since its inception, ChessBase India has tried its best to power chess in India and this online league is a step in the right direction." said Sagar Shah, Founder, Chessbase India.
"Chess Super League is the first property that we are announcing after the acquisition of the gaming business of OML and is a testimony to the fact that gaming, eSports and comedy have significant synergies and shall come together in a big way. It is a sampling of many such collaborations between the different forms of gaming entertainment that the world will see." said Akshat Rathee, Managing Director, NODWIN Gaming.