Dive into native gambling industry knowledge at the virtual Central and Eastern European Gaming Conference (CEEGC 2021 Virtual)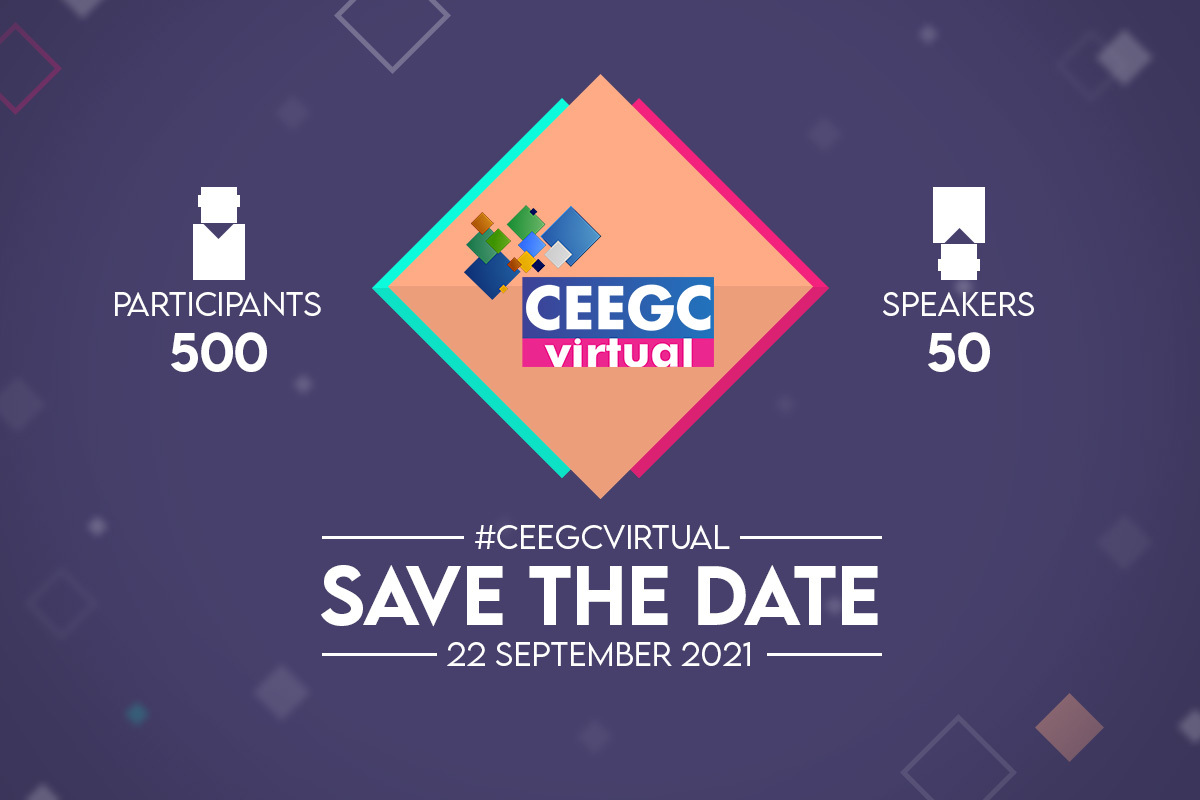 Reading Time:
2
minutes
The traditional yearly CEEGC will be hosted in a virtual format on 22 September and brings together top industry specialists from the CEE, CIS, and Balkans.
The team at Hipther Agency is excited to announce the comeback of one of the most important conferences in the Central and Eastern European region, the CEEGC.
The yearly Central and Eastern European Gaming Conference was launched in 2016 and is the crown event for the gambling industry professionals that are looking to dive into quality discussions about the CEE, CIS, and Balkans.
Register here for free | View the agenda
In 2021, the event will be held in the virtual format and focuses on industry updates from Romania, Croatia, Hungary, Slovakia, Czech Republic, Slovenia, Poland, Russia, Ukraine, Bosnia and Herzegovina, Macedonia, Serbia, Austria, Switzerland, Germany and more.
Besides the regulatory talks and burning questions being answered about certain jurisdictions, the audience will have the opportunity to hear more about why the region is so important in the development of eSports.
Zoltán Tűndik, Co-Founder at HIPTHER Agency, stated: "CEEGC is the first conference series we launched back in 2016 and even if we can't meet in person this year at the luxurious Ritz-Carlton Budapest, we are bringing you the opportunity to hear more from the experts who represent the industry for many years in the CEE, CIS and Balkans regions."
The conference is sponsored by UltraPlay, Nordic Gambling, and PLANZER LAW.
Among the already confirmed industry experts, you can find:
Cosmina Simion – Managing Partner at Simion & Baciu
Nadiya Attard – Director of Sales at Relax Gaming
Lyubomira Lazarova – Chief Marketing Officer at UltraPlay
Alex Iaroshenko – CEO at Betbazar
Ilya Machavariani – CEO and Senior Partner at 4H Agency
Lazar Miučin – VP of Strategic Partnerships at NSoft
Luka Popović – Partner at BDK Advokati
Peter Ivanov – Head of Trading at UltraPlay
Marek Suchar – Head of Partnerships at Oddin.gg
Aleksej Mišković – Senior Partner at Law Firm Glinska & Mišković Ltd.
Oskar Fröberg – CEO and Founder of Abios
Piotr Dynowski – Partner/Attorney at Law/Head of IP/Media/Tech&Comms Practice at Bird & Bird Poland
Jaka Repanšek – Media and TECH Law Expert
Joe Ewens – Managing Editor of Vixio
Dr.Simon Planzer – Partner at PLANZER LAW
Jan Řehola – Director at IFGR and Partner at PS Legal
Dr. Robert Skalina – Senior Advisor at WH Partners
Gábor Helembai – Senior Associate at Bird & Bird Budapest
Andrius Gabnys – Founding Attorney at Gabnys.Gabniene
Dan Iliovici – Vice President at Rombet
…and many more
If you haven't already registered, make sure to register here for free.
The strategic partners of the meetups are GameOn and Square In The Air.
For further sponsorship/speaking and marketing inquiries, make sure to reach out to Andrada Marginean (B2B Sales Executive at Hipther Agency).
For media-related inquiries, please contact Alexandru Marginean (Marketing Specialist at Hipther Agency).
To receive constant updates, subscribe here: http://eepurl.com/hfyZxf

Betsson Group: Two Wins at the Baltic and Scandinavian Gaming Awards 2022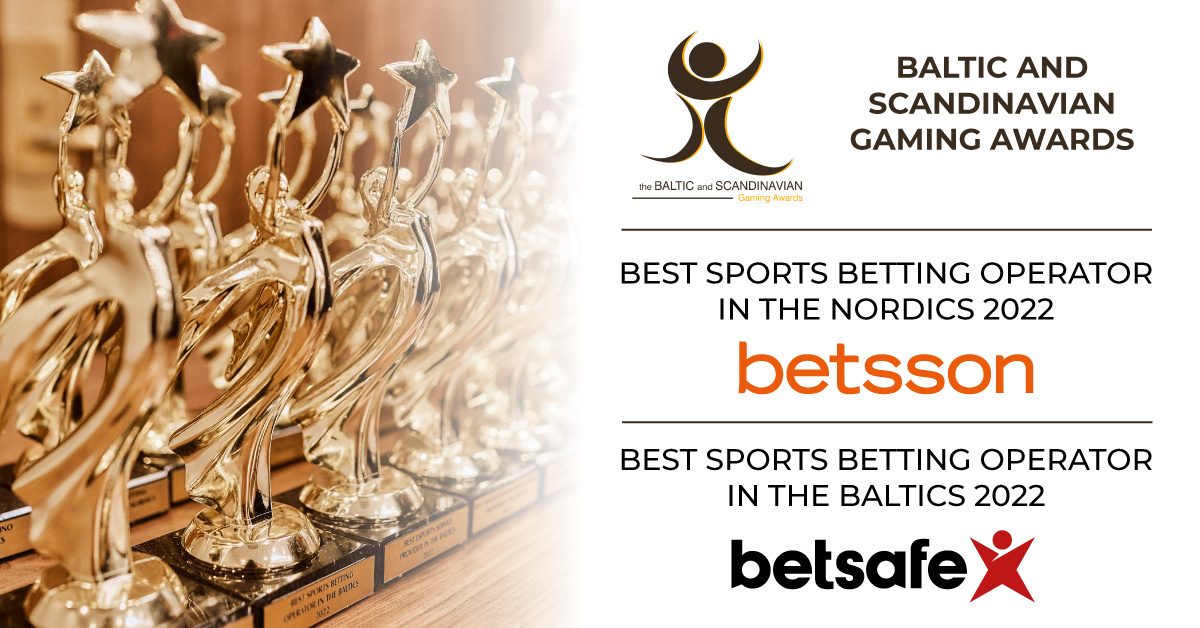 Reading Time:
< 1
minute
Betsson Group have won two awards at the Baltic and Scandinavian Gaming Awards! Launched in 2019, the BSG Awards ceremony are held as part of the MARE BALTICUM Gaming Summit, the leading boutique style gambling industry conference of the Baltic and Scandinavian region.
This year's Awards and 5th edition of the MARE BALTICUM Gaming Summit were held on 12th May in Vilnius (Lithuania). The BSG awards aims to reward the hard work of companies within iGaming that are active in the Baltic and Scandinavian region. For a fully transparent process, the final winners of each category are decided by a special voting session during the conference.
Betsson was awarded as the Best Sports Betting Operator in the Nordics 2022, while Betsafe was awarded as the Best Sports Betting Operator in the Baltics 2022.
UltraPlay is shortlisted for the BSG and EGR Awards once again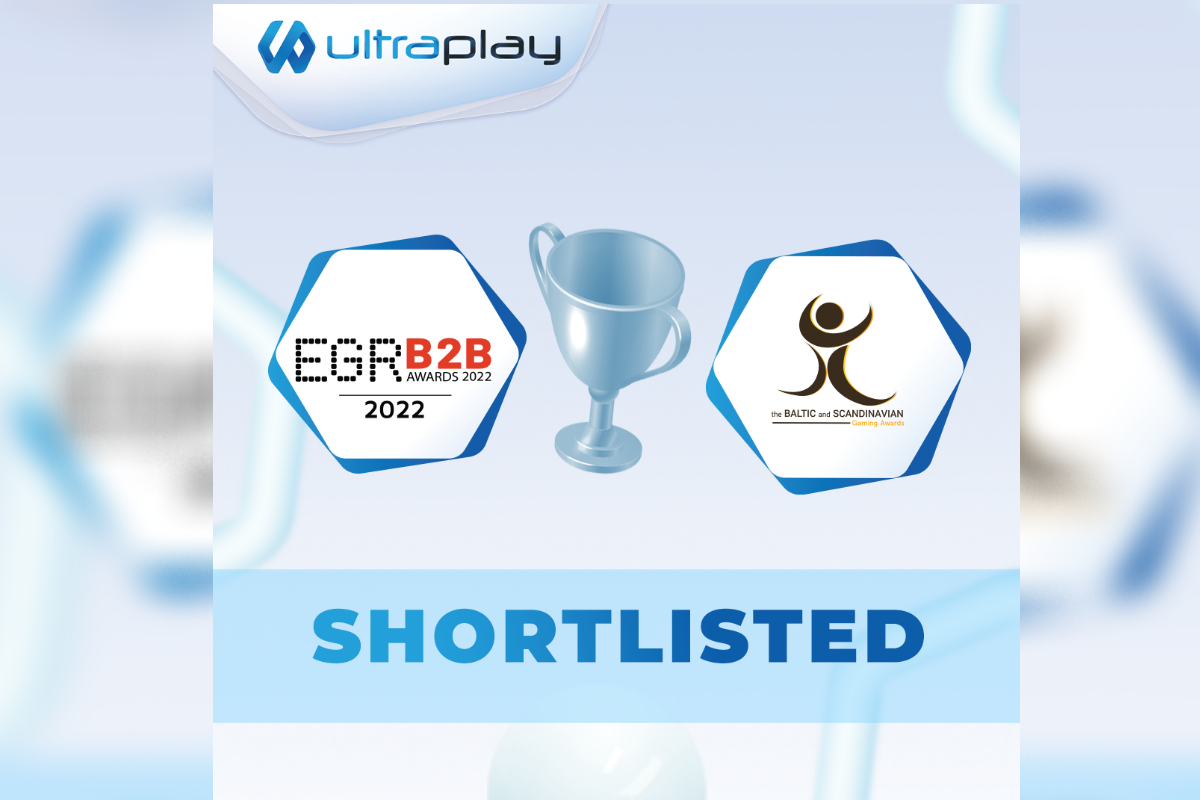 Reading Time:
< 1
minute
UltraPlay has been shortlisted for the BSG Awards 2022 in the following three categories.
"Best eSports Service Provider in The Baltics."
"Best eSports Service Provider in The Nordics."
"Best Sports Betting Provider in The Baltics"
The BSG Awards aim to recognize the accomplishments of gaming software suppliers, operators, and service providers that are active in the Baltic and Scandinavian regions. In March, people voted online for their favorites to help them reach the top five in their respective categories.
The winners will be selected by the attending delegates during a final voting session. The conference and awards ceremony will take place on May 15th, in Vilnius, Lithuania.
The multi-awarded betting provider UltraPlay has been shortlisted for the EGR B2B Awards in the category eSports Betting Supplier of The Year!
UltraPlay won this prize two years in a row – in 2019 and 2020. Now the company is very excited to be once again recognized as a leading iGaming supplier at one of the most prestigious awards in the industry!
The EGR B2B Awards 2022 celebrate the very best service providers in the online gaming industry, recognizing the achievements of suppliers across all the major iGaming disciplines including betting and gaming software, networks, mobile and many more.
The awards ceremony will be held on June 15th 2022 at The Brewery in London.
MARE BULTICUM Gaming Summit ready to smash records with return of live events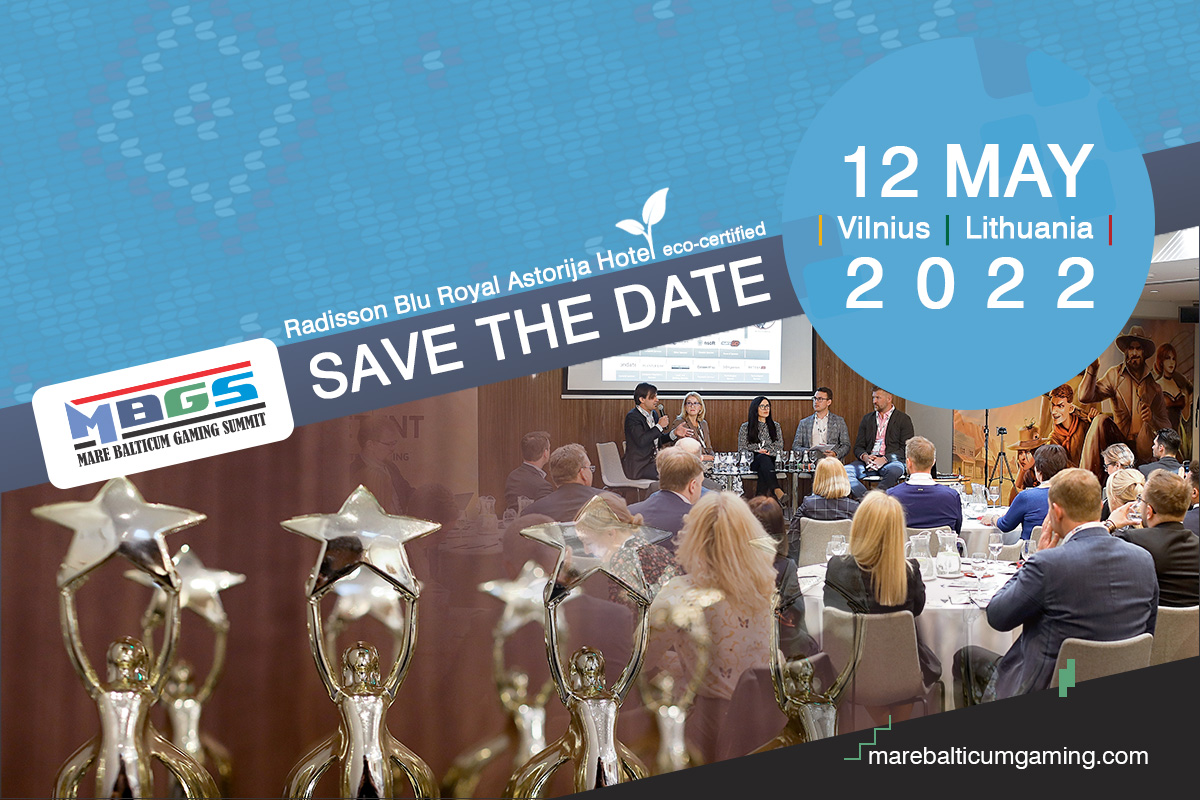 Reading Time:
2
minutes
Two weeks to go until Vilnius summit – with 85% of tickets already sold out
European Gaming, Central and Eastern Europe's leading betting and gaming media platform, is set to host this month's soon-to-sell-out MARE BALTICUM Gaming Summit.
With 85% of the event's tickets sold-out with two weeks still to go, the Hipther-organised event will mark the return of the Baltic region's first in-person gaming event since the onset of COVID in 2020.
The 5th edition of Hipther's boutique European Gaming summit restarts its in-person format on May 12, 2022, in Vilnius, Lithuania, at the eco-friendly Radisson Blu Royal Astorija Hotel, located in the Baltic capital's UNESCO-certified old town.
Promising a hugely impressive roster of regional thought leaders and regulatory authorities, the Tom Horn, Endorphina and Nordic Gambling sponsored MARE BALTICUM Gaming Summit provides a unique open platform for stakeholders and industry operators, as well as a wealth of networking opportunities for gaming executives.
The event's extensive roster of expert speakers includes Dainis Niedra (Managing Director Central & Eastern Europe at Enlabs), Kaido Ulejev (Commercial Director CEECA at Betsson Group) and Morten Ronde (Managing Partner at Nordic Gambling), with a whole host of further respected industry leaders confirmed to attend.
Alongside the summit is the BSG Awards, launched in 2019, which have become the most important gaming industry awards in the region after its reputation for being an independent, fair and representative awards event that recognises significant achievements within the industry.
With voting closed on 10th April, the shortlist sees a variety of betting and iGaming companies make the top 5 for its wide selection of highly competitive categories, including the likes of BetGames, Relax Gaming, Betsson, SIS and Kiron Interactive.
To provide a fully transparent process, the final winners of each shortlist category will now be decided by a special voting session held over the day of the conference.
Ahead of the conference, the 11th of May will also see the launch of TECH Meetup Baltics, landing the day before the conference, bringing attendees a full day of startups, SMEs, and large enterprises from the Baltic region.
Offering a wealth of insights across innovation and compliance, delegates will include high-level government officials, fintech, blockchain and cybersecurity experts, as well as multiple panel discussions and exclusive keynote presentations.
Set to mark its inaugural year, Hipther agency envisions TECH Meetup Baltics to become MARE BALTICUM's sister event, which will tour the Baltics every year.
Commenting on the return of live events in the Baltic region, Zoltan Tuendik, Founder and Head of Business and Events at European Gaming and Hipther Agency said:
"With just two weeks to go, we're ready to rock Vilnius with the region's first proper in-person gaming conference in three years!
"While we were always sure MARE BALTICUM would be in high demand, we've been absolutely blown away by the amount of enthusiasm we've had from our friends and partners.
"I have no doubt it will prove to be an absolutely fantastic conference with a whole host of speakers and delegates set to deliver some of the best insights and discussion tracks available across the Baltics and Scandinavia."