DUBIT RAISES $8M FOR ROBLOX ESPORTS EVENTS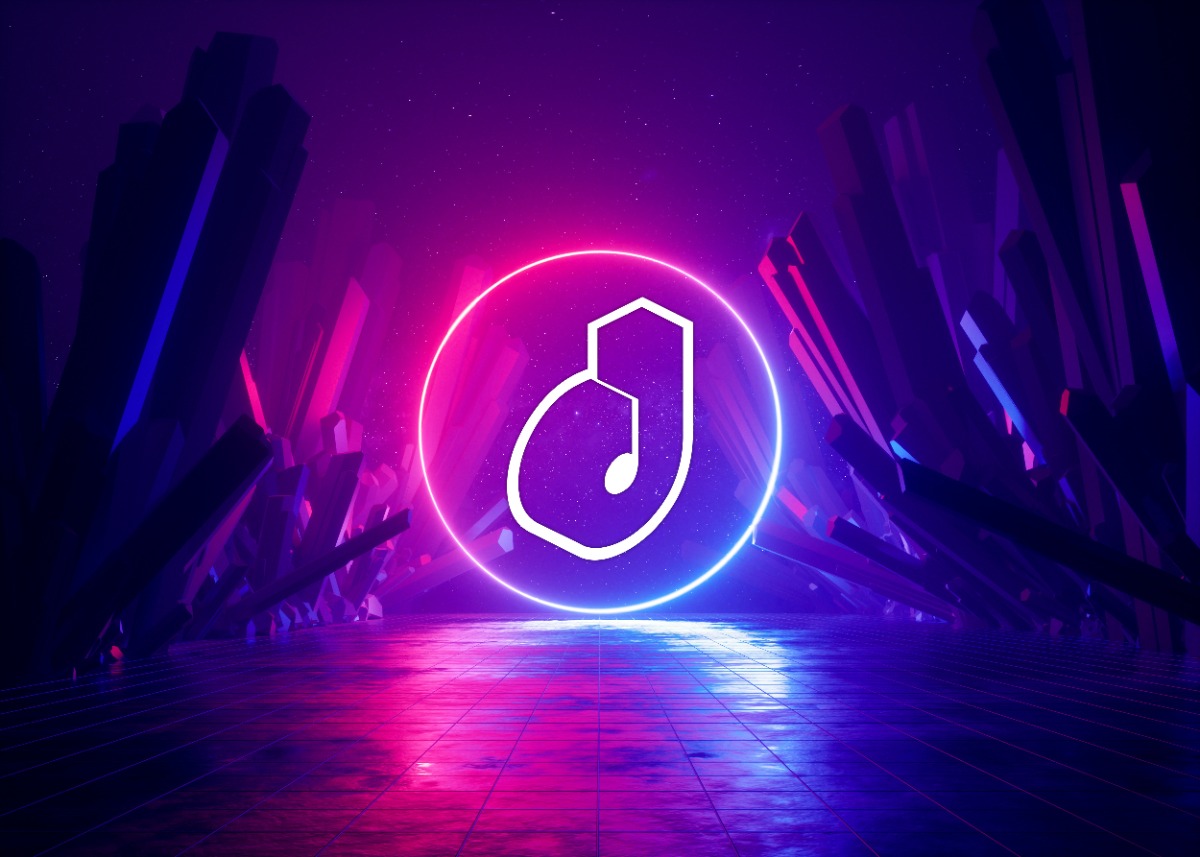 Reading Time:
2
minutes
Dubit, the games studio and developer of virtual worlds for twenty years, has raised USD $8M to launch the world's first live esports league in the metaverse, starting in Roblox. Dubit works with companies such as Disney, Facebook and Lego, and is already taking brands into Roblox.
The funding round was led by Metaventures and French investor Jean-Charles Capelli, valuing Dubit at USD $55 million. The company will now expand its existing metaverse activity, introducing Metaverse Gaming League (MGL) to pioneer branded gaming events and esports tournaments. Metaventures and Dubit are also creating consumer lifestyle experiences such as concerts and fashion shows for the metaverse.
Currently in beta, Metaverse Gaming League hosts regular live-streamed events in Roblox, the gaming and social platform with over 200 million monthly users. Events take place in popular games, and unlike professional esports events MGL offers everyone the chance to participate and win prizes, not just the elite players. Following its launch on Roblox, it will expand to other leading metaverse gaming platforms, such as Minecraft and Core.
Announcing the raise, Dubit Co-Founder, Matthew Warneford, commented:
"We're delighted to be working with Jean-Charles Capelli to pioneer new ways in which brands can enter the metaverse, such as through our Metaverse Gaming League. The investment will also allow us to create massively interactive live events in music and fashion that brands can partner with. It's an exciting time for Dubit, putting all of our experience and expertise to work in the metaverse."
Metaventures' Jean-Charles Capelli added:
"Dubit is in the perfect position to take advantage of the new opportunities in the metaverse. No other company has 20 years experience in developing and launching virtual worlds, combined with a great network of brands and organisations that it works with around the world. As an entrepreneur and musician, I'm proud to invest in Dubit, and I'm excited to help scale up the incredible experiences it creates for users of Roblox and other metaverses."
Dubit was founded in 1999 by a group of teenagers who created the first Flash virtual world for young people. Now a global team of over 100 people, Dubit creates games and experiences for brands around the world, and has built a world class Roblox team, experience in building games with billions of plays.
As well as creating games for brands, Dubit also partners with many of the top existing Roblox games to introduce branded content for their millions of monthly players. Dubit's network of partner games already has hundreds of millions of monthly players. In 2022, Dubit will further expand its US presence by opening a studio in New York City.

YouTube star, AboFlah on track to raise more than US$10 million for refugees, will continue living in a glass room near Burj Khalifa until completed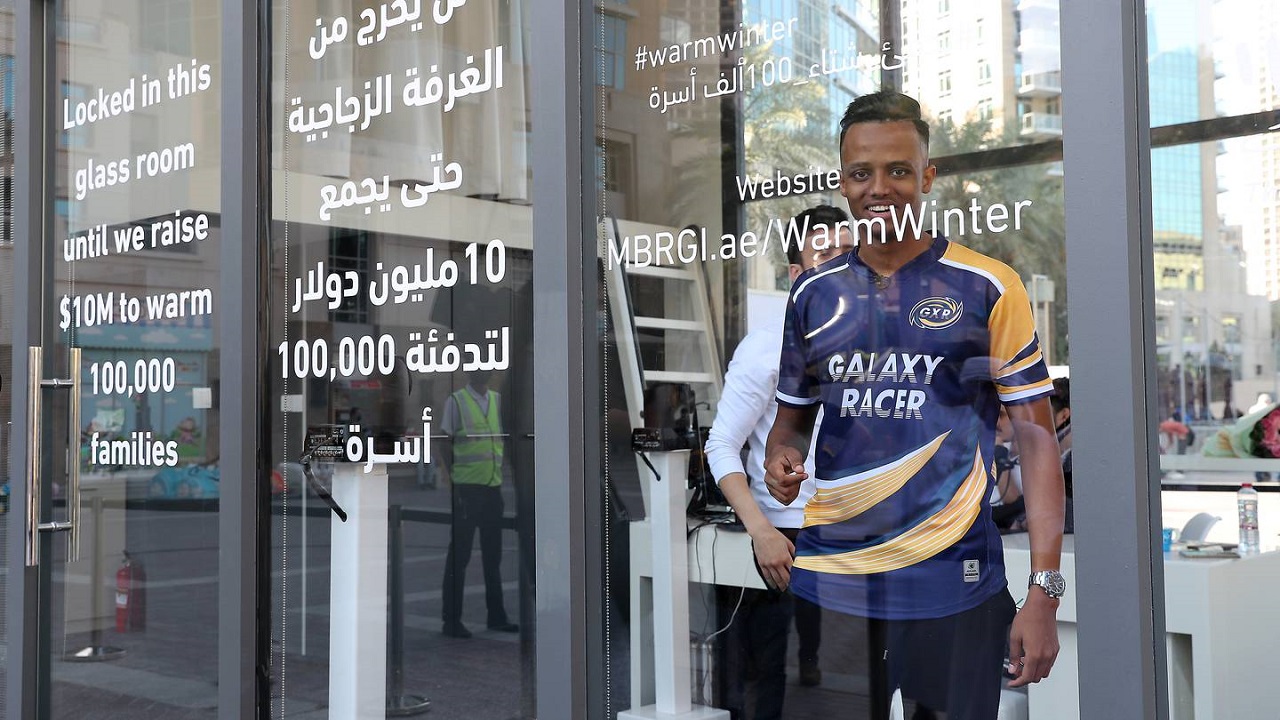 Reading Time:
4
minutes
The World's Coolest Winter campaign, which celebrates the UAE's most beautiful tourism destinations, is extending humanitarian support to more than 100,000 refugees and people in need through a new humanitarian initiative called Warm Winter.
The campaign has collaborated with Galaxy Racer's Content Creator AboFlah, to support hundreds of thousands of refugees and families in need in Africa and the Arab world. It aims to raise over US$10 million to provide food, winter clothing, blankets, mattresses and critical aid to help displaced men, women and children prepare for harsh winter conditions.
Launched in partnership with Mohammed bin Rashid Al Maktoum Global Initiatives and Galaxy Racer, a Dubai-based lifestyle organization that specializes in esports, gaming, lifestyle and handles AboFlah's presence and activations, the humanitarian campaign is calling on everyone to help vulnerable people get through the winter. It will provide aid and support to the largest number of refugees and people in need in cooperation with the United Nations High Commissioner for Refugees (UNHCR) and the Food Banking Regional Network.
Anyone from anywhere in the world can donate to the humanitarian initiative. Contributions can be made to the Warm Winter campaign, which started on January 7th 2022, at MBRGI.ae/WarmWinter.
As part of the campaign, AboFlah is living in a glass room in Downtown Dubai, near the Burj Khalifa, until US$10 million is collected, with USD$4m raised so far. The live-stream is taking place on YouTube and other content creators and influencers will be collaborating and creating their own posts to raise awareness of the humanitarian initiative.
AboFlah's YouTube channel is one of the fastest-growing YouTube channels in the world, with over 23 million subscribers and over 2.8 billion views. He is followed by millions of fans who avidly watch his vlogs, comedy shorts and formatted shows covering video games and popular culture.
Millions in Need of Support
AboFlah said: "Warmth in winter for those facing harsh winter conditions is no less important than food and water. There are millions of refugees and displaced people who need all the support they can get. I wanted to participate in this humanitarian initiative and hope everyone will contribute by bringing warmth to the lives of those who are deprived of it. The World's Coolest Winter campaign deserves appreciation for launching Warm Winter in cooperation with Mohammed bin Rashid Al Maktoum Global Initiatives and I am proud to support it."
Joint Efforts to Directly Reach Those in Need
For her part, Sarah Al Nuaimi, Director of Mohammed bin Rashid Al Maktoum Global Initiatives, said: "The Warm Winter initiative from the World's Coolest Winter campaign represents joint efforts and fruitful cooperation between reputable institutions in charity, humanitarian and relief. We are pleased to see Mohammed bin Rashid Al Maktoum Global Initiatives, UNHCR and the Food Banking Regional Network unite alongside influential content creators to raise awareness about this important cause. Warm Winter reaffirms the UAE's established culture of compassion and humanitarian work. As we celebrate our nation's beautiful natural and touristic attractions during the cooler months, we will not neglect nor forget refugees and needy families facing bleak, life-threatening conditions in other parts of the world this winter."
Galaxy Racer Links Content Creators with Humanitarian Initiatives
For his part, Paul Roy, CEO of Galaxy Racer, said: "At Galaxy Racer, we believe in giving back to the community and all of us, including our content creators such as AboFlah, share this value as well. AboFlah has done a lot of charities in the past and has been an inspiration to many. We are confident this initiative is going to be record-breaking for the right reasons and we are happy to support the Mohammed Bin Rashid Al Maktoum Global Initiatives and its partners into making this a reality for the greater good with positive impact."
Founded in 2019 with its headquarters in Dubai, Galaxy Racer is the largest esports, gaming and lifestyle organization in the world, and plays a key role in supporting the campaign, by utilizing its leading global role to attract some of the most prominent content creators in the region. The organization has previously achieved several successes, including its global partnership with LaLiga, Spain's top professional football league, organiser of the GirlGamer Festival World Finals in Dubai and organised a Dubai inter-school FIFA tournament, including awarding deserving scholarships worth a total of US$70,000 to the winners, which contributed to achieving Dubai's vision in the field of the future of technology. Through its several activities, it encouraged young people to explore new job opportunities in the esports and gaming industry, to establish Dubai as a regional and global hub for competitive esports events.
Direct Access to Hundreds of Thousands of Beneficiaries
UNCHR and the Food Banking Regional Network will purchase basic supplies and necessities such as blankets, winter clothes and heating appliances and provide them to refugees in Jordan, Iraq and Lebanon. The assistance will also extend to individuals and families in Syria and Egypt. UNHCR estimates that there are 3.8 million refugees and displaced people in the Arab region, as well as millions in Africa, who need critical assistance to survive winter.
Khaled Khalifa, Senior Advisor & Representative to the GCC, UNHCR, said: "UNHCR provides vital support to millions of refugees and displaced people in the region. Through our cooperation with Mohammed bin Rashid Al Maktoum Global Initiatives, we can jointly implement large-scale campaigns to relieve hundreds of thousands of refugees from life-threatening conditions. We are pleased to support the Warm Winter initiative, which reaffirms the importance of the collective efforts led by the UAE to provide relief to those most in need, in cooperation with global partners."
An Open Letter of Solidarity
Dr. Moez El Shohdi, Founder and CEO of the Food Banking Regional Network noted that the humanitarian initiative launched by World's Coolest Winter campaign, which aims to provide all the necessities for a warm winter to all those in need, embodies the values ​​of compassion, kindness and human solidarity.
He said: "FBRN is proud to cooperate with MBRGI, UNHCR and content creators interested in humanitarian work on this critical project. Warm Winter will provide direct support to refugees and those in need, serving as an open message of solidarity to aid millions of refugees and displaced people facing bleak conditions this winter."
Warm Winter is an extension of AboFlah's past humanitarian work. A previous campaign in October 2021 raised US$1 million from 31,000 donors during a 28-hour live broadcast which garnered over 28 million total views, to support refugees in Syria, Lebanon, Jordan and Iraq in coordination with UNCHR.
OR Esports Teams Up with KFC India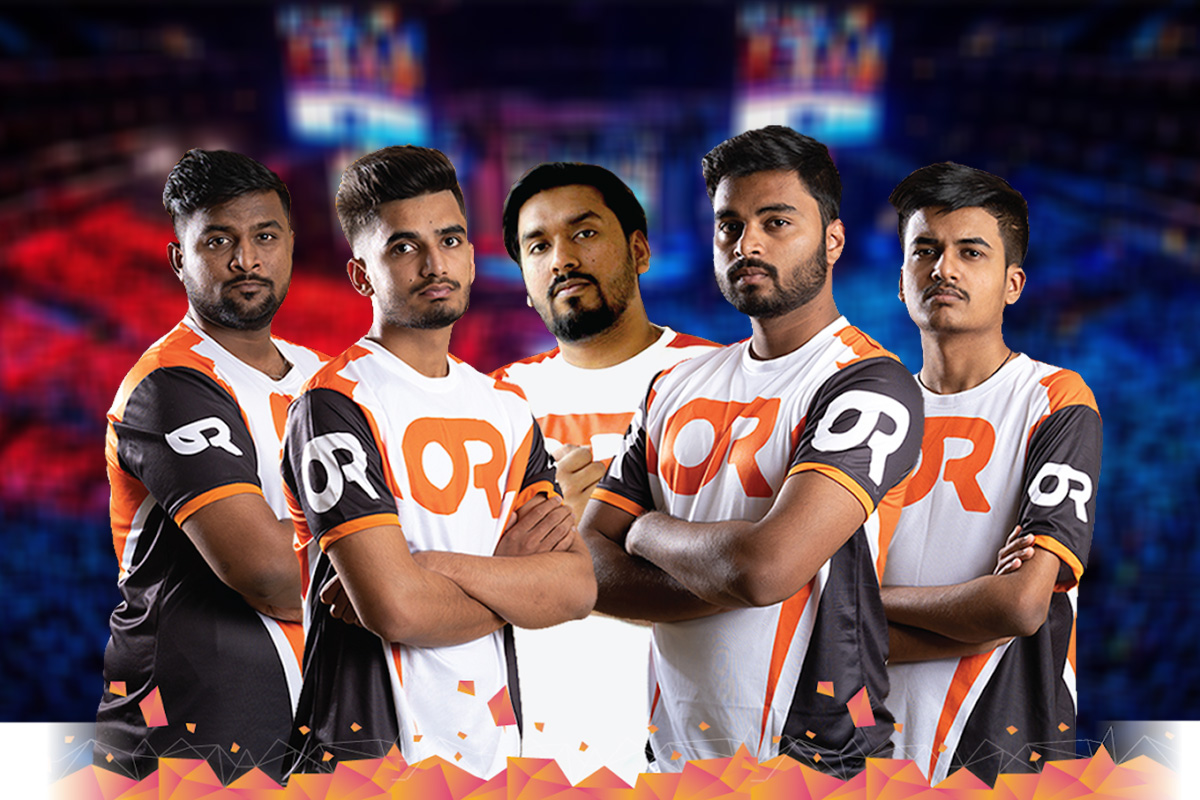 Reading Time:
2
minutes
OR Esports has announced fast-food franchise KFC India as its "Winner Winner Chicken Dinner" (WWCD) sponsor for 2022.
As sponsors, KFC would support streaming of gaming events, provide unique jerseys for players to wear their excitement and also perhaps surprise players with a digital avatar of Colonel Sanders! As brands in India battle for Gen Z's attention, being the "Winner Winner Chicken Dinner" sponsor puts KFC India in the very battleground where all the action is taking place. As makers of the World's Tastiest Chicken, KFC India will now be inducing some "crispiness" in the gaming arena as well, giving their young netizen consumers an opportunity to enjoy their KFC Bucket and have it too!
"KFC is always open to collaborating with culturally relevant partners, in a way that's distinctive. E-gamers and KFC fans in India share commonalities of being passionate, youthful and innovative. Hence, we're excited to announce our partnership with OR Esports, one of India's most exciting mobile gaming teams. Being the first WWCD (Winner Winner Chicken Dinner) sponsor sounds pretty epic. And what better way to celebrate a great game of BGMI than a bucket of KFC's hot and crispy chicken dinner! Now, that's what I call Finger clickin' good," Moksh Chopra, Chief Marketing Officer at KFC India, said.
In today's competitive arena, winning a battle royale match is no easy task, outlasting other players requires cunning, skill, and exceptional coordination. "Winner Winner Chicken Dinner" is a popular phrase gamer's shout to celebrate a victory in one of India's most popular multiplayer battle royale games Battlegrounds Mobile India (BGMI). This collaboration enables the brand to engage with the fast-growing gaming audience via direct connection with their favourite game and convert them into loyal customers in the longer run.
"To have one of the world's leading QSR brands – KFC India – join us, reaffirms OR Esports' commitment to scale esports with the world's best brands. Anchored by a slate of content activations and interactive fan engagement, this partnership provides KFC with the perfect platform to directly engage new and long-time loyal KFC fans and the esports community. With a shared passion for gaming and finger lickin' good food, we're excited about the incredible fan experiences and milestones we will accomplish together," Kasturi Rangan, CEO at OR Esports, said.
BETBY TO DRIVE TWO ESPORTS ENTERTAINMENT GROUP BRANDS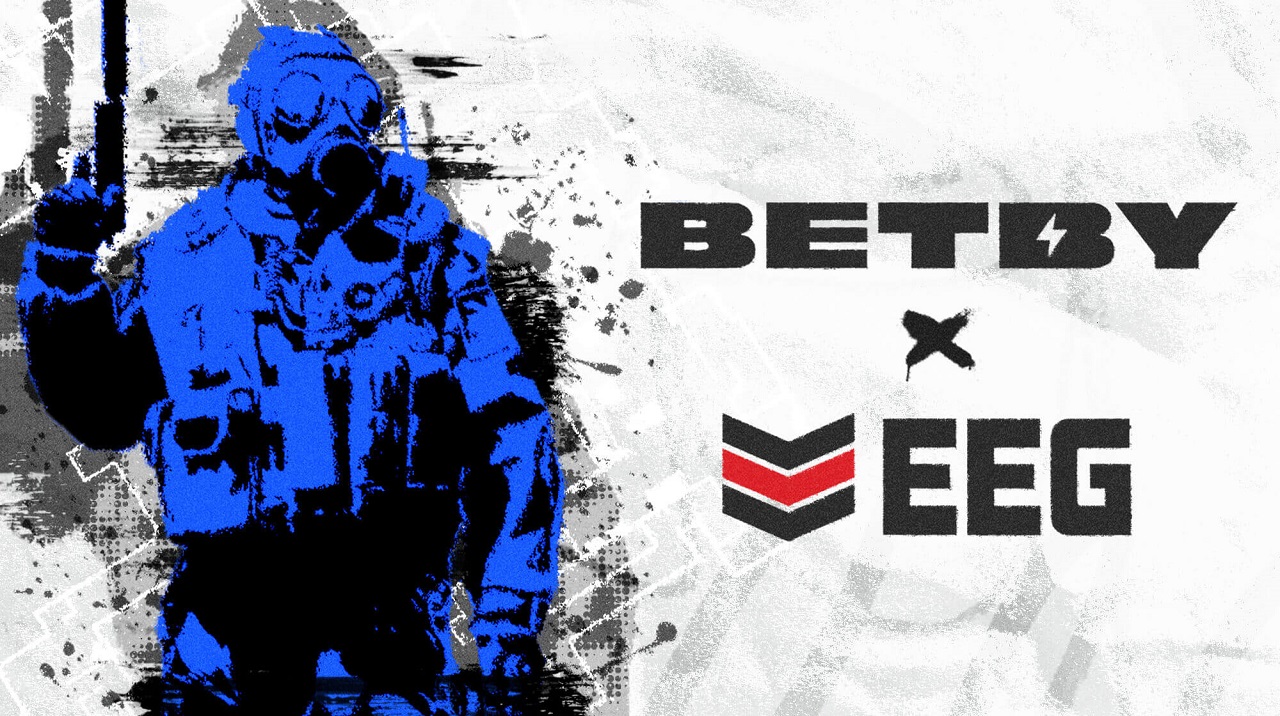 Reading Time:
< 1
minute
BETBY, the innovative sportsbook supplier, has partnered with Esports Entertainment Group to power the operator's SportNation and Viebet brands.
The deal sees a strengthening of the relationship between the two companies, following previous collaborations through Esports Entertain Group's purchase of the Idefix platform.
The agreement will see BETBY significantly expand its reach in MGA markets, powering the sportsbook of both popular brands.
It marks a strong start to the year for the provider, which enjoyed a stellar 2021 in which it significantly grew its estate in markets all over the globe.
Chris Nikolopoulos, Chief Commercial Officer at BETBY, said: "Esports Entertainment Group is a major force in the space and we're delighted to power two of its brands.
"We pride ourselves on creating best-in-class solutions for customers and look forward to working closely with them to bring fantastic sports betting experience to fans."
Michael Wilson, president of iGaming at Esports Entertainment Group, said: "We're always looking to work with forward-looking, innovative companies that align with our own vision and BETBY does just that.
"With an exciting product, excellent working relationship and strong track record of success, we look forward to this partnership."