Heinz Maps Out "Hidden Spots" In Call of Duty®: WarzoneTM Pacific's New Caldera Map to Highlight Snack-Safe Zones For Players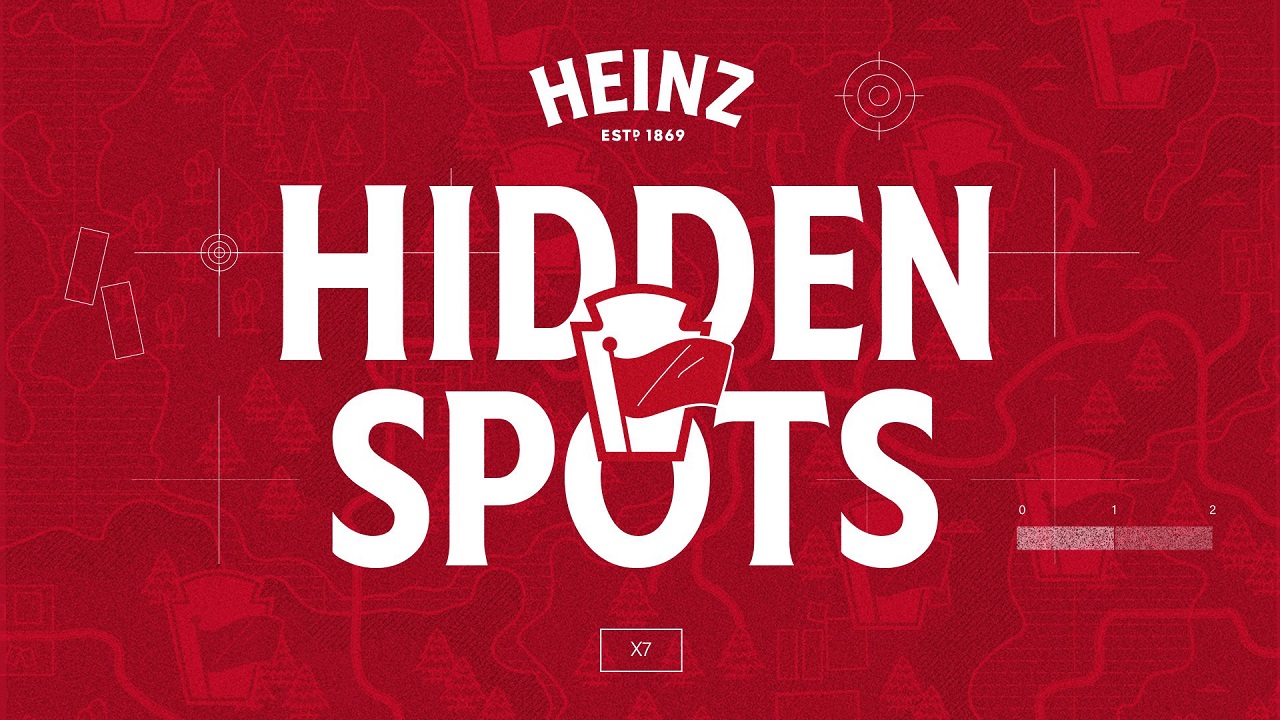 Reading Time:
3
minutes
Hungry in the middle of the Warzone? Heinz has a solution. Gamers know that eating while playing games is one big hurdle, even more so on a map that has just released.
In fact, gamers spend roughly eight hours and 27 minutes each week playing games – so when it comes to Call of Duty, one of the world's biggest video game franchises, it's nearly impossible to take a snack break during gameplay.
To help gamers find more magic in mealtime while playing their favorite video game, Heinz, the World's #1 Ketchup brand, teamed up with Call of Duty: Warzone Pacific to identify hidden spots in its latest map Caldera to safely enjoy a well-deserved break and eat a delicious burger with Heinz in real life.
Fans and gamers can tune into Twitch and YouTube this weekend (Friday 17th – Sunday 19th December) to watch top Call of Duty: Warzone Pacific streamers reveal Heinz Hidden Spots in-game and enjoy a burger break as they explore the new map.
"80% of gamers eat and drink while playing, but it's much harder to do this in multiplayer online games like Call of Duty, where an ill-timed break can cost you the match," says Isabella Rizzo, VP of Marketing at Kraft Heinz.
"Heinz brings the magic to mealtime, whether you're sitting around the dinner table or enjoying a quick bite mid-game, and now we're helping Call of Duty gamers safely recharge with a burger break in one of the new points of interest on Caldera. Here at Heinz, we say just eat. No Defeat."
Top streamers from the UK, US and other brand markets across the globe have joined forces with Call of Duty to map out safe, quiet spots in the new Warzone Pacific Caldera game to ensure that players can take a break to eat a burger and fries without the fear of getting sent to the Gulag.
"The launch of Caldera is a unique opportunity for Call of Duty and Heinz to bring our audiences together in new and exciting ways," said Tyler Bahl, Vice President and Head of Marketing, Call of Duty.
"As the community explores and discovers the new map, Heinz is giving them a chance to experience the new Warzone offering in a fun and engaging way."
With Hidden Spots, Heinz is making its debut with an ever-growing audience of gamers. But instead of just saying something to them, Heinz and independent creative agency GUT São Paulo partnered with Activision to connect with them directly where they are – inside the game.
Since Activision's Call of Duty: Warzone Pacific's Caldera map was launching, it was the perfect moment for Heinz to partner with one of the biggest gaming franchises ever to help hungry gamers find where to stop to eat while they played instead of having to hide.
"Heinz is an iconic brand that is used to doing so many incredible things in advertising, so with its debut in gaming, Hidden Spots is yet another way the brand is doing just that," says Murilo Melo, Executive Creative Director at GUT São Paulo.
"Gamers usually say that campers are cowards for hiding to ambush other players, but with the world's favorite ketchup brand partnering with the world's favorite gaming franchise, Heinz is here to help gamers eat in peace as they fight in the warzone. We're excited for hungry gamers to find these Hidden Spots and hope they're now able to pass the Heinz without the risk of passing away in the game."
With this initiative, Heinz hopes to get closer to the vast gaming community by giving a little help to them around the world and offering a solution to a real issue that many in the community face on a daily basis.
'Hidden Spots' is part of the brand's masterbrand campaign, "It doesn't matter the time or place," which also highlights Heinz flavored ketchups, mayonnaise and barbecue sauce.
Call of Duty: Warzone is a free-to-play, free-for-everyone battle royale experience that more than 100 million players around the world have jumped into play. Call of Duty: Warzone is integrated with Call of Duty: Vanguard, Call of Duty®: Black Ops Cold War, and Call of Duty®: Modern Warfare®. Call of Duty and its titles are published by Activision, a wholly owned subsidiary of Activision Blizzard (NASDAQ: ATVI) and developed by studios (in alphabetical order) Activision Shanghai, Beenox, Demonware, High Moon Studios, Infinity Ward, Raven Software, Treyarch and Sledgehammer Games.

New NFT Play and Earn Gaming Platform Launches with Unprecedented Offer of Equal Return for Gamers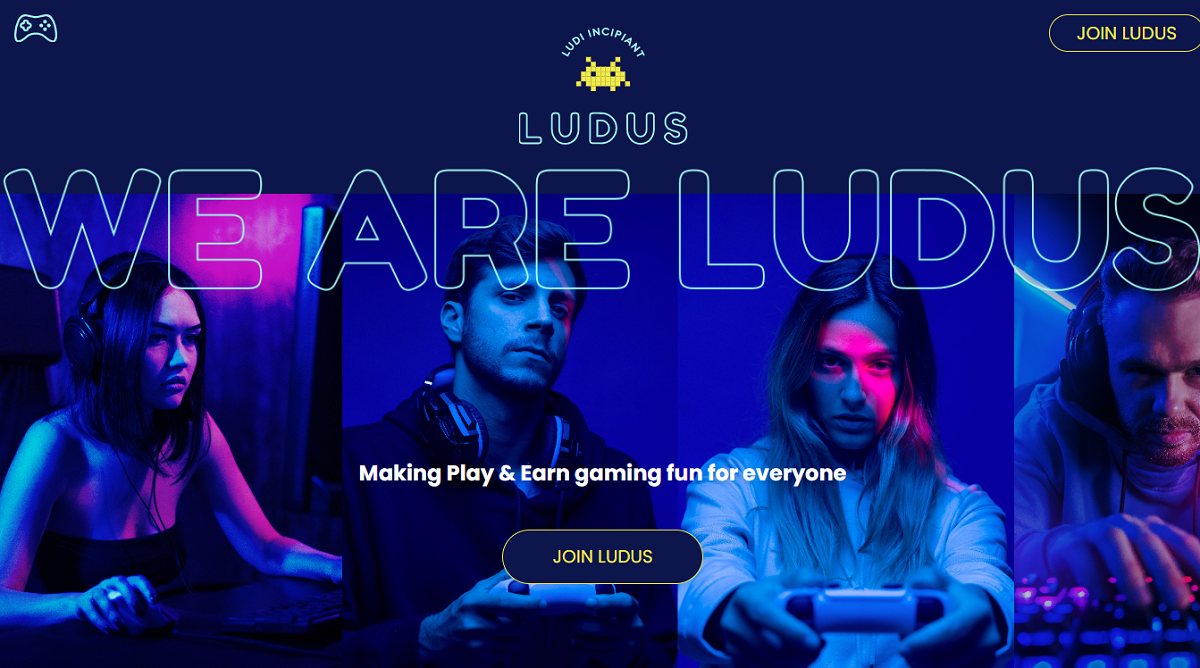 Reading Time:
2
minutes
Ludus, a new 'play AND earn' gaming platform has launched in the UK to give everyone the chance to enjoy NFT gaming, empowering community with a focus on having fun. The platform truly champions 'Play AND Earn' and is the first to offer equal returns to gamers whilst encouraging users to play for enjoyment with added economic benefit.
The team at Ludus is the perfect combination of financial expertise alongside gaming and content leaders who have developed a strategy to maximise impact, profitability and inclusivity in NFT gaming. With the intention of combining digital assets and physical gaming hubs in and around London and the UK, Ludus breaks down barriers separating the metaverse and reality.
Cryptocurrency has gained popularity in the gaming industry with top gaming companies such as Xbox, Microsoft and Twitch entering the space. With gamers making up over 1/3 of the world's population, major brands are looking at ways to increase engagement and leverage the opportunity.
Ludus is one of a new breed of gaming guilds, a combination of investors, gamers and managers who purchase a large number of gaming NFT assets to rent out to other players who cannot afford the initial investment or are unfamiliar with the space. Unlike other guilds offering fractional returns with a focus on earnings, Ludus champions Play AND Earn and offers equal returns to gamers, encouraging users to play for enjoyment with an added economic benefit.
Daniel Gee, CEO of Ludus and MD at Pello Capital, commented, "The team at Ludus are proud to launch our unique Play AND Earn platform and to be offering gamers a chance to play for enjoyment whilst making a fair return on their earnings. The social good that guilds are bringing to the gaming world is what makes them stand out. By allocating assets within the cryptocurrency gaming sub-sector they generate passive income, active income and alternative cashflows from our inventory." 
Venture capitalists to date have invested over $4bn to support the development and creation of blockchain based games and the market is continuing to grow and gain popularity and we believe Ludus is perfectly placed to offer the very best experience to the gaming community." 
BattleFly Joins TreasureDAO to Make NFT Gaming Affordable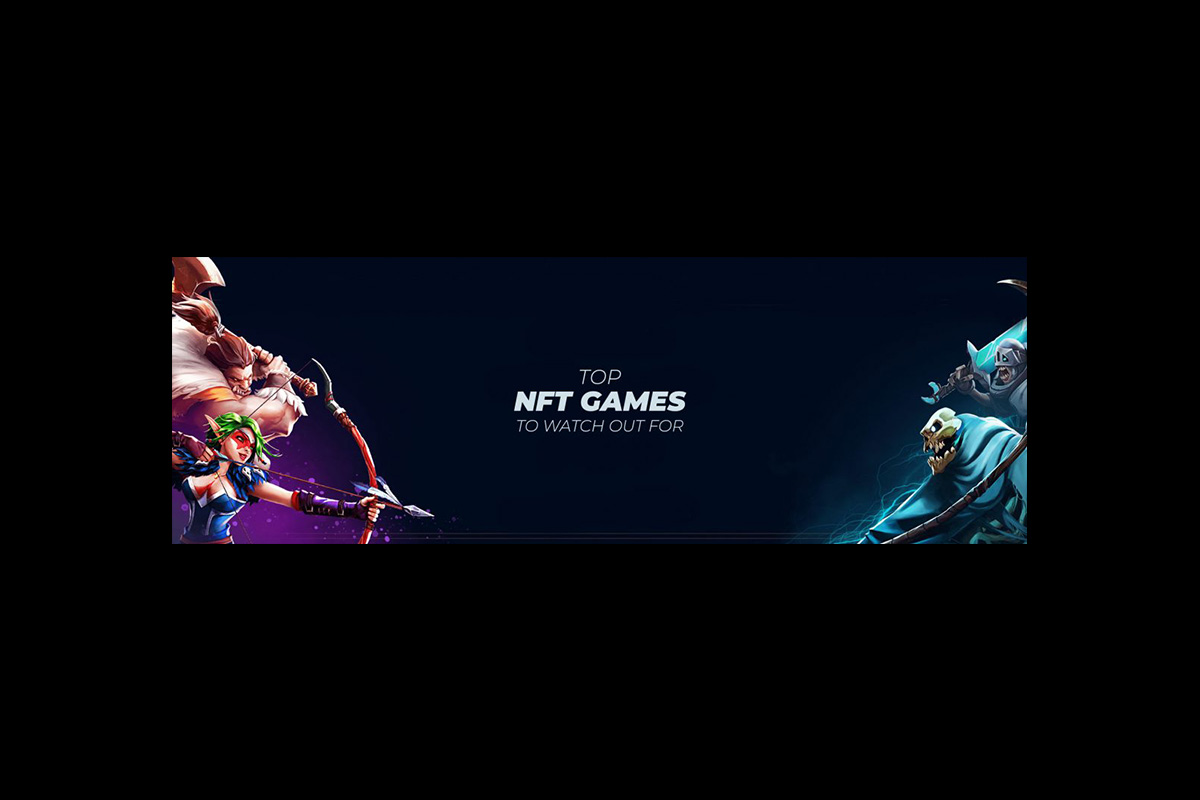 Reading Time:
2
minutes
BattleFly, the project bringing a competitive play-and-earn world to blockchain gaming, joins the vibrant Treasure Gaming ecosystem. BattleFly utilises Treasure's native token, $MAGIC to unlock the game to an interconnected player network. With an introductory price point between $20 and $100, the company provides an inclusive alternative within the blockchain gaming realm.
Picture yourself as a crypto novice eager to try out an exciting play-to-earn game for the first time, especially after hearing how people can make serious cash playing on the blockchain. However, rather than earning potential, you're met with increasingly steep barriers within the game, from multiple microtransactions to extortionate operational gas fees. This is the reality that can cause many casual gamers to recoil from entering blockchain gaming, creating an unsustainable and inaccessible play-to-earn ecosystem.
Built on TreasureDAO, BattleFly will allow players to experience a new NFT gaming universe that prioritises accessibility and interoperability. BattleFly is powered by $MAGIC, a token operating on the Arbitrum network, which allows the project to retain an accessible price point. Through the token, BattleFly opens the gate to a wider gaming community so a sustainable, diverse, and durable game ecosystem can thrive.
BattleFly will center on a player-versus-player (PvP) gameplay model where users can battle with their unique "BattleFlys," NFT creations that blend nature with next-generation robotics. In addition to the strategic gameplay and story of the BatteFly universe, additional minigames provide an active experience for the BattleFly community to engage with and earn in-game rewards.
BattleFly Racer is the first minigame to be introduced to its interface– a fast-paced, unique, and dynamic racing challenge that rewards player skill and practice over sheer chance. Racer will serve as the introduction to the wider world of BattleFly as new facets and games are added in the future. As players face off in the BattleFly universe, the economic mechanics of the game will ensure a projected 75% of players retain a net-zero or positive outcome from each battle.
TreasureDAO is a gaming ecosystem that bridges blockchain and Metaverse gaming projects that utilise the $MAGIC token. BattleFly joins a roster of over 50 upcoming projects powered by $MAGIC, connecting the game to a diverse network of audiences and blockchain experiences. Additionally, the $MAGIC token enables the low-cost barrier of BattleFly's NFT collection, which launched with 90 exclusive artist collaborations.
"We are really proud to be included in TreasureDAO's selection of blockchain gaming projects. NFT and crypto gaming have carried the stigma of being a playground for the speculator rather than the gamer. Our operation aims to change this image and show that players around the world can experience the fun and economic value of blockchain gaming," says Ben Beath, Founder of BattleFly.
FASHION AND ESPORTS COLLIDE AS CHAMPION LAUNCHES CAPSULE COLLECTION WITH FNATIC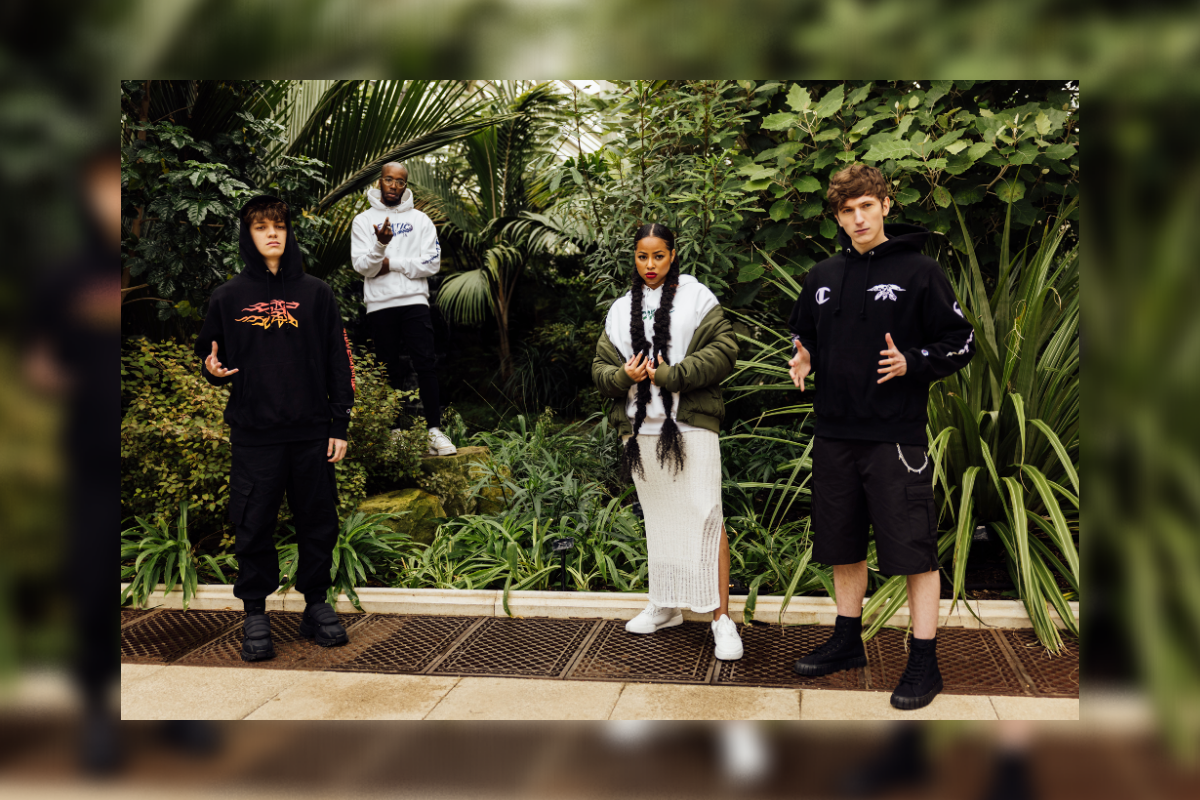 Reading Time:
2
minutes
Heritage apparel brand, Champion has collaborated with Fnatic on a capsule collection fusing together the worlds of fashion and esports.
The limited-edition collection is comprised of four hoodie designs, each inspired by the ancient elemental concepts of Earth, Air, Fire and Water. With a drop of just 400 hoodies, the elements represent different playing styles and character personalities commonly found in the world's most popular games.
Representing each of the themes is an entourage of Fnatic ambassadors bringing their own flavour to the capsule collection from a variety of mediums including music and gaming.
Embodying the Water faction is Che Lingo, one of South London's most credible musical names. With his critically acclaimed, award nominated album "The Worst Generation" (released on Idris Elba's 7Wallace Label), a litany of tracks featured in leading games such as FIFA 22 and NBA2K, and featuring thrice on the Jujutsu Kaisen Anime Soundtrack; Che's vocals will be familiar to regular gamers.
Talking on the importance of self-expression in creative formats, Che Lingo commented "Making music and finding new ways to present real tangible stories is what drives me creatively. The pathways can seem linear a lot of the time, so being able to speak my truth and continuously reshape the landscape is exciting, not just for myself, but also adds to the innovation we all seek.
"There is a huge crossover of this in the gaming space, which is why this collection carves out a positive space for players to bring their virtual personas into a real-life forum and genuinely engage beyond the screen."
Fronting the Earth element is Jay-Ann Lopez, CEO and Founder of Black Girl Gamers™; an online safe space and platform that heightens the visibility of Black Women in Gaming and advocates for Diversity & Inclusion.
In a statement on fashion and gaming Jay-Ann Lopez said "Fashion has always juxtaposed with gaming but it's something that many gamers from all walks of life enjoy. Fnatic's collaboration with Champion is taking an exciting step in carving out a space for people to unite over a shared love of gaming and fashion."
The Fire element is respresented by Tekkz, a FIFA pro-player champion for Fnatic, often referred to as the Lewis Hamilton of FIFA. Taking the lead for team Air is Boaster, a Fnatic gaming superstar famous for his stage presence and high-level skill within Valorant.
The intersection between gaming and fashion is a concept the esports company consistently explores. Fnatic Founder, Sam Matthews said in a statement "Bridging the gap between fashion and gaming is something we're intent on exploring. The Champion x Fnatic collaboration is our opportunity to give back to the gaming community by giving fans different ways to express their virtual fandoms in the real world too."