The TIGA Games Industry Award Winners 2022 are revealed!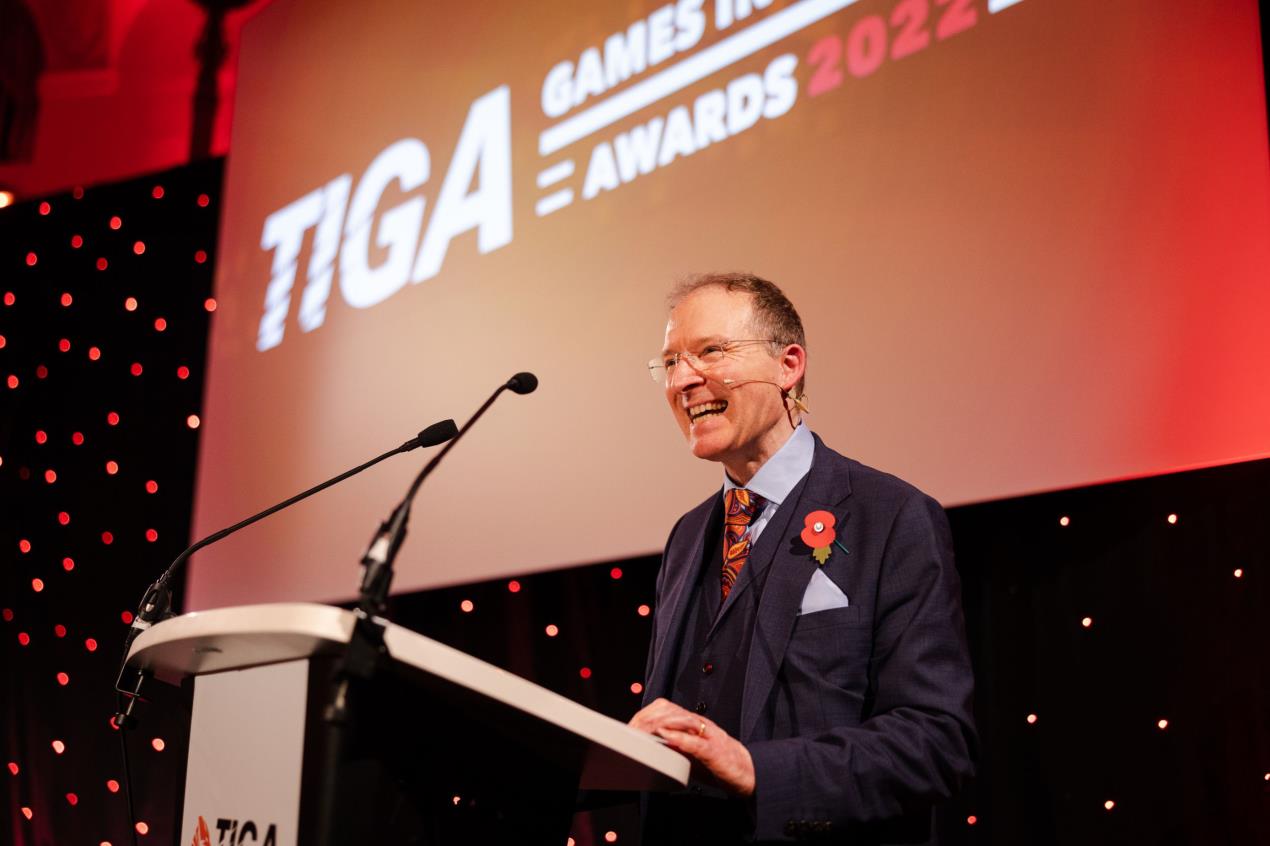 Reading Time:
3
minutes
The great and the good of the games industry were celebrated at the TIGA Games Industry Awards 2022 last night at the historic Church House Westminster in London.
It was the first in-person awards for TIGA since the COVID-19 pandemic, with over 300 games industry VIPs attending to cheer the games, the studios, the universities and the vital service support companies that have excelled over the past year.
Supermassive Games picked up the prestigious Game of the Year award for The Quarry, with the game also winning Best Audio Design. The studio also snapped up a third award – Creativity in Games – for The Dark Pictures Anthology: House of Ashes.
ustwo Games stepped on stage twice, winning Best Small Studio, as well as Best Casual Game for Alba: A Wildlife Adventure.
Rebellion was named Best Large Studio, while Kwalee claimed the award for Best Publisher, and Sumo Group was awarded Outstanding Employer of the Year.
A new category – Commitment to CSR – was introduced for 2022, with PlayStation London Studio the first winner of this important award.
Two individuals were presented with awards during the evening. Karen McLoughlin, Group Director of HR at Sumo Group was presented with the Outstanding Leadership Award. Meanwhile, Dovetail Games' CEO Jon Rissik was named Outstanding Individual of the Year.
The full list of TIGA Games Industry Awards 2022 winners are:
BEST ACTION & ADVENTURE GAME 2022
Sony Interactive Entertainment/Guerrilla Games
Horizon Forbidden West
BEST ARCADE GAME 2022
Space Ape Games
Beatstar – Touch Your Music
BEST CASUAL GAME 2022
ustwo Games
Alba: A Wildlife Adventure
BEST AUDIO DESIGN 2022
Supermassive Games
The Quarry
CREATIVITY IN GAMES 2022
Supermassive Games
The Dark Pictures Anthology: House of Ashes
DIVERSITY 2022
Women in Games
BEST EDUCATIONAL, SERIOUS OR SIMULATION GAME 2022
BBC/Playerthree
Horrible Histories: Raid and Trade
HERITAGE IN GAMES 2022
Antstream
Antstream Arcade
BEST PUZZLE GAME 2022
Cosmonaut Studios
Eternal Threads
BEST SOCIAL GAME 2022
Fireshine Games
Core Keeper
BEST STRATEGY GAME 2022
Creative Assembly
Total War: WARHAMMER III
BEST VISUAL DESIGN 2022
Roll7
OlliOlli World
BEST VR/AR GAME 2022
nDreams
Fracked
BEST ART, ANIMATION OR TRAILER SUPPLIER 2022
Liquid Crimson
BEST AUDIO SERVICES 2022
Soundcuts
BEST EDUCATION INITIATIVE 2022
Staffordshire University
BEST EDUCATIONAL INSTITUTION 2022
Birmingham City University
BEST QA PROVIDER 2022
Universally Speaking
BEST TAX & ACCOUNTANCY COMPANY 2022
RSM UK
BEST RECRUITMENT AGENCY 2022
Amiqus
BEST TOOLS, TECHNOLOGY & INNOVATION 2022
Speech Graphics
BEST LEGAL SERVICES 2022
Eaton Smith LLP
BEST SERVICES PROVIDER 2022
PTW Family of Brands
BEST SMALL STUDIO 2022
ustwo Games
BEST LARGE STUDIO 2022
Rebellion
COMMITMENT TO CSR 2022
PlayStation London Studio
EMPLOYER OF THE YEAR 2022
Sumo Group
OUTSTANDING LEADERSHIP 2022
Karen McLoughlin, Group Director of HR, Sumo Group
PUBLISHER OF THE YEAR 2022
Kwalee
OUTSTANDING INDIVIDUAL OF THE YEAR 2022
Jon Rissik, CEO, Dovetail Games
GAME OF THE YEAR 2022
Supermassive Games
The Quarry
Dr Richard Wilson OBE, CEO of TIGA, said: "A huge and hearty congratulations to all the winners of the TIGA Games Industry Awards 2022. They are all worthy winners and it was wonderful to once again celebrate, in-person, the fantastic achievements of the games industry. I would like to thank everyone who entered the Awards. Thank you also to our finalists, judges and to all who joined us on the night. Finally, thank you to the TIGA team and to all our generous sponsors for enabling TIGA to promote and recognise excellence through our Awards."
SpecialEffect was the Charity Partner for the TIGA Awards. This inspirational organisation transforms the lives of physically disabled people right across the world through the innovative use of technology.
The TIGA Awards were made possible thanks to supporters of the not-for-profit organisation. Sponsors included (Gold Sponsors) Amiqus, Sumo Group, Supermassive Games and Ubisoft; (Silver Sponsors) Abertay University, Airship, Dovetail Games, Games Jobs Direct, Hangar 13, Liquid Crimson, Pearson, Space Ape Games, Staffordshire University, Universally Speaking and the University of Portsmouth; (Bronze Sponsors) Antstream, Avatar Games, Birmingham City University, Bournemouth University, CCP Games, Creative Wales, Eaton Smith LLP, Hot House Music, Invest Newcastle, MMP Tax, Outplay, Payload Studios, PTW, RSM, S-Tech Insurance Services, Stevens & Bolton, Tazman Audio, Testronic and Worldmakers; plus (Drinks Sponsor) Kwalee.
Kinetix launches world first user-generated AI-powered Emotes for gaming & metaverse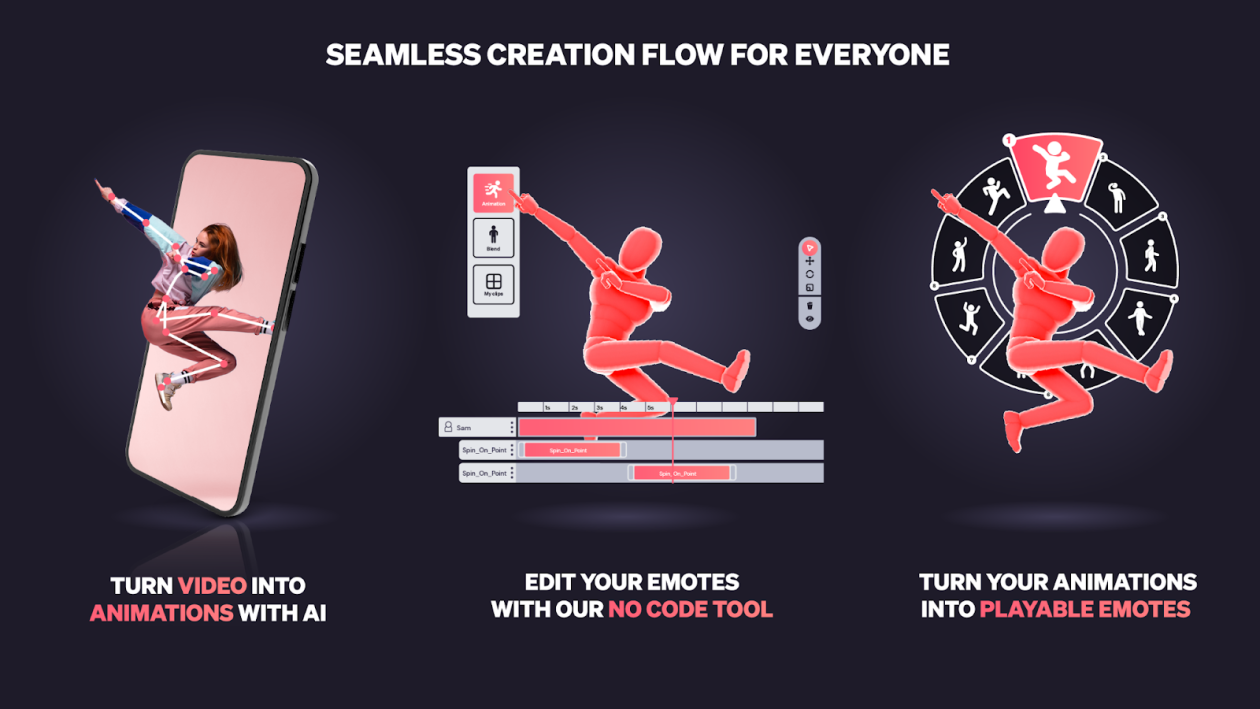 Reading Time:
2
minutes
Kinetix, a pioneering 3D animation and AI tech startup, today proudly launches its revolutionary user-generated emotes for video games and virtual worlds, signifying a vital first step towards true self-expression in gaming and the metaverse.
The Kinetix generative AI-powered platform and no-code editing tools enable users, creators, video game makers, metaverse platforms, and brands to create and edit animated 3D content in seconds. This democratizes the process of creating custom 3D animated content, extending to millions of people a skill set that was previously limited to a few thousand trained artists and animators.
Today, Kinetix launches the first ever user-generated emotes to tackle the challenge of limited self-expression in gaming and metaverse worlds. Emotes are animations that can express emotion in video games and virtual worlds, such as dances, celebrations and gestures. Uniquely, emotes made with Kinetix can work in any avatar-based video game or metaverse, and fit effortlessly into any virtual environment from hyper-realism to voxel blocky worlds.
Yassine Tahi, CEO and Co-founder of Kinetix, commented:
"We want to champion a new standard for self-expression in video games and metaverse worlds by opening up the creation of emotes. Our emotes are live now for anyone to create, marking a true watershed moment for digital self-expression and our mission to humanize the metaverse."
He added, "A once in a lifetime concert without dancing, or a drag queen show without 'Death Drop' are missed opportunities for self-expression, realism, individuality, and human connection. We invite everyone to embrace this new trend by playing with our easy-to-use, no-code platform and trying out their best moves on their favorite character or avatar."
Creators can own their emotes by taking up the option to 'mint' them on the Kinetix platform: transforming them into digital assets called 'Emote NFTs'. With the Kinetix marketplace, creators can then promote and monetize their work and receive 95% of the sale price, creating a fairer revenue model. Brands and IP owners can also use Kinetix tech to make custom emotes. In November 2022, Kinetix teamed up with TF1 and BBC Studios to launch an exclusive collection for international TV hit 'Dancing With The Stars'.
Founded in Paris in 2020 by CEO Yassine Tahi and CTO Henri Mirande, Kinetix has a team of 45 and was recently named by WIRED as one of the hottest startups in Paris. Earlier this year, Kinetix raised $11 million in seed funding in a round led by Adam Ghobarah, founder of Top Harvest Capital, with participation from Sparkle Ventures, and multiple virtual world platforms and successful entrepreneurs. Kinetix already has established partnerships with leading and emerging virtual worlds including Roblox, The Sandbox, ZEPETO, Decentraland, and PolyLand.
Hamburg Games Conference announces first speakers for 2023 edition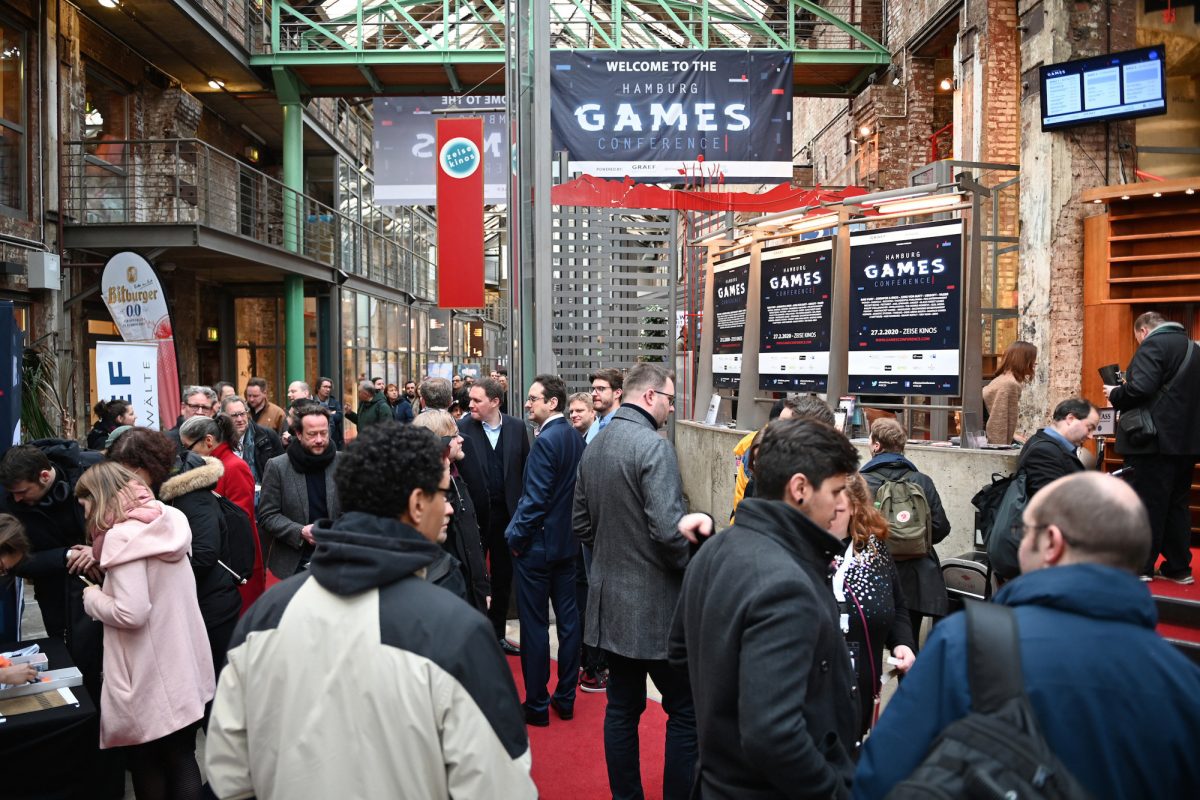 Reading Time:
2
minutes
Under the main topic "Invest in Games", the Hamburg Games Conference will bring together participants from the international games industry at the Altonaer Museum in Hamburg on March 1 and 2, 2023. Further talks, keynotes and panel discussions will focus on funding, dev and start-up topics. The first games industry experts contributing to the program with talks and presentations are already confirmed. Tickets for the Hamburg Games Conference are available at a reduced early bird rate until January 12, 2023.
For the main conference track "Invest in Games", multiple talks are already confirmed, providing insights and best practices on investments and M&A deals from the perspective of founders as well as investing companies and M&A advisors:
Janosch Kühn and Daniel Stammler (founders of Kolibri Games / BLN Capital) recap building up their studio and their successful exit in their talk "Kolibri Story – From student dorm to multi-million dollar exit in 4 years".
Maarten de Koning (Executive Vice President at DDM, an investment consulting firm specializing in games) will outline the most important principles for successful deals in his talk "10 Golden Rules to Avoid Investment and M&A Disasters".
Arnd Benninghof (Executive Vice President of Gaming at Modern Times Group) will provide insights into MTG's M&A strategy, with which the Swedish company continues to successfully build an international portfolio of investments in the games sector (including for example InnoGames, Kongregate, Hutch and PlaySimple).
Michael Schade (CEO and Co-Founder of Hamburg-based studio Rockfish Games) looks back on the successful self-financing of Everspace 2 through crowdfunding, early access and licensing deals in his talk "How to Self-fund a 20 Million Euro Space Looter-Shooter".
Frank Zahn (Delivery Director & Managing Director at the technology consultancy / software company Endava) shares his experiences selling his digital agency Exozet to Endava in his talk "Lessons Learned on Selling my Company".
Christof Wegmann (Founder & CTO at Exit Games / Photon Engine) will look back on success factors and lessons learned in the development of the mobile hit Stumble Guys in his post-mortem talk "Stumbling into a Global Hit Downloaded 2 Million Times per Day".
First confirmed speakers for the further conference tracks covering funding, dev and start-up topics are:
Linda Rendel (Production Director and founder of FemDevMeetup) will present her talk "Production Leadership – How to be an authentic lead and build trusting relationships with your team" and share insights as well as tools for authentic leadership in the context of game productions.
René Habermann (founder and developer at Bippinbits) will share his learnings from the development and successful marketing of the indie hit Dome Keeper, which generated over a million euros in revenue within just one day after its release.
In a post-mortem talk, Jan and Paul Taaks (founders of Hamburg-based indie studio Overhype Studios) will give insights into the development and marketing of their indie hit Battle Brothers.
Web3 Card Game The Lost Glitches Launches Exclusively on ImmutableX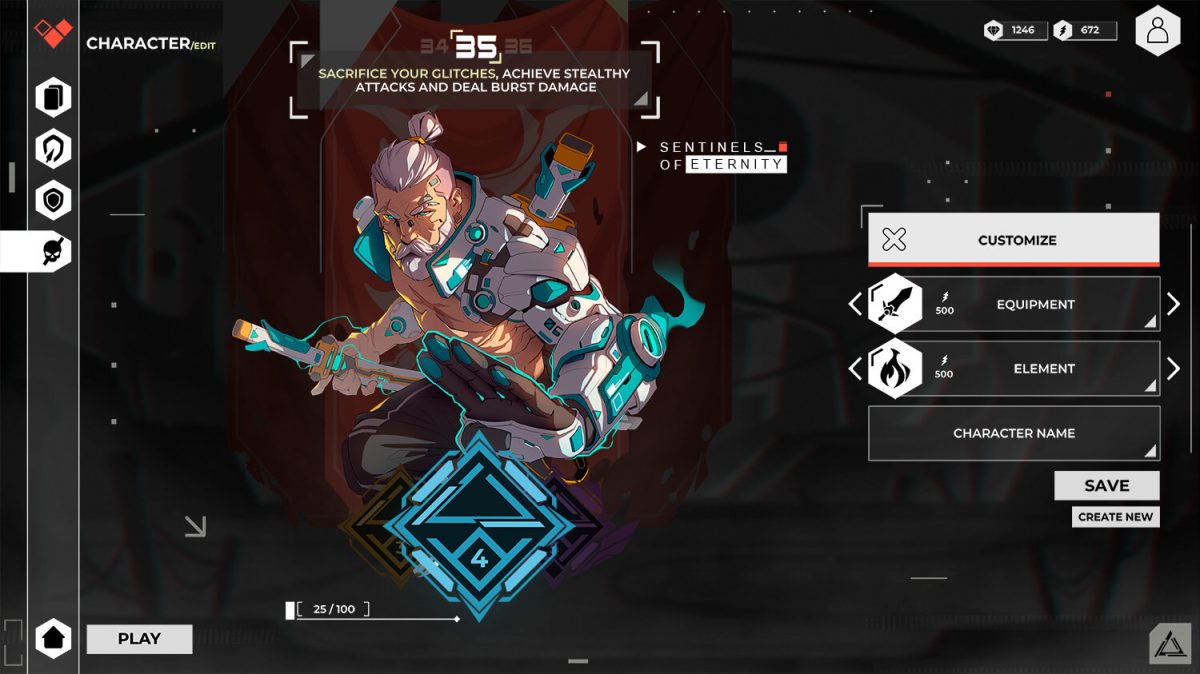 Reading Time:
2
minutes
Immutable, the leading web3 gaming company, and Honig Studios, a game developer known for highly acclaimed titles such as El Hijo – A Wild West Tale, have announced that upcoming Web3-native trading card game (TCG) The Lost Glitches is launching exclusively on ImmutableX.
The Lost Glitches card game combines extensive role-playing elements with physical trading cards, with an emphasis on fun, replayability, immersive storytelling, and full digital ownership of collectibles.
In selecting ImmutableX, a gas-free Ethereum Layer-2 scaling platform for their infrastructure and non-fungible tokens (NFTs), Honig Studios can offer players unparalleled usability and engaging experiences while retaining Ethereum-grade security.
The Immutable ecosystem now boasts some of the most popular NFT card trading games in the industry, including Gods Unchained, CryptoSpells, Goons of Balatroon, Cross the Ages, Deviants' Factions, which are proving to be one of the most resilient pockets of the NFT market at the moment.
"The demand for NFT trading card games on Immutable is exceptionally high at the moment. We're delighted to be adding another high-quality title to our line up. We are not only able to offer the widest range of TCGs, but we can provide a premium experience for players, delivering a versatile, engaging, and rewarding ecosystem full of fun and entertainment," Andrew Sorokovsky, VP of Global Business Development for ImmutableX, said.
Lost Glitches offers a player-versus-player multiplayer mode, together with beginner-friendly tutorials, single-player campaigns, quests and other competitive events.
As well as collecting cards to use in combat, players will also be able to level-up their characters with each battle and choose how to upgrade their skills tree to customise the gameplay.
"Beyond creating and immersing players in the unique and rich cyberpunk atmosphere of The Lost Glitches world, we also want to make education and onboarding of new players to web3 a fun and easy-to-understand experience. This is why we're excited to be partnering with IMX, a platform fully dedicated to gaming, as ImmutableX will help us to easily integrate these aspects," said The Lost Glitches founder  Alexey Ivanov.