World Pool's Dubai Super Saturday turnover eclipses 2022 total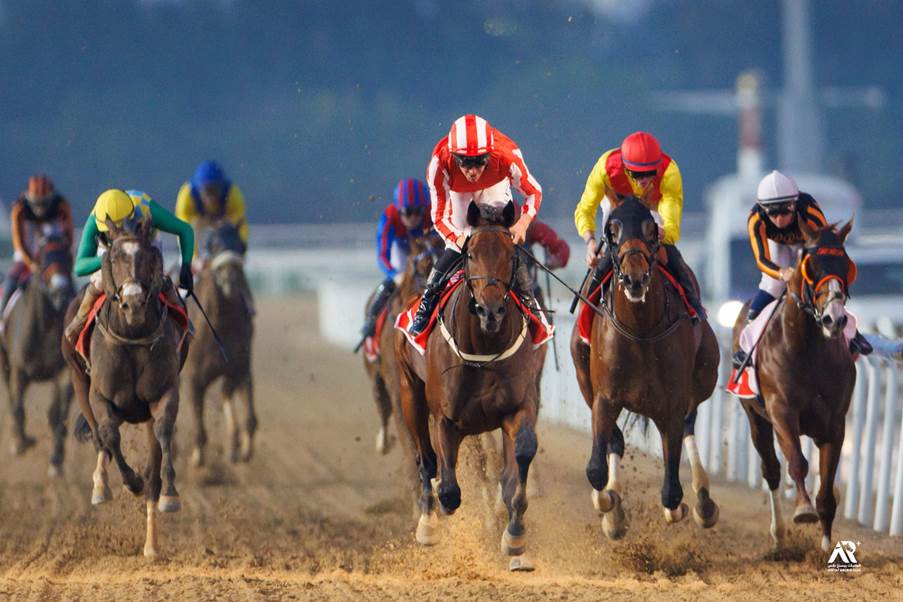 Reading Time:
< 1
minute
Dubai's Super Saturday meeting saw World Pool's globally commingled turnover hit HK$224,802,517 (approx. $28.6m) across eight races on a spectacular card in Meydan, an increase of HK$18.9m (approx. $2.4m) on 2022.
The Ras Al Khor conditions race saw the highest turnover of the eight races, with pari-mutuel organisations from over 20 countries contributing to the HK$33,518,763 (approx. $4.3m) bet on the contest won by Godolphin's Al Suhail.
Both G1 races on the card saw turnover exceeding HK$30m, with HK$33,366,784 (approx. $4.3m) bet on the G1 Jebel Hatta, while the G1 Al Maktoum Challenge R3 contributed HK$31,560,463 (approx. $4m) to total turnover on the day.
Salute The Soldier won the Al Maktoum Challenge R3 for a second time and in doing so the Bhupat Seemar-trained eight-year-old became 2023's fourth World Pool Moment of the Day winner, with his groom taking home a cheque for HK$40,000 as well as entry into the World Pool Moment of the Year competition.
Bheekh Singh, groom of Salute The Soldier, said: "I'm delighted! This is a big amount of money for me and it will help with a lot of things. We work so hard, we love our horses and it's great that the World Pool is rewarding that.
"Salute The Soldier is a legend. I've been his groom since 2019 and hopefully we have many more big days ahead."
Sam Nati, Head of Commingling at the Hong Kong Jockey Club, said: "World Pool continues to grow year-on-year and we couldn't be happier to exceed 2022's Super Saturday turnover total. Having runners from Hong Kong engaged at the meeting really added to the international flavour that is World Pool."
"We continue to see unbelievable comparative value and deep liquidity wherever World Pool goes."
World Pool's next stop is a return to Meydan Racecourse for the Dubai World Cup meeting on Saturday 25th March.
Migrations to new EGR-shortlisted ProgressPlay platform continue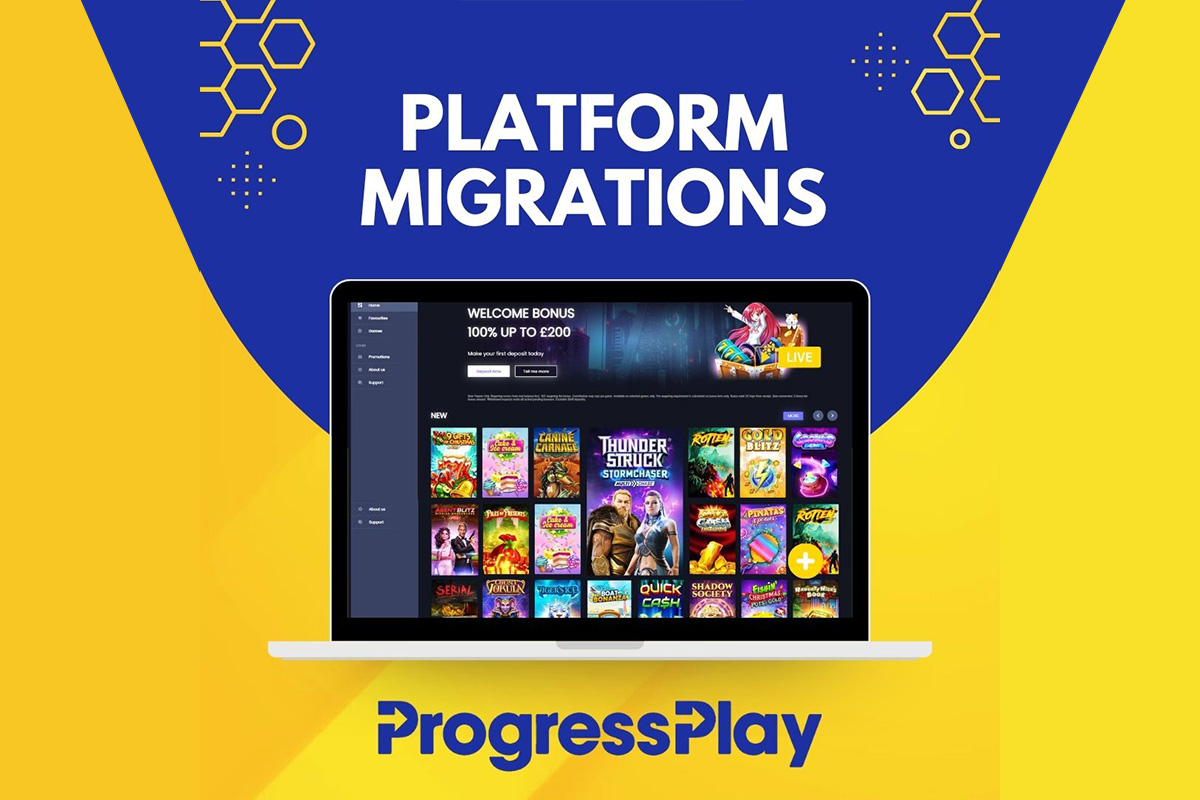 Reading Time:
2
minutes
Casino migrations ongoing throughout Q2 and beyond with slick and intuitive AI-driven UI/UX
EGR-shortlisted ProgressPlay has carved out a hard-won reputation for being one of the world's foremost one-stop-shops for casino content and services and with the introduction of their new technology stack casinos are navigating the seamless migration process led by a migration of over a dozen casinos in the last couple of weeks to the EGR-shortlisted powerhouse.
Loaded with cutting-edge innovation the new platform offers powerful features and functionality that interface with any third-party provider.
21luckybet, CasinoNZ, Betmorph, Tebwin, BlueFoxCasino, PowerSlots, iWonVegas, VegasMobileCasino, LotteryCasino, SlotAttack, LuckyPokerBet, Privewin, and Monkey Casino are now fully operational on the platform and are already enjoying the competitive advantage conferred by adopting the new technology as well as access to value-added services like standard reporting, lobby management, bonus management, and game-cluster recommendations.
ProgressPlay is creating online casino software that is open and flexible, and the online casino platform that ProgressPlay offers is a complete solution for managing any gaming business across multiple channels and products. Features include player account management, payment processing, bonusing, loyalty programs, fraud and risk prevention, as well as game management that includes powerful analytics.
The platform's objective is to work in regulated markets and fully supports new regulations that place important Responsible Gaming criteria on the market. ProgressPlay upholds the responsibility to provide operators all of the tools and support they need when it comes to Responsible Gaming, and are among the final selection for the EGR B2B Safer Gambling Award inaugurated this year.
A raft of over 150 online casino brands has already teamed up with ProgressPlay to bring their casino and sports-betting platforms to life, and these brands are currently being migrated to the new stack in the wake of the first cluster. This combination of casino games and sports-betting is in itself a rare offering, underpinning the innovative approach the company has to doing business.
ProgressPlay's sportsbook is the result of a significant partnership with an industry leader and the pair work with some of the biggest names in the industry. The sportsbook offered includes up to 40,000 different live betting markets and services across over 20 languages. Working with sports betting brands in a host of countries, all customers who play on ProgressPlay sportsbooks are impressed by the range of betting options, seamless technology and ease of use.
This revolutionary stack with a slick and intuitive AI-driven UI/UX now supplies operators and casinos with a platform and game aggregator together with extensive value-added services as ProgressPlay enters their second decade as a trusted partner to the global online gambling industry. ProgressPlay was shortlisted in multiple categories in the 2023 EGR B2B Awards, following their 2022 shortlisting.
ProgressPlay's powerful platform now includes thousands of casino games made up of a wealth of aggregated content ranging from slots, online casino and live casino, to poker and table games, as well as a sportsbook, that operators can access via easy integration to drive player engagement and revenue; while every game on ProgressPlay's platform is supported by all devices, together with a broad range of currencies, and cryptocurrencies.
ProgressPlay CEO Itai Loewenstein said: "With these migrations our new AI-driven platform enables existing partners to sharply distinguish their brands and gaming offers; and, really move their ability to engage across jurisdictions. We are delighted that our first wave of casinos are enjoying a first-mover advantage and we look forward to making additional migration announcements over the coming weeks.
For further information visit www.progressplay.com
ComeOn Group launches new bespoke live casino studio under the name Nordic Ruby Lounge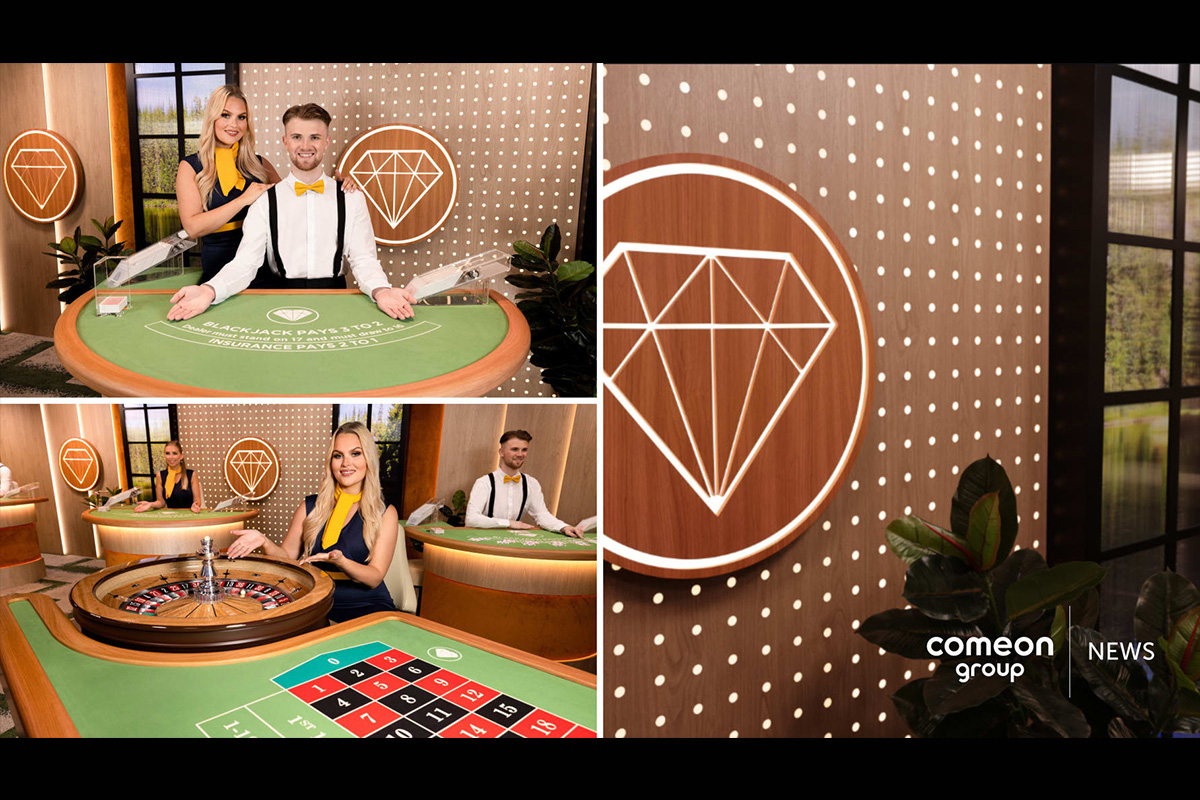 Reading Time:
< 1
minute
Leading iGaming operator ComeOn Group announced the launch of Nordic Ruby Lounge, a new bespoke Live Casino environment from their Ruby Lounge portfolio. The live casino studio offers a local touch for a native customer entertainment experience and will be available to the Group's core markets. Nordic Ruby Lounge taps into customisation and personalisation by offering a Scandinavian style live casino environment with native live dealers for a top of the line local customer experience.
Cristiano Blanco, Chief Product Officer at ComeOn Group, said: "We are extremely happy to see Nordic Ruby Lounge take things to the next level with our live casino offer. Our Nordic players can now enjoy a bespoke environment locally tailored around their preferences, with native dealers for that extra cherry on top. It's been about great teamwork throughout all involved departments, which has landed us in a great quality product with a truly impressive design and functionality. For us, the launch of Nordic Ruby Lounge is a great milestone and with that said we are looking forward to seeing Nordic Ruby Lounge succeed and take things up a notch."
Nordic Ruby Lounge is a part of the Group's Ruby Lounge portfolio, which was launched early 2022 with a strong premium brand identity statement for an exclusive and safe entertainment experience. Ruby Lounge is a live casino studio with a "brands within brands" approach that offers live Blackjack and Roulette tables served by ComeOn's team of dedicated live dealers.
The customised and personalised touch makes Nordic Ruby Lounge a one of a kind live casino product, setting the standards high against main competitors in the industry. Live casino is a strategic focus for ComeOn Group, making the launch of Nordic Ruby Lounge a great milestone in their growth track.
Sky Bet fuels football fever with first-ever 3D creative at Wembley Boxpark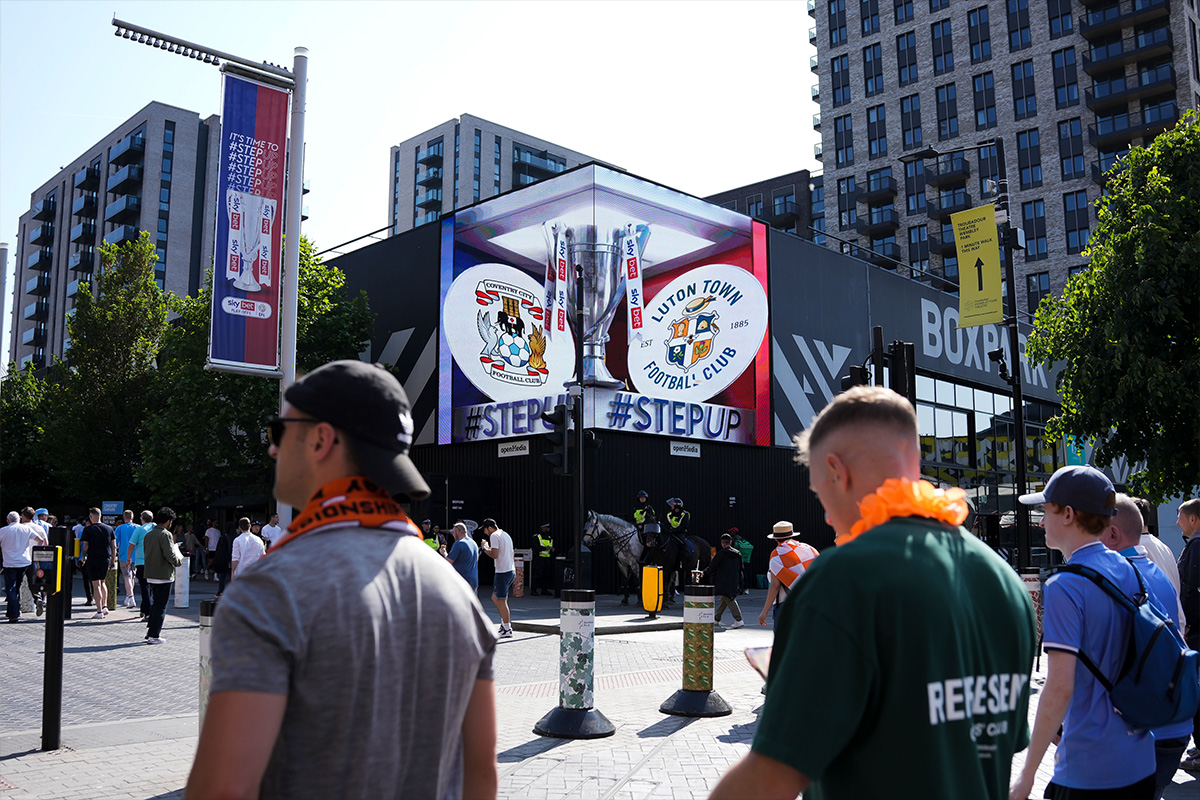 Reading Time:
2
minutes
Sky Bet welcomed fans arriving to the English Football League (EFL) Play-Off finals at Wembley Stadium with a reactive, dynamic 3D creative spread across Wembley Boxpark – becoming the first brand to bring 3D advertising to the site.
The creative reflected the match day result in real time, changing to depict the winning teams' logo and colours as soon as the final whistle blew to provide a bespoke backdrop to the celebrations of the fans pouring out of the stadium.
Culminating at Wembley Stadium, the Sky Bet Out of Home campaign followed fans throughout their journey to the final, creating an extensive and impactful matchday experience.
Starting from the teams' hometowns, the creatives saw the fans off and welcomed them as they arrived at key train and underground stations in London. Fans driving to Wembley could also spot roadside adverts along their routes and at service stations, where club coach trips were likely to stop.
Also, the winning team's supporters enjoyed celebratory creatives that appeared in their hometown post-match.
The hero site at Wembley Boxpark, which thousands of fans pass before and after games, is at the heart of the activity, living and breathing the match day experience.
The creative reflected pre-game excitement, enabling supporters of both teams to tap into the matchday spirit once the match finished, to enhance the euphoria and give fans a great send-off.
The campaign celebrates ten years of Sky Bet's EFL sponsorship and is its first 3D activation. The high-impact media plan was booked by EssenceMediacom, Sky Bet's new media agency. EssenceMediacom played a key role in bringing the campaign to the fans, using its expertise to identify and secure the best sites to target along the fan journey, and working closely with the production team to help ensure testing of the creatives and organising content capture.
Leigh Peacock-Goodwin, Head of Brand and Sponsorship at Sky Bet, said about the campaign: "This high-impact creative is an exciting milestone in our ten-year sponsorship of the EFL. We're proud to be the first to bring a 3D OOH experience to Boxpark and add a finishing touch to, what is already, an incredible matchday experience for football fans. By offering this reactive real-time creative, we're able to share those moments that really matter to our audiences, and position ourselves as a brand that understands what football is all about."
Hannah Cooper, OOH Director, EssenceMediacom, commented: "Getting Sky Bet to the heart of the action was integral to the media plan, and Boxpark is the perfect spot to unveil the eye-catching 3D creative which brings the whole OOH campaign together. As the first brand to leverage the possibilities of 3D at this site, Sky Bet is re-inventing what the visual match day experience looks like, and we are excited to help drive these breakthroughs for our clients."
Mike Smith, CEO at OPEN Media, said: "In what's been a campaign of firsts, we are delighted to have worked in partnership with Sky Bet to celebrate the milestone 10 year partnership between Sky Bet and the EFL. As OPEN Media's first ever 3D Perspective campaign to be activated on our Wembley Boxpark site, the campaign further exemplifies our shared commitment to delivering media innovation, while strengthening our association with prominent sporting events and cultural moments"