Artificial Intelligence and online poker: will technologies change the future of the game?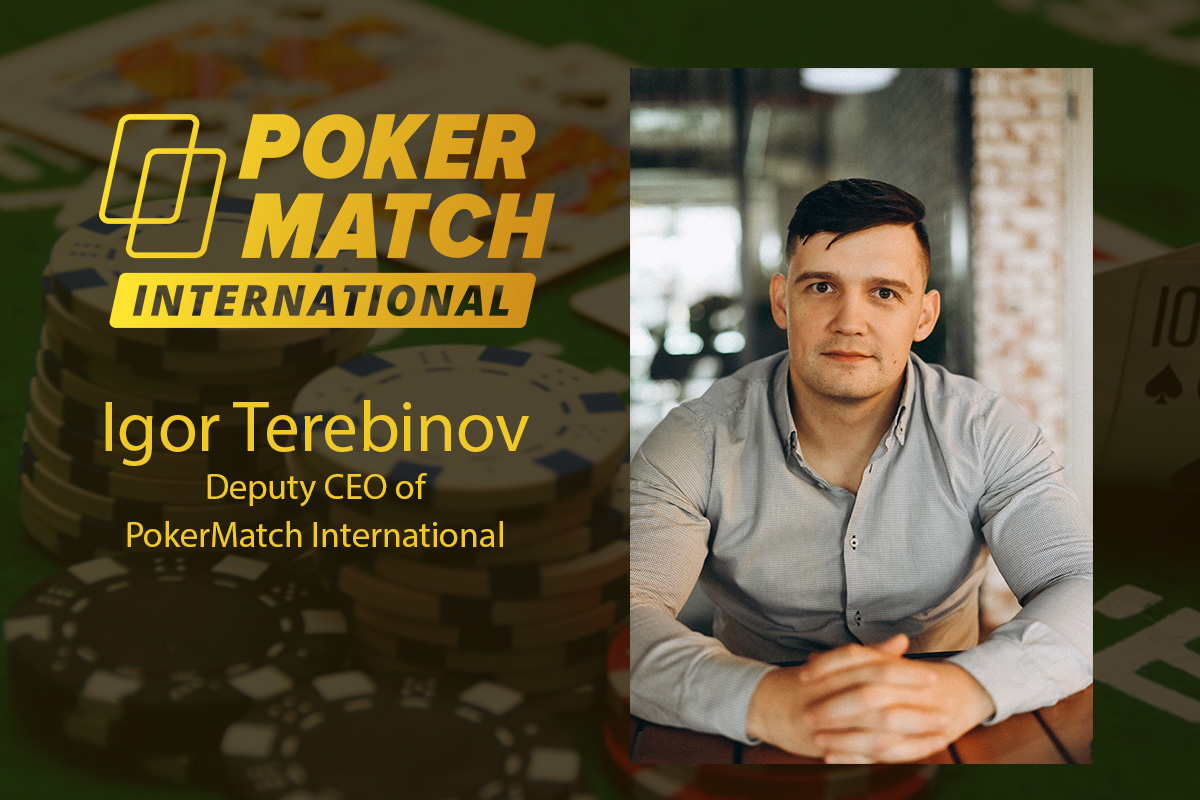 Reading Time:
4
minutes
Today we sat down to talk with Igor Terebinov, Deputy CEO of PokerMatch International, about whether artificial intelligence could kill the future of online poker
AI can launch a new era of poker
The world's coding geniuses have always considered poker to be the most complex game. Whereas, for example, all pieces are clearly visible on a chessboard, and the strategy itself is calculated for many moves ahead, in poker, the cards of all opponents are closed, so the winning options were selected based on incomplete data. Nevertheless, the machine with a specially launched program managed to master the methodology of using the well-known bluff. Before that, it was believed that machine intelligence was incapable of deliberate provocation and that only a human could bluff in poker.
Speaking about the beginning of a new era of poker, we can say that we are all already in it. Poker is a game that never stands still and is constantly evolving, and we can already see how much it has changed since its creation or over the past few years. However, it's too early to say that AI will replace human speaking skills. It can be argued that artificial intelligence can make a significant contribution to the development of poker and change its dynamics, but it is a mistake to believe that it will start a new poker era. The game of poker is a challenging task for AI as it requires decision-making based on uncertainty and incomplete information. Thus, AI can help players make more informed decisions and improve their game strategy, but it cannot completely replace a player.
It is expected that the development of artificial intelligence will have an impact on poker as the technology improves over time. Currently, artificial intelligence is not flexible enough in terms of strategies and is very expensive to use. Therefore, it is not yet used in real online games.
How artificial intelligence is used in poker
I have to admit that artificial intelligence can be a useful tool for poker players, helping them to make more informed decisions and improve their game strategy. However, it is important to understand that the use of AI in poker does not guarantee victory at all, as the game of poker depends primarily on random factors and the intellectual and psychological skills of players.
AI in poker can perform the following functions:
Game strategy development: AI can be used to develop optimal poker strategies that can help players make more informed decisions during the game.
Data analysis: artificial intelligence can analyze large amounts of data that can help determine optimal strategies and predict game outcomes.
Probability analysis: AI is able to analyze the probability of a particular combination of cards appearing on the table.
Predicting opponents' actions: analyzing the behavior of opponents and predicting their actions during the game.
Determining the opponent's level: analyzing the opponent's gaming style and determining their level. This can help players adapt to the opponent's playing style.
Ethical and legal implications of using AI in poker
First of all, it should be remembered that the use of artificial intelligence in online poker is illegal in many countries and can lead to serious legal consequences. As I have already mentioned, the game of poker is based largely on human skills, such as reading facial expressions, making strategic decisions, and understanding the game and behavioral characteristics of other players. Using AI to influence the outcome of the game contradicts the ethical principles of the game and may harm the experience of other players. If you personally want to improve your poker skills, artificial intelligence will not help you in this, but will only harm you. After all, over time, you may lose your intuitive abilities and skills of behavioral characteristics of your opponents.
Moreover, the use of AI can lead to a threat to player privacy, as some of them can access poker players' personal data and use it for their own purposes.
Can AI "kill" the future of online poker?
I would say no, it is almost impossible. Yes, artificial intelligence can harm gaming in its classic sense – users will play for money, not pleasure, using AI algorithms and tactics. Players may stop improving their skills by trusting artificial intelligence. Some argue that AI may kill the original spirit of the poker game, as the winner may no longer be the one who can read opponents and calculate everything in advance, but the one who can memorize the most patterns and apply them in the game.
That is, AI can harm online poker, but it does not mean that it will completely replace human intelligence in this game. After all, poker is a game that requires not only computational abilities but also intuition, experience, and the ability to read other players.
In general, the prospects for the development of artificial intelligence in the field of gambling can be useful if they are used to create fairer and safer conditions for the game.
The future of the poker industry in general
The poker sector has long been one of the most popular and profitable gambling industries. In recent years, the online poker market has expanded significantly thanks to innovative technologies that continue to be constantly introduced into the game. Therefore, all indicators and favorable development conditions point to an increasing demand for online poker among users.
Gamification will become a separate development vector. Gambling will increasingly move towards gamification, become faster and more interesting. We can already see trends when users choose a platform to play not because it has the best conditions, but because it has some unique feature, you can boost your level, character, get achievements, etc. To some extent, our niche competes with games, video hosting, and other entertainment platforms where users come to get their own kind of dopamine.
Let's not forget about artificial intelligence. In the future, AI will definitely be used to create interesting and dynamic gaming situations that will adapt to the player's level and style of play. Also, AI can be used to create more realistic virtual opponents using VR technologies that will take into account all possible game development options.
The use of blockchain technologies in poker will also grow rapidly. Blockchain will be used to store and exchange information between players, such as game history and results. This will help to increase the transparency of the game and reduce the possibility of disputes.
Q&A w/ Justin G. Farrugia Aretonet CEO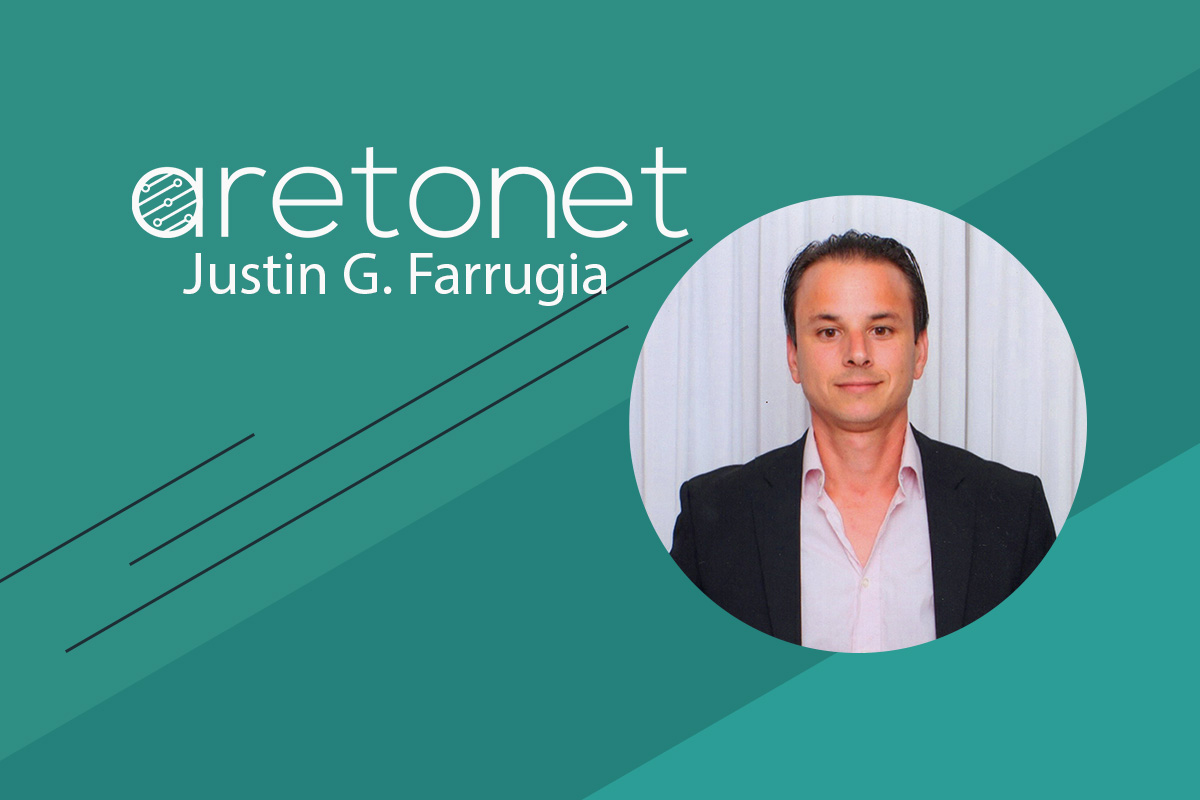 Reading Time:
4
minutes
Can you give us an overview of what AretoNet does as a business and its background in gaming prior to the launch of Betintel.ai?
AretoNet is a gaming-focused organization led by founders with extensive experience in various B2B and B2C roles across operations, product and engineering. We launched with the aim of addressing the common issue of the industry trying to understand its data. Our initial product was designed as a lead tracking and nurturing tool, but quickly evolved beyond user acquisition to focus on CRM and player engagement. Since our MVP launch in 2019, we have been actively gathering feedback and pain points from industry stakeholders to ensure our product is based on industry requirements. While there are several verticals within the gaming space, such as casino, sportsbook, lottery and others, our focus has been on retention strategies, which can differ in some ways.
To address the issue of understanding data mentioned above, we launched our first version of the BI tool two years ago, which provided users with a way to slice and dice data and view information from different perspectives. While we currently have around 140 static gaming-specific reports, we understand each business user has their own unique questions and ideas.
At AretoNet, we believe that while AI and automation features are useful, humans still crave an element of control and understanding in their business. That's why we are investing further effort into our BI product, which has led us to conceptualize Betfinal.ai. This tool will help businesses gain a deeper understanding of customer preferences, acquisition sources, financial KPIs, and answer any query about their data. We are excited to continue to innovate and improve our products to meet the evolving needs of the gaming industry.
The gaming industry appetite for the adoption of new technology is growing daily. What key points should operators consider when evaluating whether a new technology provider is a suitable fit?
In the past, AI has been a significant driver for users seeking any product. Similarly, other technologies such as crypto, metaverse, web3 and others tend to influence user opinions when evaluating a product. However, it's important to note user opinions are sometimes influenced by the media or the masses, rather than driven by their own pain points. When evaluating a potential technology partner, businesses must first consider their own pain points before considering external factors.
Another crucial factor to keep in mind is the provider's vision and future focus. Nowadays, some form of integration is always required between systems when working with a technology partner. This necessitates a significant investment and a long-term collaboration. While considering current pain points, businesses must also look to the future to ensure the technology provider can accommodate their future needs.
It's crucial to remember technology providers must be evaluated based on their ability to address specific business pain points, rather than just adopting a new technology trend. By carefully evaluating and selecting the right technology partner, businesses can not only solve their current challenges, but also set themselves up for long-term success in the constantly evolving technological landscape.
What can Betintel.ai provide that operators might not be able to develop in-house?
Our mission is to help gaming operators meet their unique challenges by developing technology solutions that address their specific pain points. By leveraging our expertise and knowledge in the industry, we can help operators improve their customer engagement, increase player retention, provide them with easy-to-use tools to understand their data and trends, and ultimately drive revenue growth and provide the ability for operators to be more proactive.
It's essential for everyone to focus on their core competencies. While operators are focused on generating value for their customers and shareholders by strengthening their brand and increasing their product offerings, at AretoNet, we are dedicated to providing the gaming industry with innovative products to help them achieve their goals.
Betfinal.ai was developed to address a fundamental pain point that affects every aspect of a business and every decision-maker. The speed at which questions are answered and data is understood, without any barriers, is critical to achieving business objectives.
Our focus on this aspect of BI enables businesses to make data-driven decisions without delays, which can help them gain a competitive edge and improve their overall performance. Our goal is to help businesses overcome the challenges they face when it comes to data management and analysis by providing them with the tools and insights they need to succeed.
What particular types of player behaviour can the platform be used to track?
Betinel.ai has the ability to natively track and provide business users with various datasets, including player behavior. The system can effortlessly track and support various aspects such as wagering, product preferences, acquisition channels, bonusing and more. We understand each operator has unique requirements and may require specific data to be tracked and made available to their business users.
We believe our customers should have access to the data they need, and we are committed to providing a customizable solution that meets their individual needs. If operators require other specific data to be tracked and made available, we can easily add this to our system. Our flexible approach allows us to tailor our solution to meet the unique requirements of each of our customers.
How challenging is it to overcome the complexities of building a multi-faceted system such as this?
I would say it's a natural progression. When a product is initially launched to address one or more industry problems, those problems can change and evolve over time.
In a similar vein, the product itself may need to evolve to meet the changing needs of the industry. We began with a multi-channel CRM product that offered segmentation capabilities. Today, our comprehensive product includes automation features, CRM, content management, and BI. The reality is the more uses a system has, the more complex it becomes to maintain and keep up with industry standards. There are various parts of the system that require constant evolution to ensure our customers succeed.
While the challenge of remaining current is ongoing, we are always on the lookout for ways to address the primary issues of the gaming industry that align with our mission. We have learned data accessibility and the ability for business users to receive direct answers to their questions without requiring technical expertise is essential to any business process. Therefore, this is our current focus.
How do you see this system developing over time? Where do you think the industry can improve in this area?
We have a significant roadmap which will elevate Betintel.ai to new heights, but the core principle will always remain the same. Business users are eager to understand their data, achieve results, and use their data to enhance efficiency and progress. Predicting the future is challenging, particularly with the accelerated progression of Artificial Intelligence. Our mission for Betfinal.ai in the near future is to concentrate on data discovery and providing business users with the ability to effortlessly query and comprehend their data at any moment.
Reinvention of the classics – is it necessary?
Reading Time:
2
minutes
Thomas Smallwood, Head of Marketing at ESA Gaming, discusses the place that classic casino games hold in the mobile-first iGaming world of today, and if there is a need to bring outside elements to staple titles.
Is there still a place for traditional games such as Blackjack, Roulette, Baccarat etc in modern game offerings, or do these products need modifiers?
In truth, I don't think they particularly need modifiers. You only need look at the most popular titles in nearly every online casino in terms of turnover to see that there will always be a place for the classic table games.
However, this is not to say that there is no room for experimenting with these products, playing with things like in-game viewpoints, graphic interface or adding extra gamble elements. This is evident throughout our portfolio in products such as Blackjack and Joker Poker. We have added gamble features which goes to show how these traditional games can be adapted and evolve in an online environment, without reinventing the wheel.
There's much focus on reinvention of classics, be it casino games, retro slots, and more. Is bringing modern technologies a way to move tables games forward to newer, mobile-first audiences?
Yes, but we have also noticed that when you create mobile-first gaming products there is a challenge to not change too much and find the right balance. The user experience is crucial and this is particularly important with games like Roulette, which can be hard to translate successfully to the mobile screen.
The constraints of the smaller screen also lend themselves to old-school simplicity. This is the case with our title Fruitz & Spinz, a classic looking American-style, three-reel slot with a wheel of fortune free-spins feature. The very nature of the small reelset means it sits very comfortably on mobile devices. For games such as Blackjack or Poker, which require close up views of the hands dealt on small screens, there is less space for external factors or additions to dilute from the main event.
We will be releasing VIP versions of both Roulette and Blackjack in the coming weeks, which will see an extra emphasis on mobile-first, high quality graphics, to make it truly optimised for smaller devices.
Can the approach of adding twists and slot-style elements to card classics, such as poker, allow for it to reach a broader audience than typical table games?
This is something that we're starting to see more and more of in the industry. From adding multipliers to certain hands in Blackjack, or big boosts to a certain number in Roulette, there's always potential to offer supersized wins, compared to your standard payouts of maybe 2:1 or 3:1.
Will this engage players or reinvent the vertical? Potentially. However, the alure of table games and mobile versions of casino classics is the ease of access. Players don't necessarily want to have the wheel reinvented for them, but just enjoy their favourite pastimes from the surrounds of a comfy location, or on the go. Consequently, on a mobile, it's about making sure the experience is equal to the desktop and consistent with the best roulettes or blackjacks out there.
Exclusive Evoplay interview on Italy: "We're creating high-quality games that can really appeal to Italian players."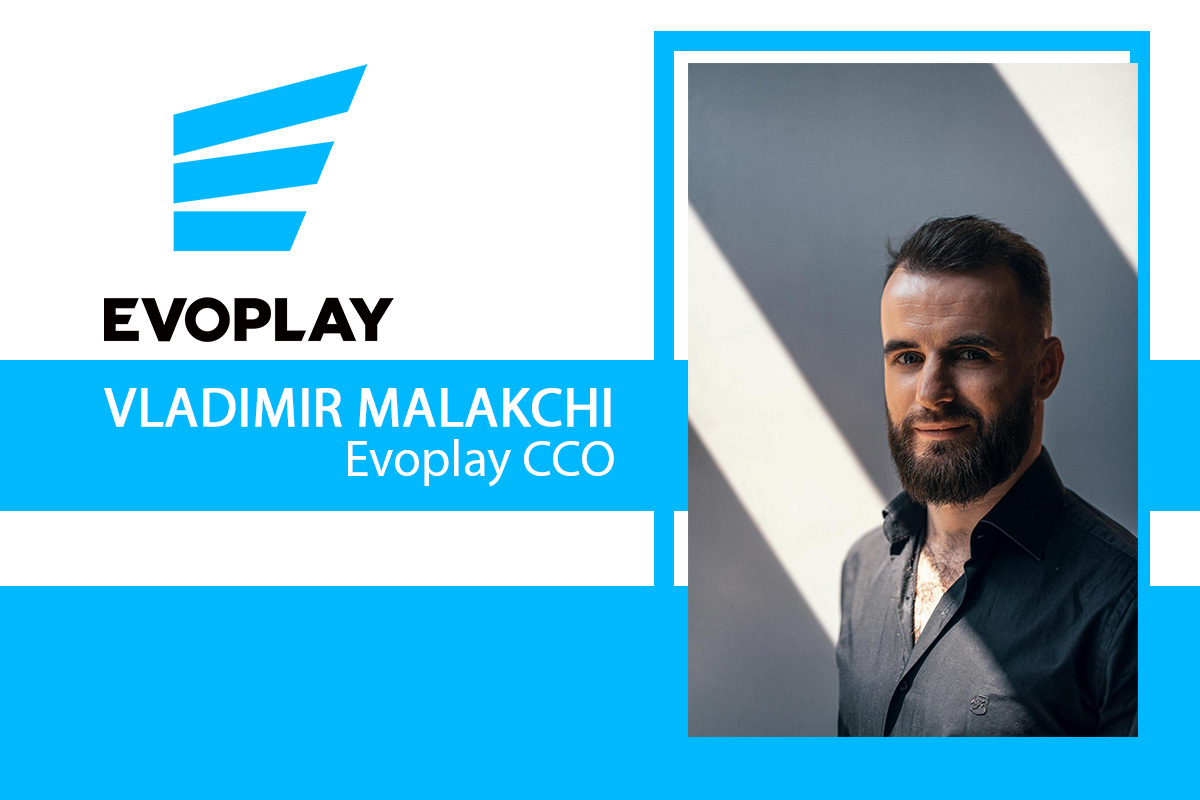 Reading Time:
5
minutes
Italy is arguably Europe's second biggest gaming market and the most interesting when it comes to retail vs. online – with 80% or more players still part of the land-based scene.
We caught up with Evoplay CCO Vladimir Malakchi to hear the latest on their plans for capturing the market, as well as how the award-winning studio's games are proving to be a real asset for their latest Italian partners.
Congratulations on Evoplay's multiple deals as you expand into Italy! Can you tell us a bit more about your recent partnerships and your plans for further growth in the market?
Thank you! We're very excited about our recent partnerships and our plans for further expansion. We entered Italy back in 2020, and, over the past three years, we've ensured constant growth in players' interest, trust and openness towards trying out our latest titles.
I truly believe that the key to any commercial success is the partnerships and connections we build with the operators we work alongside. As a result, we are very proud to work with some of the country's biggest brands. Last year was by far our best yet, securing deals with the likes of Tuko Productions, Scommettendo and Sportbet. Our award-winning slots and instant games have proven to be a real differentiator, and we're delighted that the feedback has been so positive.
On plans for further growth, we're strongly focused on building our partner relationships even more, as well as creating high-quality games that can really appeal to Italian players. Our unique gamification tools will no doubt be key to this and are a strong factor in our focus on boosting engagement. So, in short, we're very excited about Italy's potential, and we're confident that our unique approach will continue to resonate with players and partners alike.
What has been the principal driver behind Evoplay selecting Italy as a key market for growth? How would you summarise Italy's online audience and demographics?
Our main drive here is the increasing adoption of online gaming from land-based. The numbers are clear to see; the online market revenue is projected to grow by 6.69% annually between 2023 and 2027, reaching a total volume of €3.68bn. On audience and demographics, the country is incredibly broad and diverse – which means significant opportunity. There's a potential market of up to 20 million people for online, with a ratio of approximately 60:40 of male vs. female.
Given that near-parity, we can pursue plenty of creative options. The 25-34 age group is the largest segment, so demand for innovative entertainment is on the rise – which is a gap that Evoplay is serving well! It's also good to note the level of smartphone penetration – with over 80% of the population using new generation smartphones, game content should be heavily mobile-optimised.
As well as being one of Europe's biggest gaming markets – Italy also has a unique retail heritage with as much as 90% of gaming still happening offline. What strengths can you offer to operators to provide a platform for conversion into the online world?
Italy's land-based gaming heritage certainly sets it apart from the rest of Europe. Online gaming holds distinctive benefits such as convenience, a greater variety of games, and of course, bonuses and promotions such as tournaments and quests. I believe that in-game and out-game gamification tools can effectively drive player engagement and improve conversion efforts for sports bettors and offline players. And, of course, those in-game and out-game gamification features add to the whole thrill of playing online, creating a community.
At Evoplay, we pride ourselves on our ability to create immersive and engaging games offline with strong visual and audio elements that can create an experience as exciting as a real casino. We believe that this is particularly important in the Italian market, where players are accustomed to the sensory experience of playing offline and improving conversion efforts for sports bettors and offline players. As a result, we focus heavily on our unique range of gamification features and incentives for our partners.
In addition, we also work closely with our partners to ensure that our games are integrated seamlessly onto their platforms, making it easy for players to access and play them. We understand that trust is a key factor in Italy, so we emphasise ensuring that our games are secure and reliable.
Onto slot types – what gaming trends are you seeing for Italian players and how are you catering to that demand? Which of Evoplay's games is performing the best?
It's common knowledge that football is Italy's favourite sport, and it's a huge industry with millions of people betting on it. This has had a significant impact on gaming trends in the country. Instant games have become particularly popular, providing a nice contrast to the wait for live sports fixtures when betting. Players love the instant results they get from these games, and it's a refreshing change of pace. So of course, football-themed games work perfectly for this. Another trend we are seeing is that Italians love to play chicken-themed titles, so this is certainly an avenue we're continuing to develop!
We are always looking to stay ahead of the curve and provide our Italian players with the latest and most innovative gaming experiences. Classic slots, video slots, in-game gamification elements, out-game gamification, tournaments, and quests are trending heavily, and we're actively catering to that demand. Our current top-performing games in the Italian market are Penalty Shoot-out, Fruit Super Nova Game Collection, Elven Princesses, and Hot Triple Sevens. These games are loved by players for their engaging gameplay, stunning graphics, and exciting bonus features.
As a truly innovative studio, how can you help online operators improve their conversion efforts for sports bettors and offline players? What can you offer that's different?
Sports, and indeed sports betting, is an essential part of the Italian fabric. We understand that importance, and we're proud to offer RNG-based games that provide a unique sports betting experience.
Our games are also designed to be integrated seamlessly with sports betting platforms, which means that players can quickly switch between gaming and sports betting, with the same action enjoyed across both. Evoplay's RNG-based Football Pack is a vital component of this commitment as it offers a unique and exciting experience that adds to the overall thrill of the betting experience.
Testament to this is the success of our Penalty Shoot-out. This instant game is unique because it features an innovative betting method that keeps players engaged and excited. As players navigate through the game, they experience a realistic penalty shoot-out where they get to choose the nation they want to represent and aim for goal.
Last but not least, what's Evoplay's vision for Italy 2023 and 2024? What are your plans for growing even further in the market and entertaining players?
Our vision for Italy in 2023 and 2024 is focused on growth and continued innovation. The market is a core part of our European strategy, and we're committed to providing the best gaming experiences possible for players here.
To achieve this, we're launching new games of different types that are tailored to local audiences. Especially exciting is that players can expect another game in the Penalty Shoot-out series. Additionally, we're also preparing our next flagship game, which is truly fresh and unique, and we're confident it will be a real hit with players here.
We're also providing our partners with different game packages that include marketing activities and engagement opportunities. We also see plenty more opportunity in transitioning land-based players to online, which gamification will be a key driver towards achieving.  We make calculated data-driven moves, so we will be gathering all the data and feedback from our operators and based on the collected information, we will prepare our next steps and make predictions for 2024.