New Max Quest: Wrath of Ra Interactive Action Adventure Game with Cash Prizes Now at Juicy Stakes Casino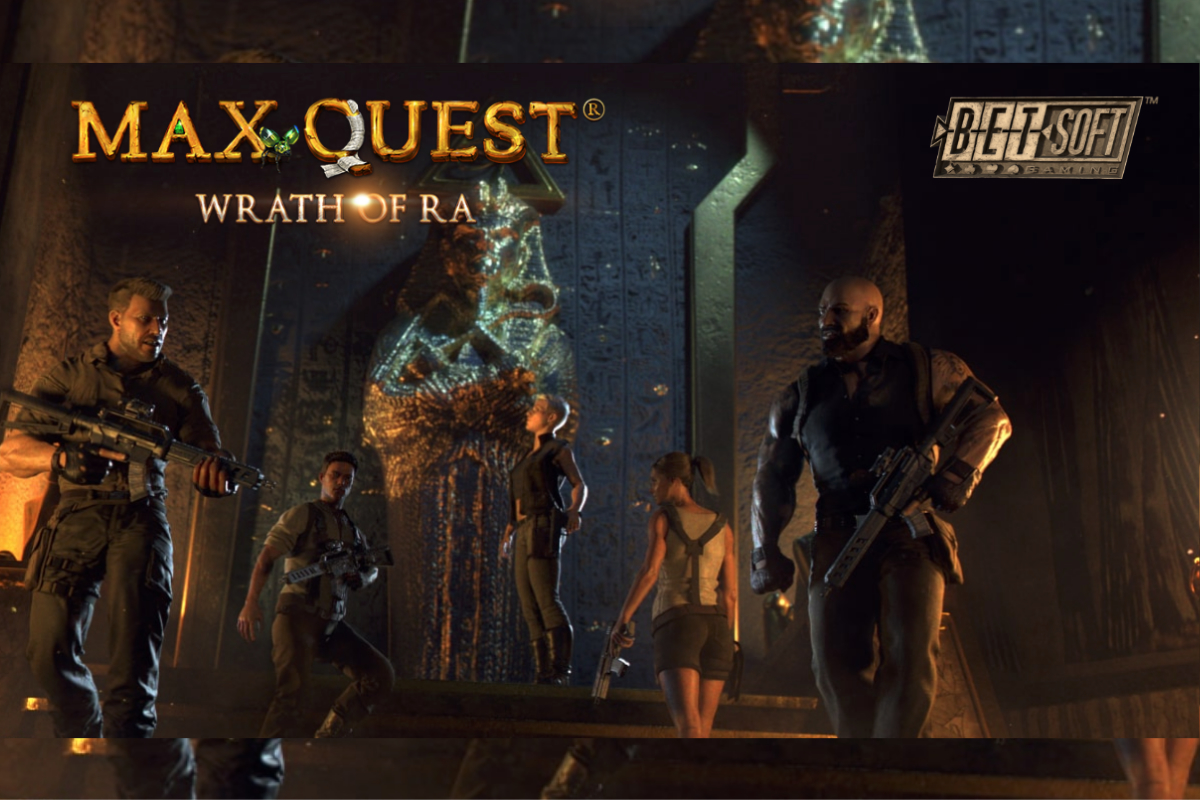 Reading Time:
2
minutes
Juicy Stakes Casino has just introduced the first in an exciting new genre of online casino games from Betsoft. The new Max Quest: Wrath of Ra is an interactive action adventure game where players win cash prizes by defeating their enemies. Instead of a slot machine's spin button, players aim their crosshairs at enemies and instead of pay-lines, bullets strike targets and pay out in coins. This weekend, the casino is giving everyone 500 free bullets to try this new gaming experience.
"This takes gaming to a whole new level!" remarked Juicy Stakes casino manager. "Imagine a video game where you can win cash!"
Max Quest: Wrath of Ra, from Betsoft, is a role-playing action adventure game where players battle their way to undiscovered Ancient Egyptian treasures. Bullets and special weapons are purchased for cash. The game pays out when enemies are defeated and when special features are triggered.
This weekend, players will be given 500 free bullets, each worth $.01. Free bullets will be available to all players starting November 29th and will expire December 2nd.
In addition to winning cash within the game, top players also win bonus prizes. Like a progressive jackpot, 2% of every purchase goes into a prize pool. Players are ranked on a leaderboard and top-ranking players win cash prizes from the prize pool.
Max Quest: Wrath of Ra is a multiplayer game. Players can team up with to five other players to mow down the unending hordes of cursed monsters. Working together has great benefits and bigger chances of rewards. The more enemies that are destroyed, the greater the chance of triggering a God Event where a huge treasure chest of additional cash prizes can be won.
Juicy Stakes Casino offers hundreds of online slots and table games from Betsoft, Lucktap and WorldMatch. They also host one of the most active online poker rooms on the Horizon Poker Network.
GVC Adds Senior Gaming Executives David Satz and Robert Hoskin to its Board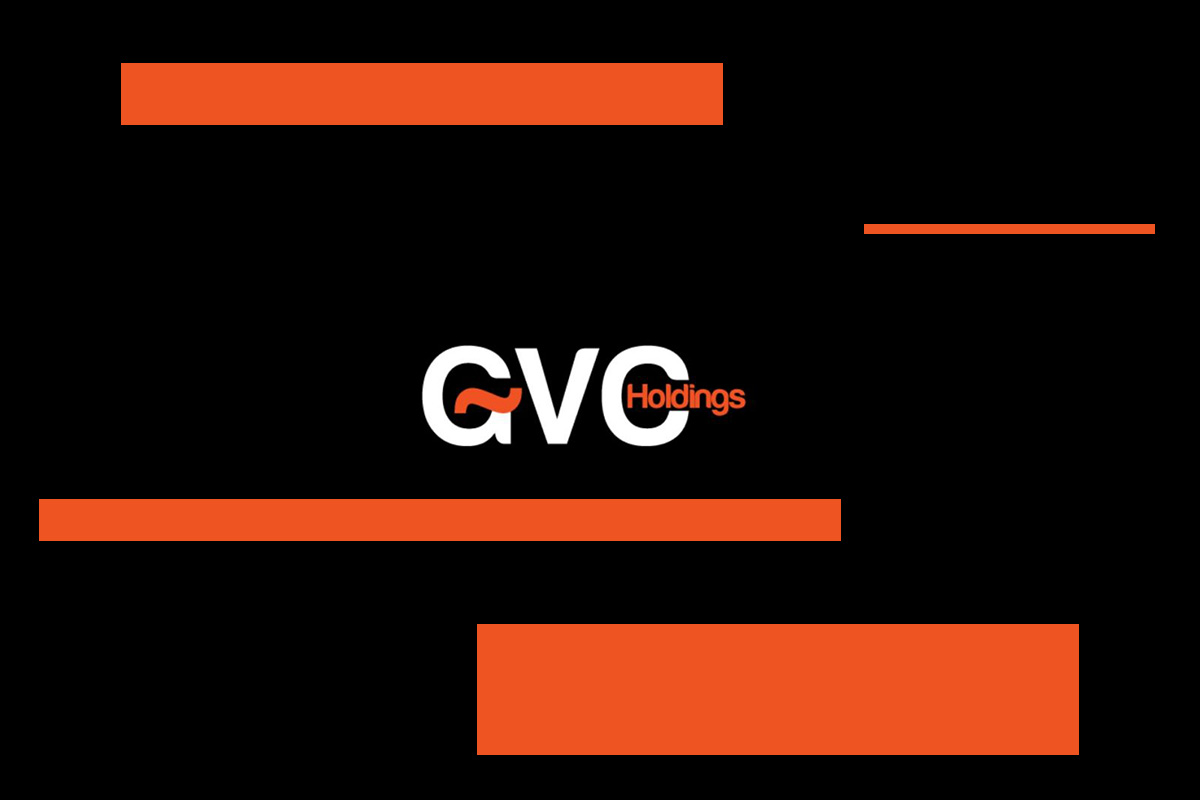 Reading Time:
2
minutes
GVC Holdings PLC has announced the appointment of David Satz and Robert Hoskin to its Board of Directors.
David Satz has joined as an Independent Non-Executive Director on 22 October 2020, and Robert Hoskin will be promoted to the Board as an Executive Director on 1 January 2021 in the role of Chief Governance Officer.
David Satz most recently served as the Senior Vice President of Government Relations and Development for Caesars Entertainment Corporation in Las Vegas, where he worked from 2002 to 2019.
Robert Hoskin has been at GVC since 2005 and will take up the role of Chief Governance Officer, overseeing GVC's legal, regulatory, governance and social responsibility affairs. He is currently Group Director of Legal, Regulatory and Secretariat.
"I am delighted to be welcoming two such high calibre individuals to our Board. David has unrivalled regulatory and legislative expertise in the all-important US gaming market. His knowledge and insight will be hugely additive in helping us to achieve our ambition of being the leading operator in the US through BetMGM, our fast-growing joint venture with MGM Resorts," Barry Gibson, Chairman of GVC, said.
"Robert has made an outstanding contribution to GVC in his 15 years at the Group, and his promotion is richly deserved. The fact that regulation, legal and governance are now represented at Board level will give us even greater oversight of these critically important areas, all of which are central to our long-term growth plans," Barry Gibson added.
"I have long been an admirer of GVC's diversified business model, industry-leading brands, and unique proprietary technology platform. I look forward to working closely with the Board and the executive management team in order to help support GVC's impressive growth trajectory, especially in light of the unprecedented opportunity presented by its strong position in the nascent US sports betting market," David Satz said.
"It has been an absolute pleasure to have witnessed GVC's extraordinary growth story from an AIM-listed company to the successful and international FTSE 100 business that it is today. I am honoured to be joining what is an outstandingly strong Board and am delighted that the importance of Governance is being recognised in this way," Robert Hoskin said.
AC Milan Extends its Partnership with StarCasinò.sport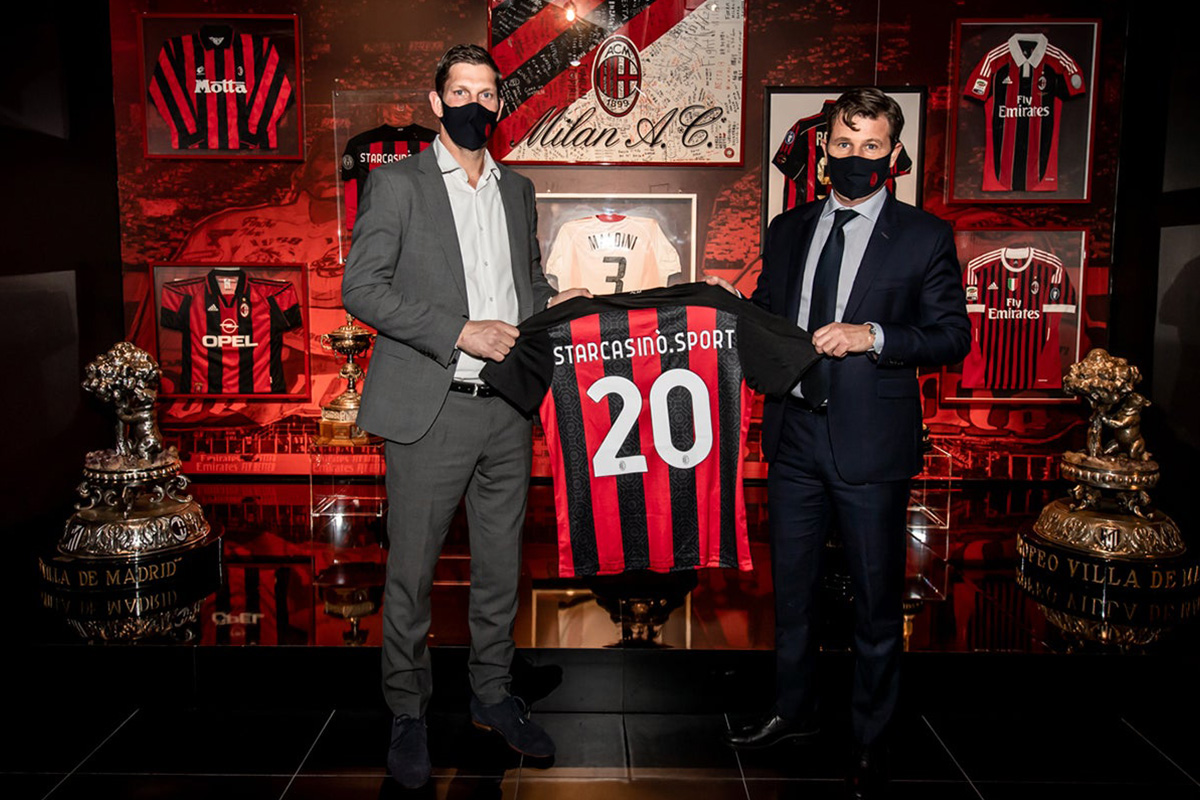 Reading Time:
< 1
minute
AC Milan football club has extended its partnership with StarCasinò.sport. The sports entertainment platform, part of the Betsson Group, will continue to be an AC Milan Official Partner for the next three years, until the end of the 2023 season.
"The aim of Betsson Group is to create engaging, amazing and safe experiences for all users and, through our brand StarCasinò.sport, we propose an innovative and exciting storytelling of sports. The renewal of the partnership with AC Milan, a top-class Club, is very important for us in terms of broadening our image and it allows us to create high-quality entertainment for the Rossoneri fans as well as for all football fans," Ronni Hartvig, Chief Commercial Officer of Betsson Group, said.
"We are delighted to announce the renewal of our partnership with StarCasinò.sport. In recent months we jointly created exciting and innovative special content dedicated to our fans and we are both very pleased with the results we have achieved. We want to keep surprising AC Milan's fans and we are ready to engage them in many new Rossonero initiatives," Casper Stylsvig, Chief Revenue Officer at AC Milan, said.
MMO game Street Mobster leaking data of 1.9 million users due to critical vulnerability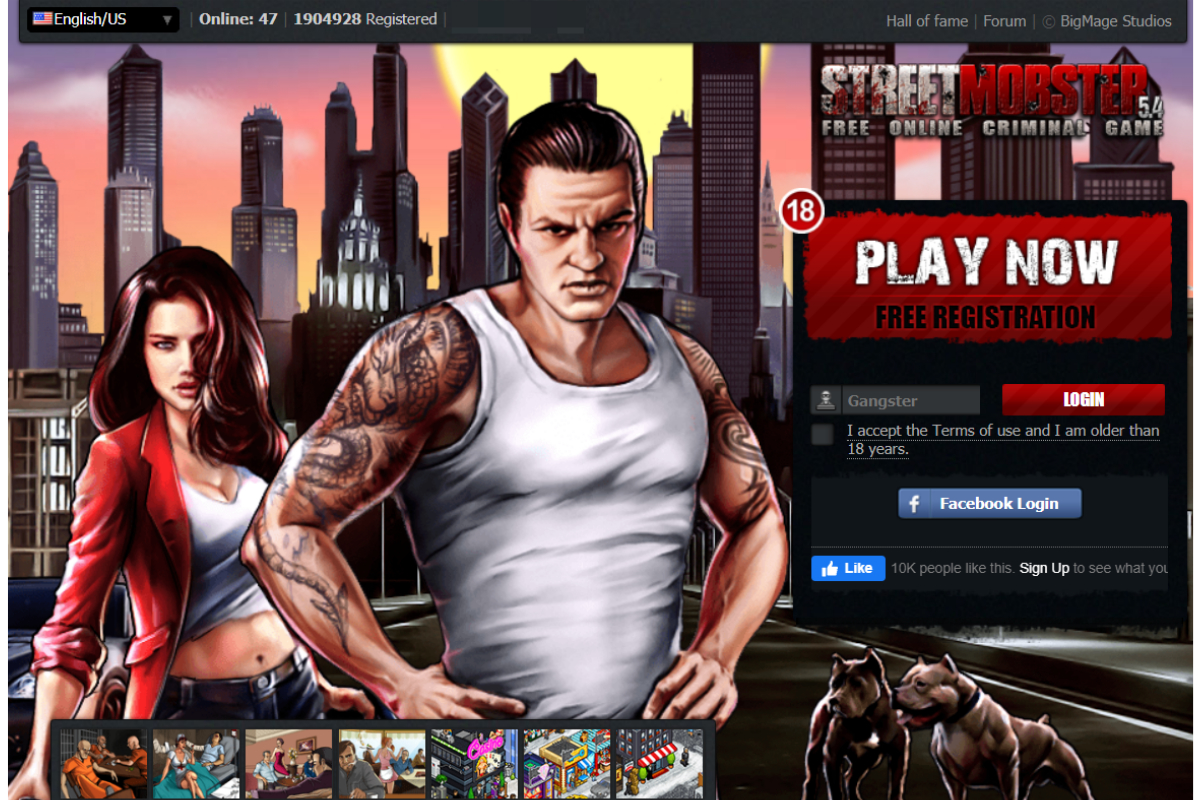 Reading Time:
3
minutes
Attackers could exploit the SQL Injection flaw to compromise the game's database and steal user data.
The CyberNews.com Investigation team discovered a critical vulnerability in Street Mobster, a browser-based massively multiplayer online game created by Bulgarian development company BigMage Studios.
Street Mobster is a free to play, browser-based online game in the mafia empire genre where players manage a fictional criminal enterprise. The game boasts a 1.9+ million player base and stores a user record database that can be accessed by threat actors by committing an SQL Injection (SQLi) attack on the game's website.
Other games created by BigMage Studios are also potentially vulnerable to the same type of attack, which means that there is a possibility that even more users might be at risk.
The records that can be compromised by exploiting the SQLi vulnerability in Street Mobster potentially include the players' usernames, email addresses, and passwords, as well as other game-related data that is stored on the database.
Fortunately, after we reported the vulnerability to BigMage Studios, CERT Bulgaria, and the Bulgarian data protection authority, the issue has been fixed by the developers and the user database is no longer accessible to potential attackers.
What is SQL Injection?
First found back in 1998, SQLi is deemed by the Open Web Application Security Project (OWASP) as the number one web application security risk.
Even though this vulnerability is relatively easy to fix, researchers found that 8% of websites and web applications are still vulnerable to SQLi attacks in 2020. Which, from a security perspective, is inexcusable. So much so, in fact, that UK internet service provider TalkTalk was hit with a record £400,000 fine over succumbing to a cyberattack that involved SQLi.
The vulnerability works by injecting an unexpected payload (a piece of code) into the input box on the website or in its URL address. Instead of reading the text as part of the URL, the website's server reads the attacker's payload as code and then proceeds to execute the attacker's command or output data that would otherwise be inaccessible to unauthorized parties. Attackers can exploit SQLi even further by uploading pieces of code or even malware to the vulnerable server.
The fact that Street Mobster is susceptible to SQLi attacks clearly shows the disappointing and dangerous neglect of basic security practices on the part of the developers at BigMage Studios.
How we found this vulnerability
Our security team identified an SQL Injection vulnerability on the Street Mobster website and were able to confirm the vulnerability by performing a simple command injection test on the website URL. The CyberNews team did not extract any data from the vulnerable Street Mobster database.
What's the impact of the vulnerability?
The data in the vulnerable Street Mobster database can be used in a variety of ways against the players whose information was exposed:
By injecting malicious payloads on Street Mobster's server, attackers can potentially gain access to said server, where they can install malware on the game's website and cause harm to the visitors – from using the players' devices to mine cryptocurrency to redirecting them to other malicious websites, installing malware, and more.
The 1.9 million user credentials stored on the database can net the attackers user email addresses and passwords, which they can potentially use for credential stuffing attacks to hack the players' accounts on other gaming platforms like Steam or other online services.
Because Street Mobster is a free-to-play game that incorporates microtransactions, bad actors could also make a lot of money from selling hacked player accounts on gray market websites.
What to do if you've been affected?
If you have a Street Mobster account, make sure to change your password immediately and make it as complex as possible. If you've been using your Street Mobster password on any other websites or services, change that password as well. This will prevent potential attackers from accessing your accounts on these websites in case they try to reuse your password for credential stuffing attacks.
However, it's ultimately up to BigMage Studios to completely secure your Street Mobster account against attacks like SQLi.
Disclosure and lack of communication from BigMage Studios
Following our vulnerability disclosure guidelines, we notified the BigMage Studios about the leak on August 31, 2020. However, we received no reply. Our follow-up emails were left unanswered as well.
We then reached out to CERT Bulgaria on September 11 in order to help secure the website. CERT contacted the BigMage Studios and informed the company about the misconfiguration.
Throughout the disclosure process, BigMage Studios stayed radio silent and refused to get in touch with CyberNews.com. Due to this reason, we also notified the Bulgarian data protection agency about the incident on October 9 in the hopes that the agency would be able to pressure the company into fixing the issue.
Eventually, however, BigMage Studios appear to have fixed the SLQi vulnerability on streetmobster.com, without informing either CyberNews.com or CERT Bulgaria about that fact.