Province Brands of Canada Announces Caribbean Distribution Deal with Ayre Resorts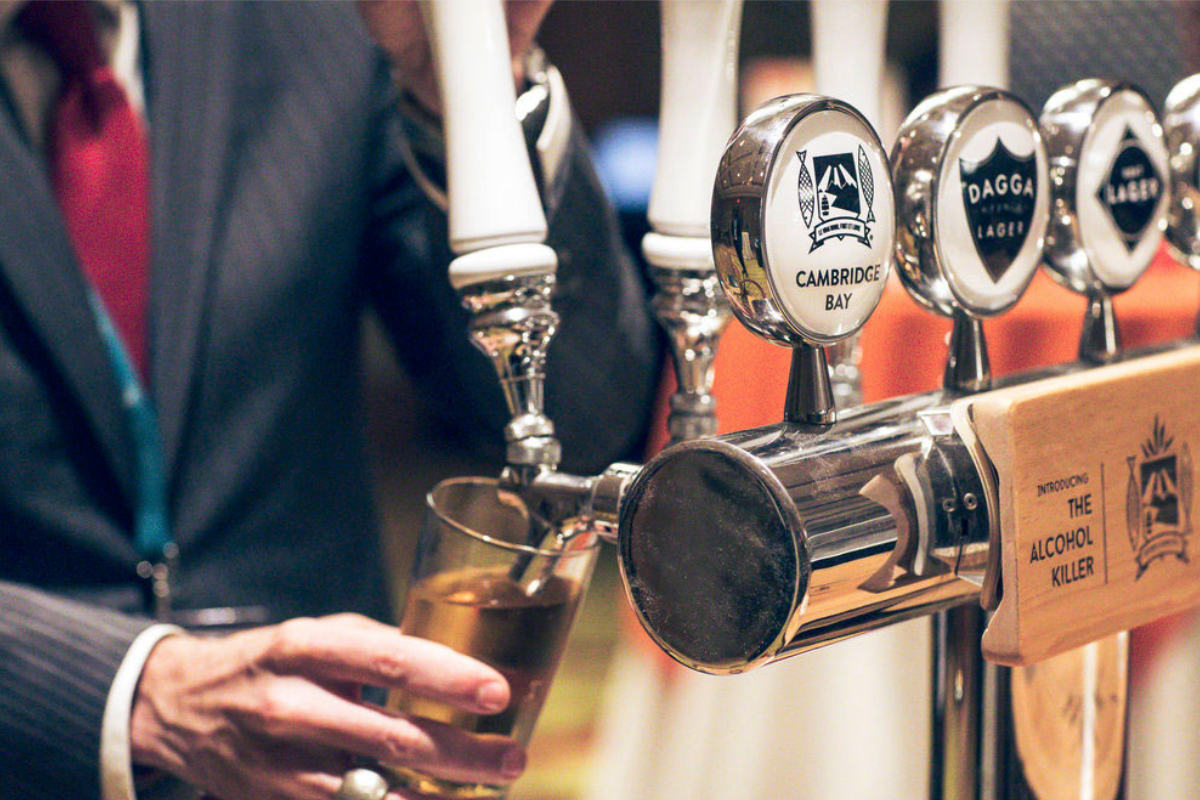 Reading Time:
3
minutes
Province Brands of Canada — the Canadian company developing the world's first beers brewed from the cannabis plant, including non-alcoholic beers which intoxicate using THC and other phytocannabinoids (to be released only when and where the sale of marijuana beverages is permitted by law), and Cambridge Bay Imperial Pilsner, a first-of-its-kind, 7% ABV imperial pilsner brewed from hemp in place of barley (which contains no marijuana and is regulated as an alcohol product) —  has signed a Memorandum of Understanding (MOU) for the Caribbean distribution of its products with Ayre Resorts, a new collection of five-star properties opening its first resort in Antigua in 2021.
Under the MOU, Ayre Resorts will have the right to distribute products in jurisdictions where the sale of such products is permitted by all relevant federal and local laws. To the extent that such products are to be imported (as opposed to produced locally by Ayre Resorts under Province Brands' supervision), Ayre Resorts must also demonstrate that export is allowed by the exporting country, and that any such shipment does not violate international law. At present, only Cambridge Bay, Province Brands of Canada's 7% ABV imperial pilsner brewed from hemp in place of barley, would qualify for distribution under these restrictions.  Should various Caribbean countries change their laws in the future, Ayre Resorts will also be entitled to distribute Province Brands of Canada's non-alcoholic beers brewed from cannabis which intoxicate using THC and other phytocannabinoids in such countries.
The agreement provides Ayre Resorts with exclusive Caribbean distribution rights to all beverage and food products commercialized or developed by Province Brands of Canada. Ayre's rights under this agreement are not limited to distributing only Province Brands' products in their resorts, but it is the intention of the parties that Province Brands' beers will be prominently featured in all Ayre Resorts properties.
"It's very rare for a beer brand at this early stage in the life cycle to have an opportunity like this," said Rob Kevwitch, Phd., Province Brands of Canada's Master Brewer. "To be selected for international distribution at this time is a testament to the quality, uniqueness and flavour of our beers, and something the team here at Province Brands can be proud of. We've put two years of hard work into developing the process and technology by which to create the world's first beers brewed from hemp and brewed from marijuana. There were some nights when even I thought we would never get this to work, but now folks in the Tropic of Cancer will be able to order a premium Canadian beer named after a town in the Arctic Circle."
About Province Brands of Canada
Province Brands of Canada is an early stage, highly disruptive premium adult beverage company founded by veteran entrepreneurs with extensive experience in the premium alcohol and legal medical and recreational cannabis industries. Province Brands' patent-pending process has created the world's first beers brewed from cannabis while utilizing parts of the cannabis plant which would otherwise have no commercial value. Alcohol-free yet intoxicating, and with a dose-response curve similar to that of alcohol, Province Brands' cannabis-powered beers and spirits will challenge the alcohol industry by offering a safer and healthier alternative that is also gluten free and low in calories and sugar.
About Ayre Resorts
The first of several five-star Ayre Resort luxury properties around the world will be developed on the white sand beaches of Valley Church, extending along the turquoise coast of Antigua. Each Ayre Resort will offer guests thrilling moments in the Bodog Casino Club, relaxing beach clubs, world-class restaurants and a unique opportunity to enhance their lives by experiencing the Ayre Wellness Centre and Spa.
Source: Province Brands of Canada
UNITE HERE Warns About Potential Gaming Tax Revenue Declines, Job Cuts, and Other Problems of Proposed Merger of Eldorado Resorts and Caesars Entertainment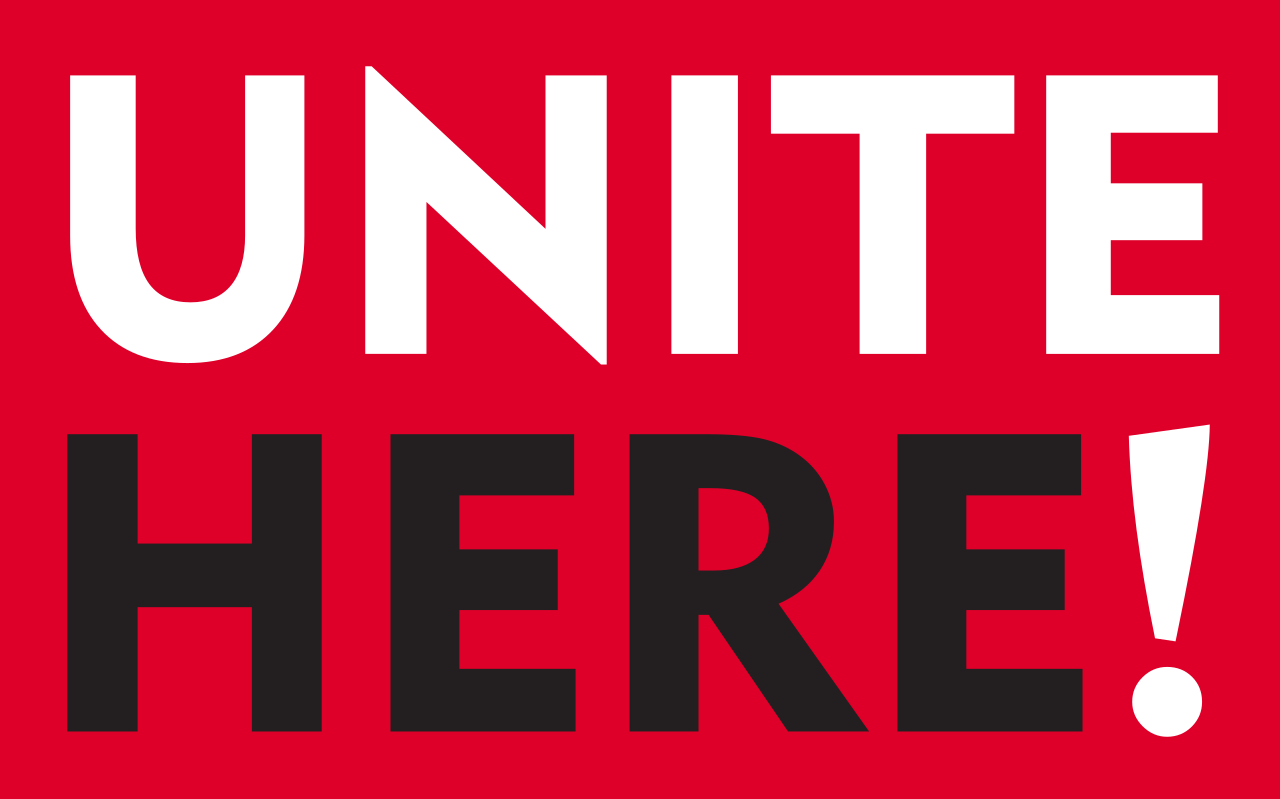 Reading Time:
2
minutes
Eldorado Resorts and Caesars Entertainment jointly announced a proposed transaction to combine the two corporations, pending shareholder and regulatory approvals. The deal is to be based on $7.2 billion of new debt financing and $500 million of cuts and other "synergies." UNITE HERE, the hospitality workers union, represents approximately 25,000 workers at Caesars and Eldorado properties.
UNITE HERE-represented union casinos accounted for approximately 68% of the pro forma $30 billion combined Caesars-Eldorado EBITDAR in 2018. These 22 UNITE HERE union casinos altogether include over 50% of the combined company's total hotel rooms, over 30% of its total slots, and nearly 40% of its total table games. UNITE HERE locals are currently in contract negotiations with Eldorado at Circus Circus Reno and Isle Pompano Beach. Contracts at six additional UNITE HERE union casinos in the combined Caesars and Eldorado portfolio will expire in 2020, including four properties in Atlantic City.
UNITE HERE issued the following statement from President D. Taylor:
"UNITE HERE has had a positive relationship with Caesars Entertainment over the years, and 25,000 union members have been excited to help the company reinvest and rebuild as it recovers from the disastrous leveraged buyout led by Apollo and TPG. It is in this context that we approach the proposed sale of the company with great concern.
Yesterday, Eldorado announced cost-savings of $500 million in the first year of the combined company. Where are they going to cut? We will not stand by idly if the proposed Caesars-Eldorado transaction will lead to significant job losses, worse wages and benefits for our members, and lower state gaming tax receipts in the many communities where members we represent work and live. Casinos operating under privileged licenses are meant to create significant benefits for host communities, including family-sustaining jobs and local government funding based on gaming taxes.
We will support changes at Caesars that preserve the company's long-term financial health and provide a sustainable path to good jobs in vibrant gaming markets across the country."
2018, 7,700 UNITE HERE members went on a multi-city strike at Marriott hotels across the United States and won historic settlements in Boston, Detroit, San Francisco, San Jose, Oakland, San Diego, and Hawaii.
UNITE HERE represents over 300,000 hospitality workers in gaming, hotel, and food service industries in North America and provides analysis from the perspective of those who work in these industries.
Source: UNITE HERE
Genius Sports Media unveils next generation sports marketing and publisher tools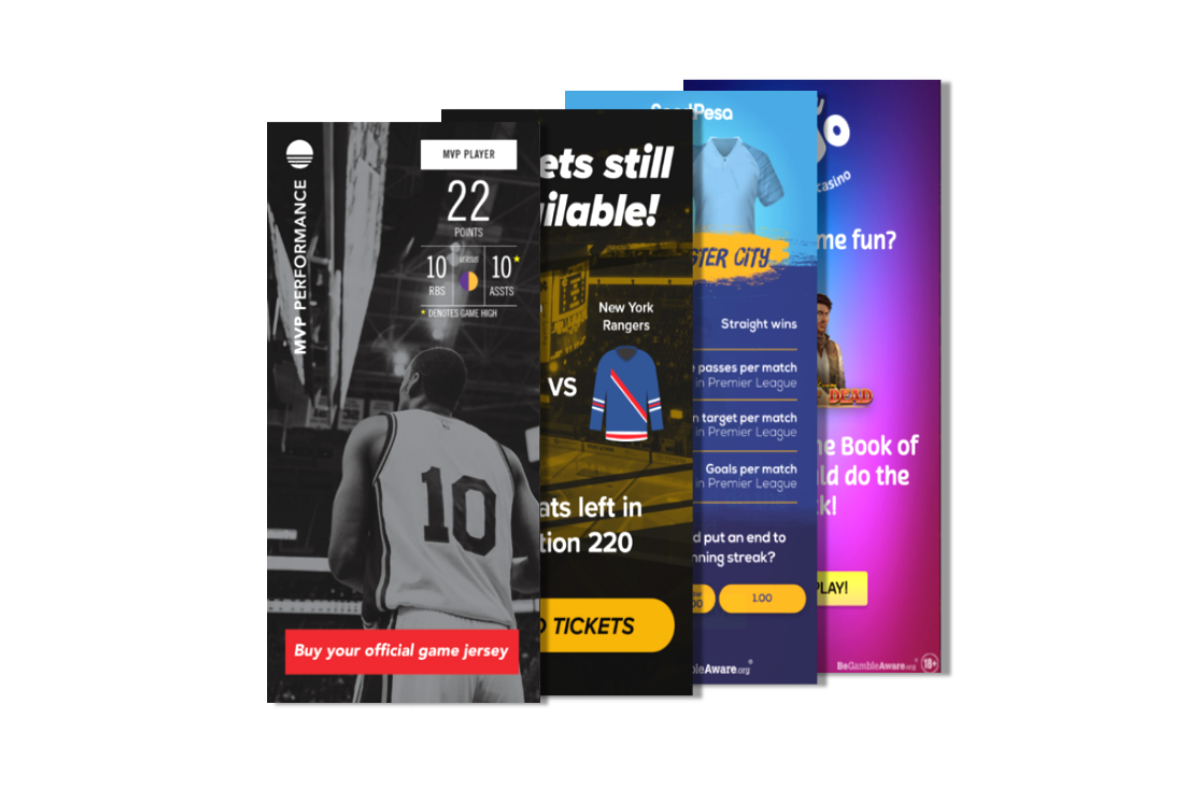 Reading Time:
2
minutes
Genius Sports Media, the media technology arm of Genius Sports Group, has today unveiled a new suite of data-driven fan engagement services that transform the way brands and publishers connect with their audiences.
Leveraging its 10 years of fan understanding, programmatic media buying knowhow and live sports data expertise, Genius Sports Media has launched a new, end-to-end digital agency service for sportsbook and gaming operators, sports rights holders, brands and digital publishers.
A new suite of next generation marketing tools make it simple for advertisers to tailor the content and delivery of campaigns around the sporting calendar. By embedding relevant content like real-time statistics, betting odds or video highlights into their creative, the service replaces scattergun marketing with non-intrusive, personalized messaging that captures the emotion of live sport. All digital marketing channels are supported – each driven by bespoke, proprietary technology to maximize efficiency of ad spend.
Genius Sports Media has also launched a broad portfolio of live data-driven widgets for digital publishers to engage their audiences, drive advertising revenue and tap into the growing opportunity in sports betting content. This includes a full, easily-integrated odds comparison service and affiliate marketing platform.

Mark Locke, CEO of Genius Sports Group, said: "We have been helping brands acquire customers for well over a decade and have subsequently built an understanding of how and when sports fans engage with media that simply can't be replicated by traditional agencies.
"Using this expertise, in combination with our rapidly expanding live data portfolio, advertisers targeting sports fans can instantly connect with them in real-time to build stronger relationships that significantly increase conversion rates.
"By unifying these capabilities with our new suite of publisher products, Genius Sports Media both extends and optimizes the services we can provide for brands and publishers in this highly competitive marketplace."
A Really Wild slot release by GREENTUBE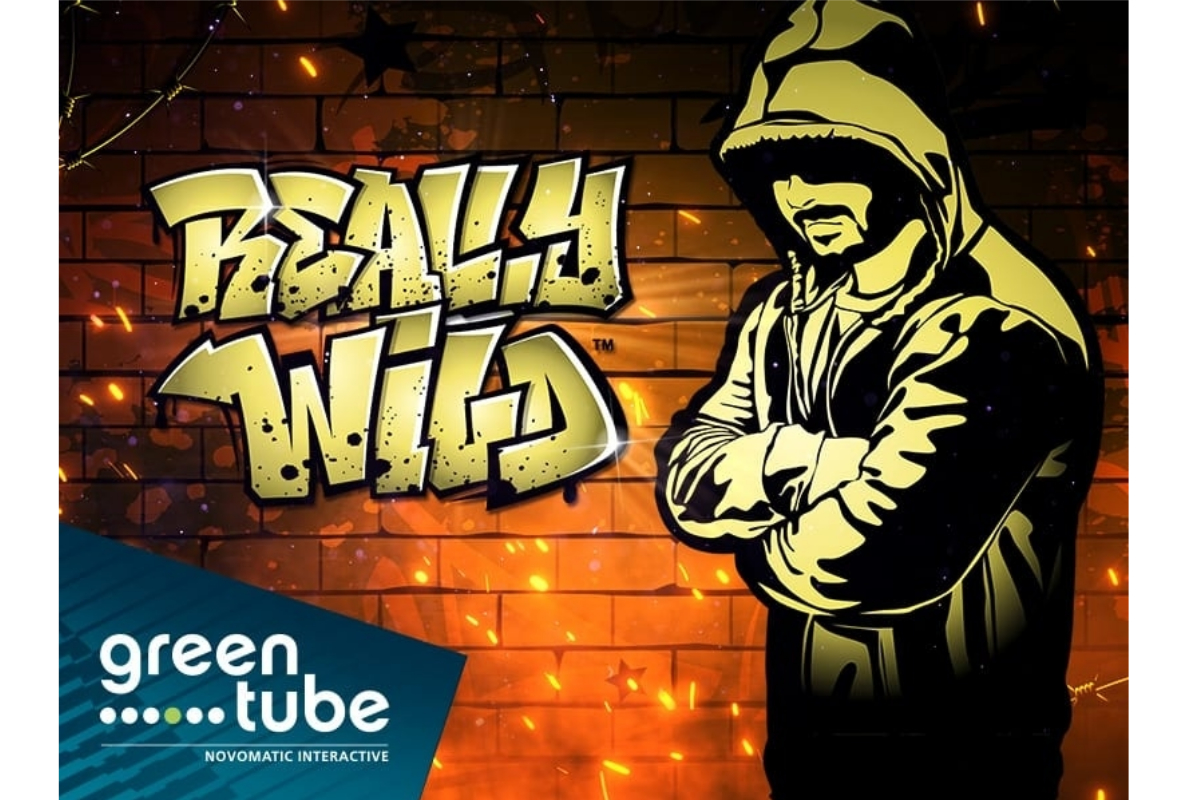 Reading Time:
1
minute
Really Wild™ introduces players to the law of the streets and all the golden bling that comes with it. This exciting online slot can now be found Greentube's Home of Games – available for all B2B partners!
Players can now take a trip to the shadier parts of town to make a name for themselves: In Really Wild™, 7 win lines run across a total of 4 reels – a uniquely exciting setup that players simply can't get enough of.
The reels of Really Wild™ are bursting with lucky symbols: hoodlums, fruits and more are all waiting to line up just right. The Guy (Scatter) symbol is the key to up to 20 Free Games, where the Wild symbol is the true star, as one of the reels will spin to show a cluster of them and remain fixed in place for all remaining Free Games. Players that are looking for a massive boost to their winning chances will absolutely love this feature, because the Wild symbol may substitute for every other symbol in the game except Scatter.
Really Wild™ is a slot forged in the streets and full of cool winning chances!