Better Collective provides extraordinary business update due to COVID-19 situation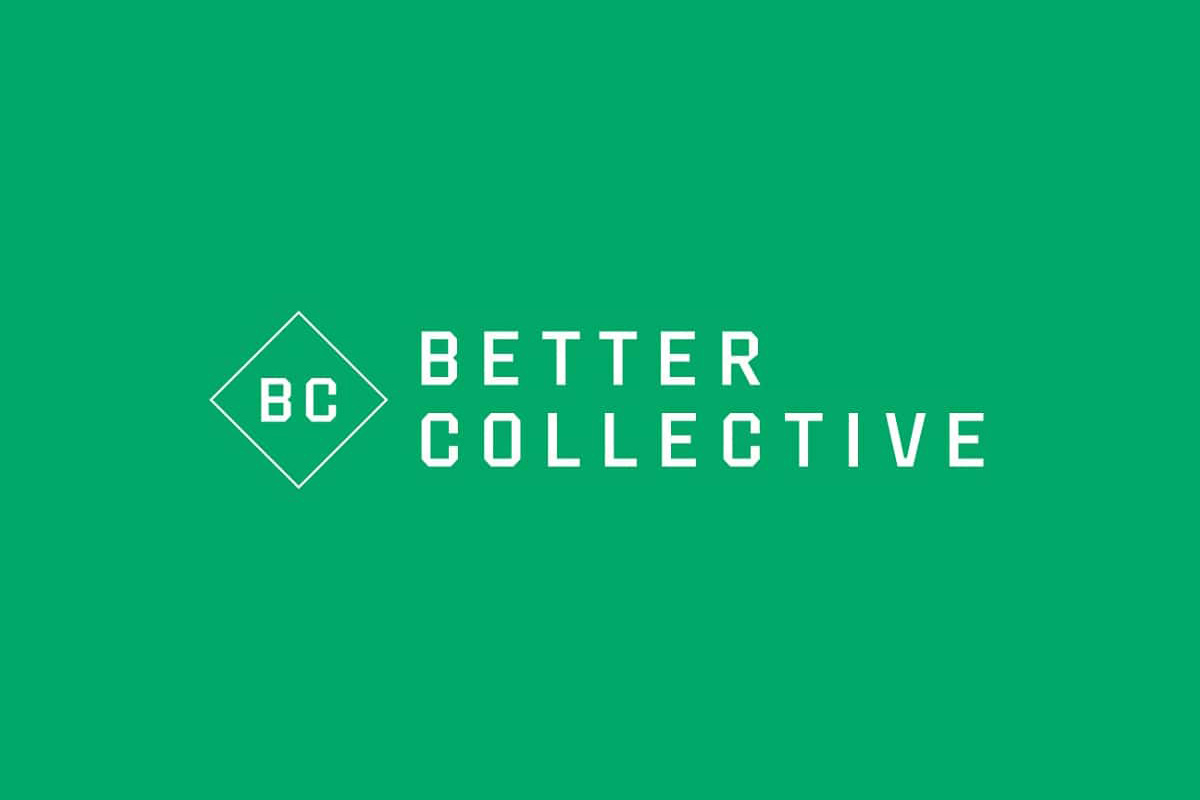 Reading Time:
4
minutes
Following the postponement of several sports events in many countries including the UEFA EURO 2020 due to the outbreak of COVID-19, the sports betting media group, Better Collective, provides an extraordinary business update with the following highlights:
Until mid March, Better Collective's business has shown strong performance and has not been notably affected by postponements of sports events caused by the COVID-19 outbreak.
In the last couple of days, major sports events have been postponed, leading to reduced sports betting activity to approximately half of normal levels. The esports and casino business have not been affected.
The financial targets for 2020 remain unchanged until further, given certain assumptions.
Better Collective's business model and strong balance sheet allows for a high degree of flexibility in this changing environment.
Current business performance:
Better Collective's business has not been notably affected by COVID-19 until mid March 2019, despite some sports events having been played without a physical audience and some events having been cancelled.
For Better Collective, February 2020 revenue ended in line with expectations with revenue of 6,9 mEUR corresponding to a growth of 27% (of which 13% was organic growth). Revenue in January and February 2020 combined amounts to 14,1 mEUR corresponding to a growth of 37% (of which 21% was organic growth). Measured on gross gaming activity in revenue share accounts, player activity in February was all time high.
Postponement of sports events
From mid March, almost all major sports events have been postponed. This includes the EURO 2020, as announced by The Union of European Football Associations (UEFA), which is postponed to 2021.  In the days after the almost full halt of all major sports events globally, sports betting activity has been reduced to approximately half of normal activity, whereas activities in esports and casino remain unchanged.
Following the postponement of several major sports events, Better Collective expects that some of the revenue, which would normally materialize in the first half of 2020, will either be lost or postponed until later in 2020 or to 2021, depending on the new scheduling of events.
Based upon the current activity level, Better Collective estimates that the postponement of EURO 2020 will imply an isolated revenue postponement of 2-4 mEUR from 2020 to 2021, whereas other cancellations/postponements may have a similar negative effect, in particular in the US, where the business is mostly exposed to the major sports leagues.
Financial targets:
The financial targets for 2020 remain unchanged (double-digit organic growth and total growth of >30%, operating margin (EBITA) >40% and Net Interest Bearing Debt/ EBITDA <2,5) until further, given the following assumptions:
Reduced revenue in 2020 from EURO 2020, postponed to 2021, is estimated at 2-4 mEUR.
Reduced revenue in 2020 from other postponed sports events is estimated at 4-6 mEUR.
Esports (HLTV) and casino business continue to perform at regular levels.
The estimated effect of reduced sports betting of a total 6-10 mEUR is based on the assumption that all major sports events, other than EURO 2020, will be back to a normal activity level in the second half of 2020.
Costs are maintained at current levels and thus lower than budgeted for the full year, offsetting some of the reduced revenue.
Better Collective will on an ongoing basis evaluate the development of the business and potentially take measures to protect the business and cash flow if revenue will be impacted significantly by postponed sports events.
Flexible business model and strong balance sheet:
Better Collective operates in an online business that allows for a high degree of flexibility as operation is highly scalable and can take place almost anywhere. This allows the company to continue operations as usual while giving priority to the health and safety of the employees. Furthermore, the historical business model has to a high degree been based upon revenue share, where the large databases of players continue to generate revenue as long as betting events take place, thereby providing recurring revenue. In past periods with low activity in the absence of  major sports events, there is normally still betting activity, i.e. on lower profiled sports events, virtual games, esports, casino. Therefore it can be expected that even though major sports events are not happening, there will still be betting activity.
Better Collective has a strong balance sheet and financing position. The net cash position was almost neutral at the end of February 2020, with a net bank debt (cash minus bank debt) of minus 13,9 mEUR after including upfront payment of approximately 24 mEUR in connection with the acquisition of HLTV.org ApS (esports) at the end of February. Cash and un-utilised committed bank credit facilities stood at 70 mEUR end of February 2020.
Jesper Søgaard, CEO of Better Collective, says:
"The COVID-19 has in many instances created an unprecedented situation for societies across the world. Just as many other companies, Better Collective will expectedly also be affected by the COVID-19, especially following the postponement of major sports events such as the EURO 2020. Nothing is more important than the health and safety of people and we look forward to the return of the sports we all enjoy, including a safe and exciting EURO 2021. Though visibility is currently limited, we stay optimistic that normal sports betting activity levels will be restored why our guidance remains unchanged."
About Better Collective:
Better Collective's vision is to empower iGamers through transparency and technology – this is what has made them the world's leading developer of digital platforms for betting tips, bookmaker information and iGaming communities. Better Collective's portfolio includes a range of websites and products, among other bettingexpert.com, the trusted home of tips from expert tipsters and in depth betting theory. Better Collective is headquartered in Copenhagen, Denmark, and listed on Nasdaq Stockholm (BETCO).
Frankie's on board with Sporting Index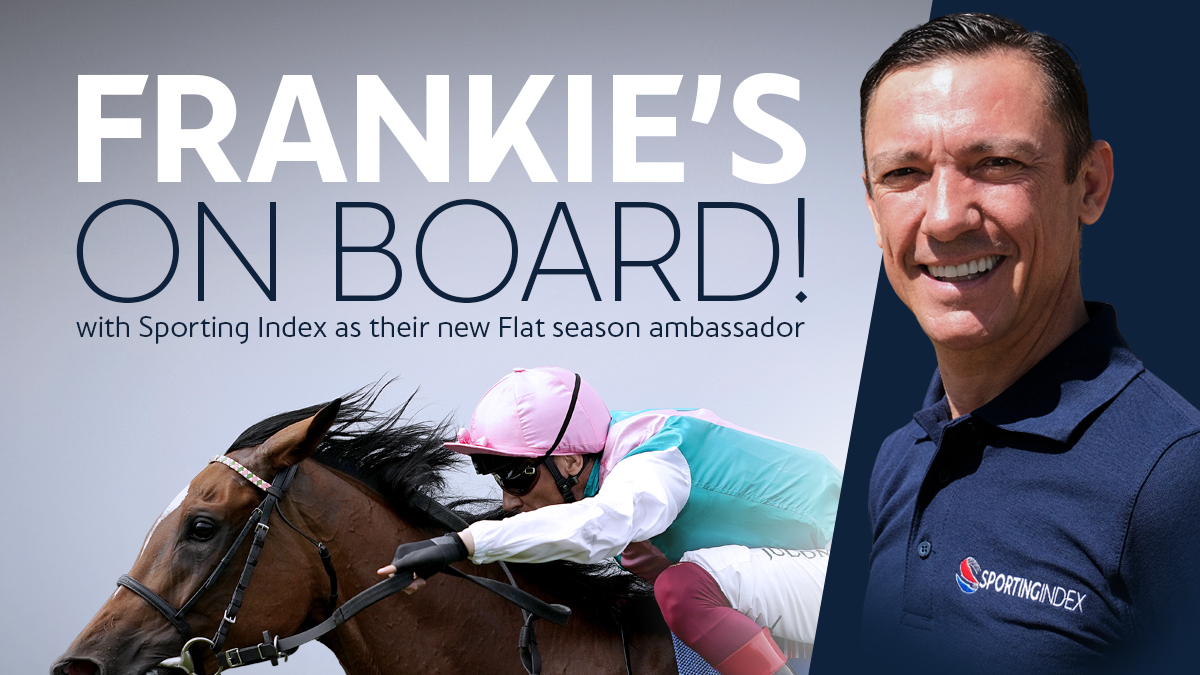 Reading Time:
2
minutes
World's top jockey joins leading bookmaker to offer unique insight for the 2020 Flat racing season
Sporting Index has made the landmark signing of world-class jockey Frankie Dettori, widely regarded as one of the greatest riders of all time, as a brand ambassador.
The deal will see Dettori carry the Sporting Index logo on his breeches and collar, offer exclusive thoughts on his rides at sportingindex.com and support with social media posts and daily previews during the season's major meetings, such as Royal Ascot.
The Italian's unrivalled achievements in the Flat racing sphere consist of 19 British Classics, including two Derby wins at Epsom, and an astonishing 251 Group 1 victories worldwide. He currently holds the LONGINES World's Best Jockey Award and has done so for three of the last five years.
Sporting Index, who launched a fixed odds offering in 2019 to run alongside its well-established spread betting service, also currently sponsor leading National Hunt jockey Barry Geraghty, who celebrated a vintage Cheltenham Festival with five wins in March.
Simon Trim, CEO at Sporting Index, said: "Frankie is the face of Flat racing, if not horse racing as a whole, so it's hugely exciting to have him as a Sporting Index brand ambassador.
"He is often riding the most talked about horses of the season, like Enable and Stradivarius, and we're delighted to be able to bring racing fans closer to that with his regular blog.
"Even though he has cost us plenty of money over the years, no-one has done more to promote the sport of horse racing and we couldn't be happier to have him on board."
Frankie Dettori, said: "I'm over the moon to be joining Sporting Index ahead of the new Flat season. There are some top-quality horses that I can't wait to get on this year, and I look forward to telling readers all about them.
"I saw over the winter that Barry Geraghty had plenty of success with Sporting Index on his breeches, so hopefully it's the same for me too!"
Playtech "Takes Full Responsibility" and Apologises for PTES Failings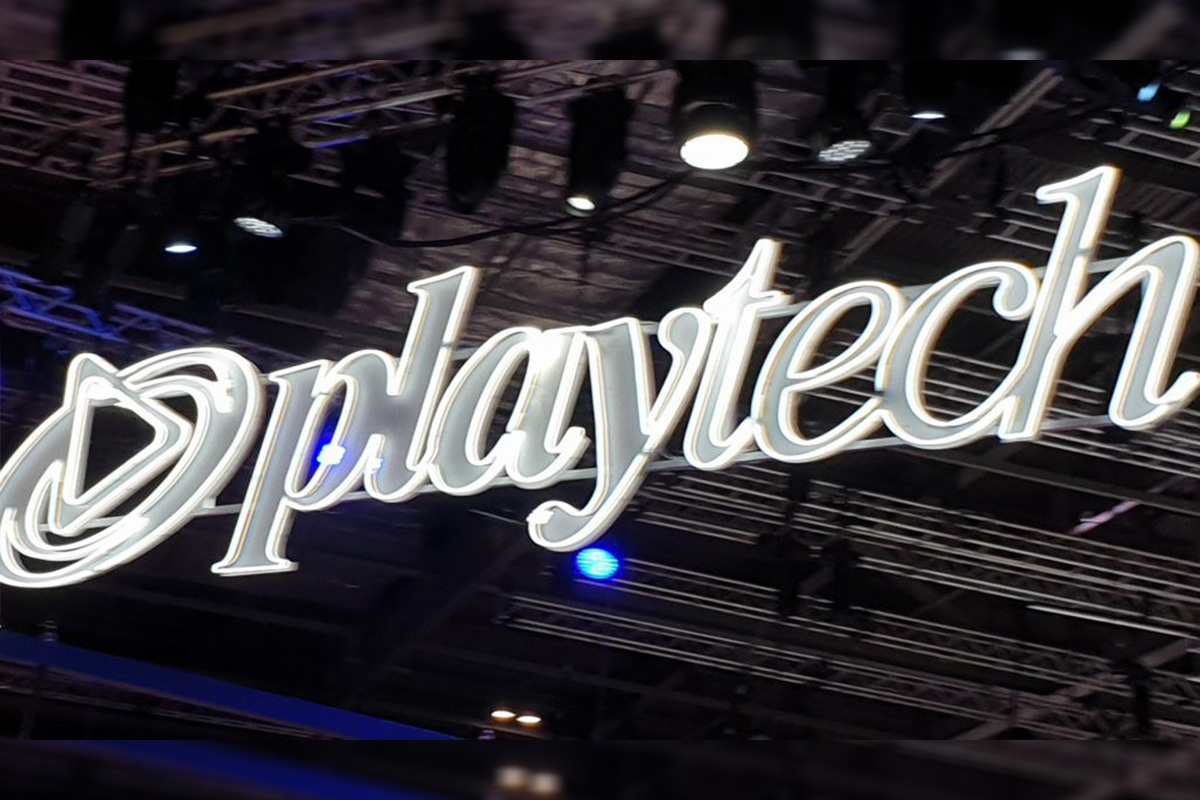 Reading Time:
< 1
minute
Playtech has issued an apology for the failings of its PT Entertainment Services (PTES) subsidiary.
The case saw a customer sign up for an account in December 2016, ultimately spending £4.5m (€5.0m/$5.5m) on PTES' Winner and Titanbet brands – losing £119,395 between 1 to 5 April 2017 alone – before committing suicide.
The UK Gambling Commission's investigation uncovered widespread failings in the business' social responsibility and anti-money laundering processes that resulted in no action being taken over the individual's excessive gambling.
"We take full responsibility for these regulatory breaches. As a technology specialist, Playtech focuses on harnessing its capabilities in data-driven intelligence to place consumer protection at the centre of every stage of the player experience from game design to real-time engagement and messaging," More Weizer, Chief Executive of Playtech, said.
"In recent years, we have invested significantly to seek to ensure that these types of breaches do not happen again, including addressing the specific issues raised by the Commission," More Weizer added.
Playtech's board extended its "deepest sympathies" to the victim's family. Its interim chair, Claire Milne, will be contacting the family to apologise personally for the B2C subsidiary's failings.
Bojoko Special Report assess the impact of Covid-19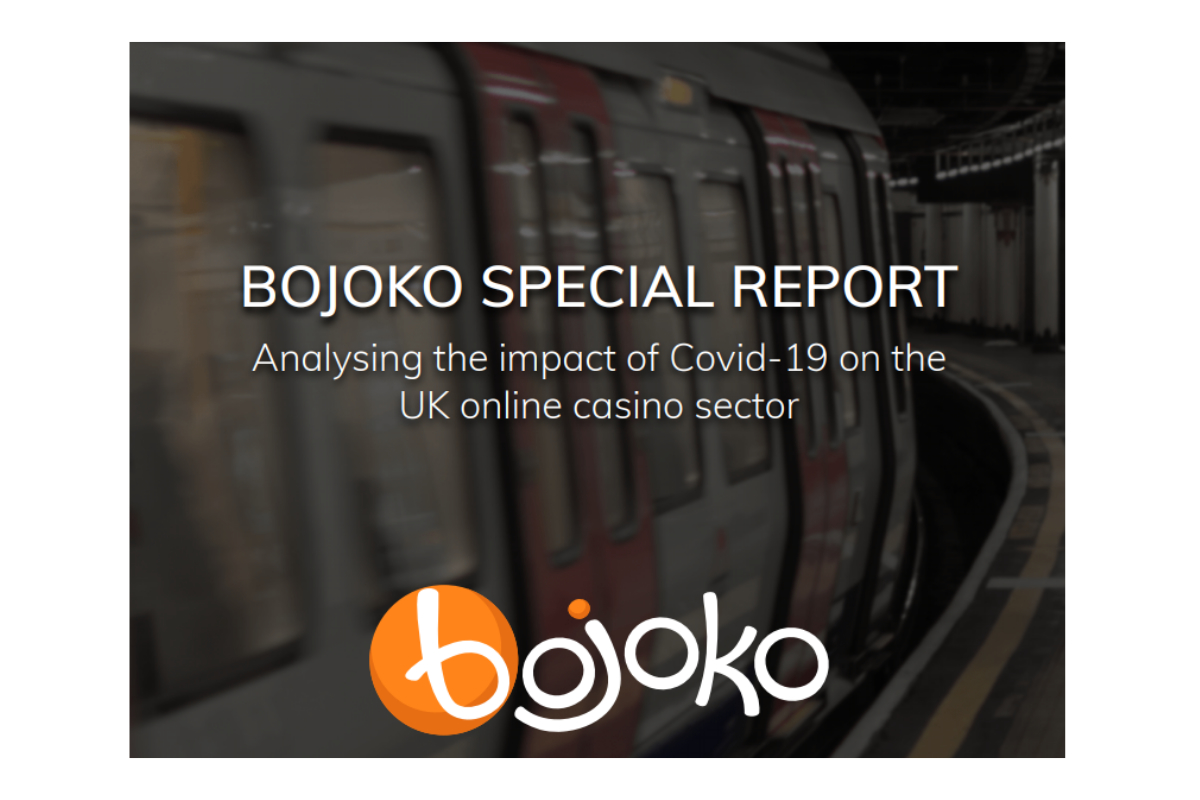 Reading Time:
< 1
minute
Online casino comparison site has created a report that looks at what the pandemic means for the industry and how it can move forwards on a positive footing
Bojoko.com has created a special report analysing the impact of the Covid-19 pandemic on the online casino sector.
The online casino comparison site has used Google Trends data to see how consumers have reacted to the global sports blackout and what this means for online casino operators.
Some of the headline numbers show:
Sports betting search terms have declined from February to April. In particular, searches for "Best Betting Sites" and "Sports Betting UK" fell 41% and 33% respectively.
Online casino search terms have increased in volume over the three-month period, with "Best Casino Sites" enjoying a 78% increase in volume between February and April.
"New Online Casino" search volume recorded a 31% increase over the three months but made the biggest jump between March and April with its score increasing 50% MoM.
There were spikes in sports betting search terms on April 4 when the Virtual Grand National took place and casino search terms on Valentine's Day.
The report also includes expert analysis and comment from a range of contributors, including operators, game developers and responsible gambling experts.
Joonas Karhu, Chief Business Officer at Bojoko, said: "We have created this report as a record of this unprecedented time in the history of the online gambling industry.
"But we also want it to act as a blueprint for how the sector can come out the other side on a positive footing and ensure it is business as usual as soon as possible.
"I'd like to thank those that have provided their opinion and insight and hope that the Bojoko Special Report provides understanding and value to all industry stakeholders."