Measures for a safer gambling market – CEO call from the gaming industry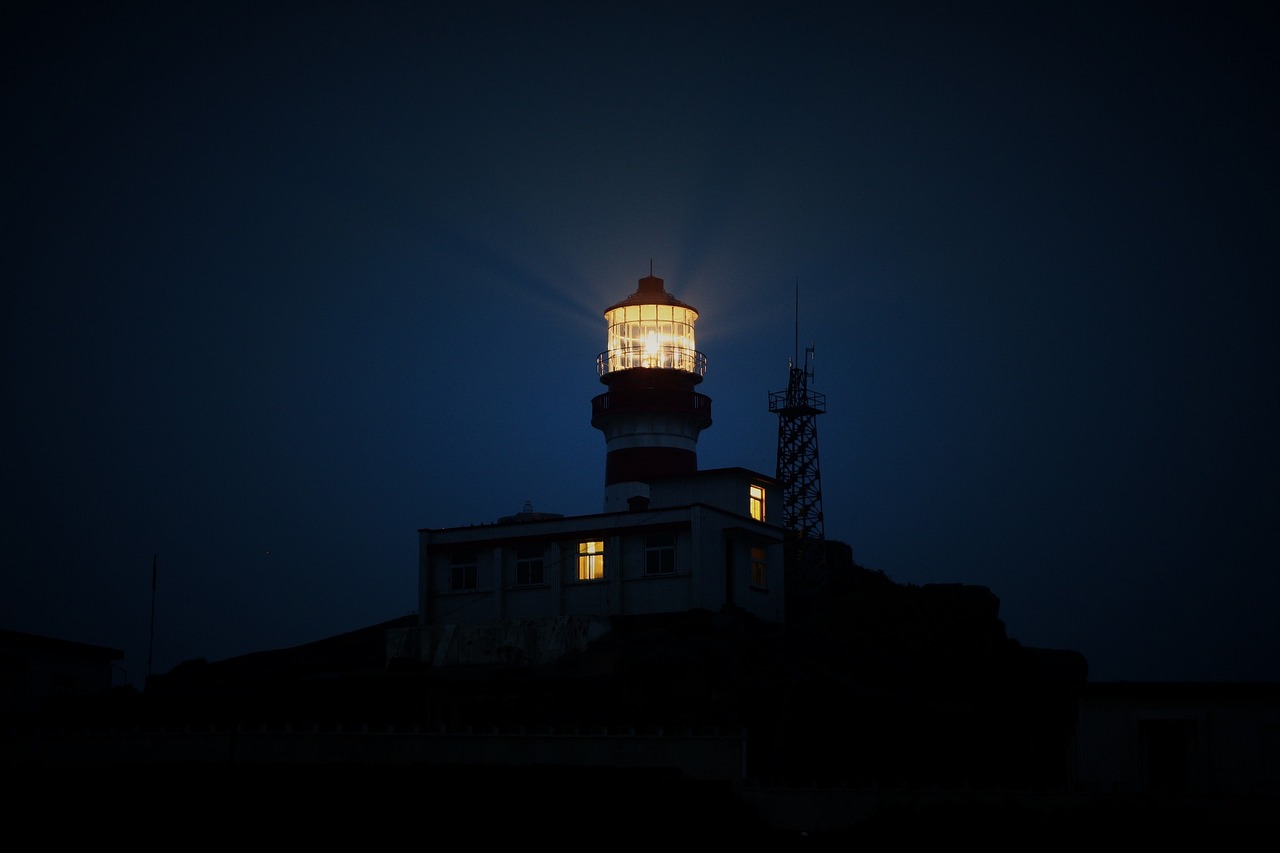 Reading Time:
4
minutes
The Swedish Trade Association for Online Gambling (BOS (Branschföreningen för Onlinespel)) has today published the following open letter:
The Ministry of Finance's proposal for placing further restrictions on the Swedish gambling market has been met by strong and unanimous criticism. All stakeholders in the gambling industry (state and private), as well as sports clubs, the Swedish Gambling Authority, and international and national media have all stated that the proposals are unrealistic and how they play into the hands of the unlicensed market. The Minister for Public Administration then chose to adjust the proposals somewhat, but only to improve conditions for state-controlled companies. Now a new report shows that implementing deposit limits on online casinos alone would mean that almost half of all bets would end up being placed with unlicensed companies. The entire Swedish gambling industry has been beset by uncertainty, with many customers abandoning licensed companies and moving instead to unlicensed companies. If we don't start to cooperate and introduce long-term measures grounded in facts, we risk turning back the clock to what the market looked like prior to re-regulation.
Recently, the independent research firm Copenhagen Economics published a new report describing how deposit limits would affect online casinos. The report, which is based on turnover data, consumer surveys, interviews, and international research, shows that the channelization for online casinos will fall from an already low 75% to an even lower 52-63% if deposit limits come into force. This means almost half of all bets will be placed with unlicensed companies.
Neither the Ministry of Finance nor any other stakeholder has presented facts to support the underlying assumption that gambling in general – and play on online casinos in particular – have increased during the covid-19 crisis. In its recent report to the Swedish government, the agency responsible for the Swedish gambling market also confirms it hasn't detected increased gambling during the coronavirus pandemic.
The government is aware of the alarmingly low percentage of online casino players who now play within the licensed Swedish system. The government has also seen data from the Swedish Tax Agency that show gambling on horse races – and not online casino gambling – has increased during the coronavirus crisis.
We share the government's view that protection for and of players is of the utmost importance. We agree that this work must continue and that together we can create a sustainable gambling market with strong consumer protections. But the work must be based on facts.
The Ministry of Finance has the opportunity to implement a number of fact-based measures that would improve consumer protections without damaging the important channelization. On the contrary, the channelization would benefit with these measures, which would also strengthen consumer protections.
Expand licensing requirements
Introducing licensing requirements for companies that supply games as well as the companies that provide customers, so-called B2B licenses, would increase the Swedish Gambling Authority's ability to regulate the market and prevent the black market from targeting Swedish gamblers. The measure would promote the channelization and is therefore welcomed by the licensed gambling industry as well as gambling addiction organizations.
IQ campaign for the gambling industry
There is very little awareness about Spelpaus, the central self-removal register, as well as other regulated consumer protection measures. The Swedish Gambling Authority and the Swedish Consumer Agency should be tasked with increasing public awareness about these tools. Systembolaget's IQ campaign could serve as inspiration for a proactive information portal.
Gambling companies' data is part of the solution
The digital gambling industry collects and processes large amounts of data on customers' gambling behaviour. The Ministry of Finance should instruct the Swedish Gambling Authority to request regular reports, with anonymized data, on customers' gambling behaviour in order to increase understanding about gambling habits and identify any systematic problems. The gambling companies have this data and already share it with researchers.
Great strides have been made in machine learning and artificial intelligence. Computers are capable of handling huge amounts of data and identifying the patterns required for increasing understanding and providing the basis for decisions. The gambling industry is also making progress in this area and sees great opportunities for improving our ability to detect and stop harmful phenomena such as problem gambling, match fixing, and money laundering. The Ministry of Finance has a golden opportunity to initiate a strategic collaboration in this area together with authorities, researchers, the gambling industry, and gambling addiction groups.
Sharing of data between companies
The EU's strict data protection laws are generally a good thing. We share the view that each individual should own their own data. Having the opportunity to share personal data between gambling companies as well as between gambling companies and authorities would make it easier to quickly identify and prevent gambling problems or fraudulent activities. Today, every gambling company can make these discoveries on their own but can't share the information in a simple and legal way.
Risk ratings for players, not products – and with support from actual data
Addictive and unhealthy behaviour by individuals is individual and is easy to track in the gambling industry thanks to the large amount of data that is continuously collected from all players. Any future risk classification system must be based on the conditions and actions of the individual.
Extend the Swedish Gambling Authority's mandate
The government must clarify the Swedish Gambling Authority's mandate to ensure the integrity of the licensing system and in so doing strengthen the all-important degree of channelization.
Extend the Duty of Care to more industries
The challenges we have in society are rarely isolated to one individual stakeholder or industry. In order to curb increased indebtedness stemming from gambling, the lending market – and the instant lending market in particular – also need to take responsibility for lowering excessive debts. Today, the gambling industry can access information about a customer's liquidity, but it's hard to determine whether the money is borrowed or earned. A central self-removal register like Spelpaus should be considered for instant loans.
Stockholm 2020-06-08
Pontus Lindwall, CEO, Betsson AB
Henrik Tjärnström, CEO, Kindred Group
Gustaf Hagman, Group CEO, LeoVegas
Therese Hillman, VD, NetEnt AB
Ulrik Bengtsson, Group CEO, William Hill Plc
Lahcene Merzoug, CEO, ComeOn
Alexander Stevendahl, CEO, Videoslots
Tomas Backman, CEO, Hero Gaming
Henric Andersson, CEO, SuprNation
Gustaf Hoffstedt, Secretary General, Swedish Trade Association for Online Gambling (BOS)
FDJ and Heritage Foundation Donate €1.26M to YMCA Paris for Restoration Project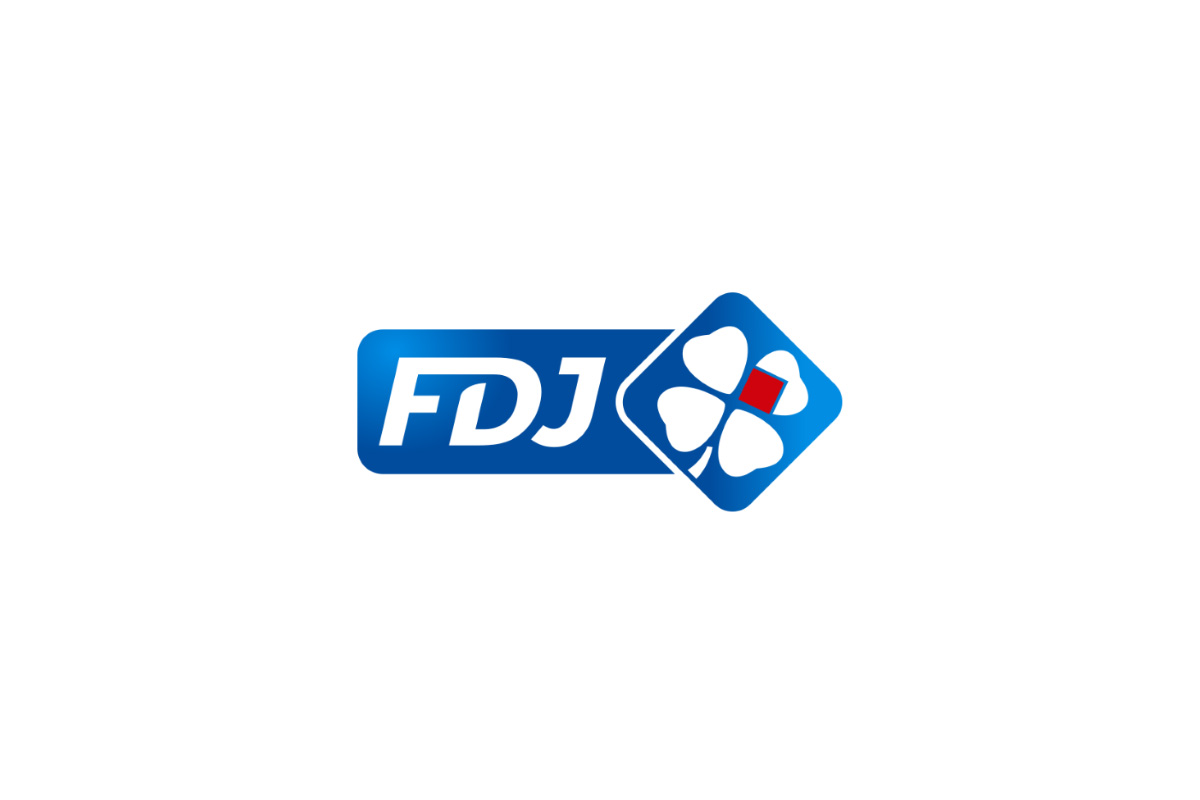 Reading Time:
< 1
minute
French national lottery operator Française des Jeux (FDJ) has made a €1.26m donation to mark this year's European Heritage Days.
Late last month, FDJ embarked on its fifth "Mission Patrimoine," a scheme to raise money for protecting and restoring heritage sites.
Now, in the same vein, FDJ and French heritage foundation Fondation du Patrimoine have joined forces to help restore a piece of Parisian history.
The YMCA Paris, located at 14 Rue de Trévise, was inaugurated in 1893 and houses the world's oldest basketball court.
In a bid to maintain this site, a registered historical monument "weakened by time," FDJ and Fondation du Patrimoine have awarded the YMCA €1.26m.
"Contributing to the renovation of the YMCA site, weakened by time, and bringing it back to life is a source of great pride for FDJ, our Corporate Foundation and employees," FDJ Chairman and CEO Stéphane Pallez said.
"The YMCA project allows us to combine our various societal commitments in the areas of heritage, sport and youth," she added.
In August, FDJ launched the latest incarnation of its Mission Patrimoine. This involved a scratch card campaign and several Loto draws to raise money for Fondation du Patrimoine.
Célia Vérot, General Manager of Fondation du Patrimoine, said: "The YMCA Paris site proves that beyond its cultural or architectural interest, heritage can play a very useful social role.
"With the support of FDJ and the FDJ Foundation, Fondation du Patrimoine promotes the financing of heritage projects with an impact in terms of inclusion and integration."
Gaming Corps Appoints Victoria Bonner as CMO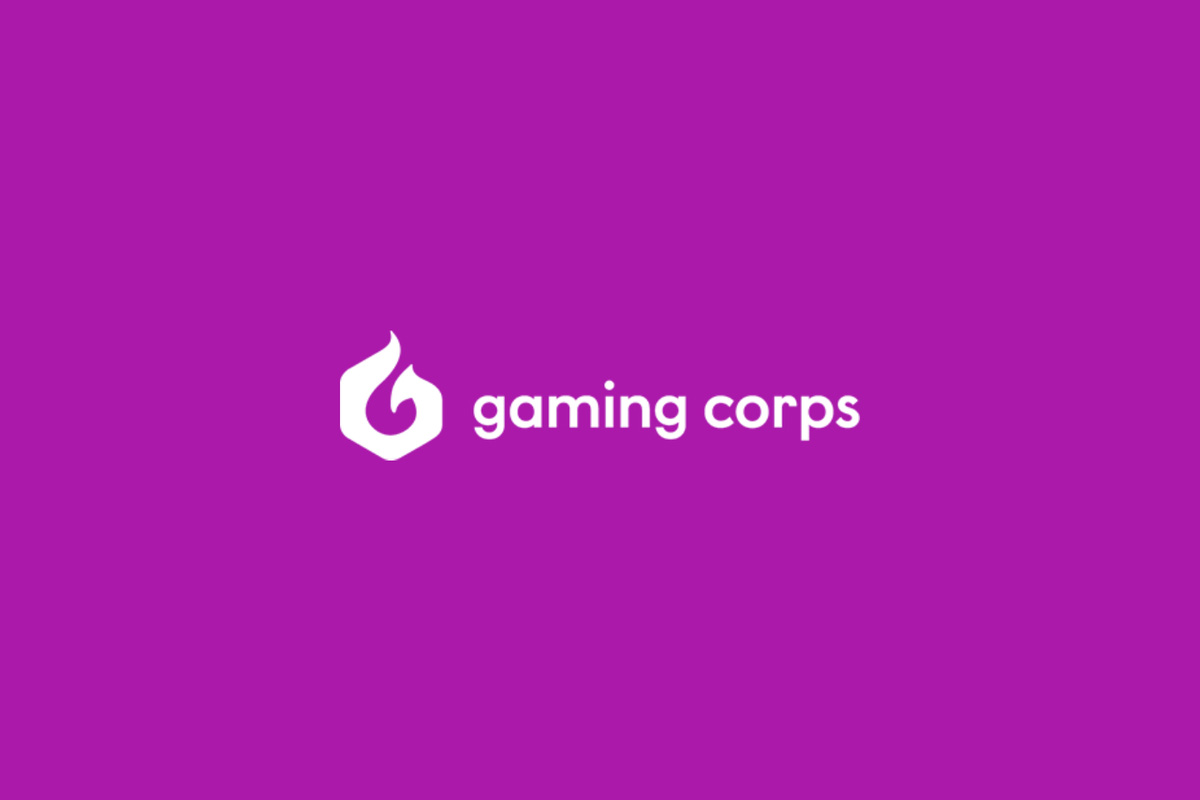 Reading Time:
2
minutes
Stockholm-listed Gaming Corps has appointed Victoria Bonner as its chief marketing officer and confirmed the departure of chief communications officer Erika Mattsson.
Mattson is leaving the Malta-licensed supplier at the end of this month after nearly four years in the role, with Gaming Corps chairman Claes Tellman temporarily taking on responsibility for communications and investor relations until a replacement has been appointed.
New CMO Bonner boasts extensive industry experience, having held marketing roles at leading gaming suppliers including Relax Gaming and Pragmatic Play.
Gaming Corps CEO Juha Kauppinen said: "I would like to wish Erika the best of luck in her new role and at the same time take this opportunity to thank her on behalf of everyone in the leadership at Gaming Corps for these years. I also want to welcome Gaming Corps' new chief marketing officer Victoria Bonner who I am confident will to bring the knowledge, network and commitment to the industry, which is necessary for the further expansion and marketing of Gaming Corp's next generation casino slots and other games."
Commenting on her appointment, Bonner said: "Gaming Corps is at an exciting point in its journey where organic positioning has translated into an impressive commercial pipeline.
"The products and strategy of the company's branded offering are exactly what the industry is asking for right now, and with a new, greater focus on marketing, I am very happy and excited to join a company that is right on the threshold of becoming a prominent name in the industry. I want to extend my heartfelt thanks to Erika for her work and the incredible foundation she laid."
Mattsson added: "Warm thanks to everyone I have had the privilege of working with during these almost four years, above all thank you to my friends in the management. I am also very pleased to have recently welcomed Victoria and that the company has reached the point where a wholehearted investment in marketing is possible.
"I have great confidence in Victoria as well as in Gaming Corps facing a bright future and looking forward to closely following the continued journey as a friend and shareholder."
International Game Technology PLC Announces Completion of Sale of Italian Commercial Payment Business to PostePay S.p.A.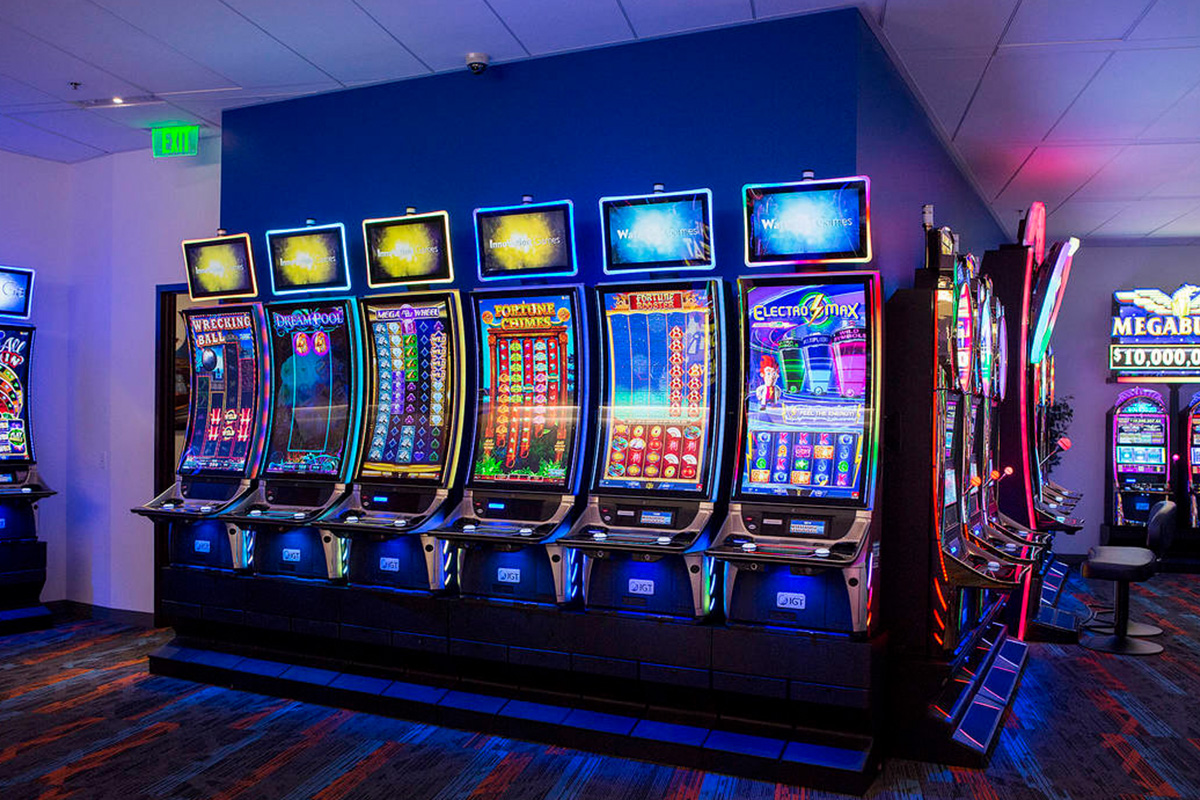 Reading Time:
< 1
minute
International Game Technology PLC announced that its wholly owned subsidiary IGT Lottery S.p.A. has completed the sale of its Italian proximity payment business to PostePay S.p.A. – Patrimonio Destinato IMEL for €700 million.
The negotiated sale price represented an enterprise value of €630 million and approximately €70 million of net unrestricted cash. The business held approximately €140 million in unrestricted cash at the closing. The increase in unrestricted cash is primarily attributable to timing of vendor payments and operating cash flows generated since December 31, 2021. IGT will use the proceeds from the transaction primarily to pay transaction expenses and reduce debt.
UBS AG acted as lead financial advisor and fairness opinion provider to IGT, UniCredit S.p.A. acted as financial advisor to IGT. Advant-Nctm acted as legal advisor to IGT and KPMG acted as financial due diligence and tax advisor to IGT.