Measures for a safer gambling market – CEO call from the gaming industry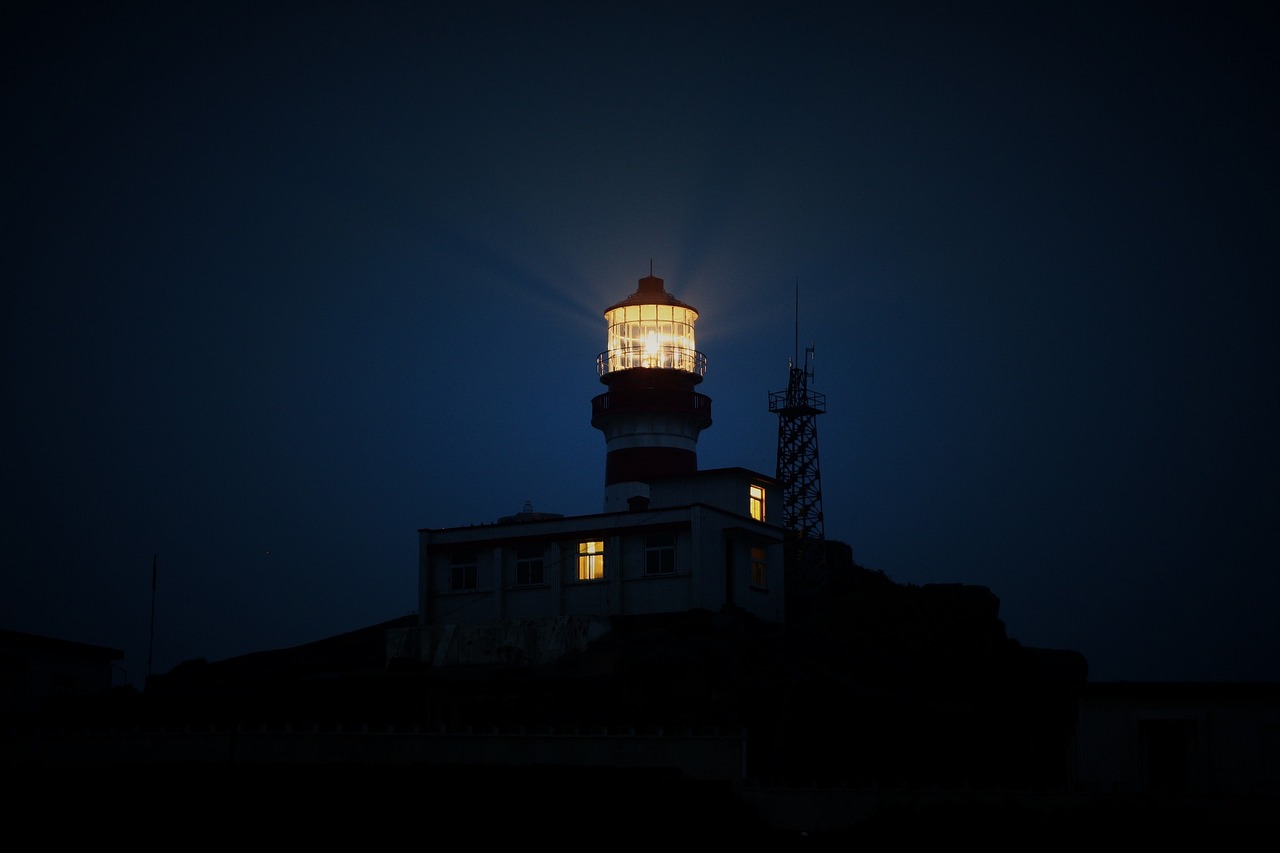 Reading Time:
4
minutes
The Swedish Trade Association for Online Gambling (BOS (Branschföreningen för Onlinespel)) has today published the following open letter:
The Ministry of Finance's proposal for placing further restrictions on the Swedish gambling market has been met by strong and unanimous criticism. All stakeholders in the gambling industry (state and private), as well as sports clubs, the Swedish Gambling Authority, and international and national media have all stated that the proposals are unrealistic and how they play into the hands of the unlicensed market. The Minister for Public Administration then chose to adjust the proposals somewhat, but only to improve conditions for state-controlled companies. Now a new report shows that implementing deposit limits on online casinos alone would mean that almost half of all bets would end up being placed with unlicensed companies. The entire Swedish gambling industry has been beset by uncertainty, with many customers abandoning licensed companies and moving instead to unlicensed companies. If we don't start to cooperate and introduce long-term measures grounded in facts, we risk turning back the clock to what the market looked like prior to re-regulation.
Recently, the independent research firm Copenhagen Economics published a new report describing how deposit limits would affect online casinos. The report, which is based on turnover data, consumer surveys, interviews, and international research, shows that the channelization for online casinos will fall from an already low 75% to an even lower 52-63% if deposit limits come into force. This means almost half of all bets will be placed with unlicensed companies.
Neither the Ministry of Finance nor any other stakeholder has presented facts to support the underlying assumption that gambling in general – and play on online casinos in particular – have increased during the covid-19 crisis. In its recent report to the Swedish government, the agency responsible for the Swedish gambling market also confirms it hasn't detected increased gambling during the coronavirus pandemic.
The government is aware of the alarmingly low percentage of online casino players who now play within the licensed Swedish system. The government has also seen data from the Swedish Tax Agency that show gambling on horse races – and not online casino gambling – has increased during the coronavirus crisis.
We share the government's view that protection for and of players is of the utmost importance. We agree that this work must continue and that together we can create a sustainable gambling market with strong consumer protections. But the work must be based on facts.
The Ministry of Finance has the opportunity to implement a number of fact-based measures that would improve consumer protections without damaging the important channelization. On the contrary, the channelization would benefit with these measures, which would also strengthen consumer protections.
Expand licensing requirements
Introducing licensing requirements for companies that supply games as well as the companies that provide customers, so-called B2B licenses, would increase the Swedish Gambling Authority's ability to regulate the market and prevent the black market from targeting Swedish gamblers. The measure would promote the channelization and is therefore welcomed by the licensed gambling industry as well as gambling addiction organizations.
IQ campaign for the gambling industry
There is very little awareness about Spelpaus, the central self-removal register, as well as other regulated consumer protection measures. The Swedish Gambling Authority and the Swedish Consumer Agency should be tasked with increasing public awareness about these tools. Systembolaget's IQ campaign could serve as inspiration for a proactive information portal.
Gambling companies' data is part of the solution
The digital gambling industry collects and processes large amounts of data on customers' gambling behaviour. The Ministry of Finance should instruct the Swedish Gambling Authority to request regular reports, with anonymized data, on customers' gambling behaviour in order to increase understanding about gambling habits and identify any systematic problems. The gambling companies have this data and already share it with researchers.
Great strides have been made in machine learning and artificial intelligence. Computers are capable of handling huge amounts of data and identifying the patterns required for increasing understanding and providing the basis for decisions. The gambling industry is also making progress in this area and sees great opportunities for improving our ability to detect and stop harmful phenomena such as problem gambling, match fixing, and money laundering. The Ministry of Finance has a golden opportunity to initiate a strategic collaboration in this area together with authorities, researchers, the gambling industry, and gambling addiction groups.
Sharing of data between companies
The EU's strict data protection laws are generally a good thing. We share the view that each individual should own their own data. Having the opportunity to share personal data between gambling companies as well as between gambling companies and authorities would make it easier to quickly identify and prevent gambling problems or fraudulent activities. Today, every gambling company can make these discoveries on their own but can't share the information in a simple and legal way.
Risk ratings for players, not products – and with support from actual data
Addictive and unhealthy behaviour by individuals is individual and is easy to track in the gambling industry thanks to the large amount of data that is continuously collected from all players. Any future risk classification system must be based on the conditions and actions of the individual.
Extend the Swedish Gambling Authority's mandate
The government must clarify the Swedish Gambling Authority's mandate to ensure the integrity of the licensing system and in so doing strengthen the all-important degree of channelization.
Extend the Duty of Care to more industries
The challenges we have in society are rarely isolated to one individual stakeholder or industry. In order to curb increased indebtedness stemming from gambling, the lending market – and the instant lending market in particular – also need to take responsibility for lowering excessive debts. Today, the gambling industry can access information about a customer's liquidity, but it's hard to determine whether the money is borrowed or earned. A central self-removal register like Spelpaus should be considered for instant loans.
Stockholm 2020-06-08
Pontus Lindwall, CEO, Betsson AB
Henrik Tjärnström, CEO, Kindred Group
Gustaf Hagman, Group CEO, LeoVegas
Therese Hillman, VD, NetEnt AB
Ulrik Bengtsson, Group CEO, William Hill Plc
Lahcene Merzoug, CEO, ComeOn
Alexander Stevendahl, CEO, Videoslots
Tomas Backman, CEO, Hero Gaming
Henric Andersson, CEO, SuprNation
Gustaf Hoffstedt, Secretary General, Swedish Trade Association for Online Gambling (BOS)
Sportradar Appoints Severine Riviere as Chief People Officer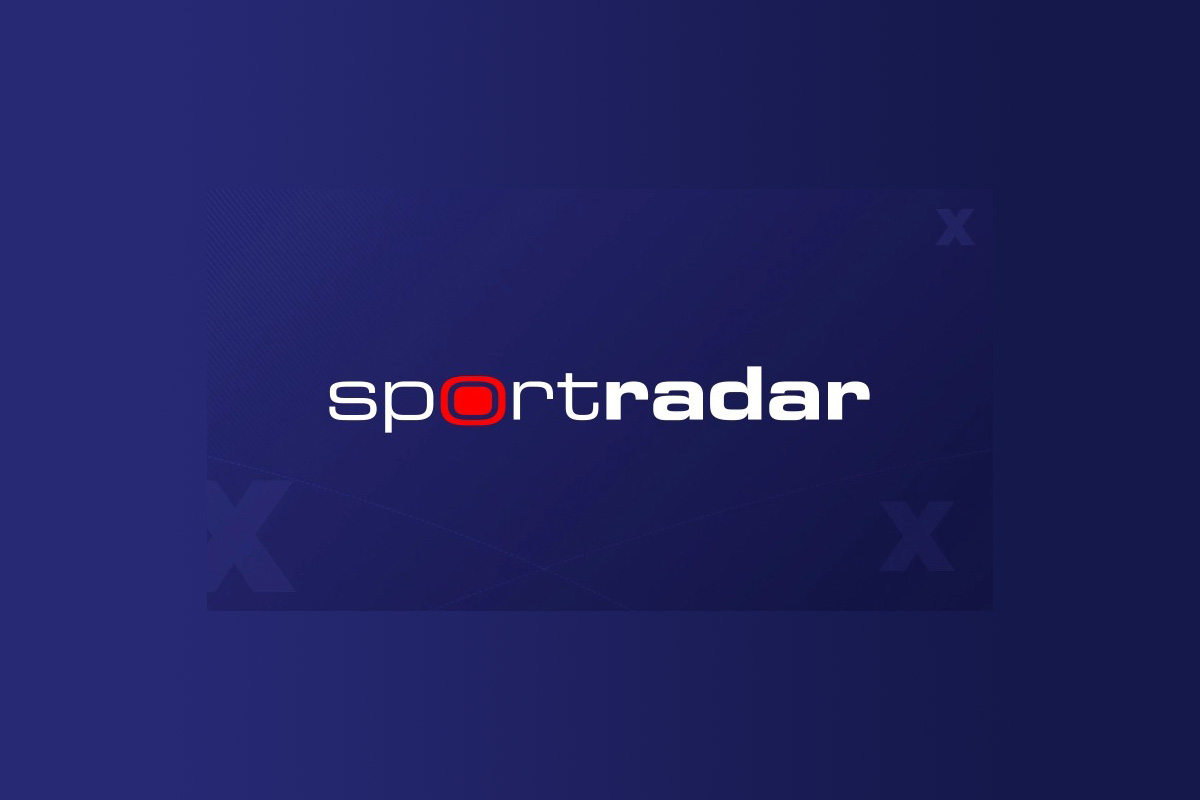 Reading Time:
< 1
minute
Sportradar announced the appointment of Severine Riviere as Chief People Officer, effective immediately. Riviere, who brings two decades of experience in global human resource management and business transformation to the role, will be responsible for all aspects of Sportradar's human resources strategy, including talent management, leadership development, total rewards, and workplace culture, and will report directly to Sportradar CEO Carsten Koerl.
Riviere joins Sportradar from Fyffes International where she served as Chief Human Resources Officer and launched strategic plans to improve operational efficiency and transform culture. Throughout her career, Riviere has worked in human capital management for international, multi-industry B2B and B2C businesses ranging from 5000 to 85,000 employees and developed a successful track record of guiding senior executive and HR teams to adopt innovative and result-oriented strategies.
Sportradar CEO Carsten Koerl said: "Severine's passion for people and excellence in the People Services practice will be a tremendous asset to Sportradar. I am confident her leadership and expertise will have an enormous impact on our culture as we continue to transform and reimagine the way the world experiences sport."
Sportradar Chief People Officer Severine Riviere said: "I've been truly impressed with the emphasis Sportradar's executive team places on building an engaged, inclusive and high-performing culture. I'm looking forward to working with our talented teams and utilizing my deep experience in crafting impactful strategies to attract, engage and retain the best talent, in the interest of ensuring our continued momentum."
Betsson Joins United Nations Global Compact Initiative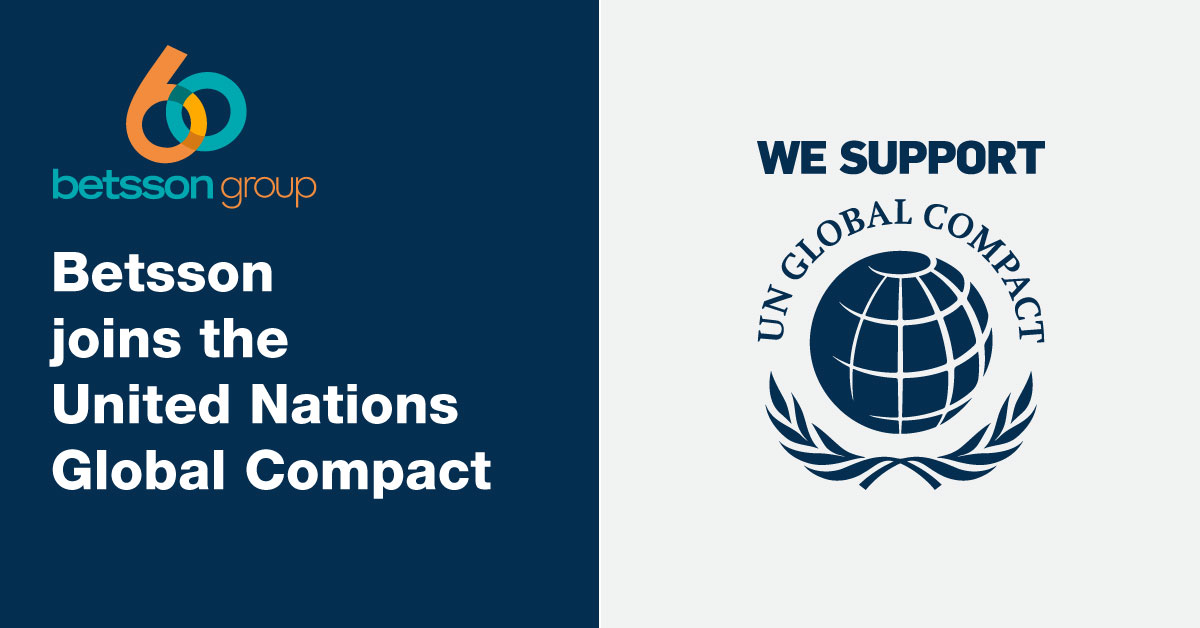 Reading Time:
2
minutes
Betsson, one of the largest online gaming companies in Europe, announced that it has become a participant of the United Nations Global Compact initiative – a voluntary leadership platform for the development, implementation and disclosure of responsible business practices.
As part of this commitment, Betsson has pledged to implement the ten principles of the Global Compact into its strategies and operations, including human rights, labour, environment and anti-corruption.
The UN Global Compact is the world's largest corporate citizenship initiative, with thousands of business participants and other stakeholders from civil society, labour and government in over 160 countries. It encourages companies to internalise the ten principles within their policies and operations, as well as undertake projects to advance the broader development goals of the United Nations, particularly the Sustainable Development Goals.
The Ten Principles, which are derived from international frameworks such as the Universal Declaration of Human Rights and the Rio Declaration on Environment and Development, provide guidelines for businesses to operate in a socially and environmentally responsible manner. Betsson has since long included these principles in its Code of Conduct and is now taking the next step by formally participating in the UN Global Compact initiative. By incorporating the then principles into its policies and procedures, Betsson is not only upholding its basic responsibilities to people and planet, but also setting the stage for long-term success.
"We are proud to be joining the Global Compact and taking this next step towards strengthening our sustainability efforts. We believe in the power of business to drive positive change and are committed to using our resources to contribute to the global effort to create a more inclusive and sustainable world for all," Jesper Svensson, CEO of Betsson Group, said.
As a participant of the Global Compact initiative, Betsson is committed to following a path of continuous improvement in implementing these principles, and will engage in dialogues, learn from others, and take practical actions to support this effort. As part of its participation in the Global Compact, Betsson will also be required to submit an annual Communication on Progress, which will detail the company's efforts to implement the principles and demonstrate the impact of its actions on society.
10star launches to provide a new, world-leading pricing, trading and risk management service to regulated betting markets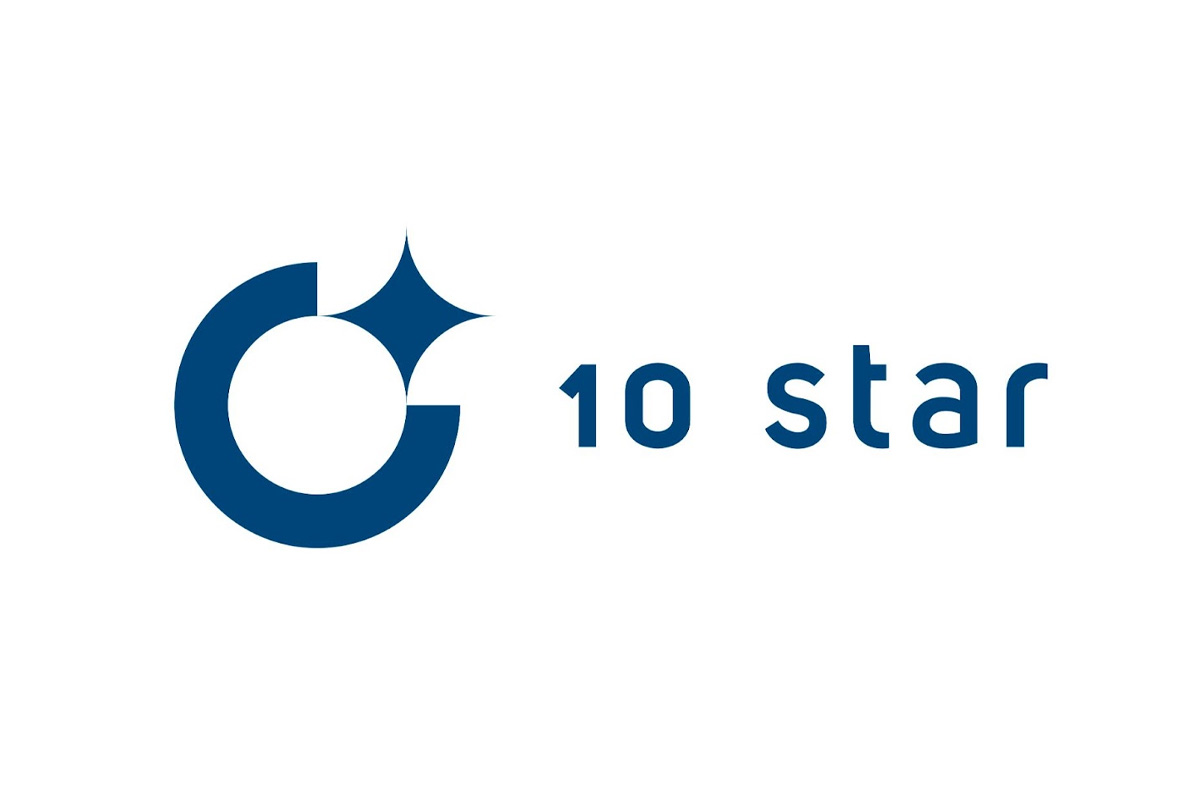 Reading Time:
< 1
minute
10star is a new, world-leading pricing, trading and risk management service for licensed sports, gaming and lottery operators. Using a bespoke suite of sports trading products, analytics and betting services, 10star is a breath of fresh air in an increasingly homogenised industry. Using a differentiating set of sports-betting methodologies and processes that use risk and customer information as an input to price generation, 10star provides operators with market-leading trading, made-to-measure pricing and optimised risk management that changes the mathematical equation on market exposure and risk appetite. This unique outlook enables 10star to generate alpha for sportsbooks, enabling them to out-perform in increasingly competitive global landscapes.
"The betting industry as a whole can no longer sustain the destructive cost of mass market engagement, especially against resounding evidence that it doesn't deliver sustainable market share" says Magnus Hedman, Co-Founder and Chief Executive Officer of 10star. "Treating sports betting as content has set operators on an unwinnable race to the bottom, especially against the strength of macro-economic headwinds not seen for a generation. 10star is being launched in global markets to provide enlightened operators with the price differentiation and innovative risk management they need in order to drive increased profits, improved turnover, reduced volatility, operational efficiencies and tangible improvement of the bottom line."
As 10star is built around an ethos of treating pricing, trading and exposure management as specialist functions, the brand will be going against the grain of the established trend of treating sports betting as "content". The 10star service will embody everything associated with betting products and services designed to outperform the market to increase profits, drive turnover and grow market share. Markets are there to be made, not followed. Boundaries exist to be smashed, not to limit.