Brazil is not friendly to 'amateurs' warns Online IPS partner Witoldo Hendrich Junior ahead of attendance at ICE London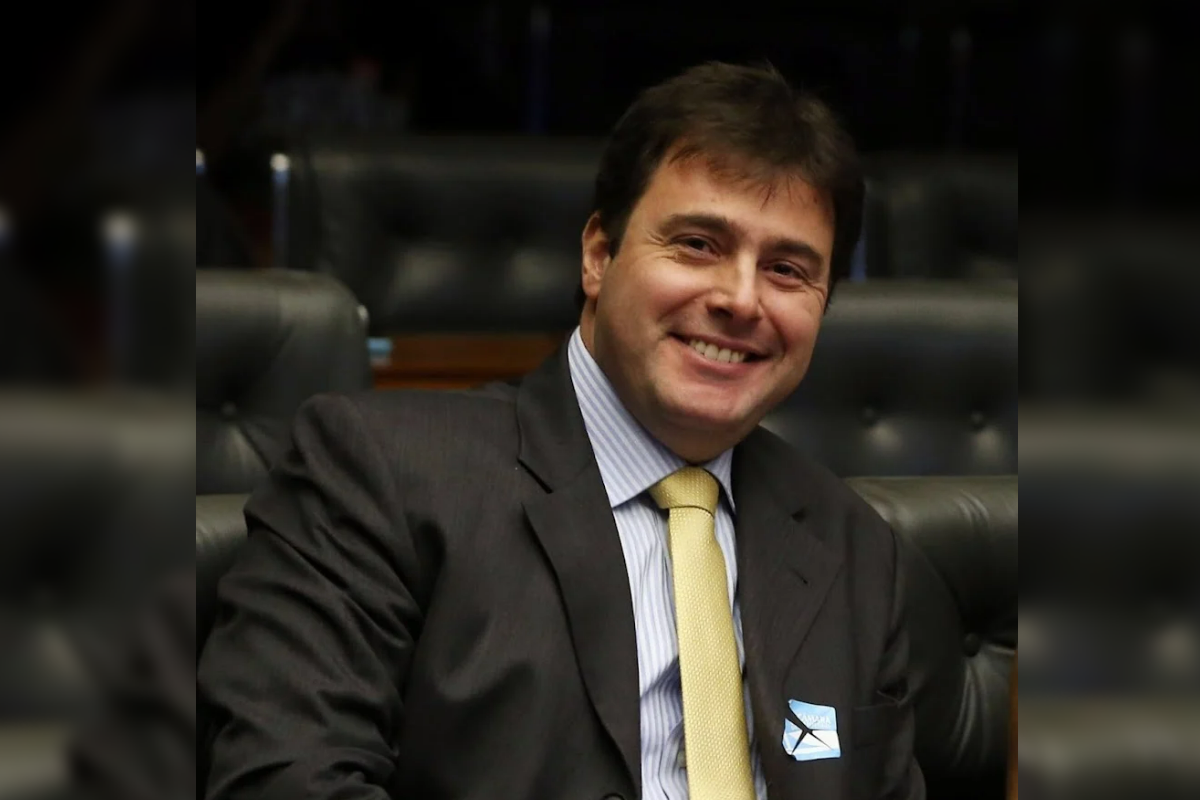 Reading Time:
3
minutes
Veteran industry lawyer Witoldo Hendrich Junior, Chief Legal Officer (Brazil) and Partner at registered payment facilitator Online IPS has warned of the significant dangers of attempting to enter LatAm markets prematurely and without the necessary knowledge. Speaking ahead of the company's appearance at ICE London (stand N10-585) the Online IPS partner, who has lectured in taxation as a University Professor in Rio for close to 20-years, stated: "Taking Brazil as an example, with a population of 220 million, the country is on course to become one of the most important sports betting markets in the world but one which requires specialist and expert support. Here in Brazil, we admit that Brazil is not friendly to 'amateurs'. Taxation has historically been known for being very challenging and complex, and the recent political involvement from the Supreme Court into legislative and executive matters definitely compromised the confidence in legal certainty.
"We will be using our appearance at ICE London to explain our entry strategy for organizations wishing to operate in Brazil, as well as the special tax treatment enabling merchants to take funds out of the country in a legally compliant manner, using Central Bank regulations. Our goal is simple and that's to allow Chief Compliance Officers to relax confidently and Chief Financial Officers to rest easy!"
Emphasizing the importance of taking a country-by-country approach to entering LatAm he stated: "Contrary to Europe, each country in LatAm works very differently, with varying legislation, processes, and standings on the igaming space. Entering multiple countries in LatAm involves starting from scratch in each one.
"Legislation regulating igaming is also very new in LatAm and there are various rules and specifications to abide by in each country that differ from the next. Not reviewing them thoroughly or understanding clearly can lead to obstacles, hindering the ability for potential merchants to do business in the region. These are important realities European companies must account for when considering entering LatAm."
Hendrich, who has two decades of legal experience in Brazil with expertise in gambling regulation after spending eight-years in the industry, added: "Online IPS is a registered payment facilitator in the LatAm region with local offices in the countries we operate, with teams in each specializing in the operations and regulations of each country. We have offices in Brazil, Colombia, Peru and Mexico with Chile on the horizon for the end of 2022. The partners and management staff of Online IPS are seasoned professionals with decades of combined experience in the international payment industry. The best insight we can give into the LatAm market is that having a local strategy/approach is the best way to succeed in the region. This is exactly what we can offer our merchants, to aid in their success in the region and ease entry to market barriers."
Welcoming the return of ICE London he said: "The industry has certainly missed the show. ICE is a critical component of the industry and with the sector going through so many changes and growth in the last couple of years, the industry is definitely ready to come together during ICE and immerse itself in all the new opportunities the space has to offer.
"In-person interactions create a sense of community, connection, and empathy that digital communications technology cannot match. As a merchant service provider, we not only place great value in the customer service we provide but the close relationships we build with partners and merchants. It's the intangibles that count, such as a new connection formed over a drink or a degree of trust established from a friendly conversation and a handshake. These are what help us as a company, to build the trust needed to develop the tailored-made solutions merchants require to succeed. Ultimately attending ICE helps us keep our finger on the pulse of what is going on in the sector and allows us to do a more thorough analysis through conversations, discussions and the overall show environment. It'svitally important."
nanocosmos expands reach of nanoStream Cloud for the Latin American region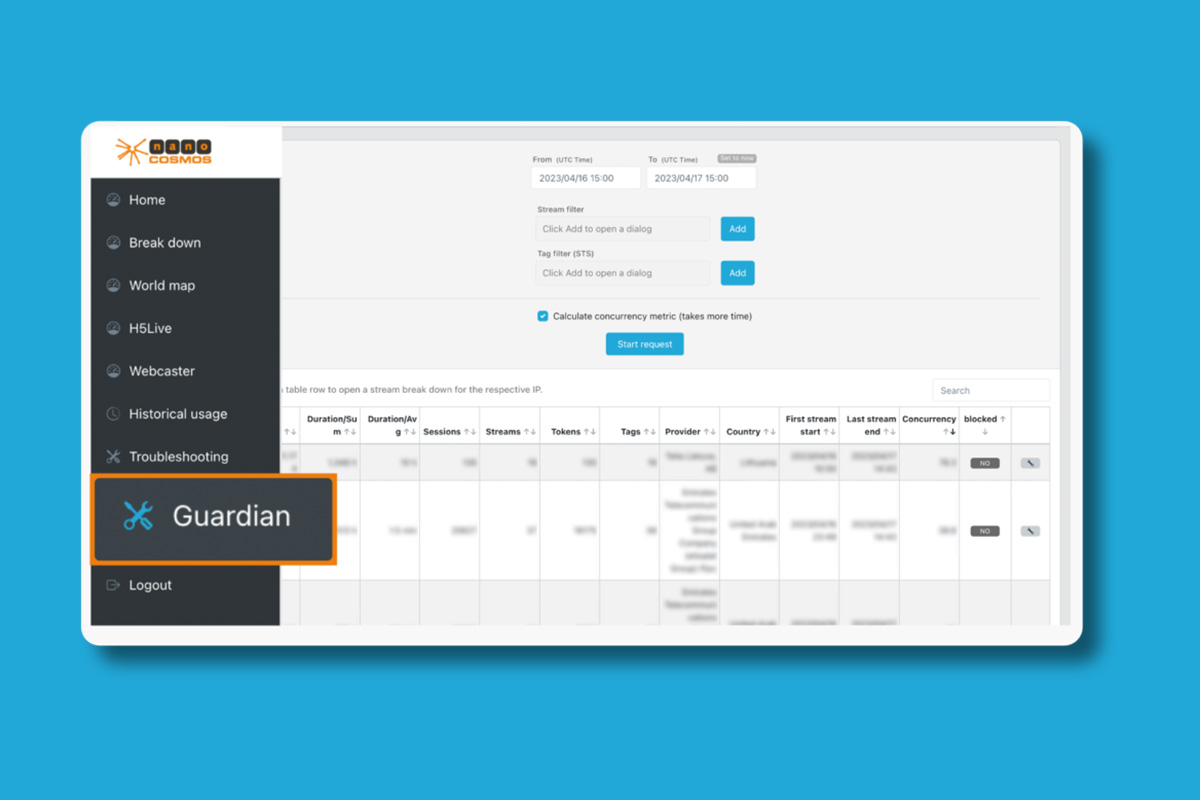 Reading Time:
2
minutes
The German B2B real-time streaming provider nanocosmos hit the 25-year mark this year with a head start for the growing gaming and betting market in the Latin American region. nanocosmos improved scalability to Central and South America with their unique real-time streaming platform and API nanoStream Cloud. This includes the addition of new server locations alongside a comprehensive set of features to ensure the delivery of high quality and secure interactive streaming experience. In addition and as a result of the recent SRT Plugfest, content providers can benefit from a SRT protocol ingest which has been successfully tested and can be used next to the standard RTMP.
Due to the increased demand for live games to be accessible from anywhere for any device, nanoStream Cloud's smart spectrum of features are integrated and offered end-to-end. These cover adaptive, data driven real-time streaming and rely on a strong Content Delivery Network (CDN). In addition, stream protection and reliable service have become increasingly important: Protecting streams from unauthorized access has been recently extended by the new feature nanoStream Guardian.
Adapting to market changes quickly has proved to be a critical factor for nanocosmos' success in serving Quality of Service and Quality of Experience. Chris Strijbosch, VP business development, says "We are proudly bringing 25 years of expertise to the growing Latin American region adapting to the needs of this region with our client-focussed real-time streaming platform. Key requirements such as secure streaming, adaptive bitrate for seamless experience even in remote areas and dedicated local support in Portuguese and Spanish are covered. This is an expansion that underlines our commitment to provide cutting-edge interactive live streaming."
nanocosmos will debut at the SiGMA America show, from 15th to 17th of June in São Paulo to showcase nanoStream Cloud at booth BR043. LatAm's platform providers can boost their business and take advantage of the integrated features dedicated to Quality of Service and Quality of Experience: Ultra-low latency, 100% uptime based on a reliable and strong CDN (Content Delivery Network), browser-based player and advanced analytics, 24/7 service and piracy protection.
Regulation, Culture, and Vibrant Economy: SOFTSWISS Identifies Key Factors Driving iGaming Growth in LatAm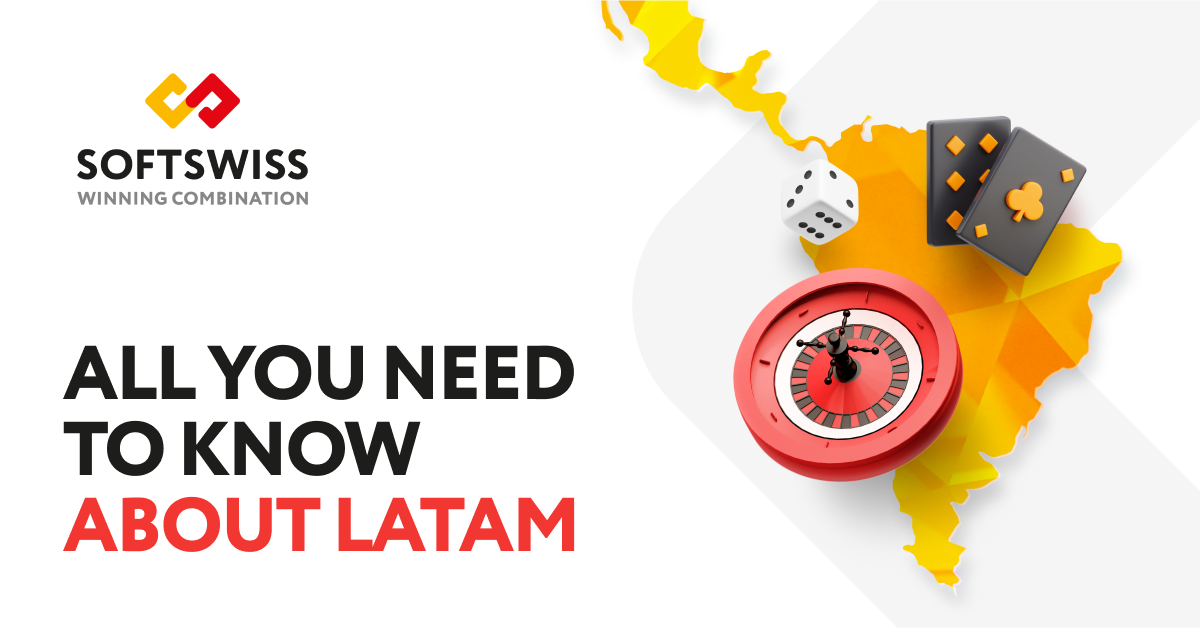 Reading Time:
2
minutes
Growing acceptance of gambling regulations, cultural values, and the popularity of sports betting are essential factors contributing to the increasing confidence in the LatAm iGaming market, states SOFTSWISS. The company has identified these and other key conclusions in its LatAm market overview on market growth prospects in the region.
Regulation has emerged as a significant force shaping the LatAm iGaming landscape. Countries like Colombia, Argentina, and Mexico have implemented regulatory frameworks and guidelines. 
The historical significance of gambling in LatAm countries is another important factor. Countries such as Mexico, with a gambling history dating back to the Aztec empire, and Brazil, known for the long-standing lottery game 'Jogo do Bicho,' exemplify the local interest in gambling. 
Lotteries and horse races are preferred in countries like Chile, Peru, and Argentina. With a population already familiar with gambling activities, South America presents a receptive market that embraces gaming and is open to innovative experiences.
Industry experts have confirmed several other factors, including high digitalisation, a growing middle class, and a vibrant economy, all pointing towards the immense growth potential of iGaming in LatAm. 
Statista predicts that the online gambling market in the region will reach USD 3.4 billion by 2025. In the market overview, SOFTSWISS provides additional country-specific statistics and predictions for the region's expected GGR growth.
To succeed in the LatAm market, operators must also consider the local audience's content preferences. Sports betting is highly appreciated, while slots and table games are also popular choices. Surprisingly, 'fish games' have swiftly gained popularity in LatAm, despite being relatively new to the region. 
These RNG-based arcade-style games gamify the outdoor fishing experience, one that is further enhanced by visually appealing graphics and immersive audio effects. The growing popularity of fish games is evident through the significant number of bets placed in countries such as Argentina, Brazil, Chile, and Peru. As a result, integrating with fish game providers becomes a lucrative investment opportunity for expanding into the LatAm market.
However, the Latin American iGaming market also presents challenges, particularly in payment processing. Many countries in LatAm have complex financial regulations and limited access to traditional banking services, making it difficult for players to deposit and withdraw funds from iGaming sites.
Despite these challenges, the region offers numerous opportunities for operators willing to invest. Gregory Penkov, Head of Sales at SOFTSWISS Game Aggregator, emphasises the potential for growth in this market: "By providing innovative products and services and a commitment to regulatory compliance, operators can position themselves for success in this dynamic market. With SOFTSWISS's experience and expertise in the region, the company is well-equipped to help operators navigate the unique challenges and opportunities the market presents."
Discover more about the LatAm iGaming market in the SOFTSWISS research. SOFTSWISS experts will also be present at the SiGMA Americas in São Paulo, Brazil, from 14th to 18th June, where attendees can explore the company's wide range of innovative software solutions at stand D80.
About SOFTSWISS 
SOFTSWISS is an international iGaming company supplying certified software solutions for managing gambling operations. The expert team, which counts 1,400 employees, is based in Malta, Poland, Georgia, and Belarus.  SOFTSWISS holds a number of gaming licences and provides one-stop-shop iGaming software solutions. The company has a vast product portfolio, including the Online Casino Platform, the Game Aggregator with thousands of casino games, the Affilka affiliate platform, the Sportsbook Platform and the Jackpot Aggregator. In 2013, SOFTSWISS was the first in the world to introduce a bitcoin-optimised online casino solution.
SOFTSWISS is Ready to Bring Innovation and Expertise to LatAm at SiGMA Americas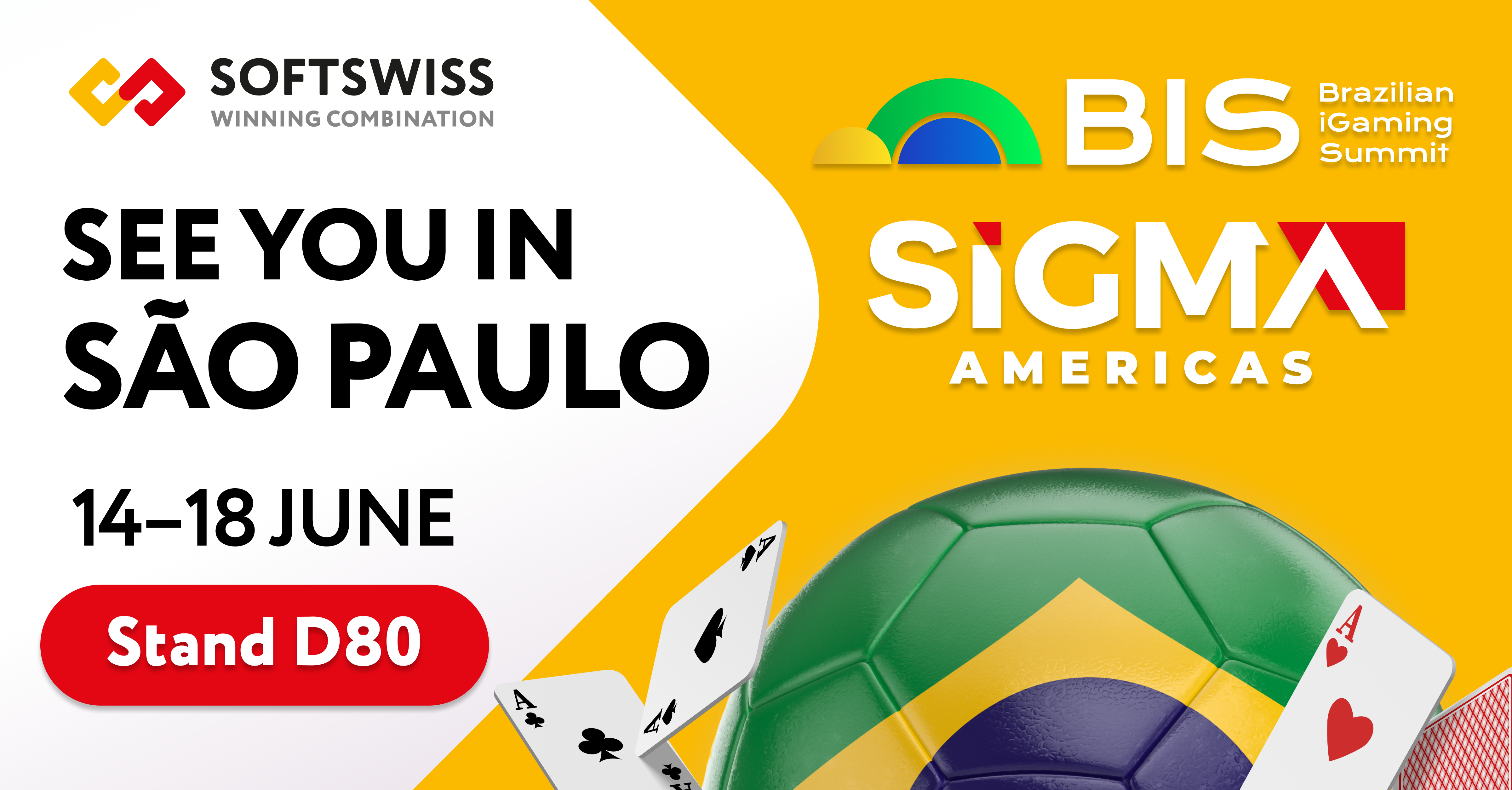 Reading Time:
2
minutes
SOFTSWISS, an innovative software solutions provider for the iGaming industry, announces its participation in SiGMA Americas. This B2B event is set to take place on 14–18 June at the Transamerica Expo Center and is expected to attract key players in the Latin America online gambling industry.
SOFTSWISS is set to showcase its top-performing products at SiGMA Americas in São Paulo as a part of its strategy of expansion to the regional market. Attendees will have the opportunity to learn about SOFTSWISS products including the company's flagship Casino Platform, its exclusive features, latest releases, and valuable benefits. Additionally, guests can discover the betting potential of the Sportsbook, and explore the diverse and ever-growing content portfolio of the Game Aggregator.
SOFTSWISS representatives will be available at stand D80, eager to discuss the advantages and benefits of the company's products in the Latin American region, as well as explore exclusive offerings with visitors.
As an experienced industry player, SOFTSWISS will also share its expertise at the speaking panel with 'Data-Driven Strategies for iGaming Engagement and Risk Management', which is going to become one of the most interesting topics of the conference. Alongside other participants, SOFTSWISS experts will be a part of the discussion of the data-driven approach and its influence on business metrics.
Andrey Starovoitov, Co-CEO at SOFTSWISS, comments on the SOFTSWISS participation in SiGMA Americas: "Attending the biggest event in the region is a strategic move for us. This year we chose Latin America as one of the main vectors for SOFTSWISS' growth. Here we see not only tremendous and rapid growth of the market but also a large number of potential partners who are close to us in spirit and values. We are thrilled about the upcoming SiGMA Americas event and cordially invite all our partners and potential clients to visit the SOFTSWISS stand!"
About SOFTSWISS 
SOFTSWISS is an international iGaming company supplying certified software solutions for managing gambling operations. The expert team, which counts 1,400 employees, is based in Malta, Poland, Georgia, and Belarus.  SOFTSWISS holds a number of gaming licences and provides one-stop-shop iGaming software solutions. The company has a vast product portfolio, including the Online Casino Platform, the Game Aggregator with thousands of casino games, the Affilka affiliate platform, the Sportsbook Platform and the Jackpot Aggregator. In 2013, SOFTSWISS was the first in the world to introduce a Bitcoin-optimised online casino solution.