Brazil is not friendly to 'amateurs' warns Online IPS partner Witoldo Hendrich Junior ahead of attendance at ICE London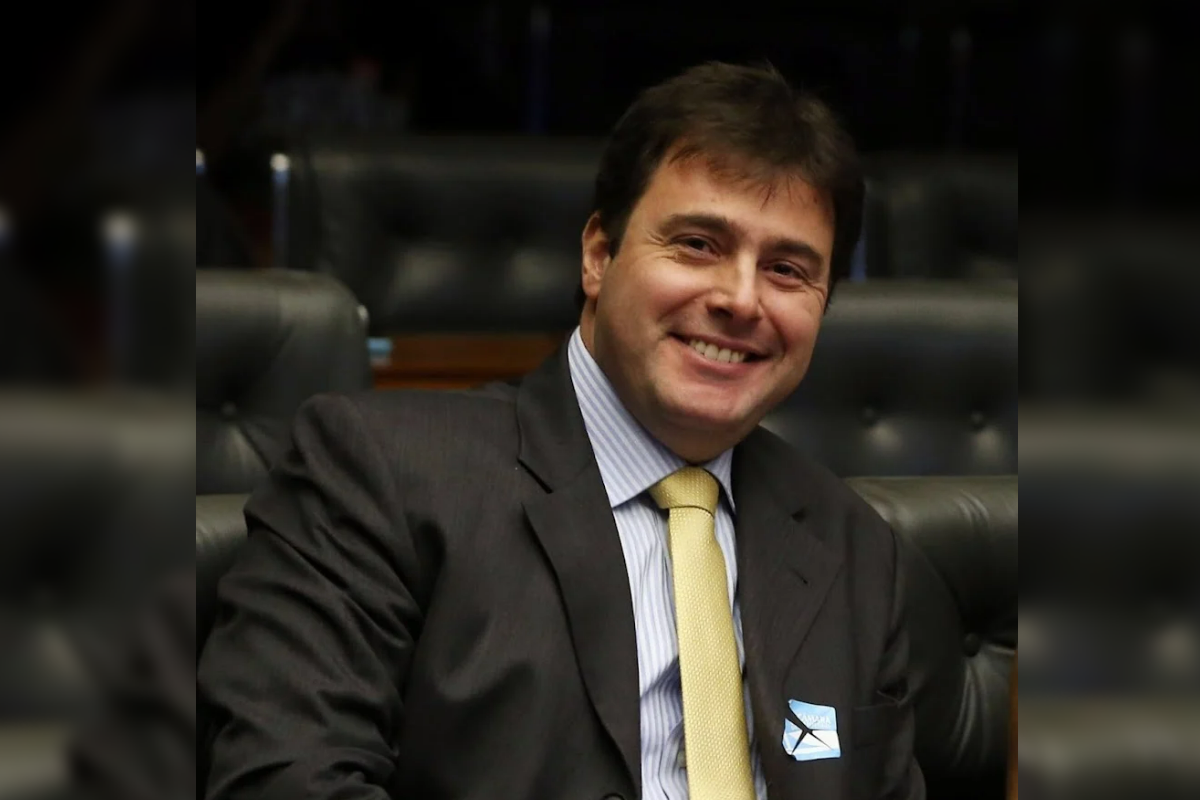 Reading Time:
3
minutes
Veteran industry lawyer Witoldo Hendrich Junior, Chief Legal Officer (Brazil) and Partner at registered payment facilitator Online IPS has warned of the significant dangers of attempting to enter LatAm markets prematurely and without the necessary knowledge. Speaking ahead of the company's appearance at ICE London (stand N10-585) the Online IPS partner, who has lectured in taxation as a University Professor in Rio for close to 20-years, stated: "Taking Brazil as an example, with a population of 220 million, the country is on course to become one of the most important sports betting markets in the world but one which requires specialist and expert support. Here in Brazil, we admit that Brazil is not friendly to 'amateurs'. Taxation has historically been known for being very challenging and complex, and the recent political involvement from the Supreme Court into legislative and executive matters definitely compromised the confidence in legal certainty.
"We will be using our appearance at ICE London to explain our entry strategy for organizations wishing to operate in Brazil, as well as the special tax treatment enabling merchants to take funds out of the country in a legally compliant manner, using Central Bank regulations. Our goal is simple and that's to allow Chief Compliance Officers to relax confidently and Chief Financial Officers to rest easy!"
Emphasizing the importance of taking a country-by-country approach to entering LatAm he stated: "Contrary to Europe, each country in LatAm works very differently, with varying legislation, processes, and standings on the igaming space. Entering multiple countries in LatAm involves starting from scratch in each one.
"Legislation regulating igaming is also very new in LatAm and there are various rules and specifications to abide by in each country that differ from the next. Not reviewing them thoroughly or understanding clearly can lead to obstacles, hindering the ability for potential merchants to do business in the region. These are important realities European companies must account for when considering entering LatAm."
Hendrich, who has two decades of legal experience in Brazil with expertise in gambling regulation after spending eight-years in the industry, added: "Online IPS is a registered payment facilitator in the LatAm region with local offices in the countries we operate, with teams in each specializing in the operations and regulations of each country. We have offices in Brazil, Colombia, Peru and Mexico with Chile on the horizon for the end of 2022. The partners and management staff of Online IPS are seasoned professionals with decades of combined experience in the international payment industry. The best insight we can give into the LatAm market is that having a local strategy/approach is the best way to succeed in the region. This is exactly what we can offer our merchants, to aid in their success in the region and ease entry to market barriers."
Welcoming the return of ICE London he said: "The industry has certainly missed the show. ICE is a critical component of the industry and with the sector going through so many changes and growth in the last couple of years, the industry is definitely ready to come together during ICE and immerse itself in all the new opportunities the space has to offer.
"In-person interactions create a sense of community, connection, and empathy that digital communications technology cannot match. As a merchant service provider, we not only place great value in the customer service we provide but the close relationships we build with partners and merchants. It's the intangibles that count, such as a new connection formed over a drink or a degree of trust established from a friendly conversation and a handshake. These are what help us as a company, to build the trust needed to develop the tailored-made solutions merchants require to succeed. Ultimately attending ICE helps us keep our finger on the pulse of what is going on in the sector and allows us to do a more thorough analysis through conversations, discussions and the overall show environment. It'svitally important."

Betway Signs Multi-year Partnership with Playtech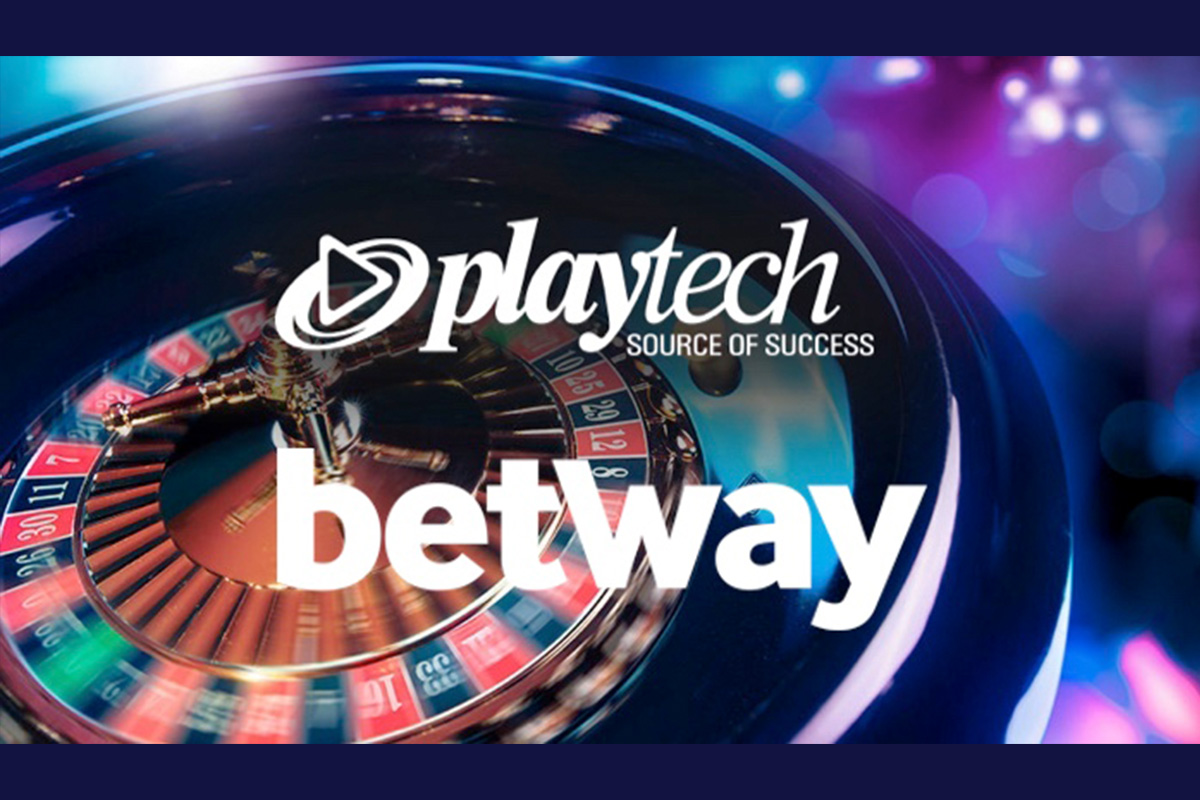 Reading Time:
< 1
minute
Betway, one of the leading global brands in online betting and gaming, has signed a new multi-year partnership with gambling technology company Playtech.
Under the strategic partnership, Betway has launched Playtech's award-winning Live Entertainment products across the UK, Mexico and .com markets — with Casino games to follow in the near future.
With a continued focus on safer gambling, Playtech's core strategy is to offer long-term sustainability and innovation for operators and a safe, enjoyable environment for players. This agreement is a prime example of Playtech's commitment to bringing great entertainment value to its partners in both new and established markets.
"We're proud to be growing our partnership with Playtech, whose Live Entertainment products across a number of markets have already been a hit with our customers. The new games in our agreement will expand upon our existing suite of games to provide new, exciting, and engaging gaming experiences within a safe and secure environment," Anthony Werkman, CEO of Betway, said.
"Betway's commitment to the Live Casino vertical demonstrates just how important an entertainment-led experience is becoming for the modern player. Our partnership comes at a time when we are launching more new games with exciting new variants than ever before. We're delighted to be working with a global brand in online betting and gaming like Betway to deliver an exciting and innovative Live offering for their players," Said Edo Haitin, CEO of Live Casino at Playtech, said.
"Betway is a key strategic partner for Playtech and a company renowned for delivering an excellent player experience internationally. We are confident that Playtech's innovative products and services can enhance that experience even further and we look forward to a long and fruitful partnership," Shimon Akad, Chief Operating Officer at Playtech, said.
Merkur Holds International Sales Event for Europe and LatAm Teams Ahead of Upcoming Expos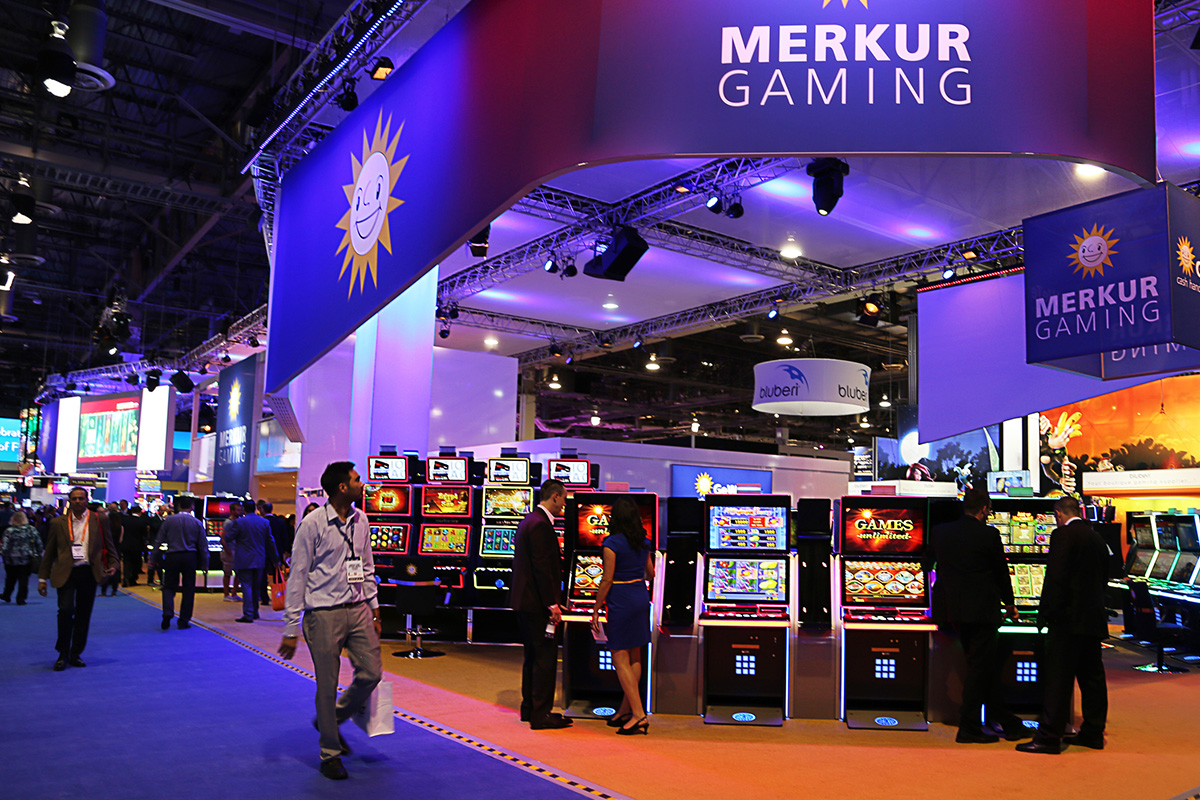 Reading Time:
2
minutes
Merkur Gaming held a gathering of its international teams from across Europe and Latin America at the Merkur Spielbank Hohensyburg casino near Dortmund, Germany, bringing the groups back together in person for its 2022 International Sales Event.
Over three intense days, every aspect of the Merkur structure and business methodology came under the microscope with presentations from experts in their specific fields, the Gauselmann Group subsidiary explains. The event focused extensively on products and how they are being brought to market.
"Since this event marked the first time that many colleagues had been able to see each other for the past two years of Covid and travel restrictions, this was an event of celebration and forward-looking inspiration as the gaming industry moves, step-by-step, towards normality and commercial prosperity," the company stated in a press release.
During the gathering, attendees heard multiple in-depth product presentations in preparation for this year's upcoming exhibitions such as Belgrade Future Gaming in Serbia, Peru Gaming Show in Lima, Entertainment Arena Expo in Romania, Global Gaming Expo in Las Vegas, and Balkan Entertainment & Gaming Expo in Bulgaria.
Athanasios "Sakis" Isaakidis, Chief Executive, International at Merkur Gaming, said: "These days have been truly superb. Firstly, it has been great to meet with team colleagues in person and great also for them to receive so much detailed product information that will be a huge asset as we now have the possibility to attend a wide variety of in-person trade exhibitions over the coming months.
"Our speakers all made superb presentations and we were also able to benefit from the attendance of special guests from our sister companies such as money handling specialist GeWeTe, iGaming solutions provider edict egaming GmbH and MERKUR eSOLUTIONS, as well as also from our ETG technology partner Spintec.
"This has been a wholly successful exercise. Our teams, from around the world, now have the information and the knowledge necessary to present our superb product portfolio to our customers and business partners in the best possible way. We are 'match fit' and we are ready for the show season that lies ahead."
Gaming glitch: UK gaming industry hit by skills shortage as applications to creative courses down 20% in last decade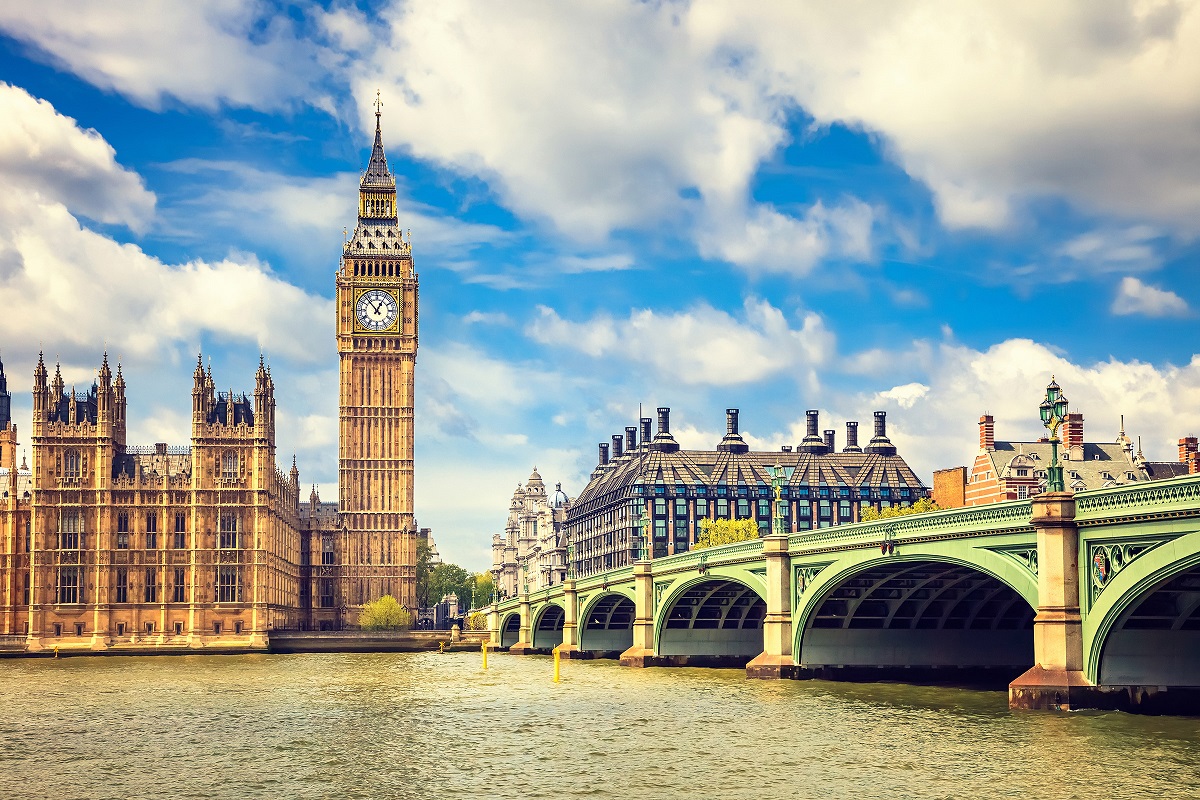 Reading Time:
2
minutes
Following higher education funding cuts of 50%, falling applicant numbers for creative courses at UK universities have caused a skills shortage. Experts highlight an increasing reliance on international students to plug the creative skills gap.
The UK could be facing a creativity deficit, with 20% fewer applications for arts and design courses at UK universities in the last decade. In the last five years alone, there has been a 12% drop.
These courses play a key role in providing talent to creative industries, including gaming, fashion, film, photography and music, among others.
The greatest contributors to the decline are falling numbers of UK and EU applicants. Domestic applications are down 25% in 10 years, while EU applications have halved since Brexit.
By contrast, the amount of non-EU applicants for creative arts and design courses in the UK has more than doubled in the last 10 years. In the last five years, it has risen by 44%. Around one in six applications for UK creative courses now come from non-UK citizens.
The data was collected from UCAS through a freedom of information request, by high-resolution design textures specialists Ultra High Resolution. The findings show applicant numbers and diversity in demographics for all creative arts and design courses at UK universities.
Recent reports suggest that the booming UK film industry and related sectors will have 40,000 vacancies by 2025, with a severe skills shortage looming on the horizon.
A ripple effect
The UK government slashed higher education funding for art and design courses across England by 50% this academic year.
This prompted a wave of criticism that the cuts misunderstood art's role in society, and predictions that the impacts would ripple across the economy. Industries that rely upon both technical and creative skills are reporting skills shortages post-Brexit.
The pandemic, a surge in games' popularity and Brexit have caused a labour shortage in the gaming industry, which used to rely heavily upon EU talent. There's a demand for those with animation, design and writing skills in the UK games market, which is more than double the size it was 10 years ago.
Meanwhile, the fashion industry – the UK's largest creative industry – which is worth £35 billion a year, has warned of severe talent shortages, with EU workers leaving gaps post-Brexit. Architecture is facing a similar challenge: the RIBA's Future Trends survey reports that one in five practices are struggling to recruit.
David Lineton, a still life photographer who heads up the digital specialist team at Ultra High Resolution, said:
"During the pandemic, we've seen the arts suffer greatly, with lockdowns keeping people away from galleries, cinemas and theatres. And funding has been another huge issue, with those in the industry sometimes struggling for their incomes, making the field more competitive than ever.
"What's pleasing though, is that the UK's international reputation for the creative industries is still shining through. And as the UK scene becomes even more diverse, we're sure to see a truly vibrant industry emerge from the pandemic."
Ste Bergin, film producer and lecturer on the film production course at the University of Salford, said:
"When George Osborne was Chancellor of the Exchequer, he brought in some major tax incentives for productions to shoot in the UK. This allowed the UK to grow further as a cultural powerhouse – and students want to study in that kind of environment as it simply may not exist at home. More international talent moving to the UK means that more art is created here, and we are more financially incentivised as a country to fund that talent's art."