Global Competitive Gaming Market Surges, Reached $64.4 Billion and Over 28% Gaming Market Share in 2022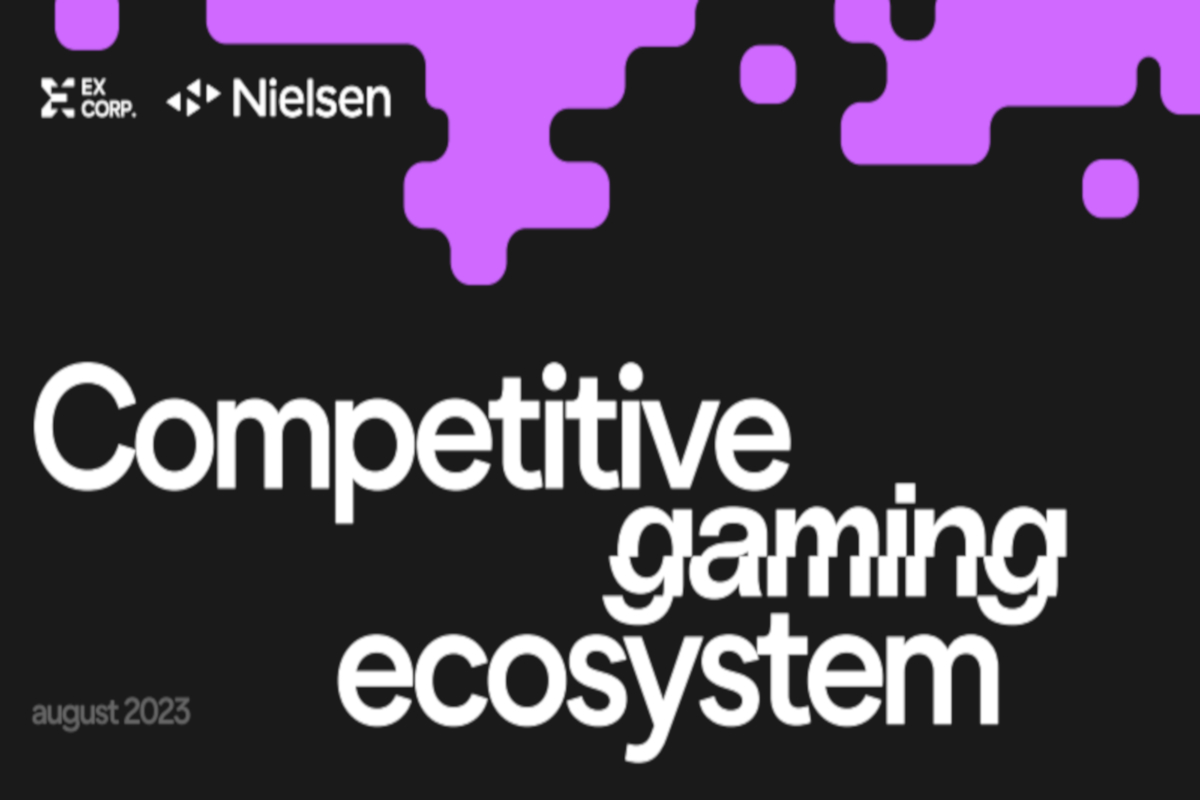 Reading Time:
3
minutes
The global gaming market size is poised to exceed $300 billion by 2025 according to a study conducted by ex corp, a leading developer of services for competitive gaming, in collaboration with renowned analytical agency Nielsen. It highlighted the remarkable growth and potential of competitive gaming, which has surged since 2020 and reached $64.4 billion in 2022, capturing over 28% of the overall gaming market share.
As the gaming and eSports industry continues to expand, industry experts predict a slower yet steady growth rate of 8% until 2026, building upon the impressive 14.4% compound annual growth rate witnessed between 2017 and 2022. Competitive gaming is the fastest-growing category in the industry with a 73% increase compared to 2020. In comparison, the casual gaming category experienced a 53% increase and the eSports category saw a 50% increase. Despite its rapid growth, eSports remains a small component of the overall market, representing just 1% of the total market share.
In terms of genre popularity, shooter games maintain their position as the frontrunner, boasting the highest number of monthly active users, reaching an impressive 428 million in 2022. This trend has persisted for the past five years, solidifying the shooter as the leading game genre in 2022. Role-playing games (RPGs) followed closely behind with 285 million players while strategy games captured the interest of 269 million gamers. 168 million players participated in multiplayer online battle arena (MOBA) games. Additionally, sports games attract 118 million players and simulation games appealed to 88 million gamers. These numbers demonstrated the diverse preferences and wide-ranging appeal of various game genres in the global gaming market.
Shooters proved to be the leaders not only in user numbers but also in revenue. It has amassed a remarkable $36 billion in total monthly digital revenues. Close behind, the RPG genre secured an impressive $28.7 billion in financial income. Sports games made a notable impact, generating $15 billion in revenue. The strategy genre achieved a substantial revenue of $14.8 billion. MOBA games, mostly represented by DotA2 and League of Legends, obtained $9.9 billion in revenue, attracting a dedicated and enthusiastic player base. Lastly, the simulation genre achieved $9.2 billion in revenue, allowing players to experience virtual versions of real-life activities or scenarios such as flight simulators, city-building simulations or life simulations.
The study conducted by ex corp and Nielsen also forecasts the global gaming market to reach a value of over $302 billion by 2025. The Asia-Pacific region has been a driving force behind this growth, contributing more than half of the global market value in 2022, surpassing $121 billion. North America accounted for $61.6 billion and EMEA contributed $50.6 billion, making up approximately a quarter of the total market size each. Latin America remains a relatively under-developed gaming and eSports market; in 2022, it contributed approximately 1.7% of global spend, or $3.9 billion.
In a ground-breaking development, the study highlights that China has emerged as the largest single gaming market in the world, surpassing the United States in 2022. China's gaming market reached over $62.9 billion, constituting 27% of the total market share. The United States followed closely with $57.1 billion (24%) while Japan and South Korea, two others major Asian markets, contributed $25.7 billion (11%) and $13.1 billion (6%) respectively. Other top gaming markets include the United Kingdom, Germany, France, Canada, Italy and Australia. Combined together, top ten countries representing over 83% of the total global gaming spend.
Also, the study revealed the percentage of competitive game players in different countries as well as their monthly spending:
* South Korea: 28% of competitive gamers. Average monthly spending: $37.3
* Japan: 14.1%, $34
* United Kingdom:13.7%, $38.9
* France: 10.7%, $39.1
* Australia: 8.6%, $43.3
* United States: 7.8%, $52.4
* Russia: 7.8%, $22.3
* China: 6%, $14.8
* Canada: 5.6%, $40.3
* Italy: 4.6%, $35.6
* Germany: 4.5%, $44.5
* Brazil: 4%, $4.3
"The gaming industry has been growing at a double-digit rate for years," the founder and Chief Executive Officer for ex corp, Pavel Dunaev, said. "However, the growth rate is slowing and more people are switching from casual to competitive gaming. As a result, we expect competition between gaming studios to increase and gaming publishers to focus not only on attracting new audiences but also on building communities around their games to retain players. At the same time, we expect big competitive gaming titles to continue growing and attracting more audiences by switching them from casual games."
Calling All Gamblers: Scatters Club to Host First-Ever Gambling Streamers Awards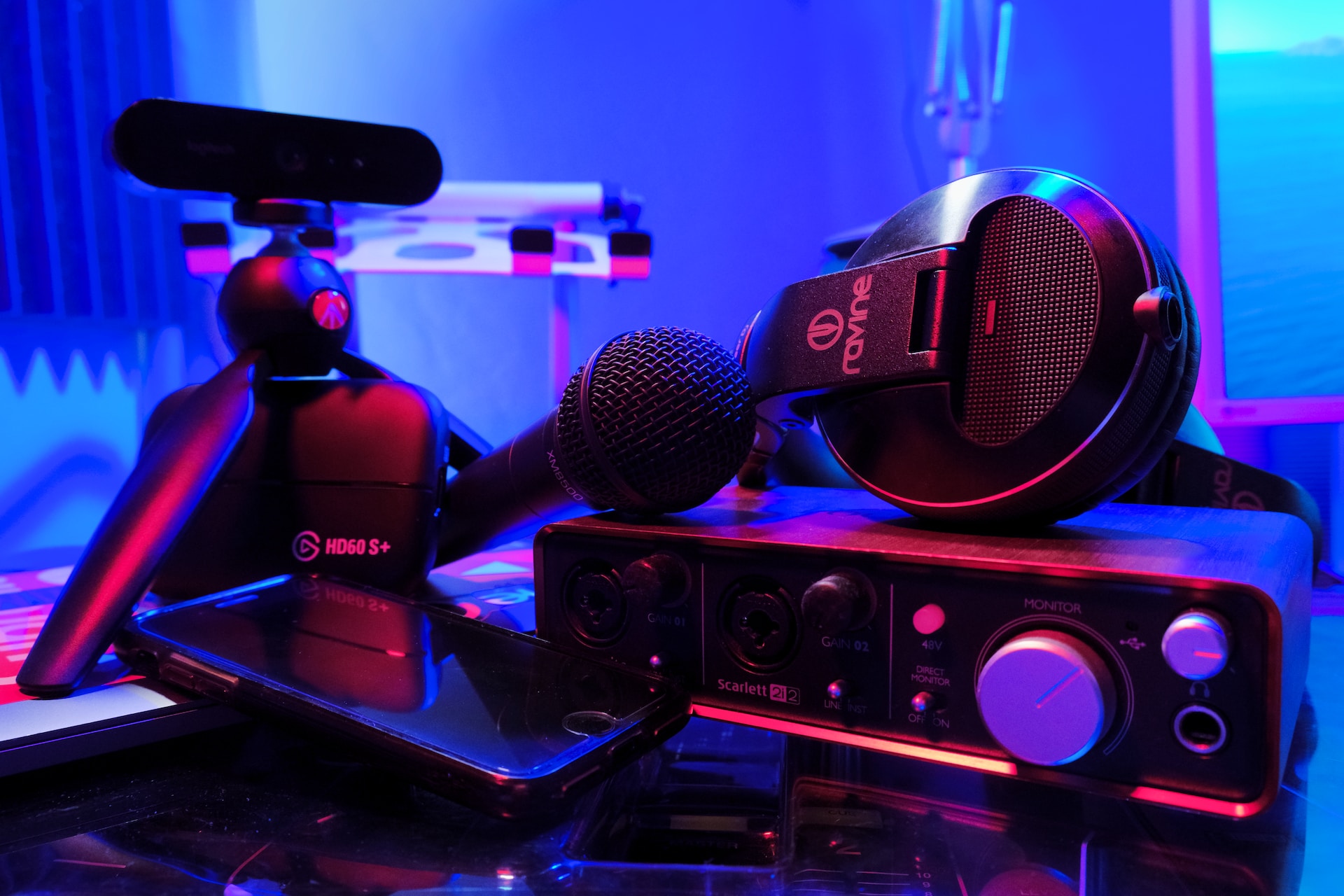 Reading Time:
2
minutes
Scatters Club, a global community of passionate gambling streamers and players, announces the first-ever online Streamers Awards. This online event was created to spotlight the brightest stars in gambling streaming.
Scatters Club rolls out the red carpet online for top streamers. The event will celebrate the creative achievements of gambling streamers, and awards and global recognition will go to the best performers.
Nominees will vie for the ultimate prize: the audience's love and the Scatters Crown Trophy. Everyone is welcome to nominate their favorite streamer on this website, or streamers can self-nominate in a category that highlights their flair and creativity. 
Nominations are open from December 4 to December 30 for international applications: 
Most Hilarious Reaction to a Win

Most bright Reaction to a Lose

Coolest Background

Craziest Outfit

Best Streamer Collaboration

Community Champion

Rising Star in Gambling Streaming

Most Responsible Streamer

Everyone's Favorite Gambling Streamer 

The Best Female Streamer
All submitted and approved applications are placed on the long list for their respective nominations, and the vote-casting period begins. Every fan of gambling can vote for their favorite streamer on a dedicated page.
After that, the TOP-5 streamers in each category will be shortlisted, and public votes will determine the leaders in various nominations.
As gambling fans cast their votes for the shortlist, the jury voting begins. The jury choice will remain under wraps and will only be revealed during live air on February 1, when the winners will be crowned as streaming legends.
The voting period wouldn't be complete without the audience's favorite bets. Top Five Streamers will be chosen for the Legend of the Year title based on the stats provided by Casinolytics, a Scatters Club's partner. Everybody is invited to place bets on who they think will be crowned with the title. Predictions can be submitted from December 8, 2023, to January 30, 2024. The winners will be announced online on February 1, 2024. 
To make the award night genuine and thrilling, Scatters Club will invite a secret host. Amping up the fun, famous gambling streamers will make guest appearances to announce the nominations and winners chosen by a special jury. The names of the jury and guests will be revealed soon along with many more mind-blowing features of this event.
Stay tuned for the Streamers Awards updates while spinning your reels!
Nailed It! Games Blends Retro Iconography with Contemporary Mechanics in Cosmic Coins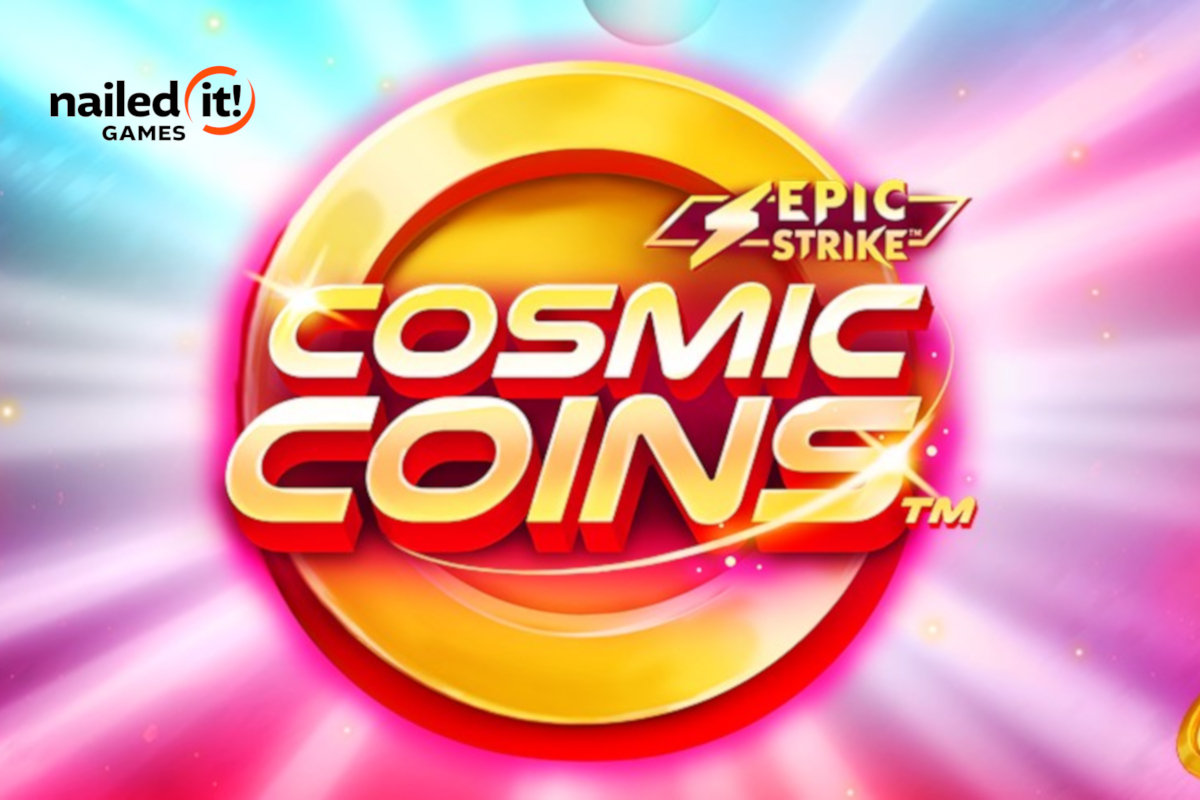 Reading Time:
1
minute
Nailed It! Games, an independent Krakow-based games studio, has launched Cosmic Coins, a slot that will see players utilising the Epic Strike mechanic to climb an incrementally increasing prize ladder.
Played across 5×3 reels and 20 paylines, the slot pays homage to AWP machines of the past with symbols depicting a variety of sevens, bars and fruit icons. These are joined by wilds that substitute for all base game symbols, making it easier for players to form a win.
Additionally, the titular cosmic coin symbols are present on the reels with at least three needed anywhere on the matrix to award an instant cash prize. Landing more of these symbols will progress players up the incrementally increasing prize ladder with the Epic Strike mechanic with nine coins needed to award up to 2,000x.
Three scatters are required to enter the free spins round, which begins with players spinning a wheel with numerous spins and multiplier values attached. This can grant players up to 30 free spins with a 3x multiplier. This bonus can also be retriggered by landing three additional scatters during the free spins round.
Marrying classic aesthetics with modern features, Cosmic Coins continues Nailed It! Games' ethos it has developed all of its hit games from, including recent titles like Grim Reaper Supermatch, Rainbow Burst and CatPurry.
"Cosmic Coins' blend of retro and contemporary elements will appeal to a wide demographic," the co-founder of Nailed It! Games, Pawel Piotrowski, said. "Many players will be drawn to the game's classic design elements while others will be attracted to its varied innovative features.
"The base game's coin collection mechanic builds anticipation for a big win every spin and the bonus round's multiplier further increases the game's winning potential. With so much excitement on offer, we are confident that the slot will be popular with players of all types."
RubyPlay appoints Olga Sirokha as Director of Partnerships
Reading Time:
2
minutes
RubyPlay, an innovative B2B iGaming development studio, has announced Olga Sirokha as its new Director of Partnerships as it gears up for further success in 2024.
Olga brings a wealth of expertise and knowledge to the role following a career spanning over 20 years within the gaming industry, including significant experience in Latin America's land-based casino sector.
As RubyPlay's Director of Partnerships, Olga is tasked with working closely with the company's existing partner network, as well as landing further agreements with operators in key regulated regions, including LatAm, Europe and North America.
The appointment follows a strong period of growth for the company, driven by a flurry of commercial deals and strong performing new games that has propelled its position within the global iGaming industry to new heights.
RubyPlay recently launched its revolutionary Immortal Ways mechanic to critical acclaim, with its unique gameplay delivering increased player engagement and retention rates for operators worldwide.
Dr. Eyal Loz, Chief Product Officer at RubyPlay, said: "We're delighted to welcome Olga to the team! Her deep knowledge of successful partnerships is sure to secure even more opportunities and collaborations for RubyPlay moving forward.
"We've signed some fantastic agreements with operators recently, and with our eye on further expansion in key markets in the near future, Olga is absolutely the right person for the role. We look forward to showing you some extremely exciting developments very soon!"
Olga Sirokha, Director of Partnerships at RubyPlay, added: "RubyPlay are on a fantastic upward trajectory, and I couldn't be happier to be joining the company at such a pivotal time of expansion.
"Recent partnerships with some of the industry's biggest brands have put us in good stead for the future. I'm thrilled to be able to contribute to even more growth as we approach 2024. Watch this space – we're taking RubyPlay to the next level!"