Ofertas365 Launches Crypto Millions Lotto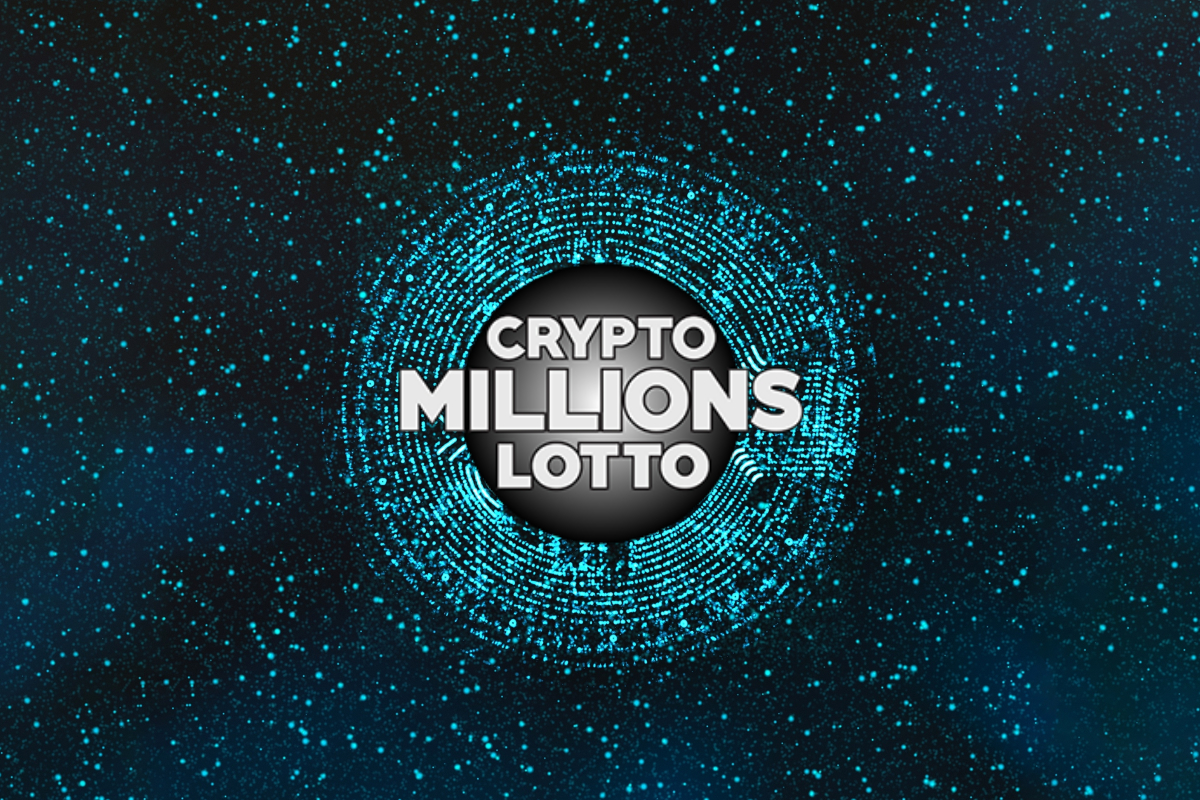 Reading Time:
2
minutes
Ofertas365 Limited has launched Crypto Millions Lotto, the world's largest online crypto lottery. Crypto Millions Lotto provides a unique opportunity to play with Bitcoin and win Bitcoin as prizes. Customers will receive three free lines as an introductory offer. The jackpot starts at a whopping US$30 million and rolls over until it is won.
Crypto Millions Lotto effectively bypasses the qualifying requirements of residency and any need to participate in local currency, which are common playing conditions of many existing lotteries around the world. Key to Bitcoin's appeal is the payment freedom it provides, whereby it can be sent and received anywhere in the world, any time.
One of the most significant features is the major step it represents in bringing the world's most widely used alternative currency further into the mainstream.
"We are delighted to launch Crypto Millions Lotto and believe that giving away three chances to win prizes worth tens of millions of dollars will encourage Bitcoin usage and adoption. Our affiliation with two top notch fiat-to-crypto exchanges – Coinbase and Wirex – will ensure new players get the best possible user experience, the cheapest fees and the most competitive fiat-to-Bitcoin conversion rates," Sulim Malook, CEO at Ofertas365 said.
For Bitcoin holders, starting to play for the coveted US$30 million jackpot is quick and easy. For those who need to buy Bitcoin, they are directed to market leading affiliate partners – Coinbase and Wirex.
"In common with our partners Ofertas365, Wirex also know about delivering a unique service. As the world's only licensed business account that allows payments in both crypto and traditional currency, we are pleased to provide our service to Crypto Millions Lotto. Our UK Financial Conduct Authority approval will provide the financial security that players require. Wirex delivers unbeatable value, flexibility and transaction speed combining the efficiency of cryptocurrency payments with the universal acceptance of traditional fiat currency accounts, on a global scale," Pavel Matveev, CEO of Wirex said.
These capabilities make a perfect match, as Ofertas365 is licensed to operate in more than 100 countries which include anywhere online gambling is not prohibited.
"We believe our lotteries and games will provide a great deal of enjoyment because it's much more fun to win Bitcoin than fiat currency! We welcome further collaborations and partnerships that will expand and guarantee our offering," Sulim Malook added.
Bitcasino Enables TronLink Browser Extension to Bring Users Secure Deposits and Withdrawals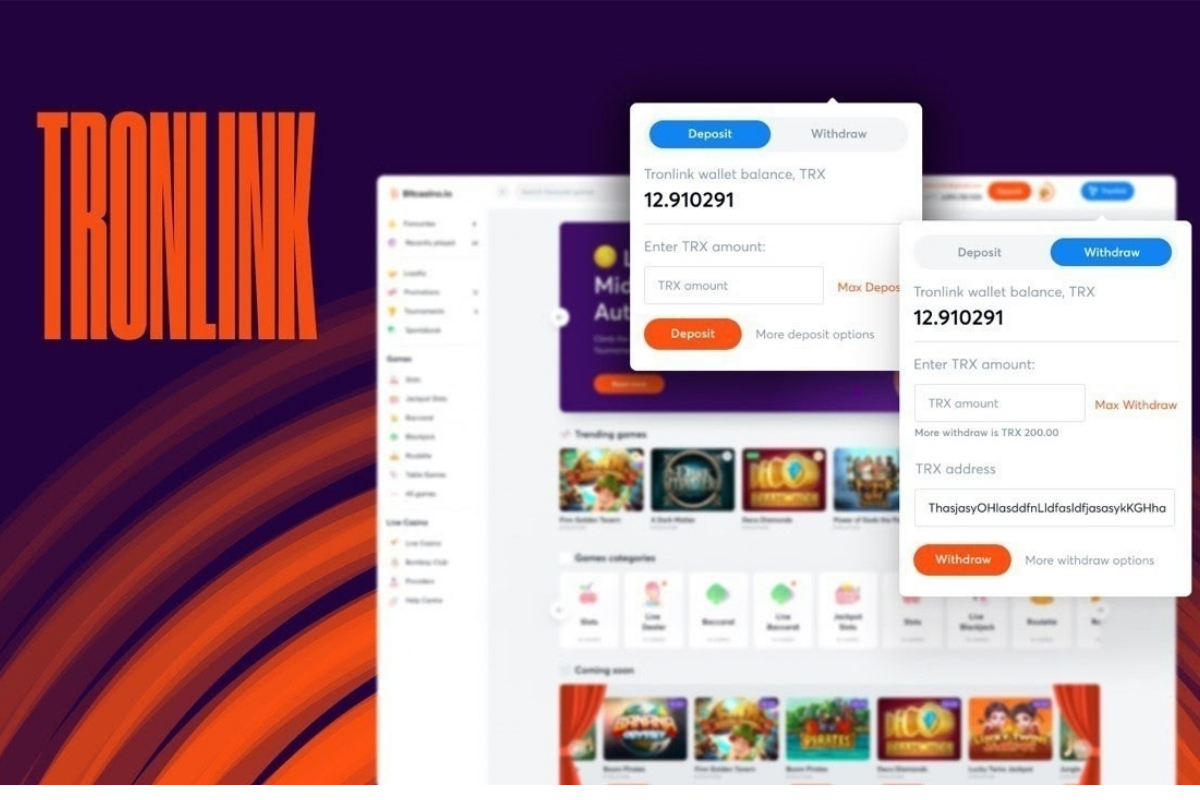 Reading Time:
2
minutes
The world's first licensed Bitcoin-led casino operator, Bitcasino, has integrated the TronLink browser extension, giving its players the option to seamlessly deposit and withdraw TRON.
The TronLink extension allows Bitcasino players to access the TRON (TRX) blockchain on their browser, enabling the deposit and withdrawal of funds, in a safe, and secure manner. TronLink protects the user's funds and private key but will still allow interaction with the blockchain, without the need to share one's private key first.
For the extension to work, players need to be logged onto their Bitcasino account and extension. Bitcasino account deposits are instant, and withdrawals are deposited to players' wallets within only a few seconds. The TronLink extension can be downloaded from the browser web store.
Tauri Tiitsaar, Director of Bitcasino, stated that: "Crucially TronLink offers our players both security and speed with deposits and withdrawals; it is the next innovative step in ensuring our players have the best possible experience with Bitcasino. Gone is the need to deposit or withdraw TRON to hardware wallets, open an app on your phone or any other website. Players can easily manage their instantaneous deposits and withdrawals without any extra hassle."
Last year, The Coingaming Group, (Bitcasino and Sportsbet.io) entered into a partnership with the Tron Foundation, which saw TRX accepted for deposits, bets and withdrawals on both sites.
About Bitcasino:
Founded in 2014, as part of the Coingaming Group, Bitcasino has an expansive, quality casino product featuring more than 2,000 games, including slots, table games and live dealer casinos from some of the industry's leading suppliers. These are hosted on its proprietary platform, developed by leading designers and software engineers to create the ultimate user experience for players.
Bitcasino prides itself on its enjoyable and trustworthy casino and gaming service, with withdrawal times of around 1.5 minutes amongst the fastest in the industry and cutting-edge security measures in place.
SOURCE Bitcasino
The Gambler's Fallacy is a Crutch for Bitcoin Adoption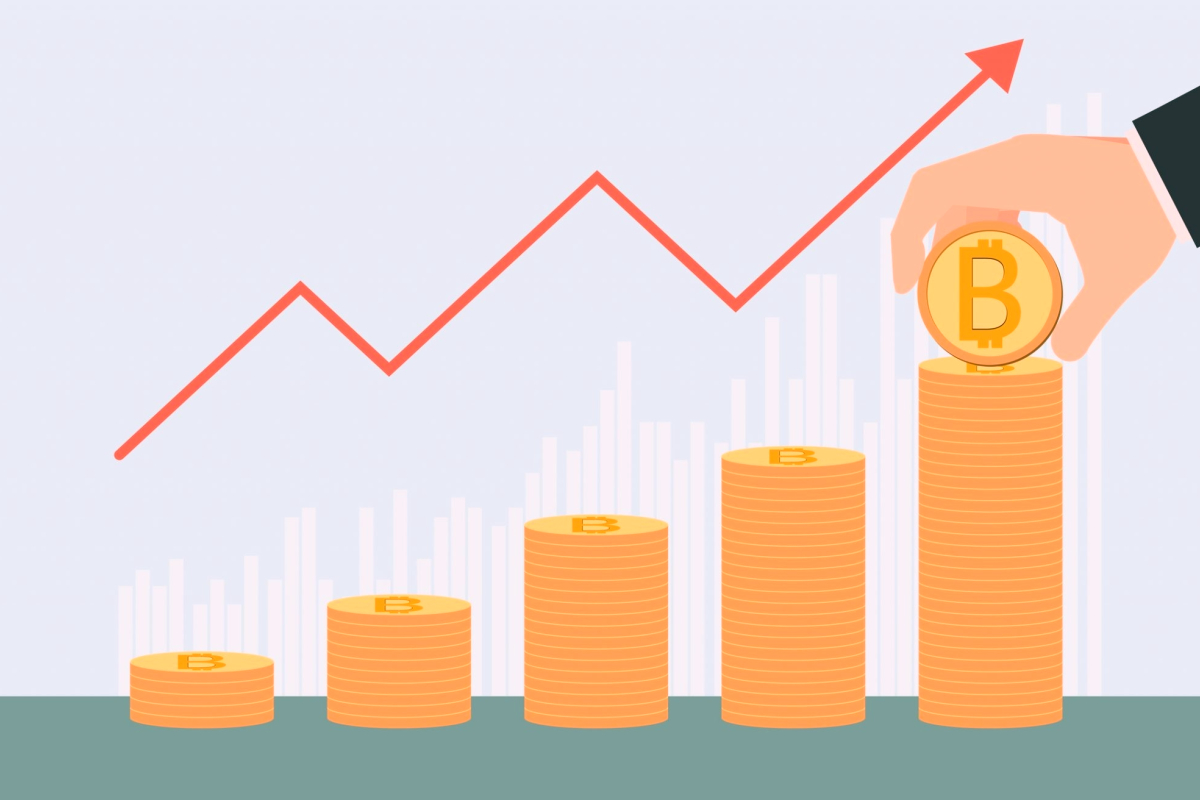 Reading Time:
3
minutes
By Ray Sze, Head of Games at Bitcoin.com, who has extensive experience in the gaming industry that stretches back more than a decade. 
Gambling is a human institution and has been for millennia. It has been there along the way with religion, relationships, and sports as a regular institution in our lives. Many hopes and dreams have been validated and destroyed on the whims of a game of dice or roulette wheel. There is an explanation though – The Gambler's Fallacy. This logical premise is cemented in the human psyche and is why gambling continues to thrive as an industry today — the same as it did in Babylon.
Today however, gambling is a much different phenomenon than its ancient predecessors. Americans bet $149 billion illegally on sports in 2015, and digital casinos rake in profits that compete with their physical counterparts on the Las Vegas strip.
Internationally, gambling havens like Monaco and Macau thrive on the same predilections for gambling that enabled hotbeds of underground casinos to emerge in the first place.
But the digital world is where gambling is poised to continue its rapid growth. No longer can fortunes explicitly be made and lost at a physical card table. Poker celebrities continually arise out of vaunted online poker circles to hit the floor at world championships hosted by the likes of MGM and The Venetian.
And cryptocurrencies are positioned to become an integral component of the proliferation of digital gambling.
An Already Changing Landscape 
A cursory glance at some of the leading online gambling venues (e.g., Bovada), reveals that these platforms are already embracing cryptocurrencies.
For example, before the emergence of bitcoin, online gambling platforms typically had to pay out winners via cashier's checks (delivered by snail mail) or chargebacks to the user's credit/debit card. A cashier's check is about the slowest route to pay someone and is, obviously, not ideal in 2020. Chargebacks to cards were admittedly popular for a while, but they exposed Americans (illegally online gambling) to the whims of their banks and formed a trail of breadcrumbs for authorities investigating online platforms.
Enter bitcoin.
Nearly every popular online gambling site that earned its stripes in the early 2000s is embracing bitcoin. It reduces regulatory exposure on the part of the bookie (i.e., the platform), and makes payments quicker, more anonymous, and less costly. Bitcoin is naturally congruent with digital gambling.
And the second-order effects on bitcoin's adoption are important to recognize.
Gambling is an Adoption Crutch for Bitcoin
People who gamble, and are not familiar with bitcoin, will progressively be exposed to the legacy cryptocurrency as their presence on digital gambling platforms increases. It will progress out of necessity and convenience too, not out of some ideological loyalty to bitcoin.
If you're gambling on an online platform, what's the better option?
Risk problems with your bank and not receive your payout by using the card chargeback method.

Wait for 2 – 4 weeks to receive a check in the mail.

Download a bitcoin wallet and use that for instant payouts for the remainder of your gambling voyage.
Option 3 is clearly the most convenient.
Bitcoin adoption based on convenience is also a unique adoption curve for the cryptocurrency. Outside of online gambling, bitcoin is primarily "convenient" in the context of stashing funds from oppressive governments, circumventing capital controls, or sending lucrative sums to another person/entity with strong security and speed assurances. Outside of those contexts, bitcoin is not well understood by the public and is inconvenient to use.
The user-experience of wallets in the bitcoin market is rapidly improving, but gambling may be the crutch it can lean on in the near future.
For example, digital casinos aren't solely emerging as competitors to Las Vegas casinos, they're arising exclusively as bitcoin casinos — like Bitcoin Games. These digital gambling platforms emphasize the speed of payouts, transparency, and privacy. Not to mention they're populated with new types of games and (in many cases) open-source code on a blockchain to enable gamblers to verify that they're not being taken to the woodshed by the house.
And once these casinos start embedding more advanced sportsbooks? Lookout. Especially considering the NBA's recent warming to the idea of enabling legal gambling on its games.
Digital global gambling statistics are challenging to coalesce due to fragmented regulations and the illegal nature of its existence with many private bookies, but what's evident is the massive scale of the industry. Online gambling has grown virtually linearly over the last decade and the industry as a whole is projected to expand by a CAGR of 8.7 percent through 2024.
With an estimated 26 percent of the world's population gambling at some point, that's an enormous opportunity to onboard more users to bitcoin — an adoption crutch often overlooked as we enter the 2020s.
Introducing Walleto, a Lightning Network enabled Bitcoin Wallet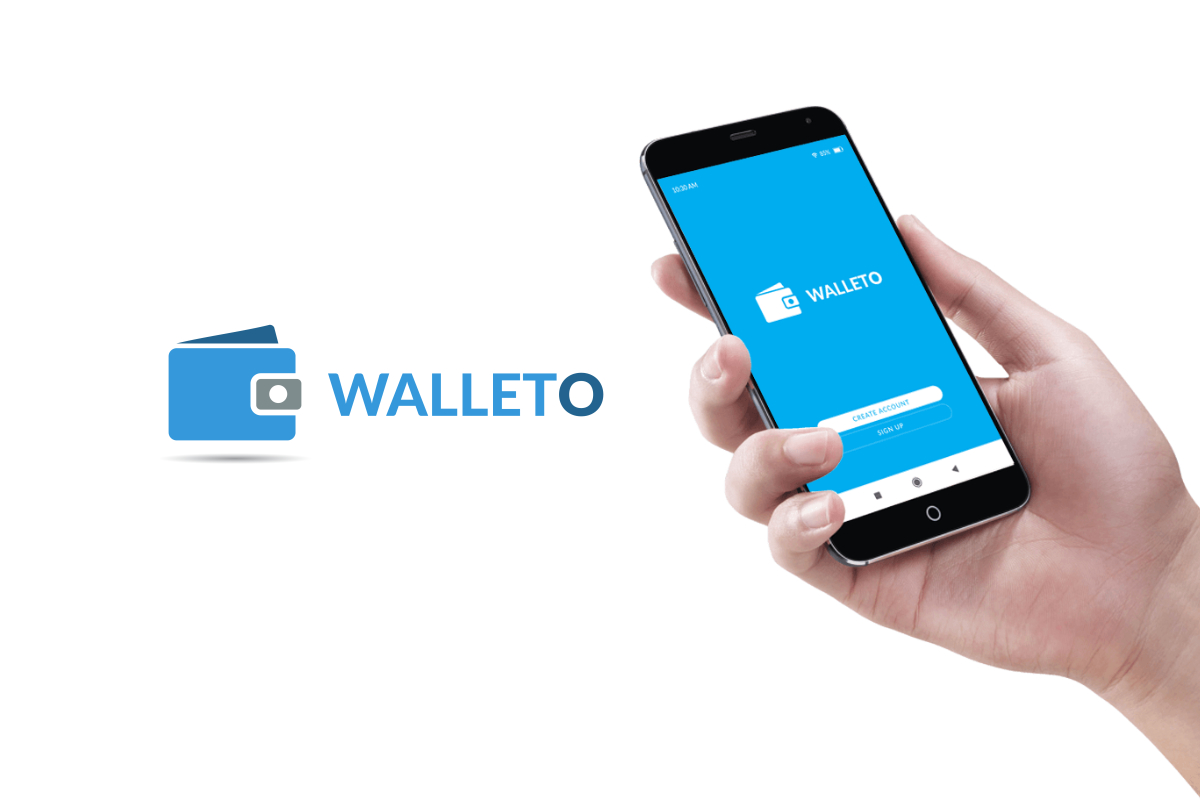 Reading Time:
2
minutes
Today, Walleto Limited announced the launch of Walleto. Walleto is a custodial Lightning Network-enabled bitcoin wallet, designed to help bring bitcoin into the hands and devices of more customers, increasing accessibility and portability. Walleto was built by Peach™, the bitcoin payments engineering division of Bitfury Group, and is now available on iOS and Android.
Customers signing up or visiting Walleto Limited's sister sites www.cryptomillionslotto.com or www.earnbitcoin.world will be directed to www.walleto.world. They will able to open their free wallet from the App Store or Google Play, and immediately begin to benefit from Walleto's fast, inexpensive and efficient bitcoin transactions.
Unlike current bureaucratic payment systems, bitcoin can be transacted at anytime from anywhere in the world, bringing new financial flexibility and freedom to users. However, the associated costs and transaction times of using bitcoin are often unpredictable and needing to remember private keys often dissuades users. Walleto solves these issues through its easy-to-use interface, low fees, and custodial design.
Commenting on the partnership, CEO of Walleto Limited, Sulim Malook, said: "We continuously monitor developments in bitcoin and the Lightning Network because the thinking behind it is ideal for the micropayments associated with lottery. We could not be more pleased with the Peach™ wallet that has been customized for us by the Bitfury team. Their experience in software development and reputation in cryptocurrency precedes them."
He continued: "Making deposits and withdrawals with fiat currency is time-consuming and costly. Walleto will provide the quickest transactions in crypto with costs lower than any other lottery operator worldwide, helping our players play and collect their winnings without delay."
Walleto Limited has also partnered with Ledger, the makers of the world's most popular hardware wallets. Commenting on why Ledger was chosen, Malook added: "Walleto is ideal for transactions. For newcomers, it makes sense to store excess bitcoin offline. When we needed a solution, we looked no further than the market leader.
"Walleto is a user-friendly and fully customizable wallet for businesses who want to offer custodial bitcoin wallets as part of their services," said Chris Dickson, head of blockchain solutions for Bitfury. "We look forward to seeing the advancement of bitcoin payments through the efforts of Walleto, Earn Bitcoin and Crypto Millions Lotto."