Adverty enters next phase of growth and global expansion by focusing founder Niklas Bakos on product strategy and promoting Tobias Knutsson to CEO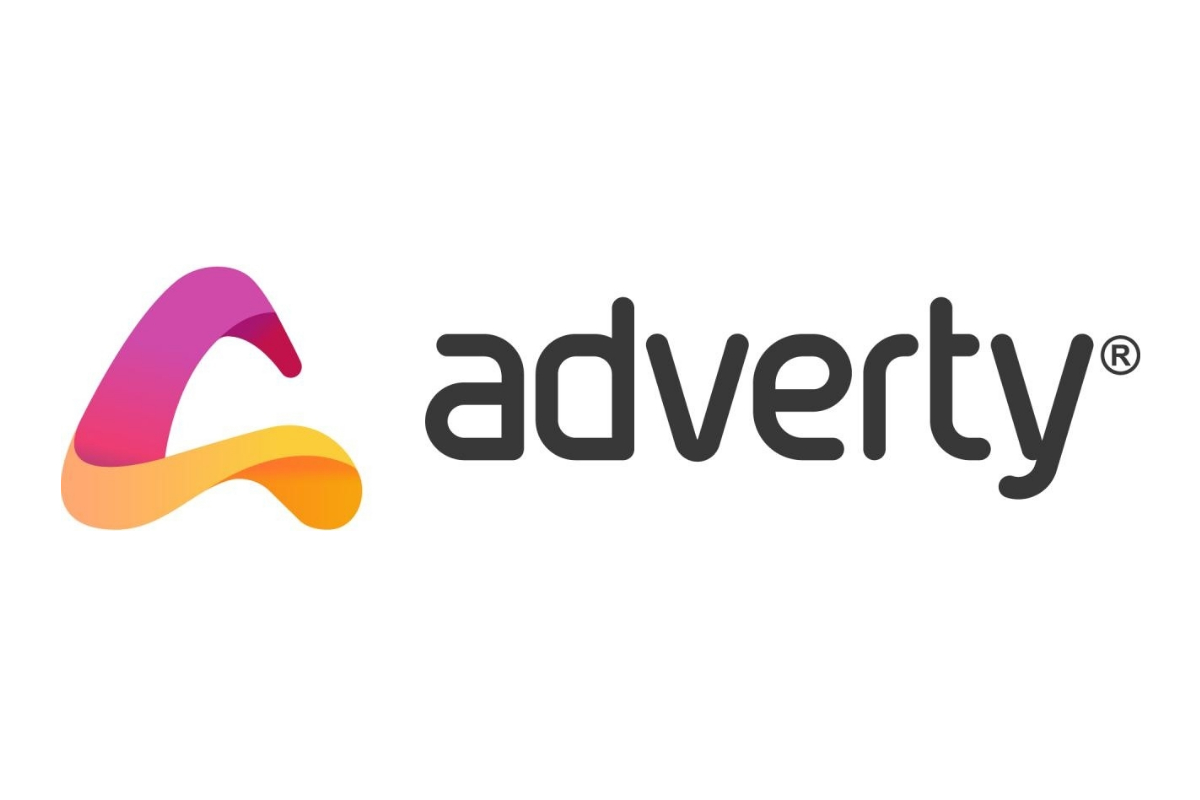 Reading Time:
3
minutes
Adverty AB (publ) announces the promotion of Tobias Knutsson to CEO, alongside the appointment of Thorbjörn Warin as Chief Supply Officer, with founder Niklas Bakos to focus on product strategy and development, as the leading in-game advertising specialist enters its next phase of growth and global expansion.
Adverty, the leading in-game platform for advertisers, agencies and game developers, prepares for the next phase of growth in the commercialization of its seamless in-game brand advertising platform, by expanding the management team to accelerate developments within product and sales.
Tobias Knutsson, currently Chief Commercial Officer, brings years of leadership, strategic sales and extensive business development experience to the role as CEO of Adverty. Previously Chief Commercial Officer at DanAds, and CEO at Strossle, where he was responsible for revenue optimisation at the fast-growing media tech company, he comments: "Adverty is taking the next step in its journey towards unlocking previously unreachable audiences and comprehensive monetization streams. I am beyond excited and can't wait for this next stage on our journey and taking the reins as CEO."
Adverty's founder Niklas Bakos will now be able to focus on key areas within product strategy and development, as the company readies itself for further acceleration and expansion globally. He says: "We are at an exciting junction both industry and company wise and as a leader within the in-game advertising space we continue to push our boundaries to make sure what we build today is what the industry needs both now and tomorrow. My emphasized focus will allow me as a product-centric founder to fully work on short to long term product related strategies and developments – not only the soul of the company, but fundamental to our future success.
"We have been very impressed by Tobias' qualities, leadership skills and his contribution to the management of the company, beyond his role in sales", says Joachim Roos, Chairman of the Board of Directors. "This change of responsibilities is a great opportunity to avoid any disruption to the current business, while setting the scene for further growth, and for the company to mature."
To accelerate further growth of its games portfolio, Adverty is hiring Thorbjörn Warin as Chief Supply Officer. Based in Finland, Warin was previously VP of Publishing EMEA at US based adtech company AdColony, where he worked closely with game publishers in the region. With over 15 years of experience from senior roles within the mobile industry, Warin is a mentor with the first European game development accelerator and advisor to one of India's leading mobile F2P game developers, Cympl. He served as CMO of Helsinki-based game developer Grand Cru, and, prior to that, as Head of Marketing at Berlin-based game studio, Wooga. Warin will oversee growth on the supply side, by engaging more game developers to become part of Adverty's seamless in-game advertising portfolio, and lead a diverse team of business developers across Adverty's offices in London, Madrid and St Petersburg.
Warin comments: "I am excited to bring Adverty's unique, seamless and unobtrusive ad offering to more game developers across the globe and help both smaller and larger publishers maximize their ad monetisation. Gaming is slowly becoming the next big thing for brands – Verizon is set to create a virtual Super Bowl stadium in Fortnite this year – and game developers have used traditional ad solutions for years already. Now we just need to connect the dots and introduce them to the new way of monetizing through brand advertising."
Adverty is also expanding the team further with the hire of Olga Kazanski, based out of Russia, who will join Warin's team as Director of Business Development. A strategic-minded specialist in gaming, she joins from ad tech company Mintegral, where she focused on publisher business development.
The news follows Adverty's recent multi-patent grants in the US and partnership announcements with InMobi and Verizon Media, which enables the media giant's wide range of partners and advertisers access to Adverty's in-game ad solutions, in order to reach wider audiences within gaming.
Adverty is currently in the process of strengthening its demand-side team with a replacement to the Chief Commercial Officer position.

Top Finnish Online Casinos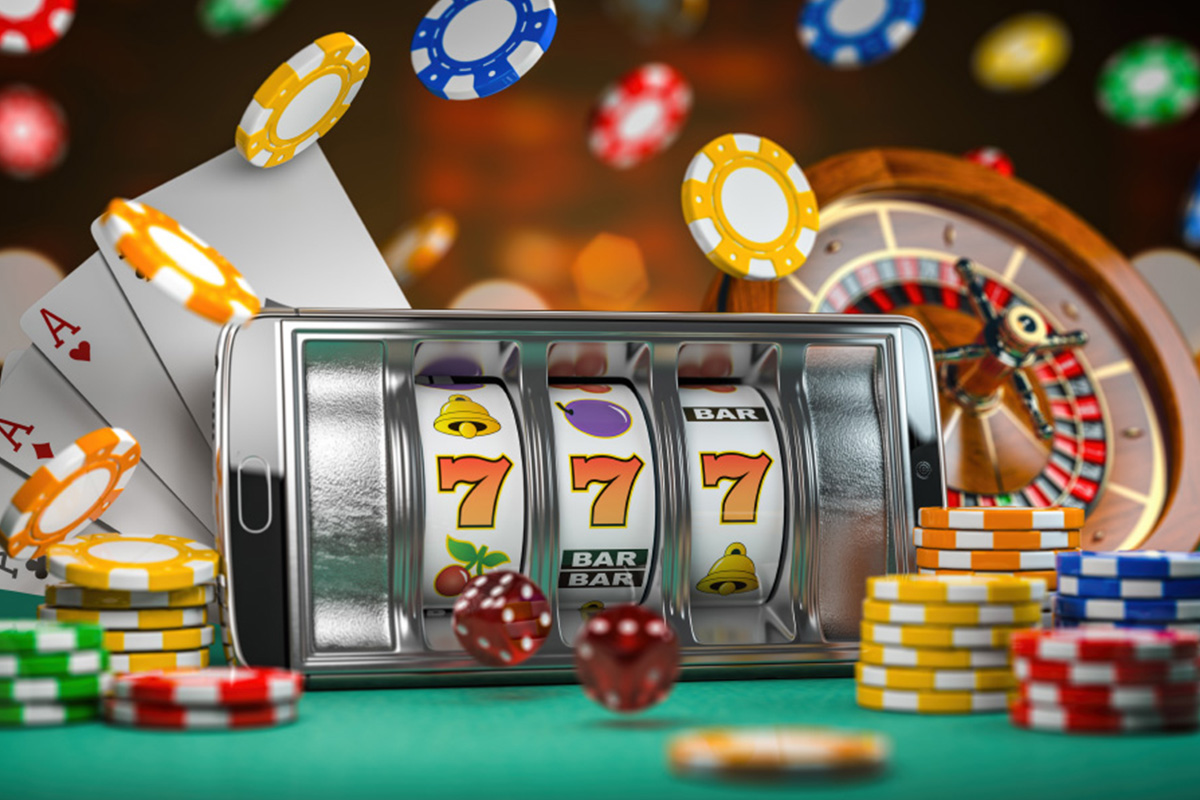 Reading Time:
4
minutes
Finland is a country in Western Europe. Gambling has been legal in Finland since 1996. Approximately eight cities in Finland have gambling facilities, and in those cities, there are 16 legal gambling places. Gambling games are casinos; slots are the most popular, classic table games, roulette, blackjack, poker, and sport betting parlors. Although it's legal, the government has control over the industry after the second world war.
One thing about the online Finnish casinos requires that they are made with the Finnish design; that's why most of them are made by Finns because It reflects their nationalism. For more Mega Gewinn. Customer service is also available in the national language, and the online casino texts are clear and easy to understand.
A good thing about gambling in Finland is that the profits are always entirely tax-free. Money transfer methods are through credit cards and online wallets. Finish nationalist money transfers are made from a Finnish online bank to an online casino account.
These are the top Finnish casinos in 2021
1. The 888 Casino
888's welcome offer is available for seven days after you've registered. You must claim all of the bonuses during this 1week period.
Casino 888 is famous for its various number of games you can play.
Casino 888 games are live casinos, slots, jackpots, and casino games. New games introduced are Smashing Pump Spins, Muerto en Mictian, Mystic Chief, Lion's hoard, and Starbust XXXtreme.
Payment methods accepted are Postpay, PayPal, Visa, Neteller, Mastercard Astropay, Web money, Apple pay, and many more. Win rates here are 97.68%, and it supports live chat and email whenever you are experiencing any issues with the site. The site only accepts 18+ and can't be accessed by minors for safety purposes.
2. Neon Vegas Casino
Just like Vegas, Neon Vegas gives you this experience. Neon Vegas welcome bonus is 500% up to €500. The minimal deposit is €10. Games played here are Blackjack's, Baccarat, Roulette, Slots, and video poker. Only 18+ players can join.No no maximum bet restrictions. The bonus amount must be wagered 20 times within 2 days and can only be wagered using real money deposits. Bonus amounts can be instantly withdrawn after wagering. Payments can be made for any method except Neteller, Skrill, and Paysafecard.
3. Barz Casino
Barz casino is one of the largest online casinos having 1200 slots which keeps the Finnish players entertained. The welcome bonus at Barz is 200% up to €500. One can also access the site through your mobile phone. The site also supports live chat and emails. Its win rate is 98.56%. Payment methods are through Visa, Online wallets, Mastercard, Apple Pay, Skrill, Neteller, and more.
4. Lyra Casino
This is a new website having a well-designed platform and has many selections you can choose from. Games are over 2500, and the slots, table games, and card games can't run out. Payment's methods are through Visa, MasterCard, Neteller, Skrill, Paysafecard, eco P z, and more. Lyras win rate is 97.40%. Support here is also through email and live chat so you can engage with customer care. Many big brands have partnered with Lyra.
5. Royal Panda Casino
At Royal Panda casino, the welcome bonus is 100% up to € 1000. The minimum qualifying deposit is € 10. Here players must wager the bonus amount, and the bonus spins winnings 35 times before any withdrawal. Bonus is not available to players who deposit using Skrill, Paysafecard, or Neteller. 18+ can join. Games played are Keno, Scratch cards, Slots, and table games.
6. Skol Casino
Skol is also one of the popular sites in Finland. The welcome bonus here is 100% up to €300. The casino offers a demo for beginners to try their luck and see what they might win before signing up and earning real money. Skol also has promotions, and one can use prepaid cards for payment. Other payment methods are Visa, Mastercard, Neteller, Paysafecard, Apple pay, Interac, and many more. Skol has 100 free spins and a win rate of 95.27%.
7. Jackpot Village Casino
The Welcome bonus here is 200% up to €500, having 50 free spins. Jackpot Village Casino offers live games like poker, roulette, and blackjack. One thing about the website is that it's well organized and clear. The site can also be accessed through a mobile phone. Winnings are sent directly to the player. Payment methods here are Klarna, Visa, Mastercard, Sofort, Skrill, Neteller, Bank transfer, Maestro, and Giropay. The win rate is 96.20%.
These are just a few popular online games in Finland; there are over 100.
Measures For Selecting The Best Online Finnish Casino
Online casinos in Finland are primarily designed and made by Finns; for more info, you can get them from parasnetticasino.fi. For an online casino to be deemed the best and the top establishment is through the following aspects.
1. Safety
This is an essential element. Whether the business is legit and licensed, this offers security to the clients' information like the banking details and personal details.
The casino also needs to give the customers information about them and the goal for transparency. All this information should be found under the terms and conditions.
2. Loading Time
If you want to quickly and swiftly access the sites, make sure you have fast internet. This prevents you from getting frustrated when you don't get the results you want quickly. To ensure your browsing speed is fast, don't keep many tabs open and don't stream while playing casinos. Use a 4G or 5G connection on mobile.
3. Website Design
When the site is user-friendly, this can attract more customers to log in. Make sure the site is clear and straightforward to understand. The site should also have an option for languages to be accessed by people all over. The color layout should also be pleasant, or you can make it appealing to the fins by adding colors of their flag to it in a pattern. Avoid pop-up ads that annoy the user. All the casino selections are 1 – click so far.
Bottom line
Betting in Finland should now be easier considering now you have a place to start and you know what to look for. Good luck!
Fnatic Appoints Stuart Brown as Esports Operations Lead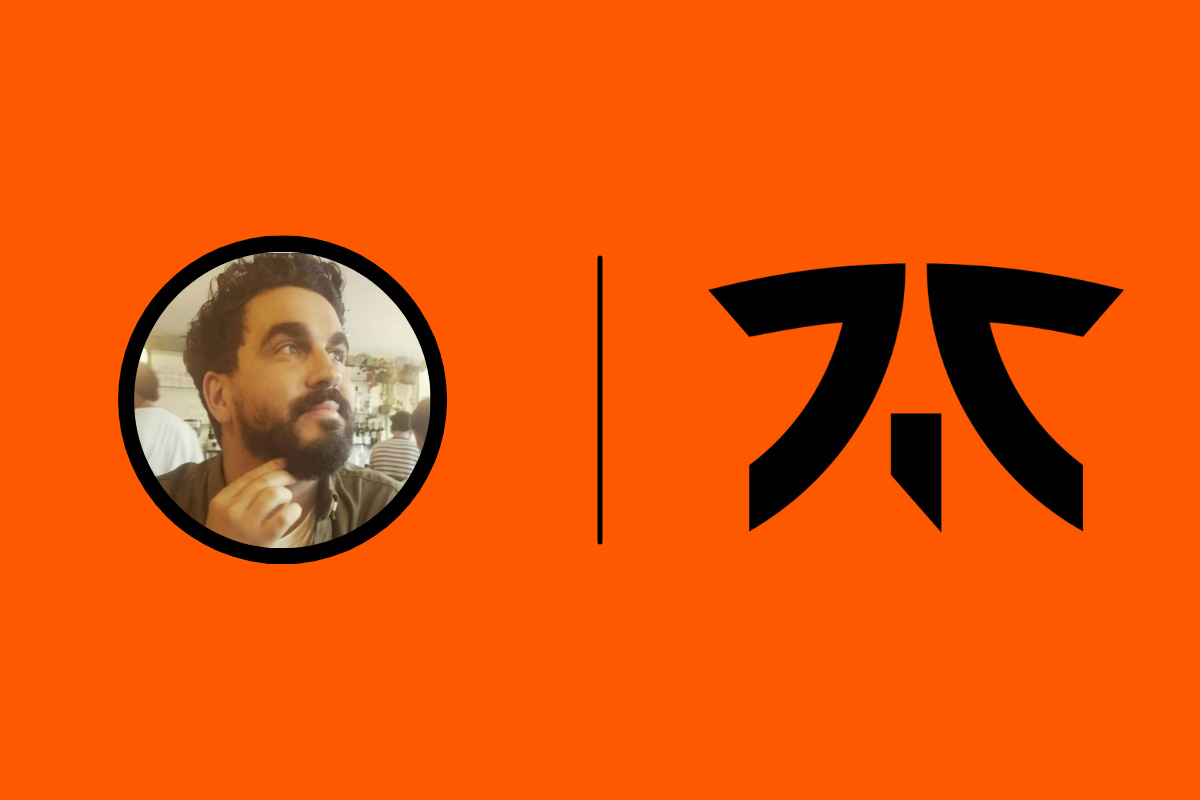 Reading Time:
2
minutes
Fnatic, the leading esports performance organisation, has appointed Stuart Brown as its first-ever Esports Operations Lead.
The role will see Brown tasked with promoting best-in-class team management and see him act as a lynchpin between Fnatic's London headquarters and teams across Fnatic's six esports game titles.
Brown, who joins Fnatic from The Football Association (The FA), will look to enhance various aspects of professional gaming experience at Fnatic, from performance planning and nutrition to travel and accommodation. Working to continue to integrate Fnatic's esports teams within the wider organisation, he will oversee and enable collaboration with other business units such as Product and Partnerships.
He will also work closely with Fnatic's High Performance Unit and Team Managers to continuously improve performance outcomes for teams and give Fnatic's players the edge in competition. Additionally, he will support the rollout of Fnatic's recently released Global Safeguarding Policies, which promote and protect the wellbeing of young people and adults at risk who interact with Fnatic.
"Fnatic are deeply committed to continuous improvement. I'm excited to bring my experience from the world of traditional sports and fuse that with the innovation and opportunity in the esports space – to find the extra 1% for Fnatic's teams. I'm looking forward to continuing to professionalise Fnatic's backroom functions and further integrating our esports teams with the wider company," Stuart Brown, Esports Operations Lead at Fnatic, said.
Brown brings a wealth of experience from the world of traditional sport, having spent 12 years at The FA. Most recently, Brown led the England Senior Football squad as Team Manager, where he was responsible for all operational, financial and administrative matters relating to the team, including during the Russia World Cup and the recent Euro 2021 campaign. During his time at The FA he also worked as part of the International Relations team, delivering football development projects in countries such as Rwanda.
"We're very excited to have Stuart on board to play a key role in levelling up our operations as well as facilitating the drive for high-performance across our esports division. Having worked with elite national teams in football, Stuart's experience will be invaluable to unlock another level of improvements, which builds on our work in the High Performance Unit. Stuart will also champion the roll-out of our player wellbeing initiatives and Global Safeguarding Policies," Sam Mathews, CEO at Fnatic, said.
Virtus.pro roster for PGL Major Stockholm 2021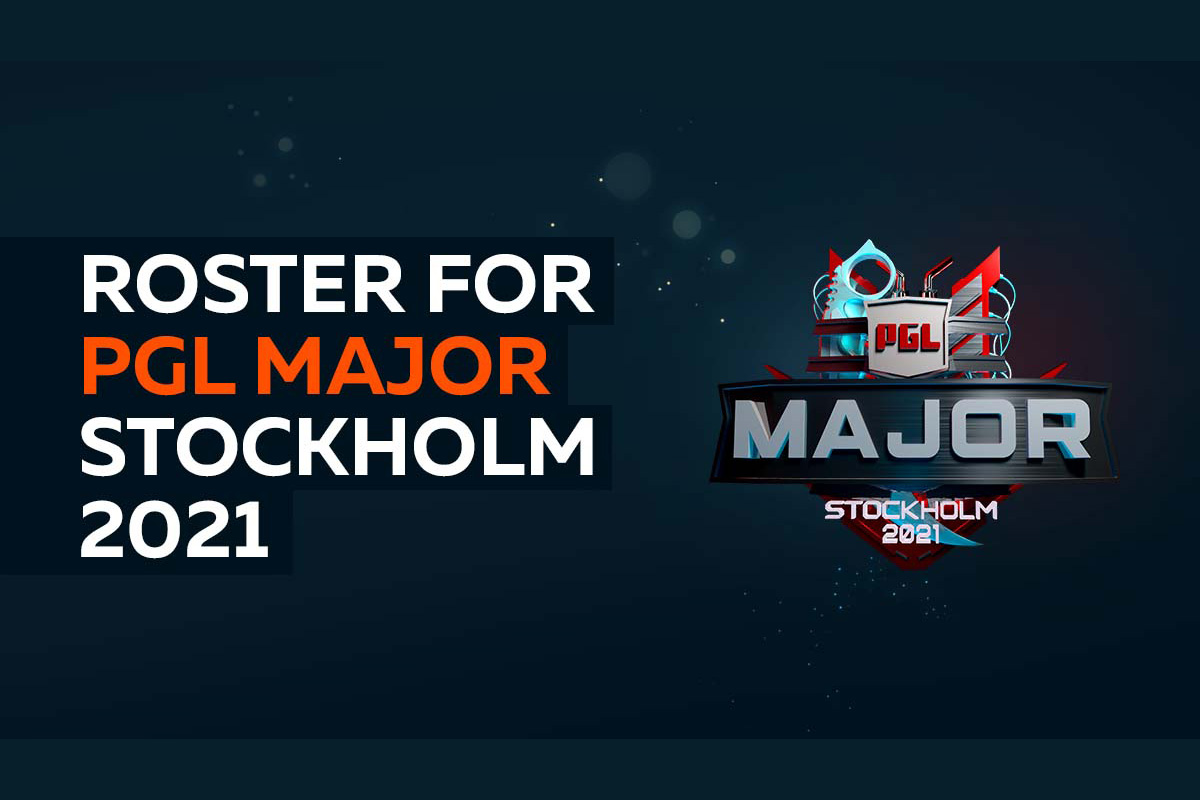 Reading Time:
< 1
minute
Our first CS:GO roster will be changed for the upcoming Major in Stockholm: Evgeny "FL1T" Lebedev will replace Sanjar "SANJI" Kuliev.
Sergey Glamazda, Virtus.pro CEO:
"The Major is the biggest event in CS:GO, the one we've been waiting for two years. It's incredibly important for the club and our fans. We want to achieve the best possible result, and in order to do so the team needs a new impulse. An opportunity to play with Evgeny arose and we decided to seize it. We hope that this will be the impulse we need to play at the peak of our abilities.
No decisions regarding the future of our roster have been made for now. Everything will be clear after the Major when the dust is settled. I want to thank Sanjar. We've won tournaments, got into the top-3 of HLTV rankings, and qualified for the Major with him being in our ranks. Our current roster has already achieved a lot and this temporary change should help us reach even higher goals that we set for ourselves."
Updated Virtus.pro roster at PGL Major Stockholm 2021:
Dzhami «Jame» Ali;
Timur «buster» Tulepov;
Aleksey «Qikert» Golubev;
Mareks «YEKINDAR» Gaļinskis;
Evgeny «FL1T» Lebedev.
Dastan «dastan» Akbaev (coach).