How Smartico Gamification Can Spice Up Your CRM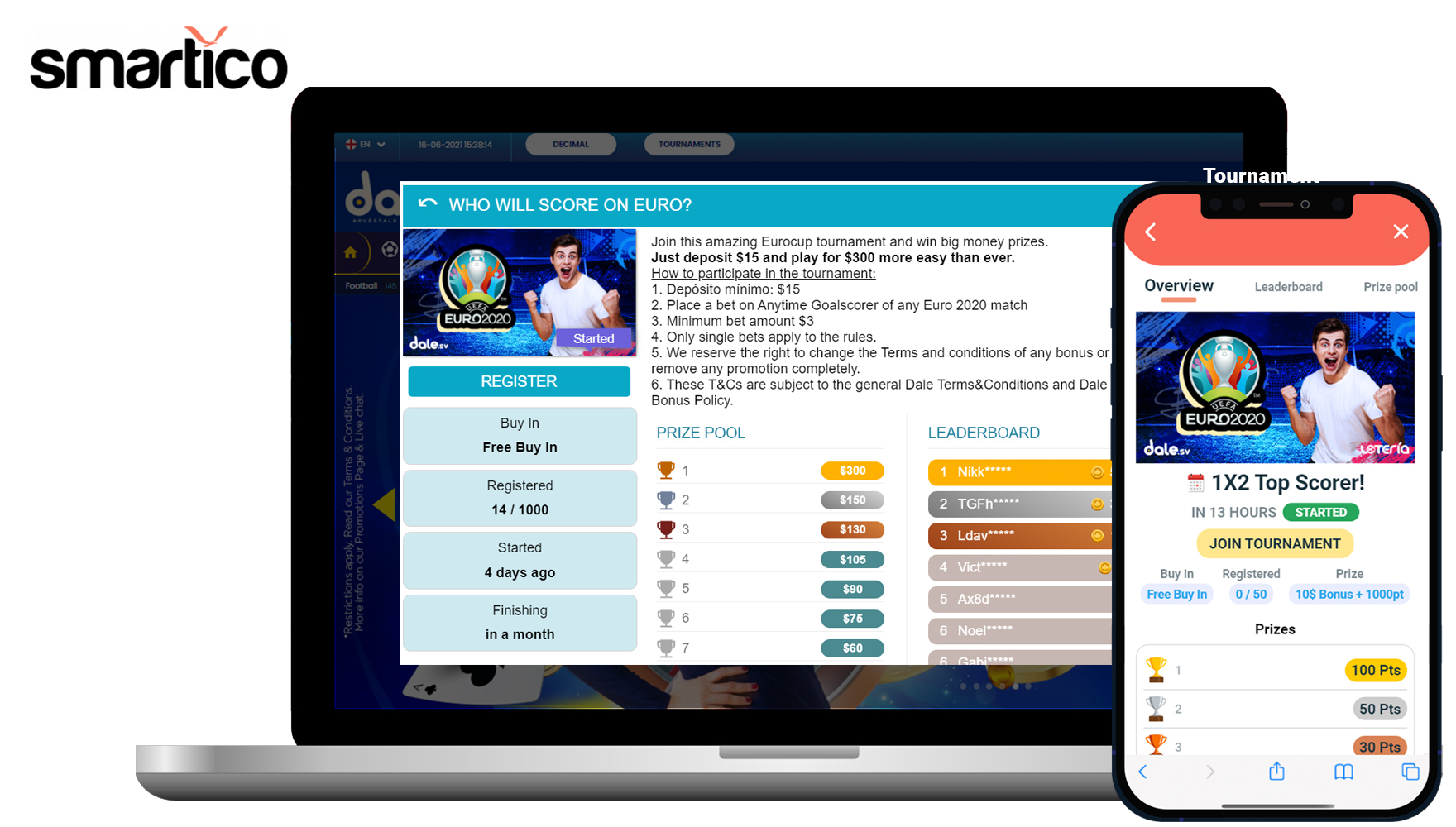 Reading Time:
3
minutes
All customer relationship management (CRM) divisions sometimes reach a dead end of options.
Sent emails? Tick. Sent short messages? Tick. Sent push notifications to mobile apps? Tick. Sent social media posts? Tick. Sent pop ups to website visitors? Tick.
Well, all done. What to do next?
This is where gamification comes in handy. Gamification kills the CRM cul de sac.
How Exactly Can Gamification Contribute to CRM?
Gamification can be the steroid that boosts the efficiency, productivity and the conversion rate of any CRM. It offers multiple attractive options to ensure customer engagement.
Take for instance Smartico Gamification tool. It functions as an add-on over its CRM platform. Practically, it is a fountain of creative and surefire marketing campaigns.
To know what gamification can contribute to a CRM, one needs to understand just one or two features of gamification. In the case of Smartico Gamification tool, let's focus on such a feature, namely Smartico Tournaments.
Before going to the operational part, here is a quick overview of Tournaments.
Tournaments, in a Nutshell
Smartico Tournaments basically makes customer activity a competition.  Two or more players can compete against each other for the activities they do on a betting platform, for instance. The activities can be virtually anything: just logging in, actual betting, bets or amount won, and so on. It is up to the CRM operator to decide on.
Smartico Tournaments offers a bunch of options to the operator to create a tournament for the customers. It automatically tracks customer's activity on the betting platform and compiles a leader board on the basis of points won by each customer.
The best thing about Smartico Tournaments is its near plug-and-play ease of use. It does not require elaborate software installing. It neither necessitates any tweaks to the existing system infrastructure. It mostly works as an extension of the existing platform.
How Can a CRM Operator Benefit from Tournaments
Tournaments help customer engagement in multiple ways. The following example is kind of self-illuminating.
Consider the case of simple tournament. Let it be based on the players' number of betting wins. That is, the tournament is based on the number of wins for a player in a particular time frame. The time frame can be set for one hour, a single day, or specific dates.
The CRM operator can announce the tournament through multiple channels to entice the potential punters. The operator can decide on which type of users are eligible for participation, for example, VIP customers or punters in a particular game of football.
Once the eligibility rules, time frame and the type of customer activity are set, Smartico Tournaments engine will swing into action. It automatically tracks the customer activity within the given conditions and rules and compiles the points for each participant. A leader board will be displayed to the players, causing much enthusiasm and interest among them.
In this tournament, the player who has won the most bets on the platform during the time frame will emerge victorious.
This is just an example of a tournament. As you can imagine, tournaments can be set in any number of ways.
For example, a tournament based on the amount of money wagered during a particular period too can be conducted. Here, the player who wagers the maximum amount in that time frame will be the winner.
Here are some of sport betting tournaments a CRM operator can conduct to good effect:
Players who made or won most bets on a single team, such as Liverpool or Barcelona
Players who made or won most bets on a single real-life tournament, such as Euro Cup or Copa America
Players who punt on or above a certain odds
A leader board with bonus points will act as a good discussion starter among players and subject of social media posts.
So, the benefits of tournaments should now be obvious. The major benefits can be summarized as below:
Encourage interaction among players and build a sense of community
Provide value-addition by allowing the players to compete among themselves
Build brand loyalty among players by offering them points and bonuses
What the Players Gain from Tournaments?
Surely they gain better enjoyment out of tournaments. And there is always a feel good factor, especially who do well in the tournament.
As for any rewards, it's up to the operator to decide on this after careful consideration of the cost-benefit scenario. The Smartico tool offers three options:
The players win Points, which is part of Smartico Gamification tool and allows players to buy bonuses and other items from the Gamification Shop.
The players win bonuses directly from the operator. For this, the Gamification tool requires API access to the platform's bonus system.
The players win gifts directly from the operator. The gifts can be anything that the operator deems fit, such as an iPhone or a PS5.
To sum up, Smartico Tournaments is a hassle-free tool to enhance customer engagement and activities. With tournaments, you can be sure of one thing: the CRM division will not hit a dead end.
Estoril-Sol Secures 15-year Gaming Concession in Portugal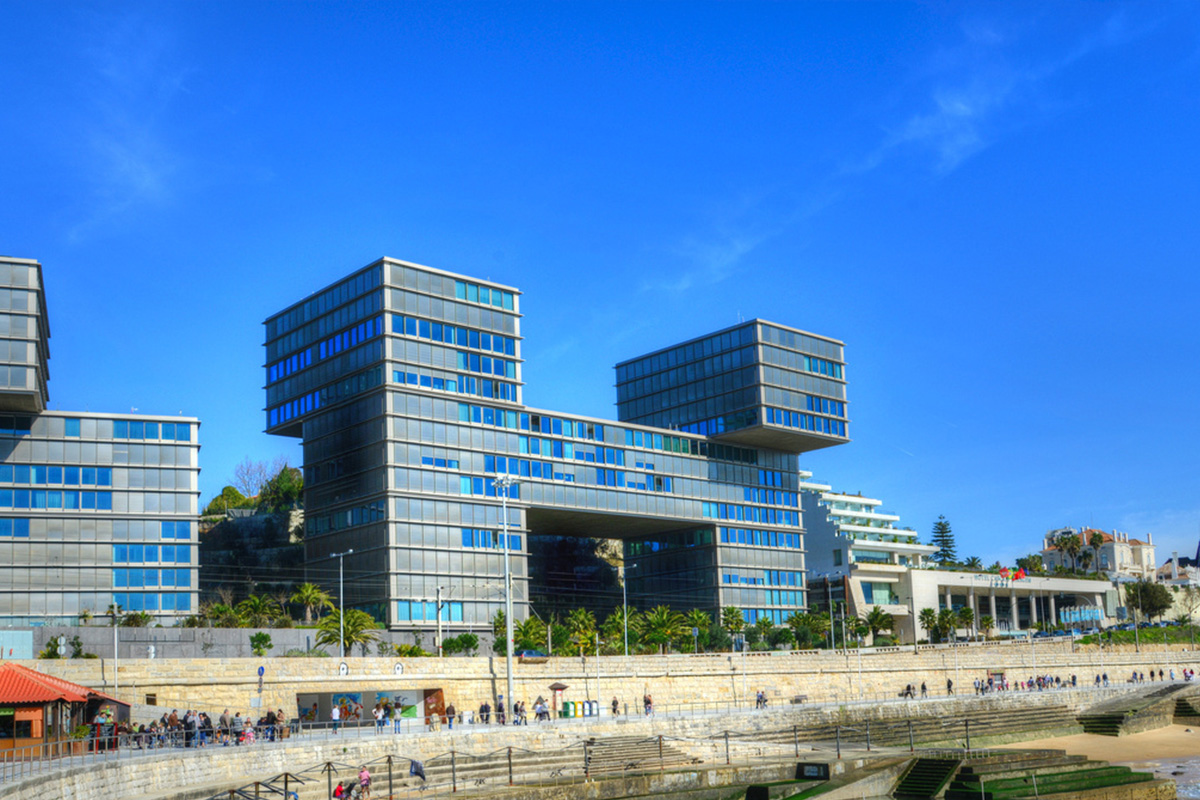 Reading Time:
< 1
minute
Estoril-Sol, controlled by the family of late gaming mogul Stanley Ho, has secured a 15-year extension of the concession for its gaming businesses in Portugal, which includes Casino Lisboa and Casino Estoril.
Under a contract signed last week, Estoril's gaming concession will last until 31 December 2037, the company said.
Last year, Estoril-Sol won the public tender for the concession, after Spain's Bidluck was excluded, despite presenting a much higher financial offer, reportedly due to the Spanish company's financial capacity and suitability.
Bidluck proposed to pay more than 86 million euros annually to Portugal, around 20 million above Estoril-Sol's proposal.
According to the Portuguese Casino Association, the country's 11 casinos saw their revenues skyrocket last year, after two years marked by travel restrictions and strict health rules.
In the first eight months of last year, income reached EUR 162.4 million, an increase of 147% compared to the same period in 2021.
Despite these signs of recovery, however, the business remains below pre-pandemic rates. In the same period of 2019, gaming rooms recorded gross revenues of EUR 209.8 million.
How can the regulated gambling industry fight the black market?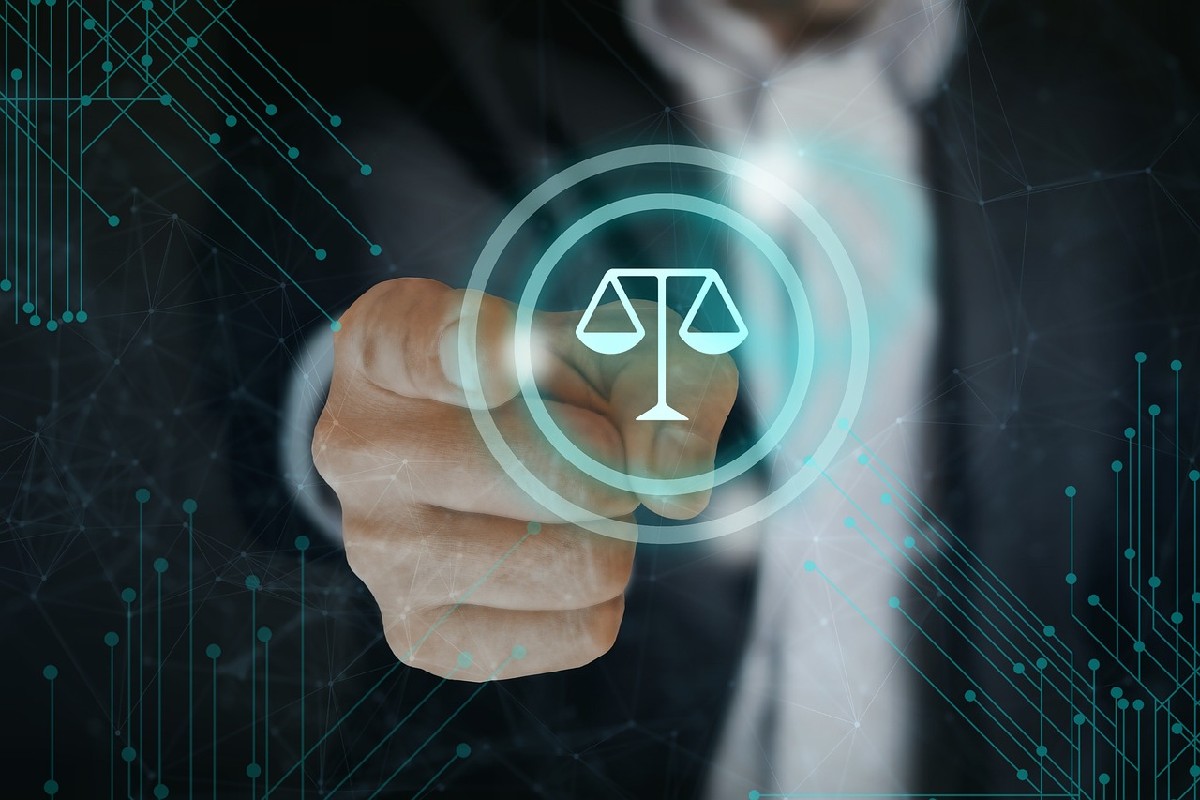 Reading Time:
7
minutes
Do marketing restrictions send players offshore? Gambling trade bodies say restricting advertising for regulated operators helps illegal operators, while gambling opponents say advertising must be lowered to prevent problem gambling and exposing youngsters to gambling. 
Before we kick off, let's clarify; when we mention offshore or black market gambling sites, we are referring to online casinos and sportsbooks that do not hold a licence in their jurisdiction. These unregulated sites expose players to various risks as safer gambling protections are not in place; they also remove tax and revenue from the formal market.
The "growing" global black market
The past year has seen a wealth of hair-raising statistics regarding the rise of offshore gaming in response to an ever-stricter regulatory environment. In February, the Betting and Gaming Council (which represents 90% of legal UK operators) commissioned research on the European and UK offshore landscape. In December, the American Gambling Association released its latest data detailing offshore gaming in the USA.
Both reports revealed that large amounts of revenue are being spent at offshore gambling sites rather than in the formal economy. PwC, who researched on behalf of the BGC, even went as far as to conclude, "whilst it is not possible to isolate the impact of individual regulatory characteristics, the assessment suggests that jurisdictions with a higher unlicensed market share tend to exhibit one or more restrictive regulatory or licensing characteristics."
So what exactly does the black market look like in the European and American gambling markets?
Europe
UK: The number of players using offshore sites has doubled in two years, from 220,000 to 460,000.

Norway: 66% of gambling revenue goes to the black market. There are already stake limits, affordability checks and advertising bans in place.

Sweden: 38% of self-excluded players move to offshore casinos to keep gambling.

France: 57% of gambling is at offshore sites.

Italy: 23% of players use offshore sites.

Spain: the black market has a 20% share.
America
Americans spend more than $510.9bn yearly with illegal (unlicensed) operators. This costs the regulated industry $44.2bn in revenue, with over $13.3bn lost tax revenue.

The total offshore spending was broken down, with $63,8bn on sports betting, $337.9b on casino iGaming and $109.2 b on unregulated gaming machines.

This equates to almost 40% of the US sports betting market. Still, more shockingly, the illegal iGaming market is nearly three times the size of the legal iGaming market (only six US states currently allow legal online casino gaming – New Jersey, Pennsylvania, Delaware, Connecticut, Michigan and West Virginia) and nearly half (48%) of Americans that have played online in the last year, did so at an offshore casino.

The report commented that the gambling industry was among the most regulated industries in the US; "Whether it is financial solvency and other licensing requirements, know your customer or anti-money laundering regulations, legal gaming operators and suppliers comply with thousands of laws and regulations designed to ensure consumer protections and confidence in the gaming market."
Is an advertising ban on the cards?
The UK already has strict advertising and marketing rules in place for regulated gambling operators. These are currently governed by the 2005 Gambling Act, which states that gambling adverts must be in-line with responsible gambling rules and must not:
"Portray, condone or encourage gambling behaviour that is socially irresponsible or could lead to financial, social or emotional harm.

Exploit the susceptibilities, aspirations, credulity, inexperience or lack of knowledge of children, young persons or other vulnerable persons.

Suggest that gambling can be a solution to financial concerns.

Link gambling to seduction, sexual success or enhanced attractiveness.

Be of particular appeal to children or young persons, especially by reflecting or being associated with youth culture.

Feature anyone gambling or playing a significant role in an advert if they are under 25 years old (or appear to be under 25)."
Alongside these rules, operators, through the BGC, have also implemented the Code for Socially Responsible Advertising (which increases the standards that all operators agree to abide by and provides them with a range of measures that enhance the social responsibility of their advertising), and a whistle-to-whistle ban on sports ads (this has reduced the number of 4 to 17-year-olds by 97%).
In April this year, the Advertising Standards Authority also announced a ban on gambling ads featuring celebrities, sports stars and social media influencers popular with those under 18s. Hence, there are already strong marketing regulations in place, many of which have been created and led by operators.
Between 2005 and today, the government's attitude to gambling has changed. In 2005, the Gambling Act made it possible for gambling adverts to air on TV after the watershed for the first time (lottery and bingo aside, these have always been able to advertise during any time of the day), reflecting the position that "gambling had become a mainstream leisure activity". Now, regulations are seeking to curb advertising, and the government's approach to gambling is increasingly one of public health.
For the most part, recent advertising rules have focused on protecting those under 18 from gambling exposure. It is, therefore, difficult to discuss the effects of more significant marketing restrictions further. However, it is safe to assume that if the Gambling Review restricts the regulated market and legal operators from targeting and reaching customers due to more advertising regulations, while illegal operators can, offshore revenue will increase.
To add flavour to this debate, we can look at other recent or potential future regulatory changes, such as compulsory spending limits and the prohibition of bonuses, to see how more regulation could affect offshore gambling.
Player responses to compulsory spending limits
Spending limits and per-player budgets are expected to be a major component of the Gambling Review. In Norway, these measures are already in place. Norway was once heralded as a shining example of a gambling jurisdiction with high regulation, but it now has a black market share of 66%, the highest in Europe, which the BGC research attributes to the increasing regulatory standards. 
In the UK, the BGC used a YouGov survey that asked gamblers what they would do if the UK introduced compulsory spending limits and affordability checks:
67% of respondents would opt for an offshore site should this measure be introduced

64% also said that they feared the increased use of illegal sites would trigger a rise in problem gambling. 

Lastly, 70% said they would not be prepared to conduct affordability checks (the poll did not define what was meant by affordability checks, which could affect the reliability of the answers, as there is considerable concern over this. 
Regulators have stressed that potential affordability checks would be non-invasive). The data gathered from this poll are pretty shocking and show quite clearly that UK players would respond to spending limits by leaving the formal market, despite the risks posed.
Bonuses under the regulatory hammer
The marketing of bonuses has been an area of contention for the UKGC. In the past, the Commission has updated the LCCPs to ensure that gambling sites advertise bonuses clearly and that the terms and conditions are easily understandable and explained. Furthermore, in 2022, they updated their guidance on fair terms and practices, highlighting problematic terms favouring operators. They also underlined high wagering requirements as causing excessive play and urged operators to review their bonuses and fall in line.
However, some anti-gambling campaigners believe an outright ban on player promotions is the way forward, despite, according to the BGC, 69% of customers disagreeing and one in three gamblers saying they would consider black market betting if promotions and bonuses were banned at licensed online gambling sites.
Banning all bonuses is an extreme measure, and we would argue unwarranted, as there is a better way forward, which is well demonstrated by the many examples of affiliates and operators promoting bonuses that are fair and do benefit players, such as free spins with no wagering requirements. Bonuses are a large part of the player experience when gambling online, and while there is a need for some regulation, such as capping wagering requirements, an outright ban is likely to damage the legal industry and undoubtedly give more reasons for consumers to move to the illegal market.
As bonuses are such a vital area of an online gambler's experience, it's unlikely we'll see an outright ban in the upcoming Gambling Review. However, it's probable that high wagering requirements will be covered and restricted as well as more rules regarding how bonuses are advertised.
Do consumers know the difference between onshore and offshore?
Theoretically, if legal gambling sites are regulated to the point that they cannot advertise, while offshore sites can, it's likely that players will opt for the offshore site purely through exposure. What's more, distinguishing between a legal and illegal gambling site is no easy task for many players.
The American Gambling Association found during their annual survey for 2019-2020 that there was "widespread confusion" between legal and illegal operators in the US. Although 74% of respondents said it was important only to use onshore sites, 52% had gambled offshore, and 55% of those who bet offshore believed they were using a US-licensed site. Meanwhile in Sweden, only 10% of players are able to spot a licensed vs offshore gambling site.
This prompts the question; are players making a conscious choice to gamble offshore, or is it simply that offshore gambling sites seem more attractive due to their lack of adherence to gambling laws? And if consumers are simply picking sites based on the product and services, then the alternative to illegal gambling must be competitive and attractive.
Do more restrictions mean safer gaming – the prohibition fallacy?
Anti-gambling lobbyists and campaigners have for a long time purported that more regulation means increased safety and protection for players. Still, according to the research presented by gambling trade bodies in multiple markets, this doesn't seem to hold valid, and it could, in fact, have the opposite effect, providing more stimulus to gambling offshore.
For operators, proportionality and an evidence-led approach are the way forward. Regulation needs to offer protection without removing player choices and the central element of online gambling – the fun. Plus, regulation shouldn't be overly invasive because if and when it passes this tipping point, the black market begins to present a more attractive option for players, offering what seems to be better products, bonuses and games.
While we cannot give a concrete answer as to whether more marketing restrictions on regulated gambling help the black market, we can undoubtedly advocate for regulators to take note of the growing offshore economy in response to heightening regulations, whether that's concerning the market or other areas. On top of this, the whole industry must also work harder to ensure that players can discern legal and safe gambling sites from those that are not.
Payments Vital for iGaming Player Acquisition and Retention – Paysafe Research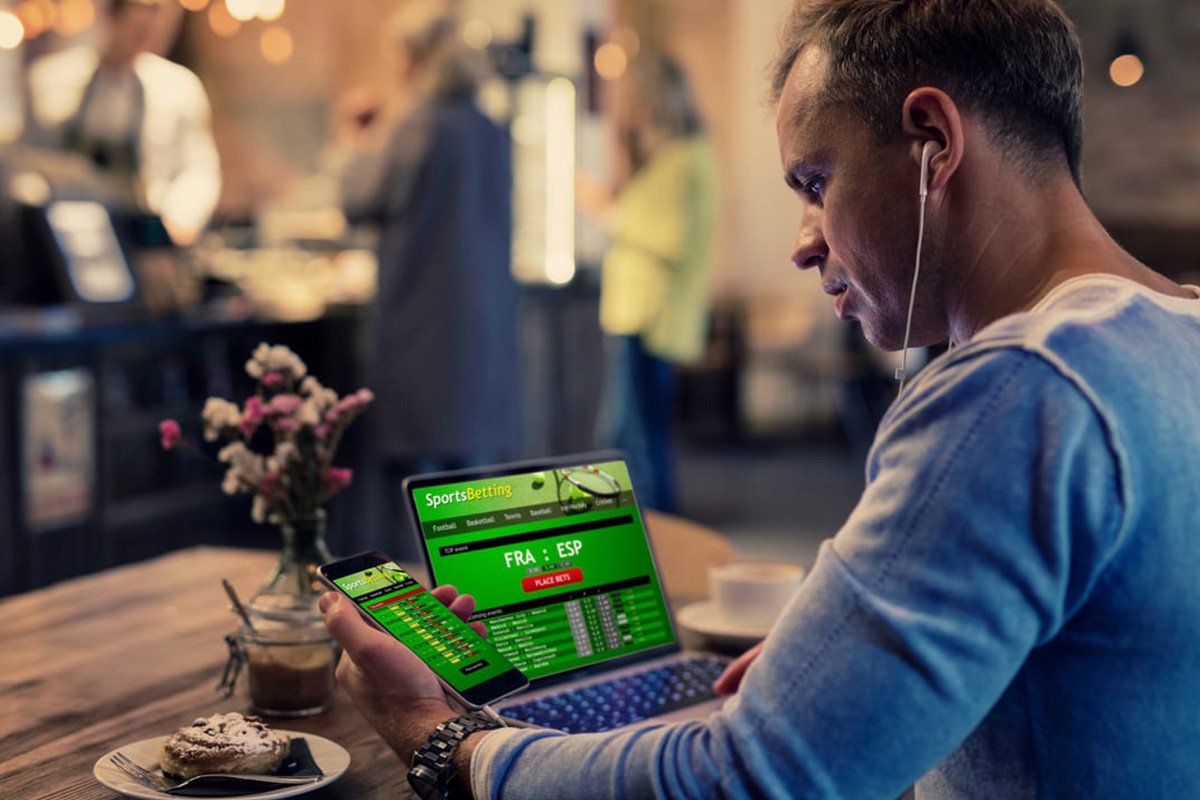 Reading Time:
3
minutes
Quick and easy payouts trump all other factors for North American and U.K. online sports bettors when selecting a sportsbook, according to the latest All the ways players pay research from leading payments platform Paysafe. The report also reveals the crucial role of the payments experience in player retention as well as sports bettors' rising interest in digital wallets and eCash.
Surveying more than 2000 online sports bettors in six U.S. states (Iowa, Louisiana, Michigan, New Jersey, New York and Pennsylvania), the Canadian province of Ontario, and the UK, in November 2022, the research found that quick and easy payouts were prioritised by 36% of players when choosing a sportsbook. They considered payouts more important than brand trust (34%), odds, and promotions (28% for both). Availability of preferred payment methods was a factor for 27% of bettors and prioritised over a sportsbook's sports markets and team sponsorships (11% for both).
Frictionless payouts are even more of a factor in sportsbook selection for players in Michigan (43%), whose market launched in January 2021, and the UK (39%), with its iGaming industry dating back 20+ years. By contrast, in Ontario, whose expanded market launched in April, players consider brand trust paramount (prioritised by 39%), though payouts were the second most important factor (35%).
The payment experience is just as vital for player retention, with 75% of sports bettors citing this as an important factor for why they remain with a brand. Payments appear particularly crucial for customer stickiness in New York, with 85% of players in the year-old iGaming market giving this consideration.
Players' payment preferences continue to diversify, though the traditional payment method of debit cards dominates wagering (preferred by 49% of bettors). The U.K. and Iowa gambling regulators' bans on credit cards for iGaming have likely contributed to this trend, with debit card preferences rising to 59% in both markets. Despite these two markets' restrictions, credit cards were a payment preference of 25% of all players and are the go-to payment method for New Yorkers (44%).
Overall, the alternative payment method (APM) of digital wallets is now more popular than credit cards, with 28% of all players preferring a wallet. This trends as high as 45% in Iowa, where credit cards are not permitted. Digital wallets' popularity is strongest with more frequent or VIP bettors, with a wallet the top payment method for players wagering 5-7 times a week alongside debit cards (both 41%). For bettors wagering 7+ times weekly, 34% prefer a wallet, exceeding mobile wallets (33%) and credit cards (24%).
Adoption of other APMs like eCash is also growing, with 16% of players preferring this payment method, trending higher in the U.S. (18%), where cash usage is still relatively robust, and in New York in particular (28%). Future demand also appears strong, with 53% of players saying they would bet online more frequently if they were able to use eCash products.
Operators appear to be largely addressing players' concerns about payment security, with 59% more confident transacting than they were in 2021. Nonetheless, with 30% of players undecided and 11% less confident, there appears to be no room for complacency for the iGaming industry.
"Our latest research report emphasizes how critical it is for operators to develop a customer-friendly payments strategy as part of their model in order to both convert and retain new and existing players. In a highly competitive market, operators stand to gain a competitive edge if their cashiers feature a comprehensive suite of payment methods, including digital wallets, which support the conversion of VIP players, and eCash, which resonates with cash-focused consumers who are perhaps prioritizing sticking to a budget in their betting," Zak Cutler, President of Global Gaming at Paysafe, said.