How Smartico Gamification Can Spice Up Your CRM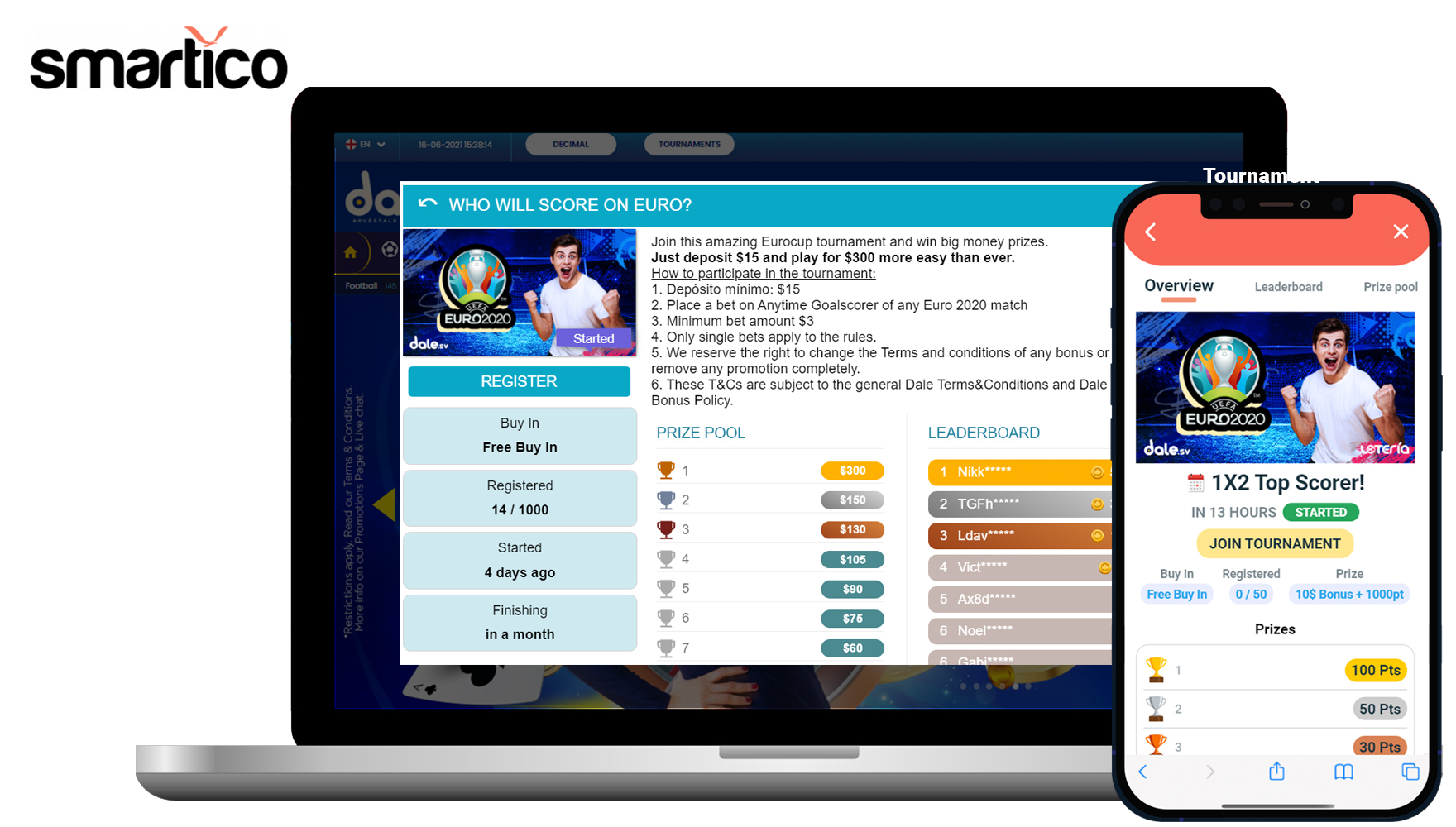 Reading Time:
3
minutes
All customer relationship management (CRM) divisions sometimes reach a dead end of options.
Sent emails? Tick. Sent short messages? Tick. Sent push notifications to mobile apps? Tick. Sent social media posts? Tick. Sent pop ups to website visitors? Tick.
Well, all done. What to do next?
This is where gamification comes in handy. Gamification kills the CRM cul de sac.
How Exactly Can Gamification Contribute to CRM?
Gamification can be the steroid that boosts the efficiency, productivity and the conversion rate of any CRM. It offers multiple attractive options to ensure customer engagement.
Take for instance Smartico Gamification tool. It functions as an add-on over its CRM platform. Practically, it is a fountain of creative and surefire marketing campaigns.
To know what gamification can contribute to a CRM, one needs to understand just one or two features of gamification. In the case of Smartico Gamification tool, let's focus on such a feature, namely Smartico Tournaments.
Before going to the operational part, here is a quick overview of Tournaments.
Tournaments, in a Nutshell
Smartico Tournaments basically makes customer activity a competition.  Two or more players can compete against each other for the activities they do on a betting platform, for instance. The activities can be virtually anything: just logging in, actual betting, bets or amount won, and so on. It is up to the CRM operator to decide on.
Smartico Tournaments offers a bunch of options to the operator to create a tournament for the customers. It automatically tracks customer's activity on the betting platform and compiles a leader board on the basis of points won by each customer.
The best thing about Smartico Tournaments is its near plug-and-play ease of use. It does not require elaborate software installing. It neither necessitates any tweaks to the existing system infrastructure. It mostly works as an extension of the existing platform.
How Can a CRM Operator Benefit from Tournaments
Tournaments help customer engagement in multiple ways. The following example is kind of self-illuminating.
Consider the case of simple tournament. Let it be based on the players' number of betting wins. That is, the tournament is based on the number of wins for a player in a particular time frame. The time frame can be set for one hour, a single day, or specific dates.
The CRM operator can announce the tournament through multiple channels to entice the potential punters. The operator can decide on which type of users are eligible for participation, for example, VIP customers or punters in a particular game of football.
Once the eligibility rules, time frame and the type of customer activity are set, Smartico Tournaments engine will swing into action. It automatically tracks the customer activity within the given conditions and rules and compiles the points for each participant. A leader board will be displayed to the players, causing much enthusiasm and interest among them.
In this tournament, the player who has won the most bets on the platform during the time frame will emerge victorious.
This is just an example of a tournament. As you can imagine, tournaments can be set in any number of ways.
For example, a tournament based on the amount of money wagered during a particular period too can be conducted. Here, the player who wagers the maximum amount in that time frame will be the winner.
Here are some of sport betting tournaments a CRM operator can conduct to good effect:
Players who made or won most bets on a single team, such as Liverpool or Barcelona
Players who made or won most bets on a single real-life tournament, such as Euro Cup or Copa America
Players who punt on or above a certain odds
A leader board with bonus points will act as a good discussion starter among players and subject of social media posts.
So, the benefits of tournaments should now be obvious. The major benefits can be summarized as below:
Encourage interaction among players and build a sense of community
Provide value-addition by allowing the players to compete among themselves
Build brand loyalty among players by offering them points and bonuses
What the Players Gain from Tournaments?
Surely they gain better enjoyment out of tournaments. And there is always a feel good factor, especially who do well in the tournament.
As for any rewards, it's up to the operator to decide on this after careful consideration of the cost-benefit scenario. The Smartico tool offers three options:
The players win Points, which is part of Smartico Gamification tool and allows players to buy bonuses and other items from the Gamification Shop.
The players win bonuses directly from the operator. For this, the Gamification tool requires API access to the platform's bonus system.
The players win gifts directly from the operator. The gifts can be anything that the operator deems fit, such as an iPhone or a PS5.
To sum up, Smartico Tournaments is a hassle-free tool to enhance customer engagement and activities. With tournaments, you can be sure of one thing: the CRM division will not hit a dead end.

Betsoft Gaming Signs Partnership Deal with Simsino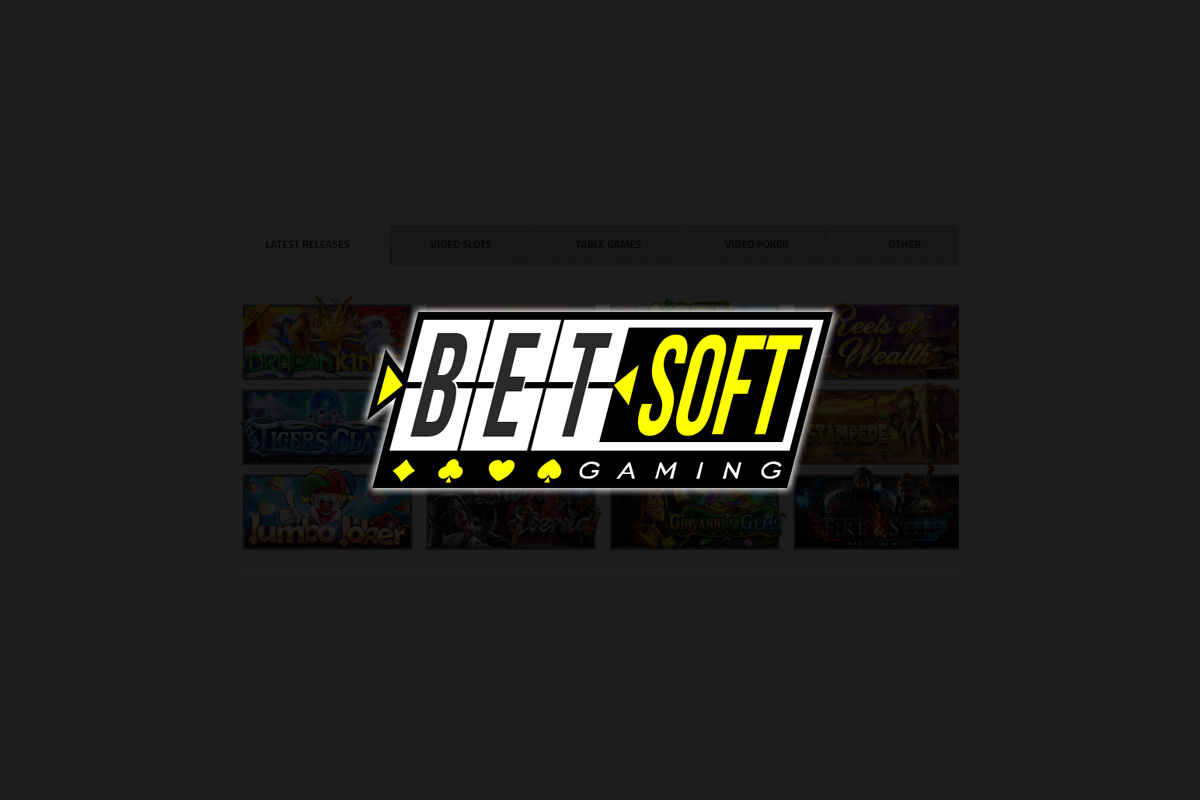 Reading Time:
< 1
minute
Betsoft Gaming has signed a partnership deal with Simsino, iGG's newly launched casino brand.
The MGA licenced casino – simsino.com – will host Betsoft's portfolio of table games and award-winning slots. Latest releases Alkemor's Elements and the anime themed Kensei Blades, alongside classic hits The Slotfather and Weekend in Vegas are already available to play.
In order to further enhance gameplay, Betsoft launched its first promotional product, Take the Prize, earlier this year. The promotional tool will significantly add to the overall player experience by offering a random fortune wheel with cash prizes or bonuses in any of Betsoft's qualifying games throughout any promotion.
Simsino has been designed to appeal to a younger player base looking for exciting promotions and fast, immersive gameplay. A generous Welcome Bonus and a unique "Simsino Cashback" feature are available as part of the Simsino loyalty programme. Furthermore, the easy-to-navigate site offers a streamlined user experience to take players straight to the games and promotions they want.
Anna Mackney, Head of Account Management at Betsoft Gaming, said: "We are delighted to be partnering with Simsino as they are a young and innovative brand. Betsoft has a diverse portfolio which appeals across many demographics and we anticipate a successful relationship with Simsino."
John Foster, Head of Games & Aggregation Manager, iGG WhiteLabels, said: "Great content is a significant driver of customer traffic and so a provider of Betsoft's calibre is essential for simsino.com and other iGG WhiteLabels. We look forward to seeing this partnership enhance players' engagement with the brand."
Entain Appoints Rahul Welde as Independent Non-Executive Director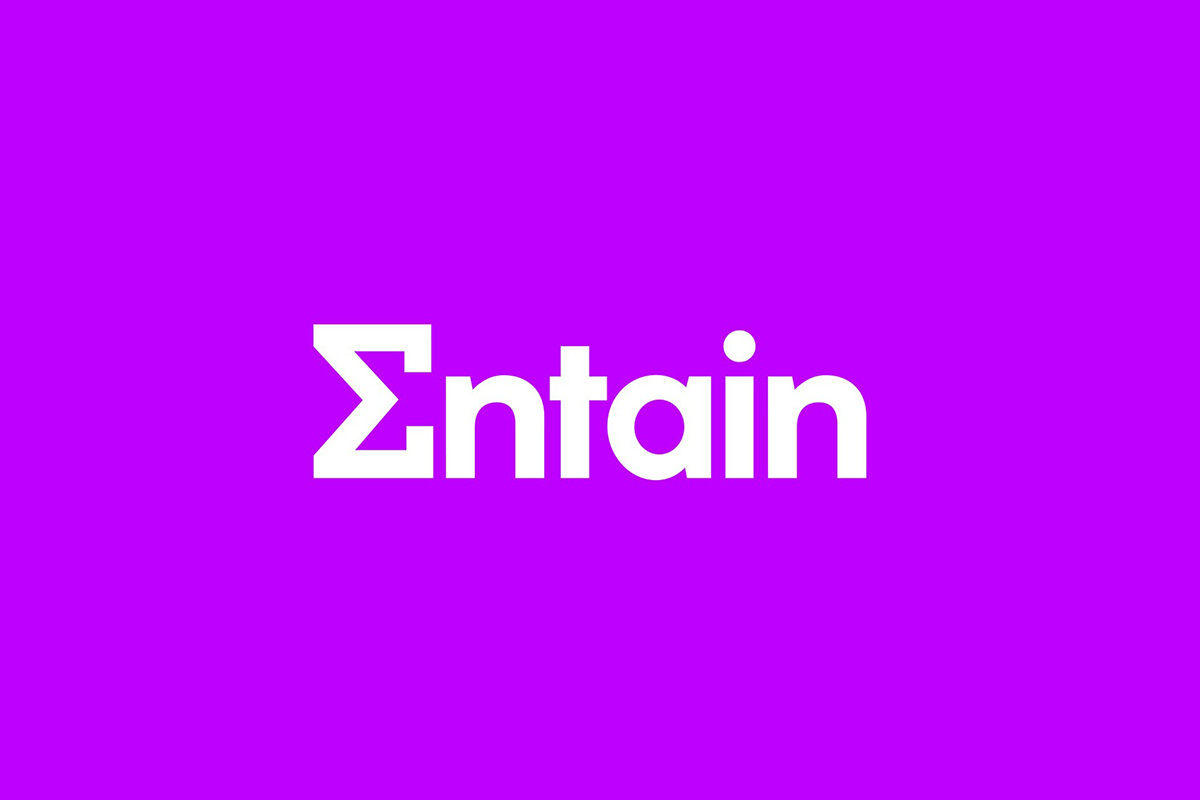 Reading Time:
< 1
minute
Entain plc, the leading global sports betting, gaming and interactive entertainment group, announced the appointment of Rahul Welde as an independent Non-Executive Director. The appointment will take effect from 1 July 2022.
Rahul was most recently Executive Vice President of Global Digital Transformation at Unilever plc where he drove digital strategies for the Unilever brands. He is an Indian national and brings over 30 years' experience in the global fast-moving consumer goods sector. On appointment, Rahul will become a member of the ESG (Environmental, Social and Governance) Committee.
"On behalf of the Board, I am delighted to welcome Rahul to Entain. Rahul brings with him exceptional knowledge of customer experience excellence, ecommerce and digital transformation. I am confident that his skills and expertise will further enhance the Board's ability to support and oversee the delivery of our strategy," Barry Gibson, Chairman of Entain, said.
EM Group Joins Dutch Online Gambling Association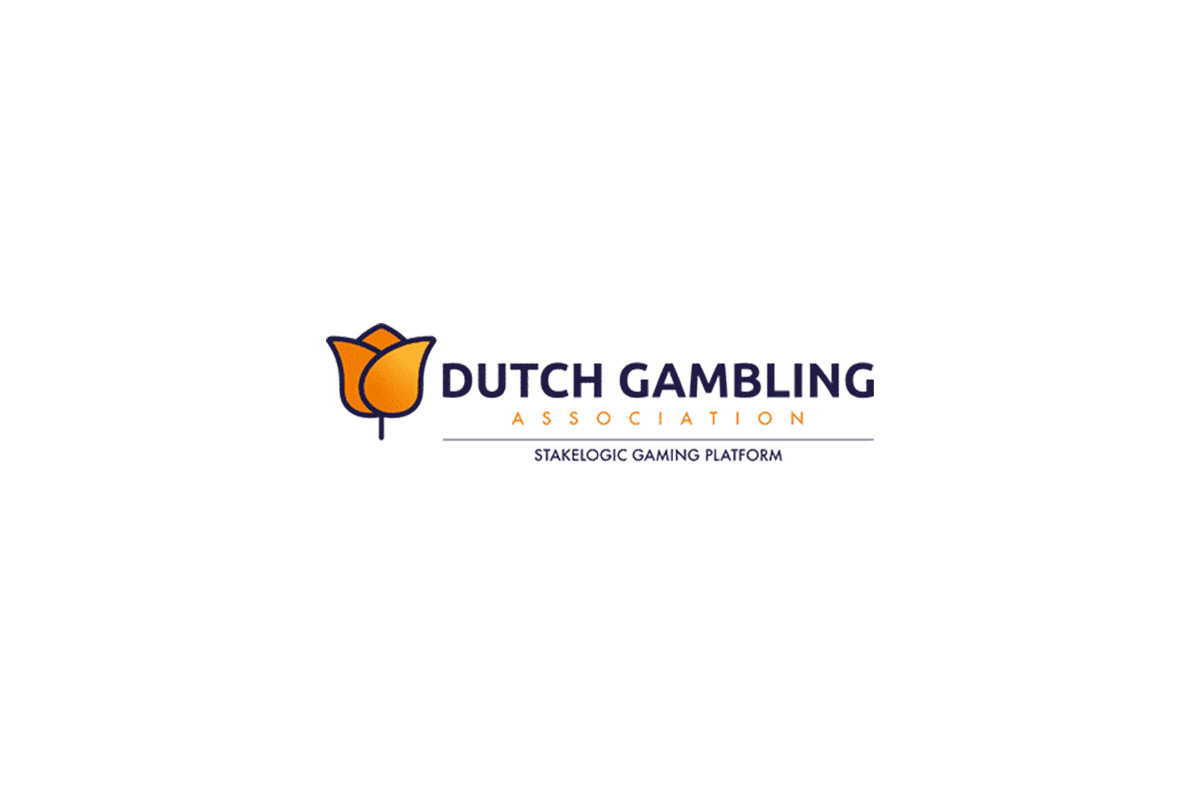 Reading Time:
< 1
minute
The Dutch Online Gambling Association (NOGA) has welcomed EM Group as the newest member of the trade association.
The move comes as NOGA works to unite industry figures "under one flag" and to represent the industry's collective interests as a whole.
The organisation has laid out some of its primary objectives, with two major goals being guarantees of consumer protection and the advocation of responsible gambling. NOGA hopes to achieve these through forging new partnerships and alliances with other key industry figures.
NOGA Director Peter-Paul de Goeij says the partnership has given NOGA a major boost, and that "EM Group also endorses NOGA's core values ​​and objectives, and helps to achieve and defend them."
He went on to describe how EM Group's 15 years of international experience "is a great added value for us, and it also offers a wealth of additional expertise and experience that can only benefit the members of NOGA and the wider industry."
EM Group MD Kees-Jan Avis said: "From EM Group we are very pleased to be part of the NOGA family."
In describing NOGA and EM Group's common goals, he said: "Think, for example, of the objectives and core values ​​with regard to the integrity and social responsibility of the sector.
"NOGA also endorses this and that is why we enter into the collaboration with great conviction and confidence. Our goal is to make a joint contribution to the online gambling market in the Netherlands and beyond."