The ultimate zombie co-op shooter experience is coming to consoles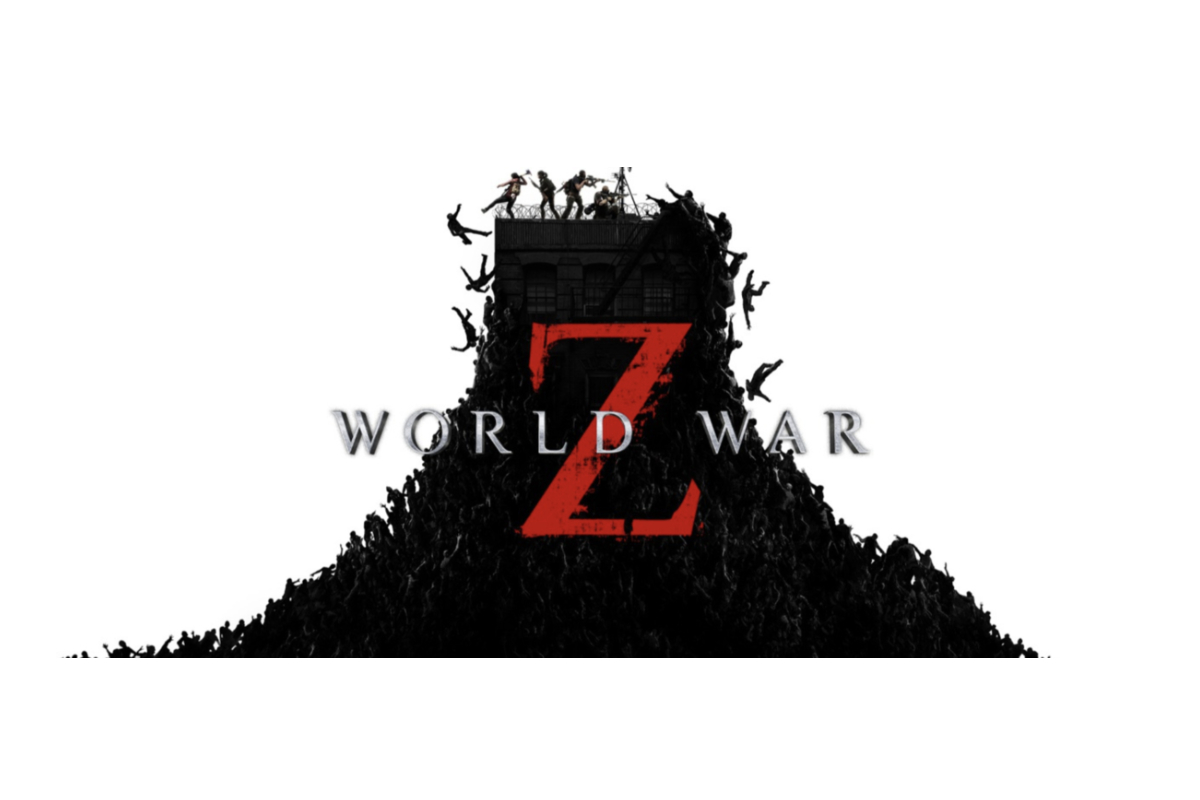 Reading Time:
2
minutes
Koch Media, the leading global publishing partner and the video game developer Saber Interactive are delighted to announce the physical releases of the co-op zombie shooters World War Z: Aftermath for PlayStation 4® and XBOX One® on September 21st, 2021. A retail version of World War Z for Nintendo Switch® will also release in Autumn 2021.
World War Z: Aftermath for PlayStation 4® and XBOX One is the ultimate zombie co-op shooter inspired by Paramount Pictures' blockbuster film and the next evolution of the original hit World War Z, that has now captivated over 15 million players. Turn the tide of the zombie apocalypse on consoles and PC with full cross-play. Join up to three friends or play on your own with AI teammates against hordes of ravenous zombies in intense story episodes across new zombie-ravaged locations around the world. Take back Vatican City in an epic confrontation in Rome and join forces with survivors in Russia's snowbound Kamchatka peninsula.
New Stories From a World at War
Take back Vatican City in an epic confrontation in Rome, and join forces with survivors in Russia's snowbound Kamchatka peninsula in all-new story missions. Play as both new and returning characters as you take the fight to the undead with a brutal new melee system, decimating zekes with unique moves, perks and dual-wield weapon options like the sickle and cleaver. Fend off new undead monstrosities, including swarms of flesh-hungry rats that will unleash total chaos on your team.
The Next Generation of the Zombie Swarm
Play in glorious 4K with 60 FPS. Endure endless waves of increasingly difficult zombies in the new Horde Mode XL game mode, featuring hundreds more zombies on screen than ever before possible. Horde Mode XL will arrive in a free post-launch update on PC.
Deep Progression and a New Perspective
Experience a heart-pounding new perspective with Aftermath's immersive new First-Person Mode option. Level up eight unique classes — the Gunslinger, Hellraiser, Slasher, Medic, Fixer, Exterminator, Dronemaster, and all-new Vanguard class — each with their own perks and playstyles. Customize your weapons to survive any challenge and conquer new daily missions with special modifiers for bonus rewards.
World War Z, the heart-pounding zombie shooter boasting over 15 million players will arrive on Nintendo Switch® this Autumn. Inspired by the Paramount Pictures film, World War Z focuses on fast-paced third-person shooter gameplay featuring swarms of hundreds of zombies.
From New York to Moscow, Jerusalem and more, the undead apocalypse continues to spread. Humanity is on the brink of extinction. As the end looms, a hardened few band together to defeat the horde and outlive the dead. World War Z on Nintendo Switch® also includes all content from the Game of the Year Edition of World War Z.
For more information check out Koch Media UK on Twitter, Instagram, YouTube and Twitch. For assets, trailers and product details please visit the Koch Media Press Server.
Top 5 latest charming iGaming brands out of the European Market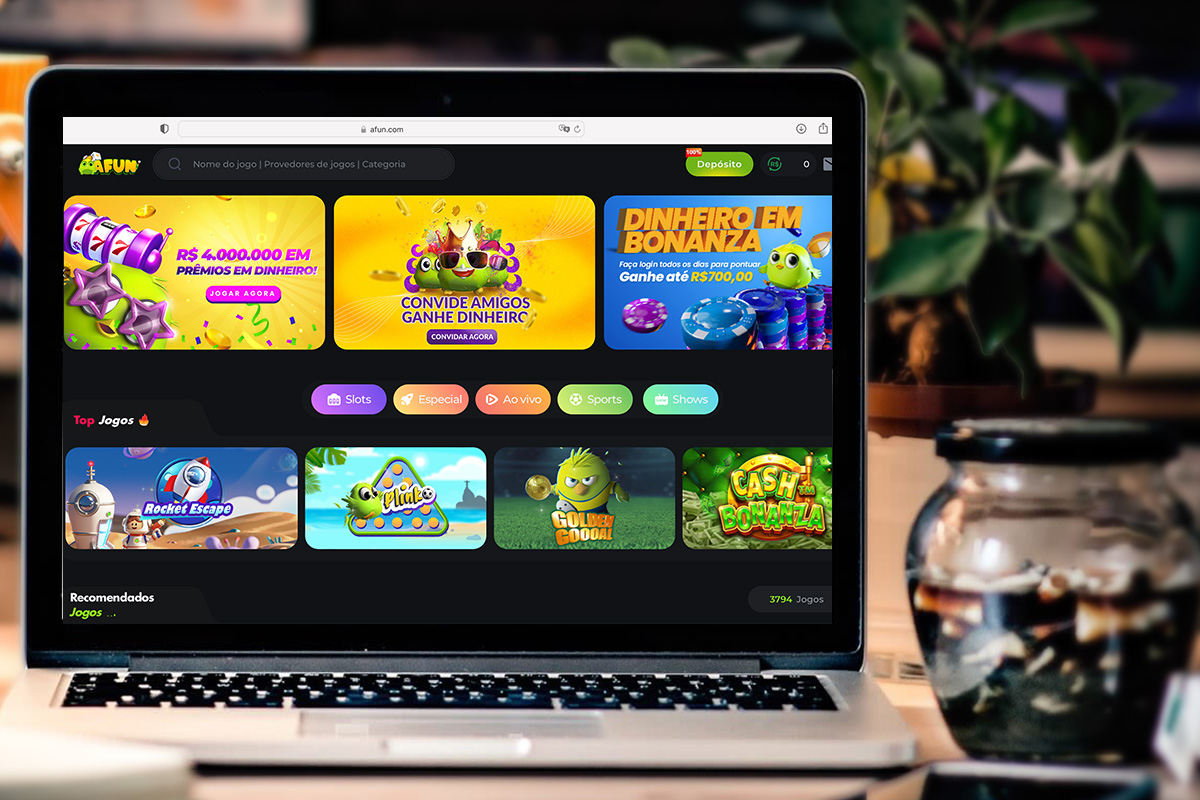 Reading Time:
3
minutes
It is no secret that the iGaming market is on the rise, with new iGaming operators and software providers constantly appearing. It might be, therefore, difficult to find those with unique offerings. We have put together a list of some of the rising stars of the industry present on the European market.
AFUN
AFUN Entertainment Group specializes in game development, payment system development and product data analysis. It is among the best legally licensed Sportsbook and iGaming platforms, with more than 1,500 game products and 30,000 sports events.
Present across Europe, America and Asia, the AFUN Group is licensed by Curaçao and has obtained an offshore gaming license from the Gambling Commision of the Government of Malta. With over 20 years of experience, the company has recently entered Latin America with one goal in mind: to guarantee the best online experience and provide each user with a personalized gaming experience on a trustworthy platform. It has already shown promising growth on the Brazilian market.
Check out their website with a wide range of games and keep up with the latest updates through their LinkedIn page.
Wazdan
Wazdan leads the way on innovation in casino content development. With a portfolio of over 150 cross-platform casino games, the company promises amplified performance and revenue growth.
The company adopts a partner-centric approach, offering tailored services and products that best align with their clients' growth strategy. Wazdan also aims to stay innovative by constantly expanding its cutting-edge player-engagement suite, while respecting all the requirements of the regulatory regimes, promoting responsible gaming.
The company has been in the market for 10+ years pushing iGaming technology forward, which undoubtedly earns a place for them on our list.
Softswiss
Softswiss offers software for online casinos and bookmaking websites. What makes this company stand out is that their products can be delivered as standalone solutions or combined into a single iGaming Platform.
Softswiss was awarded the Best Online Casino Provider in the Nordics 2022 (B2B) award at the Baltic and Scandinavian Gaming Awards. Beyond its casino platform – an exceptional, scalable, iGaming platform with high-speed of operation and intuitive management – the company's portfolio includes:
Game Aggregator – Bringing together 170+ casino game studios with over 11,000 mobile-friendly games via a single API integration
Softswiss Sportsbook – A unique high-performance platform for sports betting operations
Affilka – Affiliate Management Platform
Jackpot Aggregator – Enabling customized jackpot campaigns
Softswiss Lottery Terminal – An all-in-one lottery system for any land-based operation
With such a wide range of offerings and further services, including anti-fraud support, player retention and content management, the company deserves this spot on the list.
Stakelogic
Best known for its online slots and live casino games, Stakelogic offers a wide selection of casino games and works with over 500 operators in 20+ countries. The company's slogan 'Think Bigger' highlights its commitment to innovation, as the company constantly works to revolutionize the online gaming industry.
Stakelogic creates graphic slots and live casino games that represent the most advanced online games available on the market. Every product is tweaked and tuned to the level of ultimate user experience.
Over the years, the company has collected 7 awards for its outstanding performance. With 10+ live studios, 3 game shows and 250+ unique slots, Stakelogic is changing the way players play.
Apparat Gaming
Apparat Gaming is a relatively new player on the iGaming market, but is already showing promising results. Founded in 2020 by a team of industry veterans, the company is on a mission to develop "slot games with a German accent".
Apparat Gaming develops slots of the highest artistic quality, with German technical standards. The company secured a licence from the Malta Gaming Authority in 2021 and has since become the trusted supplier of online content for operators in Germany and other European markets.
As the last contender on our list, Apparat Gaming delivers on the German stereotype: high-quality products, reliability and commitment. And absolutely no sense of humor. This is iGaming with a German Accent.
"MPL launches India's first multi-game Loss Protection initiative for a risk-free gaming experience"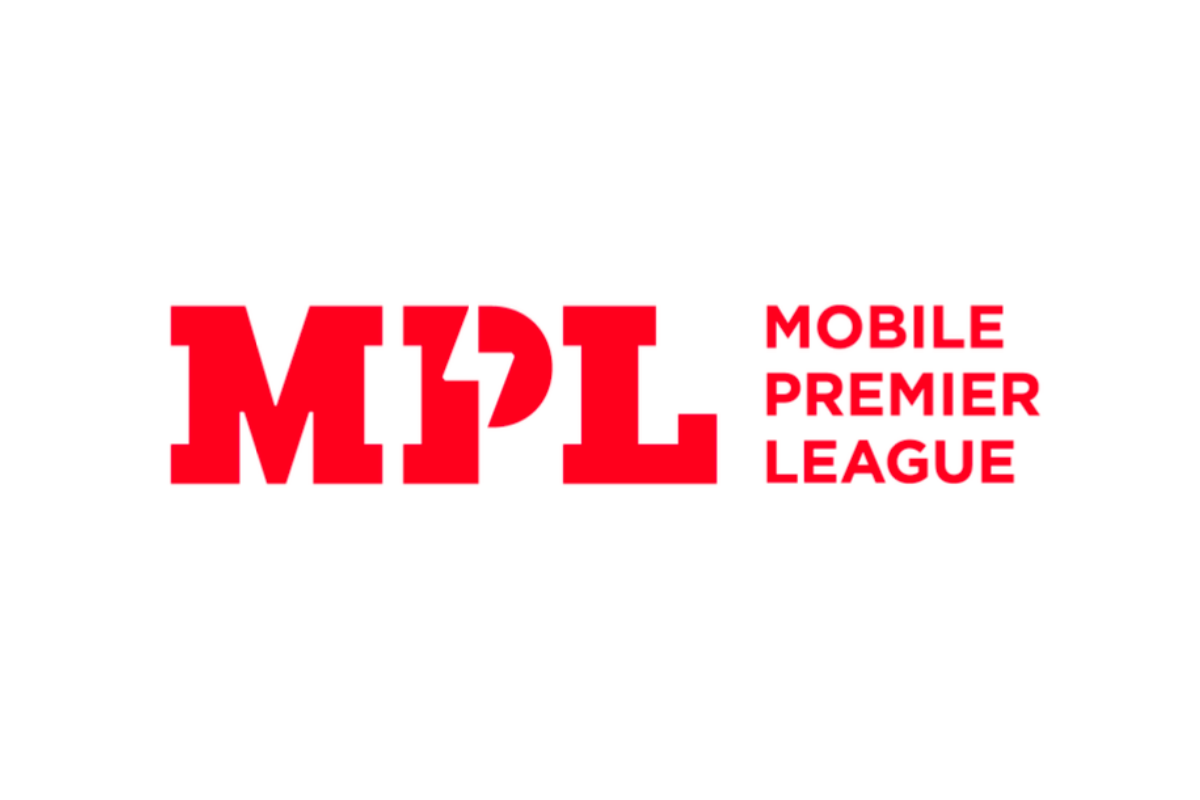 Reading Time:
2
minutes
MPL, one of the world's largest mobile and skill gaming platforms, has announced India's first ever multi-game Loss Protection policy that is aimed at safeguarding the interest of the players. With this policy, gamers can claim a refund of up to 100% of the net loss that they may have incurred after playing 10 gameplay sessions with specified thresholds. This initiative is a great step in enabling users to play some of the most popular titles on the platform while keeping their financial security in mind. The loss protection initiative will be available for activation during MPL's marquee gaming festival, Diwali Lakhpati Party, and will help users enjoy a great  gaming experience during the festive season.
This first of its kind initiative in the gaming industry is aligned with MPL's player-first approach that shows the company's commitment towards offering  a safe and secure gaming experience. This will also enable the players to concentrate on the gameplay without having to worry about the probability of losing money.
Through this program, once a user activates this policy, they can avail the option of claiming a refund of their net loss, if incurred, after 10 gameplay sessions. The policy covers select titles which are some of the top games like Poker, Ludo, Fantasy, Carrom, Block Puzzle, etc. The procedure for activating the insurance entails a successful KYC verification and the amount is directly refunded to the users' MPL wallet. Gamers need to submit their claims on the app to avail the offer.
Commenting on the launch, Namratha Swamy, Country Head – India, MPL, said, "At MPL, we are committed to offering best-in-class gaming experience to our users always. We feel the Loss Protection policy is a great initiative that can foster safe and risk-free gameplay and is aligned with our player- first approach. With this, we hope our users can enjoy a great festive season and play their favorite games on the platform without having to worry about losing money".
The MPL Diwali Lakhpati Party, which will run from today until October 31, presents many opportunities for players to try their hand at skill gaming and claim grand cash rewards.  The marquee gaming gala, with a total value of Rs 40 crore, will see more than six million gamers with 10,000 users expected to win every hour.
Shutdown of Stadia – Comment from Cloud Gaming Platform Antstream Arcade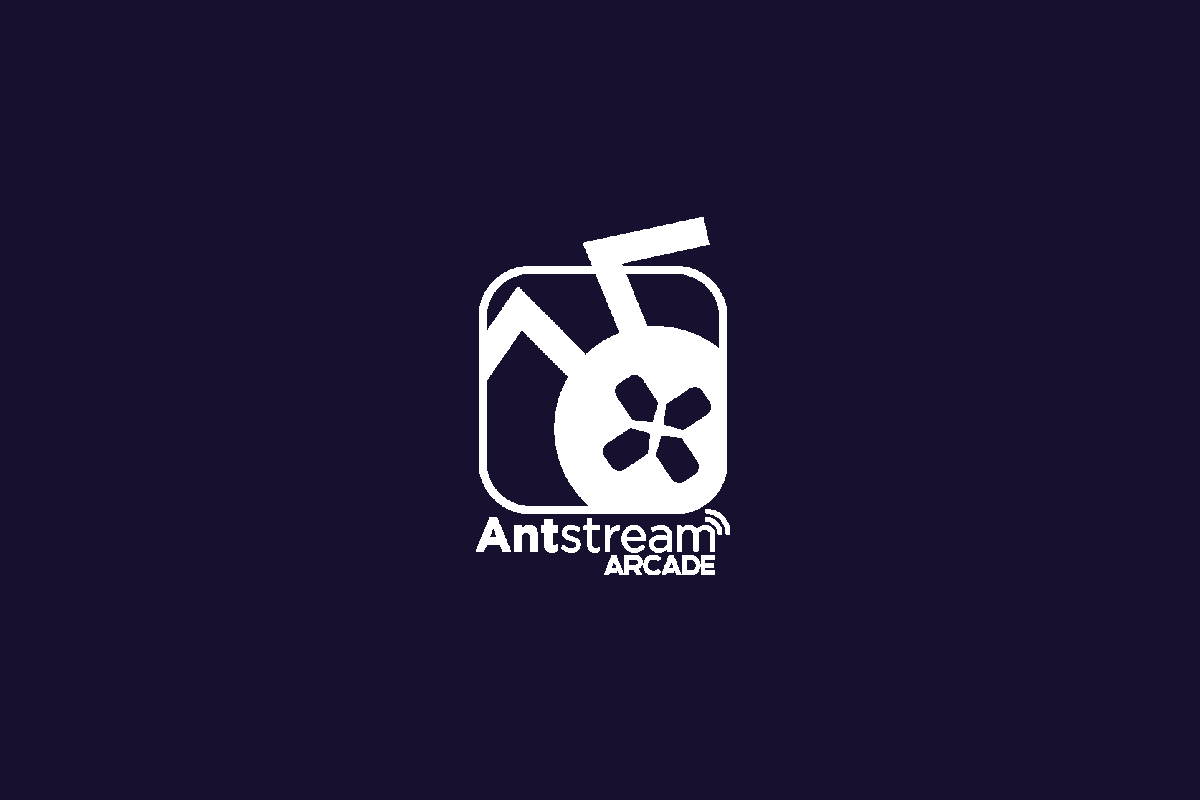 Reading Time:
< 1
minute
Steve Cottam, CEO of cloud gaming platform Antstream Arcade, commented the following on the subject of Google Stadia's shutdown:
"While not so long ago the death of Google Stadia would have been sending shockwaves around the cloud gaming industry, the writing has been on the wall for quite a while. The space has evolved and grown rapidly since the service's launch in 2019, and with Xbox and Nvidia releasing user figures of over 10 million for their streaming services, it was obvious that Stadia's offering had fallen behind the curve."
"Stadia will be remembered for much longer than it existed for as a proof point that cloud gaming services live and die on their catalogues. Other big tech companies who have started their own cloud gaming initiatives – with few ties to the games industry – will rightly see this as an indicator about what gamers really want when it comes to value, accessibility, and catalogue in cloud gaming."
Antstream Arcade is a cloud gaming platform with the world's largest library of fully playable, fully licensed games from the arcade era and beyond – currently sitting at 1,500 titles.
Antstream is on a mission to make these games as accessible as possible to the modern gaming audience. That's why each of the 1,500+ games on Antstream Arcade is completely free to play, removing the traditional  cost barrier to engaging with gaming's vibrant history.