Exclusive Q&A with Phil Hubner Chief Business Development Officer at Challengermode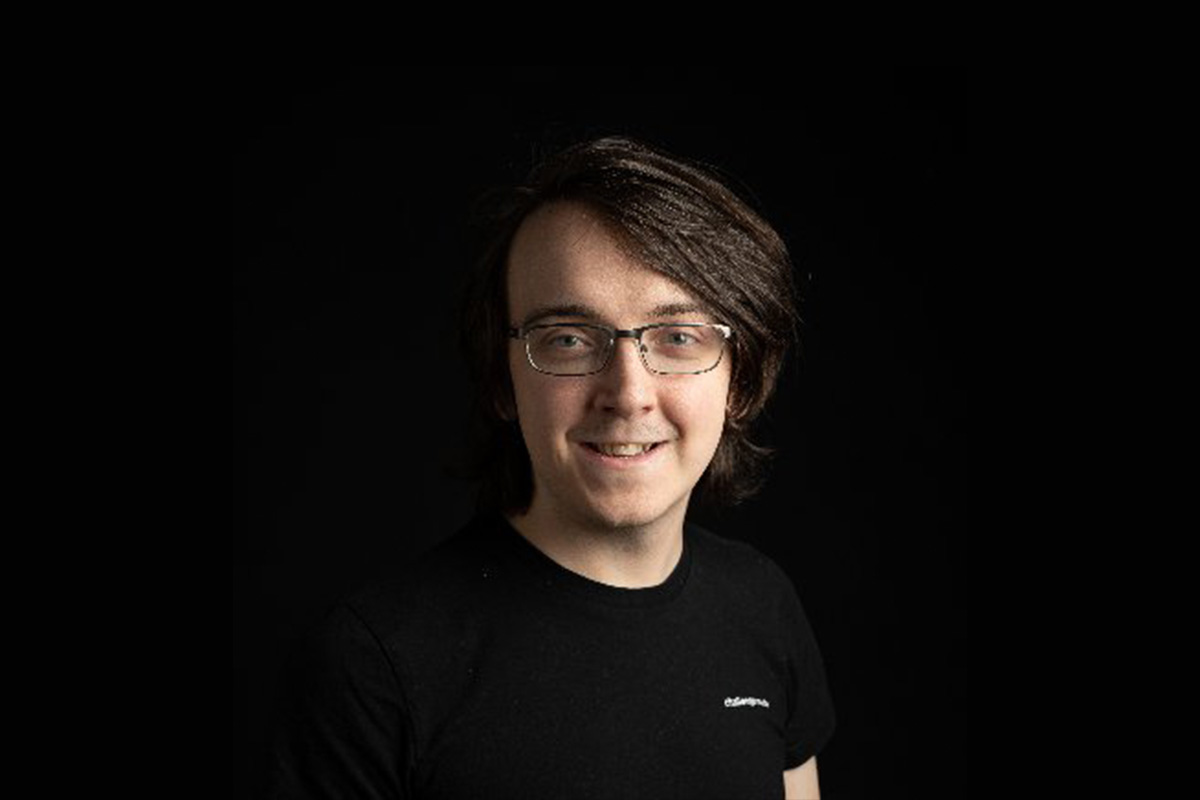 Reading Time:
8
minutes
Retired players become media commentators, or selectors, or coaches, or the sports administrators. That is the trend in most sports.
What about esports? What do esports players do once they retire?
We have with us here Phil Hubner, the Chief Business Development Officer at Challengermode, who was a successful esports player too.
He talks about his esports playing days, his struggles to build a career, his company and the career options available of esports players in the industry.
Q. We shall begin with your esports career. How did your attention turn to esports and how it developed?
A. Like a lot of people in the industry, my introduction to gaming and esports began at a very young age. My first memory of gaming was in 1996. I was 4 years old, sitting in my 21 year old uncle's lap, watching a screen light up with flash rockets, lasers and machine guns in Quake. And then playing my first ever casual match against my brother and my uncle's best friend.
By 2005 I'd spent almost all of my free time playing video games, with the whole of 2004 spent perfecting my craft in DotA. That meant watching videos of the best players in the game, spending my days on IRC networks chatting with some of the top players and getting tips and tricks from them. I was part of the professional German esports organization "mousesports" which accounted for my first real experience with esports. There I managed the team's scrimmage and tournament schedule and substituted as a player on the roster; primarily in practice matches.
A short 4 years later, Heroes of Newerth was released – the first real successor and stand-alone version of DotA. I spent my days playing at a top level, there didn't seem to be much of a chance of making a living from esports in either game. Teams weren't very supportive, there were no actual salaries being paid out, and the prize money wasn't enough to sustain competitors unless they won every single tournament that ran. This was the point I decided that playing, whilst an important part of my free time, wasn't going to be the career choice for me. I wanted to do something bigger, more impactful, and most importantly something that would allow me to pursue a full-time, paying career within this industry.
Q. Could you narrate your transition from an esports player to an industry professional? What are the challenges that you faced?
A. The first step towards making a career outside of being a player involved turning my industry knowledge into a stint in journalism. In 2010 I wrote an email to the up-and-coming esports publication ESFIWorld (now sadly defunct), arguing they should consider reporting on MOBA games like Heroes of Newerth and League of Legends. The CEO welcomed the idea and I joined the team there as a Content Director – an unpaid position – whilst finishing high school.
In 2011 I covered my first industry events – "The International", and CeBIT, where the Intel Extreme Masters World Championship took place. I threw myself into these events, striking up conversations with the tournament operators, commentators, hosts, players and more. I recorded interviews, wrote articles, and attended after-parties – producing over 130 content pieces in a span of just 5 days. But this still fell short of "making a living" in esports. Like many people who want to turn their passion into their career, the main challenge was finding a role that could support me financially. In 2011 I was still a broke student with hardly enough money to buy food at these events. One night, our hotel room got cancelled, forcing us to go back to the hostel we had stayed the night before, who allowed us to sleep on the floor in their storage room – not the best example of a successful esports career!
But this experience did allow me to make a name for myself within the European esports industry. I wasn't famous by any means, but I knew people. One of these people was Michal Blicharz (as of my writing this the VP of Pro Gaming at ESL Gaming) who was the man with the plan on the Intel Extreme Masters. I asked whether there were any openings for internships or junior positions within their company. Within a week I got an offer, quit school and in March 2012 – exactly a year after my first ever live esports event – I attended my first event as an intern under Michal, where I would soon become a Junior Product Manager. With a paying role under my belt, the main challenge became embedding myself fully in the rapidly growing and constantly changing industry, an industry at the forefront of digital marketing.
Moving away from the editorial side of the esports industry – In 2015 I started working with Ben Goldhaber at the time Content Director at Twitch, handling content marketing for Twitch in Europe and managing their mighty social media accounts with millions of followers. I moved to London, and shortly after pitched a new role and department to the current VP of Marketing at Twitch: International Marketing. Following this I saw many opportunities in both the rising esports industry, and the newly discovered land of opportunities that was influencer marketing – managing half a dozen streamers and influencers. This led me to my first role in Business Development in helping build up the Italian esports organization QLASH.
Q. Let's now move to your career at Challengermode. What exactly does Challengermode offer and what's your role as Chief Business Development Officer?
A. Challengermode is an esports platform with a big focus on the grassroots levels of competitive gaming, and a vision to make esports as accessible as possible. In effect, that means we build technology that makes playing in and offering esports competitions seamless. I joined Challengermode in 2017 as Head of Business Development, where I was largely responsible for onboarding the very first partners at the company, as well as devising the company's partnerships and business strategy. I came to this after working in a wider variety of positions around esports, from marketing and communications to product management to business development and strategy. In my current role as CBDO I draw on a lot of that experience to translate greater accessibility in esports into greater value for stakeholders all across the esports ecosystem. I also manage two key departments within the company that deal with acquiring and then supporting partners such as game developers, tournament organizers, esports teams and brands.
Q. A number of young people become esports wizards. Could you tell us the career options available to them once they hit the esports peak and start the downhill journey?
A. I wouldn't call it a downhill journey. I think it's more of a natural evolution to go from player to industry professional. Hopefully my previous answer goes some way to highlighting the breadth of roles that are available in the industry away from the bright lights of being a competitor!
My experiences may be a few years old now, but if you look at the esports industry today, there are a few obvious steps one can take after putting down the mouse and keyboard (or controller) and wanting to fulfill a role within the industry with the background of being a professional player. There are many living examples of players that have turned to commentary and analysis for example. Using their in-depth knowledge of their game to dissect other players' performances.
Another route that many have gone is to become a coach. Much like in traditional sports – years and years of playing will have honed your understanding of the game, problems for individual players to overcome and will have given you a keen read on other teams, their strategies, and their weaknesses. Similarly though, this is only the correct path for the few players that in their playing careers tend to be actively engaged in strategy and tactical choices.
For those with a more entrepreneurial nature, a common trend you'll see is the formation of a new esports team or a company within esports that solves a problem they may have uncovered during their days as a player. You'll find many, many such examples dating all the way back even to some of the oldest esports organizations such as SK Gaming or Ninjas in Pyjamas, but even more so in newcomers such as TSM, G2 Esports or 100 Thieves.
If none of those are the right way to go, luckily the rise of Twitch and the continued success of YouTube have provided any retiring player with an outlet and opportunity to continue their careers even beyond their competitive days. For many viewers, there's little more entertaining (and educational) than watching players who play at the top level of their game. What's better than getting an opportunity to directly engage with, chat, and ask questions to a retired star player?
Q. From a personal point of view, what are the advantages an esports player looking for a career in the gaming industry has, compared to a non-player?
A. Put simply – industry knowledge. Esports is still a very young industry and every year more companies enter the sector than there is talent available to staff them. Professional players, retired or not, will have some of the keenest eyes when it comes to authentically speaking to the esports audience. It's not just an audience for them after all, it will have been their life for the past few years. This means there will always be in-roads for these individuals when looking to move into the business of esports.
Many of them however will experience a heavy reality check when starting this next step of their journey: while they may have a keen understanding of the audience, they might not have many skills directly applicable to their new roles. Be these in marketing, operations, recruiting or what have you. There's good news though: their diligence, discipline and ability to become the best at something will easily translate into other fields outside of the games they played for so long. Besides from the industry knowledge, the soft skills are easily transferable.
Q. Again from a personal perspective, is the industry welcoming enough to the esports players? Any comments on that?
A. Whenever a professional player retires, that person should be seen as a top candidate not necessarily to join your executive team and lead the charge, but at the very least someone that will no doubt be a fast learner and someone that can intently focus on whatever is put in front of them. It is up to the universities, colleges and companies in the space to provide these paths for these players; but likewise up to these players to identify and accept where they stand within a professional context, how applicable their skills are, and where they may be lacking.
I have no doubt that anybody capable of being the best out of millions of players in any given game will likewise be capable of being the best at many other jobs and tasks thrown at them; that they will learn them quickly and learn how to excel at them, and if we do a good enough job at telling the stories of former professional players and their careers, we can give hope and inspiration to current and future pro players, whilst reassuring companies that former professional players are likely to be top-tier hires if provided the right guidance and opportunity.
Q. What are the potential roles and positions in the gaming industry that particularly suit esports players?
A. Using some of the roles I mentioned previously as examples, commentators and analyst roles lend themselves well to the kind of esports competitors that are naturally charismatic and have an ability to speak concisely. Players choosing to go down this path are often at the mercy of the audience. When it comes to coach roles oftentimes this is a natural fit for team captains, those who have been on the frontline in leadership positions before have an understanding of what different team members need and how to handle group dynamics.
Many retired players have found ways into game balance and later game design teams either for the very same games that they were once competitive in, or for new games in the same, unexplored genre. After all, who understands MOBAs better than someone who has played one for tens of thousands of hours?
Ultimately what roles in the games industry that suit esports players depends greatly on the player themselves. What skills they have and what interests them. There are myriad roles out there for players with a solid industry knowledge base to get involved across art, design, marketing, communications, business, finance etc. It all comes down to what they want to do.
Q. Finally, as someone who has experienced it from both ends of the spectrum – as a player and then as an industry professional – what are the changes you would like to have in the esports vertical in the future?
A. What may be missing today is a safety net catching and training those players that don't fall into the categories I've mentioned above. Those that aren't as entrepreneurial or self-driven, and those that maybe want to step one further step away from the game itself than a role as a commentator, analyst, coach or game designer would allow them to. I'd like to see more organisations taking responsibility for the futures of their current talent. Not just for the sake of the competitors themselves, but for the sake of the industry as a whole.
Exclusive interview with Vladimir Malakchi: Evoplay kicks-off in Ireland!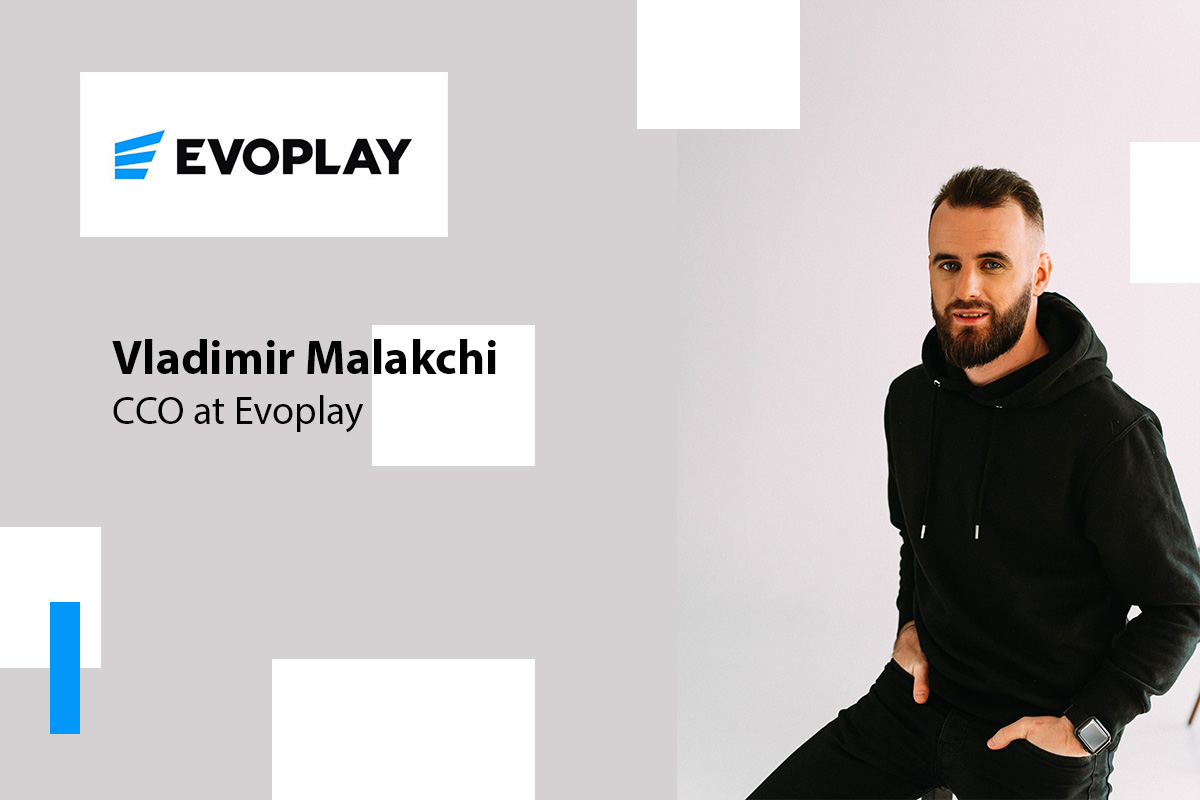 Reading Time:
3
minutes
Capping off an outstanding year for Evoplay with multiple industry awards and deals with major providers, including Relax Gaming, Bragg Gaming Group and Fortuna, we sat down with Evoplay's CCO, Vladimir Malakchi to talk through his plans for their Irish debut.
The burgeoning Irish market is one of the fastest-growing markets in the iGaming landscape, but what promise does it hold for Evoplay?
I would say that the Irish market's steady expansion stems from a crucial factor – a strong demand for iGaming. The latest research illustrates that Irish gamblers constitute one of the largest iGaming audiences across Europe. To be specific, around ​​59% of Ireland's population regularly gambles online, rendering it a particularly attractive jurisdiction for providers that are looking to expand into up-and-coming markets.
Our recently established partnership with Novibet has allowed us to unlock the Irish market and reach iGaming enthusiasts across the country with our highly sought-after titles, including 52 gamification-packed video slots and 10 instant games, featuring bestsellers such as our World Cup-inspired Penalty Shoot-out.
How are you looking to cater to Irish players' preferences, and how does that impact your game development strategy? 
Online casino is in good company amongst some of the most popular types of entertainment in Ireland, and our rich portfolio is more than suitable to provide its players with the experiences they desire. The people in Ireland are sociable, outgoing, entertaining, and enjoy participating in healthy competition thanks to the nation's rich heritage in sports.
Evoplay's games are well-known for their innovative and gamified elements, which are core tenets of the development process surrounding each product. For this reason, we can rest assured that the variety of content we provide caters to all demographics of Irish players, with titles stacked full of social features such as leaderboards, live chats, progress systems, and tournaments.
The inclusion of these features ensures maximum excitement for players, thanks to their support of social interaction and healthy competition between players, with the experiences further enhanced by strong betting features, customisation, and well-designed peripherals.
Is there a particular demographic of Irish player that your products have seen success with?
As our development strategy is to create products that capture the imaginations of a broad audience, our games are popular with a real variety of demographics, from conservative players all the way to the next generation. Those coming from a background of traditional casino games will find a lot of joy in our impressive selection of our retro slots, such as the Fruit Super Nova series, while next-gen players seeking something fresh and unique can dive into our collection of modern experiences, featuring innovative yet easy-to-understand titles stacked full of social elements.
With almost half of the Irish population being interested in football, supporting football clubs and consuming a spread of sports content, our renowned football-themed instant game – Penalty Shoot-out – has every chance to become the next big hit in the market during the World Cup and beyond.
How have your Irish-themed slots been received by players in the region?
We already have Irish-themed titles in our portfolio, and that's not only in regard to slots but instant games too, which have become the perfect accompaniment to Saint Patrick's Day and a portion of our more traditional content.
Ireland as a country has a very rich culture and supplies us with so many exciting opportunities to develop themes and plots to create leading experiences. I am sure that the distinctive charm and the local peculiarities of Irish culture will inspire us to develop more titles that feature elements of Irish heritage in the months ahead.
Having recently taken your sought-after games portfolio live with Novibet, do you have any other operator deals on the horizon?
Ireland is a high-potential market with an online casino vertical generating more than €200 million year on year. Establishing an agreement with an operator as respected as Novibet is the first step in reaching Irish customers and making a statement about what we do at Evoplay. We definitely see more partnerships within the jurisdiction on the horizon and welcome opportunities to further establish a solid footing in the region.
Maximising casino cross-sell during the World Cup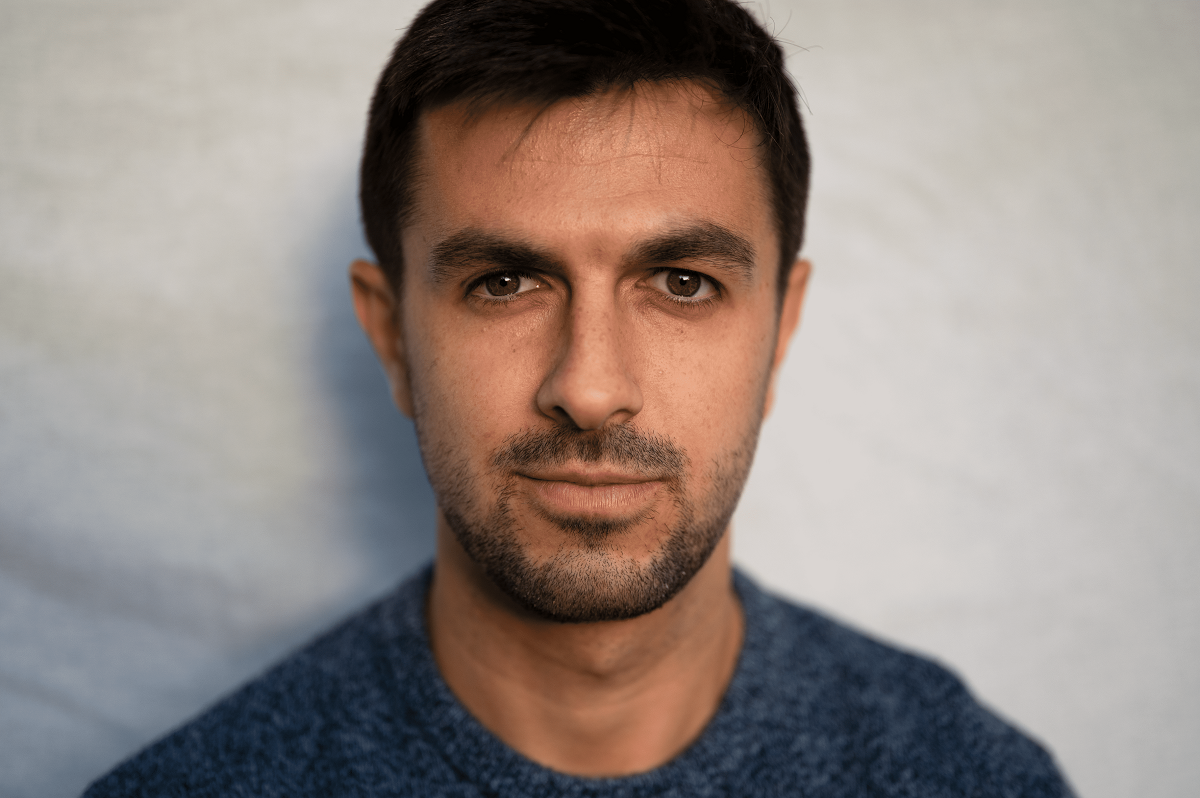 Reading Time:
3
minutes
The excitement created by the World Cup is such that it doesn't just mean huge potential gains for sportsbooks – there is also massive casino cross-sell opportunities to be had.
European Gaming spoke to Alex Bolton, Casino Manager at Mobinc, about the initiatives the company is taking to maximise this potential as the tournament gets into full swing.
How big an opportunity is increased sportsbook traffic to operators when it comes to their casino sites?
Sportsbook is just one of the pillars accredited to the success of casinos and there's plenty more to offer players. That said, the demographic it captures is far more distinct compared to those seen in more traditional gambling models, because in most cases the customer's enjoyment of watching live sporting events often precedes their interest in betting.
As a result, the opportunity to acquire this particular type of customer is not one that casinos should overlook. A winter World Cup represents a great opportunity for all operators who should expect a rise in engagement with the number of sports fans eager to get involved. The festive season always sees a jump in casino activity, so the synergy we can expect from a corresponding World Cup is incredibly promising. Those who are well prepared can also maximise their revenue by supplying entertainment during the event's downtime and off-peak matches.
How do they attract sportsbook customers to play casino games if they have not done before?
There are several methods for casinos to cross-sell traditional slots to customers that have been acquired by their sportsbook. One of the more popular methods is to run slot-focused promotions on the sportsbook, which gives players the chance to win rewards that are themed around live dealer titles or slots. The key is to showcase the value and experience of these products without customers having to risk their own money.
Moreover, you can cherry-pick a range of particular products to cross-sell to sports bettors, this can certainly enhance their user experience, whilst increasing the overall retention rates. By picking the correct products operators can deliver the optimum betting experience that sports-bettors seek, allowing them to dip in and out while also enjoying the matches.
What sort of promotions have you got planned and how will players and providers benefit?
We have several promotions lined up which will be running over the course of the World Cup and we cannot wait to unveil them to our customers, including free spins, deposit bonuses and vouchers redeemable for World Cup matches. The event is guaranteed to be a spectacle and with it occurring once every four years we hope our themed initiatives will be enjoyed by players.
Additionally, with some targeted cross-selling we expect our partner providers will also enjoy a piece of the action in what's guaranteed to be a very busy time for the industry. With the World Cup just around the corner, we're eager to get started.
Are there regional variations at work here and how do you tailor your offering to specific markets or in countries with teams participating in the World Cup?
We're delighted to see Canada and Japan qualify for the World Cup; two of the biggest markets we operate in. What makes this more exciting is the fact that this will be Canada's first-ever appearance in the iconic tournament, allowing us to tap into a brand-new demographic.
Through strategic positioning, we're aiming to significantly enhance the experience for our Canadian customers as they follow their nation during its exciting World Cup debut. Meanwhile, with Japan being a more experienced participant, their involvement captures a recurring demographic of football fans and we're primed to take advantage of this.
How can casinos convert newly arrived customers on a longer-term basis?
In an extremely competitive environment, to secure long-term conversion operators must provide the best casino experience possible. The quality and quantity of websites facilitating gambling in the current market are incredible, and when the bar is this high there is simply no room for complacency.
The market is also in a constant cycle of change with regulatory and market developments happening all the time. With this in mind, it's vital for operators to be on the front foot so that they can ensure they're catering to these changes, whilst simultaneously delivering an exceptional customer experience.
During massive events such as the World Cup, when community spirit is high, word of mouth can do wonders to get new players on board. Ensuring these converted customers stick around as the event comes to an end is the next challenge for operators, but a fluid gaming experience is essential, as are the RNG and live dealer content that complement the sports betting experience.
Q&A w/ Timothy Hill, Senior Project Manager at Betsson Group, on how an operator prepares for the World Cup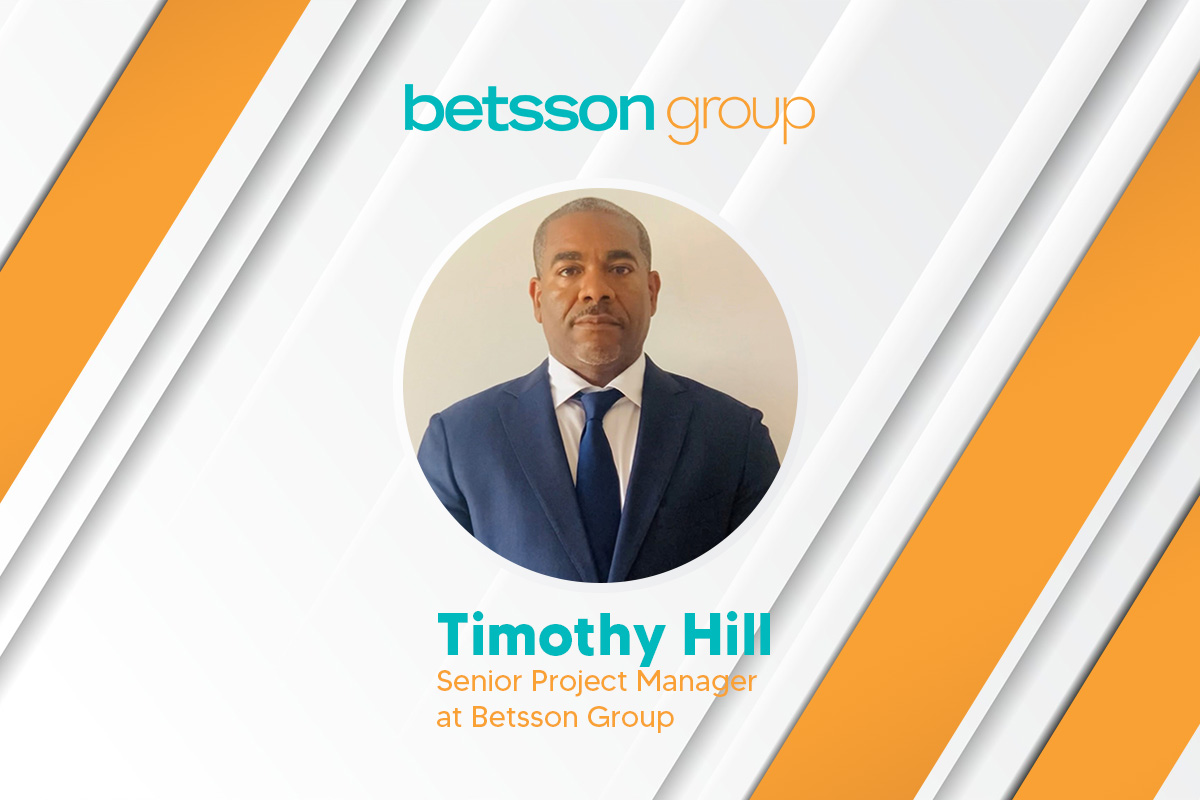 Reading Time:
5
minutes
How does a tier-one operator such as Betsson prepare for a big betting event such as the World Cup? 
The World Cup is a huge event for football and also for Betsson. A major sporting (and betting) event such as this touches nearly every department within the company from analytics to IT via marketing, facilities and commercial. Each of these departments must be in sync and we go to great lengths to constantly align so that we are fully prepared for when the first game kicks off. From infrastructure to promotions, everything has to have been tested so that we can be confident that our platform and systems can handle the significant increase in new players and bet volumes that we expect during such tournaments.
To make sure this is the case, we have been preparing since the start of the year. We have teams allocated specifically to this tournament's activity and they have been laser-focused on making sure that we are ready for the biggest betting event of the year. Of course, we have to be ready for this major event, while also delivering the same superior player experience across all our brands and verticals in the build-up to the tournament and throughout. It's a massive undertaking that requires strong internal communication and the ability to track teams and activities at all times.
What are the biggest challenges you face? How are these challenges overcome? 
The incredibly high level of competition in each of our markets is probably the biggest challenge we face. Betsson is not the only operator looking to take advantage of the huge potential this tournament has to offer, so we have to ensure that we are the best across all areas from sportsbook promotions to payments. It's all well and good being able to attract new players, but once they are active with our brands, we have to make sure they receive the best possible experience; doing this in multiple global markets is a significant challenge, to say the least. The surge in active players and bet volumes is another challenge, and operators must stress-test their platforms and systems to ensure they can handle the huge increase in activity. Finally, for tier-one operators such as Betsson, it's important to make sure this tournament does not distract from our regular business. This requires a lot of multi-tasking within teams.
What has been the biggest lesson learned from previous tournaments?
Start preparing early and keep the momentum going. We've actually had more time to prepare this year since it is taking place in the autumn/winter, and this has really helped make sure that we're 100% ready and firing on all cylinders. Any major sport tournament is such a big branding and acquisition opportunity that operators should give it the time and resources it needs and that's why we've been working on our proposition for nearly a year now.
Does your approach to the World Cup change for each brand? How does it change from market to market? 
In terms of the sports promotions we are running, we have a big global offer available in all markets and then local offers specific to each jurisdiction. We give our local teams the freedom and flexibility to tailor their marketing plans and campaigns as they know their audiences better than anyone else.  In corporate, we see it as our responsibility to give them the resources, tools and support they need to do this.
Player acquisition is a key focus for many operators. What approach are you taking? 
Bonuses and promotions are very important for player acquisition during sporting tournaments. Our flagship, The Betsson Million, is available in most of Betsson Groups core markets. Each player is credited with €1 Million in cash and can use the money to predict the outcome of 20 football match questions. An example of such question may be "Will there be more than 2.5 goals in the Qatar vs Ecuador match". The player can invest the full million in 'Yes' or 'No' or split the money 70/30 or 50/50 or however they chose. Whatever money remains after the match has been played is taken to the second question. The cash the player has left after 20 questions is theirs to keep without any wagering restrictions or requirements. All players get unlimited chances to win €1M, and the game is available 365 days per year.  But this is just one aspect of player acquisition and to successfully onboard new players at scale, operators must provide a seamless user experience from the moment they arrive at the brand. This includes sign-up, KYC, payments, markets and odds, customer support and more.
It's not just about acquiring players, either. Retention is hugely important, especially considering the bonuses some rival brands are offering to tempt players to their books. At Betsson, we're looking to super-charge retention with a range of initiatives including football-themed slot games, incentives for trying casino and live gaming and in some market, we are also even offering a Football True or False online contest where players try to answer their way to a share of €1,500. In short, we want to welcome new players looking to bet on the upcoming exciting matches and then show them the incredible entertainment and betting experience they can enjoy across our brands.
Are big bonuses the only way to stand out from rival brands? If not, how else do you look to differentiate and drive player sign-ups? 
Bonuses are a huge part of how brands look to differentiate in markets where they are allowed, but they are not the only way. At Betsson, we want players to know that we offer a huge range of betting experiences and options and cross-selling sports bettors to casino and live casino tables is a big focus of ours. To do this, we are running the football theme across our sportsbooks and casinos and have lots of special promotions, themed slots and dedicated live casino environments to help achieve this.
Just how important is retention during big betting events like the World Cup? Is it more challenging with so many bonuses flying around? How do you ensure players remain loyal? 
As touched on already, retention is mission-critical for Betsson during sporting events and beyond. Due to the high costs of acquisition, it's important for operators to retain players and mitigate churn as much as possible for as long as possible. That's why the quality of the player experience offered once they have signed up is vital. When it comes to ensuring that players remain loyal, we do this via on-going promotions, the availability of markets and value of odds, a lobby stocked with a wide range of slots, casino and live dealer content, localised payment options and the best customer support in the business. The full package, if you like.
What does a successful World Cup look like for Betsson? 
We want to see an influx of new players sign up to our brands, and for this to be a driver of higher bet volumes and turnover. Of course, it's important to retain these players and we hope to see a positive response to our promotions and campaigns. The fourth quarter is often a strong one for gambling companies, and this huge event has a good chances of becoming the biggest sports event ever for Betsson!
How do you ensure that players acquired during the tournament continue to wager with your brands after the final whistle is blown? 
It comes down to the retention tactics mentioned earlier. That this tournament is also taking place in the middle of regular football and sports seasons across the globe will also help with retention. In the UK, for example, Boxing Day is just a couple of weeks after the World Cup climax and is one of the biggest betting days in the English Premier League. So long as we can keep players engaged during the Christmas period, I think we will be able to drive loyalty for a long time to come.