Dentsu Unveils Dentsu Gaming: a New Global Solution to Enhance Brand and Game Industry Collaborations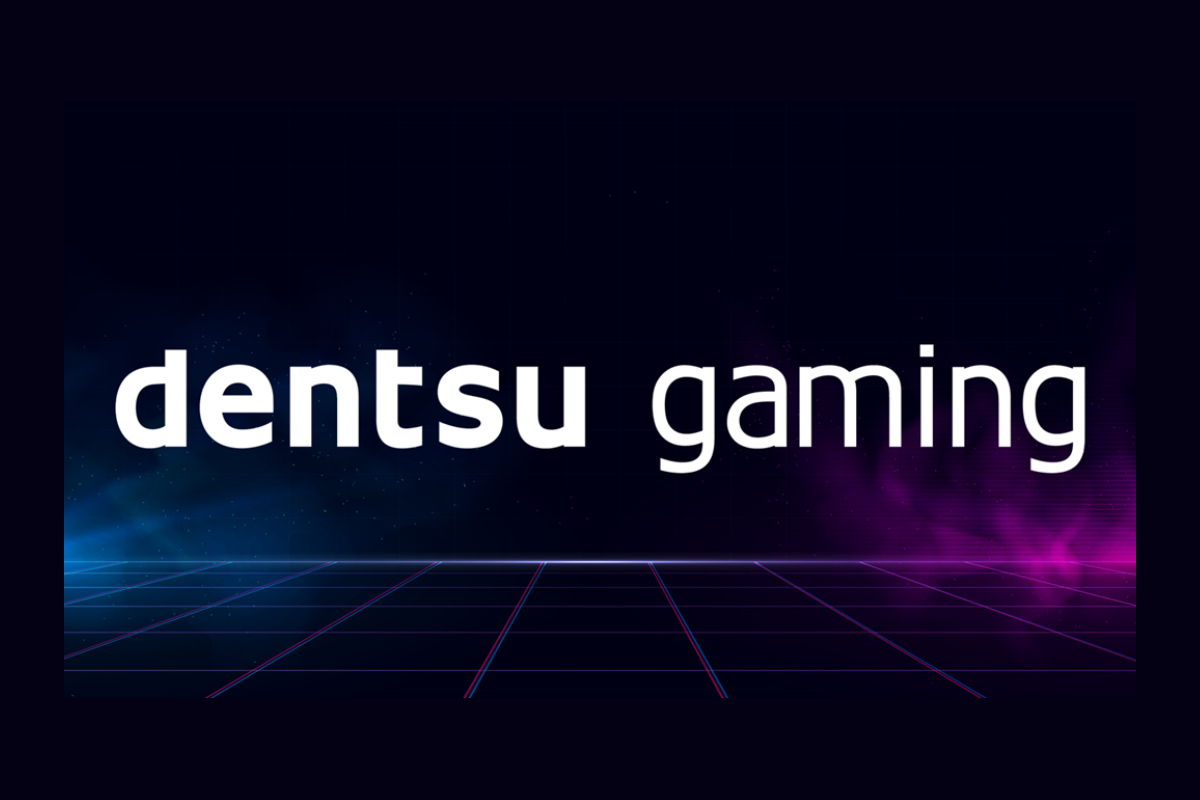 Reading Time:
2
minutes
Today, dentsu group announces the launch of dentsu gaming – an integrated solution which brings together the extensive gaming heritage and expertise of dentsu japan network with the global scale and specialist capabilities within dentsu international.
The dentsu gaming solution will be an enhanced gateway for gaming developers, platforms and entertainment specialists to work with the world's greatest and most iconic brands, or partner with dentsu on original IP development. The solution is accessible through its production, creative, CXM and media agencies globally, including Carat, dentsu X, iProspect, Isobar, dentsumcgarrybowen, Merkle and the Content Business Design Centre (CBDC) within dentsu Inc.
As a new global solution, dentsu gaming provides access to specialist strategy, activation and original intellectual property (IP) development for brands seeking to connect with and navigate the gaming ecosystem. It will also forge new relationships between players, publishers and brands, through strategic partnerships and dentsu led investments.
Leading the global launch of dentsu gaming, Keiichi Yoshizaki, Executive Officer, Dentsu Inc comments; "Our philosophy is that gaming is more than just advertising – it is about creating, amplifying and adding momentum to culture and the industry at large. With dentsu gaming we do this through our own in-house gaming studios, innovative business ventures, investing in gaming start-ups and through strategic partnerships at global scale and, this sets us apart from all others.
"Our unique gaming heritage in the Japanese market, coupled with the global scale of our international business ensures dentsu gaming is the ideal way in which we're able to make authentic and meaningful progress for the betterment of the gaming community, our clients, our partners and of course our people and their passion for gaming."
Through its network of agencies and teams worldwide dentsu now provides bespoke game/IP development, in-game advertising, commerce, consumer promotions, native game integrations, Augmented Reality (AR), Virtual Reality (VR), talent activation, esports and experiential as its core capabilities through dentsu gaming.
Peter Huijboom, Global CEO, Media and Global Clients, dentsu international, and one of the primary executive sponsors of dentsu gaming, adds: "We have a truly integrated and borderless business model at dentsu which ensures a seamless sharing of insights, deep-knowledge and specialisms to benefit our clients, regardless of their geography – dentsu gaming is a perfect example of this.
"Bringing together the exceptional talent and deep gaming expertise from across the group, this new global solution makes it easier for clients and partners to leverage the potential of gaming for business growth through local market dentsu agency brands they already know and trust."
With a heritage of more than 35+ years in the gaming and entertainment space, dentsu has been working with pioneering brands and developers since the gaming industry's infancy and continues to innovate and break new ground. For example, dentsu, a co-host of the "TOKYO GAME SHOW", has been one of the key development partners in bringing a part of this year's event into the virtual world, producing in partnership with ambr, the virtual reality (VR) application for TOKYO GAME SHOW VR 2021*.
Powered by thousands of passionate people globally, dentsu gaming is led by its guiding principle of authentic and respectful engagement within the gaming community. Dentsu stands with the creators and players to make the future of gaming representative, inclusive and accessible for all.

Torque Squad out in force for MotoGP weekend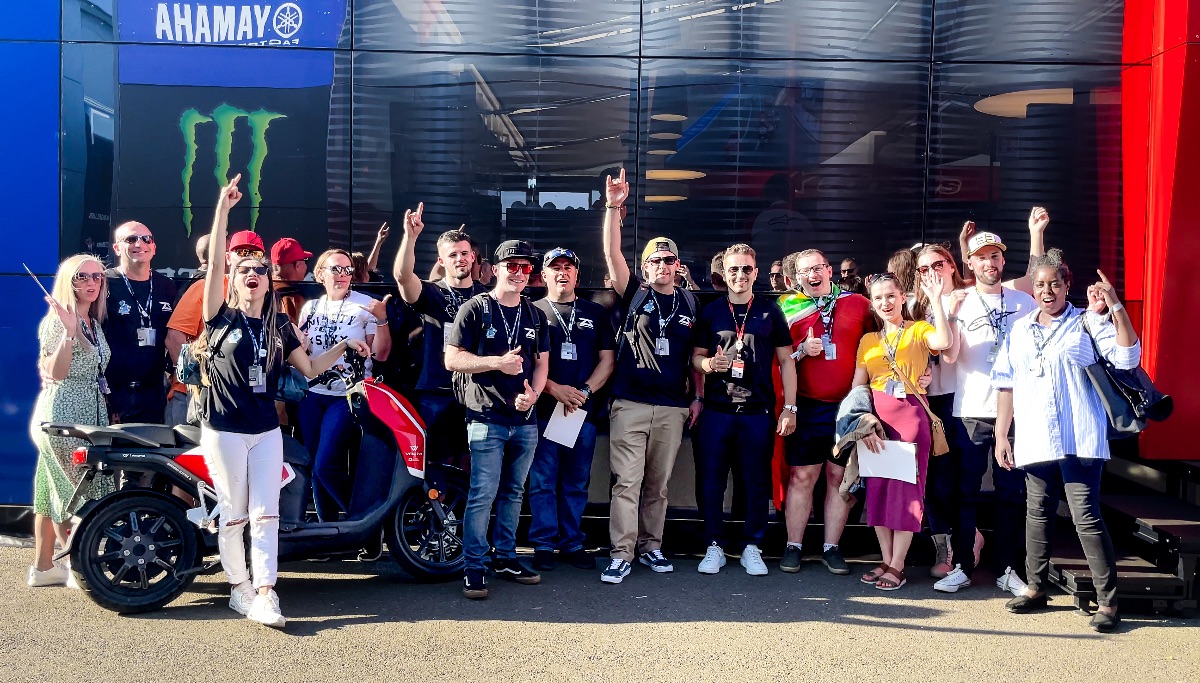 Reading Time:
2
minutes
The Torque Squad, part of the Motorverse Corporation and subsidiary of Animoca Brands, went to MotoGP for the first time as it revved up for the MotoGP™ Monster Energy British Grand Prix.
Brad Binder, MotoGP rider and Torque Squad Ambassador, took to the stage at Silverstone. A tough Qualifying saw the 26-year-old sitting 0.176 seconds off Q2, but the Torqies cheered Binder from P14 on the grid to a P11 finish.
The South African currently sits seventh in the standings, with one podium under his belt, as the MotoGP riders prepare to take on tracks in Austria and Italy before heading to Spain for the MotoGP™ Gran Premio de Aragón, where Animoca Brands will star as title sponsor.
This marks the latest step for Torque Squad and Animoca Brands as they build on a growing partnership with MotoGP™, with Animoca Brands also serving the role of title sponsor at the Australian Motorcycle Grand Prix in October.
The Torqies at Silverstone secured their VIP experience at the MotoGP™ Monster Energy British Grand Prix via both REVV Motorsport Discord and Torque Squad Discord.
As well as meeting Brad Binder, the lucky winners also came face-to-face with three-time MotoGP World Champion Jorge Lorenzo as part of a special experience that featured meet & greets, paddock tours, pit lane walks, bike simulators and more.
The event also followed news that Torque Squad had partnered with Lorenzo as part of the Spaniard's involvement with X-Fuera.
Matt Solomon, Motorverse Co-Founder and CEO, said: "It was great to see so many Torqies at Silverstone for MotoGP. The event marked our first collaboration with the series and it was a huge success.
"We were delighted that our Torqies got to experience the full VIP package at Silverstone and we look forward to our next event!"
Earlier this year Motorverse Corporation announced the launch of Torque Squad – a collection of 8,888 racing avatars NFTs called "Torqies". Torqie NFTs are generated with individually styled details and intricate hand-drawn artwork to delight motorsport enthusiasts.
These Torqies will act as the entry point to the Motorverse ecosystem. Partnered with the REVV Motorsport ecosystem, the Motorverse will support various REVV ecosystem NFTs in some of the upcoming Motorverse experiences.
These experiences include both the real and virtual worlds of motorsport, with Torque Squad NFTs offering true utility across multiple areas. Next up for the Torqies will be the Phillip Island Circuit in Australia, where Binder and the rest of the MotoGP grid will battle it out as the season nears its end.
Alongside Binder, Torque Squad project has partnered with numerous other top racers from across the world of motorsport, including Juan Pablo Montoya and his son Sebastian, Joey Logano and Rene Rast.
Anzu Announces Video Games Veteran Jürgen Goeldner as Strategic Advisor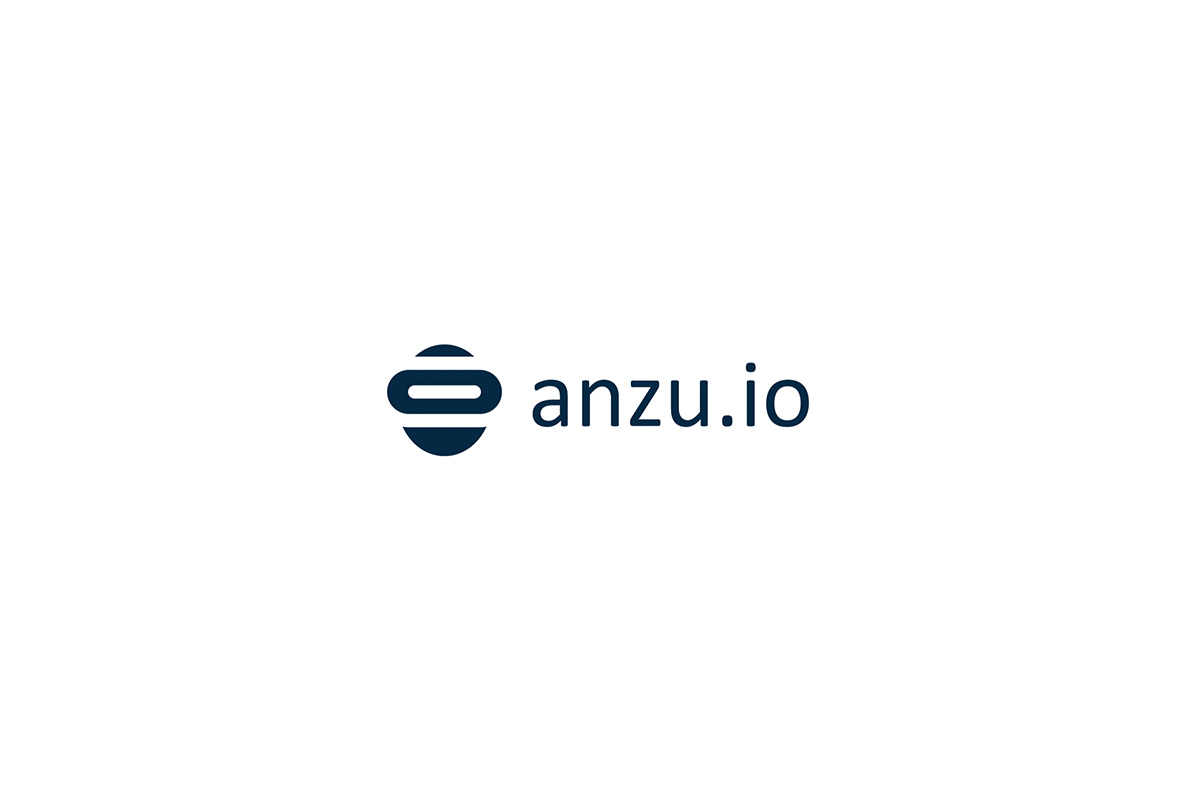 Reading Time:
< 1
minute
Anzu.io, the world's most advanced in-game advertising platform, announced the appointment of gaming industry veteran Jürgen Goeldner as its newest strategic advisor supporting Anzu's premium video games growth.
Goeldner brings his vast knowledge of the industry to Anzu, with a career spanning some of the best-known gaming studios, including Square Enix, Eidos, THQ and Focus Entertainment, where he served as CEO from 2018 to 2020.
Guy Ben-dov, EVP of Business Development at Anzu, said: "I'm excited and honored that Mr. Goeldner has agreed to join Anzu as an advisor to play a pivotal role in strengthening our relationships with Europe's leading AAA and indie game studios. He will add critical momentum to Anzu's mission of providing video game publishers with the best in-game ad monetization solution by establishing a reliable and consistent revenue stream that complements the experience and adds value to games."
Goeldner will join a well-rounded team of strategic advisors, made up of Founding General Partner of BITKRAFT Ventures Jens Hilgers, Ex-Global Chairman and CEO of Y&R, Global Marketing, and Comms Executive and author David Sable, Whalar CMO Jamie Gutfreund, Former VP Sales & Distribution Strategy at Take-Two Interactive David Cox, Krishan Bhatia, President, and Chief Business Officer at NBCUniversal, and Tom Simpson, former AdColony SVP who joined last month.
Jürgen Goeldner said: "The gaming industry never gets boring. For over 39 years I have been experiencing innovation in technology, platforms, content and business models. Anzu with its solution is the perfect example for a new model, and I am happy that I can support it within my industry network."
GREEN JADE GAMES UNVEILS NEW ARCADE GAME 'TAP TAP SPLAT'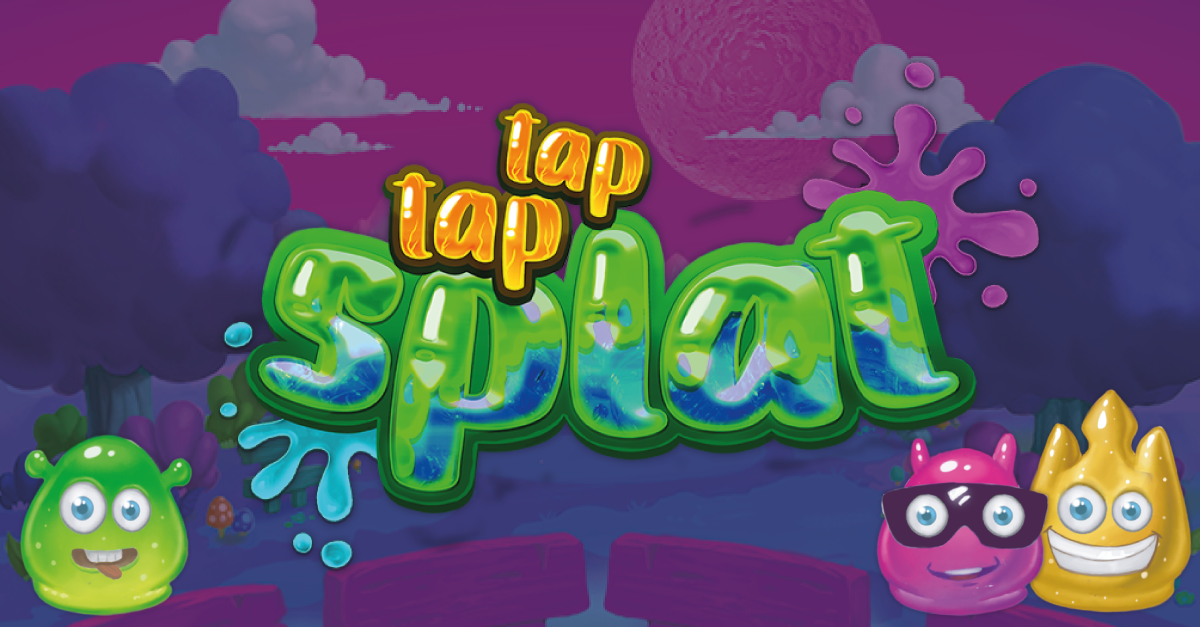 Reading Time:
2
minutes
New from skill-based arcade games pioneer Green Jade Games comes Tap Tap Splat, a cartoon whack-a-mole style game that allows players to bet on their splatting skills.
Tap Tap Splat invites players to choose a wager amount, then whack as many jelly monsters that pop up randomly on their screen as possible in one minute. Players tap on the targets to gain points and payouts, while avoiding the bombs that will deduct points if they're detonated.
It's the latest addition to the Green Jade lobby, which includes a suite of state-of-the art skill-based gambling games like Jade Puzzle, Casino Blocks, Cash Quiz, Cash Smash, Galaxy Wing and Speedy Candy.
The Arcade Lobby offers many different genres of games, from Brick Breaker, to Puzzle, and from Hyper Casual to First Person Shooter. Players can also take advantage of special promotions and track their progress on leaderboards.
Green Jade has spent years researching, developing and building this brand-new vertical in the igaming space. Arcade games offer the same volatility, prize range and hit frequency as slots, but with a completely different interactivity and reward sensation.
Green Jade believes arcade games help operators grow their audience through the acquisition of players who wouldn't have previously been interested in sports betting or slots, generating increased revenues and more loyal players.
Mark Taffler, Chief Commercial Officer at Green Jade Games said: "Tap Tap Splat says it all really. It's inspired by end-of-the pier whack-a-mole games, but with a gambling element. Over the past 12 months, we've seen a huge growth in the audience for skill-based arcade and we believe that will continue for the foreseeable future. Tap Tap Splat is a great addition to our ever-growing lobby of games. Not just that but it's a great addition to any Casino's Lobby.  It stands up vs any slots out there today"