Roundtable: Marketing responsibly within a stricter environment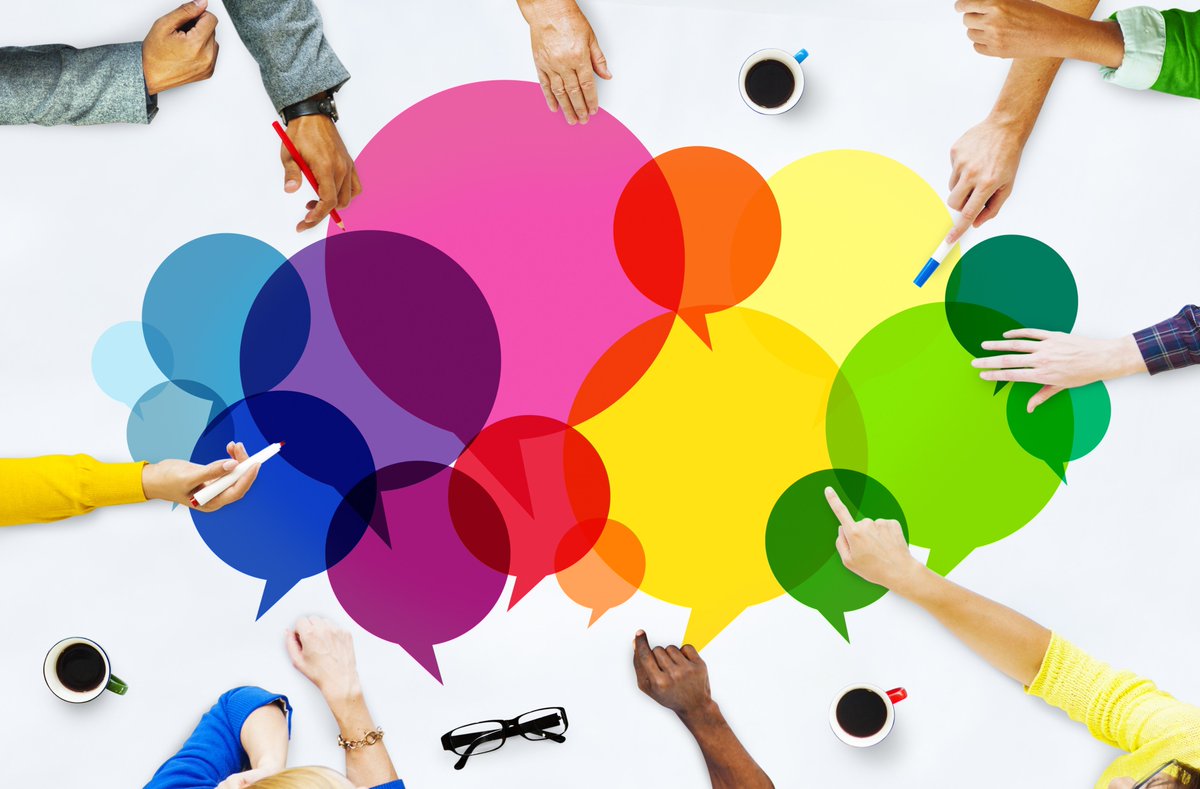 Reading Time:
6
minutes
With emerging markets and countries taking a stricter approach to regulation in recent weeks, the subject of responsible marketing remains high on the agenda.
As an industry we understand the importance of being safe and responsible when engaging with end users with marketing material, but how exactly are operators and suppliers working together to ensure that best practices are maintained on a daily basis?
We asked Daniela Speranza, Head of Compliance at Betsson, Liesbeth Oost, Sustainability Manager at Aspire Global and Peter Christian Noer, Head of Country Managers at Soft2Bet, to discuss the tools and measures that are being utilised to improve the execution of responsible marketing.
Given the increased scrutiny around marketing across multiple regulated markets, do you think more can be done at platform level to support operators in their efforts to be more responsible?
Peter Christian Noer: Yes and no, we believe the responsibility falls on every operator, to ensure its marketing practices are kept in line with regulations. However, the more tools that can be provided the better. Especially in terms of targeting, so that operators can filter out under-age people easily.
It all comes down to data and what opportunities the platform provider has in place, if the system is kept secure and a trusted source of compliant traffic, then increased marketing budgets will be allocated to the platform.
Overall, it is in everyone's interest that the platform can offer great protection, betting and data tools, although the responsibility of the allocated marketing budget should always fall on the operator.
Daniela Speranza: Yes, ideally platforms would be designed with responsible gambling considerations at their core, making it simpler for operators to achieve their objectives in this sense and comply with their ever-increasing obligations. For example, if platforms were to be tailored to cover market-specific legislation and advertising standards, I believe that it would be easier to protect the end-user, this of course being the ultimate goal of any responsible gambling requirements. The greatest thing about software is that it is plastic, and it can be moulded as we desire. This benefit must be used to our advantage as operators, always subject to the exigencies of the market competition, of course.
Furthermore, artificial intelligence and real-time alerting models can be integrated with platforms to provide efficient monitoring and analyses, enabling operators to interact proactively with players and ultimately providing end-users with the ability to make informed choices.
Liesbeth Oost: With AI and machine learning technology coming on in leaps and bounds in recent years, there's a lot more that providers can do for operators in this space. For instance, in the world of affiliate marketing, an operator can have dozens of affiliates and the operator is responsible for ensuring each one remains compliant. When platform providers invest in developing the right solution, they have the ability to offer greater oversight on affiliates. This leaves the operator open to a lot less risk, which is a huge step forward, especially as stricter marketing rules are being enforced.
The industry has embraced a lot of different aspects of sustainability such as responsible marketing in the last two years. It's easy to see how that is becoming more a part of the culture now, and this isn't purely motivated by a fear of getting fined. Embracing compliance has led to better business, so it is no surprise that doing so with responsible marketing, for which Aspire is a strong advocate, has had a similar impact. It would be fantastic to see those efforts replicated in the wider industry, which could only serve to benefit operators.
What are the key differences between different jurisdictions approach to responsible marketing?
Liesbeth Oost: There are massive differences between jurisdictions. However, one steadily emerging trend is the markets that have regulated most recently seem to be the strictest. In the Netherlands, which has recently introduced its new regulatory framework, penalties on advertising violations result in non-eligibility to apply for a license.
Elsewhere, the US is very serious about each business' role in the environment and its overall social governance. Embedding a culture of responsible gambling in a newly regulated country bodes well for the future of the market, promoting safer gaming experiences that players can enjoy.
Daniela Speranza: Whilst the intention of responsible marketing measures in different jurisdictions is more or less the same, namely, to reduce rates of gambling addiction and ramp up player protection efforts, especially for vulnerable groups such as problem gamblers and minors, there are key differences when it comes to how different jurisdictions approach it.
Certain measures in jurisdictions which do permit marketing are often similar regarding what can and cannot be included in communications regarding marketing material. For example, requiring ads to be socially responsible, not targeting minors or portraying sexual content.
At Betsson, we believe that advertising is vital for channelisation. Associations like the European Gaming & Betting Association's (EGBA) are aiming to set long-term standards for gambling advertising content in Europe. Betsson is a member of EGBA and follows its Code of Conduct on Responsible Advertising for Online Gambling with a firm commitment on responsible gambling.
Peter Christian Noer: I wouldn't say that there are many differences. Overall, they are quite similar with each jurisdiction having a unique trait. For example, some regulators will want a license number included in banners whereas others don't mind.
The main rules to follow are quite consistent, such as not targeting minors, following good marketing practices, indicating terms associated with offers, offering full terms and including references to responsible gambling helplines or services.
Perhaps one of the biggest differences between jurisdictions is how many disclaimers need to be included. However, in my opinion, this doesn't serve much of a purpose. In certain jurisdictions, regulators differentiate the number of disclaimers based on the market channel, as some allow for more to be included. However, this allows these regulators to bloat the requirements. I personally fail to see the point of including several disclaimer sentences in marketing messages, no one reads them, and, in any case, they are available online.
What sort of solutions does your company provide in supporting operators with their responsible marketing efforts?
Peter Christian Noer: As an operator ourselves, we mostly rely on the tools provided by partners at our disposal. In general, we maintain a strong level of communication with our provides and external partners.
We also normally work with partners that have operated within the industry before, since they have experience with special regulatory, technical and business requirements. More importantly they'll also understand that our iGaming industry probably has more restrictions than others.
Since players' trust is crucial in all markets, it's also important that we as an operator market ourselves in a responsible and balanced manner. We also ensure that we stay within the guidelines and not go outside of them. Facing courts for marketing violations not only hurts the operator but the industry as a whole. We must acknowledge that we are an easy target and that we should all work collectively to improve the presentation of our offers so that they are clear and fair, otherwise future marketing restrictions will continue.
Daniela Speranza: Betsson understands the importance of identifying early signs of potential gambling-related harm and with this in mind, constantly invests in technology to develop automation and tools to help identify end-users at risk, such as late-night gamblers, chasing losses, heavy spenders, frequent depositors and limits being changed frequently. Our in-house built RG Prediction Tool with the help of various other reports, alerts and escalation processes is in use by a dedicated safer gambling team that is collating all data, analysing, and using the outcomes for interactions and interventions.
Betsson also ensures that marketing and advertising efforts are conducted in a socially responsible manner. Marketing and advertising communications are not aimed at, nor appeal to, underage persons (i.e., any age below the legal age for gambling in any jurisdiction where the communication is targeted) and carry appropriate warnings about underage gambling.  By way of example, no logos or names of gambling products or services are found on products intended to be used or worn by underage persons. Advertising is not shown on any websites that children may frequent; YouTube and social media content are age-gated; celebrities or prolific persons are not used in marketing if they are under the age of 25, and persons that are shown, are shown to be gambling responsibly, for example no links to alcohol and gambling together.
The Compliance team is well integrated with the marketing teams and provides guidelines and training so that marketing is responsible and meets the various regulatory standards of moderation. Furthermore, the Compliance team oversees these functions to ensure that published marketing material follows internal guidelines and policies.
Liesbeth Oost: A huge challenge for most operators is how they monitor their affiliate partners to ensure they are always compliant. Overseeing every aspect of how multiple affiliates are performing is a massive task that cannot be done without the support of technology. To help with this, Aspire has partnered with Rightlander, which offers a range of solutions for affiliate compliance monitoring. Through its technology, we can identify affiliates bidding on client brand names, hijacking traffic and using their own tracking codes to intercept traffic.
Significant strides have been made in the world of machine learning and AI, which means that advanced platforms can actively optimise campaigns to a much greater extent and reduce the need for judgement calls on employees' part. Most importantly for this issue, these tools can monitor a huge number of sites and flag any that may not be compliant in that market in an efficient manner.
Although our operating partners take care of their own marketing and relationships with affiliates, we are equipped to assist them in their operations and provide them with a service that ensures affiliates are not misrepresenting their brand.
Exclusive Q&A w/ Nick McDonald, Account Director at Fujitsu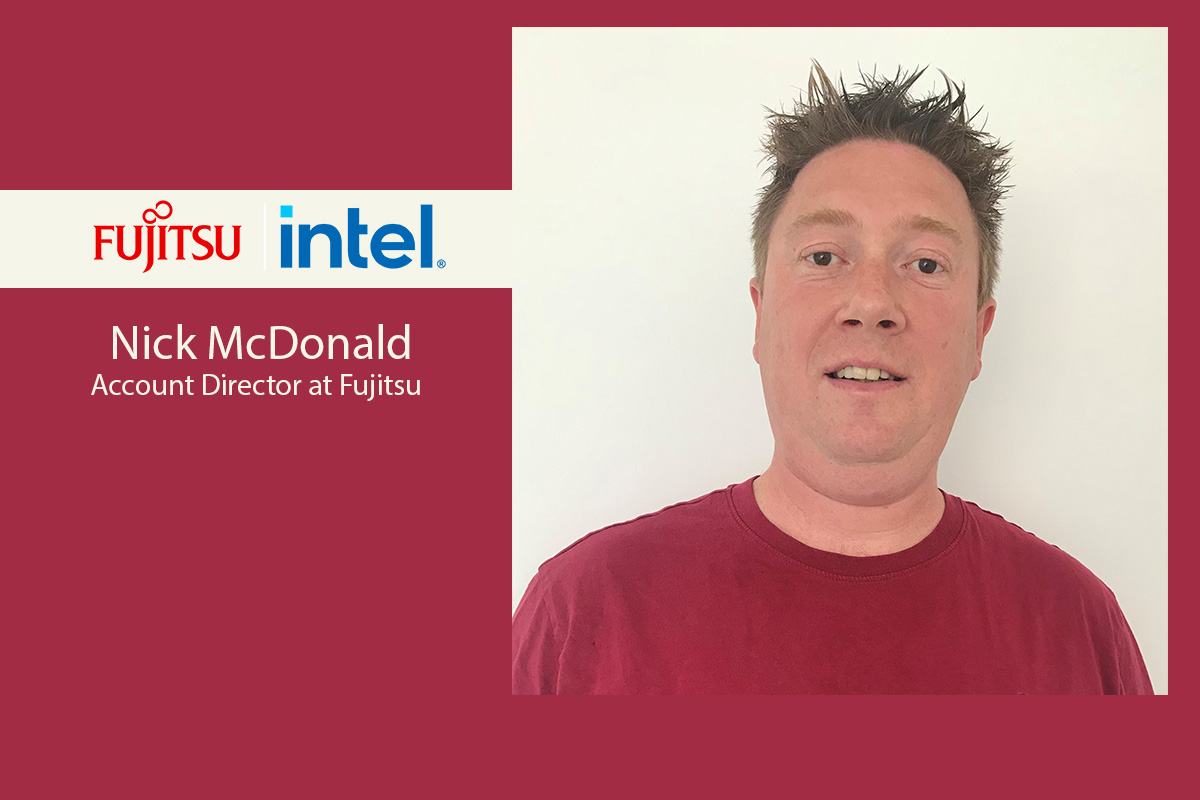 Reading Time:
3
minutes
Can you introduce yourself and tell us about your role at Fujitsu?
My name is Nick McDonald, and I am an account director at Fujitsu focused on iGaming.
Can you tell us about Fujitsu and its background in iGaming?
Fujitsu has been working with customers globally in the iGaming industry for around 7 years. In that time, we have continued to grow and evolve our offerings in this space and can now provide and deliver iGaming technology solutions alongside our partners in over 100 territories. Our latest campaign is also being supported by Intel, one of the leading tech companies in the world, with their experience helping us to take our iGaming campaign to the next level.
Can you tell us more about the iGaming products that Fujitsu provides?
There are a number of different offerings we have in the iGaming space. Our core is manufacturing data centre technology, focusing on hybrid cloud, servers, storage, and similar technologies.
However, how we deploy and support these tailored to iGaming companies sets our products apart. One of our primary offerings is PRIMEFLEX. This tried and tested technology solution has helped customers change how they approach cloud and data storage.
One of our main goals is to assist customers on their Cloud journey.  Many customers are in an area of Cloud Chaos right now, and we can help support them and work alongside them to help them navigate this and find new solutions in helping them choose the right cloud for the right workload.
We support this journey for iGaming customers by enabling them to utilise our Uscale offering. This allows customers to have their own on-premise technology infrastructure but consume it as a service, giving them the best of both worlds.
Your services to iGaming companies are largely based on data. Tell us about that
The amount of Data generated in the iGaming space is huge. We at Fujitsu, alongside Intel and our ecosystem of partners, can help iGaming companies by utilising skillsets and technology platforms to get the best value from that data and ensure any data generated is kept secure and compliant.
In terms of compliance and regulation, how can Fujitsu help iGaming companies?
Fujitsu, alongside our ecosystem and software partners, can stand up and support varying technology stacks in all regulated territories today. They can approach markets knowing they are backed up and supported by one of the largest global IT providers in the world.
Fujitsu is committed to sustainability, can you tell us more about that?
As a company, we have made a significant commitment to sustainability and have implemented various initiatives to address environmental and social challenges, The company's sustainability vision is centred around the concept of 'Human-centric Innovation', aiming to leverage technology to create a more sustainable and prosperous society. Our partners must share this vision, which is why we work closely with Intel on our iGaming products.
Who are you currently working with in the iGaming industry?
We currently work with a handful of the largest platform providers in the iGaming space, and we have predominantly been focused on these for the past few years. We are now beginning to look for more customers to help in this space following the success we have seen with our products.
Why should iGaming companies choose Fujitsu?
One of the biggest reasons iGaming companies choose to work with Fujitsu is our flexibility. We do not have a one-size fits all approach with our technology. Instead, we work with a range of Hybrid and Cloud software vendors to help customers on their journey.
We also have a huge ecosystem of partners we can work with regarding delivery or hosting within territory backed up by support from Fujitsu, one of the world's largest Global IT service delivery companies. We continue to be very people-centric and understand the need to pick up the phone and speak to someone about being able to deliver different forms of technology somewhere quickly.
Moving forward, how will you evolve your offering?
Fujitsu, with support from Intel, will continue to invest in our Hybrid Cloud offerings and our growth in the iGaming industry.  AI will also be a big growth area for us, helping to create technology stacks and solutions for AI. We also want to ensure customers are looking at AI for the right reasons and delivering these solutions for the better.
Exclusive Q&A with Paul Sampson, CEO of Lickd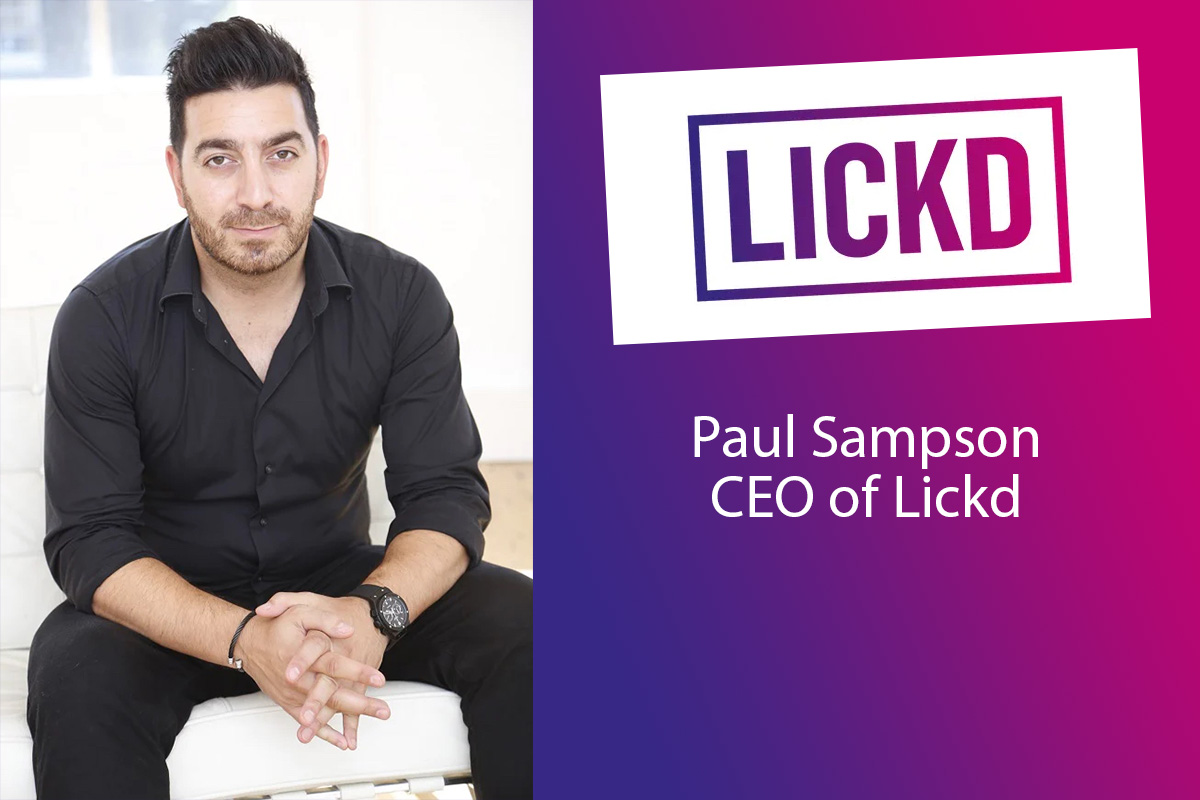 Reading Time:
5
minutes
One quick thing that came to mind after conducting the interview was: this man knows the industry. So Ladies and Gentlemen, meet Paul Sampson, CEO of Lickd.
For starterrs, Lickd is a micro-licensing and music solutions company that caters to the creator economy. If that sounds obscure, jump straight to the interview, where Paul Simpson talks in simple terms about Lickd and the present and future of the online music industry.
Q. Let's start with a brief personal profile. Tell us about your background and career?
A. I've been working in music licensing since 2005. I've worked specifically with stock music, commercial music, and more recently, exploring ways of strengthening the creator economy.
For around five years, straight out of university, I worked in television at a small production company, climbing through the ranks. Throughout this time, I encountered the difficulties of licensing music several times, and so began to take an interest in understanding the nuances and problems that needed solving.
I'd gotten to know several renowned music licensing companies, and in 2005, one of them, Extreme Music, offered me a job in New York and with that, I followed my passion and began my career jump into the music industry. Within about two and a half years in the role, they relocated me out to Los Angeles as the Head of US.
In 2010, a new role brought me back to Europe and I was a key figure in launching the European arm of another U.S. music licensing company. This time, it was not just stock music, but a focus on more commercial music, and unsigned independent acts.
After this, I knew it was time to start acting on the music opportunities that were becoming more prevalent with the boom of the creator economy, and so following that channel, Lickd was born in 2017.
Q. Now let's move on to Lickd. What led you to found Lickd?

A. Two words led me to found Lickd: Creator Economy. As social media became more prevalent in everyday life in the late 2000's, the opportunities for music and creators were plentiful and so Lickd was born. A few years later, as the effects on the media landscape following the pandemic have increased the creator economy twofold, we see even more opportunities to continue to seize the moment, and the market.
Lickd is the first music company to ever develop a major music solution for content creators of all kinds. We licence music from major labels and publishers, including current music that's in the charts and make it available for licensing, legally. Our unique software protects our users on the platform that they place music on, for example, YouTube and Instagram. Platforms like YouTube have built in music recognition software that identifies popular music being used in content, and presumes that all music uses are some sort of infringement of copyright, therefore, persecuting the creator and attempting to police them out of earning revenue.
Lickd's software is really the magic solution that the platform sits on top of to ensure that not only can creators licence the music but that they're taken care of and we're protecting their revenue all the way through to the end of the content journey.
Q. What is Lickd's specialty? 
A. What sets us apart is that we are unique in our offering. We're working with 10,000+ labels and publishers that are linked to the Lickd platform, including Universal, Warner, Sony, BMG and Kobalt. To engage labels and publishers like that and to preclear their music for any content vertical is something that was once largely thought impossible, but Lickd has made it happen and is helping to secure new revenue streams for creators globally.
Q. Could you talk about your work with key gaming powerhouses?
A. Gaming is obviously an enormous industry, bigger than music and film combined. Any content vertical with that sort of reach has a huge platform, a huge audience to work with and promote music too.
In terms of how Lickd got together with Fortnite and Epic Games; essentially music became part of their engagement strategy, and they started paying more attention to it. Senior teams were asking key questions like: 'how can we work with artists' and 'what sort of artist does our audience want to hear within a game'?
With this comes complexities around licensing and demographics. Gamers who are also content creators often live stream their content or create highlights videos for YouTube. At Lickd, we already know that in-video music on YouTube is an issue and so we collaborate with Fortnite to bridge that gap so that gamers can enjoy the wonderful events that are put on for them, while also being able to then promote and share that content in the ways that they normally would.
Whether this is for ancillary income or additional income on top of a salary, if content creation is a full-time job, Lickd protects creators on those platforms, to enable a more effective creation and lifecycle process for the content they're publishing.
Q. Could you briefly narrate the content deals you have with music companies and bands?
A. Over the past five years we've built a platform that is made up of popular music from 10,000 labels and publishers, including Universal, Warner, Sony BMG and Kobalt. We also work with lots of independent distributors. There's around 1.4 million songs on Lickd, and another 6 million delivered and waiting to go live. The vast majority of them would be emerging acts and we certainly do our best to help and encourage discovery on the platform.
Q. In what ways does Lickd help creators to monetise their content?
A. I think it's important to outline that wherever there is opportunity for the music industry online, it will require some sort of micro licensing commercial model, and some sort of proprietary tech, either to enable the licensing or to protect the end user.
That's where Lickd is perfectly positioned. Our mission is to democratise music for the world's creators. Our first product looked at creators as video content creators, but as the world changes and the digital landscape evolves, creators will also include builders in the metaverse and big brands on social platforms.
Q. How do you see the possibility of an AI text-to-background-music generator?
A. There's various ways that AI will impact music. It's something we're following closely and it would be foolish for anyone to suggest that any part of the music industry isn't already seeing some element of business being affected directly by AI. So far we've seen AI generated songs, well known songs of one artist being sung in the AI voice of another, and the fact that chords and melodies can be created by simply inputting into an AI, and we're always expecting more.
The uptake of AI in music creation won't be instant, but at some point, creators will become of faith with smart tools that allow them to generate music through these new means for use in videos. Although, once created, that music will still need to be licensed, and there will be commercial models that give users access to the tools and/or licensing opportunities for the music created by said tool.
In the metaverse, there will be music collaboration spaces and music  production event areas or venues. Generative AI is useful for creating 'music stems', and building a sort of catalogue of music elements that can then be used by people collaboratively to start making an entire song – something that was not happening in the past.
An AI can continuously keep churning out new beats and new melodies and new riffs and new instrumental sounds, and people will get together to create music on the fly, and that will require AI generative tools at some scale. I think you'll see things like musical skins, where Avatars might want their own soundtrack or music identifier. How do I know someone entered the room? Well, I just heard their music handle to signify they're here. Like boxers have ring walks, there'll be a version of that somewhere in the metaverse.
We know that there are music metaverses and venues, and metaverse platforms based around music creation already, and there are others on the way. A good example of this is Pixelynx, Deadmau5's music based metaverse platform. He founded the platform, one that was completely based around the music, but then was acquired by Animoca Brands, a brand with a broad portfolio of web3, blockchain and traditional games, which is a huge web3 holding company, so from launch to exit, Deadmau5 did very well out of the partnership.
Artificial Intelligence and online poker: will technologies change the future of the game?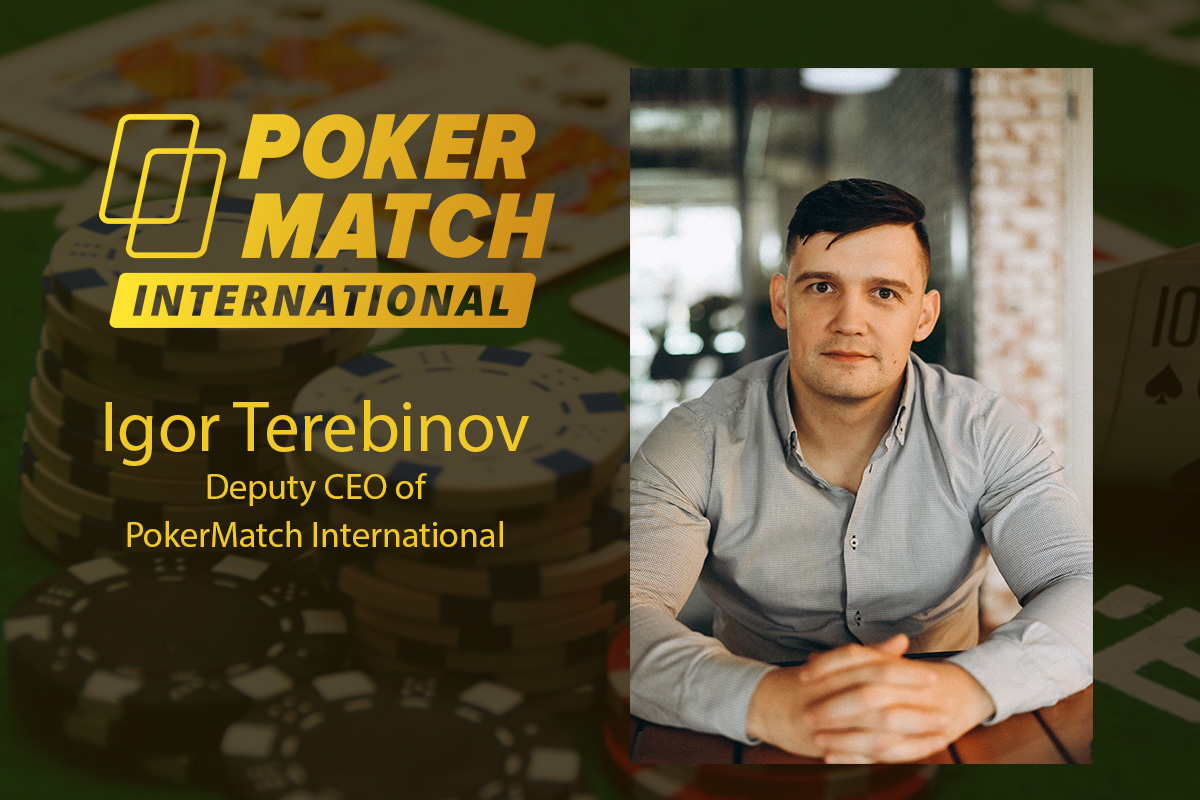 Reading Time:
4
minutes
Today we sat down to talk with Igor Terebinov, Deputy CEO of PokerMatch International, about whether artificial intelligence could kill the future of online poker
AI can launch a new era of poker
The world's coding geniuses have always considered poker to be the most complex game. Whereas, for example, all pieces are clearly visible on a chessboard, and the strategy itself is calculated for many moves ahead, in poker, the cards of all opponents are closed, so the winning options were selected based on incomplete data. Nevertheless, the machine with a specially launched program managed to master the methodology of using the well-known bluff. Before that, it was believed that machine intelligence was incapable of deliberate provocation and that only a human could bluff in poker.
Speaking about the beginning of a new era of poker, we can say that we are all already in it. Poker is a game that never stands still and is constantly evolving, and we can already see how much it has changed since its creation or over the past few years. However, it's too early to say that AI will replace human speaking skills. It can be argued that artificial intelligence can make a significant contribution to the development of poker and change its dynamics, but it is a mistake to believe that it will start a new poker era. The game of poker is a challenging task for AI as it requires decision-making based on uncertainty and incomplete information. Thus, AI can help players make more informed decisions and improve their game strategy, but it cannot completely replace a player.
It is expected that the development of artificial intelligence will have an impact on poker as the technology improves over time. Currently, artificial intelligence is not flexible enough in terms of strategies and is very expensive to use. Therefore, it is not yet used in real online games.
How artificial intelligence is used in poker
I have to admit that artificial intelligence can be a useful tool for poker players, helping them to make more informed decisions and improve their game strategy. However, it is important to understand that the use of AI in poker does not guarantee victory at all, as the game of poker depends primarily on random factors and the intellectual and psychological skills of players.
AI in poker can perform the following functions:
Game strategy development: AI can be used to develop optimal poker strategies that can help players make more informed decisions during the game.
Data analysis: artificial intelligence can analyze large amounts of data that can help determine optimal strategies and predict game outcomes.
Probability analysis: AI is able to analyze the probability of a particular combination of cards appearing on the table.
Predicting opponents' actions: analyzing the behavior of opponents and predicting their actions during the game.
Determining the opponent's level: analyzing the opponent's gaming style and determining their level. This can help players adapt to the opponent's playing style.
Ethical and legal implications of using AI in poker
First of all, it should be remembered that the use of artificial intelligence in online poker is illegal in many countries and can lead to serious legal consequences. As I have already mentioned, the game of poker is based largely on human skills, such as reading facial expressions, making strategic decisions, and understanding the game and behavioral characteristics of other players. Using AI to influence the outcome of the game contradicts the ethical principles of the game and may harm the experience of other players. If you personally want to improve your poker skills, artificial intelligence will not help you in this, but will only harm you. After all, over time, you may lose your intuitive abilities and skills of behavioral characteristics of your opponents.
Moreover, the use of AI can lead to a threat to player privacy, as some of them can access poker players' personal data and use it for their own purposes.
Can AI "kill" the future of online poker?
I would say no, it is almost impossible. Yes, artificial intelligence can harm gaming in its classic sense – users will play for money, not pleasure, using AI algorithms and tactics. Players may stop improving their skills by trusting artificial intelligence. Some argue that AI may kill the original spirit of the poker game, as the winner may no longer be the one who can read opponents and calculate everything in advance, but the one who can memorize the most patterns and apply them in the game.
That is, AI can harm online poker, but it does not mean that it will completely replace human intelligence in this game. After all, poker is a game that requires not only computational abilities but also intuition, experience, and the ability to read other players.
In general, the prospects for the development of artificial intelligence in the field of gambling can be useful if they are used to create fairer and safer conditions for the game.
The future of the poker industry in general
The poker sector has long been one of the most popular and profitable gambling industries. In recent years, the online poker market has expanded significantly thanks to innovative technologies that continue to be constantly introduced into the game. Therefore, all indicators and favorable development conditions point to an increasing demand for online poker among users.
Gamification will become a separate development vector. Gambling will increasingly move towards gamification, become faster and more interesting. We can already see trends when users choose a platform to play not because it has the best conditions, but because it has some unique feature, you can boost your level, character, get achievements, etc. To some extent, our niche competes with games, video hosting, and other entertainment platforms where users come to get their own kind of dopamine.
Let's not forget about artificial intelligence. In the future, AI will definitely be used to create interesting and dynamic gaming situations that will adapt to the player's level and style of play. Also, AI can be used to create more realistic virtual opponents using VR technologies that will take into account all possible game development options.
The use of blockchain technologies in poker will also grow rapidly. Blockchain will be used to store and exchange information between players, such as game history and results. This will help to increase the transparency of the game and reduce the possibility of disputes.