Parimatch appoints Dmitry Sergeev to lead Eastern European expansion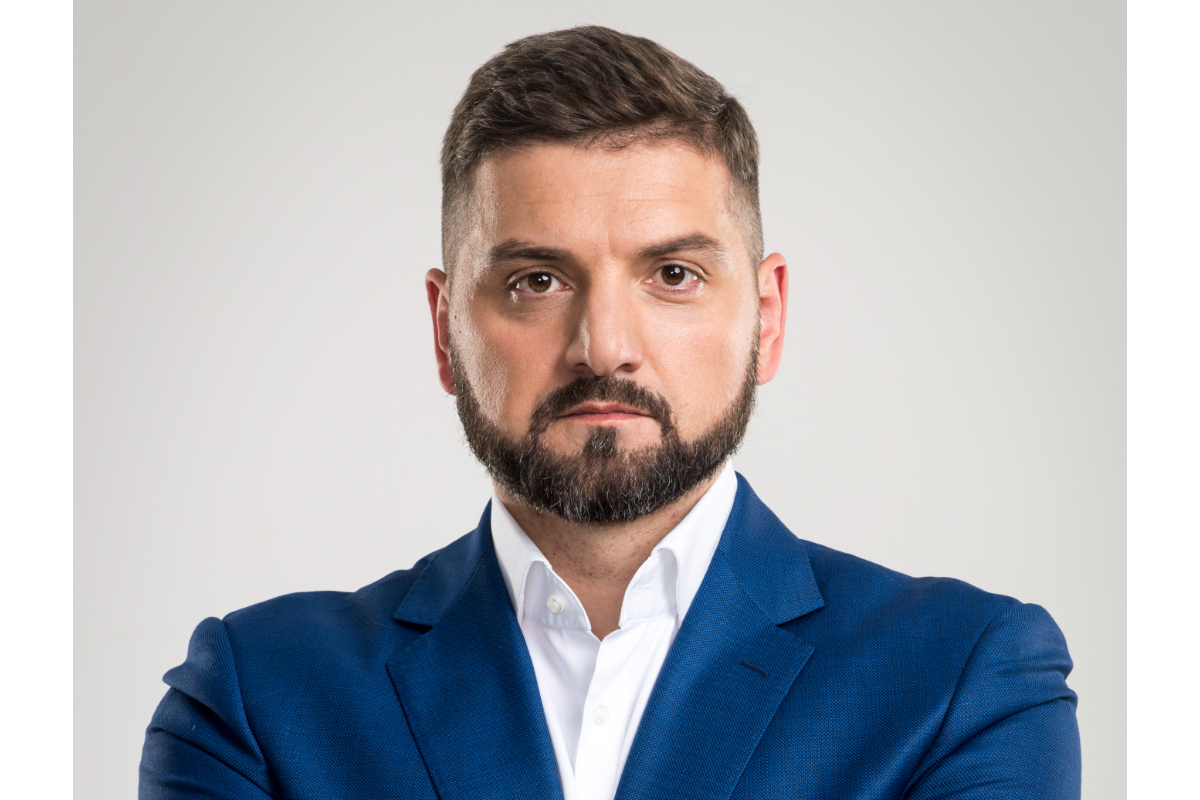 Reading Time:
2
minutes
Parimatch Russia (a franchise-based partner of Parimatch Tech) has announced its latest move as it eyes further rapid expansion across the CIS and Eastern European (CEE) Regions, with the appointment of Dmitry Sergeev.
Formerly CEO of Parimatch CIS, Sergeev will be tasked with developing the brand in Russia, as well as taking charge of Parimatch Tech's franchise implementation as Parimatch Russia separates from Parimatch CIS to develop independently, effective at the start of next year.
As part of its separation, Sergeev will also take charge of Parimatch Russia's expansion across the CEE region based on local betting licences.
Parimatch CIS will now be headed by Yuliya Leshkova, current Deputy CEO Parimatch Belarus, a key veteran of the company for almost a decade, with her appointment following a track record of consistent outstanding quarterly growth across the Belarusian market.
Despite the changes, no additional structural transformations of the Russian based arm of the company are expected to be announced.
Led by its current CEO Ruslan Medved, Parimatch Russia will aim to continue to target its recent legacy of outstanding growth across multiple sectors. More specific development plans for the Eastern European regions will be announced later next year.
Commenting on his appointment, Dmitry Sergeev, who will be responsible for the development of Russia and new regions in Eastern Europe, said:
"Russia represents a huge potential for future growth, and our continued expansion across the region increasingly demands more and more from each of us on the team, which I'm delighted to be leading.
"Our franchise-based development in the Eastern Europe is a new direction and will prove a highly ambitious challenge massive that both myself and our team will relish. Always dedicated to delivering the best, we will do our utmost to deliver upon the expectations of our shareholders and raise brand awareness in Europe.
"I appreciate the cooperation on the part of the holding and stand proud of the achievements we have earned together. Each of our CIS regional markets have evolved into a strong business unit demonstrating great financial performance and exponential growth. I wish all the best to Yuliya in her new role and will support and help her in every way possible."
Already considered an established figure at Parimatch, Sergeev was appointed to Parimatch CIS in May 2020 as part of the brand's business development ambitions across its core markets – with his leadership proving integral to the company's closing of 2021 with its key goals met.
Under Sergeev's leadership, Parimatch CIS has recorded exponential growth across its core markets, while simultaneously tripling the base of active players across all CIS regions where the brand is live.
With extensive experience across marketing, business development, and commercial growth, Sergeev was the founder of "Championat" in 2005, which is now considered one of the major sports media platforms across Russia and the CIS region.
Between 2016 and 2019 Sergeev played a crucial role in establishing Parimatch as the first international betting player on the Russian market, having previously served as CEO for bwin Russia. In 2019 and 2020 Dmitry Sergeev was ranked among the leading top managers in the Top 1000 Russian Managers, a rating organised by the Association of Managers and Kommersant Publishing House.
Recipient of multiple additional accolades, the international Bispo Awards presented awarded Sergeev Discovery of the Year award for his work with Parimatch CIS in 2020, and later that year MarSpo Awards rated him one of the top 100 sports industry managers. In 2021 Sport Business Awards acknowledged him as Manager of the Year.

OKTO delivers ground-breaking e-Voucher cash payments solution to MaxBet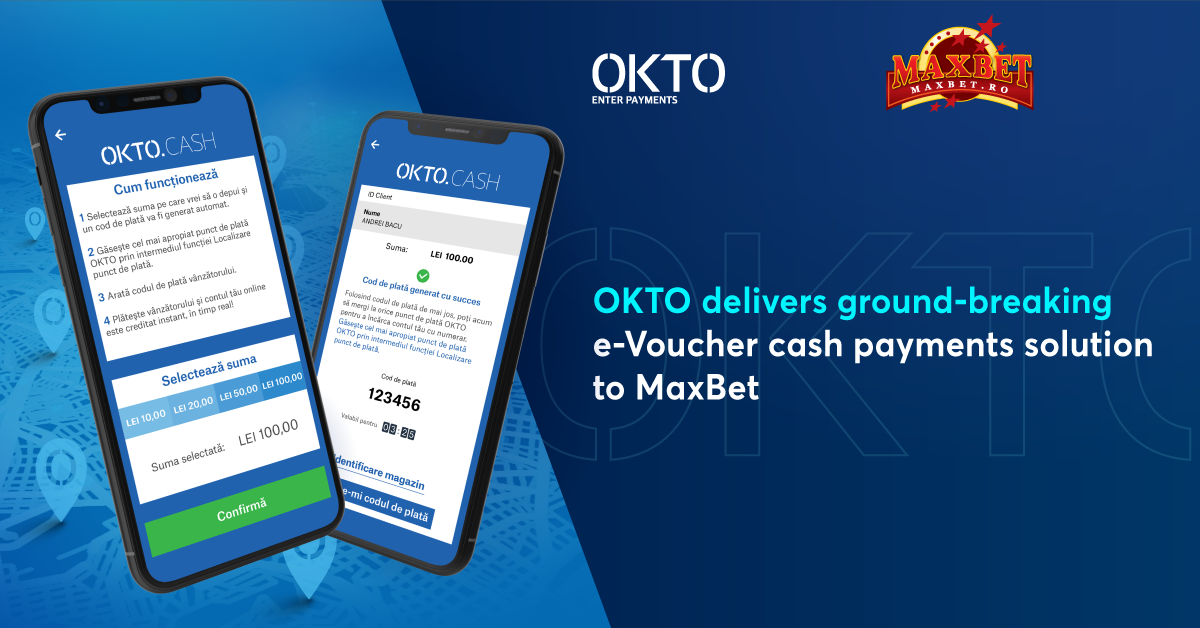 Reading Time:
2
minutes
OKTO, a leading fintech company powering digital payments, delivers its OKTO.CASH solution to Maxbet in Romania. Maxbet.ro users can now top-up their iGaming accounts via secure, fast, and easy e-Voucher cash payments.
"A ground-breaking e-Voucher cash payments solution delivered by the market-leading digital payments provider in the gaming industry space" is how Victor Rusinov, CEO of MaxBet.ro heralded the company's exciting new partnership with OKTO. The payments partnership has been tailored to meet the specific requirements of MaxBet.ro which was established by a group of casino enthusiasts with a wealth of industry experience to deliver the best online gambling services available to Romanian players and is now one of the biggest operators in the market.
Explaining the significance of the partnership and how it works, OKTO's Romania Country Representative Liviu Popovici, said: "Our proprietary technology is fully integrated into the MaxBet.ro mobile app and website which enables customers to replenish their accounts in real time via OKTO.CASH. It means that players can load their online accounts without having to leave either the operator's mobile app or their site. The OKTO.CASH journey is seamless and consistent with the demands of 21st century consumers who want and expect a convenient, streamlined, zero-hassle eCash solution."
He added: "There's no such thing as a one size fits all solution, instead OKTO works with the operator to establish a payment method that meets the needs of the market and is adjusted to satisfy local preferences. The topping-up process is not only straightforward and easy to use but it can also be undertaken in real time and at over 16,000 point-of-sale in the region."
Victor Rusinov, CEO of MaxBet.ro underlined the importance of selecting the correct payments partner and one with a track record of working with leading brands across numerous verticals. He said: "Trust and integrity are at the core of our relationship with OKTO. Our collaboration with OKTO started out of the wish to offer the ideal solution for users who enjoy all the benefits of online but still prefer to transact offline. We are always looking for new ways to facilitate our players' experience and the fact that they are now able to top up their online player accounts instantly in a fast, easy, and secure way, gives us confidence that it was the best decision. We have been impressed by the technology, which is tried and tested, and by the brand's ability to deliver a next-gen mobile-first experience that's reliable, seamless, and secure."
EGT Interactive Will Join Gaming Industry Exhibition in Kyiv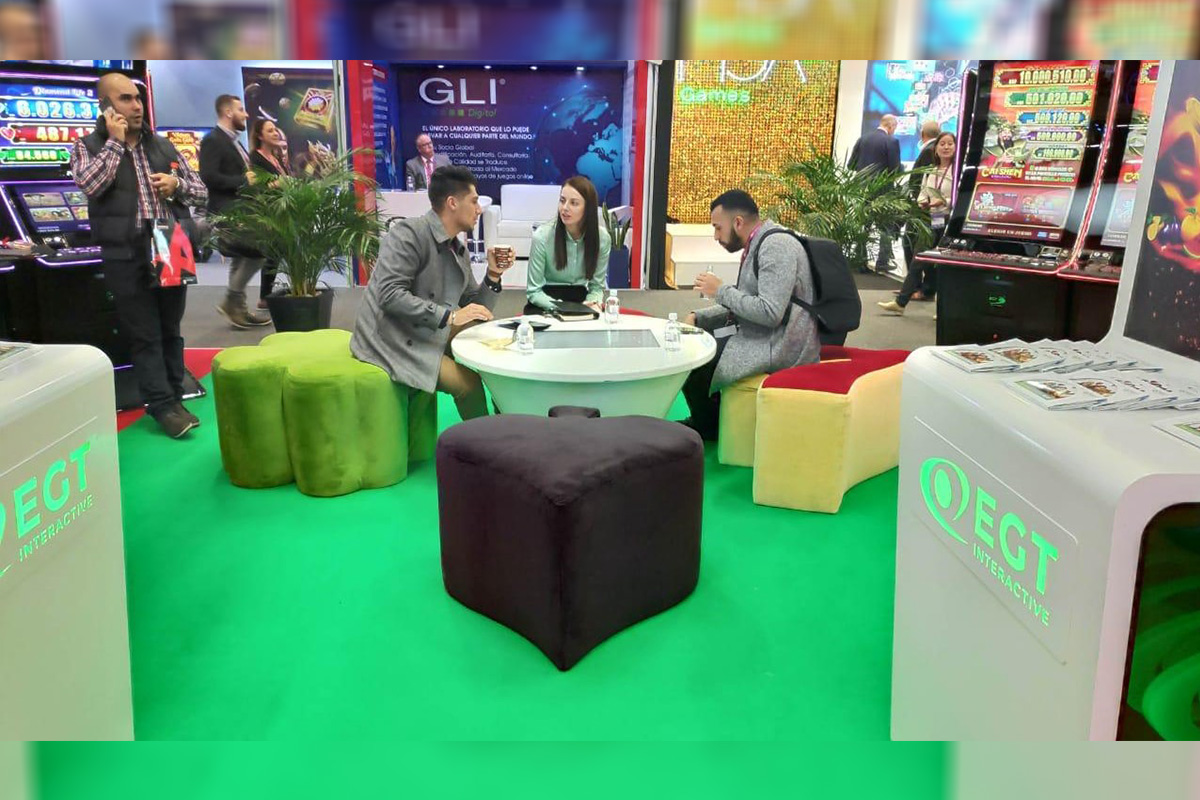 Reading Time:
< 1
minute
EGT Interactive is all set to participate in the Gaming Industry Exhibition in Kyiv. The event will take place at the International Exhibition Centre in Kyiv, Ukraine, on 24-26 November 2021.
This specialised exhibition is ranked in the top seven world events of the gaming industry and will cover urgent issues of the entertainment enterprises.
The EGT team is looking forward to meeting their partners in person at stand 301 to network, share ideas, and present EGT's innovative content. The company will introduce its newest video slots at the exhibition.
Todor Zahariev, Managing Director of EGT Interactive, said: "We are happy to attend Gaming Industry for a second time this year and present our innovative content!"
Spinomenal enters Belarusian market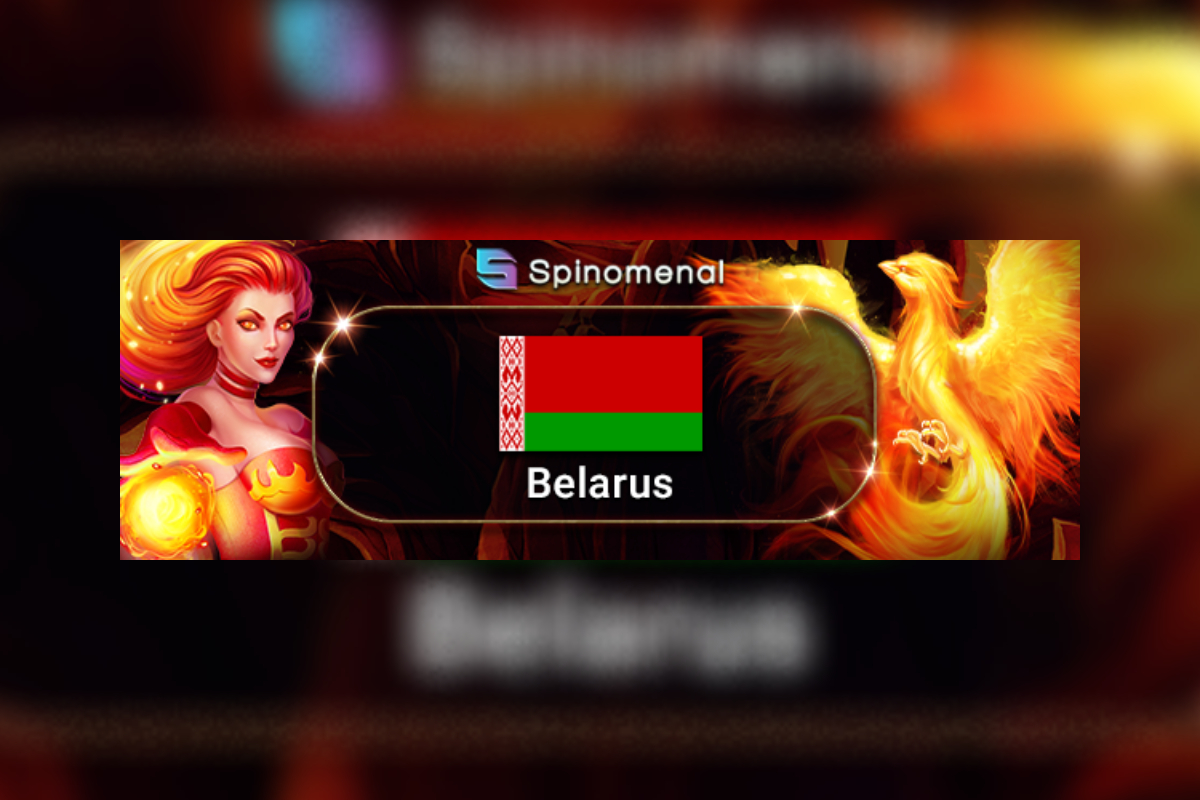 Reading Time:
< 1
minute
Spinomenal, the leading iGaming content provider, has been awarded its certification for the Belarusian market. Operators in Belarus can now gain access to Spinomenal's exceptional catalogue of HTML5 slots.
Spinomenal remains committed to its expansion plan that revolves around supplying its content to the leading iGaming jurisdictions across the world. The Spinomenal games portfolio includes renowned titles such as Egyptian Rebirth II, Demi Gods II and Lucky Jack – Tut's treasures.
The Belarusian certification leads on from certifications most recently secured for Croatia and Spain. Each new regulated market creates a well-defined strategy for Spinomenal's business objectives.
Spinomenal's CEO, Lior Shvartz, commented: "Belarus has great potential as a regulated market with considerable upside for Spinomenal's long-term strategic mission. We look forward to establishing many mutually beneficial partnerships in the region."