Bidstack continue commercial progress with two new partnerships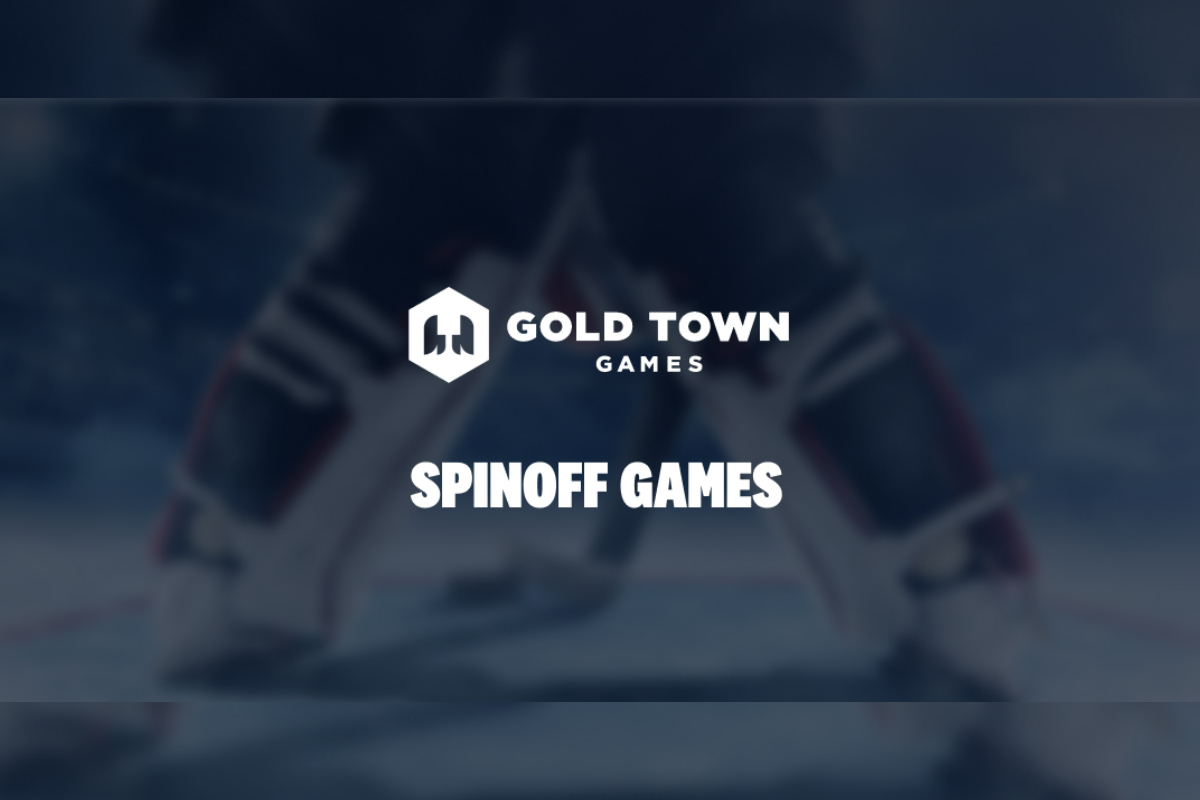 Reading Time:
2
minutes
Bidstack, the leading in-game advertising platform, has announced two new gaming partnerships that will expand the company's global reach and continue the strong commercial progress they have seen so far in 2021.
The new partnerships will see Bidstack deliver non-intrusive in-game ads for Gold Town Games (World Hockey Manager) and Spinoff Games (Disc Golf Valley) as they look to capitalise on a new, incremental revenue stream that is designed to protect their artwork and most importantly, respect the experience of the player.
World Hockey Manager is a mobile game that is available across iOS and Android devices, it allows players to create and control their own ice hockey club. It is the world's first mobile hockey manager game and will feature in-game ads and in-menu ads delivered by Bidstack. While Gold Town Games have integrated Bidstack's SDK to create a new sustainable revenue stream that sits alongside their existing monetisation strategies.
Disc Golf Valley is a disc golf game that allows players to take on a collection of spectacular disc golf courses around the world whilst competing in tournaments and playing against their friends online. The game, which is available on Android, iOS and PC, was released in June 2021 by Spinoff Games. The in-game ad placements fit in seamlessly with the gameplay and feature around the starting tee of each course as players prepare to take on each challenge.
Of the new partnerships Antoine Jullemier, Head of Supply at Bidstack said "We are delighted to be partnering with Gold Town Games and Spinoff Games.
These partnerships diversify the audiences brands can reach in-game with Bidstack. More importantly though, they empower our gaming partners to continue creating great games with a monetisation strategy that respects their artwork as well as enhancing the gaming experience which supports customer acquisition and retention."

Pixion Games Announces Esports-focused Web3 Game Fableborne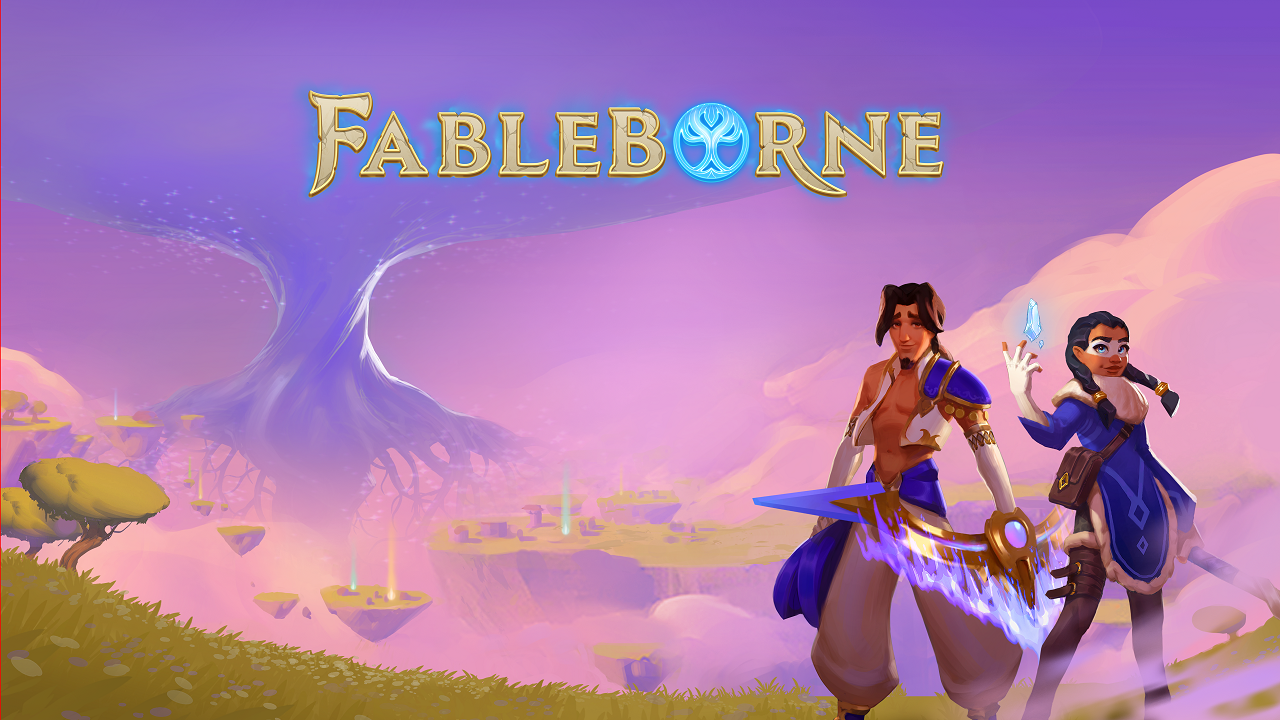 Reading Time:
2
minutes
Pixion Games has announced their first game, Fableborne, available from later this year. The London-based studio has formed to build competitive multiplayer mobile-first experiences that are accessible for everyone in bitesize sessions.
The game, which has been under development for more than 18 months, is an action RPG blended with strategic base building, created by seasoned industry veterans with experience at leading studios and publishers including Konami, Blizzard, Riot, King, Sony, Wargaming, Pixonic, Ubisoft and NCSOFT to name a few. Over the last two-and-a-half years, Pixion Games has been prototyping, testing, and killing games multiple times to validate the fun gameplay, before turning it into the extensive production that Fableborne has become today.
Fableborne's core gameplay loop is easy to pick up and does not requires a huge time investment, but still provides a deep and engaging experience to keep players challenged.
Introducing Lunchtime Esports
With Fableborne, Pixion is introducing a new category of competitive play, "Lunchtime Esports", a unique concept that brings the world of esports to everyone at their own pace. Living under the "Pixion League" banner, the experience takes an asynchronous approach, meaning competitive play happens whenever suits the player, all in-app.
Unlike traditional esports, the easy to pick up nature of Fableborne means that even players with little time can enjoy the game and reap the rewards of competitive play. However, the depth and complexity deliver an engaging ongoing challenge as players explore the lore and venture into the mysterious Shatterlands at their own pace, building their standing in the "Pixion League" as they go.
Play to Own in Fableborne
"Play to Own" disrupts the usual "Pay to Win" and "Play to Earn" models in mobile and blockchain gaming. In Fableborne, players can acquire digital assets through a direct purchase, or by playing and accumulating rewards in Pixion League. By making Heroes and many more aspects of the game NFTs, Pixion is giving players an option to truly own their customised Heroes, islands and other in-game items, making players' investment valuable without requiring them for progression.
Ultimately, Pixion wants to create a fairer economy by making NFTs more accessible to all players. In this case, players can start playing for free, progress, gain rewards and claim their NFTs. Pixion aims to drive a strong, player-powered game economy that is meaningful and engaging for all levels of player.
"Fableborne is a competitive mobile-first multiplayer game, but it doesn't demand an unreasonable amount of players' time. Players can have a fun, rewarding and enriching experience, battling other players or completing quests, creating smart and powerful strategies over their lunch break or as they travel. We all know the struggle of finding the time to have satisfying gaming experiences and keeping up with the competition. Fableborne is the antidote to this – a new category of esports games that fits around your lifestyle and plays the way you want it to," Kam Punia, Founder and CEO of Pixion Games, said.
Get 50 free spins at Joo casino for signing up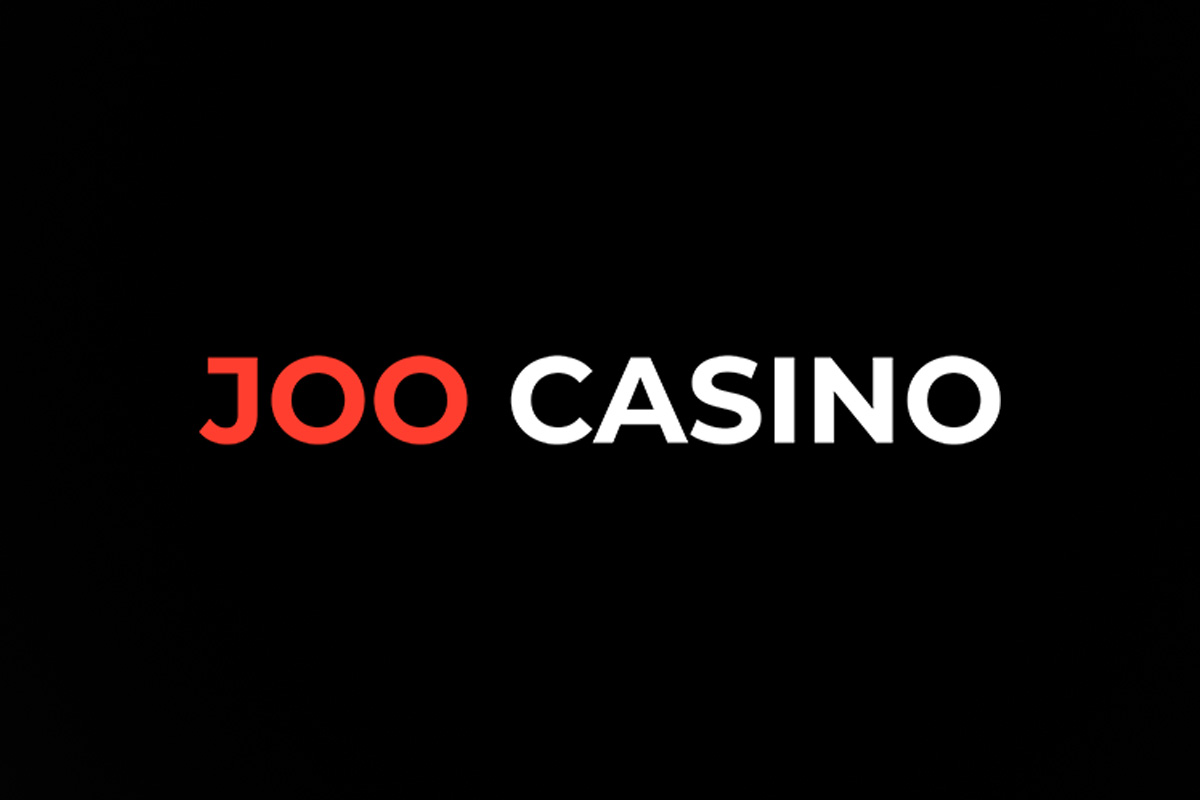 Reading Time:
7
minutes
No Deposit Codes for Joo Casino in 2022
Joo Casino is a modern online casino with a colorful interface. Joo Casino offers online gaming services in three languages ​​and supports multiple currencies. Some of its most popular features are weekly free spins, a selection of Bitcoin games, a generous welcome package, and loyalty rewards. The online casino also has over 200 progressive jackpot games that can get you rich quickly if you're lucky. The total jackpot at Joo Casino is in the millions, so there is a lot of money just waiting to be won. The gaming environment at Joo Casino is safe as the online casino has implemented the latest security technologies and a strong anti-fraud system. In addition, it encourages you to play responsibly by using various gambling management tools. The most attractive feature of an online casino is the no deposit bonus. You can read more about this later in the review.
What is No Deposit Bonus?
A no deposit bonus (or no deposit bonus) is a type of casino promotion that provides players with money when they open an account or try out a new game without making a deposit. No deposit bonus for Joo casino can be attributed to bonuses that give money to play in a casino. Players are credited with money to the account, while there is no need to make a deposit, and the chances of winning real money remain. So no deposit bonuses offer a great opportunity to try out a new casino or a new game with minimal risk. Typically, online casino sites use no deposit bonuses to attract new customers, promote a new game, or reward loyal players. Thanks to this offer, players can try something new in the field of gambling without risking their own money. Online casinos can also provide a no deposit bonus on some new games so that visitors can play them without depositing their own money. Online casinos usually offer two types of no deposit bonuses: paid (cashable) and non-paid (non-cashable). A paid bonus allows the player to take both the provided bonus money and the winnings. But an unpaid no deposit bonus cannot be withdrawn, because the casino deducts it from the total winnings. Most virtual casinos offer symbolic amounts of no deposit bonuses. For example, from 10 to 50 dollars. Rare gambling establishments are ready to give players amounts from 100 to 200 dollars. Sometimes, instead of money on the account, players are given free spins of the reels. You can make 10-20 free spins on the slot specified in the bonus rules. The bet and the number of lines, in this case, are fixed. The casino administration chooses them independently before providing a bonus.
How to Find No Deposit Bonus Codes for Joo Casino?
There are several types of no deposit bonuses and you can get them for various actions. Such bonuses are paid out in the form of bonus money or free spins. Let's consider each of them in more detail.
No deposit bonuses with money withdrawal
This is the type of no deposit bonus for registration, which can be withdrawn and withdrawn immediately. He meets quite rarely. Its main advantage is the absence of mandatory wagering. In order to receive it, the casino sets additional conditions. For example, a gaming club may require a mobile phone number to be linked to an account. However, such promotions are rare today and there is no such bonus in Joo casino at the moment.
No deposit promo codes and coupons
Joo Casino offers players bonuses for a special promotional code. Most often, such codes can be obtained from friends who are already playing at the casino. In addition, the gaming club sends them by e-mail, or SMS or publishes them on social networks. All current promotional codes are published absolutely free of charge. A no deposit bonus code for Joo casino is a bonus code after entering which the client receives a reward. This type of bonus gives free spins or real money to the account. Activation occurs automatically immediately after registration or in your account in the "Bonuses" section. All coupons have a limited expiration date. They must be used before their completion. With the help of a promo code, you can start playing online slots with a no deposit bonus, and check their functionality and RTP without risking your money.
No deposit signup bonus
This is the most common type of encouragement for new players. The bonus is issued for the creation and verification of an account. It is paid out in the form of bonus money or free spins. The no deposit bonus for registering at the casino is relatively small. It is intended for the client to get used to the gaming club, and to study the features of the slots and their additional functionality. Free deposit upon registration is paid out only once. Read on to find out how to get this bonus and wager.
How to Activate No Deposit Bonus Codes for Joo Casino?
To get Joo casino no deposit bonus codes in 2022, you need to fulfill a few simple conditions:
register on the official website of the gaming club;
log in to your personal account and fill in the required information;
confirm personal details.
Free spins or cash are awarded to players automatically. However, if the player has received a promo code, then it should be entered in a special box or follow the referral link. Often, at Joo casino no deposit bonuses are awarded for registration. Some gaming clubs encourage regular customers in this way in honor of popular holidays: the anniversary of the creation of an online casino, the user's birthday, New Year or Christmas. No deposit bonuses at Joo casino are also awarded for entering a promo code. Please note that this offer is updated regularly and the promo code is subject to change. New and already registered players can use such coupons.
Terms of Using No Deposit Bonus Codes at Joo Casino
The no deposit bonus for Joo Casino associated with entering a code is a pretty cool thing. The fact is that in order to receive a bonus in this case, it is not at all necessary to replenish the account with money. If we talk about what a bonus code usually looks like, then this is a combination consisting of letters and numbers. By the way, Joo Casino usually only uses letters. Many users enjoy it as long as they can benefit without spending their funds. You can find no deposit bonus codes for Joo Casino on third-party sites. But that's not the only way to get them. It's also a good idea to check our platform regularly for updates and see what you can get. All new no deposit bonus codes are posted on the site. They are subject to change from time to time and for this reason, we kindly ask you to review them again when you decide to use and purchase them. Do not forget that the use of these no deposit bonus codes is associated with the fulfillment of all casino requirements. You can get acquainted with them in the "Bonus conditions" section. Viewing this will be very helpful in general. Start your gaming experience with fun and joy! The bonus is provided to all new customers who have passed the registration procedure on the official website. The bonus serves as a way to attract new customers. The casino increases the audience; players have a tool to try out a new platform without losing their own money.
Amount of Free Spins
This is the kind of reward that slot fans especially love. And there is nothing surprising! You can play your favorite games and earn even more than you bargained for! One of the coolest offers is 50 no deposit free spins for Joo casino. In addition, by creating an account, players can get 10 free spins to play Book of Cats without a promo code. We offer quite a few events where you can get extra spins. By the way, you can also get some when you make deposits. Claim Joo Casino Free Spins Today!
Wager
According to the terms and conditions of bonus codes for Joo casino, all winnings in bonus games must be wagered. This means that before withdrawing funds, they must be won back by placing bets. In most cases, the number is x50, unless other rules are set. The maximum withdrawal amount for the bonus is 20 euros.
Limits and Restrictions
As in any other online casino, Joo casino has some rules and restrictions. Many players believe that the bonus is a gift. This is not true. Even a no deposit bonus has a number of rules and requirements. For example, in order to withdraw the winnings, you must complete the wager. This means that you must wager the bonus amount 50 times. In addition, online casinos have restrictions on the use of the bonus. The 10 spins welcome bonus can only be used to play Book of Cats. However, a sign-up bonus at Joo casino in the amount of 50 spins is available for all slot machines. In addition, there are limits on the number of winnings. The maximum win from 10 spins will be 20 euros, and from 50 spins 100 euros. Such promotions are essential for players to grab their attention and provide a risk-free experience.
Other Bonuses
In addition to the no deposit bonus, the casino website has a large number of other promotional offers.
Joo casino first deposit bonus
The platform offers a "Welcome Package" for newly registered players, which is a bonus for signing up at Joo Casino. This means that the welcome bonus is valid for the first 4 deposits! Each player will receive 300 free spins and up to 5,000 euros (depending on the deposit). So, after the newbie has registered on the site, it's time to deposit money. According to the registration bonus, each participant will receive a certain bonus. Let's see what we give our new customers for the first deposit. If you deposit €30 or more, you will receive a 100% bonus + 50 free spins. Please note that free spins are divided into two stages. The player receives 25 of them on the same day, and the remaining 25 the next day. They are awarded automatically and can be used to play Wolf Treasure by IGTeach. Please note that the maximum amount of the Joo casino bonus is 1,000 EUR. Wager x50.
To encourage players to deposit more money, the online casino offers bonuses for the second, third and fourth deposits. So, when you replenish your gaming account again, you will receive a 50% Bonus + 50 free spins. Please note that the maximum bonus amount is EUR 1,000. The minimum deposit to receive is 30 euros. Wager x50. Clients who deposit for the third time receive a 50% bonus up to 1000 EUR and 100 FS. The requirements are the same as for the second deposit bonus. Finally, for the fourth, you will receive a 25% reward up to 2000 EUR and 100 FS. The bonus policy in this case is no different.
VIP program
In addition to the classic deposit bonuses, the online casino arranges seasonal tournaments. Their members have a unique chance to get cashback. For example, the last VIP program was called "Mystery Prizes". The essence of the game was as follows: for every 20 euros of bets in slot machines, one could get one comp point. When you reach a certain number of these points, you move to the next VIP level. After reaching each level, the player receives a certain gift, such as free spins, money, or other services. Don't forget about certain requirements. Thus, participants receive cashback only on Monday. It is valid for 7 days only. Wager 5x. Stay tuned for upcoming events and bonus codes for Joo casino so you don't miss out on a new gaming experience.
Huawei to Showcase Opportunities for Developers at Leading Games Conference, Nordic Game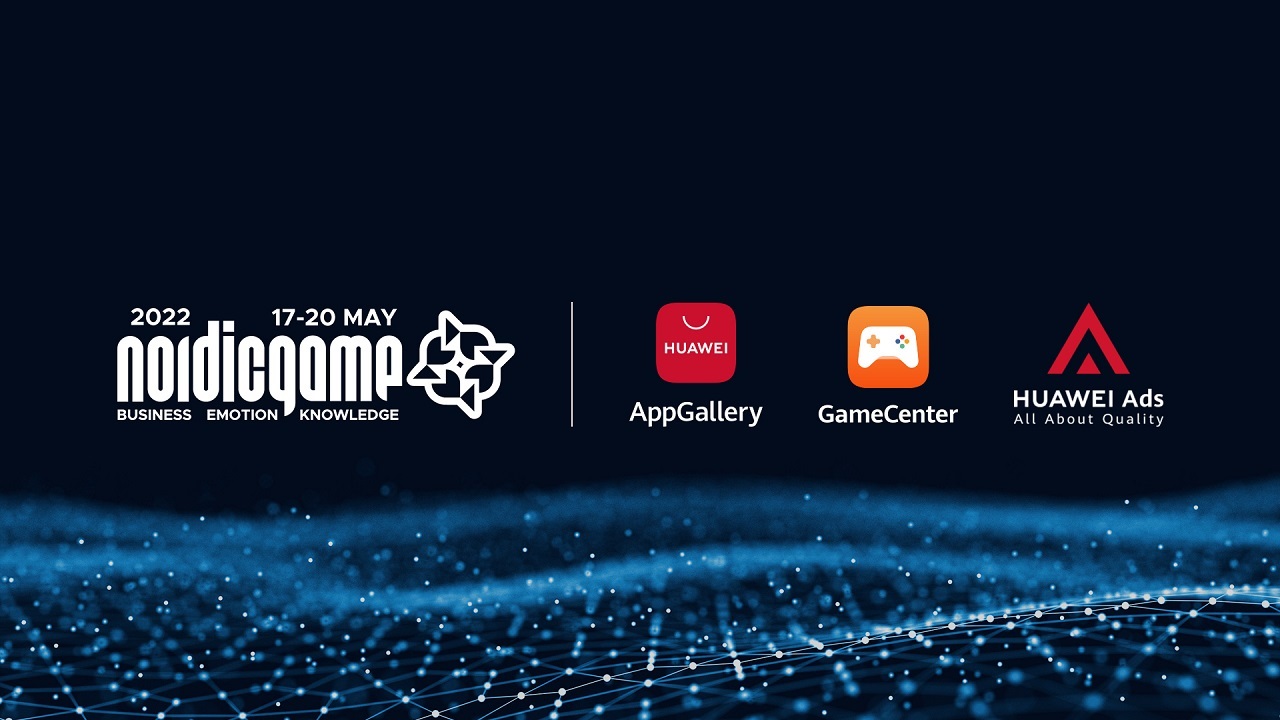 Reading Time:
2
minutes
Huawei, the world's leading technology company, is returning to live events with its gaming team's presence at Nordic Game, the expo and conference dedicated to the Nordic and Central Eastern Europe gaming industry.
The event, which takes place at the historic Slagthuset venue in Malmö, Sweden, from 17-20 May, will allow Huawei to demonstrate how the rapidly growing user base of its app store, AppGallery, delivers multiple benefits to game developers.
Huawei is inviting developers and gaming studios to meet with its team at the event. The focus of these meetings will be how AppGallery and Huawei's growing gaming hub GameCenter can deliver a new opportunity to expand their user-base. Experts will be on hand to discuss the simple integration process and how promotions are set up to benefit both customers and developers.
Gaming has become the fastest growing and one of the most successful categories on AppGallery, with some of the world's leading content developers in the sector now reaching the platform's 580 million global monthly active users (45 million in Europe, +7% YoY) with new and existing gaming apps.
At Nordic Game, Huawei, which is a Platinum Sponsor of the event, will be involved in several key activities:
· Dr. Jaime Gonzalo, VP Consumer Mobile Services at Huawei will be part of the conference roster, providing a presentation on effective ways to market games on AppGallery, featuring some real success cases of popular game companies.
· Huawei will also welcome on stage Outfit7, a global game developer behind the award- winning series of Talking Tom & Friends and its much anticipated RPG Mythic Legends, to outline their experiences of working with AppGallery since joining the platform.
· At its booth (10B) Huawei's dedicated team will provide visiting developers with insight about growth opportunities, the benefits of the Huawei Ads scheme for gaming and details on how Huawei facilitates straightforward technical integration for developers.
· Huawei is also the sponsor of the Best Nordic Game of the Year – Small Screen award category as part of the Nordic Game Awards (19 May at 18:00 CEST).
"We are very excited to be part of the Nordic Game community once again. We understand how developers, caught up in their passion for their art, can sometimes get a reality check when it proves difficult to acquire and retain gaming customers. We listened to them, and provided an easy, reasonably low effort solution which capitalises in a new untapped channel to reach a tens-of-million high value active user market," commented Dr. Jaime Gonzalo, VP Consumer Mobile Services Europe at Huawei. "We have prepared this event with those game developers in mind and we therefore invite and welcome new and existing developer partners to talk to our experts and get a deeper understanding of how we can work together to grow their businesses."