Exclusive Q&A w/ Antoine Jullemier, VP of Gaming at Bidstack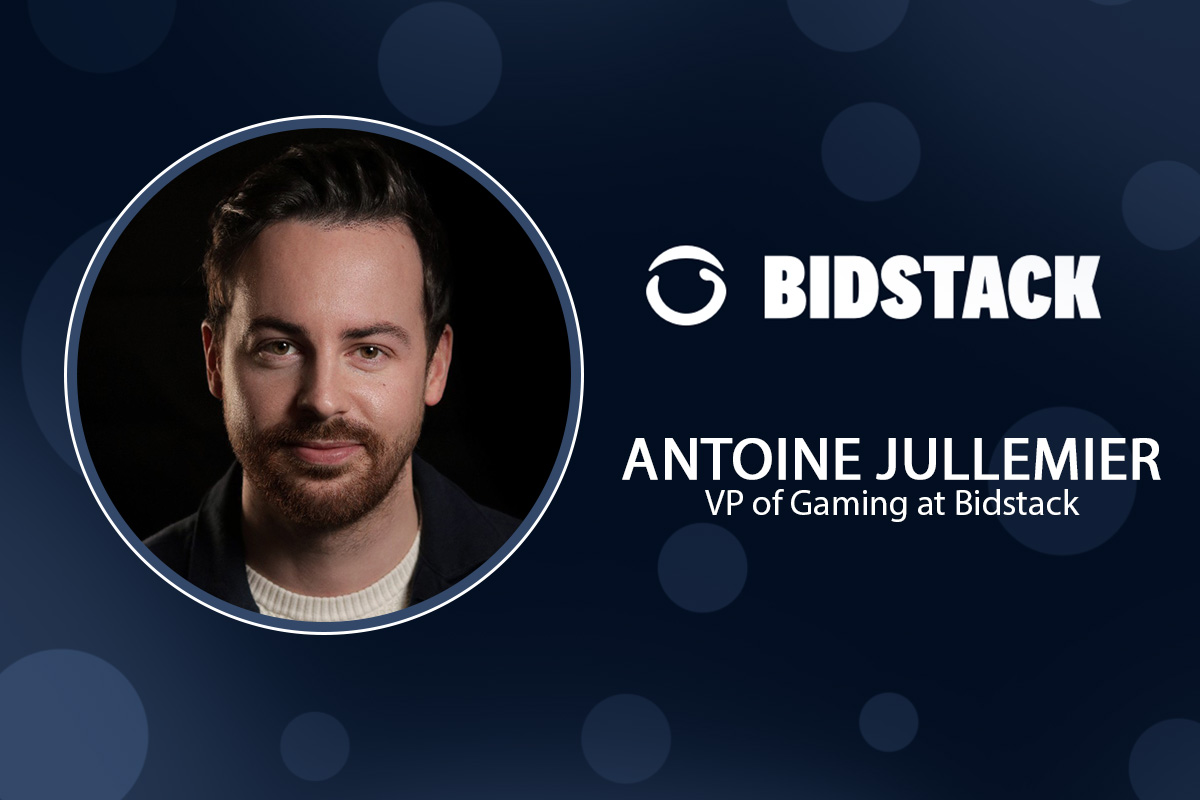 Reading Time:
6
minutes
Tell us about your career to date and how you came to join Bidstack? (highlights and stories)
I've been immersed in the video games industry, digital environment and ad tech for the last 7 years, and specialise in advertising and monetisation. In 2016, I left my dear France to join the London branch of the French ad-exchange Mozoo and develop the Surikate product in Europe, which was the direct performance arm of the business (UA) for leading games and lifestyle apps. Following a period of significant growth, Mozoo acquired AdinCube in 2017, a leading ad mediation platform for game app developers. Here I was given the opportunity to join the new team, where I utilised my expertise to secure publisher partnerships across the EMEA region. A year later, in 2018, following a rapid period of expansion, AdinCube was acquired by Ogury, where I successfully built the gaming publisher portfolio from the ground up. Here I was able to onboard game studios such as Miniclip, Kwalee, Outfit7, Crazy Lab Games, Good Job Games and many more. In 2021 I was given the opportunity to join Bidstack to scale up the publisher portfolio across mobile, PC, and console and I am now responsible for the supply side of the business in Europe and in various other markets globally.
What does your role as 'VP of Gaming' at Bidstack entail?
Primarily it is focused on managing and working with a young and entrepreneurial team who are passionate about gaming and helping game developers and publishers to unlock a new, incremental revenue stream that protects the gaming experience for the end user.
Reporting to our US-based SVP Gaming, my role is essentially to lead business development for Europe with game developers and publishers across the UK, EMEA and other international territories.
Our mission is to educate studios on the benefits of integrating Bidstack's monetisation technologies, regardless of platform and structuring deals with AAA publishers, leading game studios, and AAA titles.
What drew you to the games industry?
My path into gaming was carved out quite naturally. If I take a step back, I've always been passionate about gaming and have been a player myself for as long as I can remember. I can still see myself playing the SEGA Mega Drive with my brothers and spending hours on my Gameboy or Nintendo DS before evolving with each generation of new consoles like the PS1, PS2, the Xbox 360 etc.
When I started my career, I began in digital and advertising on mobile, first on the UA side of things at Surikate from Mozoo and then on the in-game monetisation side through various ad mediation platforms and ad networks; this gave me the opportunity to engage with game studios for the very first time.
The creativity, genuine talent, and passion surrounding these individuals really made an impression on me, and I found it amazing to discover more about programmatic exchanges and all the rules, processes and technical considerations that were happening in the background of the games themselves in order to drive revenue for those studios.
Today, I'm very grateful to work within such a fast-growing and ever-evolving industry. The gaming market is a multi-billion dollar industry that engages around 3 billion gamers yearly, and that number only looks set to grow.
The industry is no longer a niche interest; video games are now mainstream and very much a part of everyday life for billions. Advertisers have started to pay more attention to that in addition to their traditional media mix like TV, Print or Social Media, which makes it the best place to be, in my opinion.
What's super exciting in our industry is that you can never get bored. From new user privacy and data protection laws, new monetisation formats and gaming platforms to record-breaking mergers and acquisitions, there is always something new happening.
Are you a gamer in your downtime/what do you play?
I'm still a gamer myself, mainly on console. I'm a big fan of my PS5, and if you don't find me hitting some COD Modern Warfare 2 these days, I will probably be trying to finish Elden Ring!
Bidstack is an in-game advertising and video game monetisation platform. What does this mean in practice?
Bidstack's mission is to empower game developers to dynamically control and monetise space within and around their gaming environments.
Our programmatic platform pioneered how brands deliver ads into natural spaces within video games – with these brand experiences varying from trackside banners and cityscape billboards to pitchside LED boards, skins and other contextually relevant surfaces within a gaming environment.
The platform was designed with performance in mind, and all of our products ensure stability and security for our partners across their in-game, rewarded video, and in-menu inventory. Our proprietary technology also ensures that the realism of a game is maintained by rendering effects on top of creatives to make them a seamless part of the experience.
Bidstack gives publishers total control over what appears in their games via our AdConsole – here; they are able to approve or reject ads in real-time before they appear in their gaming environments. We further bolstered our ad quality capabilities with the acquisition of Pubguard (a malvertising and ad quality platform) in 2019, with their suite of tools ensuring that we deliver a premium advertising experience for our partners and maintain strict category exclusions.
Bidstack delivered the world's first programmatic in-game campaign in 2018. Since then, we have grown from a team of 4 staff to more than 80 across 5 international locations and became a public company listed on the London Stock Exchange. We also have a unique sales footprint thanks to our strategic partners and secured a strong portfolio of +150 games across Mobile, PC and Console.
However, Advertising represents just one use case for our technology, with many of our gaming partners utilising the platform as a content management tool to reduce dev cycles and manage brand licensing relationships across their titles.
What are the benefits of in-game advertising for developers and players?
The benefits are numerous. Our technology unlocks a new, sustainable route to revenue for publishers, which is non-intrusive and can work alongside existing monetisation strategies.
Developers can now authentically recreate real-world environments in which audiences have come to expect the presence of realistic advertising, including billboards, banners or product placements across in-game, in-menu and rewarded video formats.
We are the leading solution when it comes to helping developers across all platforms (Mobile, PC, Console, Metaverse) navigate the waves of the medium successfully, opening this new incremental revenue and reducing ad pressure with a better user experience.
In a world where the vast majority of gaming ads are performance-based, the brand advertising we offer reduces churn rates and increases user retention for developers, making the game a more premium and safe environment.
This leads me to the player benefits. Unlike other digital ad types, in-game advertising also sits better with consumers. Seven in 10 UK gamers feel positive or neutral towards organically embedded in-game advertising. Among console gamers, 22% are more likely to buy brands advertised in games.
While some existing and well-established ad formats can be intrusive (full-screen unskippable ads etc.), when done well, in-game advertising, fully native and blended in the environment in a non-clickable way, can really increase the immersion and make the game a more realistic experience. I would personally love to stumble across a billboard promoting the latest smartphone from a real brand when walking around Night City in CyberPunk. This would look awesome and make me feel this is kind of real!
What's the best in-game ad you've seen lately?
Probably our campaign with Paco Rabanne and Starcom into Rezzil, which won the Best Regional Campaign – North America at the TheWires 2022 ceremony recently. It delivered impressive results through the use of contextual and virtual reality, leading the way for future opportunities in that space.
What are some of in-game's challenges, and how can they be overcome?
One key challenge is the fact that every player is different, especially within the free-to-play arena, and will react to a game's experience in their own way, so it's important to explore different ways to monetise your titles.
Harmony between in-app purchases and in-game advertising is key. Both solutions are complementary and need to work in the right balance. As I was saying earlier, there are so many innovative formats in the market now that game developers have a real opportunity to support the development of their games whilst enhancing the experience for players.
Another challenge is keeping up with the new innovations that are driving value in a constantly evolving market. To stay ahead of the game, I think you have to build trust with your players and show them respect by leveraging quality branding ads in formats that are designed to enhance their playing experience rather than polluting the game experience with overly intrusive, non-relevant advertising that will damage the whole experience.
So with players now less accustomed to paying for accessing their favourite games and increasingly frustrated with intrusive monetisation methods, many developers are now turning to in-game advertising as an option that works for game creators and players alike.
Looking forward, what can we expect to see from Bidstack – and you – in 2023?
Bidstack is in a stage of exciting growth. We recently announced some huge hires in the US and 2023 shows no sign of slowing down. Next year, we anticipate expanding our range of products and ad formats, bringing on board more games studios and brands, and further growing our talented team. For me personally, a part of my job that I love is attending amazing technology conferences and gaming events. With the world now fully opened up again, 2023 presents amazing opportunities for us to get our technology in front of the world's best publishers and brands.
Kinetix launches world first user-generated AI-powered Emotes for gaming & metaverse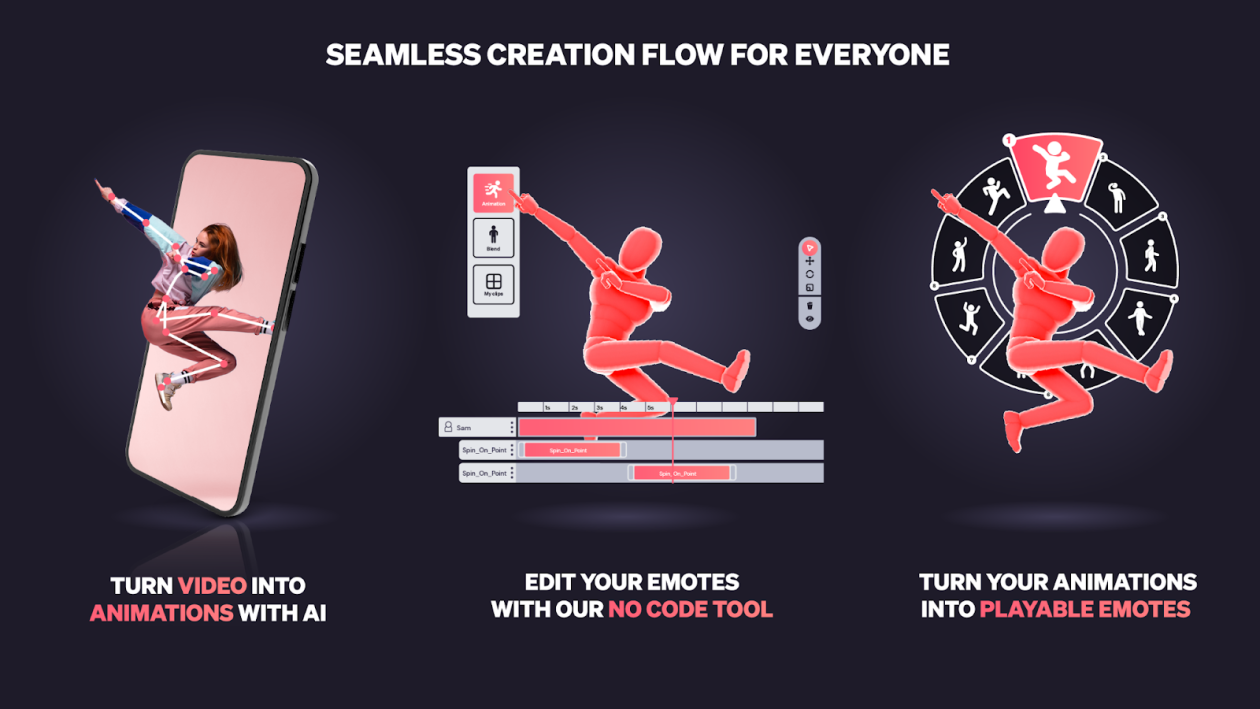 Reading Time:
2
minutes
Kinetix, a pioneering 3D animation and AI tech startup, today proudly launches its revolutionary user-generated emotes for video games and virtual worlds, signifying a vital first step towards true self-expression in gaming and the metaverse.
The Kinetix generative AI-powered platform and no-code editing tools enable users, creators, video game makers, metaverse platforms, and brands to create and edit animated 3D content in seconds. This democratizes the process of creating custom 3D animated content, extending to millions of people a skill set that was previously limited to a few thousand trained artists and animators.
Today, Kinetix launches the first ever user-generated emotes to tackle the challenge of limited self-expression in gaming and metaverse worlds. Emotes are animations that can express emotion in video games and virtual worlds, such as dances, celebrations and gestures. Uniquely, emotes made with Kinetix can work in any avatar-based video game or metaverse, and fit effortlessly into any virtual environment from hyper-realism to voxel blocky worlds.
Yassine Tahi, CEO and Co-founder of Kinetix, commented:
"We want to champion a new standard for self-expression in video games and metaverse worlds by opening up the creation of emotes. Our emotes are live now for anyone to create, marking a true watershed moment for digital self-expression and our mission to humanize the metaverse."
He added, "A once in a lifetime concert without dancing, or a drag queen show without 'Death Drop' are missed opportunities for self-expression, realism, individuality, and human connection. We invite everyone to embrace this new trend by playing with our easy-to-use, no-code platform and trying out their best moves on their favorite character or avatar."
Creators can own their emotes by taking up the option to 'mint' them on the Kinetix platform: transforming them into digital assets called 'Emote NFTs'. With the Kinetix marketplace, creators can then promote and monetize their work and receive 95% of the sale price, creating a fairer revenue model. Brands and IP owners can also use Kinetix tech to make custom emotes. In November 2022, Kinetix teamed up with TF1 and BBC Studios to launch an exclusive collection for international TV hit 'Dancing With The Stars'.
Founded in Paris in 2020 by CEO Yassine Tahi and CTO Henri Mirande, Kinetix has a team of 45 and was recently named by WIRED as one of the hottest startups in Paris. Earlier this year, Kinetix raised $11 million in seed funding in a round led by Adam Ghobarah, founder of Top Harvest Capital, with participation from Sparkle Ventures, and multiple virtual world platforms and successful entrepreneurs. Kinetix already has established partnerships with leading and emerging virtual worlds including Roblox, The Sandbox, ZEPETO, Decentraland, and PolyLand.
Hamburg Games Conference announces first speakers for 2023 edition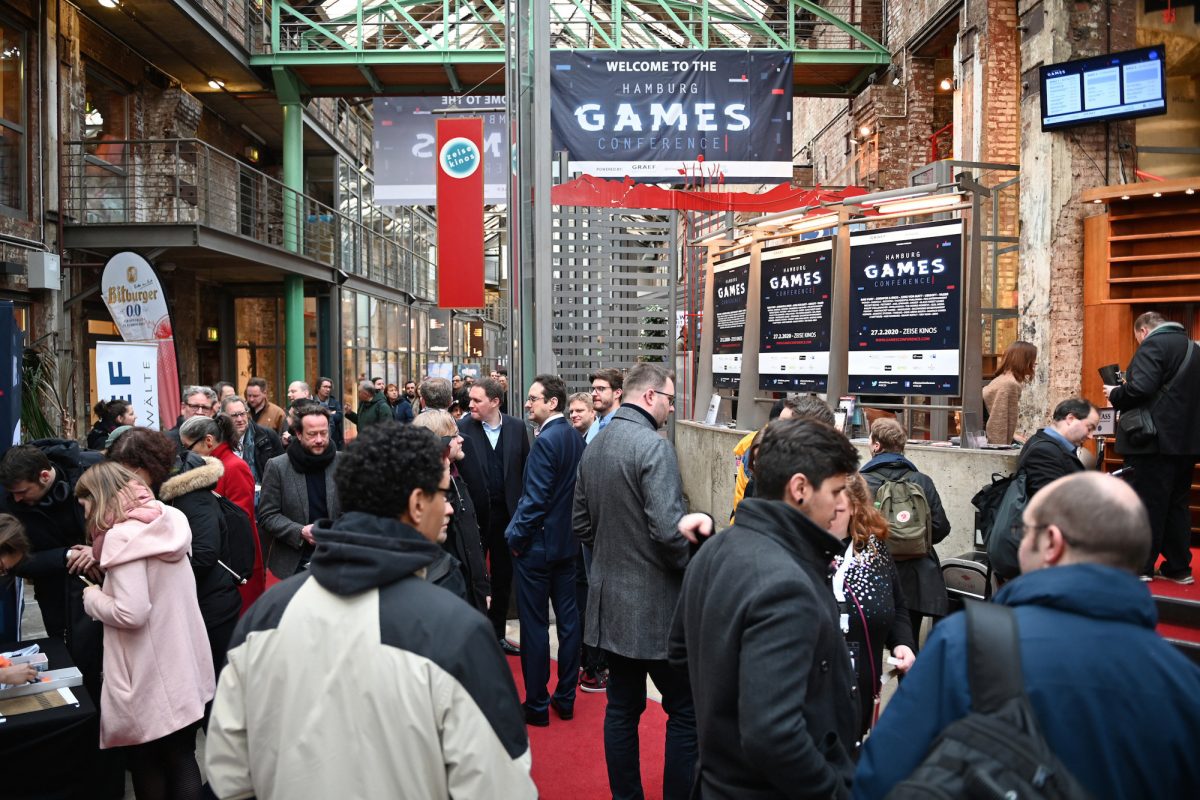 Reading Time:
2
minutes
Under the main topic "Invest in Games", the Hamburg Games Conference will bring together participants from the international games industry at the Altonaer Museum in Hamburg on March 1 and 2, 2023. Further talks, keynotes and panel discussions will focus on funding, dev and start-up topics. The first games industry experts contributing to the program with talks and presentations are already confirmed. Tickets for the Hamburg Games Conference are available at a reduced early bird rate until January 12, 2023.
For the main conference track "Invest in Games", multiple talks are already confirmed, providing insights and best practices on investments and M&A deals from the perspective of founders as well as investing companies and M&A advisors:
Janosch Kühn and Daniel Stammler (founders of Kolibri Games / BLN Capital) recap building up their studio and their successful exit in their talk "Kolibri Story – From student dorm to multi-million dollar exit in 4 years".
Maarten de Koning (Executive Vice President at DDM, an investment consulting firm specializing in games) will outline the most important principles for successful deals in his talk "10 Golden Rules to Avoid Investment and M&A Disasters".
Arnd Benninghof (Executive Vice President of Gaming at Modern Times Group) will provide insights into MTG's M&A strategy, with which the Swedish company continues to successfully build an international portfolio of investments in the games sector (including for example InnoGames, Kongregate, Hutch and PlaySimple).
Michael Schade (CEO and Co-Founder of Hamburg-based studio Rockfish Games) looks back on the successful self-financing of Everspace 2 through crowdfunding, early access and licensing deals in his talk "How to Self-fund a 20 Million Euro Space Looter-Shooter".
Frank Zahn (Delivery Director & Managing Director at the technology consultancy / software company Endava) shares his experiences selling his digital agency Exozet to Endava in his talk "Lessons Learned on Selling my Company".
Christof Wegmann (Founder & CTO at Exit Games / Photon Engine) will look back on success factors and lessons learned in the development of the mobile hit Stumble Guys in his post-mortem talk "Stumbling into a Global Hit Downloaded 2 Million Times per Day".
First confirmed speakers for the further conference tracks covering funding, dev and start-up topics are:
Linda Rendel (Production Director and founder of FemDevMeetup) will present her talk "Production Leadership – How to be an authentic lead and build trusting relationships with your team" and share insights as well as tools for authentic leadership in the context of game productions.
René Habermann (founder and developer at Bippinbits) will share his learnings from the development and successful marketing of the indie hit Dome Keeper, which generated over a million euros in revenue within just one day after its release.
In a post-mortem talk, Jan and Paul Taaks (founders of Hamburg-based indie studio Overhype Studios) will give insights into the development and marketing of their indie hit Battle Brothers.
Web3 Card Game The Lost Glitches Launches Exclusively on ImmutableX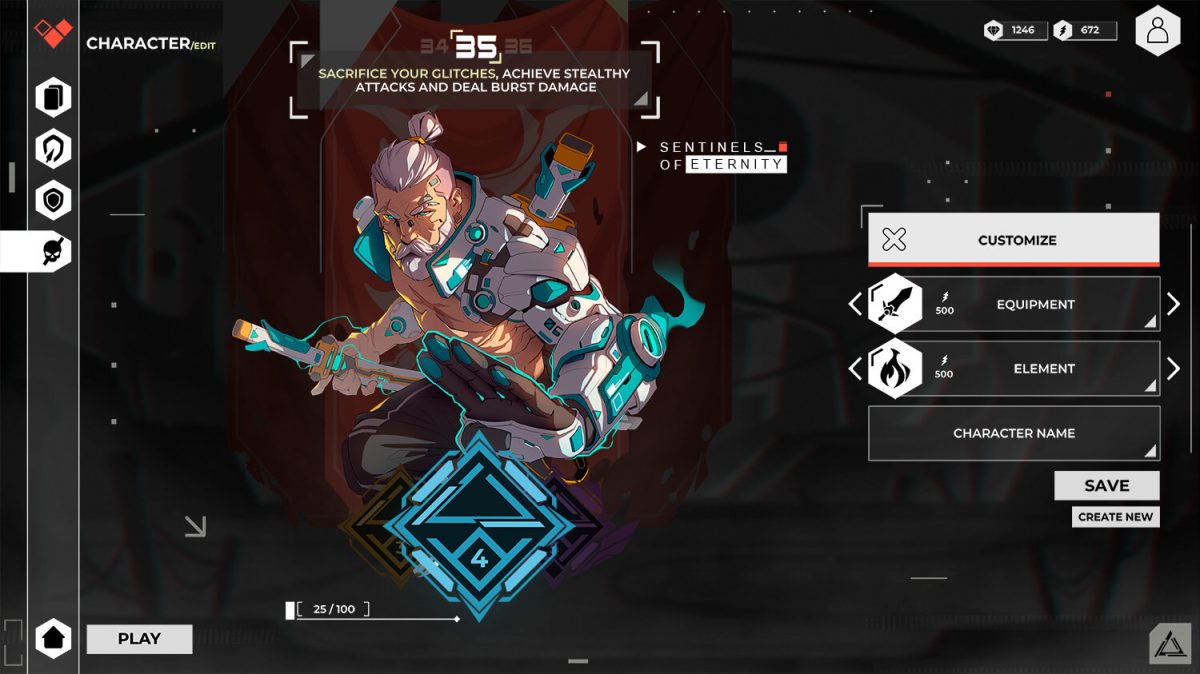 Reading Time:
2
minutes
Immutable, the leading web3 gaming company, and Honig Studios, a game developer known for highly acclaimed titles such as El Hijo – A Wild West Tale, have announced that upcoming Web3-native trading card game (TCG) The Lost Glitches is launching exclusively on ImmutableX.
The Lost Glitches card game combines extensive role-playing elements with physical trading cards, with an emphasis on fun, replayability, immersive storytelling, and full digital ownership of collectibles.
In selecting ImmutableX, a gas-free Ethereum Layer-2 scaling platform for their infrastructure and non-fungible tokens (NFTs), Honig Studios can offer players unparalleled usability and engaging experiences while retaining Ethereum-grade security.
The Immutable ecosystem now boasts some of the most popular NFT card trading games in the industry, including Gods Unchained, CryptoSpells, Goons of Balatroon, Cross the Ages, Deviants' Factions, which are proving to be one of the most resilient pockets of the NFT market at the moment.
"The demand for NFT trading card games on Immutable is exceptionally high at the moment. We're delighted to be adding another high-quality title to our line up. We are not only able to offer the widest range of TCGs, but we can provide a premium experience for players, delivering a versatile, engaging, and rewarding ecosystem full of fun and entertainment," Andrew Sorokovsky, VP of Global Business Development for ImmutableX, said.
Lost Glitches offers a player-versus-player multiplayer mode, together with beginner-friendly tutorials, single-player campaigns, quests and other competitive events.
As well as collecting cards to use in combat, players will also be able to level-up their characters with each battle and choose how to upgrade their skills tree to customise the gameplay.
"Beyond creating and immersing players in the unique and rich cyberpunk atmosphere of The Lost Glitches world, we also want to make education and onboarding of new players to web3 a fun and easy-to-understand experience. This is why we're excited to be partnering with IMX, a platform fully dedicated to gaming, as ImmutableX will help us to easily integrate these aspects," said The Lost Glitches founder  Alexey Ivanov.