9stacks Launches 'Vegas in Rs 2'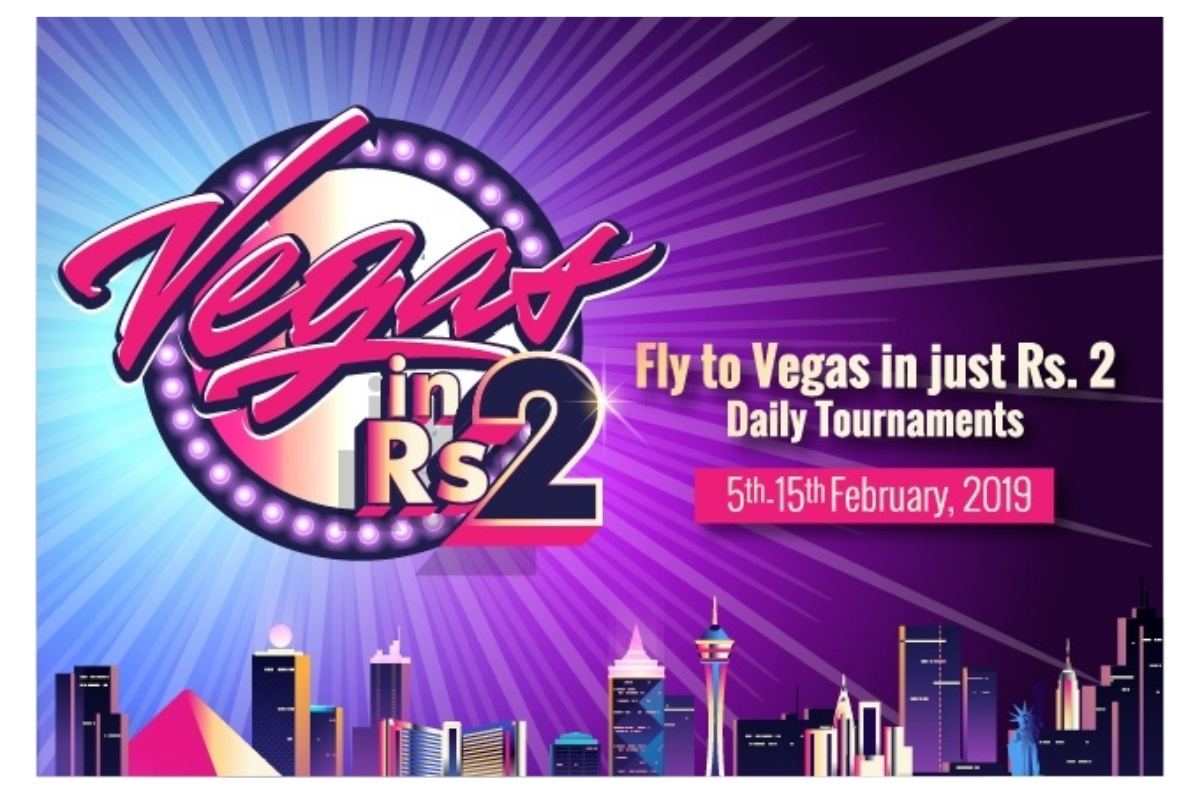 Reading Time:
2
minutes
Makes online poker mainstream in India
India's fastest growing online poker website 9stacks.com has just launched Vegas in Rs 2. With entry fees as low as Rs 2, this contest follows a typical tournament league format, where participants have to cross 5 simple levels to win a trip to Las Vegas (USA) worth Rs 2 lakhs.
Participants can enter through a number of tournaments happening round the clock on the website, with bite sized entry fees of only Rs 2 / Rs 5 / Rs 10.
Focussed primarily on amateur online poker players, 9stacks has been generating a true poker boom across India by taking poker to new markets across the country, from tier 1 cities to tier 3 towns.
Details of the promotion can be found on the website.
The winners will get to experience the poker capital of the world Las Vegas, first hand, during the 50th Anniversary edition of the World Series of Poker (WSOP), the world's largest poker festival. 9stacks will fund flights, visa fees and accommodation for winners.
"Poker in India is filled with immense possibilities. With the ongoing #LFGVegas2.00 contest, we want to make the Vegas dream accessible to amateurs around the country. We want to encourage undiscovered poker players across the country to join #9stacksTeamIndia and create history at the biggest international poker tournament in the world. Vegas in Rs. 2 aims to make poker truly mainstream. This is just the beginning," confirms Sudhir Kamath, CEO, 9stacks.
About 9stacks:
9stacks is India's best online poker site. Launched last year, 9stacks has a user base of over 1 lakh+ subscribers. More than 7 million hands of poker are being played every month on the platform, with monthly gross transactions exceeding INR 55 cr. per month.
As a member of the All India Gaming Federation, 9stacks has also been a strong voice advocating poker as a game of skill. On its own platform, 9stacks recently launched India's first skills dashboard where gamers can carry out in depth analyses of their own strategy, and become better poker players.
9stacks users can play seamlessly across all platforms including iOS, Android, Windows and Macs.

FSDL reiterates youth appeal with revolutionary esports platform eISL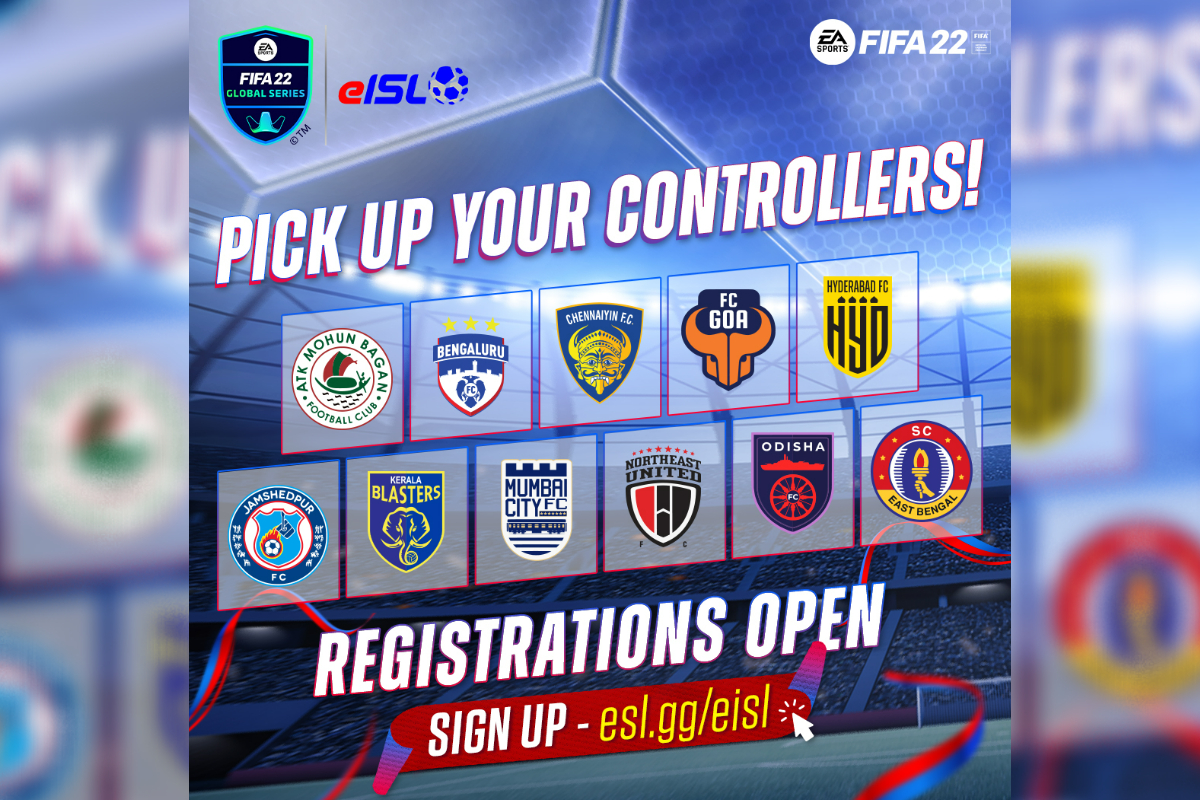 Reading Time:
3
minutes
Football Sports Development (FSDL) and South Asia's leading esports company NODWIN Gaming announced the launch of eISL as Indian Super League becomes the country's first major sports league to venture into competitive gaming, in collaboration with EA SPORTSTM. FSDL has been consistently curating new concepts and platforms to explore the youthful and global facets of football and eISL is another exciting platform to engage the growing number of young football fans in India with the rapidly growing online gaming spectrum. NODWIN Gaming will be the tournament organizer for eISL.
The first edition of eISL is set to debut alongside ISL season 2021-22 from November 20. The eISL finals will be held on March 20, 2022, with a mega prize pool of INR 74 Lacs and an additional INR 4 Lacs for the Season MVP. 22 esports athletes, 11 male and 11 female, will represent all 11 ISL clubs, driving inclusivity with the growing female presence in the esports arena.
A total of 117 matches will be played as this new esports tournament in collaboration with NODWIN Gaming and EA SPORTSTM   will determine the champion of the eISL and will also be an  official  league  qualifying  event  to  the  EA  SPORTSTM     FIFA22  GLOBAL  SERIES  (FGS) Playoffs as ISL becomes the contributing league for the global tournament post its historic inclusion in EA SPORTSTM   FIFA 22.
Aspiring EA SPORTSTM   FIFA 22 esports athletes of the country will compete in a total of 11 online qualifiers. Each qualifier will determine the representatives for the 11 clubs – 1 qualifier per club. Each club will play 2 athletes – 1 male & 1 female. An additional 12th all-female qualifiers will determine the selection of the female players in each club. The rest of the 11 qualifiers will be held in the order of the final ISL 2020-21 season standings. The tournament will have online qualifiers, regular season and grand finals. The clubs will play round-robin matches alongside the inaugural eISL season and a leader board will be put in place. The top 4 clubs will advance to the Grand Finals. The finalists will play in a double-elimination format to determine the winner. Keeping the safety measures in place, a bio-secure bubble will be set up for players in Gurugram, Haryana during the course of the eISL season.
Says Martin Bain, Chief Executive Officer at FSDL, "Fan engagement is one of the key factors to building a sport and expanding its footprint. The growing online gaming landscape in India provides a great opportunity to engage with the next generation of fans in the country. The esports experience is vital to the future of football and we continue to evolve towards its growth."
"eISL is an exciting platform and we are confident that it will lead the evolution of fan engagement and contribute significantly to boost the sport's popularity in the country."
"NODWIN Gaming along with Indian Super League and EA SPORTSTM   aims to select the best FIFA players through EA SPORTSTM   FIFA Global Series India Qualifiers. The strong equity of ISL in India, coupled with the vibrancy of FIFA 22 is sure to spark the intrigue of viewers and players alike. This is sure to bring joy to the millions of esports fans in India", said Mr. Akshat Rathee, MD & Co-Founder, NODWIN Gaming.
EA SPORTSTM    FIFA Global Series, the most inclusive esports tournament has reached the sub-continent as part of its global expansion. With many of the world's biggest football leagues running qualifying events, the EA SPORTSTM  FIFA Global Series brings mammoth participation and viewership. NODWIN Gaming aims to bring together the followers of the sport and the lovers of esports under one blanket to embrace the beauty of the sport in a different shape and form.
The qualifications will take place between 1-3 November 2021 and the Grand Finals on 19 & 20 March 2022.
Registrations for the qualifiers will be held on ESL Play and from the events section on PlayStation. Players will have to create an ESL Play ID to register for the tournament on the ESL Play platform. The minimum age to enter the competition is 16.
Tourism & Sports Ministry, SAT and Garena Signs MoU to Support and Enhance Esports Industry in Thailand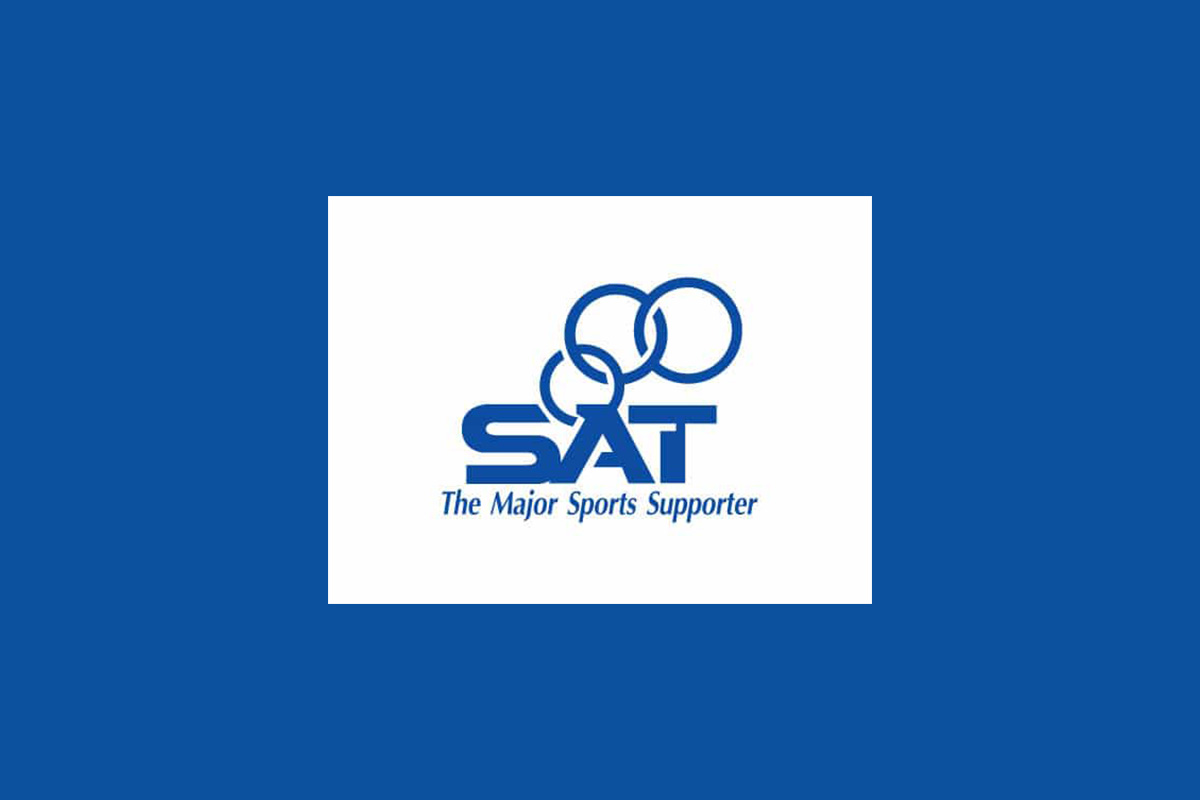 Reading Time:
2
minutes
The Sports Authority of Thailand (SAT) and the Thailand Ministry of Tourism and Sports have partnered with Garena Online Thailand to strengthen the domestic esports industry and develop the country as the hub of esports tournaments in Asean.
"The ministry and the SAT will focus more on esports next year including training and welfare to develop the esport ecosystem after esports was named in the Royal Gazette last month as one of the country's professional sports," Tourism and Sports Minister Phiphat Ratchakitprakarn said.
The esports industry across Asean was worth US$39 million in 2020 and is expected to grow to $72 million by 2024 as people spend more time playing online games amid the pandemic, according to the minister.
A boom in esports does not only benefit internet providers or IT products, but also consumer product makers which target millennials, sport tourism, and investment in the country, he said.
Mr Phiphat said Thailand is due to take part in the biggest esports event, Arena of Valor (RoV) International Championship 2021 (AIC 2021), with a prize pool of $1 million, at the end of next month, which could help the country prepare to serve as the future regional hub for esports competition.
SAT governor Kongsak Yodmanee said the agency has recently established the SAT Esports Academy to train RoV players participating in the upcoming Road to AIC 2021, a tournament that selects esports teams for AIC 2021.
Kongsak said there are 12 members from two esport teams that are preparing for the match under the supervision of the SAT, which provides support for physical training, nutrition and sports psychology.
The Tourism and Sports Ministry, the SAT and Garena signed a memorandum of understanding to support and enhance the esports industry in Thailand.
"Even though Thailand is not the biggest esports market in Asia, investors and stakeholders perceive the country as a potential market thanks to the readiness of the ecosystem and official recognition from the government," Allen Hsu, regional head of strategic partnership and esports development at Garena Online Thailand, said.
Thailand is the first country where foreign football clubs like Paris Saint-Germain and Valencia have invested in the RoV Pro League, which showed the country's potential for esports, he said.
He said 2022 will be the year for esports as many tournaments will take place in Thailand and overseas, particularly the SEA Games and Asian Games, where esports have become a medal sport and could gain more recognition.
Fosun Sports Group Announces New Entity to Deepen Global Sports Industry Footprint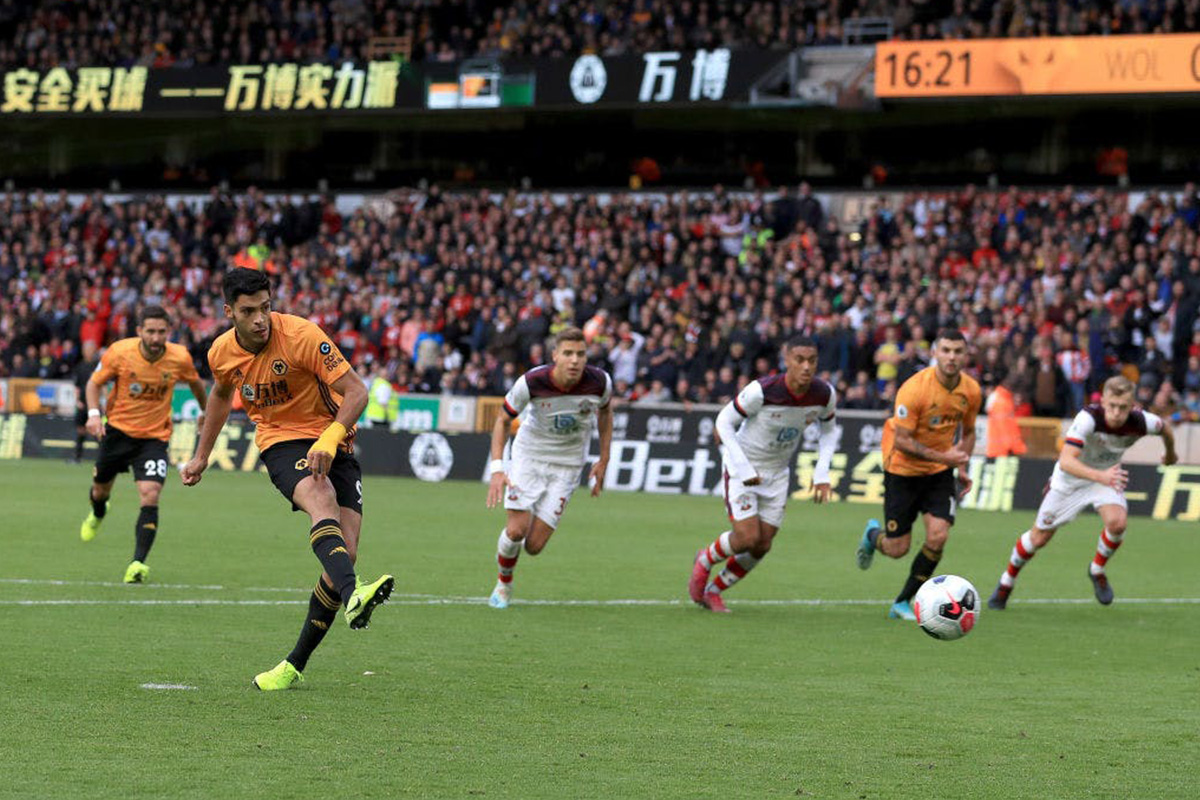 Reading Time:
3
minutes
On October 19, Fosun Sports Group (hereinafter referred to as "Fosun Sports"), a global pan-sports industry operating group company and subsidiary of Fosun International's happiness segment, announced the formal establishment of Fosun Sports as a holding entity, and the acquisition of core operating assets and management team of Foyo, in games, esports and sports. At the same time, Fosun Sports has received a minority strategic investment from the U.S. finance and technology firm, PEAK6 Investments, which will continue to deepen the global industrial layout around the core business of sports, esports and games in the future.
Since Fosun acquired Wolverhampton Wanderers Football Club in 2016, Fosun Sports has relied on the group's global resources and built a professional team to operate the club consistently and steadily, which has greatly enhanced Wolves' brand value. In 2018, Wolves won the EFL Championship title and returned to the English Premier League, with 7th placed-finishes in the Premier League for two consecutive seasons and a last-eight finish in the UEFA Europa League. Wolves ranked 19th in the Brand Finance 2020 football club brand value rankings.
Meanwhile, Fosun Sports has built a sports-focused platform to offer its community of loyal football and esports fans a unique and innovative range of products (merchandising, sports fashion…) + content (music, mobile gaming, social media) + experience (matches, gaming portal…). Today, Fosun Sports has found its unique path to directly communicate with young audiences and connect with core users.
In 2019, Fosun Sports established the trendy sports brand WWFC based on the Wolves IP (Intellectual Property) and launched a collaboration series. Through "Wolves Fashion Night" and "Wolves Fan Night", Fosun Sports harnessed the combined power of its projects, fully deploying the resources of fashion, trend, and partner brands. Wolves has now been successfully transformed from a traditional soccer brand to a diversified pan-sports lifestyle brand and is known as a practitioner of "sports + fashion" in the industry. Such IP operation capability also makes Fosun Sports the exclusive authorised partner of CFA (China Football Association) China Team to develop licensed products and create a new "content + trend + youth" lifestyle brand "My Home Field".
In addition, Fosun Sport actively entered the esports industry. Since 2018, Wolves has been one of the most active Premier League clubs in esports, with three teams in the UK – FIFA 22, Rocket League and Le Mans/Formula Pro Series sim racing, as well as strong collaborations with other popular esports titles such as Fortnite. From 2019, Fosun Sports has entered the China esports market with the "Wolves Esports" brand, currently with five divisions including Honor of Kings, QQ Speed, Identity V, Call of Duty Mobile, FIFA Online 4, and has won multiple titles in international and domestic major competitions. Three out of the five squads have won championships in various national or global competitions.
The acquisition of Chongqing QGhappy (now renamed as Chongqing Wolves), the Honor of Kings professional league team with six championship titles, in September, was one of the most critical moves by Fosun Sports to connect with young audiences in the esports world, further expanding its esports footprint by entering KPL, the top league of mobile gaming with 100 million daily active users. The addition of a Wolves KPL squad has made the Wolves Esports brand one of the best in Asia.
The strategic investor in Fosun Sports, PEAK6, is the owner of North American esports powerhouse Evil Geniuses, a team with a long and decorated history since its foundation in 1999, and the winner of the fifth International DOTA2 Championships (Ti5). Fosun Sports then made a strategic investment into Evil Geniuses in July 2021, building deep cooperation between Wolves and Evil Geniuses, and thus entering the North American esports market.
From DOTA2, Honor of Kings, FIFA, Call of Duty Mobile, QQ Speed, Identity V and virtual 24 hours of Le Mans combined with traditional sports, Fosun Sports has advanced in the esports market in China, North America and Europe, achieving "full coverage" in esports both geographically and in terms of projects.
Fosun Sports has reached more than 30 million fans worldwide through its two core businesses of soccer and esports, which brings infinite possibilities for business development to form a global sports ecosystem.
Mr. Jeff Shi, Chairman of Fosun Sports, said he was delighted to have PEAK6 join the Fosun Sports family. "Our organisations have great synergy, from our mutual desire to challenge conformity, to our openness for collaboration, and of course our shared passion for sports, technology and achieving success through hard work, intelligence and innovation."
"We are confident PEAK6 can help bring Fosun Sports and Wolves a wealth of knowledge, wisdom and learning, and support Fosun Sports to become a sports industry group with global influence and much success."
Fosun Sports is also one of the key business units of Fosun's happiness segment. After the restructuring, the company will have the opportunity of rapid development with empowerment from Fosun's ecology, and to gain greater synergies through mutual empowerment with other member brands in the Fosun system.