G2 Esports Releases Branded Face Mask, Partners with Mastercard to Donate Proceeds to Local Berlin Hospital in the Fight Against COVID-19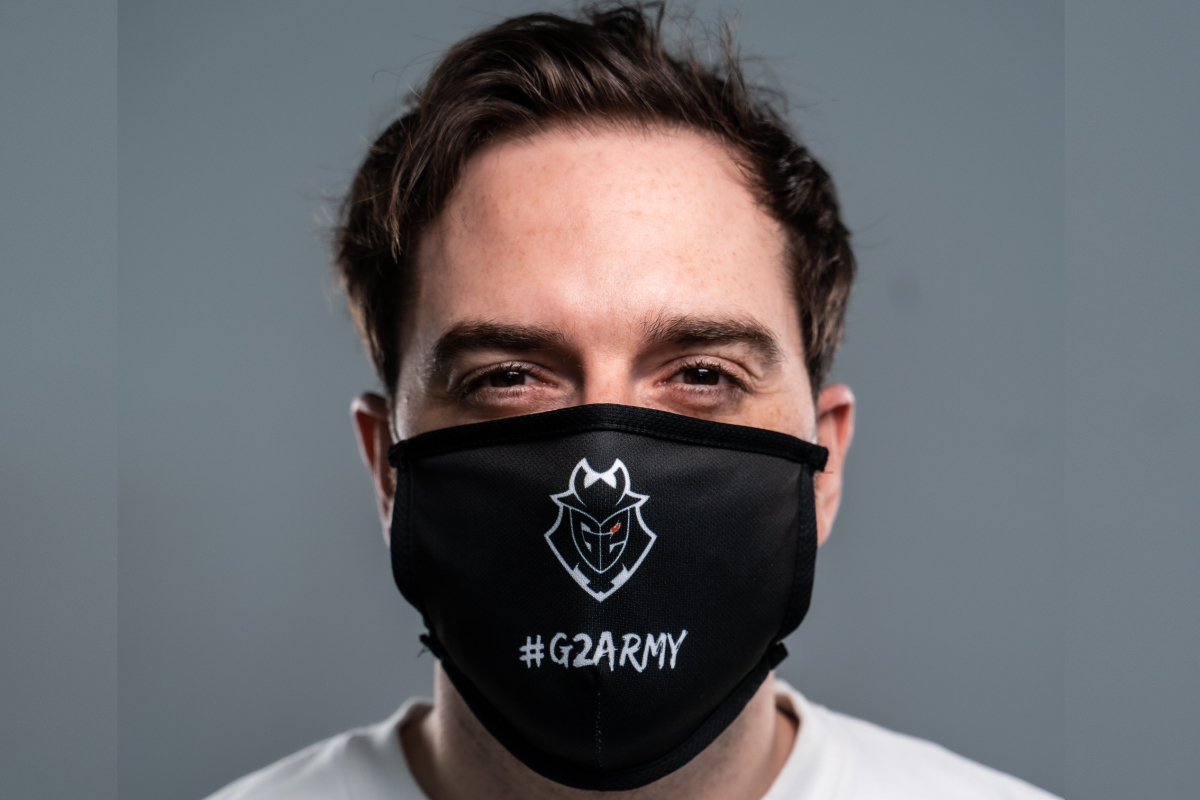 Reading Time:
2
minutes
G2 Esports announced the release of its #G2ARMY-themed, non-medical face mask with all proceeds going to support Charité, one of Europe's largest university hospitals. G2 will donate all of the proceeds to the Berlin-based hospital's emergency aid fund in the fight against COVID-19 to assist the front line medical workers working to prevent the spread of coronavirus and provide life-saving healthcare to those affected by the virus. G2's partner Mastercard will be covering all production and shipping costs of the masks, as well as match all profits from the face masks to support The Charité.
Now fans can both support their favorite esports organization with a comfortable and stylish face mask that features the G2 logo and a proud display of the #G2ARMY, while also knowing their purchase is making an impact for those who are choosing to show up every day for coronavirus patients.
"We realize this is a challenging time for our fans around the world and want to do our part to fight against the coronavirus pandemic and support our communities," said G2 Esports CEO Carlos "ocelote" Rodriguez. "We are grateful for the brave front line medical workers who leave their homes every day so that we can stay safe in ours. It's our hope that with the release of a branded G2 face mask, we can collectively come together as the #G2ARMY to play our part in fighting against COVID-19 while supporting our everyday heroes – healthcare workers."
"We are pleased to strengthen our partnership with G2 Esports also during these unprecedented times. On top of the remote experiences we already delivered with G2, it is great to see that this partnership also supports the enormously important and valuable work of Charité," said Jessica Claar, Vice President Marketing Communications at Mastercard Germany & Switzerland.
Starting today fans can make a statement while standing with front line medical workers through the purchase of a G2 Esports face mask. Available exclusively online in the G2 Esports shop at https://shop.g2esports.com/products/g2-face-mask.
About G2 Esports:
G2 Esports is one of the leading entertainment assets in esports, bringing together some of the best competitive players in the world and biggest personalities in gaming. The club was co-founded by legendary League of Legends player-turned-team owner, Carlos 'ocelote' Rodriguez, and veteran esports entrepreneur and investor, Jens Hilgers. Driven to elevate entertainment in esports, G2 has collaborated with the best partners, created top-of-the-line merchandise, developed unique and groundbreaking content, and enabled its players to surpass all obstacles to compete at the highest levels. G2 Esports is, and has been since inception, one of the most successful esports clubs in the world/
About Mastercard:
Mastercard is a global technology company in the payments industry. Our mission is to connect and power an inclusive, digital economy that benefits everyone, everywhere by making transactions safe, simple, smart and accessible. Using secure data and networks, partnerships and passion, our innovations and solutions help individuals, financial institutions, governments and businesses realize their greatest potential. Our decency quotient, or DQ, drives our culture and everything we do inside and outside of our company. With connections across more than 210 countries and territories, we are building a sustainable world that unlocks priceless possibilities for all.

Williams duo Russell and Latifi are first Formula 1 drivers confirmed as Virtual Grands Prix return for charity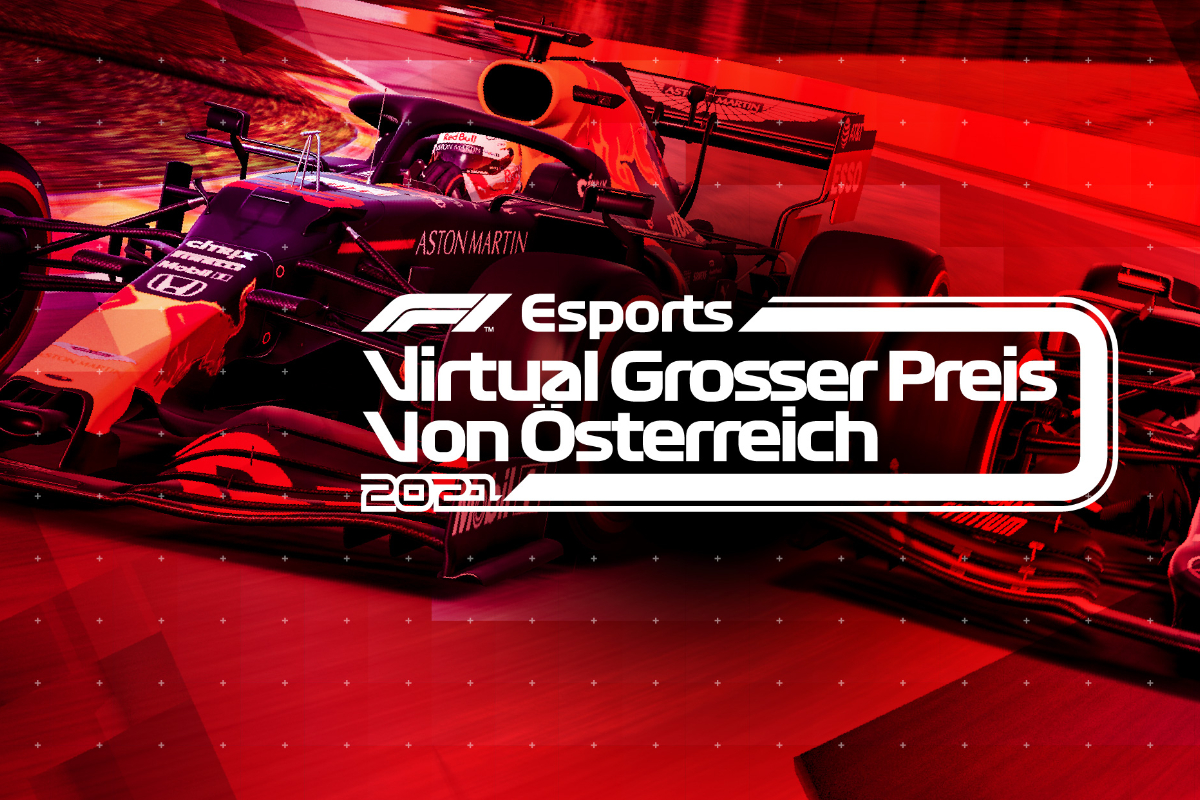 Reading Time:
2
minutes
Williams Racing's George Russell and Nicholas Latifi are the first Formula 1 drivers to confirm their spots as F1 Esports' hugely-popular Virtual Grands Prix return this weekend. The Virtual Austrian Grand Prix takes place on Sunday 31 January, kicking off a trio of special live events as team's battle it out for a share of a charity prize pot that they will donate to a cause of their choosing.
Russell is no stranger to the Virtual Grands Prix after winning last year's series, following a number of impressive performances, as the online racing action took the place of real-life competition when the pandemic first struck. Russell and Latifi will be representing the current crop of F1 drivers in the first event, alongside some former stars of the sport and future prospects, but the Williams Racing duo will be joined by fellow drivers from the 2021 grid in upcoming events.
Alex Albon, Red Bull Racing Test and Reserve Driver and Wings for Life ambassador, was a firm favourite in last year's Virtual Grands Prix and returns alongside Jeffrey Herlings, Red Bull KTM Factory rider and MXGP World Champion. Pietro Fittipaldi made his Haas F1 debut last season in Bahrain and will represent the American team in this week's race, alongside his brother Enzo, whilst former F1 drivers Stoffel Vandoorne and Tonio Luizzi will represent Mercedes and AlphaTauri respectively. Renault academy drivers Christian Lundgaard and reigning FIA F3 champion Oscar Piastri will drive for Alpine, whilst Virtual Grand Prix regular and Belgium goalkeeper Thibaut Courtois returns this year for Alfa Romeo. The full line-up will be announced across the official F1 social media channels over the coming days.
While the return of Virtual Grands Prix will give fans around the world excitement ahead of the Formula 1 season starting in Bahrain, the primary focus of this year's three-race competition is to donate money to charities chosen by the teams. Each nominated charity will receive a significant donation from the overall prize fund, regardless of whether the team finishes first or last in the standings after the three events.
This year's Virtual Grand Prix events will begin with a sprint-race, featuring the team's talented F1 Esports Pro Series drivers, to decide the starting grid, before the teams' pairings, made up of motorsport stars, sporting heroes and celebrities, will take to the track and get ready to race. Silverstone and Interlagos will also play host to upcoming virtual races on Sunday 7 February and Sunday 14 February respectively.
The Virtual Austrian Grand Prix will be broadcast from 18:00 GMT on Sunday 31 January on the official Formula 1 YouTube, Facebook, Twitch, Huya (China) and Weibo (China) channels, as well as broadcast by international television partners including Sky Sports, ESPN, FOX Sports and Ziggo.
Julian Tan, Head of Digital Business Initiatives & Esports at Formula 1 said:
"We are thrilled to be bringing the Virtual Grands Prix back to keep fans entertained during the off-season as we look forward to the year of racing ahead. Last year's virtual events were a huge success for F1 Esports and we can't wait to see the F1 drivers and famous faces back in action once again, and this time all in the name of charity!"
Team Vitality Reveals Paris Saint-Germain Handball Legend Bruno Martini as Esports General Manager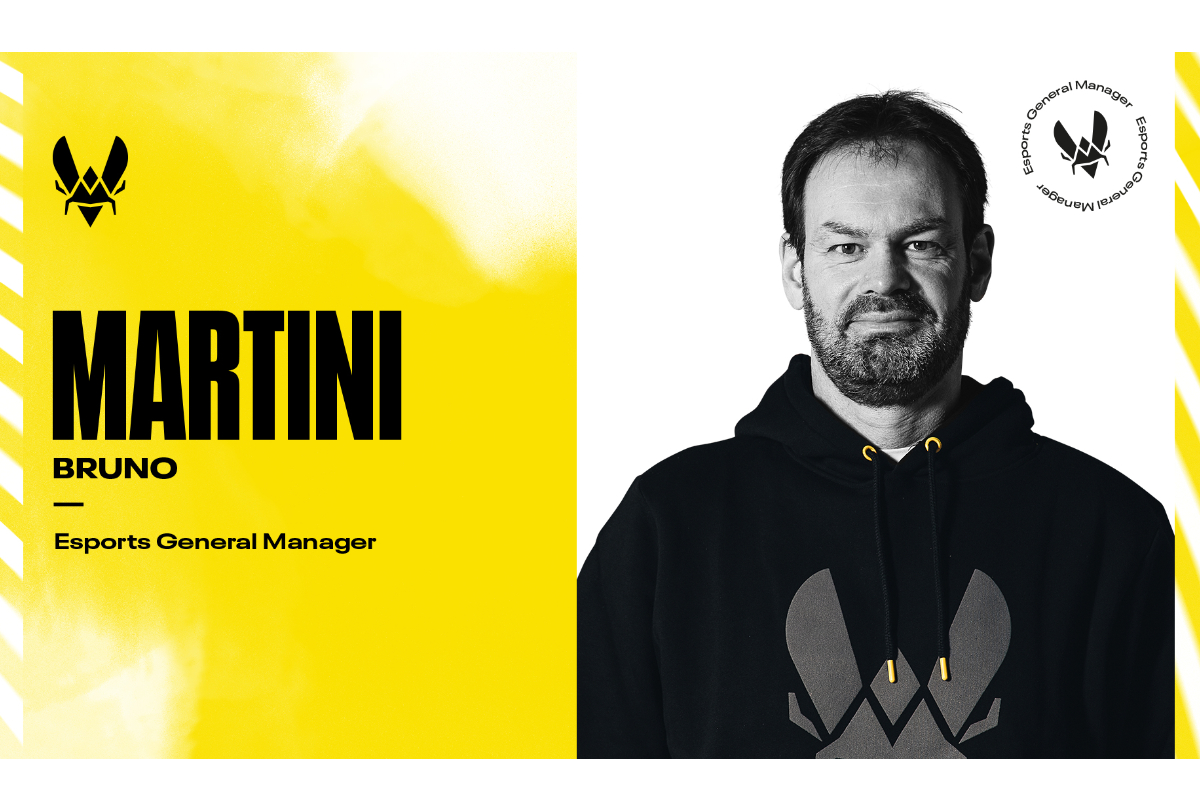 Reading Time:
2
minutes
Ex professional olympic handball player Bruno Martini joins Team Vitality following a decorated eight year tenure as General Manager at Paris Saint-Germain. Martini will build a new performance structure for all Team Vitality players across all its powerhouse rosters
Leading global esports organisation Team Vitality is pleased to reveal Bruno Martini as its new Esports General Manager. Martini is an ex professional handball player who represented France twice in the olympics as well as winning two World Championships with the French National team. He joins Team Vitality following over eight years as General Manager of the Paris Saint-Germain (PSG) handball team. Martini's arrival marks the further evolution of Team Vitality's groundbreaking approach to performance, providing its players with world class personnel and facilities across Europe. The former international goalkeeper will lead the performance infrastructure across all of Team Vitality's rosters.
Bruno Martini joins Team Vitality following a hugely successful career as General Manager of the PSG handball team, overseeing its transition from Paris Handball to becoming one of the top performing teams in Europe. Under his leadership, the PSG team has won 17 titles, and set numerous national and international records. Martini brings a wealth of experience training top traditional athletes and managing an elite sports organisation.
Team Vitality has brought Martini onboard to oversee its player performance philosophy and program, incorporating physical and mental wellness, including lifestyle factors such as sleep cycle, nutrition and stress management. Martini will be based in Paris and work across both V.Hive and V.Performance, Team Vitality's training facility in the iconic Stade de France. He will also travel with players for major events, and spend time in Berlin working with the LEC and LFL teams.
Team Vitality is home to eight international esports teams competing at the highest level across seven of the world's biggest games including CS:GO, League of Legends, FIFA, Rocket League and Rainbow Six: Siege. Martini's role will be to work with all Team Vitality players, including the #1 ranked CS:GO player in the world Mathieu "ZywOo" Herbaut, leveraging his traditional sports expertise to improve player performance in and out of the game.
"There are so many important factors to performance, team spirit, fitness, mental health support, etc. and what's essential is that our players are convinced that this will make them play better, and play better as a team," said Bruno Martini, Esports General Manager, Team Vitality. "This is my first role in esports, and I was hugely impressed by the Team Vitality brand and the infrastructure they already have in place. I'm very excited for this new challenge of bringing my experience in building performance structures around professional sportsmen to esports players."
"We take performance incredibly seriously at Team Vitality, of course in-game, but our players are professional competitors, and to perform at the highest possible level we need to give them every advantage, said Fabien "Neo" Devide, President & Co-Founder, Team Vitality. "I was looking for former professional sportsmen with experience in management, and I couldn't have hoped to find someone with a resume as impressive as Bruno's. I cannot wait to see what he brings to Team Vitality,"
Former ESL Executive Charlie Allen Launches Esports Agency "Road House"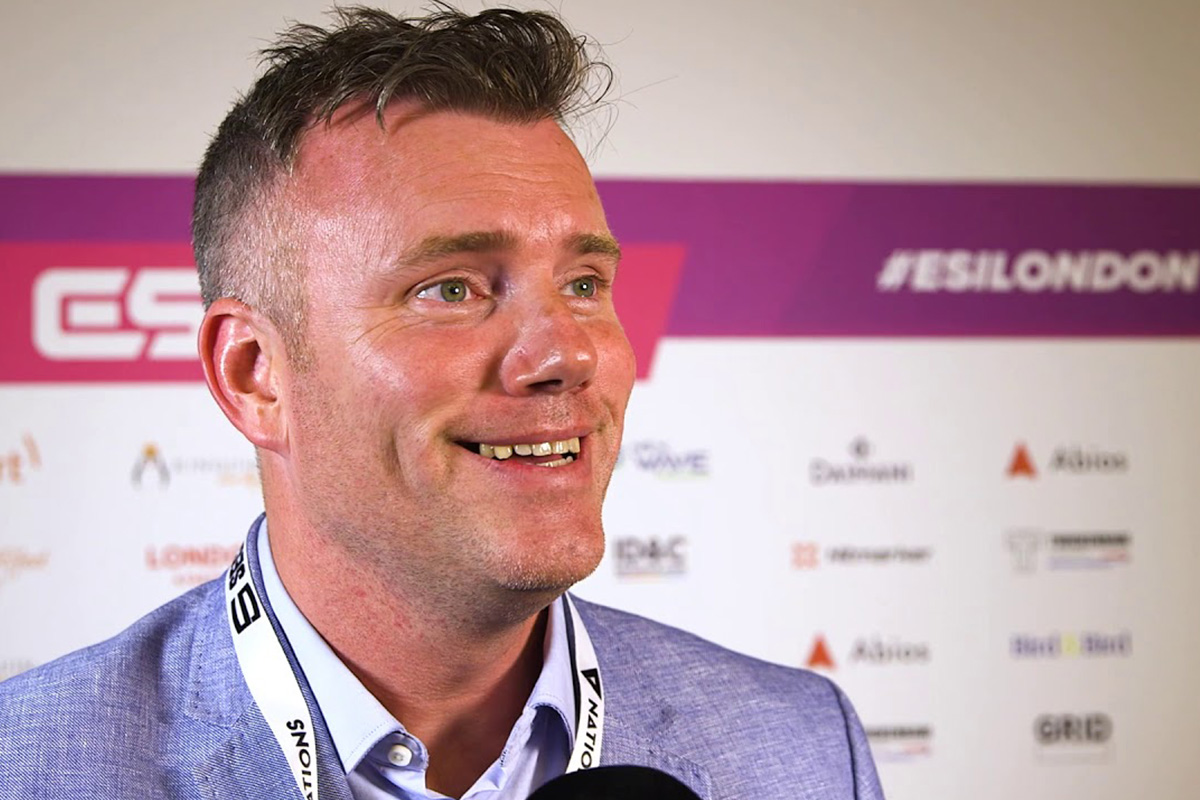 Reading Time:
< 1
minute
Charlie Allen, former director of global brand partnerships at ESL, has launched a new commercial esports and gaming agency, Road House.
The new company focuses on working with its clients to help them navigate the esports and gaming landscape and understand the mass potential of brand partnerships in a booming industry. Founded back in late 2020, Road House consults with brands, agencies, rights holders, publishers, and tournament organisers from all over the sports, media & entertainment world.
"Despite the challenges the industry has faced due to the pandemic, it is still a very promising time for esports right now. I've learned a great deal from working in this fascinating sector over the past few years and it felt like the right time to launch Road House," Charlie Allen said.
"During my years at ESL, I spoke with many C-suite level executives from across many different sectors in the traditional marketing world, and what I discovered is that the broad, open ecosystem of esports can prove rather daunting to them. They really needed it explaining to them – like about how esports is consumed, who plays where, how many people are tuning in, and how can we positively engage with them?"
The commercial agency works with clients on RFPs from across both the endemic and non-endemic world, and the appetite to reach new millennial audiences that these brands have never managed to reach before is definitely on the rise.