Why Khloé Kardashian is the average gamer and programmatic doesn't always mean performance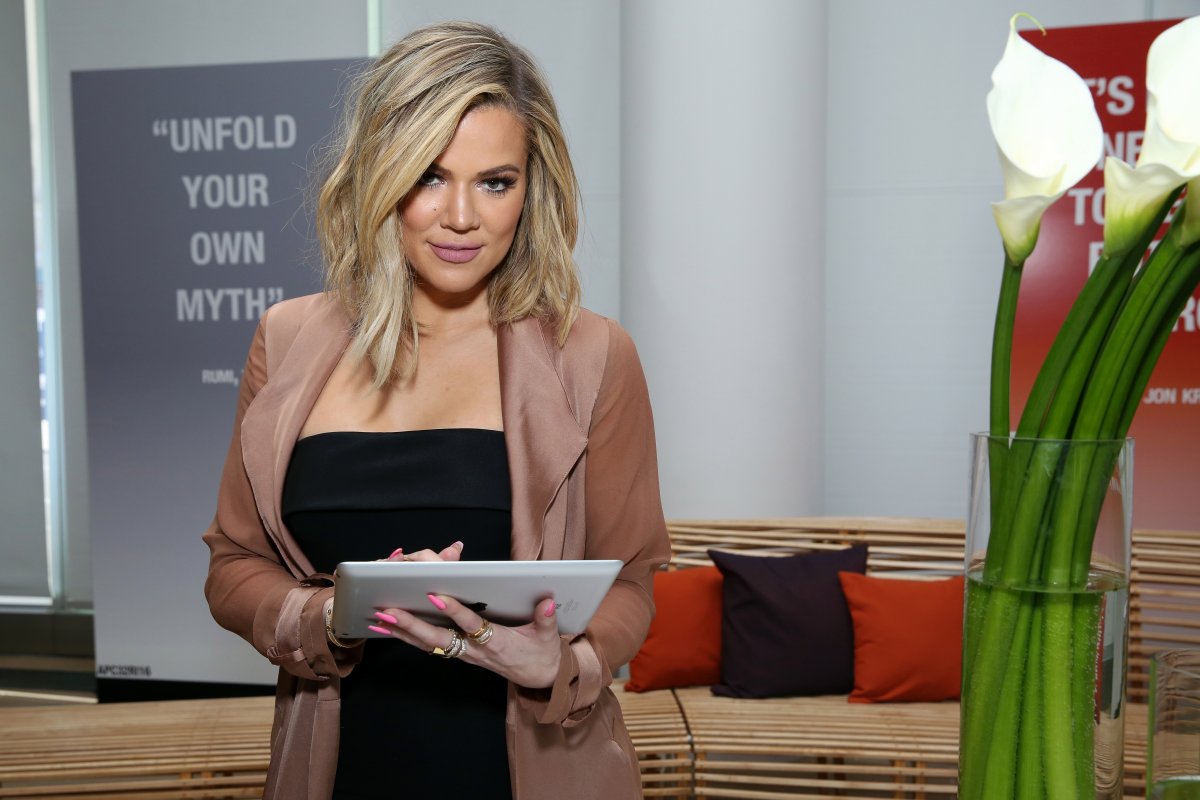 Reading Time:
3
minutes
By Niklas Bakos, founder, Adverty
A fair assumption, for those new to the fast-changing, often misunderstood world of gaming, is that everything you thought you knew is probably wrong.
Here's a test. Picture a typical mobile gamer. And then, with that image in mind, answer these three questions: a) which gender plays mobile games for longer and more often? b) what's the average age of a mobile gamer? And c) which fashion brand's gaming strategy was recently spotlighted in Vogue Business?
Alright, now the answers. That's a) women*; b) 36*; and c) Gucci. So unless your imagined gamer looked like, say, 36-year-old female fashion fan Khloé Kardashian, chances are you were a bit off base.
The fact is, while many gamers are young and male, these days they are far too diverse a group – male, female, old, young and in-between – to be captured by easy stereotypes.
…and more misleading perceptions about gaming
Even within the advertising industry, the picture of gaming is not always entirely accurate, in specific ways. Take the perception of in-game advertising. It's a digital ad and you buy it programmatically, so presumably it's performance-based?
Well, no. The real value of genuine in-game advertising is in its power as a branding tool – and we have the research to prove it.
A study of gamers conducted last year with Dentsu Data Labs found that 84% were aware they had seen ads within the game, while 78% of those who saw an ad were able to recall the brand they had seen.
Ads like these are transacted programmatically, possibly creating an anticipation of performance-based advertising. But the point of the immersive, unobtrusive ads in our own In-Play format is to offer brand awareness in realistic virtual locations that allow advertisers to fit seamlessly into games.
Gamers interact with brands, but they don't click, so while there is no CTR, these ads find their value in interaction and brand lift. Programmatic: yes. Performance: no.
OOH and gaming share a problem
You could inversely compare the situation to that of out-of-home advertising. OOH lives exclusively in brand budgets and is perceived to be a pure branding medium. But outdoor companies are doing all they can to create formats that operate on a performance basis. Consequently, the programmatic world is increasingly blurring its stereotypes and pulling in brand advertisers.
In effect, each wants what the other has. OOH wants to be known for more than just brand-building, and in-game advertising companies like ours want to alert brands precisely to our branding strengths.
And just as OOH offers arguments for both branding and performance, in-game platforms like our own are designed to serve both functions. While In-Play is unobtrusive and immersive and geared to brand awareness, our In-Menu format lets brands place contextually relevant, performance-focused banner ads in between games.
So how should brands file their gaming ads? Simply place them in branding budgets for in-game and under performance for in-menu.

Don't let good opportunities be clouded by bad categorisation
The point of this is not just to quibble about definitions but to fix preconceptions that risk blinding brands to the realities of a media opportunity that is growing faster than any other. The pandemic, as we all know, has swelled the ranks of gamers, but this is not a here-today, gone-tomorrow channel for times of boredom.
Morgan Stanley last year estimated that there are 2.6 billion gamers across the globe – a roughly two-fold increase in just five years. As far back as the distant pre-pandemic days of 2019, that meant annual revenue of US$135 billion worldwide, giving the video game industry a greater economic impact than film and music combined.
The blossoming of 5G and cloud-based gaming services in the coming years means the glory days of games are almost certainly ahead, particularly in mobile, as experiences boom in both sophistication and scale.
That is why it is important that we put to bed limiting stereotypes of all kinds. Whether you apply it to branding or performance for your particular brand, you should see advertising in and around games for what it is: a media channel that goes where others don't, at an almost unimaginable scale, and that has more than earned its place in media strategies of all kinds.
* Source: MoPub

Opera collaborates with famous CS:GO streamer, Anomaly, to mint a set of 4,000 NFTs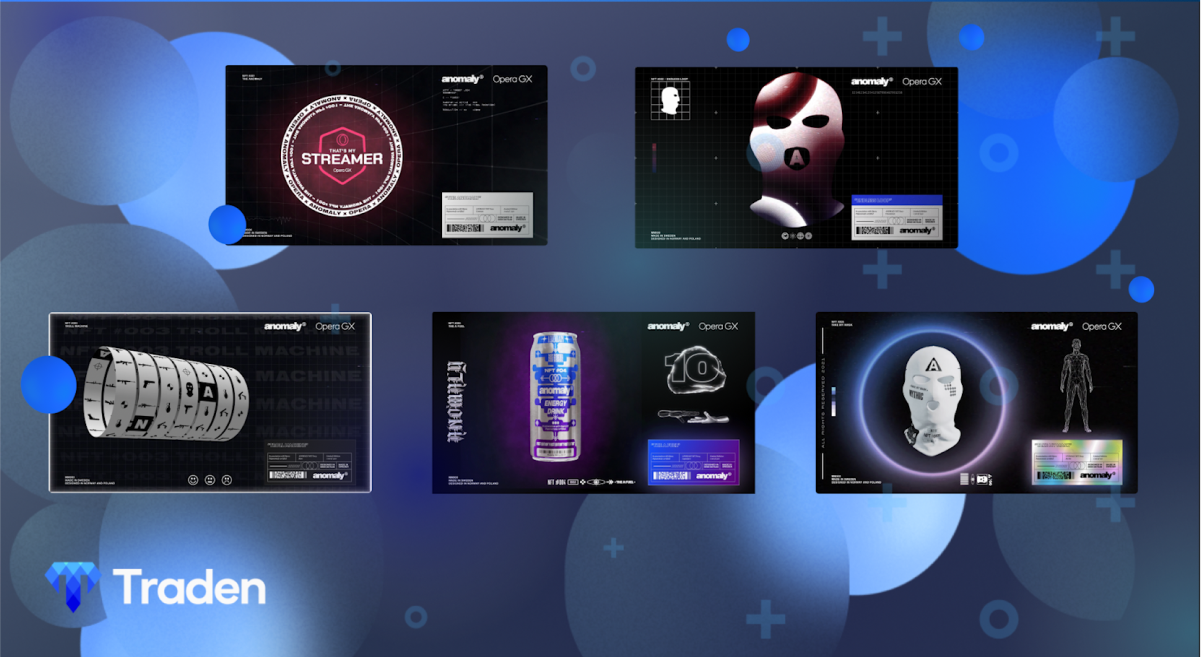 Reading Time:
2
minutes
The collaboration will be kicked off by an auction of five super rare Anomaly NFTs on October 23, followed by a general sale of mystery boxes with NFTs on the new Traden.pro platform starting on Oct 26, 2021.
Opera, the personal browser of choice for hundreds of millions of people and the creator of the world's first web browser with web3 support, through its subsidiary Blueboard Limited, is launching a collaboration with Anomaly, a famous CS:GO streamer with a global audience of Counter Strike: Global Offensive fans. The initiative features the minting of a set of unique Anomaly NFTs and will be kicked off with an auction of five super rare Anomaly NFTs. They will be auctioned off using WETH on the Polygon network.
This move is one that connects Opera's efforts within the blockchain and gaming space. With Opera Gaming, the browser company has developed Opera GX, a web browser dedicated to gamers, as well as GameMaker Studio 2, a free-to-use engine for game creation. Blueboard's NFT initiative is offered as an enjoyable means with which to engage with the digital assets created in collaboration with your favorite streamers, starting with Anomaly. It also presents a new way of interacting between influencers and their fans.
The integration of gaming and blockchain continues to grow. With the creation of a set of unique gamer and influencer-centric NFTs, Blueboard wants to explore increased scalability and lower transaction pricing, using the Polygon blockchain to offer an easy entry point for gamers who are new to NFTs.
The initial auction of the five rare NFTs will be followed by a sale of "Anomaly Cassettes", mystery boxes including more NFTs. The Opera x Anomaly NFTs are a set of ERC-1155 tokens accompanied by stunning visuals. Users will be able to buy the "Anomaly Cassette", a surprise box with a given NFT priced at an affordable USD 9.90. Following the purchase of the Cassette, the buyer will find out which video NFT they got. Hidden in the Cassettes are one of the five NFTs: "The Anomaly", "Endless Loop", "Troll Machine", "The A Fuel" and "Take My Mask". Among the Cassettes will also be nine, individually marked super rare NFT's from each of the five designs. After purchase using FIAT or WETH, the NFTs will be stored on Traden.pro, Opera's NFT marketplace.
Combinations of Opera x Anomaly NFTs will also grant additional privileges to Anomaly's fans. Depending on the combination of NFTs acquired, users may be allowed to join a private club with Anomaly on Discord, play CS:Go with him or receive a personalized gift. The NFT can be updated and the interactions with Anomaly recorded by the blockchain.
Galaxy Racer Increases Prize Pool To Half A Million Pesos, Content Creators To Play 'Squid Game' On Roblox And Pay It Forward To The Gaming Community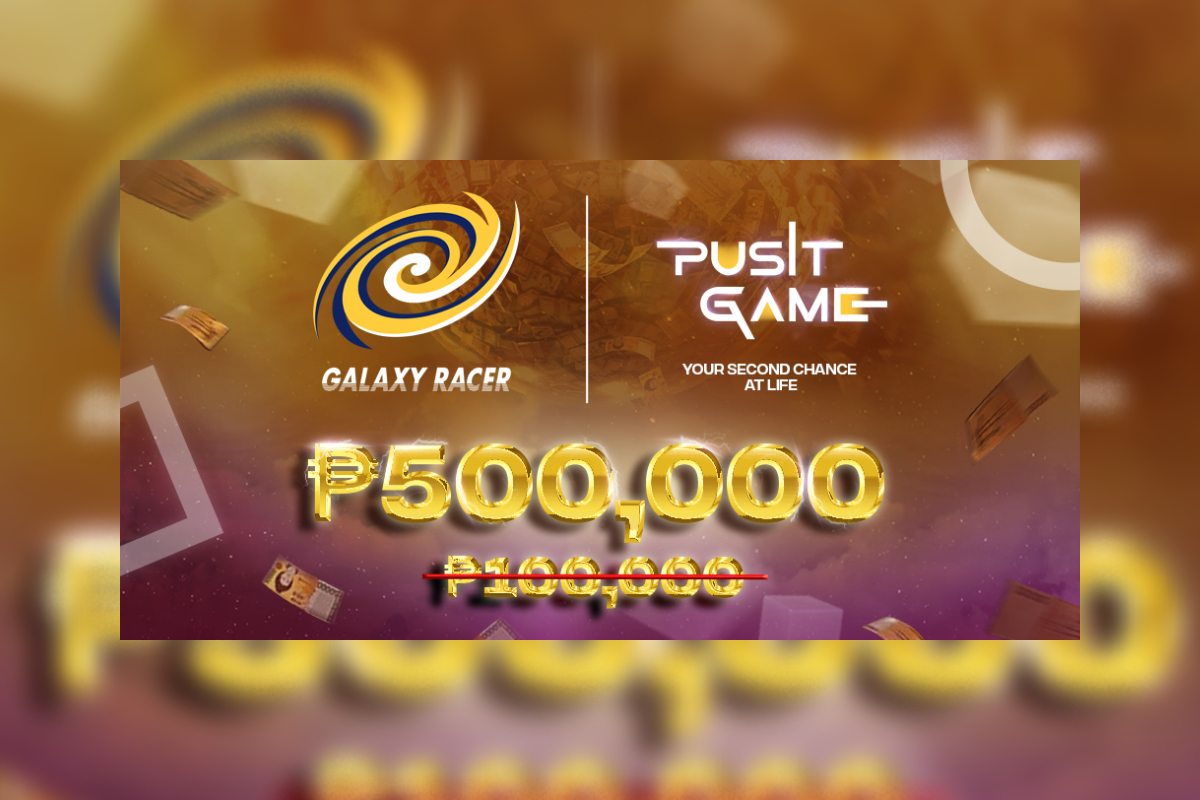 Reading Time:
2
minutes
Galaxy Racer (GXR), one of the fastest-growing esports, gaming and lifestyle organizations in the world, headquartered in Dubai, with market presence in Southeast Asia, Middle East North Africa, South Asia and Europe, has increased its prize pool from P100,000 to a whopping P500,000 (US$10,000) for its 'pay it forward to the gaming community' initiative.
Galaxy Racer will be hosting their very own in-house 'Squid Game' tournament on Roblox, an online gaming platform and game creation system, involving forty-nine Galaxy Racer content creators from the Philippines with over 180 million social media followers. It will be hyper-localized in the Philippines to 'GXR Pusit Game: Your Second Chance At Life'. Pusit means 'squid' in Tagalog and follows Squid Game's iconic survival game show set-up, but with a twist.
Fans will stand a chance to win the prize money by supporting their favourite content creator. Fans will be able to comment on the post of the content creator they are rooting for with the hashtag #GXRPusitGame and an explanation via a story submission on the Galaxy Racer content creator's post of why they think they are worthy to win the prize money for a second chance at life. The entry period for the contest will close on October 21st at 10:00 AM PHT.
The last content creator standing after competing in an intense 7-round gauntlet of trending games will win the tournament, thereafter selecting the most compelling story amongst their fans' entries whereby the lucky fan will receive the prize money of PHP500,000 (US$10,000) which will be announced during the livestream. The online community engagement event will commence on October 22nd, 2021 at 4:00 PM PHT on Galaxy Racer PH's Facebook page.
The GXR Pusit Game will feature notable Galaxy Racer content creators such as model and actress Sachzna Laparan, Filipino TikTok star Spencer Serafica, YouTube creators Tukomi, model and Facebook streamer Kristine Santamena, actor and dancer McCoy de Leon, and actress Ayeesha Cervantes.
Intema announces Isle of Man OGRA license application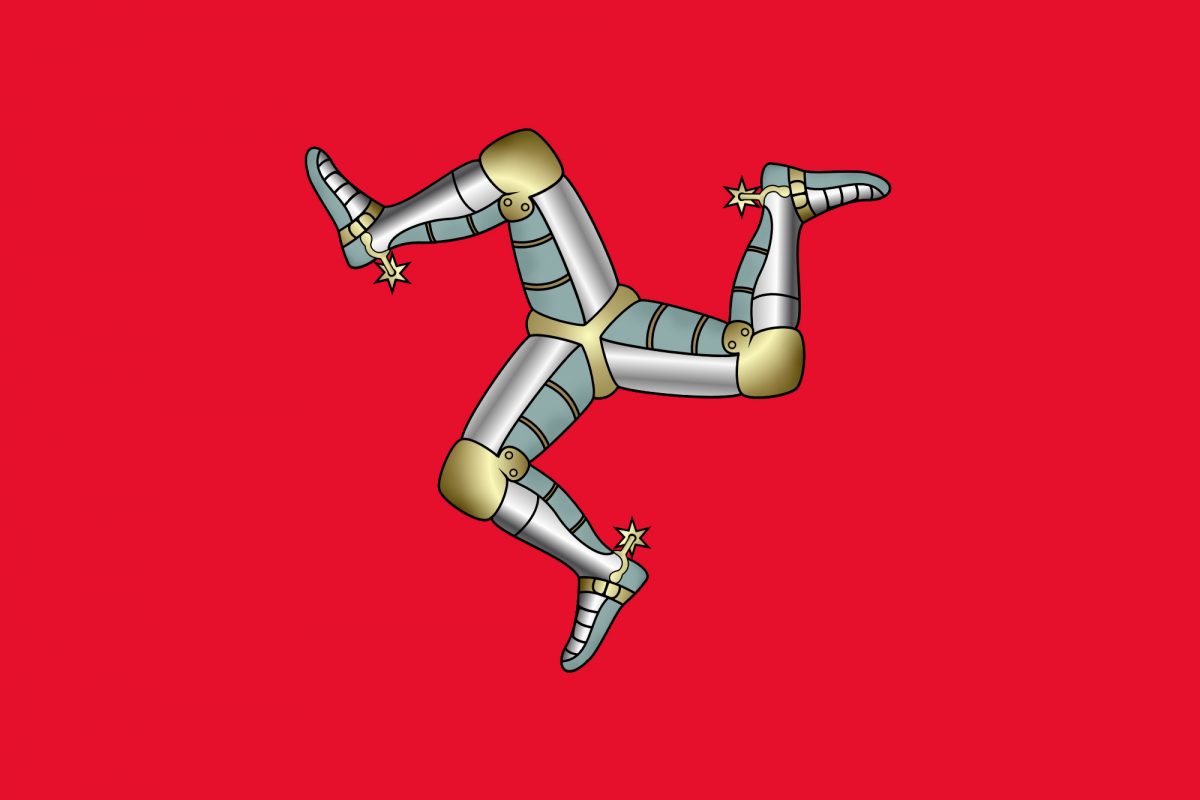 Reading Time:
< 1
minute
Intema Solutions Inc. is pleased to announce that the Isle of Man regulatory authorities have formally accepted for review the application by Livestream Esports Limited, a wholly owned subsidiary of Intema, for a license under the Online Gambling Regulation Act (OGRA) 2001.
"Obtaining this license from one of the world's most prestigious gaming jurisdictions would be another great milestone for Intema, particularly in the context of the proposed acquisition of LOOT.BET," said Laurent Benezra, Intema's President and Chief Executive Officer. "The Isle of Man promotes the highest standards of jurisdictional control in the gaming industry. In addition, the license granted by this regulatory body has many financial and logistical benefits, and would allow us to offer continuous fun, safe and responsible gaming experiences for gamers around the world."
Team Bloodhounds Inc. Acquisition
Additionally, further to the press release dated June 22, 2021 and the press release dated September 24, 2021, as consideration in respect to the acquisition of Team Bloodhounds Inc. ("Team BH"), Intema has made a cash payment of $60,500 and issued 943,396 common shares of Intema to the shareholders of Team BH (with an additional cash payment $60,500 payable in three months following the closing of the acquisition).